A Conversation With Steve Gorman
Have you ever gone to a bar and bumped into somebody that was a great storyteller who also had a really interesting past? It's entertaining to listen to a person like that. This description fits Steve Gorman incredibly well. Steve is a phenomenal storyteller who happens to have a slew of fascinating stories to share from his past.
Steve has told me many epic stories about his musical experiences during commercial breaks and following radio shows. Of course he shares a lot of these stories with his listeners while on the air too, as he'll share in a book due next summer about his adventures as the drummer of the Black Crowes. The fusion of the sports and music worlds mixed with unique storytelling is something that is very rare in sports radio. It's an approach that Steve applies very nicely.
"I'm a big believer in if you're not in over your head, you don't know how tall you are." That was Steve's philosophy when he was initially offered a weekday national show on FOX Sports Radio. After being thrown in the deep end, he's still standing tall five years later. 
Steve can be heard from 6-8pm ET on FSR and the iHeartRadio app. I keep listening for Steve to profess his hidden love for heavy metal music. It hasn't happened yet, but you never know. There's still hope. Enjoy!
Brian Noe: Would you rather listen to seven straight hours of heavy metal or watch the Yankees smoke the Orioles in a doubleheader?

Steve Gorman: Only because I'm so used to it and it wouldn't feel that unusual, I think the Yankees smoking the Orioles. I've got a lifetime of painful experience being dominated by the Yankees, so it would actually go by quicker.
Noe: Okay. Now, does this signal a growing love for heavy metal in your eyes?

SG: It doesn't. The signal for a growing love of heavy metal in my eyes — I don't know what that would be. If I were signaling something from my eyes it would actually be Morse code saying, "Help me, get me out of here." That's what comes to mind. A hostage situation where I'm saying, "Yes, I love heavy metal," but I'm truly being held against my will.
Noe: (laughs) That's disappointing, but I understand where you're coming from. How much was music and sports a part of your family life growing up?
SG: It was huge. I have five older brothers and four of my older brothers were big jocks and the fifth played guitar. You just look up to your older brothers. The ones who didn't play music all had record collections. I think about my childhood and the idea of shooting hoops in the driveway — playing HORSE, or 21, one-on-one, two-on-two, or even three-on-three, but there's a speaker out of someone's bedroom window blasting music the whole time. That's what it was like at my house.
You were usually doing something to keep your body moving with a ball and listening to music. Soccer and basketball were the sports that I played at school for my teams, but football in the backyard, tennis, baseball and whatever else there was to do at all times. We were just always doing something and there was always music on.
Noe: Would you say that you were bigger into sports or music growing up?

SG: It's interesting. I love them both. I would sit and listen to records and not move for hours at a time. My greatest passion was absolutely for music, but there wasn't a path for music that I could see. As a kid, you have Little League and everybody plays, but you don't have Little League rock bands. I guess now you have the School of Rock if you live in a town with one and so the kids can actually think about being in a band.
Our culture has sports all wrapped up in it with your school, with your neighborhood, sports are something that is just part of daily life. I wanted to be in a band. Like early, I don't remember there being a time where I didn't think, "Man, I want to be a drummer in a rock 'n' roll band." But at the same time when I was seven, you didn't go to Little League to join a band. You went to Little League to play baseball. 
There was a path to sports and there was a reality for sports. There was nothing like that that I was aware of to go play music. If you asked me what I wanted to do, I would have always said I want to be in a band. But that just didn't seem like a realistic thing to me on any level where I could go play drums. I could go play any number of sports.
Noe: How did your sports radio career begin?

SG: It began in my mind in the late '90s. I had been a broadcasting major in college in the '80s [at Western Kentucky University]. When I was a college student, I thought I would just be a sportscaster. That was my first actual goal. I was a broadcasting major. I dropped out, bought a drum kit, and started a band. Then, took a long diversion, if you will, away from that thinking.
I never thought about broadcasting again once I bought a drum kit until I started listening to sports talk radio in the mid-to-late '90s as it was blowing up. I remember very specifically the first time I ever heard Jim Rome. I was in Atlanta — '96 or '97 probably — when he got on the air there. I remember I had read an article about him and his show in Sports Illustrated. It was talking about other markets had sports talk but this guy was going national. It focused on a few guys — there was Jim Rome and there was "Ferrall On The Bench" were the two shows that were on in Atlanta that I started listening to.
The jungle back then — I mean Jim Rome's show was very different then than what it became as most shows do evolve greatly — but when I first heard it I thought there's something there. That's an interesting format. It's creative. It's unique, and I wonder if there's a way to do a show like that but where you have a lot more music content. It was just a vague thought, but it was something that stayed in the back of my mind for years and years. I never thought to do anything about it. It would just occur to me as I would listen to the show.
When I moved to Nashville, I was here in 2004, and sometime around 2008 I was at preschool picking my daughter up and I was talking with one of the other dads [Willy Daunic]. He did the afternoon drive-time show on a local sports talk station here in Nashville. We just met and we we're just shooting the shit. He said, "Hey, you should come in and do a segment with me sometime. Come in for an hour. You're a sports fan. You're in this big band and you're funny. Come on in. It'll be fun." And I said, "Yeah sure, no problem."
I had done radio interviews throughout the entire '90s with the Black Crowes. I would go to radio stations all the time — to rock stations — and if they had a sports talk station I'd say, "Hey, can I go sit in with those guys too?" I just always wanted to do that.
So anyway, I did an hour locally here with the afternoon show and the program director [Brad Willis] came in and said, "Man that was great! You sounded good. You're really funny. We could do a weekly segment with you if you wanted it. I could sponsor it and probably give you a couple of hundred bucks a week."
My answer, even at the time it was just kind of a joke, but you always gotta see what you can get away with, I said, "You know, actually I'd rather just have my own show." He looked at me and he goes, "What is it?" I said, "Musicians talking about sports." He laughed and he goes, "Okay, well, let's get lunch tomorrow and talk about it." Literally two weeks later I was on the air.
Noe: That's awesome, man. (laughs) That's a great story.
SG: And I've been on a million radio shows that I can tell you this — it was a Sunday night. He said, "Just come in and do Sunday nights from like 8 to 9. Just take one hour and just feel it out." Me and my buddy Brandon [Gnetz] — I convinced him to do it with me — we went in on a Sunday night and we wrote a ton of bits together ahead of time. We wrote enough content to, right now, would be a week of radio. We had so much material and I just basically sat there and read it really fast trying to sound calm. I'm sure if I heard it now it would be the worst thing ever.
We went in there and I thought it was a cool thing and it was going to be fun. The first time I heard myself say the words Steve Gorman Sports, all I could think was, "What the hell did I just get myself into?" It's one thing to go sit in on someone else's show and it's another when they say, "Okay, you're on," and it's your show and you really don't know what you're doing.
As I said it was Sunday night at 8pm, which is not exactly high ratings drive time, so I don't know that anybody heard it. We just started doing that on Sundays. The band was working a lot. Through the summer of '08 through 2009 and into 2010, I would just get Sunday nights for an hour and sometimes two hours, just whenever I wanted to. Whenever I was home and had time to do it, they would just give me the time. The thinking was always I'm going to be off the road one day.
The PD of the station there [Brad Willis] — he's still a friend of mine — he just said, "Look, man, just picture it like a batting cage. You're just going in and taking cracks. You're just swinging the bat. That's all you do. If this is something you ever want to commit to, you'll figure it out." He was super supportive. He thought it was kind of great that I didn't know what I was doing because chances are you're going to find something kind of unique that way. 
The Crowes took '11 and '12 off so I had two years I knew I was going to be home. In 2011, that first station I was ever at, which is called The Zone here in Nashville, they had no time for me. I went to the PD and he said, "Man, I'd love to give you some time, but I have nothing. There's another station that just switched formats so there's a little competition in town at a station called The Game. Go see if they have time."
I went out and met the PD there [Troy Hanson] and he put me on nights the summer of 2011. I started doing 10-to-midnight five nights a week on The Game. Then after six months, I moved to the afternoons for just one hour, but that's what I was doing for all of '11 and '12 and then about the first half of 2013.
Noe: What was your reaction when Fox Sports Radio initially offered you that weekday gig to host national shows?
SG: Oh, I couldn't even believe it. I had been on the air here on a daily show for about a year and a half. I was just getting ready to go out on tour with the Black Crowes in 2013. I got a call from Bruce Gilbert at FOX Sports Radio who had heard about the show and listened to it online a couple of times. You know Bruce, Brian, and he was like, "What is this? Is this a hobby? Is this a real career move? I'm intrigued. It's just very different." We just had a long conversation. We had a long talk about my vision for the show and what kind of show I'd like to do and he thought it was cool.
That was all very good, but I was on the road all year. In the fall of 2013 in August or September, he said, "Hey man, when the tour stops in December, if you want I can put you on weekends on FOX Sports Radio." I was thrilled. I was like holy crap. Like, "How many stations would you put me on?" I thought he was going to say seven. He goes, "No, the whole network. It's like 230 stations." I just couldn't believe it.

When you're a young band and you're making your first record, you're listening to your favorite bands' records and you're envisioning yourself, "Can we get as good as my favorite bands? Can we get as great?" I hadn't really taken radio in the same way as seriously just because the show was so unlike anything else. I didn't have anything to really compare it to. To hear a guy like Bruce — for him to be that interested and say I'll put you on weekends, that was like, oh man, I got to really get a little more serious about this because I'll get exposed real fast for just kind of winging it if you will.
I think I was a little over nervous. We were working hard, but again I just didn't feel we knew what we were doing. I look back now and be like, "Yeah, we knew exactly what we were doing," but it was just way more than I would've expected. Then again it's not that unusual, that's kind of how radio works. At the same time, one guy came to see The Black Crowes in New York in 1988 and said, "Do you want to make a record?" All of a sudden we're making a record. 
I mean things do happen quickly. It's not about the finished product. It's about does somebody see talent? Does somebody see potential? I put things into that framework so I could make more sense of it. I compared it to the music world just so I could get a sense of context.
For the fall of 2013, I was anticipating getting on weekends in 2014 as a starting point. I went into the holidays thinking this would be great, man. We had decided to wait until football season ended just because if I had been on the air on a Saturday or a Sunday, all you're doing is updating scores like, "Hey, Steve Gorman Sports, from South Bend, Notre Dame just scored again." You're just doing that kind of a show on the weekends. That's just different. I thought if a bunch of program directors are going to hear the show they should probably hear something more like what we want it to be. 
We decided let's wait till February. The week after the Super Bowl, I'll hop on the weekend. Well, that was the plan. Then on December 24th, Christmas Eve, we've got the kids there excited, got the tree all up, wrapping presents. The phone rings and Bruce says, "Look, I don't have time to explain to you what's happened. Grease fire just got put out at FOX Sports Radio, but are you ready to do five days a week the first week of January?" I said, "What are you talking about?" He goes, "3-6 Eastern, Monday through Friday, are you up for it?" 
I knew in the back of my mind that there's no way in hell I'm up for that, so of course my answer was, "Yes, absolutely. Let's go." I'm a big believer in if you're not in over your head, you don't know how tall you are.
I remember saying to him, "How long do I have to suck before you fire me?" (laughs) I need some time. I've never done it on this scale. I said, "When do you look at the ratings?" He goes, "You don't understand how this works. It takes about a year, a year and a half for a show to really find itself." I thought he was going to say you have six weeks. You know what I mean? That's just how little I know about radio. 
I really thought he'd go, "Hey, if it's not working by April, we'll cut you loose." I fully anticipated him saying that. He goes, "You know it takes about a year," and the second he said that, I was like, "Okay. I'm in, man. Let's do this. Let's go." It turned out we started about a month later. It was the end of January when the show launched.

Noe: When you started the show and the first few months went by, did you get any brushback or feel a vibe like, "Why the hell is this musician doing a sports talk show?"
SG: Yeah, not that I was hearing it, I just could see it on Twitter. People are online tweeting about it. Bitter people are weighing in on what a bunch of bullshit this is. To Bruce's credit — when I first talked to Bruce and we were having our very first get-to-know-you conversation, I think the things I said — I was just being very honest. He said, "What's your favorite show?" I said I listen to Colin Cowherd every day. He goes, "Really? Why?" I said because it reminds me of what I don't want to do, or what I don't want to be. He loved that answer.
He said, "You know I talk to people every day who say, 'I'm the next Colin Cowherd.'" I was like, "Oh my God. No." I think his show is great, but I'm just all over the place. I can't think that way. I'm not that linear of a thinker. Sports to me is all about — I look at it like music. It's about passion, and it's being a fan, and it's just the funny stories that surround it.
I'm not an expert. I know a lot about sports. I know a lot more than a lot of people, but for people that do this — I'm going to say this about you, Brian Noe, I look at a guy like you in this industry and I think, you can break down things on a micro level in a way that I never could, and that I frankly never was interested in doing. I just always wanted to create a show that was just kind of my sensibility. It worked out I had a great opportunity to do that.
Then I brought my cousin [Jeffrey Gorman] along as a co-host. We tend to have a very natural rapport that plays into itself. I just never saw myself as an expert on anything. I just am very curious. I know what I like and I know what I don't like. I know what I think is real and I know what I think is bullshit. I just saw an avenue for something that could be a little creative and unique. Here we are now in our fifth year and it's still going well.
Noe: What do you love and hate the most about sports talk radio?
SG: In general? You don't mean my experience, you mean just something in general? 
Noe: You could take it either way. You could take it as it applies specifically to you and doing a show, or just in general what the format is like.

SG: Well, I'll answer it both ways. As far as the format goes, I don't care for — I say things that I really believe. I obviously know, especially if the subject goes off of sports, I say things that get a reaction from people. I can tell you this completely truthfully. That's not why I say it. I'm not interested in clickbait. It's not my personality to be like, "Listen to me and look at me over here." That's a weird thing for a radio host to say, but I have opinions on all sorts of things that are to me completely reasonable.
I understand that other people might not agree, but the point is I tell you what I think. I'm certainly open to hearing any other opinion and thought process, but I'm not interested in conversation that is just designed to inflame people. I don't have any time to think about how can I stick it to the people who think one way by thinking another way, or by presenting something else. If I'm talking about it, I'm telling you what I really think.
I also have no problem the next day going, "Oh, man, I was totally wrong. You know what I just realized?" I want my show to sound more like conversations that I have with friends all the time. In my life I talk about politics. I talk about religion. I talk about movies and food. To me everything in conversation is valid. I just love conversation. I like just shooting the shit with people. And that's the kind of show I'm looking for.
I don't look for the hot buttons. I don't like to create hot buttons. The other point is I'm just not good at that. It's not my forte. For the people who live to do that sort of thing that, they're good at it. It works for them. All I can say to them is congratulations. Good for you. It's not interesting to me. I don't like the mindset behind that.
That said, I'm also very aware that I come at this from a very different place than a lot of people in this medium. Most of the guys that do this, this is something they wanted to do, and the only thing they wanted to do for a really long time. I sort of slid into it on a local level. There's not a lot of cities where a guy can go to the PD at a hugely successful sports talk station and say, "Hey, it's musicians talking sports," and they say, "Hey, cool," but this is Nashville. Every other person on the street is the guitar player. It makes sense here. I understand there's a lot to my situation that some things just fell into place that very likely wouldn't have if I were anywhere else at any given time. That's just how it goes.
I say I'm very lucky, which means I had an opportunity and I made sure I took advantage of it. That's what luck is. It's preparation meets opportunity. You've got to make your own luck. 
There were opportunities before that I wasn't ready for and it didn't pan out. You could call me unlucky if you wanted. Luck is hitting the scratch-off ticket for 10 bucks. When I say I got lucky in radio, it's not like I wasn't doing the work. It's not like I don't still do the work, but I was lucky that the guy who heard me was in a position to do something about it. I was lucky that his bosses said, "Yeah, we'll take a flyer on this guy."
Self-made people don't exist. You need help no matter what you do unless you literally invent a new chemical. If you can invent a new molecule then okay, maybe you're a self-made success, but otherwise you just need a lot of help. That's been my experience.
Noe: Who are some musicians you know that are either big sports fans or active listeners of sports radio?

SG: Oh, I know a ton. I've said for years every band has at least one big sports fan in it. Pretty much any band I've ever met. The guys from Oasis are massive soccer fans. A couple of the guys in Wilco are ginormous basketball and football fans. The guys in Hootie and the Blowfish — I'm just thinking about different types of bands — were all huge sports fans. Ziggy Marley and the Melody Makers were massive basketball and soccer fans. Mike Mills, the bass player in REM, University of Georgia and all Atlanta sports teams. Obsessive. There's just so many.
For that matter, Robert Plant is a partial owner of a soccer team in England. There's all kinds of sports fans in all kinds of music. As far as who listens, I don't know. In the Black Crowes, the singer in our band, Chris Robinson, is a huge sports fan. I mean massive sports fan. That image, people just don't think that makes sense because he's a front man, completely stoned all the time, whatever you think of him, but he played sports growing up. He's a huge basketball, football, and soccer fan. He likes everything. He likes baseball at times. We've been to a million games together all over the place.
Noe: What has been your single favorite moment in music and your single favorite moment in sports radio?

SG: Wow. I mean single favorite moment in music is impossible. I could give you a different answer every day for the rest of my life. There's some serious highlights. The first time Jimmy Page jumped onstage and sat in with the Black Crowes was pretty mind-blowing. And mind-blowing because people say, "Oh, it was like a dream come true," and it's beyond that because it never occurred to me to dream it. At no point did I think, "Man, maybe one day we'll play with Jimmy Page." That just didn't even occur to me as a possibility.
That led to playing with him whole lot. That led to a whole tour and a live album. That very first time we were in Paris in early 1995 and he turned up at the gig and we said, "Do you want to sit in for the encore?" He said yes. Just that moment, the anticipation like, "Wait a minute. He's going to do this?" I'll never, ever, ever forget that.
It's funny because we met him two weeks earlier in London for the first time. We played the Royal Albert Hall and we met Jimmy Page because we had already known Robert Plant. We had toured with him. So, Robert came to the gig and brought Jimmy along. We walk offstage. Jimmy walks in. "Oh, man, good to meet you. How are you?" He's like, "Oh, I loved it. I love the band. It was great." Like, "Oh my God! Jimmy Page!" As far as guitar players go, there's nowhere else to go on the list. He's one of the pinnacle guys.
This is late January of '95. As it turns out it's the night of the Super Bowl — Niners and Chargers. We're in London so the game is starting London time at like midnight. We held a room at the Albert Hall and it had some TVs. We had an after-show party to watch the Super Bowl and Jimmy Page was there. The first night we ever hung out with Page the Super Bowl was on and we were standing there and he was talking about the first time he ever saw an American football game. He met Joe Montana once and this, and that, and the other. He's telling stories and I'm watching the Super Bowl and I'm like, well this is just all the pieces of my brain nice and neat all in one moment. I'm watching the Super Bowl with the two guys from Led Zeppelin like, "Holy shit."
It was funny because a year to the day later, we we're with Page and Plant at an after-show party watching the Super Bowl in Brazil. We had two straight Super Bowls with those guys out of the country. Those moments are always pretty cool.
Favorite moment in sports talk was probably — I've had Ringo Starr on my show a few times and I know him. I say we're friends. I'm one of more than a million young drummers that loves to drum and love drums because of Ringo Starr. He's very sweet to me and very friendly. We're not exactly pen pals, but the fact that we've met and we have a good rapport, that is my dream. I was such a Beatles fan growing up. I just revere him so much.
To be on the radio with Ringo and he's telling me stories in the '70s of how he always loved the Dallas Cowboys. He was watching the Cowboys once and just decided, "I'm going to live in Dallas." So, he just on a lark flew to Dallas and bought a cowboy hat and looked at ranches for a whole day, and then decided, "Nah, I'll go back to LA," and just flew right back to LA. At no point did he mention, I think it was obvious, he was high as a kite and barely remembers it, but the point of the story was he likes the Dallas Cowboys. For me, Steve Gorman Sports gets no better than Ringo Starr talking about the Dallas Cowboys in the 1970s.
Noe: I love it. That's great. Which would drive you crazier; would it be a whole month without playing drums once, or a whole month without doing a single sports talk show?

SG: Without music for sure. I haven't been playing shows much at all. I'm going to be busy next year on the road and I'm dying to do that. The last few years I have played the fewest shows ever since 1987. I've been barely gigging at all, but it was good. It helps to take a long break. I've never done it before. I think it has been a good thing.
I have to hit something every now and then. I have to sit at a kit and at least play for five minutes — that's me. Not doing the show, not talking about sports or doing Steve Gorman Sports — if I took a month off maybe it would drive me crazy, but it's been awhile since I've had a month off that too. Right now I'd say it's much harder to think about not drumming.
Noe: What's the most valuable lesson you've learned since you started doing Steve Gorman Sports on FOX?

SG: Momentum. Keep going forward. It's storytelling and it's getting your opinion across. When I first started, I had some subconscious concerns. Once I was able to identify them, they went away pretty quickly. Like you referenced — what about people who were bagging you for, "Where did this guy come from?" I felt like I had to prove I belonged. I didn't want it to look like I was just handed a gig because I'm a guy in a band.
Now, that's not how radio works. Nobody would've ever given me a sports talk show because I'm a good drummer. That's crazy. But like I said, I was in over my head and you start to think crazy things when you're there. It's not like the Black Crowes were at their commercial peak in 2013. It's not like we were the biggest band in the country. It's not like someone gave Dave Grohl a radio show. He's like a household name. I'm the drummer in a band that has a cult audience and a cult following but that was about it by the time 2013 rolled around.
I shouldn't have had that concern, but I think I did. I was really freaked out making sure I never misspoke. On yesterday's show, I said something about the Lakers and I said they're the winningest franchise as far as titles go in NBA history. As soon as I said it, I went, "No, they're not. Boston has 17, the Lakers have 16." But it was too late.
Four years ago I would have stopped myself and said, "Hang on, hang on, hang on, I have that backwards. Boston has one more title." But in the context it didn't matter so I kept rolling with it. Some guy immediately tweets in, "Dude, you're wrong." I tweeted back, "Yeah, I know. Brain fart." You know what I mean? It's like I don't care. If I'm going to talk for two hours, I'm going to get my words messed up. I'm going to say something that's either incorrect or just completely the opposite of what I actually think because sometimes my mouth moves faster than my brain.
I'm terrible with pronouncing names. I can say Luka Donchich, Luka Donkick, Luka Donchick, Luka Donkich. I can say that six different ways in the course of one show. Talking to you right now, I know it's Doncic, but when I'm on the air I'll mispronounce names with the best of them. It's just part of me and I used to really, really sweat those things and now I realize that it honestly doesn't matter.
If the energy is up, if Jeffrey and I are legitimately engaging and listening to each other and moving it forward, that's the goal. The goal is for two hours, someone's driving home or sitting at their desk, people are just hanging out with us. That's what I'm going for. I want people to feel like they can relate to us on some level.
I know that for a lot of listeners right out of the gate — drummer in a rock band, he did that for 25 years, now he's doing this — you can certainly present the case that people don't relate to my life. I have traveled and been in dozens and dozens of countries. I've played thousands of shows and met all these famous people and yada yada yada, but I don't see myself as that guy. I'm a sports fan. I'm a music fan. 
I'm just presenting my take on things along with my cousin who sees very few things the same way I do. Part of the reason I really wanted Jeffrey wasn't just because we had a good rapport, but our brains operate nothing alike. I thought that would make for a more compelling show — to have two people who aren't direct opposites by design.
You listen to Mike and Mike and no disrespect, they had a tremendous run and they were a huge part of the sports talk landscape, but those characters were well-honed and rehearsed. The nebbishy, nerdy stats guy and the big dumb jock. You listen to that show once and you get it. "Oh, I see what they're doing." 
To their credit they made that work wildly successfully. I didn't think of me and Jeffrey, we didn't do it like that, we're just naturally who we are. We're very, very different people. But again we're family and we have a lifelong rapport, so I thought it would work.
Noe: 10 years from now, do you have an idea of where you'll be or a goal of where you want to be, and do those things match up or not?
SG: It's funny because we're in our fifth year now, and I really now am thinking in those ways. For the first six months I'm just thinking to myself, "Just don't suck today. Let's just don't suck." Then six months in, it's like, "Hey, we're consistently not sucking. Now let's get consistently good." Then you get consistently good.
Then you get to a point where right now our worst show right now is still a pretty good show. There's days when for whatever reason we just don't click together. You have days where life gets in the way. That's just everyone's life. You can be distracted by events that in the grand scheme of things are far more important than Thursday's show. Illnesses, and I'm talking about family things and real life big issues that keep the show from being great.
Even then, the thing that happens is in due time, if you have a show where something's off, most of the listeners aren't aware of it anymore. That's the same way it is with a rock band. 
The Black Crowes, if you saw us in 1990, you might have seen a show where you went, "They're not very good." By 1991, after we played for 12 straight months and definitely by 1992, 400 gigs later our worst show was still a pretty damn good show. We can tell the nights when it wasn't perfect, but the fans can't.
That's where the radio show got after a certain amount of time. Now I am looking at other things. It's funny, I told you when I met Chris Broussard a couple of months ago in LA for the first time. He said, "Man, you ever think about doing TV? I said, "No, I'm in Nashville." Because to me, I was always going to be a touring musician and be doing this radio show at the same time.
When the show got picked up, the Black Crowes were scheduled to be on tour for all of 2015. I was going to be doing the show from the road. That was always another unique feature. It didn't happen. The band ended up breaking up, but when Trigger Hippy went out in '14 and '15, I was still doing the show from the road. Then when Trigger Hippy is out next year, I'll be doing that again.
I always wanted to establish a daily radio show on the road, being on the road the whole time. Once I'm in a position where I'm doing that, that's going to open up a lot of other opportunities for a lot of digital content, a lot of video content. There's a lot of ideas that I was really prepared to utilize in 2015. When FOX Sports Radio picked up it was like, "Okay, you're in Nashville. We'll be in Nashville for 2015. You get a year under your belt. Then we hit the road full time with the radio show." It was going to be radio show in the day, rock show at night. Kind of my dream world.
The Black Crowes broke up as a classic frontman singer narcissism crazy band situation developed, and the band had to end. That was taken off the table. That threw a big wrench in the overall plan, but now I'm starting to see it again. I don't mean this to sound bad, but the original vision was that it was not just a radio show, but it was a radio show on the road. That part of it is still my number one goal. By getting on the road, it's going to open up a lot more opportunities for different types of content. 
You have to already be doing it before you can then figure out how to pitch it to make it something big. Be that it's an online series or whatever it is. You kind of have to get it going yourself before anybody can possibly understand what you're trying to do. You have to show people what it is before you can sell it.
You've got to just get out and do it. I knew that I could talk about doing a radio show or I could just go do a radio show. When I started doing nights in 2011 here in town — I was doing 10-to-midnight — I did it for six months before I made one penny. Two hours a night, five days a week for free, but I knew that's what it takes. No one's going to give you a damn thing. You just have to show that you want to go out there and do it. So that's how I did it.
Sam Mayes Got A Raw Deal But Tyler Media Made The Right Call
"You are being naive if you think a company should stand behind an employee that has put themselves in this situation."
I do not envy whoever at Tyler Media had to make a decision about Sam Mayes's future with the company after audio of a private conversation in 2016 was leaked to the media. Mayes and now-former co-worker Cara Rice made a few racist jokes at the expense of Native Americans.
The recording, according to Mayes, was made without his knowledge and leaked illegally. He says in a recorded statement that he should have been given the opportunity to address the recording on air and make amends.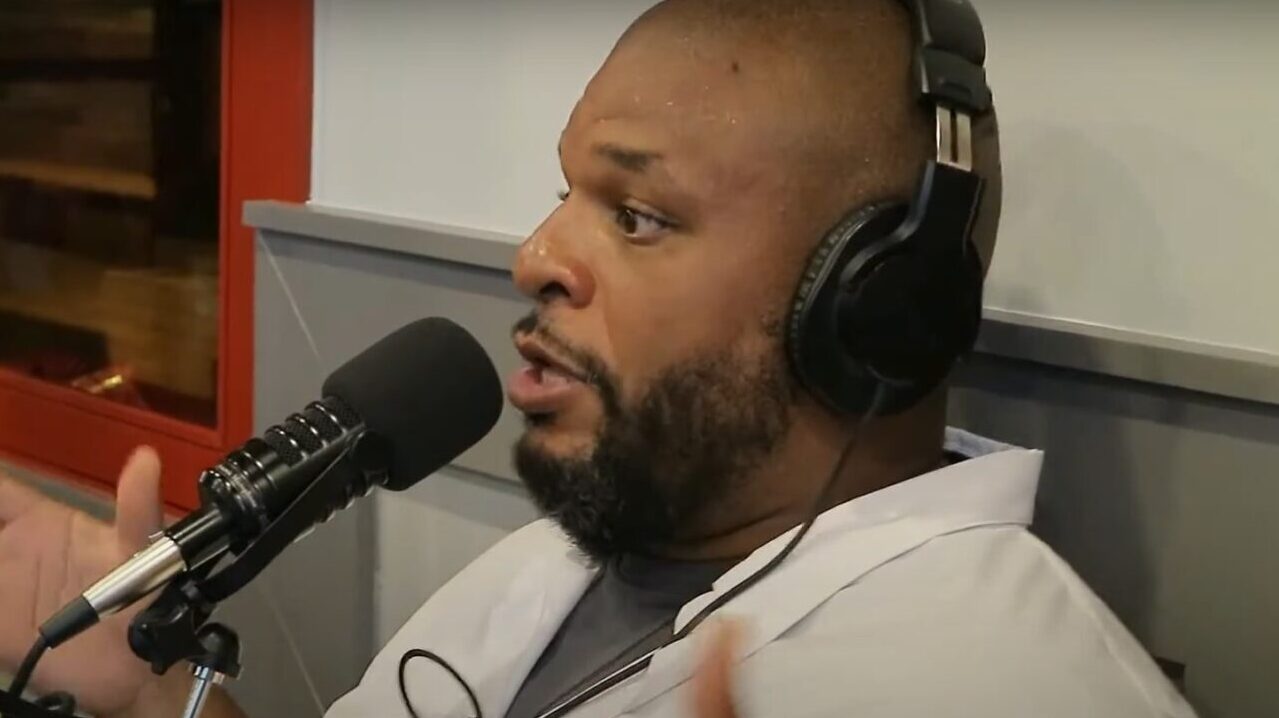 Maybe that is true, maybe it isn't. I hate for Sam to lose his job as the result of an illegal recording of a private conversation, but the fact is, that conversation isn't private anymore. Tyler Media didn't really have an option here. Sam Mayes had to go.
Someone had an illegal recording of the conversation and created an anonymous email account to send it to people in the Oklahoma City media. I was shown a copy of the email. The author states clearly that their goal is to see Mayes and Rice out of a job. There is nothing fair or just about that person getting exactly what they want. It feels slimy. I can't say that it feels like it wasn't the right call though.
We have debated whether or not someone should lose their job over comments made in a private conversation many times before. It happens in every field. It wasn't long ago at all that we were having this same debate about Jon Gruden. His emails to Bruce Allen and others were sent in private. Is it fair he had to go when they were made public? No matter what horrible things were in there, they were said with the understanding that it would stay between friends.
I am going to say the same thing about Sam Mayes that I did about Gruden when that story first broke. You are being naive if you think a company should stand behind an employee that has put themselves in this situation.
You read that right. The circumstances of how the conversations in these examples came to light are absolutely unfair, but the conversations came to light. How it happened is irrelevant. Any sponsor or boss that stands behind Sam Mayes or Jon Gruden would be endorsing the language they used, either inadvertently or very much on purpose. Try explaining that to a sponsor.
People at Tyler Media may know Sam Mayes's heart. He doesn't seem like a bad guy. The fact of the matter is, once the audio became public, their hands were tied. There is no mistaking what was said or who said it.
How can any seller or manager take Mayes to advertisers now? How can they put him in front of the Lucky Star Casino, one of the station's biggest advertisers? They can ask for an audience to let Sam explain himself and try to make amends. The Cheyenne and Arapahoe Tribes, who own the casino, are under no obligation to forgive or even listen.
Maybe the day will come where Sam Mayes bounces back. I hope it does. I hope he gets the chance to address his comments with members of Oklahoma's Native American community and listen to what they have to say in response. I do think it sucks that this is how his time at The Franchise comes to an end, but I get it.
If I have to explain to you why not to say dumb, racist shit, then I don't think we have much to talk about. But, it is worth noting that the recording of Mayes and Rice's conversation is proof that privacy is always an assumption, not always a fact.
In his audio statement, Mayes admits it is his voice on the recording. He also says that he was uncomfortable with Rice's comments and he tried to end their conversation. I'll take him at his word, but I will also point out that before he tried to end the conversation, he joined in on the jokes. Maybe when someone says that Native Americans are "too drunk to organize" it isn't a great idea to respond. All it leads to is proof of you saying something dumb and racist.
Again, I'll reiterate that how these comments came to light is unfair, but they did come to light. That is Sam Mayes's voice on the recording. He is joining in on the jokes about Native Americans being drunks and addicts. At the end of the day, the only thing that was done to him was the audio being released. He fully and willingly committed the firable offense.
What is the response to a client or potential client when they bring that up? All Tyler Media can do is try to recover and move forward. The company cannot do that with Mayes on the payroll.
Stop Prospecting, Start Strategizing!
"You cannot put a price tag on authenticity. It's very rare and hard to find these days."
Struggling to get new business appointments? Dreading making prospecting calls? Having trouble writing creative emails that seemingly never get a response?
Generating responses to new business outreach is easier than you think. Just make sure you do your homework first and keep it "Simple Stupid".
To do that, start with asking yourself these (3) simple questions:
#1: Did I do my home work on the business itself, their competition and those I plan on reaching out to?
#2: If I were on the other end of the phone and/or email with myself would I want to engage in conversation and/or reply to that email?
#3: Am I prepared to make a one call close given the opportunity to?
If the answer to any of these is "No"… do NOT pick up the phone and by all means do NOT hit the send button on that initial outreach email! Doing so will all but ensure you fall flat on your face. On the off chance you do happen to get the decision maker on the phone you won't make that great first impression that sometimes can be so crucial. First impressions are always important… ALWAYS!
Skipping over these critical steps is a sure-fire way to ensure your email is completely ignored and will not generate the engagement from the prospect you'd hope for. Successful prospecting is all about the front end digging and research. Do your homework first then strategize a plan of attack for your call and/or email. Taking these extra measures on the front end is absolutely "Mission Critical" and will set you up for much more success with your prospecting endeavors.
Now once you've answered "Yes" to all of the above, you're ready to attack with the knowledge and confidence that should set you a part from your competition. It's all about the Game Plan, and if you don't have one, you're destined for failure time and time again. Incorporate these (5) things into your prospecting Game Plan for your next call/email and watch your results dramatically improve:
#1: MAKE IT PERSONAL & CASUAL – Be informal, find out something interesting about them.
#2: MAKE IT SHORT & CONCISE – Be straight forward and to the point, people are busy.
#3: MAKE IT TIMELY & RELEVANT TO THEM AND/OR THEIR BUSINESS – Give them a good Valid Business Reason.
#4: MAKE IT INTERESTING, COMPELLING & INFORMATIVE – Be the expert they're missing.
#5: MAKE IT FUN – Fun people are easy to do business with and make it less like "work".
Lastly, and most importantly, Be Yourself! You cannot put a price tag on authenticity. It's very rare and hard to find these days. When clients do find it trust me, they value it and appreciate it way more than you'll ever know!
Good Producers Can Teach The World A Lot About Christmas
"A lot has to be accomplished in the lead-up to Christmas. So much of it happens in the background without much recognition."
Who is Carl Christmas in your house? Who is the one that makes sure everyone that needs to get a card does? Who comes up with the plan for the lights? Who takes the reins on the shopping?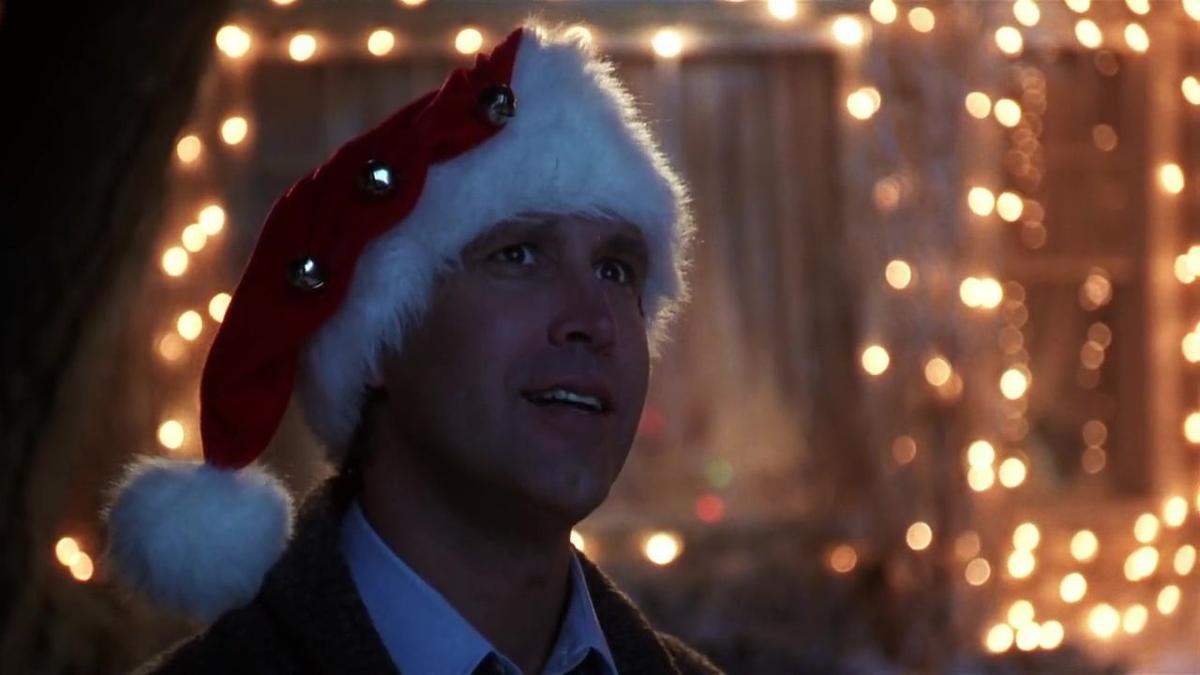 Every home needs one and in my house, that's me. December (including the last week of November) is my time to shine, baby!
One thing I have tried to impress upon my mom and wife this year is that shipping and supply chain delays are real. So, if you are planning on procrastinating on your online shopping this year (you know, like usual) someone (me) is going to have no presents under the tree.
Veteran producers are used to operate this way. Young producers, listen up. Your job involves the most delicate balance of any in sports radio. You have to help bring your host's and PD's visions to life. That means you have to be able to take their direction. But you also have to keep the host on target. That means you cannot be afraid to be forceful and lead when the moment demands it.
There's no value to being an unrepentant asshole to people, but you do have to hold them accountable. Look at that Christmas shopping example again. If you want to get what you want, you need to keep on task the people you know aren't paying attention to the potential roadblocks. It isn't selfish. It is making sure everyone gets the holiday W they are expecting. Sure, you would be disappointed if your gift doesn't arrive on time, but so will the gift giver.
Being a stickler for the clock or moving a host off of a topic that has no value is the same thing. Of course there is something in it for you, but you are also helping the host do his or her job better. They may get annoyed with you now, but if you save them from an ass-chewing from the bosses or slipping ratings, then they have reaped the benefits.
I guess the unfortunate difference here is that there may be no acknowledgment of what you did or helped them to avoid. Oh well. Every producer has to expect a certain level of thanklessness.
Producers have to take on that Carl Christmas role in dealing with sales too. Remember, just because the producer's name isn't on the show doesn't mean that isn't every bit his or her show that it is the hosts'.
It's like decorating your house for the holidays. You may have a certain design in mind. Maybe you have a traditional look you stick to every year. If your spouse or your kid comes home with a giant, inflatable Santa Claus in a military helicopter that they want on the lawn, you have a decision to make. Are you going to say no and suggest an alternative that aligns more with your goal or are you going to let your plan get run over?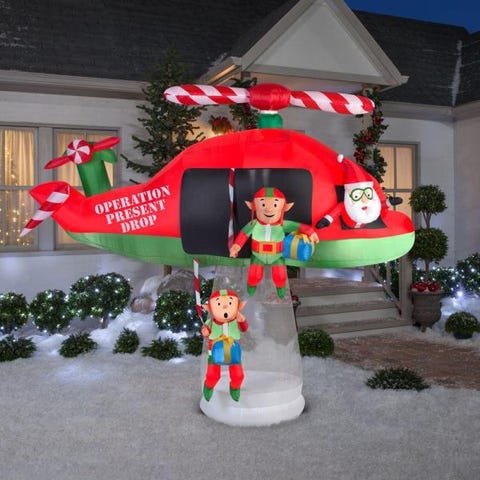 Sales has a job to do. It is to make sure their clients' messages are heard and to make money for the station. Both can be accomplished without sacrificing your show's quality.
If a seller comes to you and says he wants his client to come in for five minutes and talk about now being the time to book an appointment to have your garage floors redone, you have to speak up. You have an obligation to make sure that the seller knows that even five minutes of that will hurt the show and have listeners diving for the preset buttons on their car stereo. That isn't good for the station or his client.
Instead, offer to work with the seller and the client to come up with a piece of content that the client can put his name on and a 20-second ad read behind. Will the audience stick around to listen to some dude named Jerry talk about garage floors or will more people listen to you talk about the NFL playoff picture in a creative way and then still be there to hear Jerry's message about garage floors? The answer seems obvious.
A lot has to be accomplished in the lead-up to Christmas. So much of it happens in the background without much recognition. If the background work wasn't done though, the problems would be right out on the front lawn for everyone to see.
"Gatekeeper" is a term I really hate. It implies that someone is telling others what they are and are not allowed to enjoy. It is a necessary term though to properly describe what it is that a great producer and a great Carl Christmas do.
We don't shut people out from being able to enjoy or be a part of what it is we are creating. We set or are handed down expectations and we block anything that can get in the way of achieving them. Sometimes, that is more thankless work than it should be. It is necessary though.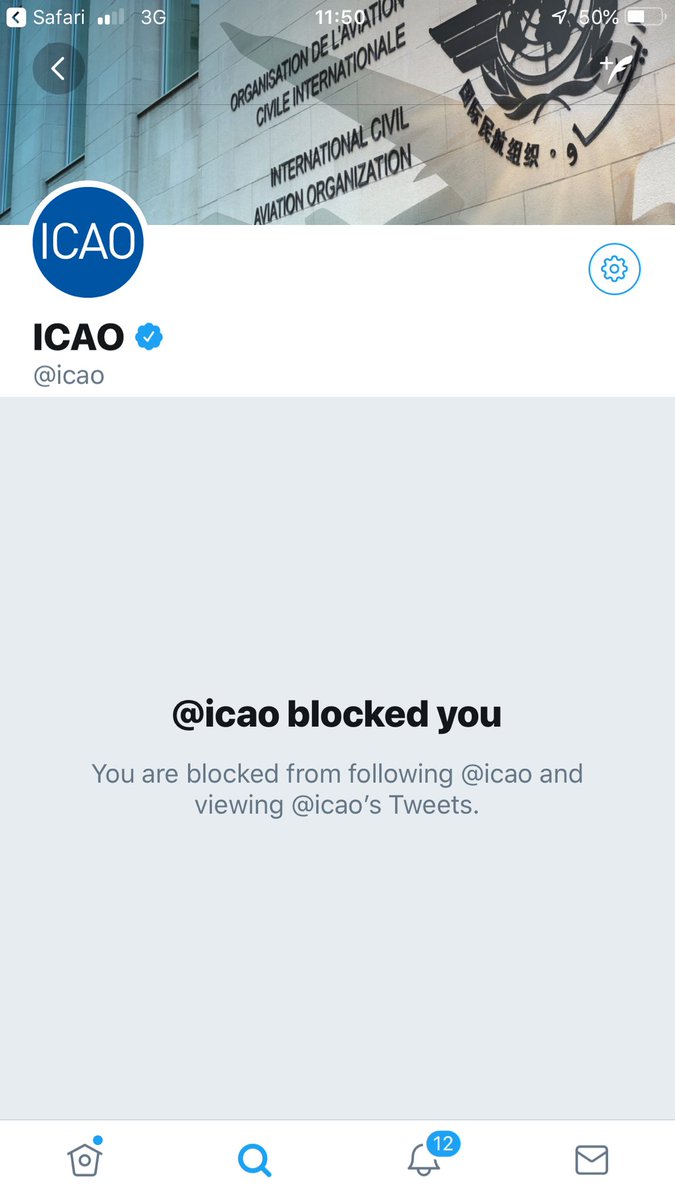 As my home's self-appointed Carl Christmas and a former producer, let me give my countrymen the thanks others forget. We are the ones that make it possible for everyone else to be mindless. Wear it as a badge of honor. We may not get the kind of recognition we deserve everyday, but when plans go off without a hitch, we are usually the first to be recognized for making it happen.