Matt Sammon Takes the Lightning Digital
The thrill of victory and the agony of a defeat are two feelings that we, as sports fans, encounter on a regular basis. They're two totally different emotions, but each one often leads us to the same destination: the radio dial. 
Whether it's immediately after the game on a post-game show or the next day on a station's local programming, listeners crave the content from hosts, guests and callers that can match the emotion they felt from the game. But what if there was no destination for your favorite team? What if stations in the area paid way more attention to other area teams, putting the team you follow on the back burner? 
On Tuesday night, the Tampa Bay Lightning scored an impressive eight goals, en route to an 8-2 win over the New Jersey Devils. The win put the Lightning at 8-2-1 on the season, which gives them the best record in the Atlantic division and second-best in the NHL. The team is rolling and the excitement is high amongst the fan base. But as fans filed out of the sold-out arena and into their cars for the drive home, there probably wasn't a whole lot of Lightning's coverage on the local sports radio stations. Why? Well, Jameis Winston and the Buccaneers, the Jaguars, Florida State, Florida and the rest of the SEC are the main topics in the state of Florida during this time of the year.  It's a tough reality, but one that every non-football team in the Sunshine State routinely deals. 
Instead of living with that reality and battling for popularity in the state, the Lightning decided to take a proactive step to help build its brand. In October of 2014, Lightning Power Play was debuted. The idea that had been bouncing around the head of Matt Sammon for over a year, was now a reality. If it worked, it could be a trend setter, in terms of how fans enjoy their favorite team's product. The concept was simple: put game broadcasts, replays, original content and anything else that was centered on the Lightning on a 24/7 hub that fans could enjoy at any time of the day. Like anything else, small problems were encountered at first. But eventually, they were solved and the product continues to see rapid growth. 
Located on iHeartRadio, the station can easily be found by searching 'Lightning Power Play.' Whether it's 6 p.m. on a game day or 2 a.m. on an off day, fans are able to stream content for free. The move proves that teams have more options than just terrestrial radio to get their product in front of the fans. With the business moving more and more digitally, Sammon and the Lightning are hoping they're a step ahead of what's to come. 
The interesting thing, is if more teams in the NHL and other leagues across the country elect to create their own platform. It could change the way sports fans consume their favorite team's product. Plus, each team would be able to totally control the content that's put out to the listener. 
Though the idea is already a successful one, there are still hurdles to overcome. How to monetize it correctly, getting the word out to more fans about the product and finding more original content ideas, are just a few that are on Sammon's mind. However, Lightning Power Play has a plan. Sammon shared more on what could be a revolutionary change for the sports radio business. 
TM: What was the original idea of Lightning Power Play and where did it come from?
MS: There was a general shift, not only in the industry, but in consumer habits, along the digital spectrum. IPhones and other mobile devices were becoming more plentiful and content for those devices was being produced more. There's just that general idea of moving things forward and progressing.
Ever since I've been in my role, it's trying to continue to grow our brand and product throughout the digital platform. Even that's changed over the years. It was just trying to keep up with the times and stay ahead of the curve. Now, the other big reason, was because Tampa Bay is a very big football market.
Even if we have a very good hockey team, it's a constant battle to get the word out on how the hockey team is doing. There's a little bit of frustration, it's, "okay, we need to do more than just a game broadcast," but we also need to do it in a way so that we can create a landing zone for our fans, because we know that football is always going to be the big story around here, pro, college and high school. For hockey fans, in particular, Lightning fans, we need a destination for them and that's really kind of became the foundation of what would become Lightning Power Play. 
TM: Do listeners have to pay for the service? And where can I find it?
MS: It's free for anybody and there's a number of ways you can listen to it. One, is if you have the IHeart Radio app, it's on that platform. Just search 'Lightning Power Play' and it's right there. We also have a website, LightningPowerPlay.com, which, essentially, directs you to our page on the Lightning's website. Also, we're on the Amazon Echo and Google Home. All you do is ask your device to play Lightning Power Play and it immediately comes up. You can get it outside the market, just anywhere where you have an iHeart Radio stream.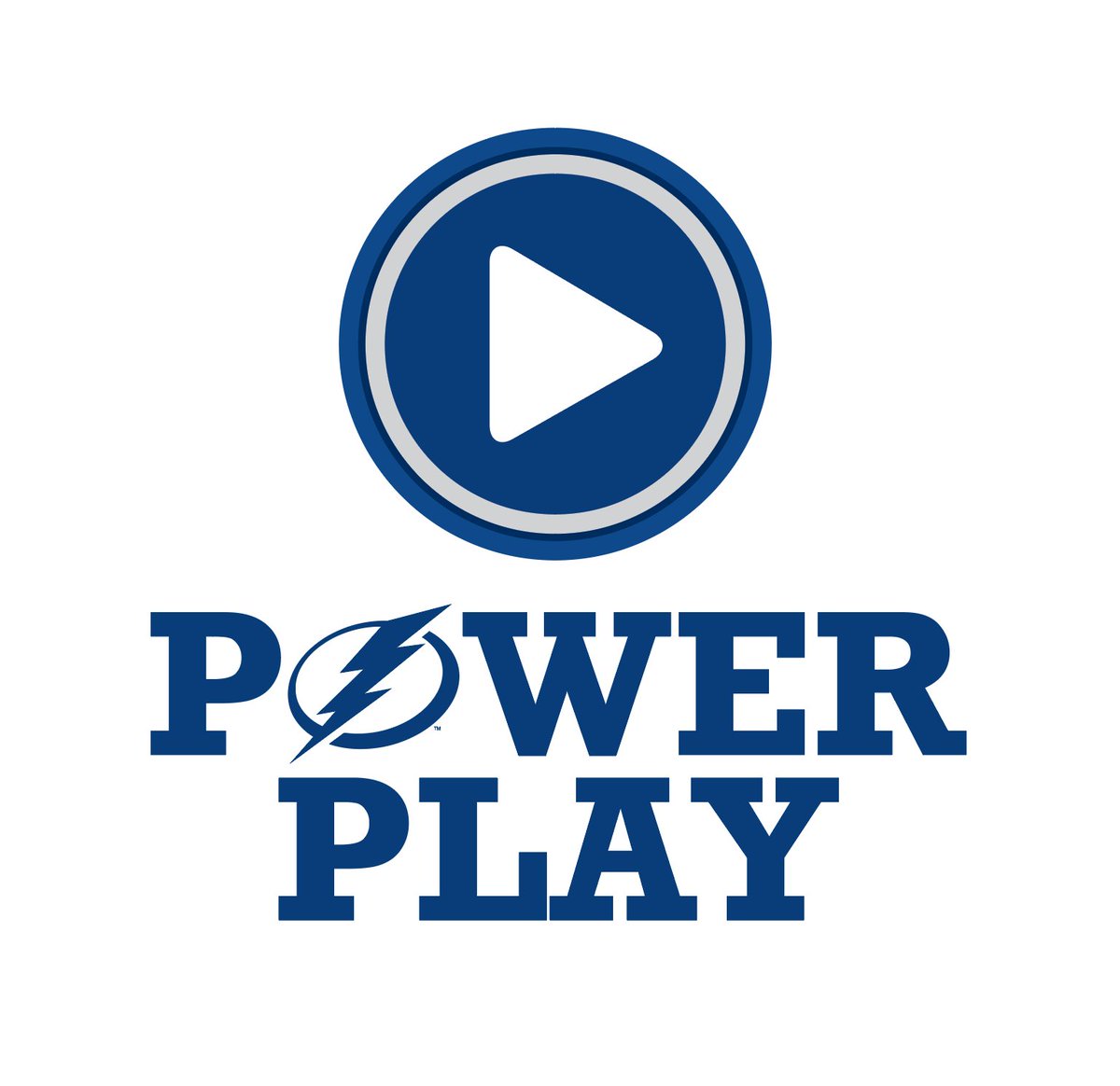 TM: Do any other NHL teams have something similar?
MS: Well, to be honest with you, we were heavily inspired by the Pittsburgh Penguins, who no longer have Penguins 24/7. They used to run their station on an HD2 channel but it also streamed online. They took that off about 3 or 4 years ago, I have no idea why. But the late Ray Walker was such a great inspiration, a really good provider and guidance for us when we were just getting our feet wet. 
In terms of 24/7 programming, the only team that's doing it right now is the Washington Capitals. But there's more and more teams that are opening the digital door by streaming the games online, with the intent to build content around it. The LA Kings, they're doing that, as well as the New Jersey Devils and New York Islanders. The Philadelphia Flyers also do some limited ancillary programming, digitally.
Now, you're seeing more teams get into the digital realm, starting with the games, so I think more and more teams are going to start looking it at that way. There could be more streaming of games online, maybe altering how the flagship relationship is with a team. Then, there's building content around that to create a station or network online, as supposed to over the air. 
TM: What were the biggest challenges in the early stages of Lightning Power Play?
MS: I think the biggest issue was just awareness. We're still learning how to combat that. We're doing some social media advertising, mostly with Facebook. We've found interesting interactions with our ads that have went out. We're up for doing more things such as interviews like this, doing more in-game promotion on our terrestrial radio broadcasts, by letting people know there's stuff out there, besides the regular game broadcast. We'll see if that chips away a little at the lack of information or knowledge about what we do. We've seen our numbers go up significantly in the last several months.  
The other big challenge, and thankfully we're not dealing with this anymore, is you have to program 24 hours a day, 7 days a week. On a game day, that's easy. There's all sorts of stuff you can do before, during and after. It's the time in-between that becomes challenging. The good thing, is when we launched this, we knew we were going to be about 80 percent replay and 20 percent of new, live and local content. The issue has turned around the other way. In fact, I'd say were around the 90-10 ratio of original, live, local, exclusive programming and just a little more of the replay content. That's ultimately what we wanted to do and we have people knocking on our door wanting to get into the programing, anyway possible. If they have a unique idea that can fit into the programming and stand out from everything else we're airing, we'll certainly talk and try to make it happen.
TM: On that, how many different talents do you use?
MS: We actually have 12-14 different shows. Outside of the Lightning play-by-play, we air, when we don't have a conflict of programming, our minor league affiliate hockey teams. When we've got room, we'll incorporate them in.
Then, we have daily programming. We have a new live and local lunchtime show that airs 1-2 p.m. every weekday. We have a show in the early evening that runs from 6-7 p.m. That's been running for three years now and it's called Lightning Power Play Live. That runs not only Monday thru Friday, but if we have a game on Saturday or Sunday, it's preceding our network broadcast. It's kind of an extended pregame show. We also have, what I call, some primary programming, with a show on Monday called Game Misconduct. That runs 5 or 6 times throughout the day. We have a different show on Tuesday, a new one on Wednesday, we've got a whole collection of weekend shows that offer a nice, different view of the sport and just sports in general. It's a unique juggling act to make everything work but so far we've found a way to manage it. Every show we have is different from the other. That's what makes it so special. 
TM: Is there a way to monetize all this? Can you incorporate ads into your content?
MS: Yeah, that's the 64 thousand dollar question, quite literally, is how do you monetize this? That's been a slow and steady progress. The best thing about Lightning Power Play and our organization is we knew going in that for the first 1-2 years that our goal was to not make money. We needed establish programming and establish an audience, then we'll try to bring in some revenue.
So we attack it from a few different ways. One, is when we sell these bigger packages to companies that advertise in other platforms, within the Tampa Bay Lightning, is Lightning Power Play a part of a bigger package. That's one way to monetize. We also boil it up to a show host hitting the pavement and trying to sell the show, or the station in general, to help bring in revenue. We found some success with that, small success, but it's still money coming in the door.
Now, we're looking at an OTT platform called The Identity in our organization. Do we couple The Identity along with some digital operations we're doing with the University of South Florida? Now, if you have one big digital sales team that goes out to solve this. We're still working on that but I've really been convinced over the past year or so that the tables are going to turn in the next 4-5 years. Instead of digital being a bonus buy for a terrestrial buy, I think you're going to see more and more agencies and business buying digital first and then getting the AM and FM thrown in for no additional cost. We're hopefully ahead of the curve on that. 
TM: Do you expect to see more NHL teams come around to this idea? Especially ones in similar market situations as you, such as the Stars and Hurricanes?
MS: It's interesting you bring up the Stars and the Hurricanes, because those teams simulcast their TV broadcast. It's certainly up to each club what they want to do, but I think with the Kings, Devils and Islanders coming aboard, you're dealing with new additions from major markets, good ownership groups with deep pockets and strength in numbers. As long as this continues to grow, I think you're going to get more teams talking to one another and asking how they did it. Some of the hurdles, when we started and other teams started asking, the hurdles for them were money and man power.
Without the proper cash investment and without the proper man power investment, you can't really pull this off. Now that you're getting more and more teams finding ways to do it, now I think some of those hurdles get leapt over. I would guess, more and more teams are going to go this way. It's not a big money maker for the NHL, but for individual teams it's a new revenue stream for them. I think you're going to see more and more teams and leagues that are fighting the NFL for popularity, to just fight through it and create a platform for their own and invite their fans to come there. Especially hockey fans, they're passionate. If you tell them where to come, they'll go. 
Gary Bettman Wants You To Have More Access
"Both of these partnerships we have are outstanding examples of being extraordinarily fan-friendly."
In the wake of the NHL's latest national television contract, Commissioner Gary Bettman has solidified the league's broadcast future.  Recent contracts dictate that the league will be appearing on ESPN and TNT/TBS next season after its relationship with NBC concludes after 10 years.  Still, the key to both deals is streaming and Bettman explained how there is more work to be done.
"First and foremost whatever media package you're going to do, particularly on a national basis, you want to make sure you're getting the most exposure, the best possible production, the best possible promotion that you want to be able to give your fans as much access to the game as possible," Bettman said on Episode 299 of my Sports with Friends podcast.
The deal with Turner is for seven years worth a reported $225 million. ESPN's contract is also for seven years for more games than Turner and is reported to be more than $400 million.
The keys to these deals are the streaming apps. Both ESPN+ and HBO Max are key components to each deal that are making out-of-market games as well as exclusives available to subscribers.  Still, the controversial decision made by the Regional Sports Networks to require cable subscriptions to stream the local teams is impacting cord-cutters across the US.
"Media distribution and the platforms are going to continue to evolve," Bettman explained. "Frankly with new technology also represents improved camera coverage. The productions are better than they've ever been. You have HDTV, which didn't exist decades ago. We use more technology, whether it's player tracking or any of the other statistics that we use. With SAP and Amazon and Apple, the opportunities to get within the game, because there are more distribution platforms have never been greater."
My takeaway from Bettman's statements on the subject is that both he and the broadcast people in his office are well aware of the facts presented. While some fans are expecting a quick fix, these deals are complicated. Each team has its own contract with an RSN. Bettman can't legislate a new way to circumvent those contracts. Plus, he still believes in linear television.
"There is some cord-cutting going on, but linear television still predominates, and more people are watching on a big screen TV in a large room with a couple of other family members or friends," Bettman said. "Or when you go to a bar sports bar, you see what's on in the background."
Because I've known Bettman for over a decade, I take him at his word. We did discuss him coming back on the podcast for episode 399 (which would be in June 2023). I'd love to see progress made on the issue then.
"I think there is an evolution going on, but I think it's easy to over-generalize," Bettman said."
The deal with NBC was profitable in many ways over the 10 years. Originally, games were aired on the Outdoor Life Network (OLN), and now to NBC and NBC Sports Network, which be shutting down by the end of 2021.
The ESPN deal was signed in March. The Turner contract was made public in late April.
"Both of these partnerships we have are outstanding examples of being extraordinarily fan-friendly," the commissioner said. "Giving more content than ever before in more places than ever before. We couldn't be more excited to have the Walt Disney Company (ESPN) and Warner Media (Turner) working with us and the game. Our organization is excited and thrilled, and we know both of their organizations are thrilled as well. This is an exciting time for us."
Other highlights from the 45-minute conversation had to do with competitive balance.  Unlike the NBA, the NHL regularly has quality teams with records above .500 that don't make the playoffs.  
We talked about the impact that Covid-19 has had on the league. Bettman addressed the decision to create the "playoff bubble" in Toronto and Edmonton as opposed to an American city.
He also discussed the fact that the NHL and NHLPA extended their collective bargaining agreement by four years while negotiating the return to play in the summer of 2020. That's with former MLBPA head Donald Fehr at the helm. My memories of the canceled World Series made the NHL extension seemingly impossible.
Finally, Bettman addressed his legacy. He takes being the first commissioner in modern sports to be openly booed as a badge of honor, noting that nowadays all commissioners get booed.  "(NFL Commissioner) Roger Goodell got booed at the draft last week," Bettman said.
Still, he knows his legacy will always be connecting to canceling the 2004-2005 season.  Yet, the growth of the league is unprecedented, and he has been the architect of that.
Bettman sees no end to his tenure, or at least wouldn't admit it to me. Maybe we can address that in two years for episode 399.
Media Noise Podcast – Episode 27
Demetri Ravanos begins this week's episode by looking at Thursday Night Football moving to Amazon exclusively in 2022 and what it means for future business deals with the NFL. Russ Heltman drops by next to offer his thoughts on Rob Parker and Chris Broussard's heated discussion over Tim Tebow being the beneficiary of white privilege and his value to ESPN as a college football analyst. Seth Everett closes things out by weighing in on Gary Bettman's legacy and the NHL's recent deals with broadcast groups.
Podcast: Play in new window | Download
Subscribe: RSS
News & Sports Is A Perfect Marriage For Sales
"Plenty of sellers have a news talk/sports talk combo to sell especially if they are in AM-heavy clusters."
There are a lot of similarities in sports talk and news talk radio sales. And there are some differences, some of which are actually complementary and work to the sellers' advantage. I was fortunate to sell news and sports talk as a combo for years.
As Jason Barrett recently announced, the Barrett Sports Media and News Media web sites have merged. Plenty of sellers have a news talk/sports talk combo to sell especially if they are in AM-heavy clusters. One of my 2021 resolutions was to seek out the positive in most situations so let's look at the similarities the two formats offer to a salesperson.
Twins
Both are foreground formats. For the most part, spoken word radio listeners are seeking to focus on what is being said. They don't listen to podcasts or talk shows so they can free their mind up to think about other things. Plenty of music listeners have their minds completely elsewhere and don't even hear what the air person has to say. In fact, most music jocks are told to shut up and play the music. Great selling point for live liners, spots and why our commercials are worth more money.
We have very loyal customers. The best results for any advertiser comes from the heaviest users of a station- their "P1's". Most news/sports talk tsl comes from a much smaller % of the cume. Listeners to Sean Hannity, Jim Rome, Ben Shapiro, and Colin Cowherd stay put. Music listeners tend to chase the hottest song or diary responders to music stations will flip to the station with the contest to win concert tickets. Often this can lead to fewer spots needed in a schedule to achieve a better frequency.
We got the dough. Nothing sells luxury goods and services like a news/sports talk radio station. Look at any consumer index survey and these two formats will always score near the top. Make sure you load up on luxury car dealers, independent import car repair, jewelers, stockbrokers, realtors and home services companies.
Opposites
Sports formats can skew younger especially with stations that have guy talk driven hosts. Some sports stations have local play by play and that can cume in a younger audience. News talk radio is heavy 55+ and especially 65+. Younger buyers will carry a bias at times vs news radio and the age of the listener.
The news talk format is conservative and mostly anti-liberal/Democrat in general. Some national advertisers would not allow their commercials to fall into the Rush Limbaugh show for example. Sometimes, buyers will not place ads on a conservative station for personal reasons. In sports, at least traditionally, that doesn't happen as often. Historically sports have steered away from conservative or liberal positions on any politics. We have a chance to change that. See below.
Sports talk typically has 80/20 Male to Female audience. News talk skews much more female and can be a 60/40 split Male to Female. That opens the door to what a 45–64-year-old woman may be more interested in home services, jewelry and more!
A Happy Couple
A sports and news talk combo buy provides a great one stop shop for anything with a male skew. And, make sure you point out the earning power differences. We used to have fun with a graphic that pointed out with our combo you get customers and with the rock stations you got convicts. Get it? Customers or Convicts?
If you are selling to male store owner and he is over 40 years old there is a good chance he listens to one of your shows. Just ask him.
It may be time to start talking politics. If you have a conservative news talk station loaded with local news and political talk in the morning and Shapiro, Savage, and Hannity at other times, you got a conservative station. If you have a local show or two on the sports station, why not encourage them to speak up? Occasionally, the talent will not be conservative Republicans and certainly most athletes who speak out on political matters and command attention are not republican conservatives. Seems like a perfect balance for buyers who object to one lean over the other.