Matt Sammon Takes the Lightning Digital
The thrill of victory and the agony of a defeat are two feelings that we, as sports fans, encounter on a regular basis. They're two totally different emotions, but each one often leads us to the same destination: the radio dial. 
Whether it's immediately after the game on a post-game show or the next day on a station's local programming, listeners crave the content from hosts, guests and callers that can match the emotion they felt from the game. But what if there was no destination for your favorite team? What if stations in the area paid way more attention to other area teams, putting the team you follow on the back burner? 
On Tuesday night, the Tampa Bay Lightning scored an impressive eight goals, en route to an 8-2 win over the New Jersey Devils. The win put the Lightning at 8-2-1 on the season, which gives them the best record in the Atlantic division and second-best in the NHL. The team is rolling and the excitement is high amongst the fan base. But as fans filed out of the sold-out arena and into their cars for the drive home, there probably wasn't a whole lot of Lightning's coverage on the local sports radio stations. Why? Well, Jameis Winston and the Buccaneers, the Jaguars, Florida State, Florida and the rest of the SEC are the main topics in the state of Florida during this time of the year.  It's a tough reality, but one that every non-football team in the Sunshine State routinely deals. 
Instead of living with that reality and battling for popularity in the state, the Lightning decided to take a proactive step to help build its brand. In October of 2014, Lightning Power Play was debuted. The idea that had been bouncing around the head of Matt Sammon for over a year, was now a reality. If it worked, it could be a trend setter, in terms of how fans enjoy their favorite team's product. The concept was simple: put game broadcasts, replays, original content and anything else that was centered on the Lightning on a 24/7 hub that fans could enjoy at any time of the day. Like anything else, small problems were encountered at first. But eventually, they were solved and the product continues to see rapid growth. 
Located on iHeartRadio, the station can easily be found by searching 'Lightning Power Play.' Whether it's 6 p.m. on a game day or 2 a.m. on an off day, fans are able to stream content for free. The move proves that teams have more options than just terrestrial radio to get their product in front of the fans. With the business moving more and more digitally, Sammon and the Lightning are hoping they're a step ahead of what's to come. 
The interesting thing, is if more teams in the NHL and other leagues across the country elect to create their own platform. It could change the way sports fans consume their favorite team's product. Plus, each team would be able to totally control the content that's put out to the listener. 
Though the idea is already a successful one, there are still hurdles to overcome. How to monetize it correctly, getting the word out to more fans about the product and finding more original content ideas, are just a few that are on Sammon's mind. However, Lightning Power Play has a plan. Sammon shared more on what could be a revolutionary change for the sports radio business. 
TM: What was the original idea of Lightning Power Play and where did it come from?
MS: There was a general shift, not only in the industry, but in consumer habits, along the digital spectrum. IPhones and other mobile devices were becoming more plentiful and content for those devices was being produced more. There's just that general idea of moving things forward and progressing.
Ever since I've been in my role, it's trying to continue to grow our brand and product throughout the digital platform. Even that's changed over the years. It was just trying to keep up with the times and stay ahead of the curve. Now, the other big reason, was because Tampa Bay is a very big football market.
Even if we have a very good hockey team, it's a constant battle to get the word out on how the hockey team is doing. There's a little bit of frustration, it's, "okay, we need to do more than just a game broadcast," but we also need to do it in a way so that we can create a landing zone for our fans, because we know that football is always going to be the big story around here, pro, college and high school. For hockey fans, in particular, Lightning fans, we need a destination for them and that's really kind of became the foundation of what would become Lightning Power Play. 
TM: Do listeners have to pay for the service? And where can I find it?
MS: It's free for anybody and there's a number of ways you can listen to it. One, is if you have the IHeart Radio app, it's on that platform. Just search 'Lightning Power Play' and it's right there. We also have a website, LightningPowerPlay.com, which, essentially, directs you to our page on the Lightning's website. Also, we're on the Amazon Echo and Google Home. All you do is ask your device to play Lightning Power Play and it immediately comes up. You can get it outside the market, just anywhere where you have an iHeart Radio stream.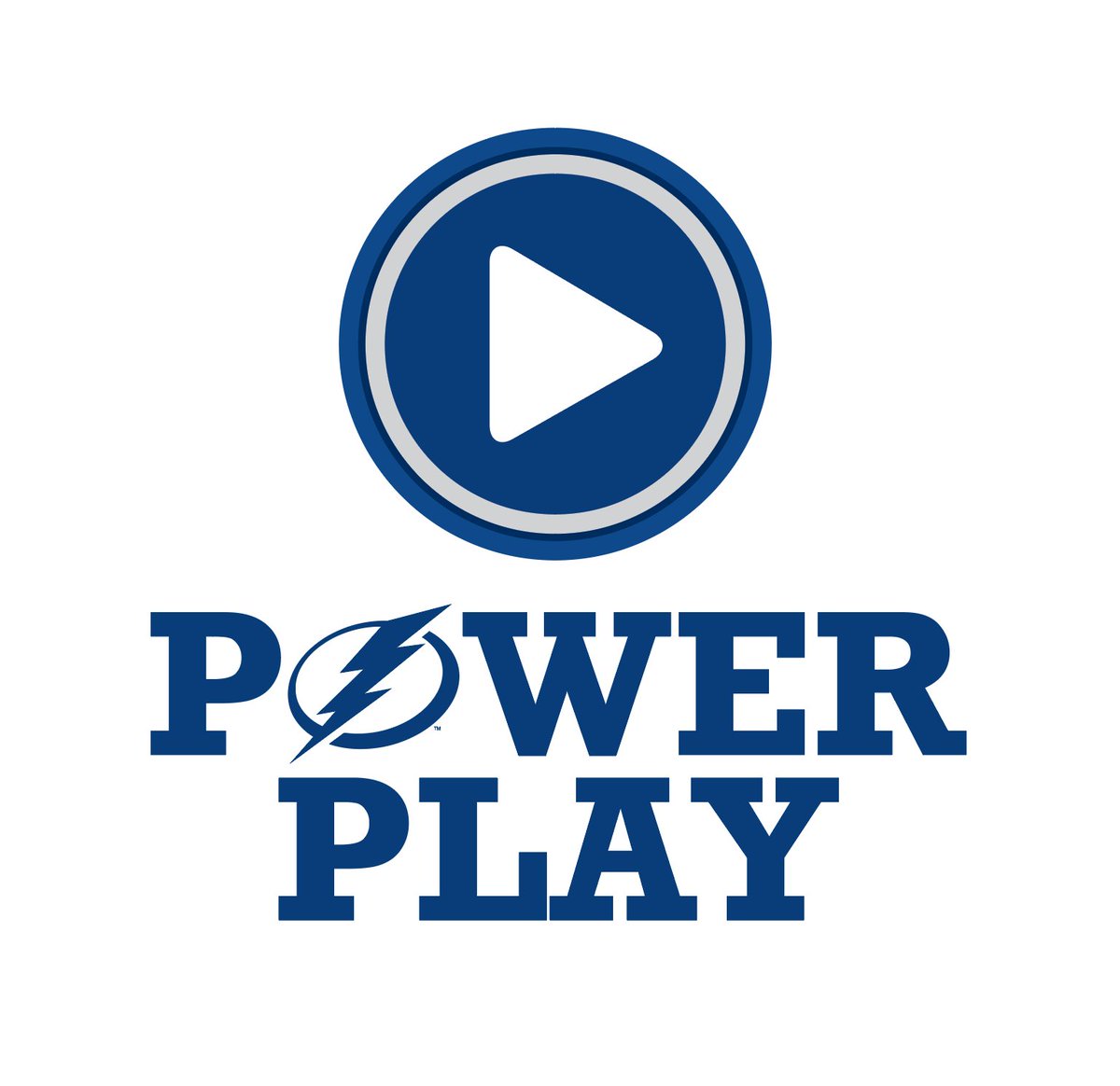 TM: Do any other NHL teams have something similar?
MS: Well, to be honest with you, we were heavily inspired by the Pittsburgh Penguins, who no longer have Penguins 24/7. They used to run their station on an HD2 channel but it also streamed online. They took that off about 3 or 4 years ago, I have no idea why. But the late Ray Walker was such a great inspiration, a really good provider and guidance for us when we were just getting our feet wet. 
In terms of 24/7 programming, the only team that's doing it right now is the Washington Capitals. But there's more and more teams that are opening the digital door by streaming the games online, with the intent to build content around it. The LA Kings, they're doing that, as well as the New Jersey Devils and New York Islanders. The Philadelphia Flyers also do some limited ancillary programming, digitally.
Now, you're seeing more teams get into the digital realm, starting with the games, so I think more and more teams are going to start looking it at that way. There could be more streaming of games online, maybe altering how the flagship relationship is with a team. Then, there's building content around that to create a station or network online, as supposed to over the air. 
TM: What were the biggest challenges in the early stages of Lightning Power Play?
MS: I think the biggest issue was just awareness. We're still learning how to combat that. We're doing some social media advertising, mostly with Facebook. We've found interesting interactions with our ads that have went out. We're up for doing more things such as interviews like this, doing more in-game promotion on our terrestrial radio broadcasts, by letting people know there's stuff out there, besides the regular game broadcast. We'll see if that chips away a little at the lack of information or knowledge about what we do. We've seen our numbers go up significantly in the last several months.  
The other big challenge, and thankfully we're not dealing with this anymore, is you have to program 24 hours a day, 7 days a week. On a game day, that's easy. There's all sorts of stuff you can do before, during and after. It's the time in-between that becomes challenging. The good thing, is when we launched this, we knew we were going to be about 80 percent replay and 20 percent of new, live and local content. The issue has turned around the other way. In fact, I'd say were around the 90-10 ratio of original, live, local, exclusive programming and just a little more of the replay content. That's ultimately what we wanted to do and we have people knocking on our door wanting to get into the programing, anyway possible. If they have a unique idea that can fit into the programming and stand out from everything else we're airing, we'll certainly talk and try to make it happen.
TM: On that, how many different talents do you use?
MS: We actually have 12-14 different shows. Outside of the Lightning play-by-play, we air, when we don't have a conflict of programming, our minor league affiliate hockey teams. When we've got room, we'll incorporate them in.
Then, we have daily programming. We have a new live and local lunchtime show that airs 1-2 p.m. every weekday. We have a show in the early evening that runs from 6-7 p.m. That's been running for three years now and it's called Lightning Power Play Live. That runs not only Monday thru Friday, but if we have a game on Saturday or Sunday, it's preceding our network broadcast. It's kind of an extended pregame show. We also have, what I call, some primary programming, with a show on Monday called Game Misconduct. That runs 5 or 6 times throughout the day. We have a different show on Tuesday, a new one on Wednesday, we've got a whole collection of weekend shows that offer a nice, different view of the sport and just sports in general. It's a unique juggling act to make everything work but so far we've found a way to manage it. Every show we have is different from the other. That's what makes it so special. 
TM: Is there a way to monetize all this? Can you incorporate ads into your content?
MS: Yeah, that's the 64 thousand dollar question, quite literally, is how do you monetize this? That's been a slow and steady progress. The best thing about Lightning Power Play and our organization is we knew going in that for the first 1-2 years that our goal was to not make money. We needed establish programming and establish an audience, then we'll try to bring in some revenue.
So we attack it from a few different ways. One, is when we sell these bigger packages to companies that advertise in other platforms, within the Tampa Bay Lightning, is Lightning Power Play a part of a bigger package. That's one way to monetize. We also boil it up to a show host hitting the pavement and trying to sell the show, or the station in general, to help bring in revenue. We found some success with that, small success, but it's still money coming in the door.
Now, we're looking at an OTT platform called The Identity in our organization. Do we couple The Identity along with some digital operations we're doing with the University of South Florida? Now, if you have one big digital sales team that goes out to solve this. We're still working on that but I've really been convinced over the past year or so that the tables are going to turn in the next 4-5 years. Instead of digital being a bonus buy for a terrestrial buy, I think you're going to see more and more agencies and business buying digital first and then getting the AM and FM thrown in for no additional cost. We're hopefully ahead of the curve on that. 
TM: Do you expect to see more NHL teams come around to this idea? Especially ones in similar market situations as you, such as the Stars and Hurricanes?
MS: It's interesting you bring up the Stars and the Hurricanes, because those teams simulcast their TV broadcast. It's certainly up to each club what they want to do, but I think with the Kings, Devils and Islanders coming aboard, you're dealing with new additions from major markets, good ownership groups with deep pockets and strength in numbers. As long as this continues to grow, I think you're going to get more teams talking to one another and asking how they did it. Some of the hurdles, when we started and other teams started asking, the hurdles for them were money and man power.
Without the proper cash investment and without the proper man power investment, you can't really pull this off. Now that you're getting more and more teams finding ways to do it, now I think some of those hurdles get leapt over. I would guess, more and more teams are going to go this way. It's not a big money maker for the NHL, but for individual teams it's a new revenue stream for them. I think you're going to see more and more teams and leagues that are fighting the NFL for popularity, to just fight through it and create a platform for their own and invite their fans to come there. Especially hockey fans, they're passionate. If you tell them where to come, they'll go. 
Five Who Get It, Five Who Don't
A weekly analysis of the best and worst in sports media from a multimedia content prince — thousands of columns, TV debates, radio shows, podcasts — who receives angry DMs from media burner accounts
THEY GET IT
"Ted Lasso," Apple TV+ — If cancel culture is alive and not well, there also is an antithetical wave of groupthink culture — a groundswell of social-media obsession driven more by a cool-kid-copycat craze than reality. But here's a "Rock Chalk, Jayhawk" shoutout anyway to Jason Sudeikis, the Kansas alumnus/fan who is riding a wildfire wave of 20 Emmy nominations and astounding popularity. Lasso, as you probably know, is an impossibly kind, upbeat, small-time U.S. football coach who relocates to England after a romantic breakup and coaches a professional soccer team — without a lick of experience. I'm liking the TV comedy more than loving it, so I'm assuming its success emanates from being the antithesis of dark, sinister pandemic programming. Yet this isn't just some fad from the millennial/Gen Z genre. When Lasso is asked by his boss, "What would you say to a drink?" in a post-game invitation, he responds, "Oh, the same thing I'd say to Diane Sawyer if she ever asked me out on a date: Yes, please." Sure enough, at age 75, the venerated ABC journalist responded with her first tweet in more than a year: "Dear Ted Lasso — I'm in. Your move." When Diane Sawyer is watching, "Lasso" obviously is doing something right — except, perhaps, in the view of Olivia Wilde, who left Sudeikis in real life for younger dude Harry Styles. I only know that from reading the New York Post, a habit for which God never will forgive me.
Vaccinated media people — The coronavirus will be a predominant blight on American life until we reach some semblance of herd immunity. And that won't happen when half the U.S. population isn't fully vaccinated. Sports media represent a miniscule sample size, but if employers aren't mandating double jabs, then sports leagues and teams are encouraged to intensify health protocols and ban anti-vax reporters. The NFL and college football are cracking down for the upcoming season, and expect all the rest to fall in line. In an industry with enough existential problems, no one should have to risk an intensive care visit because Joe Blowtorch from 106.9 The Sports Animal is an anti-vaxxer.
Malika Andrews, ESPN — Just as I respected Rachel Nichols because of her extensive sports journalism background, I view Andrews similarly. So if the network bosses insist on holding a professional grudge against Nichols because of her diversity-hire comments about since-departed Maria Taylor — a reminder: she was speaking from the privacy of her hotel room and was caught on tape by an ESPN remote camera, which still strikes me as a slam-dunk legal victory — why not award "NBA Countdown" hosting honors to Andrews? She has strong reporting chops that allow for a more authoritative presence on a show revolving around information and commentary. Cassidy Hubbarth is high on lists, too, but Andrews sparkled when interviewing Giannis Antetokounmpo and the champion Milwaukee Bucks during their trophy ceremony, prompting ESPN colleague Adam Schefter to text, "Very impressive to watch a 26-year-old interview the world-champion Milwaukee Bucks on national television, and handle it as smoothly and professionally as she has." I predict a bigger future for Andrews than Taylor. Might as well push the start button, or also risk losing her.
Thom Brennaman, dues payer — Enough with the snide jokes from the likes of ESPN's Sarah Spain, who never will have Brennaman's career and has her own professional issues. He is trying to rebound from his income-halting gay slur — and subsequent pause to call a Nick Castellanos home run, which prompts the memes — by going back to his broadcasting roots. He'll call Cincinnati high-school games on a website called Chatterbox Sports, whose president, Trace Fowler, explained: "We're excited to allow him another opportunity to put a headset on again. And the biggest thing that I hope people take away from this is that we are not downplaying what was said, what people feel from that. More importantly, in my opinion, I hope we don't live in a society where we're essentially going to try to, I don't want to use the word 'cancel,' but we're not going to end people's careers and think that's going to solve any kind of problem." As I've written, when Ozzie Guillen continues to work in a major-league studio with his history of slurs (such as "f—ing fag"), Brennaman certainly should get another shot in baseball. His father, legendary broadcaster Marty Brennaman, pointed out the double standard of Stephen A. Smith not being reprimanded by ESPN after insensitive comments about Shohei Ohtani, tweeting: "I only wish my son's employers had been as forgiving as yours." The Reds should rehire him. He has served his sentence.
Puckheads, everywhere — For the first time in eons, a traditional niche sport has legitimate momentum among the masses. That is especially true when juxtaposed against the hopeless old-man slog that is Major League Baseball, which drew just 509,000 viewers for a Cubs-Cardinals game — a longstanding rivalry — on ESPN. In the same evening, on ESPN2, the NHL expansion draft involving the Seattle Kraken drew 637,000 viewers. Don't try to explain it away as a national baseball broadcast that doesn't include regional network audiences from Chicago and St. Louis. The Kraken, in the middle of July, were bigger than the Cubs and Cardinals. Now, can Gary Bettman start acting like a real commissioner and continue to blast-market his sport as ESPN and Turner Sports take over coverage this fall?
"Hard Knocks," HBO — Who knew a TV show could be more imposing than Aaron Donald, more dangerous than Patrick Mahomes and more mind-consuming than Tom Brady? Such is the enduring mystique of the "Hard Knocks" jinx, which, myth or otherwise, has seen every featured team fall short of the Super Bowl. The Dallas Cowboys are the latest to take up the gauntlet — and why not? If 25 years have passed since Jerry Jones won a championship, at least he can do what he does best and hog camera time. Fox Sports Radio host Colin Cowherd describes the Cowboys' appearance as "a self-inflicted distraction," but they aren't challenging for a championship regardless. So I'd rather watch Dak Prescott and the embattled coach, Mike McCarthy, than the Broncos, Panthers, Giants and Cardinals — the other eligible NFL franchises. Honestly, if a team is that rattled by a reality series, it isn't worthy of a title anyway. All of which speaks well for the show's continuing interest level — and my decision to add a sixth entry to "They Get It."
THEY DON'T GET IT
NBC — The network that gave us Matt Lauer's desk button, the Harvey Weinstein whitewashing and a $7.7 billion dirty dance with the International Olympic Committee now shoves something called Peacock into our eyeballs. We knew the streaming platform would be introduced at the Tokyo Games; we didn't know it would hold us hostage as the lone vehicle to watch live coverage of two troubling U.S. stories: Simone Biles and the U.S. basketball Scream Team. As it is, NBC will be remembered as a callous co-conspirator if the Olympics cause a coronavirus superspread in Japan. But by forcing people to buy a Peacock subscription to see Biles in the mornings — or wait 13-plus hours to see her at night in prime time — well, let's just say Ronan Farrow should be summoned to investigate the network that didn't want his Weinstein reporting. When Biles stepped away from the gymnastics team event in perhaps the biggest story of the Games, it happened when America was eating breakfast or waking up. But NBC intentionally didn't air video of Biles, only showing still photos so viewers would be enticed to: (1) watch the prime-time show hours later; and (2) buy Peacock. Worse, the network reported Biles had a "physical injury" when she cited "mental health" for her exit. Those who have signed up for Peacock report issues ranging from streaming interruptions to a week-long wait for replays. Someone should call the Better Business Bureau when NBC charges money to watch the Scream Team lose to France. By the way, did anyone ask the iconic peafowl if it was OK to disparage his otherwise good name?
Pete Bevacqua, NBC Sports Group chairman — Continuing the wishful thinking of NBCUniversal chief executive Jeff Shell, who suggested Tokyo would be "the most profitable Olympics in the history of the company," Bevacqua seemingly tried to brainwash Americans into watching. "I think the world right now needs an Olympics more than ever," he said in a media session. "We're going into this with a tremendous amount of optimism, and we really feel that it's going to be something special." The early averages, ranging between 16.8 million and 19.8 million, project as some of the lowest ratings ever for a Summer Games — massive drops from the London and Rio de Janeiro Games and, according to Sports Business Journal, markedly below every NFL postseason game this year and even the most recent Macy's Thanksgiving Day parade. To be fair, NBC is dealing with daunting obstacles: a whopping time difference, no fans or energy at venues and fears that the Games will generate multiple virus outbreaks. But Shell and Bevacqua knew about these challenges long before the Opening Ceremony, reminding us that the b.s quotient for TV executives is uncommonly high.
Mike Tirico, NBC/IOC propagandist — If NBC could have created the face of its sports division in a laboratory, Tirico would have been the final product — safe, obedient, cheery and no controversial observations that upset IOC president Thomas Bach and the network's almighty business partners in the Olympic movement. I am straining not to mention how much I miss Bob Costas' astute world view when I say Tirico is manufactured mush. He lost me during the Opening Ceremony, a gloomy event where athletes waved at empty seats and often violated coronavirus protocols, which he and co-host Savannah Guthrie purposely overlooked. And he infuriated me when he brushed over the Scream Team's loss like it was a sluggish practice in Vegas, making excuses for Team USA's first Olympic defeat in 17 years and assuring that the NBA slackers would reach "the knockout round." When Tirico speaks, I mostly feel nothing. Would someone explain how he survived an in-house ESPN scandal to reach the pinnacle of sports broadcasting?
Andy Benoit, Los Angeles Rams — The objective of sports media, or so I thought, was to cover the sports industry — not be part of it. For years, as Benoit wrote for sites such as the New York Times and Sports Illustrated, little did anyone know he was gunning for an NFL gig. This creates a conflict of interest when he writes a glowing piece about Sean McVay when he was a Washington Redskins assistant … and McVay hires him years later, while entrenched as Rams head coach, as a special projects assistant. The DMZ crossover is happening much too often, which blurs the lines between journalism — or what is left of it — and public relations. When I attended Ohio University, there was an acclaimed communication school and an acclaimed sports administration school. The sports-ad guys loathed me, as they should have, because I was covering and scrutinizing sports, not hustling for a future on a pro franchise masthead. Benoit wanted it both ways and somehow got away with it, either because his website editors couldn't see through him or didn't know better.
Mike Milbury, former hockey analyst — Sometimes, you're better off just shutting up than exacerbating a bad situation. Milbury was fired last year by NBC after his most offensive comment of a caveman career, saying of life in the NHL's virus bubble, "It's the perfect place. Not even any woman here to distract you." In trying to explain himself to Boston Globe columnist Dan Shaughnessy, he sounded like a loon. "As a player and coach in the league, I've been on a lot of road trips and around a lot of guys that are young, fit, well-compensated, have celebrity status, and when they go on the road they play hard and they party hard. And a lot of their attention is on women, and I certainly don't mean that in a bad way," Milbury said. "Now I get it, everybody else has other ways to party, but that's my experience and I stand by it. It's biology, for (goodness) sake. So sometimes their lust for companionship was a distraction. So I didn't think there was anything wrong with the comment, but apparently it was to other people. And I got dismissed from my job. Excuse me, but I'm not going to be canceled. I refuse to be canceled. The only thing that's going to cancel me is the grim reaper, and I can see him in the distance, but not yet." Enjoy the cave, Mike. Not even any woman there to distract you.
MBC — America isn't the only country that dabbles in cultural and racial stereotypes. The South Korean network apologized for posting offensive images during its coverage of the Opening Ceremony. When the Italian team marched into the stadium, a piece of pizza appeared. When Norway entered, a slice of salmon emerged. Team Romania was greeted with a picture of Count Dracula. How would MBC like it if I mentioned my lingering stereotype of Seoul — a strong kimchi odor that stuck to my clothes? Never thought kimchi would command a sixth "They Don't Get It" mention.
Jourdan Rodrigue, The Athletic — We all have bad days, but how did her editors allow this to appear as her news-story lead about the torn Achilles tendon of Rams running back Cam Akers: "I'm not even going to sugarcoat it — this sucks." What, does the site's beat writer work for the Rams? Is she a paid member of the p.r. department? Is she taking her cues from Benoit? I've never seen a breaking news story start with the word "I'm." Nor have I seen a breaking news story use the word "sucks." Sucks for who, McVay and owner Stan Kroenke? It shouldn't suck for Rodrigue, who becomes our seventh entry in "They Don't Get It."
Stacy Rost Isn't Toning Herself Down
"There's always going to be random losers that text in things that are meant to hurt you because they have issues and insecurities."
I don't know many people who strive to be unaccepted. Most of us want to be welcomed and valued. It can be tempting to become a different version of yourself when facing criticism. But the only acceptance that truly feels good is being embraced for who you actually are. It's something that Seattle sports radio host Stacy Rost knows all too well. That's why she isn't trying to repackage herself in order to fit into a box that others want; Stacy is here to be herself.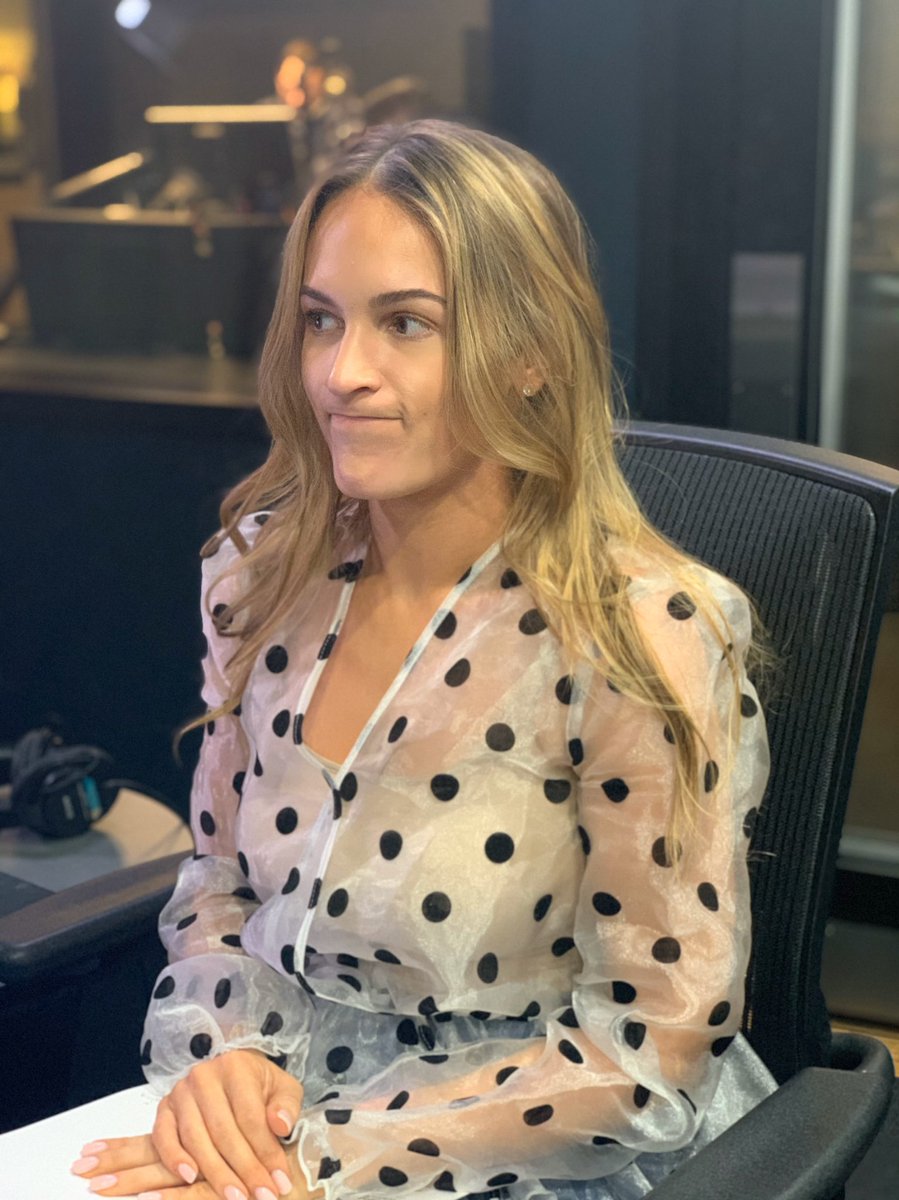 One of the biggest challenges Stacy faces is maintaining unwavering confidence in spite of negativity. Criticism is the archenemy of confidence. It's like Giannis Antetokounmpo stepping to the free throw line as the opposing crowd collectively chants in an effort to throw him off. It isn't easy to stay mentally focused, but it's necessary. Stacy knows that in order to be at her best, she has to be carefree. She can't be thrown off by trolls; dance as if no one is watching so to speak.
Stacy is very insightful. In our conversation the SeaTac, Washington native pinpoints an area in which many men in sports radio need to grow. It's eye-opening to hear her description of how harmful a lack of interaction can be. Stacy also touches on how her nerves developed over time, and how her biggest strength and biggest weakness are tied together. (Oh, and props to her for being so patient with me. I'm much better at joining Zoom meetings than I am at starting them.) Enjoy.
Brian Noe: What teams did you grow up rooting for?

Stacy Rost: Being local, obviously the Seahawks. This is going to sound horrible being in sports radio; I wasn't the biggest sports fan. I liked football, but it was never really explained to me. The extent to which it was explained to me was like "root for the blue guys". Just basic, basic sports fandom, like obviously football being something that I think even casual sports fans are a fan of first. So that was me.

BN: How much catching up did you have to do to get to the level you're at now in knowing the sport?

SR: Oh, a lot. A lot. I think it's a somewhat non-traditional path, but I don't think one that puts you at too much of a disadvantage. When I was about 17 or 18, I really got into sports, particularly college football and pro football but later obviously other sports as a way to kind of adjust to college. I would literally just sit and watch games and Google how many downs are in a football game? What's offsides? What are all the teams? What are all of the positions on an offensive line? I would spend hours and hours and hours a week doing stuff like this. I think that even though sometimes I get a little self-conscious knowing that I was late to sports, for the last 10+ years I feel like I've thrown myself into feverishly learning everything I can about it.
BN: It's funny because you might know more. Someone that grew up understanding the basics might not have researched the intricacies the way you have.

SR: I'm sure this is a feeling familiar especially with many women; it's a little bit of an imposter syndrome where I never assume that I know anything. Sometimes that's a hindrance because it hinders sometimes where confidence would be a great tool to have. Other times though it lets you kind of double check every single thing. Do I really know this rule, or do I want to make sure I look this rule up? I think it just makes you more prepared and more aware of how everything is because you never, ever, ever assume that you know.
BN: What are the expectations in Seattle in terms of a female host knowing her stuff? How does the market treat someone like you as far as that goes?

SR: I've never been a host in another city but I don't think I would have become a host in another city, which probably answers that question. I think like in Boston I never would've been given a shot on radio. Whether it's my tone or whether it's being inexperienced, I think Seattle is a little more tolerant.
That said it's still, like many other sports radio markets, not a very diverse market. If we're diving into a bigger conversation about this, you're going to get trolls in every single market no matter what. There's always going to be random losers that text in things that are meant to hurt you because they have issues and insecurities.
When I first started that really hurt me because it's socially weird. That is not a social norm. At no point in our lives are we told like, hey it's okay to go up to this stranger and say something horrible. That's socially deviant behavior. So you never know how to respond, but I've slowly started learning how to ignore that. The harder stuff is people — and when I say people I mean mostly men — who really do mean well, but who sometimes still struggle to include female counterparts whether it be in conversations or sharing work. You still struggle to assimilate completely. That's what gets in your head a little bit more; when normal people that you think of as being normal people don't always I guess, this sounds horrible, but make you feel validated.

BN: What would be an example of something that a quote-unquote normal person might say that you dislike?

SR: [Laughs] Sometimes it's what they don't say. It could be something like being at a training camp for a couple of years and you notice that you are never involved in football conversations. Or it could be something where you notice that male peers, meaning guys with different outlets, they never ask you questions or they never have conversations about sports with you. In a certain way that's fine because they talk to each other about like concerts they went to. [Laughs] I do think I noticed particularly early in my career that in my opinion in trying to be really welcoming, sometimes people don't know how to interact with someone they might think is different, so they just don't. That can be accidentally harmful and alienating.
BN: It's interesting to me because I'm just thinking of companies that have training where it's like don't do this, and don't say that, right? But you're talking about the opposite; do this, make someone feel included. It's funny that you can follow a company's training yet still make someone feel weird if you don't interact with them.
SR: And that's the stuff that hurts you more, particularly when you're first starting out because you think is it me? Is there something with me why I'm left out? And it keeps you from growing.
I remember one person, his name is Steve Cohen, he's with The Athletic now. He was such a huge mentor and a great friend when I first started because we had a mutual friend in common. I specifically remember there was a player that had come in for the Seahawks who had a heated moment in a training camp. Steve was told by someone else, oh yeah I talked to this guy's OC and he would do this all the time in college, or something like that, just little nuggets of information. You miss out on so many of those when people don't talk to you and when you don't form those relationships. Again, I think that in my experience there has been a good faith effort by many of the men in my market to be welcoming. But I think as a whole because sports media isn't exceptionally diverse particularly in radio, there's still some learning to be done.
BN: Did you have more nerves when first were on the air, or when you got the lead hosting opportunity and a much bigger stage?

SR: I was never nervous when I started, ever. I don't know what it was; I didn't think twice about it. I don't remember feeling nervous when I started doing radio at all. I became more nervous as a result of feeling less confident because I started seeing so much negative feedback. If we're being open, the last year and a half of being more forward-facing as a lead host as opposed to starting out as a third chair, I think that is when for the first time in radio at all I started wondering do I sound stupid? Am I saying the right thing? Does this sound bad?
I was doublethinking every show because you're dealing with people reacting to you negatively for the first time. In my personal experience, the feedback I was getting was so negative. You struggle internally with thinking I want to be able to get back to when I felt I was naturally good at it, but now I don't feel like I can naturally be myself because people just don't like it.
That's a very vulnerable statement. But again I never thought twice when I started. It was only later that I started to think wait, do people like me? It was certainly the first time that I was questioning hang on, am I an unlikable person? [Laughs] I didn't realize this was my brand. Am I like a villain? I never thought about that before.

BN: What helped you get out of your own head so you could stay focused on what you need to do?

SR: When I initially started specifically on air, we had a lot of women behind the scenes here. A lot of them had either been in radio for a while or had been hosts for a while. It was easy to talk to them and have them be like hey, I dealt with this too, let's go get a coffee and get over it. It was a very healthy support system at work. There were men that I worked with too who were also incredibly supportive. So that's the first part is just a really good support system.
I think the second one is Jake Heaps and Curtis Rogers, my co-host and producer. We're all friends outside of this; it's a familial kind of feeling. They joke around, gang up, make fun of me sometimes. We all tease each other, but other times they give you that tough love of don't care about this person, that doesn't matter. They know me well enough to tell when a comment on a text line or a tweet into our show has bothered me. They know well enough to nip it in the bud and be like hey let's get excited about this next segment. Forget that guy, we've got 30 minutes left in the show, let's really go all-in.
The three of us are able to very quickly pick up on how each other is feeling in the moment. When you have a show to do and someone hurts your feelings, yeah I might feel sad after the show, but you can't just go through the rest of the show feeling down. That in a weird way has also helped train myself to get over that quickly.

BN: What is it that you love about what you do? 
SR: Oh my God, everything. I love having fun every day. I feel like when I started going on air it was the very, very first time in my life when I thought, oh my God, I love what I'm doing. I feel like I found — not what I'm supposed to do, that sounds horribly narcissistic — but I found something that I love doing that encapsulated so much of how I love interacting with people. I love asking questions and laughing and having fun and telling stories and getting mad and getting fired up. You can do so much of that every single day. And you get paid to do it; that's amazing.
I love watching sports for a living. I'm sure you love that.
On Sundays you'll never catch me complaining ever in my life about overtime for a game. The fact that we get paid to sit and watch a football game is unbelievable. I love that it is literally our job to leave a game and think what did I love? What did I hate? How did they get better? Now I get to think about this for hours and not feel like I'm dwelling. We're paid to think about this game. Everything — the analysis, the conversation; I love almost everything about it.

BN: Who are some of the female broadcasters or broadcasters in general that you look up to?

SR: I used to love watching The Dan Patrick Show in the morning. I love his interview style, how casual he sounds. What's funny is I don't sound anything like him or have the same style at all. Personally I feel I'm horrible at interviews and so I still watch a lot of his.
Same with Rich Eisen, who has a different style, but I feel both are just wonderful interviewers. That is something I do love about our job; the opportunity to talk to people. I love the two of them. I find myself loving more analysts.
I'm sure any woman that you interview would say Mina Kimes. Women like Doris Burke and Maria Taylor, Jemele Hill, who has also written wonderful stuff. She's so clear about her opinions in a way that I still struggle to be. She's someone I also love following. There are so many.
I loved Katie Nolan with whatever outlet she was with even back when she was just first starting with YouTube videos to now. She has a podcast I just listened to, which was just this candid, free-thought monologue about mental health struggles she had. I thought oh my God, I've never heard anything this candid in my life. Wow, that's such a cool way to do a podcast. I'm sure it wasn't something she intended.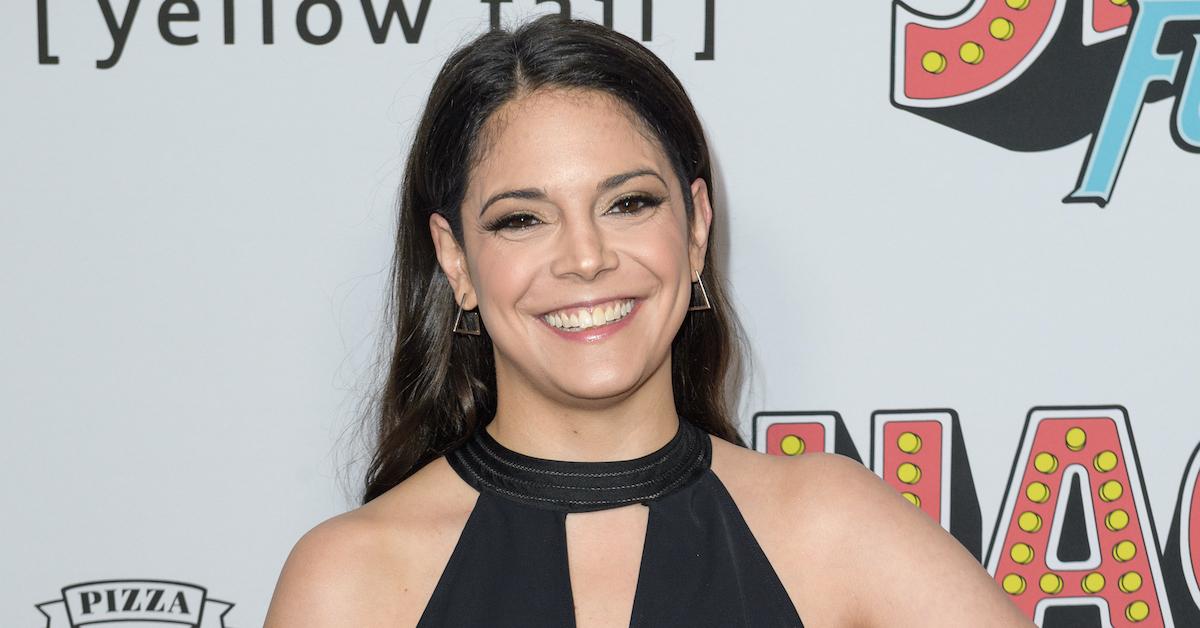 I think there are so many great examples of women and men, but especially women, pushing the boundaries of what sports radio and sports coverage sounds like in a way that I love.

BN: When you mentioned Dan Patrick's style it got me thinking of this; what style works in Seattle and what style doesn't play there?

SR: Oh man, that's a great question. I'm still figuring it out myself. My own experience with figuring out what works and doesn't is also going to be gender. There might be a facetious tone that works with some men that sometimes isn't going to work with me because people think I'm being serious. That's part of a problem.
I do think a facetious tone, being sarcastic, being analytical can work well here. I think there are really smart fan bases that really embrace that. I think that being hot take experts can be trickier. It depends what your hot take is going to be. I think the sports media culture is just a little different so that sometimes doesn't land in the way it might in a place like Boston or New York. I think that's to be expected. If you were to think to yourself what would work in New York that wouldn't in Seattle, maybe some abrasiveness. That would probably be something.

BN: What would you say right now is your biggest strength as a host and your biggest weakness?

SR: I would say they're tied together. My biggest weakness is sometimes just not being confident, which is the most important thing you need as a radio host. Talk about an Achilles heel. The most important thing you can do as a radio host is be confident and think your opinion matters and people should hear it. It's this weird kind of thing that might not always play in real life if you were with your friends, and it makes for a fantastic radio host.
Someone who's confident, thinks he or she has something to say, and everyone needs to hear it right away. But that's the stuff that draws people to you. It's like a magnet. I think that when I'm at my best, I have it. When I'm at my best it's not trying to be someone else or trying to tone myself down to try to preemptively combat stereotypes I think people have of me. For instance, if I want to make a joke about a reality TV show, when I first started I just would've done it. I would've said forget that, I'm going to make this joke, it's funny. Or I would've been more facetious or more carefree. That's when I'm at my best. I'm not trying to sound more palatable to someone who doesn't think women should be completely themselves in sports radio. That's really a universal skill that makes everyone at their best.
The biggest weakness is sometimes not having that, and biggest strength is I think when I have it — and I sound narcissistic saying it — I think when I'm confident, I'm great. I feel like I'm exactly where I should be.
BN: What do you see in the future for yourself? Is there any specific goal that you would like to accomplish?

SR: I don't know. I'd love to veer into podcasts said everyone ever in radio. Whether it's my own interview style or content that I personally like that isn't always suited to purely sports radio, I think there are some types I'd love to be able to explore. I think trying newer audio mediums, podcasting, things like that; I'd love to continue to explore that and branch off into that. As far as where it goes after that, I don't know. I just hope that my love for what I do is able to translate to just give me opportunities, to keep finding new things.

BN: How about if you were in another market? Have you basically been in the same area throughout your life?

SR: I have. Yeah, if I was in another market, oh man, I'm not convinced again like I said I'd be given a shot in another market.

BN: Why not, right? You're personable and you know your stuff. Why wouldn't it work in another market?


SR: Seattle's funny, man. I think I would be challenged to be a little more forward in other markets. I think it would put me in a spot. To be frank, that would probably be good for me to practice being like, hey do you want this coach fired or not? That's not quite the conversation we're having here. But yeah, I love what I do and I know that radio in so many ways whether it's through podcasts, digital, whether it's video properties, whatever it is will continue to evolve. So I want to explore all of those things and all of those opportunities.
What To Remember During a Job Search
"Once you get over the trauma of losing your job, an even more frustrating and time-consuming process awaits."
As I perused through the trades over the last week, I was disheartened to see that there were several people in our industry have suddenly found themselves out of work.  
As someone who has spent time on the beach, I wanted to share some experiences that I went through and what I learned along the way.  In the past, I penned a piece with advice for those that have been fired.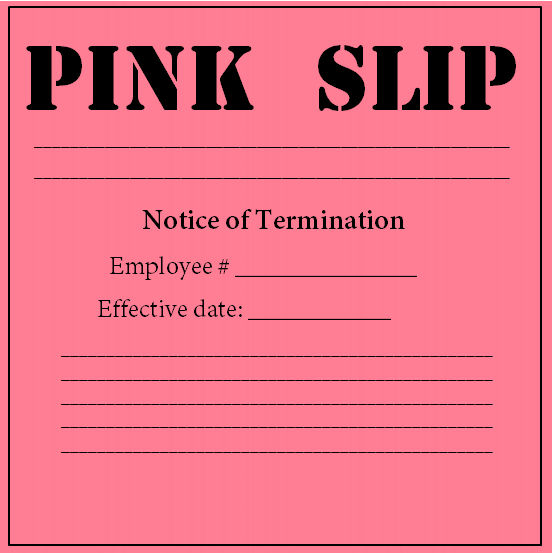 What I wanted to focus on this week, was the next step, the actual job search process. Once you get over the trauma of losing your job, an even more frustrating and time-consuming process awaits. If you're in that stage, here are some things to keep in mind as you go through that journey.
DON'T TAKE IT PERSONAL
When I was on the beach for 7 months, I interviewed for eight different jobs in eight different cities. I made it to the finalist stage EACH time. I knew that I was qualified for all these positions. In some cases, I was overqualified. All I ended up with were eight different rejections. Repeatedly I kept asking myself the same questions.
"How the HELL did they not hire me?"
"They hired THAT person??? WTF????"
People make hires for a variety of reasons and often it isn't because you weren't good enough for the job.
Here's another thing- sometimes, they make the WRONG hire.  Don't take rejection personally.  
MEND FENCES
Nobody is perfect. Odds are, somewhere along your career path, you pissed off somebody.  Maybe it was your fault.  Maybe it wasn't.  None of that matters. All it takes is one person to say something bad about you and it can cause irreparable damage to your future job prospects.  Trust me, I KNOW that to be true. 
Whatever the case, swallow your pride.  Seek out the people you had tense moments with and try to make peace.  Even if they aren't receptive, it will speak volumes about your character to have at least made the effort.  
KEEP NETWORKING
Whenever I meet someone who is looking for a job, I try an introduce them to as many people as possible. Like any industry, broadcast media is really about WHO you know. Do you have a friend who knows a friend who is a PD or a GM? Work those relationships. Even a ten-minute conversation on the phone can be worth ten times its weight in gold in terms of your prospects.
NEVER STOP WORKING
The great thing about our business is that you ALWAYS can continue to do a show.  Creating podcasts have become all but turnkey.  Platforms like YouTube and Twitch have given anyone with a camera and a microphone the ability to broadcast whenever and wherever they want.  Take advantage of this.  Do YOUR show.  Don't think about how many people are listening.  You'll stay sharp at your craft and provide potential employers something to listen to.  
BELIEVE IT OR NOT, THE RIGHT JOB WILL COME ALONG
There are moments when, as much as I was told thus, I didn't believe it.  However, every talented job seeker has always ended up on the right side of the employment line.  One way or another, the right job will come along. 
Less than a year ago, I was sitting in my house, unemployed and wondering what I was going to do with the rest of my life.  This past weekend, I was in the visiting radio booth at American Family Field, producing the White Sox Radio broadcast of their road series with the Brewers. 
A year ago, I never thought I'd be in this position, but it happened.  It will for you, too.