Don't Let Your Client Be An Example Of Bad Advertising
"Creativity is such a huge part of the sports radio sell and that should extend to the spots we air for our clients."
Recently, I was driving down a highway when I saw one of the worst billboards in the history of billboards. It was for a fitness company and it had several pictures, three different offers, words of all different sizes, and then, in the upper right-hand section, it didn't have the name of the business, but the initials of the business.
After seeing it once, I ended up seeing it a couple more times on my way to a soccer game. On the way back, I tried to play a game with myself and see how much of this billboard I could truly see in one passing, if I stared at it the entire time (not remotely safe, of course). In the end, I never could quite catch all of the offers. I asked several other people if they saw the billboards and two people said they did, neither one of which could correctly identify the company that was being advertised. One thought it was for a labor union and another thought it was for a nutrition store.
Nothing I can't stand more than bad advertising.  
There's an auto dealership in the Midwest who has the worst television commercials in America, but they aren't the kind where they're supposed to be bad.  We've all heard some things over the years that are so bad, they're good.  This is bad that is really, really bad. And not only is the creative horrific, the commercials are mostly inaudible.  They sound like they're recorded off the microphone of a really bad video camera from 1996.  And they run on TV all the time.
What a waste of money.
I share these advertisers with you to follow up a point I've made many times in this space, which is the importance of creative and being a full marketing consultant to your clients. Do not ever let your clients be an example of bad advertising.
Think of the best commercials you can remember and emulate those someway, somehow.  Perhaps it's the creativity of GEICO, the storytelling of Anheuser-Busch, the unforgettable jingles beat in your head from McDonald's, or the Hardee's commercials with the dripping burgers (you know the ones).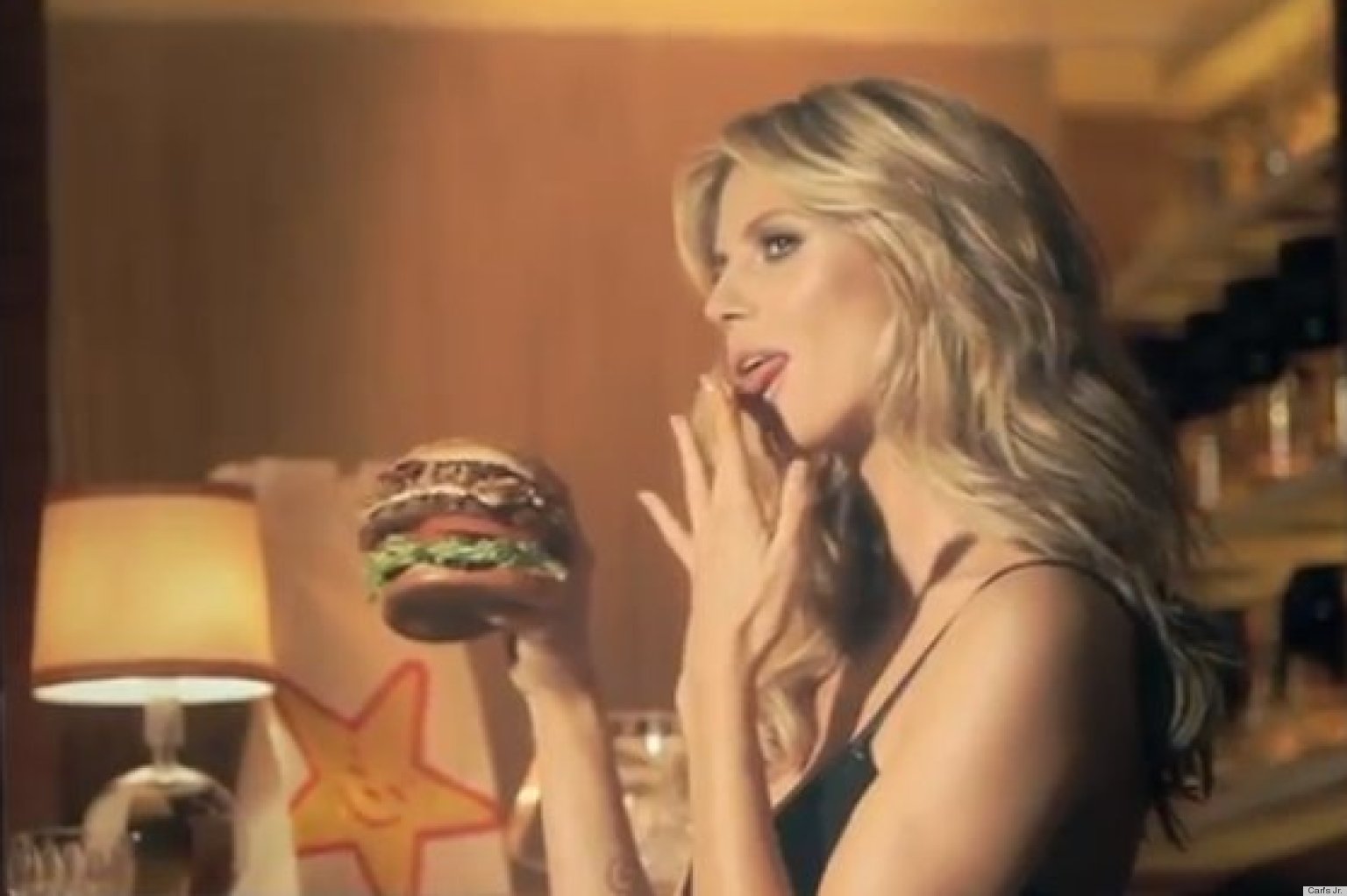 What about those types of commercials makes them memorable?  First off, the repetition.  Our local direct customers will tell us they don't have McDonald's budget, but regardless, it underscores the principle of frequency of message.  Secondly, they bring out an emotion.  They might make you laugh, make you a little sad, make you excited enough to sing or however it is those Hardee's commercials are supposed to make you feel, but something triggers.
Running an ad for your client's new sports bar that says they have "the best burgers, the best-looking wait staff, the baddest happy hour specials and the coldest beer in town," kills any chance of that advertiser succeeding with their marketing.  Make a listener feel like that juicy, mouth-watering, cheesy burger on that made from scratch, warm bun is going to be the best thing they ever put in their mouth, and they're on their way to see your client.
Creativity is such a huge part of the sports radio sell and that should extend to the spots we air for our clients.  Radio advertising is mostly about the formula of what your message is, multiplied by how many times your message airs.  The rest is all in the creativity.  It's kind of like the saying, 'give a man a fish, you feed him for a day, teach a man to fish, and you feed him for a lifetime.' For us, it's more like 'sell a schedule to a client, you might keep them for a bit, help a client create a memorable, creative ad campaign, and you keep them forever!'
Dave Greene is a former sales columnist for BSM. He works as a General Sales Manager for Audacy St. Louis. He can be reached by email at DGreene@Audacy.com or find him on Twitter @DaveGreene34.
Media Noise – What Is Realistic For FOX at the World Cup?
Podcast: Play in new window | Download
Subscribe: RSS
Demetri Ravanos is the Assistant Content Director for Barrett Sports Media. He hosts the Chewing Clock and Media Noise podcasts. He occasionally fills in on stations across the Carolinas. Previous stops include WAVH and WZEW in Mobile, AL, WBPT in Birmingham, AL and WBBB, WPTK and WDNC in Raleigh, NC. You can find him on Twitter @DemetriRavanos and reach him by email at DemetriTheGreek@gmail.com.
Mina Kimes, Bruce Gilbert, Mitch Rosen, and Stacey Kauffman Join the 2023 BSM Summit
"By the time we get to March, we should have somewhere between 40-60 participants involved in the conference."
The 2023 BSM Summit is returning to Los Angeles on March 21-22, 2023, live from the Founders Club at the Galen Center at the campus of the University of Southern California. Information on tickets and hotel rooms can be found at BSMSummit.com.
We've previously announced sixteen participants for our upcoming show, and I'm excited today to confirm the additions of four more more smart, successful professionals to be part of the event. Before I do that, I'd like to thank The Volume for signing on as our Badge sponsor, the Motor Racing Network for securing the gift bag sponsorship, and Bonneville International for coming on board as a Session sponsor. We do have some opportunities available but things are moving fast this year, so if you're interested in being involved, email Stephanie Eads at Sales@BarrettSportsMedia.com.
Now let's talk about a few of the speaker additions for the show.
First, I am thrilled to welcome ESPN's Mina Kimes to the Summit for her first appearance. Mina and I had the pleasure recently of connecting on a podcast (go listen to it) and I've been a fan of her work for years. Her intellect, wit, football acumen, and likeability have served her well on television, podcasts, and in print. She's excelled as an analyst on NFL Live and Rams preseason football games, as a former host of the ESPN Daily podcast, and her appearances on Around The Horn and previously on Highly Questionable and the Dan Le Batard Show were always entertaining. I'm looking forward to having Mina join FS1's Joy Taylor and ESPN LA 710 PD Amanda Brown for an insightful conversation about the industry.
Next is another newcomer. I'm looking forward to having Audacy San Francisco and Sacramento Regional Vice President Stacey Kauffman in the building for our 2023 show. In addition to overseeing a number of music brands, Stacey also oversees a dominant news/talk outlet, and two sports radio brands. Among them are my former station 95.7 The Game in San Francisco, and ESPN 1320 in Sacramento. I'm looking forward to having her participate in our GM panel with Good Karma's Sam Pines, iHeart's Don Martin, and led by Bonneville's Executive Vice President Scott Sutherland.
From there, it's time to welcome back two of the sharpest sports radio minds in the business. Bruce Gilbert is the SVP of Sports for Westwood One and Cumulus Media. He's seen and done it all on the local and national level and anytime he's in the room to share his programming knowledge with attendees, everyone leaves the room smarter. I'm anticipating another great conversation on the state of sports radio, which FOX Sports Radio VP of programming Scott Shapiro will be a part of.
Another student of the game and one of the top programmers in the format today is 670 The Score in Chicago PD, Mitch Rosen. The former Mark Chernoff Award recipient and recently appointed VP of the BetQL Network juggles managing a top 3 market sports brand while being charged with moving an emerging sports betting network forward. Count on Mr. Rosen to offer his insights and opinions during another of our branding and programming discussions.
By the time we get to March, we should have somewhere between 40-60 participants involved in the conference. My focus now is on finalizing our business and digital sessions, research, tech and sports betting panels, securing our locations and sponsorships for the After Party and Kickoff Party, plus working out the details for a few high-profile executive appearances and a couple of surprises.
For those looking to attend and save a few dollars on tickets, we'll be holding a special Black Friday Sale this Friday November 25th. Just log on to BSMSummit.com that day to save $50 on individual tickets. In addition, thanks to the generosity of voice talent extraordinaire Steve Kamer, we'll be giving away 10 tickets leading up to the conference. Stay tuned for details on the giveaway in the months ahead.
Still to come is an announcement about our special ticket rate for college students looking to attend the show and learn. We also do an annual contest for college kids to attend the event for free which I'm hoping to have ready in the next few weeks. It's also likely we'll give away a few tickets to industry professionals leading up to Christmas, so keep an eye out.
If you work in the sports media industry and value making connections, celebrating those who create an impact, and learning about the business from folks who have experienced success, failure, and everything in between, the Summit is worth your time. I'm excited to have Mina, Bruce, Mitch and Stacey join us for the show, and look forward to spending a few days with the industry's best and brightest this March! Hope to see you there.
Jason Barrett is the owner and operator of Barrett Sports Media. Prior to launching BSM he served as a sports radio programmer, launching brands such as 95.7 The Game in San Francisco and 101 ESPN in St. Louis. He has also produced national shows for ESPN Radio including GameNight and the Dan Patrick Show. You can find him on Twitter @SportsRadioPD or reach him by email at JBarrett@sportsradiopd.com.
Doug Karsch is Ready to Call First Michigan/Ohio State Game
"The magnitude of the position is intimidating, but when we actually got on the air to do it, it just felt like Jon and I doing a show where there wasn't a script."
On Saturday, the Michigan Wolverines and Ohio State Buckeyes will square off in their 117th matchup in history – and the stakes are arguably higher than ever before. Both teams enter the game 11-0 for the first time since 2006, and the winner of the game will clinch a spot in the Big Ten Championship Game and likely the NCAA College Football Playoff, and Doug Karsch will be there for all the action.
Now in his first season as the team's play-by-play announcer, Karsch will be given an opportunity to call a high stakes matchup on Saturday for a team he followed from his early days as a sports fan in Ann Arbor.
"Michigan vs. Ohio State just was built up to this mythical sort of proportion," recalled Karsch. "As a kid it just really sucked me in and really became such a big part of growing up."
Karsch and his family lived two-and-a-half blocks away from Michigan Stadium and frequently attended the team's home games. When they could not make the game, they would listen to play-by-play announcer Bob Ufer call the games, known for his iconic style and panache he brought to each broadcast.
Although he grew up a fan of the University of Michigan's football team, Karsch attended college at rival Michigan State University where he earned his degree in communications. Throughout his time in college, he utilized the resources on campus and in the Detroit metropolitan area to effectively build a career for himself in sports media. Karsch was focused on discovering and maximizing opportunities off campus as much as possible, hence why he interned at three different places while in school.
"I listened to a talk show on AM 1050 WTKA out of Ann Arbor and I called the show on occasion," Karsch said. "One day I just called and said, 'Hey, do you have any internships?,' and they said, 'Yes.' I kind of hung around that radio station until they actually had an emergency and I got to fill in as a host."
Karsch strongly believes in internships as a way to gain a footing into the industry, and coordinated the 97.1 The Ticket internship program when it was still in operation. By standing out as an intern, young professionals are able to assimilate into the industry and make valuable connections that will help position them well in the future.
"To me, it's kind of a way to sneak in but the problem is you can never know when the job is going to open up and the timing has to be right," Karsch said. "We have really good interns that didn't get hired and really good interns that did…. Find the place you want to work [and] see if you can volunteer for school credit or otherwise."
Aside from working in radio, Karsch interned at two television stations – WEYI in Clio, Mich. and WJRT ABC12 in Flint, Mich. – places where Karsch refined his craft and learned from experienced mentors, including former WJRT sports director Ed Phelps. Upon his graduation from the university in 1992, he continued working professionally with WEYI-TV and two years later, began expanding his on-air presence as the sports director at the station now branded as Sports Talk 1050 WTKA.
"I can't emphasize enough how internships give you great experience," Karsch said. "I tell people all the time that are looking to break into the business to do as many internships as you can. My experience was the smaller the station, the more they need you to do and the more practical experience you get and the more [likely] that they will hire you."
It was at WTKA where Karsch first had the opportunity to cover Michigan Wolverines football, including when the team won the national championship in 1997.
"Getting to cover the 1997 national championship team was a blast," Karsch recalled. "I actually had a phone line installed right outside of the Michigan locker room and was on the air live interviewing people as they came in and out following that national championship season."
Karsch was working at the station in the early days of the internet; that is, before it was a steady, reliable medium by which to conduct research and gather information. As a result, his preparation for a radio show involved reading several different newspapers and other articles about certain subjects in order to be ready for any question a caller might ask him on the air.
"In radio, it was more about what you knew than anything, and I kind of liked that," Karsch said. "I liked that you had to do your homework and you had to be prepared for anything."
While he was at a Michigan Wolverines basketball game, Karsch remembers being approached by someone who told him of the impending launch of Team 1270, a new AM sports station in Detroit. Before officially taking the air, the station had secured the broadcast rights to both the Detroit Tigers and Detroit Red Wings and was considering a significant expansion in its sports coverage.
"I loved college sports more than any of the pro sports at the time, yet there was pretty good money I couldn't say no to," Karsch said. "They basically said, 'We just want you to do you. Do whatever show you're doing in Ann Arbor; do it in Detroit,' and that's what I did."
Shortly thereafter, Karsch was paired with Scott "The Gator" Anderson on Karsch and Anderson, a program airing middays from 10:00 AM-2:00 PM. As the show approaches 20 years on the air, experiencing sustained success and longevity has come with having a keen awareness of the sports landscape in "The Motor City," and the blend between college and professional teams.
"I think it's an underrated sports market," Karsch said of Detroit. "I think the people care about all four pro teams and we have two major universities that the fanbases love in Michigan and Michigan State."
Regarding topic selection, a preponderance of listeners tune in for football talk, something that former 94WIP program director and sports radio consultant Tom Bigby told staff during a visit to Detroit. He suggested the station move to an open line format where more of the programming is based on callers than guests, and once the move was made, the impetus for callers to express themselves came at virtually any mention of Detroit Lions football.
After all, the listeners are, in essence, customers, and as the enduring 20th century business adage goes: "The customer is always right."
"When we bring up the Lions, the phones explode," Karsch expressed. "It has kind of always been the case since we went to the format. College football does get traction [and] Tigers baseball does get a lot of traction when they're playing. Mostly we just listen to the audience, watch the feedback that comes in with texts and tweets and follow those leads more than anything else."
The interactions between Karsch and Anderson are entertaining parts of the show that keep listeners tuning in, especially during debates. During his consulting visit, Bigby told the staff that it was not their job to win every argument; rather, it was incumbent on them to start them all. In working with Anderson, Karsch is aware of the topics that garner strong opinions and passion on the air, and will try to position his co-host to experience success in those moments.
"He has knowledge and does his homework as well, but there are times where I just need to sit back and let him go – and I'm perfectly fine with it because people love him and he gets rolling," Karsch said of his co-host. "He's definitely the funny personality on the show."
It all attributes back to Karsch's prudence and perception about what makes good sports talk radio. When he was working for a television station as a videographer early in his career, he has a distinct memory of traveling in a news truck and listening to sports talk radio with a sports reporter. Suddenly, the reporter started asking Karsch questions pertaining to how he would handle certain topics or callers on the show, giving him the ability to refine his craft in a completely different setting.
"I think of myself as an air traffic controller whose job it is to keep [the show] from crashing down," Karch said. "It's a tightrope, [and] you could always fall off, but every day you never know where it's going to go; the challenge is always different."
Over the nearly two decades hosting Karsch and Anderson at the station, which is currently branded as 97.1 The Ticket following the move to the FM band in 2007, the Detroit sports area has helped grow superstars and, in return, won several major sports championships.
"I think some markets skew so heavily towards one of the teams, but I do think in Detroit we're fortunate to have interest in sports year round," Karsch said. "There are times here sports stories on a given day just aren't going to carry the day, so we kind of have to branch out and push out what's interesting to the average Detroiter if it's not a sports story."
Karsch has been working directly with Michigan Wolverines radio broadcast for 16 years, initially hosting the pregame tailgate show, halftime show and postgame show. Additionally, he used to host the Wolverines sports magazine show and also contributed to the University of Michigan's athletics department website, giving him additional exposure to the brand.
"There's a familiarity," Karsch said. "Whether we were in the press box or outside the stadium – it varied just [by] being at all the games [and it] got me accustomed to it."
Before being named the new play-by-play announcer for Michigan Wolverines football, Karsch worked as a sideline reporter on the radio broadcasts, enterprising stories and shifting the central focuses of his preparation. Yet there are similarities between both roles, evinced by Dan Miller, play-by-play announcer for the Detroit Lions, who gave Karsch sound advice.
"He told me, 'You're going to walk into the booth with a bucket filled with information, and when the game is over, that bucket is going to be 95% still filled because you just don't have to get everything out; otherwise you're kind of forcing it and it's awkward,'" Karsch said.
"I caught on a couple of occasions this year where I fell into that trap a little bit, but he's right. You have to almost prepare for every player on the field on either team to be the star and then when that guy makes a huge play, you hope to have some relevant information to add to their story in that moment of time."
When Karsch landed the play-by-play job, he was elated and enthusiastic for the start of the college football season. Now as the regular season nears its conclusion, Karsch feels he and color commentator and former offensive tackle Jon Jansen have rekindled their chemistry from when they hosted the pregame tailgate show and called the 2014 Quick Lane Bowl together.
"The magnitude of the position is intimidating, but when we actually got on the air to do it, it just felt like Jon and I doing a show where there wasn't a script," Karsch said. "It was Jon and I just doing our thing where the script was the game playing out in front of us."
Jansen was a captain on the 1997 national championship team and has been able to make connections between being a member of that group and watching this year's football team attempt to achieve similar levels of success. Michigan recently faced the Illinois Fighting Illini and trailed going into the fourth quarter for the first time all season. The matchup was ultimately decided by a field goal set up by a large punt return by Ronnie Bell, drawing similarities to the National Championship Game in 1997.
"Michigan had to come up with a fourth quarter drive, and he's telling stories about that day and how much that was a hurdle [for] the team… to overcome when they didn't have their best day," Karch said. "….He was connecting dots from the eras that I think a lot of people can appreciate."
Preparing for a football broadcast is similar to preparing for a radio show in that the goal is keeping people interested in listening and coming back for more. It all comes down to efficiently articulating information and using vivid imagery to tell stories that give listeners the ability to depict a game without seeing it.
"Doing a game in some ways is easier because a majority of the time is just filled describing what you're seeing in front of you," Karsch explained, "whereas talk radio is four hours of freelance but being ready to react to what the audience wants to talk about. You don't have a whole lot of time doing a game to go back and find something that you missed, so you better be prepared for almost everything."
As he prepares to take the microphone at Ohio Stadium in Columbus, Karsch will aim to have his best broadcast of the season. It comes in a game surrounded by various storylines that will all coalesce at kickoff and could very likely determine the outcome of the 2022 Michigan Wolverines season.
Last week's game against Illinois was Karsch's first genuine opportunity as the voice of the Wolverines to call a fourth quarter finish at a time when "the game takes over." Now he is even more prepared for the adrenaline rush in calling a game filled with profound significance and traditional pomp and circumstance – one that may turn out to rival the previous "Game of the Century."
"The audience needs you to make sure that you're not missing any details," Karsch said. "Everything was ratcheted up – my intensity was ratcheted up – I think Jon's was next level and when it is over you really do exhale. I learned a lot about those moments and then I went back and listened to it [and] I heard a few things I could have done better. I imagine it's going to be 60 minutes of that feeling this Saturday."
Derek Futterman is a features reporter for Barrett Sports Media. In addition, he serves as the production manager for the New York Islanders Radio Network and lead sports producer at NY2C. He has also worked on live game broadcasts for the Long Island Nets and New York Riptide. He previously interned for Paramount within Showtime Networks and wrote for The Long Island Herald. To get in touch, find him on Twitter @derekfutterman.