Remembering John Tautges
"John covered ten Olympics (eight for Westwood One), The Masters more than a dozen times, PGA Championships, U.S. Open golf tournaments and Wimbledon."
John Tautges, best known as the national radio voice of major sporting events on Westwood One, passed away on July 2nd at the age of 63.
He started his career as a TV anchor in South Dakota and later served as the PA announcer for the Detroit Red Wings. He worked for UPI, AP and WTEM in DC before joining Westwood One in 1994. John worked for Westwood One from 1994-2006, then again from 2009-2014. From 2006-2009 he worked as a sports anchor and host for the PGA Tour Channel on SiriusXM.
John covered ten Olympics (eight for Westwood One), The Masters more than a dozen times, PGA Championships, U.S. Open golf tournaments and Wimbledon. Additionally, he served as Westwood One's lead College Football play-by-play announcer from 1994-2006 and 2009-2014 for college football and basketball. John served as the studio host of Westwood One's NCAA Basketball Tournament coverage from 2003-2006 and again from 2009-2013.
Two people who worked closely with John during his career, Mike Eaby and Earl Forcey, give their thoughts on John Tautges' life and career:
Mike Eaby, VP Sports Administration/Coordinating Producer, Westwood One
"I know it sounds like a cliché, but John really was the consummate pro. John had a terrific radio voice, one that was distinctive and soothing to listeners. No matter what was happening around him, John was cool and calm under pressure and his delivery was always spot on. The way he juggled the many bouncing balls always amazed me, he was ridiculously easy to work with. Nobody prepared for a broadcast as much as he did. John was a producer's dream that made all of our jobs a lot easier.
"Personally, I have so many fond memories of travelling around the world with John to various sporting events. John had a great sense of humor, who enjoyed a good laugh and I'm often in situations that remind me of the little inside jokes that we shared. John had a passion for international travel and man did we have some great adventures together. I miss hearing the glee and laughter in his voice as he retold those stories to other colleagues. John was one of the truly good guys in this business."
Earl Forcey, Sports Anchor and Host, 106.7 The Fan/DC, SiriusXM PGA Tour Radio (Previously at Westwood One and WTEM)
"I was stunned to hear the news that John had passed away. John always had that calm, smooth delivery, and that's exactly who he was off-the-air too. He was a "Pro's Pro" and as good a broadcaster as he was, John was an even better person. We were a pretty tight knit group back in the day at Westwood One. I'm sure I speak for those who worked with him over the years in saying we not only lost a great colleague but a good friend as well."
I was lucky enough to have John come work with me in the early days of XM Satellite Radio. As a start up, having experienced sports radio pros like John Tautges and Earl Forcey work for us, gave us instant credibility and a big, national sound. 
John is survived by his wife, Lori and his daughter, Jordan. A graveside service will be held on Friday, July 12th at 1 p.m., at Fairfax Memorial Park, 9900 Braddock Road, Fairfax, VA 22032. Memorial contributions in John's name may be made to James Madison University or to Planned Parenthood.

4 Sins Sports Radio Hosts Should Repent For
"Every Program Director/Content Manager has similar thoughts and philosophies on what makes good content and bad content. However, there are some pet peeves of mine that I just can't let slide."
Now that I'm writing for the sports side of Barrett Media, I've been going back to my roots and doing a lot of listening to sports radio in my spare time.
While there are many great shows on many different platforms, I STILL hear a lot of mistakes being made. What's odd (and also a bit frustrating) is that these are mistakes that I used to rail against when I was running radio stations.
Like a bad penny, they keep turning up.
Every Program Director/Content Manager has similar thoughts and philosophies on what makes good content and bad content. However, there are some pet peeves of mine that I just can't let slide.
I narrowed it down to what I consider to be four mortal sins.
STARTING SLOW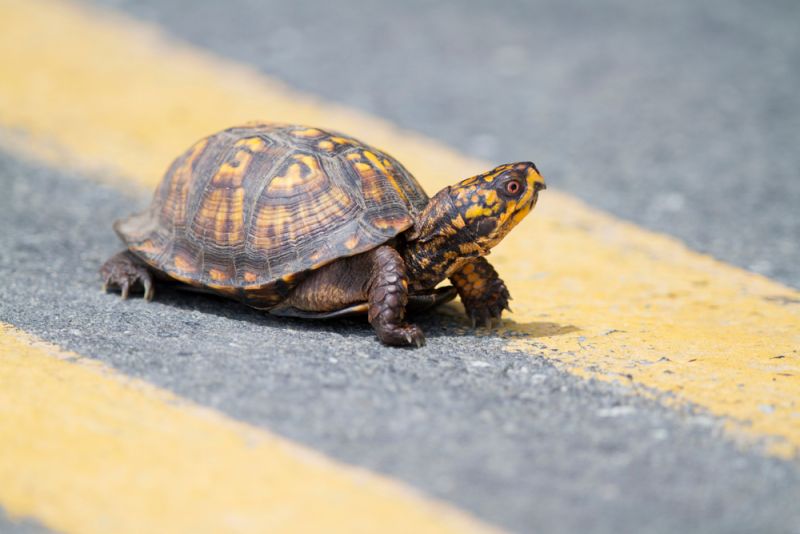 I would always tell my hosts that I wanted them coming out of the gate swinging. Get to the heart of what you want to talk about because people tuning in don't have the patience for you to get warmed-up. If sports radio were football, I always wanted my people running no-huddle.
Recently, I had tuned into a sports-talk show host on Sirius-XM that started his show by introducing himself, his producer, and his engineer. He then asked everyone how their weekend was and spent several minutes laying out all the different things he was going to talk about over the next few hours. Ugh. By the time he got to his first topic, I was so annoyed I didn't even care what the guy had to say.
If you're hosting a show, you have about 10 seconds to make a pitch that can hook a listener into a segment. The best hosts are the ones that hit you with their opinion right away and follow it up by unpacking their rationale one point at a time.
THE LIONS MADE A GREAT MOVE TODAY, AND I'M GOING TO TELL YOU WHY.
AARON RODGERS AND THE PACKERS ARE DONE, AND THIS IS A GOOD THING FOR BOTH SIDES.
MAJOR LEAGUE BASEBALL HAS A MAJOR PROBLEM AND IF THEY DON'T FIX IT, THEY'LL BE DEAD IN 10 YEARS.
These are examples of GREAT ways to open a show or a segment. You lead with an attention-getting statement which buys you time to explain yourself.
Overproduction can also be a real drag on a program.
There was one major market sports talk show I listened to once that opened-up every hour with a montage that (and I timed it) went on for nearly three minutes. It was filled with clips from the previous day's show, sound-bytes from movies, sound effects and bunch of inside jokes that I couldn't understand.
This thing went on longer than the open to Sunday Night Football.
I am sure that the hosts and producers found it amusing…I found it to be a self-indulgent waste of time.
Based on that program (and station's) ratings, I'm not the only person with that opinion.
TAKING TERRIBLE PHONE CALLS
When it comes to callers, I've always believed in quality over quantity. While a GREAT phone call can be a standout moment for a show, a terrible one can send it into the gutter.
Yet, I still hear hosts that will put almost anyone on, and many of them add nothing to the program. People that ramble, talk slow, have a bad connection, etc. are absolute show killers. If they can't be screened out in the producer's booth, get rid of them. That sounds cold-blooded, but this is show business. Disconnecting may upset the caller, but it will likely be a sigh of relief from the thousands of other listeners who couldn't stand what they were hearing.
A good rule of thumb for hosts…if a caller is boring YOU, it's likely boring the listener.
FALLING DOWN A RABBIT HOLE
This is one that REALLY gets to me and I still hear it far too often.
Sports Media A.D.D. is a major, major problem.
Odds are you've heard it. A show starts talking about one thing and then it goes off the rails by talking about something completely uninteresting and irrelevant.
Often, the hosts are guilty of self-sabotage and it makes for terrible radio. Maybe they get distracted by something in the studio. Maybe a co-host, caller or producer tries to change the subject or take the conversation in a different direction. There are countless examples.
I remember once listening to a host who STARTED out by talking about a major move one of the local teams made and somehow segued into asking listeners if a hot dog was a sandwich. How did he get there? He did an aside on how he had a hot dog for lunch that day and sucked the show into a vortex of one of the dumbest questions ever created.
Sports radio is not a Phish concert. No one wants to listen to you jam randomly for hours at a time, making things up as you go along. If you want to live in that kind of world, go do a podcast…where TSL and tune-ins aren't as important.
Every segment is like a trip…you're taking listeners to a destination. Don't pull off the road every time you think you see something interesting.
NOT SELLING THEIR SEGMENTS
A listener's time is valuable currency. If you want it, you need to sell them on reasons to stay. Yet, I still hear a lot of empty teasing from the hosts.
COMING UP, WE'RE TAKING YOUR CALLS ON THE (INSERT TEAM)
WE'LL TALK ABOUT (INSERT NAME OF PLAYER/COACH) RIGHT AFTER THIS
These statements tell me NOTHING. Yet, I still hear them being thrown out there as ways to grab people's attention.
There is an art to teasing and front selling. It's not a science and it really isn't difficult. Hosts need to put themselves in the mindset of having to make a pitch. Just because a host thinks something is good doesn't necessarily mean listeners will have the same opinion.
You're competing for tune-ins with a lot of other media. You need to give to convince them that its in their best interests to stick with you and not channel surf.
Analogies Aren't Colin Cowherd's Exclusive Property
"Your listeners want to be entertained. Relating sports to something that isn't sports is entertaining. Call me crazy, but I bet Colin Cowherd knows that and that is the reason he works analogies into his segments. There is no reason you aren't allowed to follow that lead."
I had a conversation over the weekend with a host in a mid-size market. He was looking for some guidance on how to break out of ex-jock mode and how to be a little more human and relatable to the average bear. The guy doesn't necessarily have his eye on hosting solo, but he wants to be able to do that if the opportunity were to present itself.
This is a guy that played big time college basketball and then had a cup of coffee, a shot of espresso really, in the NBA. We talked about his playing days and how he talks about them on air. We talked about how he sees a game and how he relates to his listeners what did or didn't work when he is talking about his local team.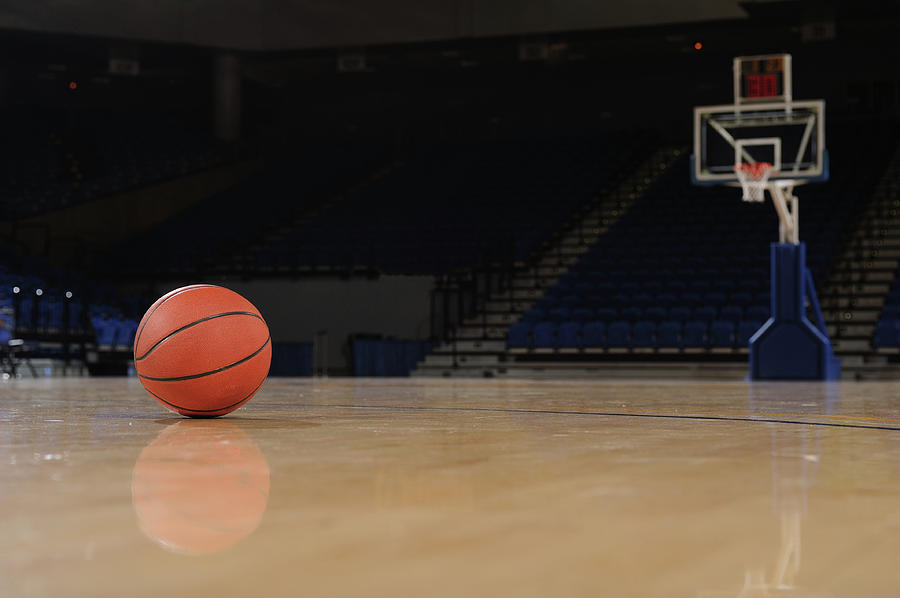 In short, he said that he knows he needs to talk less about Xs and Os and think more about the way a guy who has never watched basketball from a bench can understand the game. He told me that in the team shows he has done, he has tried working in some analogies, but his partner is always critical.
"Every time I try to do that I hear that I am ripping off Colin Cowherd," he told. "Apparently doing that is Colin's thing. I don't f***ing know. When I leave here, the last thing I want to do is listen to someone else's show."
Colin Cowherd is very good at analogies. I have heard him tell GMs that their team's ceiling is being the league's Burger King. I have heard him tell fans that couples' counseling offers all the explanation you need about the Packers and Aaron Rodgers. I have heard him say the Raiders are going to look at Khalil Mack the way he looks at the Apple stock he sold in 1990.
His creativity and his ability to connect dots is unmatched. That cannot be denied. But it doesn't mean that Colin Cowherd is the only one that gets to use analogies in his shows.
This industry has bits and sayings and styles that are clearly associated with a single show or host. The Looks Like Game is property of Dan Le Batard. No other show can do it without being accused of thievery. Phrases like "rack him" and "grab a vine" came from the Jungle. Anyone not named Jim Rome that started using that language would be called a copycat on the spot.
Just finding a good way to relate to your listeners? Figuring out an easy way to get them on board your ship for the journey ahead? How can that belong to any one person?
If another host accuses you of ripping off Cowherd because you also said that you sold Apple stock in 1990 and you felt then the way the Raiders feel about Kahlil Mack now, then okay. That's a fair criticism. If they accuse you of ripping off Colin because you made any analogy at all, that person is a dope.
I happened to be filling in on a station in the Southeast the day after Scott Woodward announced he was leaving Texas A&M to become the athletic director at LSU. At that point, Ed Orgeron had been the head football coach at LSU for one and a half unremarkable years. His being hired in the first place was seen as a disappointment by the fan base, so naturally the question was asked.
With a new AD in place, even with relative success thus far, is Ed Orgeron on the hot seat?
The internet was abuzz with opinions. Most of the nos came from the idea that you aren't going to pay a nearly $9 million buyout for a coach who was 15-6 overall at that point. Most of the yeses mentioned this same fact and came with the caveat of "it is crazy but". To me it seemed simple. Ed Orgeron wasn't Scott Woodward's guy. You don't leave one good job for another without the ability to get your guys where you want them.
On air, I relied on my love of Star Wars and the general public's familiarity with the most basic storyline elements. I said "you don't agree to be the captain of the Death Star if they aren't going to let you fire the big laser".
The PD heard it and texted me when the show was over. He didn't say "I am so embarrassed that I put you on my station and you so blatantly ripped off Colin Cowherd." He said "I totally disagreed with you until you put it that way. Why would you want to be in charge of the Death Star if you didn't get to blow up a planet?".
Your listeners want to be entertained. Relating sports to something that isn't sports is entertaining. Call me crazy, but I bet Colin Cowherd knows that and that is the reason he works analogies into his segments. There is no reason you aren't allowed to follow that lead.
The former basketball player I spoke with over the weekend loves Dr. Dre. I told him that if you went to a break saying that The Lakers were supposed to be The Chronic, but they are turning into The Aftermath, don't you think men in the target demo would want to hear what you have to say? Do you think that is a comparison that would even be in Colin Cowherd's wheelhouse?
If the answer to the first question is yes, it doesn't matter what the answer to the second question is. However, if the answer to the first question is yes and the answer to the second question is no, why would you think twice about using it?
Colin Cowherd is very good at his job. His ability to work analogies into his takes is a big part of the reason why, but they aren't his exclusive property. I don't think he would even try to claim they are. Just because someone is the best at a particular skill or strategy does not mean you cannot use it. You just have to add your authentic spin on that strategy. Analogies already involve thought and imagination. Just work a little bit harder to make sure your listeners hear something only you can come up with and the name Colin Cowherd won't even cross their minds.
Sports, Media And Gambling: Where Is Congress?
Three mega-industries that should be ethically separated have jumped into business bed together, a devil's triangle that should be addressed on Capitol Hill amid the likelihood of scandals and a lack of investigative watchdogs.
My friend covered the Detroit Pistons. He called me in distress one day, asking to borrow money. His gambling habit was so toxic, he said, that he'd broached the topic with Isiah Thomas, the team's star player and a hard-ass not to be messed with. Aghast, I told him to make an appointment with the editor, beg for mercy and seek help for his problem if he wanted to save his writing career. He took my advice and moved on to a college beat.
This is why the scummy intersection of sports, sports media and gambling companies is a bad idea.
The public relations director of the Chicago Bears, Bryan Harlan, was privy to inside information on a daily basis. He was fired after federal investigators found his phone number in a bookmaker's records and concluded he had bet on NFL games, including those involving the Bears. His father, Bob, was president and CEO of the Green Bay Packers at the time, and his brother, Kevin, has been broadcasting NFL and NBA games for years. The feds also linked calls made to a bookie from team-assigned portable phones belonging to Ken Valdiserri, the Bears' vice president of marketing and broadcasting, who claimed never to have called a bookie but that he often allowed — ready? — Bears players and Chicago media people to use his phones.
Said Paul Tagliabue, then the NFL commissioner: "Harlan acknowledged he violated our league policy on gambling. It's the integrity of the game. When we have the kind of competition we have and competition that features integrity, we have to enforce it strictly." The setback didn't stop Harlan from becoming a sports agent — and to this day, according to his agency website, he represents "coaches at all levels of collegiate and professional football, as well as sports broadcasters at major outlets in Chicago and across the country."
This is why the scummy intersection of sports, sports media and gambling companies is a bad idea.
My colleague covered the Denver Broncos. During one of those Super Bowl losses that got ugly early, he began to pound the table where he was working in the main press box. He wasn't doing so because he was a fan of the team. Days later, another Denver sportswriter, Teri Thompson, was busted by police in a bookie's house with cocaine in her purse. Suddenly, it made more sense why her tone had been over-the-top savage in certain game columns.
This is why the scummy intersection of sports, sports media and gambling companies is a bad idea.
My former radio boss, who had moved on to sales at a TV station, asked to borrow $3,000. He didn't say why, but did I have to ask? Reluctantly, I gave him the money and issued a one-month deadline. Many months later, my attorney confronted him at their country club in Chicago's northern suburbs, demanding the money be repaid in increments. Later, I discovered he'd made similar loan requests of another radio host and a producer.
This is why the scummy intersection of sports, sports media and gambling companies is a bad idea.
I could go on. Instead, I choose to look ahead in mortified fear, wondering how many other scandals await — uglier, larger and of a more damaging scope — now that the $300 billion U.S. sports industry has opened the devil's door to a gambling free-for-all. When the Supreme Court authorized states in 2018 to legalize sports wagering, the justices couldn't have envisioned the immediate, untamed threat to the very integrity of which Tagliabue spoke. In one swoop, the NFL, the NBA and other leagues that long had viewed gambling as sinful and corrupt embraced the new financial possibilities, less concerned about game-fixing and inside-information-sharing amid their greedy, insidious money grabs. In the all-time hypocritical stinkbomb, Major League Baseball is all-in on gambling, too, even as Pete Rose remains banned for life. The NFL, which once routinely suspended players for gambling associations, now has a partnership with FanDuel and a stadium and future Super Bowls in Las Vegas.
The leagues have dirtied down, you see, striking deals with casinos and companies that include the omnipresent DraftKings, which has encountered issues with the law. And with furious, slobbering zeal, powerhouse media enterprises such as ESPN, Fox and Turner followed the money and jumped right into bed with their league partners, also inviting the gambling bigwigs onto the mattress for a mass wagering orgy. Next thing you knew, so-called journalists were leaving crumbling mainstream outlets for betting information sites while John Skipper, dumped as ESPN president after a cocaine scandal, was teaming with another deposed Bristol personality, the once-esteemed columnist Dan Le Batard, to form a media company that signed a lucrative sponsorship agreement with DraftKings.
Suddenly, sports is not sports anymore. It's a gambling-centric feast that has reduced the actual result of a game — the sacred competition between athletes who are expected to remain honest and above-board — to a sidebar. The fact the Milwaukee Bucks might beat the Boston Celtics, 113-111, doesn't mean as much anymore as the Celtics covering the point spread, or Jayson Tatum winning the prop bet. The sports industry has allowed this freak-show collaboration to create a tawdry alternate universe that, by and large, reduces a legitimate championship season to background noise.
All of which invites the likelihood of rampant manipulation of games — and an inability to investigate the wrongdoing because many elite reporters work for the very media companies that, directly or indirectly, are attached to the leagues and gambling initiatives. The leagues and odds shops say otherwise, claiming sophisticated monitoring apparatus is in place, but they've yet to explain any security plans in elaborate detail. It reminds me of Big Tobacco. In this case, the objective is to induce bettors — at least 15 million of whom are problem gamblers in America — to spend their money without any warning of consequences. The betting lines are nicotine, and cancer is diagnosed when people lose jobs and families and end up broke. Have the leagues, media and gambling companies at all considered the lives they're putting at risk? Do they care that they're contributing to the demise of society?
Nah. They're too busy bidding up, cashing out and bastardizing the purity of athletic competition. Never mind that there are many more sports observers in America who don't gamble — such as me — than those who do. Every sports visual, from a game broadcast to an ESPN "SportsCenter" update to a stadium advertisement, must include references to gambling. Inevitably, this alliance will lead to sweeping in-house scandals. The more prevalent gambling is, the more likely an athlete, coach or referee will be tempted to fix a game or a prop bet. What prevents a talk-show personality with a gambling-house relationship from devising a scheme, via an active athlete, to throw a point spread? What if the personality's producers get wind and spread the word?
And we might never know it's happening. That's because too many former journalists already are on the payroll at gambling sites or eager to work for them. Ask DraftKings and FanDuel. Ask Barstool Sports. Ask Action Network and Vegas Stats & Information Network. They already view themselves as mainstream media companies, with FanDuel executive Mike Raffensperger telling Front Office Sports that he's seeking to poach content creators from mainstream outlets. "We are looking to evaluate ways to improve our portfolio through pulling people into the fold," he said. "We're actively looking into the marketplace now. It is absolutely part of the strategy if we want to continue to grow the No. 1 sports book in the country."
Meaning, the media people he hires must be gambling experts more than traditional sportswriters, as seen at VSiN and even The Athletic, which ask writers to break down games against spreads while ignoring the basics of who might win or lose a game. Just as Le Batard, while apparently maintaining his editorial freedom on political issues, will relinquish his journalistic values by reading relentless gambling spots during commercial breaks, as required by Skipper's $50 million DraftKings deal. I'm still flummoxed by a recent remark by VSiN chairman Brian Musburger — whose famous sportscasting uncle, Brent, has sold out as a grinning front-man tout holding $100 bills on the company website — that legitimate journalists can be hired by gambling sites to dish inside info about athletes, teams and games to readers. My God, how poisonous could this Bermuda triangle become?
Uncle Brent and South Beach Dan used to investigate sports stories and break news. Now, they're taking gambling fortunes and leaving themselves vulnerable to investigations. Clay Travis once had journalism in his blood, then opted to lean conservative even when his Nashville-based site, Outkick, was covering sports. Fox acquired his anti-woke site last week amid a flurry of media-meets-gambling transactions, with Fox executive chairman Lachlan Murdoch sounding thrilled to have found a brand aligned politically with Fox News. Travis has bigger ideas, writing of the gambling craze, "Over the past several months many companies put in bids to buy Outkick. That's because our business is thriving, particularly our sports gambling business, where we are one of the largest affiliate sites in the country, signing up customers in all ten states where online gambling is legal. Sports gambling is poised to explode in the years ahead and I wanted to make sure whichever partner we picked fit our company's direction."
You could say sports is run by The Mob, a new sort of organized crime.
And if you think that's an overstatement, just wait for the fallout. Congress is busy, but the last time it was asked to clean up a historic moral unraveling in sports — baseball's steroids scandals — the 2005 hearings were successful in embarrassing the likes of Bud Selig, Mark McGwire and Rafael Palmeiro, which led to the Mitchell Report and a cleansing of the game. Given the staggering amounts of money in this triad, the responsibility of sports as a public trust and the potential bilking of gamblers, damn right a committee should prepare another spectacle and grill Roger Goodell and other commissioners, ESPN's Jimmy Pitaro and broadcast executives and whoever represents the gambling companies. Could you imagine Dave Portnoy, the bad-boy face of Barstool, being interrogated on Capitol Hill?
We've already seen a naked conflict-of-interest on display at the NFL Draft. When the San Francisco 49ers played a guessing game with the No. 3 pick, I wondered if a week of indecision would spark a flurry of prop-bet activity. Of course, it did. Trey Lance, once a 15-1 underdog to be drafted third, improved to 3-1 on the morning of the draft and to a -180 favorite as the show began. Most of the action at No. 3 was bet on Mac Jones, and when FanDuel and other sportsbooks say the 49ers' mystery produced the Draft's highest betting numbers … how do we know the NFL, to appease its gambling partner, doesn't encourage a team or two to inject doubt throughout the day and keep the casino cash flowing?
And what planet has Colin Cowherd relocated to? Among the national talk-show hosts now immersed in gambling, he revealed in March that Lance, a friend of Cowherd's 20-year-old daughter, had been hanging out at the family home. That wasn't an issue … until Cowherd contacted 49ers general manager John Lynch and suggested he draft Lance, the details of which were sent by Cowherd's publicist to Pro Football Talk's Mike Florio in an email titled, "Did Colin Cowherd help 49ers draft Trey Lance?"
Spilling the details on his podcast, Cowherd said, "So, long story short, I live in L.A. Trey Lance was working out in L.A. about three weeks ago for the draft. Ran into Trey Lance. Really, really impressed with him as a kid — good size, looks you in the eye, really humble, really thoughtful. And after meeting him, it's funny. I sent a text to a couple of GMs that I thought may have the chance to get him, one of them John Lynch. So I text John, I said `Hey, I just met Trey Lance … I don't know what you're doing with the No. 3 pick, but totally impressed, so humble, what a great kid.' And John's like `Thanks, Colin!'
I don't hear anything. Then after the third pick, I get a couple of fist bumps texted to me by John Lynch. So I know I had no influence, but nonetheless, it made me laugh. John's a great guy and I actually think it's the right pick."
Problem No. 1: Cowherd, now a gambling-influenced host, texted an NFL executive with draft suggestions.
Problem No. 2: The same NFL executive texted fist-bump emojis to a gambling-influenced host after the pick, fully recalling his advice about Lance.
Problem No. 3: Cowherd's team took credit for the pick, as if it was some valiant deed.
As one of the biggest names in sports media, Cowherd should steer clear of such conflicts. But in this emerging Wild Wild West climate, all semblance of independence is lost. Any reliable, self-governed watchdogs out there? ESPN, NBC, Fox, CBS, Turner — LOL, all bedfellows, forget it. Legacy media? The Boston Globe is owned by John Henry, who owns the Red Sox; the Washington Post is owned by Jeff Bezos, who wants to own an NFL franchise; the Los Angeles Times is owned by Patrick Soon-Shiong, a part-owner of the Lakers; the Wall Street Journal is owned by Rupert Murdoch, whose son acquired Outkick; and the New York Times reportedly is examining whether to invest in The Athletic, a struggling sports site that openly promotes a sports gambling component.
With nine of 10 sports media employees worried for their jobs these days, how many will follow the money and bail to gambling sites? How many league insiders, such as Adam Schefter and Jay Glazer, will bolt for bigger money now that the NFL is directly linked to gambling? Beat writers, columnists, editors — will everyone jump to the dark side and focus on over-unders? We're just now emerging from the worst of the pandemic. People are desperate. Anticipate musical-chairs madness.
In that vein, how many more Bryan Harlans are out there, ready to exploit information? How many media professionals will use such information to bet themselves, recalling my Detroit, Chicago and Denver stories? You might ask, what's the big deal about a media person gambling legally? Answer: It will skew his/her coverage of a game and taint objectivity, along with the prospect of becoming addicted. As for executives, Skipper once stood up to Goodell when ESPN broke exposes about concussions and rallied to the side of Colin Kaepernick. Now, they are partners in gambling smut.
More than ever, investigative reporters are needed to keep three mega-industries honest in their new sandbox. Unfortunately, most sleuths work for ESPN or other aforementioned outlets. So when a betting scandal happens, who will dare probe it and risk being railroaded from a job? Jeremy Schaap is too comfortable in his gig to pound on C-suite doors, preferring easier stories on mascots these days.
I am fortunate. I've made a great living as a columnist while battling editors who didn't want me immersed in the Rose scandal in Cincinnati, or didn't want me explaining to a Chicago audience why Michael Jordan's gambling problem left him exposed to extortion. I usually found a way to get necessary columns into print and commentary onto radio airwaves.
Today, you're reading one of the few industry sites that would publish this column. We are covering sports here, not trying to make bushels of money off sports. I used to appear regularly on "Around The Horn," ESPN's banter show. There's a better chance now of ATH debating the color of Pitaro's underwear than discussing the scummy intersection of sports, sports media and gambling companies.
At least I still have my bullhorn, prepared for the oncoming shitstorms. In gambling parlance, I'm the longest of longshots, but I'm also the rarest of rarities. No one can call me a sellout.