101.3 the Game Welcomes Listeners To The Studio
"I'd definitely do it again, for sure," said Farkas. "I would do it again during the All-Star Break and even outside of the All-Star Break."
Summertime radio can be really frustrating. You prep all day, come up with great topics, deliver those topics in an entertaining manner, and then…flop. It feels like there's nobody listening.
During this part of the year, it may take more than just great content to pull the listener in. Sometimes, it requires thinking outside the box and coming up with an idea the station has never tried. With great ideas come great results, and there's no better time than now to take a chance on the air.
During the MLB All-Star Break, nobody may have done a better job of this than Brady Farkas and Arnie Spanier of 101.3 The Game in Burlington, Vermont. While most sports radio stations struggled to keep listeners involved during the slowest time period of the year, Farkas and Spanier had a unique idea that brought the listener to the station like never before.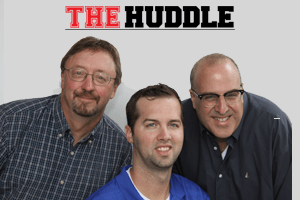 For an entire week, a listener would get to experience what it would be like to be a sports radio host.
"It's been something we've kicked around for a while," said Farkas. "Arnie has worked in a lot of places and he always has zany ideas, doesn't matter what it's about, he always has something creative. He's always been joking around about, hey, let's bring the interns on, or hey, let's bring a listener in. I said, okay, we'll take it a step further and bring one listener in every day."
The Friday before the All-Star Break, Farkas mentioned on the air that listeners were going to have the opportunity to co-host for an hour each during the following week. Seeing as Rich Haskell, one of three voices on the show, was on vacation, it made sense to fill the empty chair with someone else. Interest to be a radio host for a day came in bunches. So much so, that tryouts were held to decide which listeners were talented enough to be on the air with Farkas and Spanier.
"It was funny because I read an article on Barrett Sports Media that said listeners tune out during the All-Star Break," said Farkas. "I played that up and said, 'hey, this article says you guys aren't going to listen next week, so we're going to come up with something that makes you listen and allows you to become a part of the conversation.'"
Farkas and Spanier decided on seven listeners to be on with them during the entire week. Travis in Milton, Andrew in Richmond, Jay in Essex, Harry in St. George, Vince, Rams Fan Ralph and Beth Spanier (Arnie's wife) all had their shot last week to showcase their radio chops. The selection process was easier than normal, seeing as Farkas started a podcast that had already featured many of the listeners on the station. 
"I started a podcast where it was bringing on our listeners to give them a voice," Farkas said. "Our listeners have become a character on the show. We get a lot of texts, calls and social media engagements, so our listeners know who our listeners are. You find out quickly who's good and has the chops for it."
At 4:00 every day, a new listener would take the third chair in studio with Farkas and Spanier. Seeing as seven were picked, two listeners a day were featured on Thursday and Friday. Farkas told each listener that the hour would run largely the same way the show normally runs. At the top of the hour, a Top 4 at 4 would be the feature with the listener getting a chance to sound off on each topic. The second segment, was used as a one-sport topic of the day and then a 'get to know you' segment for the listener.
"Our listeners already know each other, we just wanted to give them each an opportunity to tell us more about themselves," Farkas said.
The last segment was dedicated to the listener and any questions they had to Farkas and Spanier. The logistics of running a radio show, how to book guests, even sports related questions were asked. Anything and everything was open for discussion. For the final segment, it was about the voice of the listener.
The idea was an absolute hit and only bolstered the loyalty each listener already had to the station.
"I think they're definitely P1's and they'll remain P1's," Farkas said. "I think our listeners appreciate that we have a podcast and a show that's really interactive. It's one of the best complements we get. People feel their investment in listening to us is valued. It was good for us because it was a chance to challenge some of our listeners and go back-and-forth. We invited some of the ones that are the most contentious with us on social media. It was fun to get them in person to see if they would back down or get aggressive. They even got the experience of being heckled on the phone line and text line. All that was great."
Some listeners took the opportunity to hammer the show hosts they listen to on a frequent basis. But even though it was all in good fun, it didn't always end well for the new co-host. 
"We had one listener who accused of us having way too many hot takes," said Farkas. "But when he tried to define what a hot take is, he really struggled to do so and the text line hammered him for that. That was really fun. We had another listener who was hammering our third host who was on vacation and wasn't there to defend himself. This guy was really giving him the business."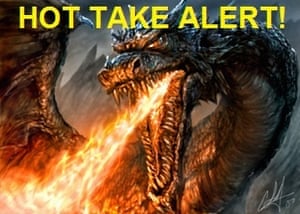 The highlight of the week may have come when Spanier's wife came into the studio. Though Beth is hardly ever on the air with her husband, she's become a character on the show.
"He complains about her cooking, inheriting money from her mother, how irritating her voice is, all the things marriage relates to," said Farkas. "But it was great. Arnie and Beth have a very interesting relationship. They're constantly bickering with each other, but at the end of the day, they love each other maybe more than any couple I've ever seen. They talked about how they met. We even got the story of how she proposed to him. Then she asked some questions, like if he ever regretted leaving one of the many jobs that he had, which brought an emotional side to it. It was a really cool moment."
For 101.3 The Game, taking a chance provided a boost in listenership and a week that many listeners will never forget. That's gold if you can produce that type of results in the middle of July. The versatility of the on-air staff was shown during last week's shows and now gives the station confidence they can pull of more original content ideas to get the most out of their programming.
"I'd definitely do it again, for sure," said Farkas. "I would do it again during the All-Star Break and even outside of the All-Star Break. The thing I would do differently is I wish I had planned this about a month earlier. We could have blown it up into a content and a sales opportunity. If certain people had already tuned out during that portion of the sports calendar, they would have had no idea we were doing it. If we announced it earlier we really could have made some money from it."

Tyler McComas is a columnist for BSM and a sports radio talk show host in Norman, OK where he hosts afternoon drive for SportsTalk 1400. You can find him on Twitter @Tyler_McComas or you can email him at TylerMcComas08@yahoo.com.
Mark Packer Loves Reading Your Memories & Tributes to Billy Packer
"I've heard from all kinds of coaches. I've been blown away. It's just another reminder of the impact Billy had on so many different people, not just the world of sports."
It still stands today as one of the most iconic moments in the storied history of Arizona basketball. Three simple words said it all as the Wildcats celebrated an overtime win over Duke to win the 1997 national championship. "Simon says championship." Those were the words of legendary broadcaster Billy Packer as Miles Simon fell to the floor with the ball in his hands. It's one of many lines his son, Mark Packer, has been reminded of recently.
It was the perfect three words after the country just watched Simon carry Arizona to college basketball glory. Packer captured the moment perfectly, just like he did during every Final Four for 34 years.
Packer passed away last Thursday at the age of 82 but his legacy and impact in sports broadcasting will never perish. He was heard during every NCAA Tournament from 1975 to 2008 and was on the call for some of college basketball's most iconic moments, including Michael Jordan's shot to win the 1982 National Championship, Bird vs Magic in 1979, and even Kansas completing an improbable comeback to win the 2008 championship in his last broadcast. And the best part of it all was that Packer did it his own way, with his own unique style.
"It has really been remarkable," said Mark Packer. "When Billy passed Thursday night we put it out on Twitter and it took off but I didn't really know what to expect on Friday and Saturday as far as reaction. But the tributes have been fantastic and our family has loved it.
"I have heard from just about everybody and their brother. Folks I never thought I'd hear from, I've heard from them, such as commissioners, whether it be the NBA, whether it be other Power 5 leagues, I've heard from all kinds of coaches. I've been blown away. It's just another reminder of the impact Billy had on so many different people, not just the world of sports. To me, that's been comforting to all of us. It just reinforced all the stuff we knew he was about and brings back special memories."
Packer's style of broadcasting has been well-documented over the years. He was honest about what he saw and always spoke his mind. Granted, that didn't always sit well with college basketball fans, but Packer wasn't concerned about that. He was honest because he cared.
"He wanted the game of college basketball to be the best it possibly could be," said Mark. "When he saw things he did not like, the one thing he always did was speak his mind. He ruffled feathers and he didn't care. His intent was to make the game the No. 1 priority. You realize now he didn't have it out for your team, he was just speaking his mind."
That style meant fans would often yell at games, 'You hate Duke! You hate North Carolina!' Packer's honesty was often taken by fans as he hated their favorite team. He used to laugh at that, just as Mark does know when he thinks about those moments. That's because Mark can remember feeling the same way as other fanbases as a kid growing up rooting for NC State.
"When he was calling an NC State game I thought he was always out to get my team," laughed Mark. "He'd be doing a game in Raleigh — we grew up in Winston-Salem — and the next morning after the game I would be eating breakfast before school and I would say 'Man, Billy, you really got on so-and-so last night, what's your problem with NC State?'
"He used to just laugh, because I thought he had an agenda against my team. Of course the funny thing is, we'd go on trips with him to other games and you'd hear fans say, 'Billy Packer hates my team!' It almost became a laughing joke, even amongst the family members, that Billy Packer was out to ruin your team's day when he does a ballgame."
Mark has always referred to his dad the same his television partners did. That goes for his two other siblings, as well. "Dad" was rarely, if ever, said in the Packer household. Instead, the legendary broadcaster was called by his first name.
"The fact they called him Billy on television, we never called him dad," said Mark. "We just called him Billy."
As you can imagine, 'Billy' had a lot of stories. That's normally the case when you're around the game's greatest players and broadcast the legendary games we still talk about today. Packer was always quick to share those stories with his family, which made for an entertaining childhood.
Out of the hundreds of messages Mark has received since his dad's passing, he says he hasn't heard any stories he's never heard before. But that doesn't mean people haven't been telling him stories about his father.
"We've heard them all, quite frankly," laughed Mark. "Maybe the thing that was so funny about it was that it reinforced some that we thought were total BS when we heard them the first time."
Packer will always be synonymous with college basketball and the NCAA Tournament. He was the voice of the sport during its golden era and helped bring the magic to TV sets across the world. If Mark had to guess what his dad is most proud of regarding his broadcasting career, he says it would be just that.
"From a broadcasting standpoint, probably the Final Fours," said Mark. "When you, I think the number was 34 I heard, and he did so many of them, for us, we kind of took it for granted. It was just something he did. It was March and Billy is about to go do March Madness. It was just fabric for not only him personally, but also the family. He just loved the sport and wanted it to be good."
Mark has carved out an incredible broadcasting career of his own. He's hosted both radio and TV shows with outlets such as the ACC Network, WFNZ in Charlotte, and ESPNU. Having a front row seat to one of the most iconic careers in broadcasting, undoubtedly helped shape his career. Mark is very forthcoming as to what lesson he took from his dad the most.
"Oh, that's easy," Mark said. "That's prep. He always studied. He was always coming up with notes and angles and facts. I have always done that with the radio and TV shows, that you constantly prep, you constantly read and make notes. You may not use but 10 percent of whatever you've been studying, but somewhere down the road you'll use it again.
"When we were cleaning out his closet I ran into an entire box of old notes that he had from games from yesteryear. I kept every one of them and I can't wait to look at them and relive those games and see his prep work and point of detail for all those games."
Tyler McComas is a columnist for BSM and a sports radio talk show host in Norman, OK where he hosts afternoon drive for SportsTalk 1400. You can find him on Twitter @Tyler_McComas or you can email him at TylerMcComas08@yahoo.com.
Anatomy of an Analyst: Doris Burke
"Doris Burke has an ease about her. A quiet confidence if you will."
Basketball and Doris Burke have been synonymous for many years. At the age of 7, she started to play the game that would eventually get her to the top of her profession. Along the way she's recorded many firsts for women in this field which I'll detail later. Burke has also become an inspiration to other women already in broadcasting and those thinking about a career in media. Pretty impressive.
Burke was raised in Manasquan, New Jersey. She was the youngest of eight children, and started playing basketball in the second grade. She starred at Providence, where she was the team's point guard all four of her years there and made an impact immediately.
During her freshman year, Doris Burke led the Big East in assists. She was a second-team All-Big East player once and twice made the all-tourney team of the Big East Women's basketball tournament. Burke held seven records upon graduation, including finishing her career as the school and conference's all-time assists leader, a record that has since been broken. She served as an assistant coach for her alma mater for two years from 1988-90.
From there it was time to embark on a Hall of Fame career.
ROAD TO ESPN/ABC
Burke began her broadcasting career in 1990 as an analyst for women's games for Providence on radio. That same year, she began working in the same role on Big East Women's games on television, and in 1996 she began working Big East men's games.
Doris Burke has been working for ESPN covering basketball in different roles since 1991. It has also allowed her to do other things along the way that were unchartered for women in the business. In 2000, Burke became the first woman to be a commentator for a New York Knicks game on radio and on television; she is also the first woman to be a commentator for a Big East men's game, and the first woman to be the primary commentator on a men's college basketball conference package. In 2017, Burke became a regular NBA game analyst for ESPN, becoming the first woman at the national level to be assigned a full regular-season role.
If that wasn't enough, from 2009 to 2019 she served as the sideline reporter for the NBA Finals on ABC. I mentioned it was a Hall of Fame career and it was officially deemed as such in 2018. Burke was selected to enter the Basketball Hall of Fame as the Curt Gowdy Media Award winner.
AS AN ANALYST
"Doris Burke has an ease about her. A quiet confidence if you will." Relying on her past experiences in the game as a player and coach, the information she brings her audience is relatable. Some analysts struggle to bring home a point in a way that a casual fan will understand. Burke has no trouble with this. Her ability to spell it out, concisely and conversationally sets her apart from most analysts, male or female. 
Burke attacks her job, knowing that some will question her authority when it comes to commentary on the NBA. She doesn't mind steering into the skid.
"I am mindful of the fact that I have not played or coached in the NBA," Burke said to Sportscasting.com last year. "It doesn't mean that I can't do a very competent job. I think I try to do that every single night, and I'm never afraid to ask questions."
It's all about the information to Burke, and has nothing to do with the fact she's a woman covering the NBA.
"If you enhance a viewer's experience, it doesn't matter what your gender is," she said. "As long as you are competent and put in the work … you're going to be accepted."
Doris Burke learned the ropes so to speak from several women that came before her. In an NBA.com piece from January of last year, she outlined how much she enjoyed watching former ESPN SportsCenter anchor Gayle Gardner. Early on in her career at ESPN, Burke got to work with Robin Roberts on WNBA and women's college basketball broadcasts along with Ann Meyers Drysdale and Nancy Lieberman. Roberts was Burke's inspiration as she started her career path. She admired the professionalism that each displayed.
"Working alongside Robin Roberts … the one thing I would tell you is the most powerful means to change or impact somebody is by your actions," Burke said. "She was the epitome of professionalism and competency and garnered the respect of the people around her because of the work habits she had. Watching Robin early on let me know that the basis for everything is the work you put into something."
While Roberts may have been influential to Burke, Burke has been a beacon for other woman that are getting opportunities in broadcasting. When asked about their role model, YES Network analyst Sarah Kustok, 76ers play-by-play broadcaster Kate Scott and former WNBA player and current Miami Heat studio analyst Ruth Riley Hunter all mentioned Burke by name.
"Burke is the best example for anyone — male or female," Hunter told NBA.com. "I love the way she describes the game. She adds so much to every broadcast, and when I was playing in the WNBA I was always really inspired by her work."
Burke is popular amongst her colleagues at ESPN/ABC, thanks to a tireless work ethic an ability to adapt to whichever sport she may be calling that day. Count Jeff Van Gundy among her biggest fans.
"She's the best, most-versatile analyst and commentator at ESPN," Van Gundy said of Doris Burke in 2017 via Deadspin. "She does it all—great interviewer, commentator, studio analyst—everything. And she is an expert at it all—women's and men's college basketball, the NBA and the WNBA. She's the LeBron James of sportscasters. There's no better broadcaster out there right now."
Burke is equally a big fan of Van Gundy and the top broadcast crew for ESPN/ABC's NBA coverage. That includes Mike Breen and Mark Jackson as well.
"We are talking about three of the best to ever do it. Mark, Jeff and Mike have held down the NBA Finals for over a decade with commentary that is the best of the best. Hubie Brown is a living legend. All of those men have been nothing but gracious and supportive of me," Burke told the Athletic.
Doris Burke is considered one of the best NBA analysts around. Her bosses at ESPN made sure to re-sign her to a multi-year deal and promised she will be involved in "high profile" NBA games in both the regular season and playoffs. Burke will also call finals games on ESPN Radio and appear on the NBA Sunday Showcase program on ABC.
Good for her and good for fans of the NBA on ESPN/ABC.
DID YOU KNOW?
In 2010, she was featured as the new sideline reporter for 2K Sports 'NBA 2K11' video game. She has appeared in every version since, including the latest 'NBA 2K23'.
As a senior at Providence in 1987 she was the school's Co-Female Athlete of the Year.
Her basketball idols growing up were Kyle Macy, Kelly Tripucka and Tom Heinsohn.
Andy Masur is a columnist for BSM and works for WGN Radio as an anchor and play-by-play announcer. He also teaches broadcasting at the Illinois Media School. During his career he has called games for the Chicago Cubs, San Diego Padres and Chicago White Sox. He can be found on Twitter @Andy_Masur1 or you can reach him by email at Andy@Andy-Masur.com.
Jamie Erdahl Reflects On First Season of Good Morning Football
"I learned a lot [and] I got the nuances of the show down. Next year, I hope to elevate even more [and] just push the box a little bit more in."
Jamie Erdahl, who was named in July 2022 as a new host of Good Morning Football on NFL Network following Kay Adams' departure from the show, has looked to redefine the role of studio host and shatter the boundaries of being simply a moderator passing the baton to analysts throughout her career in sports media.
"I don't personally feel that it's my job to include them," Erdahl said of her colleagues. "I like to think that this show is the four of us including each other in the conversation, and I happen to be the one that gets us on the air [and] gets us off the air, but everywhere in-between that it's very much an equal lift if you will."
Since its inception in August 2016, Good Morning Football has provided football fans unparalleled coverage of their favorite sport through recurring segments, interviews with active players and alumni, live demonstrations and insightful analysis. Aside from Erdahl, the show cast consists of Kyle Brandt, who was the former executive producer of The Jim Rome Show, along with NFL analyst Peter Schrager, and former NFL cornerback and Super Bowl champion Jason McCourty. Additionally, the program is co-hosted by Will Selva who also serves as an anchor for NFL Network.
Erdahl never thought hosting a national morning football show produced by a league-owned media outlet was realistic nor possible in the first place, wherefore she focused her early career endeavors towards covering local teams. In fact, her first exposure to sports media was as a 16-year-old shadowing broadcasters and answering the phones at KFAN Sports Radio in Minneapolis, screening callers who wanted to discuss the Minnesota Vikings among other topics.
After transferring from St. Olaf College to American University, Erdahl was placed into a production internship with ESPN through the Association for Women in Sports Media in a role she refers to as one of her "most formative professional experiences off-camera." Her principal responsibility was cutting highlights for Baseball Tonight and SportsCenter, along with writing scripts for the anchors to recite over the highlights during the broadcast.
"To this day, I don't think I would be as great or as strong at reading highlights if I had never had that opportunity at ESPN," Erdahl said. "….I don't think you can be really good on the air if you don't have a full understanding of what it takes to get there from a production standpoint."
Out of college, Erdahl returned to Minneapolis, where she worked as a freelance reporter at Fox Sports North, a regional sports network. In that role, she was a sideline reporter for various high school basketball games and Minnesota Lynx WNBA contests. One year later, she made the move to Boston to join NESN as an on-air anchor and reporter, contributing both to studio coverage and in-person event coverage ranging from the Boston Marathon to Boston College hockey.
Through several years of persistence and determination, Erdahl was afforded more opportunities and chances to continue elevating her skills. During her first year at NESN, she was working on NESN Sports Today as an anchor and reporter while also filling in for Jenny Dell as a field reporter for Boston Red Sox games. By September 2013, she was named the new rinkside reporter for Boston Bruins live game broadcasts where she succeeded Naoko Funayama, an established broadcaster who held the role for nearly six years.
"[Boston], more than any [market] I've ever been around, expects the world of you," Erdahl said. "They expect the world of their athletes; of their coaches; of their organizations; and then of the media that covers the team. They'll sus you out right away if they have a sense that you don't know what you're talking about or if you don't know their team like the back of your hand like they do."
Over her season as the rinkside reporter for Boston Bruins games on NESN, Erdahl performed her job well but internally struggled to report solely on the team. In being immersed in the dynamic atmosphere of a professional team, it is entirely plausible that while the storylines may change, much of the quotidian routine is mundane in nature.
Akin to a beat reporter, Erdahl's job was to focus her work on the Bruins and NHL at large while remaining cognizant of Boston sports. Through it all, she inherently desired something more – a role in which she could cover several teams within a sport rather than just one.
"I am amazed at the people who can do 162-plus baseball games a year," Erdahl said. "I just applaud them so much. I think your wealth of knowledge is admirable, but I found it so challenging to, let's say, do 82-plus [games] of hockey because I felt like I wanted more sport variety."
In 2014, Erdahl signed with CBS Sports as a sideline reporter for the NFL on CBS, traveling every week around the country to uncover stories and perspectives enhancing the game broadcast. She primarily worked with the No. 3 broadcast team of Greg Gumbel and Trent Green, along with director Suzanne Smith, who has served as one of Erdahl's mentors. The move from reporting in one city to adopting a peripatetic lifestyle helped her with professional development and allowed her to cultivate relationships around the country.
"When you are at the regional [sports network], you're just answering to that one team," Erdahl said. "I loved reporting but what I loved about when I got to CBS was [that] you are answering to the broadcast; you are answering to players from both sides. You had to work to make sure that your coverage was fully equal."
After several seasons covering the NFL, Erdahl was named the lead reporter for college football on CBS Sports, including within its SEC broadcast package. Despite the game being similar in many ways, college football presented challenges to Erdahl, largely due to the size of the rosters and the fact that many SEC on CBS Game of the Week broadcasts regularly included the Alabama Crimson Tide, Georgia Bulldogs and Louisiana State University Tigers.
Next season will be the final year CBS will broadcast SEC games before the conference's media rights agreement with The Walt Disney Company (ABC/ESPN) takes effect: a 10-year deal worth a reported $300 million annually. CBS will broadcast the Big Ten Conference instead, inking a 7-year deal for the second-best rights package worth a reported $350 million annually.
"Here I was back again [asking], 'Okay, how do I make things new and fresh?,'" Erdahl said. "You can't talk to Tua Tagovailoa every time on the phone. You've got to branch out; you've got to tell other guys' stories."
In addition to reporting on college football and NFL games, Erdahl was one of the first anchors on CBS Sports HQ, a free 24/7 sports news network available to stream on multiple platforms. She also reconnected with her athletic roots when she provided sideline reporting for CBS Sports' coverage of March Madness. Her alacrity for the game and proficiency in its vernacular gave her an advantage as a media member reporting on one of the year's premier events.
"My translation speed, let's say, of what I hear in a basketball huddle is so much faster to laymen's terms in basketball than it is for football," Erdahl said. "That's just a matter of I played basketball; it is a part of my lifeblood; it is part of my body and soul and upbringing."
Erdahl eventually moved back into sideline reporting for the NFL on CBS; however it differed the second time around because she had two young children at home and had to leave them from Thursday to Sunday each week. Although she was content with her role at CBS and had the support system in place to make it possible, she wanted to be able to see her children grow up and spend time with them.
At the same time, continuing to cover football was important to her and a reason why she considered a studio-based hosting role. In the end, she was ultimately named the new co-host of Good Morning Football on NFL Network.
"Professionally, I think I was very much honing my skill set to become a really great, strong sideline reporter at CBS," Erdahl said. "I grasped at the opportunity to become a really great, strong studio host. I'm not there yet – it's only been six or seven months – but I really wanted this job in particular to get me to a place within the NFL [and] within the industry to be a really good host."
For 15 hours per week, Erdahl is on television discussing the game of football with Brandt, Schrager, McCourty and Selva, along with a plethora of other guests and industry experts. Entering the role from the perspective of a sideline reporter, she has found many aspects of her previous role permeate into this job, most notably those pertaining to listening to others.
"As a sideline reporter, all you can do is be eyes and ears and you're just hoping that if you're not the one saying it on the broadcast, you're relaying information back to the truck or to the play-by-play guy to make sure that what you're seeing or hearing on the field is getting on to the broadcast…. I like to take that back into a studio setting. Very easily we could sit around the table and we could each talk for a minute and give our takes, but then you're not really listening to each other."
Before landing the job, Erdahl had conversations with Kay Adams where they discussed the role and just what makes it unique. Their discussions left Erdahl energized and eager to get started and disseminate her opinions and points of view to consumers on weekday mornings.
"You get to have your own arc of creativity, no matter what chair you're sitting in," Erdahl expressed. "I think Kay did that incredibly well for six years. People loved Kay for all the things that she did – but the job isn't, 'Here's how Kay did it; do it the way Kay did.' That's not how it was presented [to] me [and] I don't think Kay would have wanted it that way."
Over the years, Erdahl has established relationships with colleagues and competitors alike in sports media, staying in touch and reaching out for advice. She was friendly with many of her colleagues at the NFL on CBS, including Tracy Wolfson, Amanda Balionis and Melanie Collins, along with ESPN/Amazon Prime Video's Charissa Thompson and NFL Network host Sara Walsh. She also estimates speaking to SEC on CBS analyst Gary Danielson weekly, someone who was instrumental in her development as a broadcaster and learning more about the game of football.
Erdahl and the rest of the Good Morning Football on-air personalities do not simply show up to the studios to broadcast each morning; rather, there is an immense amount of preparation that goes into each and every show beginning the night before.
On a shared document, show producers compile a layout for the next day's program and Erdahl and the other personalities write notes and perspectives to better inform the rest of the crew as to their individual thought processes. There is a production crew that works overnight to monitor the news cycle and prepare production elements for the next day's program so by the time 7:00 AM ET comes around, the team is ready to produce three hours of insightful football coverage.
"The information wheel in the NFL is just constantly turning so it's easier for me just to kind of, throughout the day, remain aware of it so then at night, I can answer all my stuff and then tomorrow, I feel a little bit more prepared," Erdahl said. "I'm not cramming for an hour before the show…. It's easy to kind of stay swimming in it."
As Erdahl reflects on the impending completion of her first full season on the show, she intends to learn from her mistakes, such as relying on certain statistics or storylines as a crutch for extended periods of time, to improve as a studio host. She also aims to augment her creativity, learn more about the history of the game and demonstrate energy for the game – all qualities imbued within Brandt, Schrager and McCourty, respectively – to become a "master of the NFL."
"I was lucky I got through the season," Erdahl said. "I learned a lot [and] I got the nuances of the show down. Next year, I hope to elevate even more [and] just push the box a little bit more in terms of making sure I don't have those crutches."
Viewers of Good Morning Football or other NFL Network programming might be skeptical towards the legitimacy of some opinions because of the oversight the league has on the broadcast outlet. Yet over her time with NFL Network, Erhardt does not feel as if she has been suppressed in editorializing her views.
Moreover, it is the responsibility of the show to balance subjectivity and the maintenance of professional relationships in football with the display of objectivity and proffering of genuine analysis. After all, she believes the league trusts that she is on the air for a reason, and works to ensure the league communicates its storylines in a way discernible to a variety of demographics.
"I haven't felt the hindrance whatsoever in terms of editorial direction that would make me feel like I shouldn't do something," Erdahl said. "I would say mostly on the daily, I get the green light from the things that we try to accomplish as a show."
There are many football fans across the United States, and it can be safely assumed that many of them have at least thought about potentially covering the game as a media member. Yet very few aspiring media professionals reach the point Erdahl has; in fact, some of her most memorable moments over the years are when she was told she had received certain jobs. Although her skills on the air are evident, her demeanor and team-oriented mindset has separated herself from other candidates and led to sustained success and growth amid a competitive marketplace.
"Sixty percent of being good at this job has nothing to do with being on television, in my opinion," Erdahl articulated. "I think it's about a good, honest, ethical person that is nice to people; that is easy to be around; that coaches and athletes in particular want to be around and want to talk to [and] tell their story to. The other stuff will come because you are speaking to something that you went about the right way."
Derek Futterman is a features reporter for Barrett Sports Media. In addition, he serves as the production manager for the New York Islanders Radio Network and lead sports producer at NY2C. He has also worked on live game broadcasts for the Long Island Nets and New York Riptide. He previously interned for Paramount within Showtime Networks and wrote for The Long Island Herald. To get in touch, find him on Twitter @derekfutterman.