Scott Kaplan Decided He Was All In
"I will tell you right now we were going in. We were on the goal line and going in. We were that close."
The late Dennis Green, an NFL head coach for the Minnesota Vikings and Arizona Cardinals, had a great philosophy. Green said the following on NFL Network's America's Game that chronicled the 1998 Vikings: "Desire, dedication, and determination are the three D's and they're really for me the essence of life. Desire is establishing what you want; what do you want? Dedication is the price that you pay to get it. Determination is how many times can we be disappointed and still not lose the fire in our belly?"
Scott Kaplan definitely hasn't lost his fire in spite of dealing with a lot of adversity. 
Kaplan is a sports radio host that has carved out a very impressive 18-year run in San Diego. His level of determination has been greatly tested as his former radio home, the Mighty 1090, went off the air four months ago in April. It was never in Kaplan's DNA to shrug his shoulders and say "well shucks" as he passively accepted a falling out between a radio company and the owners of a transmitter site. Kaplan went into fix-it mode and hasn't looked back since.
The story of Scott Kaplan has many different layers. His view of the 1090 soap opera is fascinating as Kaplan details just how close the station was to being revived — we're talking Seahawks on the goal line in the Super Bowl against the Patriots here. Yep, that close. Kaplan is an extraordinary example of how hosts should look at traditional radio in non-traditional ways. Using multiple platforms to distribute content to the public instead of solely relying on a terrestrial radio station makes a lot of sense. Kaplan believes that shows need to go to the people, not expect the people to come to you.
His ambition is admirable. His determination is unwavering. And his viewpoints are incredibly useful. Enjoy.
Brian Noe: What have the past few months been like since the Mighty 1090 went off the air?

Scott Kaplan: You know what, it's been an amazing learning experience. It really has been. Listening to how this radio station crumbled. Understanding why it was. When you look at things like excessive executive salaries, a massive amount of office space that was wasted and hyper expensive, and a really bad deal that this radio company was in with the owners of the transmitter in Mexico. It was just not a financially sustainable model in any way.
Unless you had a billionaire investor who just liked throwing money at it — which at one point this company had and it no longer did — there really was no oversight of management. It got to a point where they just couldn't pay for the transmitter any longer and the transmitter owners took them off the air. Man, what a hard thing to learn when you're an on-air talent and your ratings say that you're the top in the business. Then you find out well we're doing our job, but the other side of the building didn't do its job. It's been an amazing learning experience. It really has.
Noe: Has this been an angering process for you?
Scott: I've never been angry about all of this because really I look at myself and I think, I knew that I did not want my career to be in the hands of the management of 1090. I knew that for many years. I never really wanted to sit around and wait for these guys because I never believed in their leadership. I wasn't angry. I just immediately went into fix-it mode.
For me, trying to fix the problem was let's work a deal directly between me and the guys who owned the transmitter. I've got all of my winning teammates around me. I've got our morning show. I've got our midday show. The morning show took a job quickly across town and then in the last hours as I was trying to finish this deal off my colleague, Darren Smith, took a job with another radio station in San Diego.
Even though the lineup wasn't going to be the same I still thought we could rebuild a winning brand. But ultimately the numbers don't lie. Some guys in sports radio really love the statistical side of sports. I'm not really a fan of numbers unless I'm handicapping horse races.
I had to do a lot of learning about spreadsheets and real dollars and cents. Things that as a talk show host you don't really learn about, you don't really talk about all that often. But now we're talking about big money and I needed to decide could we really make money? When the numbers got to the very end, the people who own the transmitter, they make a really nice amount of money. The people who work at the station, they all get paid. The company loses massive amounts of money and the investors don't make back their money or profit. It's just not a winning proposition.
This is stuff that I did not know and had to learn and then had to be unemotional about. As much as I wanted to employ all the people that worked at our station, as much as I wanted to rebuild this brand, and as much as I want to get back on the air not just in San Diego but all of Southern California, I couldn't let the black and white numbers take over my emotions and do a deal that was going to be bad for everybody involved. Like I said, this has been a phenomenal business learning experience.

Noe: You mention Darren Smith and some of your other former co-workers. What was your reaction when your teammates joined other teams?
Scott: The first group of guys who went to the Padres home radio station, I wish they would have given us a little bit of time, but I understood their position. It was fine. They were a one-year show at our station. We were helping to cultivate them. So I kind of understood. They had the energy of a fresh, brand new show.
With Darren Smith, Darren gave me a lot of time. He told me his goals were to get on the air by August 1st. He told me his goals and I knew what they were, but I wasn't working for Darren. I wasn't trying to meet his goals. I was trying to get us all back on the air as quickly as possible. Doing a good deal takes time is what I learned. This unfortunately took more time and didn't turn into a good deal.
I wasn't disappointed. I was happy for everybody. I'm happy for Darren Smith. He has what he wanted; he likes security. I'm happy for our morning guys because they have what they wanted, which is to be around the baseball team. You can never be upset and unhappy for other people's success. I'm very happy for all of those guys.

Noe: As far as not trusting management at 1090, when things crumbled did you reflect back upon the situation relating to yourself? Were you like, man, I knew better than to be in business together?
Scott: I knew that 1090 was in financial trouble. I also knew who the leadership was and I didn't have any faith in them. I also knew that everybody else in the place had no faith in them either. But people are scared and people don't want to have a revolt if you will. If the parent company would have had any oversight over this management team, they would have attempted to fix this a long time ago. But they didn't. The parent company took their hands off of it and said forget it, survive on your own is essentially what happened. The management of this company couldn't survive on its own.
If you looked at why that was, I can show you a million reasons — literally in dollars a million reasons — why that was. I was not mad at management. I knew in my own heart that this was not a team on the management side that had great leadership. We believed on the programming side we had tremendous leadership. We were insanely successful for a really long time. We felt like we were doing a very good job on our side of the building, not necessarily complimented from the other side of the building. And by the way if you know the characters involved you're not really surprised.

Noe: What was that like for you on a day-to-day basis?
Scott: It was not a fun work environment. Not fun. Darren Smith and I would do this crossover every day where we'd spend 20 minutes on the air together. We'd probably spend 30 seconds before we even got on the air together, and we'd talk very openly and raw. It was not a place that people were having fun being there. It just filtered all the way down.
Management got rid of people whose jobs were important to the success of the radio station. Those folks were sacrificed so management could keep their jobs and their salaries. These are crazy realities that we don't necessarily all encounter. Look, everybody's got stories in the media business, but this was just one where I didn't know a lot of what was going on and felt frankly a bit naive, but again I learned a ton along the way. It was not a great work environment. I can tell you that certainly at the very end.
I mean can you imagine? You have a guy who's the president of the company who tells everybody we're being pulled off the airwaves. Then for the next 20 days we're broadcasting on our app — still by the way dominating in the ratings without even being on the air frankly — and at no time is there communication between the person steering the ship and the people who are out of control in the back of the ship who have no idea what's going on. Zero communication. Zero leadership.
Noe: That's wild, man. You have a great resume, but not being a featured part of a radio station has to be a weird feeling, right? Do your past accomplishments make your current situation tougher?
Scott: The thing is you could sit on the sidelines or you can do something. What I did is I immediately sprung into action. Rather than sit around and not be heard, I was able to immediately work a deal with Callaway Golf to use their studios. I've been broadcasting on YouTube, on Twitter, on Facebook Live, on the TuneIn app, and I've been in communication with my audience through all social platforms. I have sponsors that have wanted to stay with me because I've spoken for them for many, many years. I have an incredibly loyal group of producers and teammates who want to keep the show alive.
I've said this all along; desperation has spurred innovation. We're actually in the process right now of building a studio in my house where I can do all of these different things that I want to do. All of the things that I was planning on doing with the 1090 transmitter I still think I can do, only now rather than using a transmitter I can use an app as more of my central location.
As of right now, you say well you're not a part of a radio station. That's true. But my fulfillment comes from broadcasting and entertaining. I get that fulfillment every day I go on using these other platforms. By the way if you look at my YouTube show, I get calls from people all over the radio industry saying you're show looks as good as what Dan Patrick has. It looks as good as Colin Cowherd. It looks better than Jim Rome.
The studio at Callaway is awesome and when they turn on the lights and the cameras, you're broadcasting on all these platforms. For people that are savvy enough to Bluetooth an app from their phone into their car, for those folks who are already listening on an app, not even using the AM transmitter, there has been virtually no interruption for those people. In fact if anything the show is probably better because we don't do any commercials.
Noe: Has it been more rewarding doing it the way you have than simply having a typical radio shift on a typical station?
Scott: No, it has not been more rewarding because I haven't been paid in four months. It's been less rewarding because I'm making a whole lot less money. However, and now I'm being serious, it has brought my team closer together than ever before. We travel together — in other words we all get in a car together — we have a much longer commute than we used to have. So we are literally in the car together for about 60 to 80 minutes a day. We talk to each other differently now. We hang out with each other quite a bit differently now.
Everybody who has decided they want to be all in, they are coming up with their concepts and their ideas. By the way most of these guys are significantly younger than I am, and they all think I'm crazy for even wanting to get back on radio. Me, I love the medium of radio. I loved it when I was a little kid when it used to talk me to sleep. I loved it when I was a caller growing up. I loved it when I was able to work at a radio station and splice tape and feed it down a line. I loved it when I was producing at the Super Bowl as the Super Bowl was turning into what the Super Bowl is. I've loved broadcasting on radio for all these years.
Dude, I mean listen I'm an available free agent. If somebody calls me and says hey we want you to come and take this shift on a radio station in a market that I find very desirable with the teams I'd like to cover and a desirable place to live, I am all ears. I have a great team and we have a very successful product. But on the other hand I can't wait around and wait for a radio station or a radio company to come grab me because I think hey I've had this amazing run in Southern California. Rather than wait around, I can continue to broadcast. I can continue to sell and who knows what the future brings?
I have nothing but great things to say about radio, but my younger producer guys, they all think the future is now with all of these digital platforms. Going out to the people not just in your local market but literally all over the world and communicating to these people with all the social platforms we have at our disposal right now, there's a whole new world out there for broadcasters.
We're all sort of making it up as we go along in many instances. That goes for even big networks and big radio companies who are trying to figure out the podcasting side of the business and are trying to figure out where does video play into any of this. It's a very exciting time. That's for sure. And by the way probably a very nerve-racking time really in traditional radio.

Noe: Since you've operated your show as a digital play on YouTube, TuneIn, and Twitter among others, what has surprised you the most?
Scott: The amount of people that are watching and listening. The willingness of the listener to say you're the guy who I like listening to on the radio. I can't get in my car anymore and turn on the radio, but I still have access to your content. I'm blown away by the things that we're doing now. Why weren't we doing these things before?
YouTube has an ongoing comment section and I'm following the comments while we're on the air. I'm interacting with these folks while we're on the air. Why weren't we YouTubing when we were broadcasting? Why weren't we doing simple things like being on Facebook Live? We have thousands of viewers on Facebook Live. Why weren't we doing that before? Really it fascinates me that people will say to me, listen if I know where you are, then I'll come listen. I will come watch. I'm blown away by how people watch this stuff on their own time.
I've been really spending a lot of my own time plugging my phone into my car and listening to our daily show in podcast form because I really want to understand what is the listener experiencing? What am I asking the listener to do? What I found out is guess what? If I can do it, so can anybody else. It's really just so simple. You go to the podcast app on your phone and you click in what you want. You turn it on and you're going. In your dashboard — assuming you have a relatively new car — you see the name and date of the show and I'm listening to it on my own time. I find it absolutely fascinating.
Then on the other hand, I'm following what people are doing on YouTube. I'm watching YouTube videos at other times of the day to understand how other people are ingesting this content because we may only have 500 to 1,000 viewers live, but by the next day there are 3,000 or 5,000 viewers. The content lives on so people go back and watch it at their own leisure. This is all new stuff for me because I had been an AM radio broadcaster.

Noe: For the people on traditional terrestrial radio, how much would you stress to them the importance of putting their content in other places beyond the radio station?
Scott: If it were me and I were going back on to terrestrial radio, which I expect that someday I likely will, but when I go back on terrestrial radio, terrestrial radio will be an additive platform to all these other things that I'm currently doing. We live in a world now — and I hate to be such a philosopher — but I think we live in a place now where you have to go to the people, not expect them to come to you.
Honestly I got into an Uber here in Houston this evening and I asked the gentleman if you could turn the radio from the FM dial where he was playing smooth jazz, to the AM dial so I could hear sports talk. Well guess what? This guy had no idea and he had a brand new car. He had no idea how to go from FM to AM. I walked him through it. He got there — couldn't figure out how to tune the radio up or down.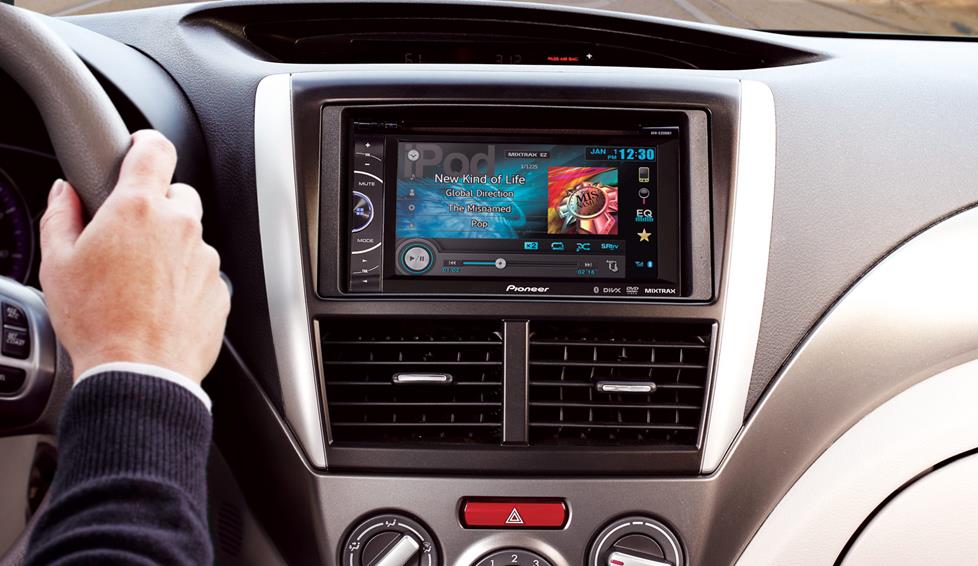 Look this guy is a professional driver. As a professional driver you should probably know how to use the radio. Millions and millions of people are listening to radio. There's no doubt about it. But the phone is in your hand all day long. The radio is in your car. The phone is in your hand all day long. This is where I believe ultimately we have to communicate with people.

Noe: What's been the hardest part of running the show the way you have these past few months?
Scott: Probably me having to be really chill about all the people who work for the show, or who have a role within the show, and their individual level of commitment. People had to put their other stuff in front of the show when the show is not paying them per se. For me that's kind of a hard thing that we're not all together every day 100 percent. We can't all do it. I'm the person who has to do it. My producer, Alex Padilla, he's kind of the second guy that has to do it to keep the show alive. Everybody else has their things that are going on in their lives that need to take a priority. That's been kind of hard. We are not all 100 percent as in as we would have normally been. That's kind of a tough thing.
The other part of it is when you want to put on a good broadcast, you prep. You work hard. You know what you want to talk about. You have ideas formulated and so on. I've been spending so much time on the business side and so little time on the content side. What's fascinating about that is my producer, Alex Padilla, has done such a phenomenal job of handling the content knowing that my mind was elsewhere and that I wasn't studying the way I should be. He made it super easy for me to just sit down and have enough content that you would not know that I hadn't watched a game in a month. That's really one of the most amazing things is the ability for the team to come together and still put on a quality broadcast even with all the mayhem and chaos swirling around.

Noe: You've spoken to Entercom recently about a position in Houston. How serious did those conversations get?
Scott: We were very serious. Entercom and I were very serious about 610 here in Houston. It was just a timing issue for me. I was still trying to put together the 1090 deal and they needed an answer. I couldn't commit. It was that simple really. Their program director at 610 is a guy named Armen Williams. He is probably the sharpest, young program director that I know in the radio business. He's a disciple of Bruce Gilbert, who is one of the most respected program directors in the industry.
I was really, really interested in this radio station. They've got a great general manager. They've got amazing facilities. The talent that they have is really, really impressive. I loved the opportunity that was presented to me at 610. It was just a timing issue.
My being in Houston right now, I happen to be in town meeting with Gow Media. Gow owns a couple of radio properties, but I'm not really here talking as a broadcaster. I'm here talking as a CEO of my startup, which is called Sided. Sided.co is a platform that we built specific for radio, as a parallel ad platform for radio. So I happen to be down here in Houston meeting with Gow Media because I'm a huge fan of what they've done with their company and how they utilize radio to move listeners into content online. I'm just so impressed with what they've done so we've come down here to talk to them about partnering with what we do.

Noe: The other San Diego radio stations [97.3 The Fan and XTRA 1360] — do you view them as potential landing spots?
Scott: Oh, I definitely think that 97.3 and 1360 are both potential landing spots for this reason; if you're one of those two stations and you've thought all along well we're not going to spend the money and maybe it's better that he's off the air and neither of us are using him. When one of those two radio stations decides that they want to be the overwhelming dominant force in sports radio in San Diego, then one of those two radio stations will come and want to hire someone like myself with my 18 years of market equity, all of the advertisers that follow me, and the massive number of listeners that I've cultivated relationships with over the years. I definitely would not rule out those two radio stations.
The only issue is that San Diego is not the kind of sports market that big companies want to spend a ton of money on in sports talk radio. It's not San Francisco. It's not Chicago. It's not Boston. It's not Philly. Obviously it's not New York.
When you're in a somewhat smaller sports market with a limited number of pro teams, sometimes big companies are cautious about spending that kind of money on these types of radio stations. But I would argue this, you don't have to have many pro sports teams. What you need are engaged sports fans. I'll tell you right now San Diego for all the heat that it takes, San Diego has great sports fans. I know that because for 18 years I covered the teams. I've been in the stands with these people. I've been at the tailgate parties with these folks. I know that people who live in San Diego are great sports fans regardless of the fact that the Chargers left.
Noe: If you were in Vegas placing a bet on if 1090 is going to come back, what do you think the odds would be of that happening?
Scott:I'd say today 40-1.

Noe: So you probably wouldn't put a significant amount of money on that would you?

Scott: No, it's a long shot. And it's a long shot because we have two separate sets of economic understanding. My understanding is I see what a radio station sold for in New York City. I see what the folks in Mexico think their radio station or their tower is worth. A radio transmitter in New York City versus a radio transmitter in Baja, California are worlds and universes apart. What they thought their asset was worth versus what I think their asset is worth are two totally different things. Therefore we can't do business together as of today.
If something were to happen where my colleagues in Mexico decided to change the numbers to where we both would be in a little bit of pain, but maybe we're both enjoying some pleasure as well, then I would never count 1090 out. I wouldn't count 1090 out because right now it's broadcasting a tiny little FM radio station Ultra 104.9 FM from Brownsville, Texas on a powerhouse transmitter in Southern California. As long as they're not making money with the asset, I wouldn't count it out. But 40-1, on occasion 40-1 wins. I've seen 50-1 win the Kentucky Derby.

Noe: Were the odds of an agreement being reached ever better than 40-1 at any stage?
Scott: Yes, the odds were 2-1 as of two weeks ago. We thought we had a deal in place. Unfortunately I slept on it for like three nights. After sleeping on it for three nights, I realized I'm about to go ask a bunch of investors to put money into something that I'm going to show them is going to lose money for a long time. If I were them why would I want to do this? Why? Because they're nostalgic about the 1090 brand? Or because they're my friends and they want to support me?
I didn't want to become the Alliance of American Football. I didn't want to hire a bunch of people and think that hey everything is great and then five months later be out of business.
I would say two weeks ago we were on the goal line and going in. Then I slept on it and slept on it and slept on it, and again back to learning, studied these spreadsheets and understood what the numbers really were telling me. It really wasn't that hard of a decision to pull back and say this is a bad deal and I don't want to do it. For me, for the employees, for the investors, I don't want to do this deal. I respectfully bowed out. I will tell you right now we were going in. We were on the goal line and going in. We were that close.

Noe: I'm sure it got easier once the decision was made, but for those three days where you're twisting with it — you put in a lot of work and the deal is right there — to not go through with it, what was that like for you?
Scott: Listen I put in a lot of time. I put in a lot of money. I gave up a phenomenal opportunity to go work for a company like Entercom in Houston. My children are asking me questions. Everywhere I go I'm being questioned. I didn't realize everybody knew who I was. All of a sudden I'm off the air and everybody wants to ask me about it. A lot of time spent. A lot of money spent. All to ultimately find out that this was not a good deal and not a deal I could do.
Instead of looking at it as a failed deal I choose to look at it as the smart move. Sometimes the best deals are the ones that don't get done. In this case this was one where it wasn't going to make dollars therefore it did not make sense. It just didn't. Yes, it was excruciating because I knew that there were people who had put their lives and their careers on hold under the expectation we were getting back on. I fully expected us to be getting back on. One side can't get rich while the other side goes broke. That's what was happening.

Noe: Hey man, I get it. That's understandable. For the longtime fans of 1090, what message would you like to send to them who are left longing for 1090 to come back?
Scott: What's been amazing about the 1090 listeners is that they didn't just split in half and some went to one radio station and some went to another radio station. There were three sports radio stations in San Diego. 1090 had like 60 percent of the audience. So you would think the other two radio stations would then all of a sudden pick up 30 percent each. Well it didn't happen. The 1090 listener has gone to podcasts. They've gone to their phone. They've gone to music. They've gone to whatever it is that's occupying their time in their car. They are not going to those other two radio stations in droves. They may eventually, but they aren't yet.
I think that it's really amazing the brand loyalty that people have. 1090 was part of people's lives. When the Chargers were terrible, 1090 told everybody they were terrible. When the Chargers became great, they were there to host the parties and drive the bandwagon. When the Padres had playoff teams, 1090 was there to be in the middle of all of that. A generation of people grew up with 1090. And then passed on yet another generation, which is why I've got tons of listeners who are 25 years old and guess what those 25-year-old guys have no problem listening on their phone via podcast or YouTube. That's what they've come to know. It was when they were driving to school with their dad or their mom in the car that they were listening to the AM radio.
I just appreciate how loyal everyone was to that brand and when 1090 went away rather than the listener just going over to the big box, big company sports radio station, they just decided I'll do other things with my time in my car. That's pretty fascinating to me.

Noe: You've also had a steady presence on Westwood One's NFL games. What's your current status with them?
Scott: I'll be back on Monday Night Football this year. What we do with Westwood One is we book a schedule earlier in the year and then we kind of wait for things to move around and change. I'll be on the opening night of Monday Night Football. I'll be in Oakland for the Broncos and the Raiders. I was there last year when the Raiders and the Broncos played what we thought was going to be the final game in the Coliseum and it wasn't. So here we are for the final season and this is the kickoff to the year. I've got the West Coast Monday Night Football game. It'll be on September 9th and then I'll travel as the year goes on. I'll be in Dallas in Thanksgiving. I'll be on the sidelines of playoff games. I will continue my work with Westwood One and hopefully expand my role with Westwood One as well.
Noe: That, by the way, was the Marshawn Lynch blunt game, was it not?

Scott:It was. That's right. (Laughs)

Noe: (Laughs) Only Beast Mode, man. What's one thing that you'd like program directors and radio executives to know about you that they might not be aware of?

Scott: Just because I was on the radio in one place for 18 years and had a lot of autonomy, and just because I have an entrepreneurial spirit, don't be scared off by that. I will tell you when somebody is the head coach, you follow their lead because they have to do things their way. The one thing about me is I've always been a team player. I've always been a team guy. When I had to tell the folks at Entercom that I couldn't take the gig in May, I explained to them that it was because I'm a team guy. I have a team of people around me and they all were looking at me as a leader. I didn't want to let down my team. 
Ultimately we didn't get 1090 back on the air, and as much as I thought people were going to be let down by that, instead the feedback from my team has been we appreciate how hard you tried and the risk that you were willing to take.
My point would be hey I'm a team guy. I get it; a lot of people might look at me and go well he's been in the business a long time and he worked at an independent station for a long time, can he come into a corporate environment and be what we need him to be? If someone has a plan and it's a plan that they believe is going to work and they say can you execute this plan? My answer is I can do that.
I like to do a lot of things at once. I love being on the radio because those are the three or four hours where the outside world can't get to me. During the day I just have one of these brains that likes to go in a million different directions and can't sit still. Being entrepreneurial particularly in the field of media and specifically in the world of radio should never scare anybody off.
In fact I think people should say we need more innovator type people around us. That's what I would say to people who get a little bit freaked out that this disease that I have called ambition can get in the way of doing great radio. I disagree. I think it's all part of doing great radio.
Brian Noe is a columnist for BSM and an on-air host heard nationwide on FOX Sports Radio's Countdown To Kickoff. Previous roles include stops in Portland, OR, Albany, NY and Fresno, CA. You can follow him on Twitter @TheNoeShow or email him at [email protected].
Michelle Smallmon Didn't Stumble Into Mornings on ESPN Radio
"The humanity and the relatability is what's going to really bring people in."
It all started with an accident. While vacuuming her apartment just two days before the first episode of her new national ESPN Radio program, Michelle Smallmon tripped over an air purifier cord. As a result of the maladroit blunder, she fell face first into her coffee table and hit the inside of her eye on a drinking glass.
When Smallmon looked into the mirror, she immediately saw that her eye was bleeding and swelling up and was in a state of disbelief, although she was not surprised that this happened to her because of her inherent clumsiness. The black eye that came out of all of this turned out to be an advantageous opportunity for the program, which opened its first hour on the air with this circumstance.
Smallmon works alongside Evan Cohen and Chris Canty weekday mornings on UnSportsmanLike, the new ESPN Radio morning show that leads off a refreshed national programming lineup. Since the program is also simulcast on ESPN2, there are cameras on inside the radio studio at the Seaport District-based radio studio, granting viewers of the premiere episode an opportunity to see Smallmon's black eye for themselves. The incident, however, provided a means for the new hosting trio to introduce themselves and showcase their personalities in an atypical fashion by recalling a calamitous occurrence from the onset.
"We have to be ourselves," Smallmon said. "People are coming for the sports, and hopefully with our opinions and our information and the knowledge that we provide, they'll stick around, but they're going to remember us for who we are. The humanity and the relatability is what's going to really bring people in."
Once the hosts of UnSportsmanLike were finalized, Smallmon met with Canty and Cohen to determine their collective philosophy for the program. At the crux of their conversation was how sports is supposed to be an enjoyable part of people's days, making it important to be genuine with the audience and celebrate the festivities.
"I just think that audio provides a really great way for people to weave us throughout their day and it's something that they can come back to, and I just feel like the audio space continues to grow," Smallmon said. "So that is really exciting to me that there are so many different avenues for us to explore in the audio space."
Smallmon and her colleagues understand that their program that was once anchored by Mike Golic and Mike Greenberg in the mornings for 18 years, who created a show that proved to be an enduring facet to sports radio as a whole. Today, UnSportsmanLike is competing for mindshare and attention span in a dynamic media ecosystem where people can consume various types of content by equipping myriad methodologies. The mission to serve the sports fan anytime, anywhere requires the hosts engage in deft preparation and fealty towards the audio vertical, never taking their positions for granted and understanding the privilege in being able to communicate en masse on the air.
"Any time anybody elects to listen to you, they are giving you a vote," Smallmon said. "They're choosing you [and] they are saying, 'I want to spend a part of my precious time with you,' and particularly in the mornings because we're the first people that get the opportunity to talk about the games from the night before or to give our opinion on certain things."
While Smallmon may have stumbled into an enthralling storyline to open the program and captivate the audience, she did just the opposite in landing a spot within the coveted morning drive daypart. Through years of indefatigable persistence and calculated risk-taking, she positioned herself to garner such a chance when the network was in the midst of developing a new lineup.
Despite having a successful morning show in St. Louis, Mo. on 101 ESPN that was finishing with high ratings and bolstering streams of revenue, Smallmon found herself yearning to live in a sprawling metropolis. Because of this, she started visiting her friends in New York City once per month and gradually became enamored with the locale, prompting her to meet with co-host Randy Karraker, program director Tommy Mattern and Hubbard Radio market manager John Kijowski to express her intent to leave the station.
"They have always been my biggest champions [and] they encouraged me every step of the way," Smallmon said. "They were like, 'This is going to be a tough transition for us because the show's going so well, but we care about you as a person more than we do an employee, and if this is your dream and something you think you have to do, we've got your back.' I will always and forever be indebted to them for not only finding a way to help me do that, but for supporting me and checking in with me every step of the way."
When she was young, Smallmon frequently traveled to St. Louis with her father to attend sporting events, cherishing every chance she could to see a live game. Throughout her childhood, she watched football on television and remembers seeing sideline reporter Melissa Stark interview the players, prompting her to think about working in sports. Quotidian tasks were transformed into beacons of flourishing sports knowledge, catalyzed by her father's creativity with abecedarian activities such as sorting and folding laundry.
Yet Smallmon concentrated in premedical studies at the University of Illinois, matriculating to try and become a dermatologist. Early on, she realized that she was not dedicated enough to pursue a profession in the field, resulting in a meeting with her advisor about her future plans. Upon being asked her ideal career path, Smallmon demonstrated interest in covering the basketball team with the goal of appearing on College GameDay as a features reporter in the future.
Amid an economic crash, Smallmon was able to land a job as a production assistant at KSDK, a local television station with which she had interned as a college student. Smallmon worked on the outlet's morning show, Today in St. Louis, arriving at the studios around 3:30 a.m. every day to prepare and execute the broadcast.
Although her shift ended at 2 p.m., she would put in extra effort to stay later and interact with sportscaster Frank Cusamano and sports director Rene Knott, volunteering her time and trying to be productive. In displaying her aspiration to work in sports, she was eventually offered a position in the department, which first started with shooting and editing high school events.
"Most of the work that was done in sports was leading up to the 5 and 6 o'clock newscast until they took a big break before 10 p.m.," Smallmon said. "I would use that time to just absorb as much as I could, watch the guys at work and try to make myself useful."
Drawing inspiration from the aforementioned Stark, Smallmon had seen various women working and thriving in sports television; however, this was not the case in the sports radio format. Despite being familiar with the medium, she had never considered going on the air until Knott asked her to be a co-host of his new weekend show on 101 ESPN.
After some time, she received a note from an executive inquiring if she would be interested in applying for an open producer position available at the outlet. Even though she applied thinking she would not receive the job – a thought compounded when she discovered the producer role was for the program hosted by Bernie Miklasz – Smallmon made it to the final round of interviews. Speaking with Miklasz directly, he articulated that while he thought she was a good fit for the role, the other candidate had more qualifications and previous experience.
"I looked at him and I said, 'Well, if that person is as great as you say that they are and have this much experience, they will have no problem finding another job when you hire me to be your producer,'" Smallmon averred. "I left there and I was like, 'Man, I blew that.'"
Much to her surprise, Smallmon was hired and ended up working with Miklasz in the role for three years. In speaking with him and observing how he interacted with other people, she learned industry nuances and esoterica that made her even more adept at the role. Smallmon was eventually moved to The Fast Lane in the afternoons with Randy Karraker, D'Marco Farr and Brad Thompson, possessing a mentality of how to best position the show for sustained growth and success.
Smallmon took her skills to ESPN Radio in 2015 when she moved to Bristol, Conn. to work as a producer. The first stint with the network prepared her to excel on UnSportsmanLike, collaborating with hosts such as Ryen Russillo, Danny Kannel and Jorge Sedano, but she always felt a magnetic pull back towards St. Louis. Once Russillo was officially slated to leave ESPN, Smallmon was in talks with the company about different paths she could take and weighing her options. In the eleventh hour, Smallmon received a fortuitous call from Miklasz, who conveyed that he was thinking about changing up his show and wanted to know if she had any interest in co-hosting the program.
"It just felt like all of the cards were falling into place at the right time for me to make that move, and I'm a person that likes to take chances and challenge myself, and I don't ever want to live with regrets," Smallmon said. "I thought, 'Maybe hosting and being on the air is not going to be for me; maybe it's always going to be production, but I'd like to know.'"
Once she returned, Miklasz offered to change the name of the program to incorporate Smallmon, an entreaty that she declined because of fear that it would disrupt what was a known entity to listeners in the locale. Upon his exit from the station two years later, Smallmon started hosting with Randy Karraker, who implored her to add her name. Even though she never sought out to find the spotlight, she capitulated to the request once her co-host explained why it was important as not only an identifying factor, but also as the first female to be a full-time host on the station.
"I would hear from so many female sports fans across the area and parents whose daughters listened to the show and whose daughters paid attention to the show because someone who looked like them occupied that seat," Smallmon said. "I really realized how important it was for me to establish myself in that way."
As Smallmon made the move from St. Louis to New York City, her parents surmised she was recklessly upending her life. Subletting an apartment from a mutual friend in the city, she was working under a usages deal at ESPN Radio where she would deliver overnight updates and host SportsCenter All Night. Smallmon was grateful for the support of her parents and asked them to give her a year, during which she would work hard to land a full-time job in the city. Three hundred and sixty-six days later, Smallmon took to the air with a black eye to commence UnSportsmanLike, officially meeting her end of the bargain.
"It's hard to explain to people how strange our job is," Smallmon said. "The three of us sit in a windowless room and talk to one another for four-plus hours a day, so just by nature of spending that much intimate time with someone, you get to know them really well really fast."
The workday for the morning episode begins the day prior several hours after the conclusion of the previous broadcast, independently reading articles, following sports news and reviewing games. In the preceding afternoon, the program holds a content call where everyone pitches ideas before an early rundown is sent out and added to throughout the day.
While the game of the night is on, Smallmon is in constant communication with her thoughts before getting sleep and preparing for an early wake-up call. There is a pre-show meeting to review the rundown before the four-hour morning show begins at 6 a.m. As soon as the on-air light is extinguished, the process starts again so the hosts are ready for it to illuminate again in 20 hours.
"It's really a full-time commitment, especially during football season, to do a job like this," Smallmon said, "but when you're lucky enough to get the opportunity to host a show of this magnitude, you've kind of got to make it your life in a lot of ways."
When she takes her seat behind the microphone in the morning, Smallmon believes that two of the most talented people she has ever worked with are sitting by her side. In her view, she needs to be at the same level as them on the program and effectuates that through her preparation and by bringing different perspectives to the air.
"I have zigged and zagged and occupied different roles throughout my time," Smallmon said. "It's really just been surprising opportunities that I have emerged and that I've really been grateful to have and that I want to take advantage of, but I don't really think about the future and my motivation is not really driven by what's next; it's driven by the present.
For now, Smallmon is focused on attaining success in New York City and hopes to participate in the program for as long as possible. Down the road though, she knows that her career will entail a second return to St. Louis when she wants to be back in the community she loves and closer to her family. The gratitude she has in being able to regard the city as home is conspicuous and authentic, and those in the locale continue to listen to her on 101 ESPN for two hours each morning ahead of the station's local morning program.
"My only goal right now is to make UnSportsmanLike the best show that it possibly can be, and if that is the case, hopefully we have an amazing run with the show," Smallmon said. "That's the goal is to make it as amazing as it possibly can be and ride that wave for as long as we possibly can."
Smallmon never envisioned herself working in radio but now finds herself as a trusted voice in the mornings on a simulcast program within the network's on-air lineup. Through it all, she has remained true to herself while exhibiting an evident commitment and passion for the craft, valuing every chance she has to go on the air.
"People will always say things to me like, 'Oh, are you going to be the next Erin Andrews?,' or things of that nature," Smallmon explained. "And I say, 'No, I'm going to be the first and only Michelle Smallmon,' because the edge that I have over everybody else is that I'm me. There's nobody else that's me, and so if I can just be myself and be authentic every day and do that, anybody else can."
Derek Futterman is a contributing editor and sports media reporter for Barrett Sports Media. Additionally, he has worked in a broad array of roles in multimedia production – including on live game broadcasts and audiovisual platforms – and in digital content development and management. He previously interned for Paramount within Showtime Networks, wrote for the Long Island Herald and served as lead sports producer at NY2C. To get in touch, find him on Twitter @derekfutterman.
Desmond Howard Unnecessarily Threw Pete Thamel Under the Bus on College GameDay
College football fans can be a crazy bunch, most of them are crazy in the sense they are doing stupid things that give you a good laugh but, every fan base has a lunatic fringe. Each fan base is more than willing to point out the lunatic fringe in the fanbase of their rivals but often are slow to acknowledge their own offenders. That doesn't mean they don't exist in any program that has any significant fanbase. The lunatic fringe affected College GameDay Saturday, and Desmond Howard didn't help the situation.
As a fan, you can accept it as true or bury your head and assume you are the one singular program that has somehow avoided having a fringe lunacy.
Michigan is certainly a significant football program with a massive fanbase. Just the sheer number of Michigan fans tells you there is going to be a larger than normal number of fans that might fall into the category of "fringe lunatic", it is just how the odds work.
That suggestion was made by ESPN during Saturday's College GameDay which originated from Ann Arbor, Michigan. Just in case you are completely unaware of the biggest story in college football this season, during Saturday's Ohio State-Michigan game, Wolverines coach Jim Harbaugh was serving the final game of an agreed upon Big Ten Conference suspension. The game also happened to be the biggest game of the season so far, a virtual play-in game for the College Football Playoff.
The suspension of Harbaugh was the result of allegations that Michigan staffer Connor Stalions was running an "off the books" sign stealing operation and that Stalions was a little too closely connected with Harbaugh for the Big Ten's comfort.
Stories like these only become mainstream by reporting and ESPN's Pete Thamel was on the frontlines of that reporting. It should be said that, just because something is reported by ESPN, FOX, or CBS, doesn't automatically make it true. Likewise, just because something reported about your team may not paint them in the best possible light, it doesn't make it untrue. That was the gray area ESPN's College GameDay found themselves in Saturday; one of their top college football reporters in the very midst of the fans that are upset with his reporting.
Thamel joins GameDay on site every week, normally delivering the breaking news on injuries and coaching changes, fairly normal stuff. He delivers his reports, not on stage, but among the actual team fans who are gathered behind the set for all the cameras to see.
Except Saturday when Thamel was not among the masses but inside the more controlled confines of Michigan Stadium.
Honestly, Thamel being inside the stadium, rather than among the crowd, would not have seemed at all odd to me until Michigan's Heisman Trophy winner and GameDay analyst Desmond Howard made it awkward in this exchange:
Howard: "We've been doing this 12, 13 weeks and Pete's always been in the crowd giving his reports, I'm like, 'What the Hell's Pete in the stadium for?' That kind of just threw me all off, I'm like, 'Put your big boy pants on and do it in the crowd like you normally do it.'"
Rece Davis: "He's got some from the lunatic fringe, some 'friends'. We're just taking care of him."
Howard: "We've got security. We'll be ok. These guys are nice out here. These are nice fans. They're not going to do anything."
Davis: "It only takes one. That's all."
Howard: "He'll be ok. Put the big boy pants on."
I have no idea how many credible threats Thamel has received but there was, apparently, enough concern for ESPN to move him into an area that could be more easily secured.
Desmond Howard, though, seemed upset that ESPN doing that painted the fan base of his old school in a very negative light. I would make the case that even the most ardent GameDay viewers wouldn't think it odd that Thamel was inside the stadium rather than among the crowd. Howard's insistence on Pete not wearing his "big boy pants" only drew further attention to the fact Thamel was not in his normal spot.
Desmond Howard came off sounding like he was under some sort of pressure, personally created or applied from Michigan interests, to point out there was no reason Thamel should have any concern about Michigan fans. In doing so, Howard came off as something he's never been accused of being, a poor teammate. The best way to handle the situation for ESPN would be to completely ignore the fact there was a change in Thamel's location. In the event ESPN thinks anyone would notice, highly unlikely as it may be, just create a simple cover story.
To Thamel's credit, he seemed content to not be the focus of this addition to the story, it was only Howard's awkward interaction that brought it to light. It was completely unnecessary and only made everyone involved look a little worse.
In his NFL career, Desmond Howard averaged only one fumble per season, Saturday in Ann Arbor, he added another.
Ryan Brown is a columnist for Barrett Sports Media, and a co-host of the popular sports audio/video show 'The Next Round' formerly known as JOX Roundtable, which previously aired on WJOX in Birmingham. You can find him on Twitter @RyanBrownLive and follow his show @NextRoundLive.
Nick Wright, Danny Parkins, Andrew Fillipponi and Omar Raja Join The 2024 BSM Summit Lineup
All four of these men are extremely talented and accomplished, and I'm grateful to each of them for making time to be with us.
The buildup to the 2024 BSM Summit continues with our next speakers announcement. Media professionals looking to attend March's show can secure seats at BSMSummit.com. We've already announced Jeff Smulyan, Mark Chernoff, Don Martin, Bruce Gilbert, Scott Sutherland, Chris Oliviero, Scott Shapiro, Spike Eskin, Mitch Rosen, Paul Mason, Bonnie Bernstein and Damon Amendolara will be part of the event. We'll have additional big names to reveal in the weeks and months ahead too so stay tuned for more.
Before I get into the latest group of speakers, I want to pass along some Barrett Media news.
First, when you log on to BSM and BNM on Monday December 4th, you'll notice both sites operating with a new, cleaner look. We pump out a lot of daily content on our websites but finding all of it can be intimidating. We're hoping the modifications make it easier to find and digest our content and look forward to your feedback on what we roll out next week.
Secondly, I've spent months going through a process to identify an Executive Editor for Barrett Media. The type of leader I've been looking for different from what exists at some online publications. I've spoken to a lot of smart, talented people during this process, many who I know could make us better. However, there is only one job available. Fortunately after going through an extensive search, I've identified someone who I'm interested in teaming with to help take Barrett Media to the next level. I hope to announce that hire and the addition of a number of new writers next week. I think our readers, partners and clients will like what's on the horizon.
Third, we have opened up voting on the Barrett News Media Top 20 of 2023. The deadline to cast votes for News/Talk PD's is next Monday December 4th. We will present the News/Talk radio format's collective feedback December 11-15 and December 18 on BarrettNewsMedia.com.
There's other stuff on the way as well, but I'll save the rest for next week. Let's dive now into the latest additions to the Summit.
It is my pleasure to announce the additions of Nick Wright of FS1, Danny Parkins of 670 The Score in Chicago, Andrew Fillipponi of 93.7 The Fan in Pittsburgh, and Omar Raja of ESPN to the 2024 BSM Summit speaker lineup. All four of these men are extremely talented and accomplished, and I'm grateful to each of them for making time to be with us.
Starting with Omar Raja, the work he did building House of Highlights into a powerhouse social brand is well documented. He now serves as a commentator for ESPN's digital and social content, which includes being the leading voice behind ESPN's SportsCenter Instagram account, and providing strategic social programming across ESPN's social platforms. It's not every day industry professionals gain an opportunity to learn from one of the industry's top social media minds, so I'm hoping to see a lot of folks present when he shares his wisdom at the Summit.
Shifting from digital to on-air talent, one session I know many will be present for will include three personalities who have been highly successful in each of their careers, and share a lifelong bond through the friendships they formed while attending Syracuse University together. Nick Wright, Andrew Fillipponi, and Danny Parkins are three of the best in the business today, and all three will be on stage together to discuss their individual paths, their differing approaches to content creation, measuring and managing success, and much more. Having Damon Amendolara, another Syracuse graduate who's been highly successful on the air, guide the session should make it even more interesting and entertaining for all in the room.
With these latest four individuals added to the lineup we've now secured sixteen top speakers for March's show. I'm hoping to reveal the next group of participants in a few weeks. Once we get past the holidays I'll start revealing the awards winners and a few executives who will be part of the conference.
I want to thank Steve Stone Voiceovers, Good Karma Brands, Bonneville International, Silver Tribe Media, Premiere Networks and the Motor Racing Network for returning as sponsors of the 2024 BSM Summit. If your group would like to explore a sponsorship opportunity for the show or review website or newsletter options for 2024, email Stephanie Eads at [email protected] to receive a copy of our advertising decks.
That's the latest for now. More to come in December.
Jason Barrett is the owner and operator of Barrett Sports Media. Prior to launching BSM he served as a sports radio programmer, launching brands such as 95.7 The Game in San Francisco and 101 ESPN in St. Louis. He has also produced national shows for ESPN Radio including GameNight and the Dan Patrick Show. You can find him on Twitter @SportsRadioPD or reach him by email at [email protected].