Ron Santo Prepared Cory Provus For Bob Uecker
"They show me some numbers once in a while to show me how many people are listening and its incredible I'm just amazed at the outreach and I'm so honored by the amount of people that listen."
With the Minnesota Twins on the verge of clinching a playoff spot a lot of the eyes of baseball are on this team. It has hit the most home runs in the league (as of September 18, 2019) and features a Major League record 5 players with 30 or more homers. Calling it all is Cory Provus on Twins Radio. Provus is with his third big league club and now in his 7th season of play-by-play in Minneapolis. I've known Cory for a long time and caught up with him this week at Target Field.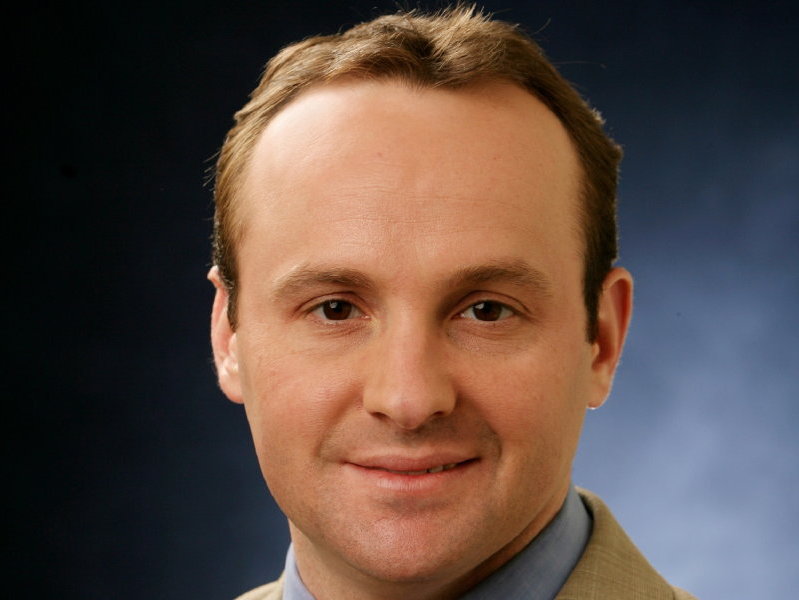 Andy Masur: I know this is something that you've wanted to do all your life, tell us about the path you took to get started. 
Cory Provus: My path started when I was about 7 or 8, and my cousin is Brad Sham he's been the voice of the Dallas Cowboys forever. My mom is the youngest of 4, so my mom was already Brad's aunt when she was about 7. So, when i was old enough to realize what he did for a living that you can make a career even if you're not good enough to play a sport that you could still make a career talking about it, I thought that sounded pretty cool. So that was the first path just following him. 
I was like every kid that wanted to get into this field. Growing up in Chicago you turn the TV down on Sunday's and put the Bears game on, clip the rosters from the Tribune or Sun-Times, you'd start broadcasting into the tv. I really knew what I wanted to do when i was a kid and I set a goal for myself to do it.
I got a break in High School working on a tv show, then on Sports Channel Chicago called School Yard Jam, which was a monthly news magazine on high school athletes I was a reporter on that show and that gave me a tape. It got me a gig at WAER at Syracuse radio my freshman year in college. From there I was lucky enough to catch a break here and there and I went small. Out of school I lived in Virginia, then North Carolina and then Alabama. I was really taking any gig I could get when I was younger. 
AM: Then a big break getting a job with the Cubs (full disclosure Cory followed me in the job at WGN Radio), had to be a dream come true for a Chicago kid.
CP: So, going back to when I graduated from college, I graduated in 2000 and I had this job in Blacksburg, Virginia. I didn't know anybody at WGN Radio (then the flagship home of the Cubs) but I had a cassette tape, literally a cassette tape of my work. I contacted Dave Kaplan and Dave Eanet and said here, I'm a Chicagoland kid, not looking for a job I just recently graduated from college and I just want you to hear my work. They were kind enough to meet with me and show me around the studios. Then my path began professionally in Virginia, but twice a year I would send Dave Eanet an email, saying here's what I'm doing, if anything comes open please keep me in mind. 
Then a little birdie told me in 2006 that you were in the running for a job with the San Diego Padres. But I knew you were finishing up your work with the Bears, I believe that year coincided with the Bears Super Bowl, so that extended the dialogue because it wasn't exactly a definite, but meanwhile I was in the mid to end of my season with the UAB basketball team in Birmingham. Then I found out that you got the job in San Diego, and I had the tape out the next day. Like everything in my mind was ready to go. I just needed you to get the job in San Diego to start the process. The fact that Dave Eanet knew where I was and what I was doing, to this day I'm so grateful that I maintained that relationship when I graduated from college. 
AM: From the Cubs you went on to Milwaukee and then to the Twins…along the way you were around some pretty good teams. What was that like to be on the mic when these games meant so much?
CP: In 2007 my first year with the Cubs, that was a playoff team. I was 28 years old when I got that job and turned 29 during the season and here I was celebrating a playoff berth in Cincinnati. Being in that clubhouse in my first year covering a Major League team, I thought it was Disneyland. I'm there with Ron (Santo) going back and forth on the air, but them I'm talking to Will Ohman, a reliever at the time, and he asked me "can I pour a beer on you?"  I just won the lottery.
I remember the next day I was talking with a host on WGN kind of reflecting back on the night before and I'll never forget this, that night in Cincinnati after they clinched, I just sat in my hotel room, just sat at the desk chair, no music, no TV, minimal light and I just looked out the window and tried to reflect in my mind what just happened. It was such a career thrill that I got to experience that with my favorite team growing up to be a part of that, to cover that was incredible.
Now in 2008 they were even better, they won 97 games they thought they were going to have a lengthy playoff run but were swept in 3 by the Dodgers.  Then 2011 with Uecker was special because in 2010 he had a rough year physically, he had two open heart procedures in 2010 and he missed a chunk of the season, but to see him back healthy in 2011 and really get behind a really good team that was two wins away from the pennant, that was amazing.
Then with the Twins, they had a bad run. Starting in 2012, my first year they were losing 90 some odd games a year. They had that one brief run in 2017 where they won the Wildcard and went to the wildcard game, they got bounced by the Yankees but they had that one moment of summer where it was ok, they captivated the fan base somewhat. That came late too, because they didn't get hot until August, where in 2019 this team has been a force from the opening weeks of the season. So this is my first time being here living in Minneapolis in the Twin Cities where the fans are really behind the Twins even more so than the Vikings who have a pretty big footprint in the city. I had no idea how much they swallowed up attention in this town until I moved here but this is the first time that the Twins have been good and good enough from the opening weeks until now into September where they have the attention of the market. 
AM: Do you feel a big sense of responsibility being the voice of this team and having fans hang on your every word as the Twins march to the Playoffs?
CP: I don't, if I did I'd probably panic, I don't. They show me some numbers once in a while to show me how many people are listening and its incredible I'm just amazed at the outreach and I'm so honored by the amount of people that listen. I was so lucky that I learned from guys that were just like "don't take yourself too seriously", have a good sense of humor about it. If I didn't learn from (Pat) Hughes, if I didn't learn from (Len) Kasper or Uecker or Brian Anderson and all these guys that I was so fortunate enough to learn from, it would probably feel differently, I'd probably be stiff about it, take myself so seriously that I'd be like a character out of the Simpsons, and just that stoic, can't have a sense of humor, you have to put on a fake voice, its not me. I just want to have fun.
The guy I work with everyday is a big part of that too. Danny (Gladden) is a perfect blend for how I was raised in this game, because he's all about self-deprecating humor and some levity with all this and that's how I operate too. 
AM: You've had a chance to work with some legends, Ron Santo, Bob Uecker have those experiences helped you along the way to this job with the Twins? 
CP: Well the Uecker part of it, working with Bob I was kind of prepared for it because of Santo, he was such an icon. He was so special and meant the world to you and meant the world to me and so many and we miss him dearly. We miss him every day. I'm sure it's like you, when I come to the ballpark I think of a memory every second about something that he would find interesting about a game or a city or something about a conversation and so I think about him often. Because I had that experience being around Ronnie where you're pulling up to a hotel and there's Derrick Lee and Carlos Zambrano, Kerry Wood and Alfonso Soriano, Santo is the star.
I mean Santo is the star and then comparably in Milwaukee, there's Braun and Fielder and Weeks and Hart, nah Uecker. We want Uecker. So to be around Bob, it was incredible but I had experience being around that kind of iconic figure in the two years that I got to travel and learn and laugh and be around Ron.
Andy Masur is a columnist for BSM and works for WGN Radio as an anchor and play-by-play announcer. He also teaches broadcasting at the Illinois Media School. During his career he has called games for the Chicago Cubs, San Diego Padres and Chicago White Sox. He can be found on Twitter @Andy_Masur1 or you can reach him by email at Andy@Andy-Masur.com.
The Big Ten Didn't Learn ANYTHING From the NHL's Mistake
However, to not have your product ever mentioned outside of Saturdays ever again on the network that literally everyone associates with sports seems like a steep tradeoff to me.
My favorite moments in life involve watching someone/something on the verge of a great moment and after a lot of struggling, get to the moment that makes them happier than you cam imagine. You can feel your scowl shift from tepid observer to interested party and then finally transition to open fandom. I was on the verge of another one of those moments coming into this week until the Big Ten decided that they would make biggest mistake since the Legends and Leaders divisions.
The conference was closing in on a brand new set of media rights to go into effect starting with the 2023 football and basketball seasons. The discussions were near a climax when the USC and UCLA called Big Ten commish Kevin Warren. Then, the negotiations relaunched and something special was about to happen. The Big Ten was inches away from declaring themselves the richest and most forward-thinking conference in the entire country and if they could win a few football games, they'd be head ahead of the SEC.
You can argue until you are Gator Blue in the face but the fact is, the Big Ten was about to explode and pass the SEC. The conference was about to have games on FOX, ABC/ESPN, CBS and NBC. All of the networks. ALL OF THEM. They were also developing a package for a streaming service to test the waves of the web. It all sounded so damn smart.
Then, the Big Ten went dumb.
The conference got greedy and asked for too much from what would have been their most profitable partner in cachet, ESPN. Reportedly the conference asked ESPN for $380 million per year for seven years to broadcast the conference's second-rated games… at best. My jaw hit the floor.
Pure, unapologetic greed got between the Big Ten and smart business. The conference forgot a lesson that the NHL learned the hard way. ESPN dominates sports. ESPN is sports.
I don't need to go to far back in the archives to remind you that ESPN's offer to the NHL for media rights wasn't as lucrative financially as NBC's was, but the NHL took the short-term money and ignored the far-reaching consequence. ESPN essentially wiped them from the regular discussion. Yes, there were some brief highlights and Barry Melrose did strut ass into the studio on occasion, but by no means was that sport a featured product anymore.
One afternoon I had someone tell me that they were upset ESPN was airing a promo for an upcoming soccer match that ESPN was carrying. He told me, "they're only promoting it because they have the game."
That's kind of how this thing works. ESPN is in business with some sports and not others so it makes a lot of sense to promote those you are in business with, yeah? ESPN doesn't spend a lot of time promoting Big Brother, Puppy Pals or ping pong either. Why would they? There is no incentive too.
Here's the sad question. Why would ESPN bother promoting the Big Ten? Why would ESPN spend extra time on the air, on their social platforms, on their digital side, to promote something they don't have access to? The Big Ten is a big deal, but is it that big of a deal?
I am not suggesting that ESPN will ignore the Big Ten. They will still get discussed on College GameDay. But why would the network's premiere pregame show for decades go to any Big Ten games and feature the conference?
There will be highlights still shown on SportsCenter, but I'm willing to bet they get shorter.
The Big Ten chose network television and a streaming service over the behemoth that is ESPN. As far as streaming is concerned, consider that over half of all NFL frequent viewers still don't know that Thursday Night Football games are on Amazon only this year. That's a month away and that's people who call themselves frequent NFL viewers and that's the biggest, baddest league in the land. Good luck telling them Purdue/Rutgers is on Apple or Amazon. Streaming is a major part of the future, but it still isn't the now.
ESPN may seem like the safe bet, but that's because it's the smartest bet. NBC is a fine network that spends a bajillion dollars on America's Got Talent and The Voice. Fine shows, but tell me where I can watch highlights of the recent Notre Dame/Stanford game.
CBS is a wonderful network that dominated with the SEC package for a long time, but that's because the very best SEC game each week went to CBS. Will they still dominate if they have the league's #2 package? Because why wouldn't FOX, Big Ten Network co-owner FOX, get the best game each week for Big Noon Saturday?
There isn't a single one of us that has a good damn idea where college football will be in three, five or seven years but I do know that ESPN isn't going anywhere. I know ESPN has elite talent at every level of production and on-air that's been in place for a really, really long time. I also know ESPN cares way more about sports than the other networks. CBS would like the Big Ten to do well, but CSI: New Orleans is a priority, too.
The NHL went for quick money and it cost them market share. The sport is still trying to recover after being largely ignored by ESPN for 17 years. It wasn't out of spite, it was out of business. The NHL once thought it didn't need ESPN. Where's the NHL now?
The money the Big Ten will generate is amazing, I will not deny that. It seems like a boondoggle of a lifetime to grab this cash. However, to not have your product ever mentioned outside of Saturdays ever again on the network that literally everyone associates with sports seems like a steep tradeoff to me. The Big Ten is going to get paid a lot now but in the long term, they will pay the most.
Arky Shea serves as BSM's evening editor, a daily news writer, and a weekly media columnist. He has previously worked for Outkick, 97.7 The Zone, 740 Sports Radio, and 730 The Ump where he held roles as the station's program director, afternoon host, and producer. To connect, find Arky on Twitter @ArkyShea.
Will Big Ten Lose Relevance Without ESPN's Machine Behind It?
Does ESPN's grip over sports talk and the college football scene affect how a Big Ten team is perceived versus how an SEC or ACC team is looked at? We have yet to determine that but I don't believe it will.
It's a historic time for the Big Ten. The athletic organization is about to become the first college conference to pass $1 billion per year in television rights. The other big news comes straight out of Bristol, Connecticut. ESPN is stepping away from broadcasting its games for the first time in 40 years. ABC will also no longer air Big Ten games for the first time since 1966.
I became a fan of college football during the Reggie Bush/Matt Leinart era and have so many memories of watching USC on Fox Sports Net and ABC. It's so crazy to imagine that ABC won't be airing any USC home or intra-conference games for the first time since 1954. This is a move of epic proportions.
The change could be seen as questionable to some from the Big Ten's point of view. ESPN is still in 80 million homes. ABC is opening up more slots in prime time for live sports to be available in as shows like Dancing With The Stars begin to transition to streaming exclusively on Disney+. Most of all, ESPN dominates the college football conversation. College Gameday is one of the best studio shows on television and attracts the attention of everyone from the influential to the Average Joe.
SportsCenter is still the sports news show of record and literally faces no other competition besides similar news programming on league owned networks. First Take, as bloviating as it can sound on television, is still one of cable's highest rated live broadcasts on a daily basis and has a lot of relevancy on social media. Pardon The Interruption is one of the few shows on sports television (if any) that can still draw 1 million viewers on a daily basis. Paul Finebaum is an expert in the game that people trust, watch and listen to on a daily basis and is currently aligned with ESPN's SEC Network. Finally, the College Football Playoff and Championship still air on the "Worldwide Leader".
Does ESPN's grip over sports talk and the college football scene affect how a Big Ten team is perceived versus how an SEC or ACC team is looked at? We have yet to determine that but I don't believe it will. There seems to be an assumption among fans in forums and social media that all of a sudden ESPN is going to overrun its audience with debate topics and stories across its platforms that are focused solely on the SEC.
While there will be increased attention on the SEC across Disney-owned networks and sites, as there should be because that's what ESPN is paying for, it is a proven fact that what rates best is a solid product with interesting conversation from multiple angles. Audiences will be able to easily decipher rather quickly whether what they are being served is interesting versus what is being fed to them purposefully and react very quickly.
There is nothing executives love more than a highly rated, lively, and contentious broadcast that draws attention and contributes to the national conversation. Even though ESPN is more friendly with the SEC now, there is a reason why it is called show business is not called show friends. Why would ESPN want to drain out ratings from their linear programming especially given the already strenuous rope that basic cable is holding onto as a whole?
Let's just say Big Ten powerhouses like Ohio State and Michigan are both ranked in the top 10 and playing in their traditional yearly game. Despite the fact that Fox will be broadcasting the game, I just don't see how or why SportsCenter wouldn't be giving such a prolific game the same coverage it would on a normal basis. There would most likely be no reason for College Gameday to not do their show live from the game or for shows like First Take and PTI to not participate in some sort of debate about it. It's just not good business for a sports information destination to not engage in the practice of giving out information and analysis about sports even if they don't own a particular sport or league's broadcast rights.
It might be possible to reduce coverage with less popular leagues such as NASCAR and the NHL, which ESPN has been accused of doing in the past, and get away with it without affecting your bottom line. While NASCAR and the NHL each have millions of fans worldwide, their fandom alone can't compare to the influence which the alumni of major colleges and universities across the country can sway. The Big Ten alumni base is so far and wide that it would be too noticeable after being done consistently not to make some sort of dent. Disney's own CEO Bob Chapek is an alum of Indiana and Michigan State.
The assumption that Gameday prefers SEC schools has already existed for a long time and could be a determining factor of why Fox's pregame show Big Noon Kickoff, which has predominantly broadcasted its show from Big Ten schools, is already beating or coming close to Gameday's ratings week after week.
I also don't want to underestimate Fox, CBS, and NBC's impact on the sports conversation. FS1's "embrace debate" shows may not get the highest ratings but their distribution across social media and the podcast world is well established. The Herd with Colin Cowherd is the 13th most listened-to sports podcast in the country. Replays of FS1 shows are available 24 hours a day on FAST (free ad-supported television) channel apps such as Pluto TV and Tubi that reach millions of people. Fox also recently launched a channel with Fox Sports clips on Amazon's news app that can reach up to 50 million active users.
CBS Sports has a news network reminiscent of the old ESPNEWS on that same app as well as Pluto TV and is a producer and television distributor for Jim Rome, one of the most listened to sports talk show hosts on radio. It also distributes the highest-rated sports talk morning show in New York – Boomer and Gio – on national TV.
NBC's sports talk universe exists primarily through their Peacock app (which will reportedly have an exclusive package of its own) and includes Dan Patrick, number 12 on the podcast charts, and Michigan alum Rich Eisen, who has a robust presence on YouTube.
ESPN has more concurrent linear television viewers than its rivals daily. But sports talk content from Fox, CBS, and NBC can still reach a substantial audience through YouTube, FAST channels, streaming services, podcasts, and radio. Fox, CBS, and NBC's non-sports talk programming throughout the day on their broadcast networks can also serve as a venue to expose the Big Ten's athletes and schools in a non-traditional way and reach more people not exposed to college sports yet.
The biggest thing we can't forget is that as of now, for the next 10 years, there will only be one college sports conference whose games are as widely broadcast to the masses as the NFL's – the Big Ten. Unlike the cable networks, at least 100 million people (1/3 of the country) have a way to access Fox, CBS, and NBC every week. Whether ESPN is talking about the Big Ten or not, the conference will always be able to reach more people than the SEC and other counterparts week after week. Sports fans are already used to flipping between Fox, CBS, and NBC to watch their NFL games on Sundays. They know where to find all three channels and that alone makes the Big Ten the closest comparison that will ever exist to the NFL in our current media landscape. You literally can't match that.
Jessie Karangu is a columnist for BSM and graduate of the University of Maryland with a bachelor's degree in journalism. He was born and raised in Baltimore, Maryland but comes from Kenyan roots. Jessie has had a passion for sports media and the world of television since he was a child. His career has included stints with USA Today, Tegna, Sinclair Broadcast Group and Sightline Media. He can be found on Twitter @JMKTVShow.
Producers Podcast – Nuno Teixeira, ESPN Radio
Brady Farkas is a sports radio professional with 5+ years of experience as a Program Director, On-Air Personality, Assistant Program Director and Producer in Burlington, VT and Albany, NY. He's well versed in content creation, developing ideas to generate ratings and revenue, working in a team environment, and improving and growing digital content thru the use of social media, audio/video, and station websites. His primary goal is to host a daily sports talk program for a company/station that is dedicated to serving sports fans. You can find him on Twitter @WDEVRadioBrady and reach him by email at bradyfarkas@gmail.com.