Steve Hartman Loves Sports. The Rest Is Just Crap
"I think that goals can work for certain people. I think people are motivated by them. But personally it's not my deal. My only goal from a career standpoint is to work in sports as long as I can."
We often hear about athletes that maximize their talent and ability. Not only has sports broadcaster Steve Hartman gotten everything out of his talent and ability, he has also maximized his time. For the past 20 years, he's been working seven days a week. Let that wash over you for a minute. Over a 20-year span, Bill Belichick's "no days off" chant would be a great description for the bulk of Steve's career.
Take a deep breath and try not to feel fatigued just by reading about Steve Hartman's workload. Each Monday through Friday from 3-6pm, Steve hosts the Loose Cannons on XTRA 1360 FOX Sports San Diego along with Rich Ohrnberger and John Schaeffer. Steve hosts national shows for FOX Sports Radio from 10am-1pm PT on Saturdays and from 10am-2pm each Sunday. But wait there's more — Steve also serves as a television sports anchor each Saturday and Sunday evening for KTLA Channel 5 in Los Angeles. I could at least use a power nap after typing up that massive schedule.
Steve shares some of his insightful philosophies in the interview below. His thoughts about amplifying radio partners and making sure they shine the brightest is brilliant. He also talks about his most valuable asset, which would benefit mostly everybody reading this piece. Steve shares some radio stories that are legitimately outstanding. The story about a $24,000 check is funny, but the absolutely crazy tale of Steve channeling his inner Andrew Dice Clay on the air in full f-bomb mode is legendary. Enjoy.
Brian Noe: Working the amount that you do — legendary might be going too far, but it's well known within the business — why do you feel the need to have such a heavy workload?
Steve Hartman: Well I tell you what, Brian, originally when I expanded in 1998 — I was just doing my normal Monday through Friday radio show — I got offered an opportunity to do weekend television. I was in San Diego and was offered a weekend television job in L.A. I had two young boys at the time. I was doing the economics. I could make more money doing two days of weekend television than my wife with two babies at home could probably make on a full-time job. That's how it started.
As time has gone on basically trying to explain this to people my first thought is what we do — at least from my standpoint, everyone has a different opinion — is not exactly working. I don't want to completely downplay it because obviously I've been doing radio for 30 years and television for over 20 years. There is a certain skill set that obviously is acquired over time. But we're really doing — or at least I'm doing — my vocation is my avocation.
On the weekends for instance, I'm sitting there watching football games, which I'd probably be doing sitting at home anyway, except I'm getting paid to do it and talk about the games. It's more of having something to do every day, being accountable every day. I'm 61 now. It defies logic. My father retired at 63 and passed away a year ago at age 89. My grandfather — my dad's dad — retired at 62 and lived to be 97. They had the long retirements. But I don't really look at it that way. I feel like working every day keeps me sharp, keeps me focused, and gives me something to do every single day. At this point in my career, that's pretty much why I do it.
Noe: What do you think you would do if the same situation at The Mighty 1090 happened at your station and they were like, "Hey man, sorry, no station. You've got no weekday show." Would you look for another gig, or just say that's that?

Steve: That's a good question. My general attitude now is that my current situation with my San Diego show, my network radio, and my television work, they're really three separate entities. If any one of them should stop — again depending on the finances and everything else — I don't know at this point if I would actually seek to replace. I say that now, but as you know in this business, Brian, my most valuable asset in my career has been saying yes. I just say yes.
Even going beyond yes, for instance, on the Sunday national show I requested to Scott Shapiro to take the shift. Originally he was hesitant, but the one thing he said — well two things, he was complimentary of my work — but more importantly he goes, "I know you're going to be there every Sunday. You just don't take any days off." What do they say? The best ability is your availability. I've used that as sort of a motto throughout my career that if you hire me and I'm going to be there. Period.
It was very funny, when I got let go by the network at the end of 2013, when they blew up my show with Pat O'Brien and they pretty much cleaned house and sort of redid the national shows, it was the first time I'd ever been let go, ever, in my entire career. It was funny because my contract had two months left through the end of February 2014 and Annie Zidarevich called me and said that your last check is going to be a hard check. It's going to include unused vacation pay.
I didn't say anything because that didn't sound right to me. I used to think it was like if you don't use it, you lose it. I didn't say anything. I just thought a couple extra $1,000 would be good. I got the check. I had over $24,000 in unused vacation. It was like wow, okay, maybe I should have taken a few more days off along the way. I don't know if it's so much about a work ethic as it is something that I just personally sort of need to keep me focused and stimulated to do something every day.
Noe: Take a baseball player that's in the major leagues and then he gets designated for assignment and he's in the minor leagues. You know how fans look at that, it's like, "Aww man, you're not in the majors anymore." When you go from a weekday national show to a weekday local show, there are people in the business that look at it the same way. How do you look at it?
Steve: I think that my situation in broadcasting is different than a lot of guys in the business, and that is I never sought to be in the business. I went to UCLA. I was sports editor of my college paper 40 years ago. When I got out of college you really had two choices. Newspapers were very prominent in those days, but I wanted to work in sports PR. I wanted to work for a team. I interviewed with the Dodgers, the Angels, the Rams, and got hired by the Los Angeles Raiders. They had just won the Super Bowl in 1984. I was 26 years old and I worked for the Raiders for four and a half years.
I hastily quit my Raider job because it was the '80s. I had seen the movie Wall Street one too many times. This guy convinced me that he was Gordon Gekko and I was going to be his Bud Fox and we were going to make a lot of money. I was 30 years old. I had asked for a raise from Mr. Davis. He said we were 5-10 this year. I'm thinking we were 5-10? I wasn't the one that thought that Rusty Hilger was the second coming of Joe Namath. I got out of sports for exactly four months and quit that job because I realized I was a fish out of water.
I was looking for another PR job. In the meantime just to kill time, I was working as a sidekick on a radio show with a man named Bud Furillo, who is a mentor of mine, a longtime L.A. newspaper and radio guy. He was the one that got the call from John Lynch in San Diego about the idea of creating an all sports station after WFAN had launched in New York. Long story short, instead of hiring Bud because he wanted more money, they hired me instead. The rest was history.
My attitude about my whole career is — people have had visions of my career that are different than my own visions. When 690 hit big in the mid '90s, I'm getting calls from everywhere. When ESPN launched their radio network Len Weiner called me. I knew Len from WFAN. He said I want you on national. I'm like, I'm not interested in national. I live in Southern California. I'm an L.A. guy. I live in San Diego. I go back and forth. So I turned down everything. I had no interest in doing national radio. I was forced into national radio.
When 690 blew open, they moved us up to L.A. I had a very successful L.A. show with Mychel Thompson and Vic the Brick. Without me even knowing, they dropped the bomb that we were going to switch to a national show. I didn't want to do national. Eventually with Pat [O'Brien], even though I love Pat personally, it was an awful show. We were getting Talkers putting us as the #11 show and I'm thinking this is the worst show I've ever done.
I was honestly relieved when we got the plug pulled on the national show. When they came back to me and said, look Steve, we've been trying desperately to get this FOX affiliate in San Diego off the ground. I said I'm there. Simple as that. Certainly at this point, I know people look at San Diego like it's got to be the worst sports city in America. They have a baseball team few people care about. Obviously we lost the NFL team. But it really allows me to do very much an open forum show because I know we have a lot of transplants, which makes Southern California always unique.
Honestly I've never really cared what other people thought about my career because from the very get-go — look, Jim Rome was my update guy. He was fiercely ambitious. I give him all the credit for the career that he created and the millions of dollars that he made. That just wasn't me. I wasn't that ambitious. People were more ambitious for me than I was for myself because the whole time I kept thinking are they really paying me to do this? Even 30 years in the business I'm sort of like let me get this straight, I get paid to talk sports. That to me just still blows my mind.

Noe: Keeping in mind that you think the show with Pat O'Brien is one of the worst shows you've ever done, what in your opinion are the ingredients of a good sports radio show and the ingredients of a bad one?
Steve: Well Brian — you can call it old school — I'm a sports guy. I talk sports. I'm not into popular culture. I mean I'll go to the movies once in a while. That's not why I'm there. My attitude is if you're turning into a sports talk show, I want to hear sports. Even when I first broke into this business and I saw people creating shows, like creating characters on the air, I'm thinking to myself I can't do that. Either this is going to work with me just talking sports or I'm just going to have to find another line of work. I just talk sports.
My frustration — Pat was a popular culture guy. Pat knew people. I love Pat dearly, but the problem was the network decided to put Pat in the lead seat. That I thought was a bad idea for Pat and it made it a very difficult show because I'm a sports guy. If I'm not sitting next to someone that I can talk sports with, that creates a problem for me. I want to be able to converse in sports.
I can guarantee you this, Brian; no one has sat next to more people in the history of sports talk radio than I have. It is not even close. I've counted at least 80 people that I have co-hosted a show with over the course of my career. Some long-term, some not, but my ability to work with somebody else has always been based on — I want to know what they know, and then I will steer the conversation to what they're comfortable talking about.
Dahntay Jones was a prime example. Dahntay only wanted to talk NBA, and more than that, he wanted to sort of be a de facto NBA general manager. The seven or eight shows we did together that's all I did was let's make a deal. Let's work these deals and he was into it. He was breaking it down, making calls, and everything else. I try to play to the strength of my partners. If I can't talk sports with the person I'm talking to, then why are we there? In my opinion it's sports, talk, radio. The rest of it is just crap.

Noe: Who was the most talented co-host that you worked with?
Steve: Wow. That's a really hard thing. My first Loose Cannon partner was Chet Forte. Chet was of course the legendary director/producer of Monday Night Football. Here I was trying to launch my career — and this guy was a novice in radio — but he was also a guy that when ABC got Monday Night Football in 1970, Roone Arledge told Chet, look, this game cannot sound or look like any other game. Ever.
Chet was so creative. It took me a while because we used to scream at each other on air. I literally thought this is a train wreck. Then the Union Tribune in San Diego wrote this glowing review of our show and I'm like are they listening to the same show I'm doing? It also gave me a sense that — basically what I try to do with my partners is just amplify who they are, then adjust myself to whatever their personality is.
As far as talent is concerned, I think there are insanely talented people throughout the business. I think you're extremely talented. I love Ben [Maller]. I think Ben is a very talented guy at night. Some guys fit their slots really well. Then there are other people in the business that I think are just faking it. I can tell instantly who the real sports guy is and who the non-sports guy is. I won't mention any names but there are some obviously very prominent people in our business that have a lot of notoriety and a lot of attention. I know they're not really sports people. That's okay. I don't care. I prefer to be able to sit down and really talk to people that live it and breathe it. That's just my personal preference.

Noe: Critiquing a co-host can be a delicate thing. You don't really coach them up as if you're a program director and give evaluations. You might have subtle ways of saying, "Hey, do more of that." Do you ever find yourself nudging your co-hosts in subtle ways to help the show or help them improve?
Steve: Well going back to the beginning with Chet, I tried seriously to manipulate. We all try to do this to people in general to work into our world, and it just didn't work. I don't. I really don't. I'm going to do a quick evaluation on who they are. My feeling is I'm going to make them feel like they're the star of the show. Even if I am essentially the star of the show, I'm going to make them feel like they're the star of the show. I've done this with every, single, person that I've ever worked with.
What happens is I think you build a trust. If you work long enough with someone, then you can push that trust. You can get personal. You can challenge them. But that comes with time. It's like anyone else in your life. Sometimes I pushed it really to the max. I've had partners that were not comfortable with the back and forth and maybe conceded to me a little too easily. There are times when I sometimes will back off because I want to get more out of them.
You're on a team. I've always said this to people; the easiest thing to do is a show by yourself. There's no easier thing than sitting in there by yourself and talking — because there's no challenge. You can say whatever you want to say. There's no one challenging you. People say, "Oh well, it must be hard when you're alone." It's just the opposite. When you're by yourself it's the easiest thing ever. What do you talk about? You can talk about whatever you want. But when you're sitting with somebody and you're in a team situation, you're only as good as the team. If you think you're doing great, but your partner isn't doing well, guess what? The show's not doing well. I always play to my partner. Always. And I will always do that.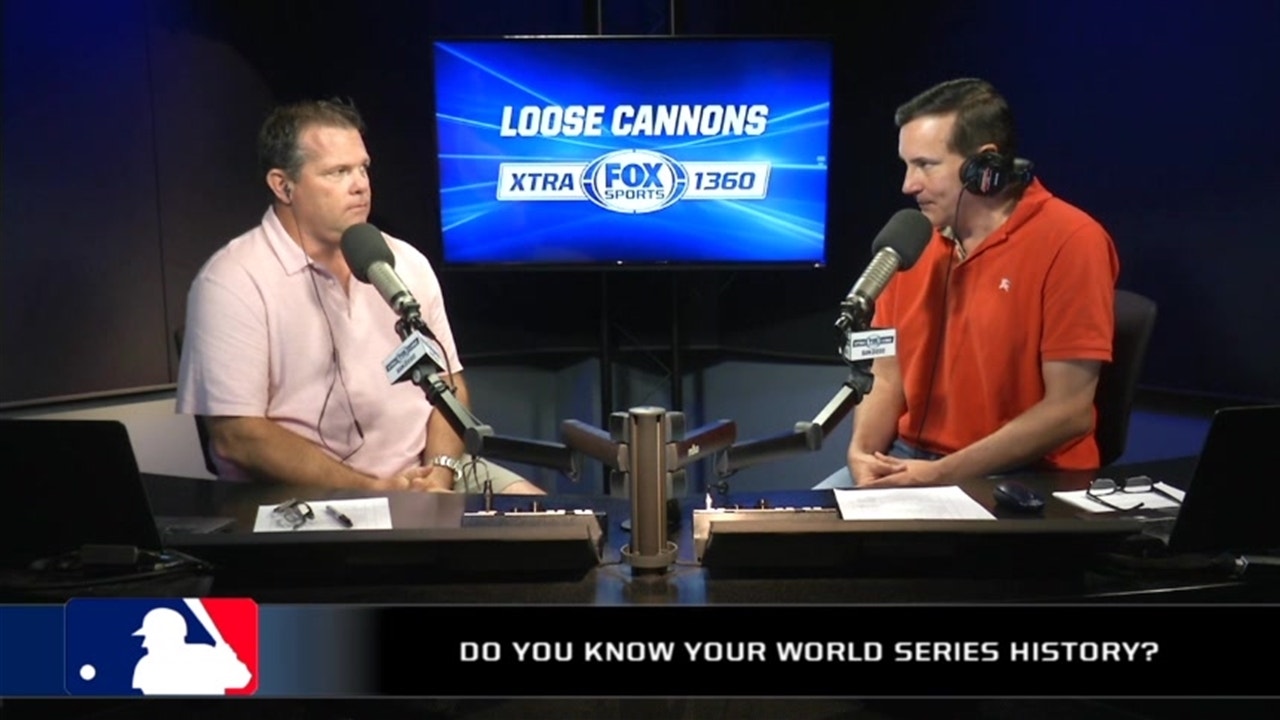 Noe: That's a great philosophy. Is there a regret that you have in your career? If there's any one thing you could change, would you change something in particular?
Steve: You know it's interesting because there are times when I thought that maybe I made a wrong decision, but I don't know if I have a shining light on me or whatever, but everything seems to turn out okay. I have zero regrets and again I have zero regrets because I went into the business with no expectations. I've never been a goal-oriented person. I never had any goals. I have just lived life. I don't wake up thinking, all right where am I going to be a year from now, two years from now? I don't ever think of those things.
When I work every day I'm just thinking about that day. I get up and I'm like, all right what do I have to do today? Let's get it done. I turn the page, sleep well, and get ready for another day. So no, I think that ultimately I'm not talking about destiny — I'm not a huge believer in that — but it just seems like talking about my career, not my life, but just in my career that everything has just worked out the way I guess it was supposed to work out.
If I'm on Twitter — I rarely tweet — but occasionally if I tweet something that's bringing up a negative situation in the L.A. market, there will be people saying, oh are you still alive? You know all this stuff. I don't block anybody. I sort of laugh at the whole thing, but no, I really have no regrets. Honestly in my current situation if I could just maintain these three jobs for an indefinite period, I'd be the happiest guy around.

Noe: Do you think that goals can sometimes be a bad thing — that if you're striving for something and not getting there that it can mess with your head?
Steve: Well it's interesting now. I have three kids. My sons are 23, 21, and my daughter is 18. Obviously as a parent I think you want to make sure that they have a general idea of where they want to go. I was a stats kid. Everyone knows that I'm like this trivia guy — it's not so much trivia — I'm a numbers guy. When I got my first pack of baseball cards when I was seven years old it was by accident. It said baseball bubble gum five cents. It looked like a big piece of gum and there were these cards. I didn't know who the players were, but when I flipped the card over and saw all these columns of numbers, it was love at first sight. This is how my career went. Then I just started building, building, building on this.
When you talk about goals — I like to accomplish things. I'm more of a guy that has that to-do list and crossing things off. That's more satisfying to me than setting a goal down the road. I think my goal has simply been this; if I can continue having a career in the world of sports in whatever manner — whether as a broadcaster, working for a team or anything — that was the only goal I had. Can I make a living in the world of sports? I'm not a former athlete. I'm just some dorky kid out of the Valley. Can I actually make a career in the sports world?
Fortunately for me to sort of be part of the ground floor of sports talk radio in the early '90s, it was fortune that I could never have imagined. Just a quirk, it was just a chance that I ever actually got into the business. I think that goals can work for certain people. I think people are motivated by them. But personally it's not my deal. My only goal from a career standpoint is to work in sports as long as I can.

Noe: What's your opinion about The Mighty 1090 in San Diego going away?
Steve: I'm never happy about people losing jobs. Let's make that clear. People talk about competition and everything else — I wish there were 20 sports radio stations in L.A. and San Diego — the more opportunities for everyone else. There are so many people that want jobs. I thought it was terrible, but it was also something I saw coming. When I got let go by the network and I was sort of just taking a look at the landscape before I ended up at FOX San Diego. 1090 was there, but I knew they were a house of cards. I knew they hadn't paid their bills for years.
They have the same dilemma we had with the old 690. We had that blowtorch signal out of Mexico, which made us the super powerhouse. The difference was 690 had a huge number in L.A. and Orange County. We owned Orange County. 710 had tried to launch sports against us and we just crushed them. We owned the whole Southern California market. 1090 despite having a same signal that we had at 690 never showed a blip in L.A. and Orange County. Their focus was purely San Diego. The cost of that stick — when they lost the Padres I knew they were dead. They didn't have any revenue streams to pay the bills.
That's the other thing; you have to be smart. I know this, 1360, when you're with iHeartMedia, 90 percent of our listeners — we have a 5,000-watt signal, 1360 is not a big signal — but we also know that about 90 percent of our audience is listening to us on iHeartRadio. They can get a clear signal wherever they're going and that's how people listen to it.
Now, do we get credit for all those people? No, but I also know that I'm part of a major conglomerate. We have a lot of successful FM stations, AM stations, news stations in San Diego, so we're protected. It doesn't mean they can't pull the plug on us. It just means that your chances for survival are better than it would be if you were an independent, which essentially 1090 was.
It was the same thing with The Beast in L.A. They started this new station The Beast in L.A. on a station, 980, that I knew was up for sale. My old producer at FOX Radio, Erik Peterson, was working over there. He called me about leaving San Diego to come over to do the midday show. I said I'll tell you what, Erik, if you guys are still on the air in six months, call me. Less than two minutes later, they were off the air. They just hired Chris Myers to do that midday show. So I think you do have to have a pretty good sense of actually what's going on out there to survive in this business. You know how they always say big fish, small pond? Sometimes it's better to be a small fish in a big pond if you're looking for longevity. I'll put it that way. 

Noe: What's the craziest story you could tell me about a show you did, or a segment you were on, where you sat back and said this wild right now?
Steve: All right well there is no question the craziest show I ever did this was back in 1997. We are at 690 and what had happened was that John Lynch, our original owner, had sold out to Jacor, which eventually got gobbled up by Clear Channel. We had a new PD. I had a new partner. Chet Forte had died in 1996. I was working with Bill Werndl. This guy was putting a lot of pressure — because we were just sports guys — and he wanted us to do segments that were joke segments, like people calling in with jokes and everything. It was just ridiculous.
We also got in trouble with this guy because he had encouraged us to interview a guy who did Harry Caray imitations, insisting he did a Dan Dierdorf imitation. This made national news. We brought a guy on doing a Dan Dierdorf imitation on a night when the Chargers were hosting a Monday night game. Dan Dierdorf blasted our station and filed a lawsuit against us because they claimed the Dierdorf guy sounded like he was drunk.
We got to the NCAA Basketball Tournament in 1997 the first day. It just so happens this guy was out of town. So on that first day — you know 16 games on a Thursday — I went to our producer and I said this is the way we're going to do our three-hour show today. Now understand this, we could get away with it because we had a Mexican transmitter. All right? Only because we had a Mexican transmitter. I want you to go on the air and say that Steve and Bill think they have the day off because we're carrying NCAA tournament games, (but in reality we're not). We have set up a secret microphone in Steve's house to listen in on him and Billy watching the games. So I called Jim Laslavic who was the main sports anchor at the NBC affiliate in San Diego and Brad Holland, my former UCLA cohort, who was then the basketball coach at the University of San Diego to join us in studio.
Even though our producer was saying they had a secret mic at my house, in reality we were actually in the studio. We purposefully sat off mic. We turned on the games. We cranked out some beer, pork rinds, chips, and everything else, and proceeded to watch the games as if we were sitting in my living room dropping f-bombs, shit, screaming — this was on the air for three hours. They would go to commercial break. The producer would come on saying if you're wondering what we're listening to we have a secret mic at Steve Hartman's house. It just so happens Jim Laslavic and Brad Holland have stopped on by. And I'm like, "Billy what f***? God dammit, man. You're stinking up my f***in' bathroom, man. Can't you get you're shit" — this is going out on the air. Our board op is trying to dump, again we're sort of off mic, but f***s and shits are going on the air all over the place for three hours.
The next day all hell broke loose. This is back in the days — the phone lines were lighting up all over the building. At the end of it the L.A. Times called. The producer came on the next day saying that he apologized, that Steve didn't know anything about it, blah blah blah blah blah. I mean this whole thing — we created this thing. To this day people still think it was real. We never came clean that it was staged. We just apologized for it. Eventually when this guy got back, he didn't fire me. He was like what the f***?! I said you told me to be outrageous. I gave you outrageous.
My whole purpose of doing that was back off and let me do my f***in' sports show. We went back to sports talk. I think in the next book we were like top three in the city in men 25-54, and that was the end of it. It is a show that people that heard it to this day — I mean this is over 20 years ago — still claimed they heard. It's like all the people that claim they were there when Wilt Chamberlain scored 100 points. I think there were 1,500 people in Hershey. I've had so many people say they heard that show. I wish I had a tape of it. I was trying to make a point that day of just — forget the crazy shit. If you want crazy, I'll give you the craziest shit you ever heard, but let me do sports talk. I guarantee you there's never been a show like that. Ever. Ev-er. The only reason I knew that we weren't going to get our license pulled is because we had the Mexican transmitter. We weren't under the FCC regulations because of that.

Noe: (laughs) Wow. That's amazing, man.

Steve: It's sort of a dream show for every guy that really wants to just cut loose before there were podcasts and everything else. That was the ultimate podcast before they actually existed.

Noe: For someone who rarely ever takes time off, what's something you have done instead of working on those occasions?
Steve: To show you how weird I am, like two weeks ago I took three days off midweek to fly to Atlanta, Georgia to sit in the archives of the College Football Hall of Fame and research statistics on college football players. Now no one in the world understands this — only the curator of the College Football Hall of Fame; I love college football.
Baseball stats have been exhausted, but I've taken on the biggest beast of all and that's the history of college football. I'm talking about game-by-game statistics for kick returns, punt returns, punts — not just rushing records — of prominent players in history. I literally took three days, flew to Atlanta, sat in an archive room for about 10 hours a day, and dug through old media guides. That's like my dream day off. That's one of my things.
It gets back to my original obsession with sports stats. That has never changed. That is still what drives me in sports. My career in broadcasting is a way for me to pay my bills and do something I have interest in, but it's not really who I am.
What I am is the same guy I was when I was seven years old. I'm a guy that's obsessed with sports numbers, stats and stuff like that. While some guys have dedicated their lives to baseball reference, I can make more money broadcasting. Of course with three children now all in college, I have bills to pay and everything else. That's how I do it. I never take weeks off. I would take a day — I did take my daughter for a couple of days to New York as she was visiting NYU — but that's it. I never take a weekend off. Ever. I do my double shifts every Saturday and Sunday. I cannot remember the last time I took a day off ever on the weekends.
Noe: Before we end, if you circle back — it's kind of like Cal Ripken's streak — what were the years and what was the span where you hadn't taken a day off?
Steve: There was a 14-year span. From 1998, when I started working television in L.A., until 2012 when KTLA took me off the weekends and put me on the morning show. That was pretty much my endless streak. If I took any days off, honestly it was a handful. So basically in a 14-year span from '98 the 2012 when in July they pulled me off the weekends to put me on the morning news. I took advantage of those weekends. I remember taking my kids to football games. I took advantage of that, but that was my big streak there from '98 to 2012 where I literally — any days off you can count them on one hand.

Noe: Do you remember what you did on that day off in 2012?

Steve: I do remember this. I will tell you this. Not so much 2012, but when I got taken off the national show. Bruce [Gilbert] had asked me to work a couple of weeks after Pat just walked out. That first Monday — this was the first Monday where I had not been employed — so this is January of 2014. This is the first time technically I had not been employed as a Monday through Friday radio guy since 1989. I thought this will be good. I have time.
That first Monday I think I went to a Jersey Mike's to eat a casual lunch. That one day literally felt like it was a week. I didn't know what to do with myself. I really did not know. In the back of your mind when you work all the time — because there's always going to be a day when you're like, man I could use a day. I think about those things, but that was the harsh reality to me that that's not the way I was programmed. I realized that day that I've got to get back to working all the time. It's just the way I'm programmed, and here I am. I'm back to what I love to do. I'm doing nine shifts.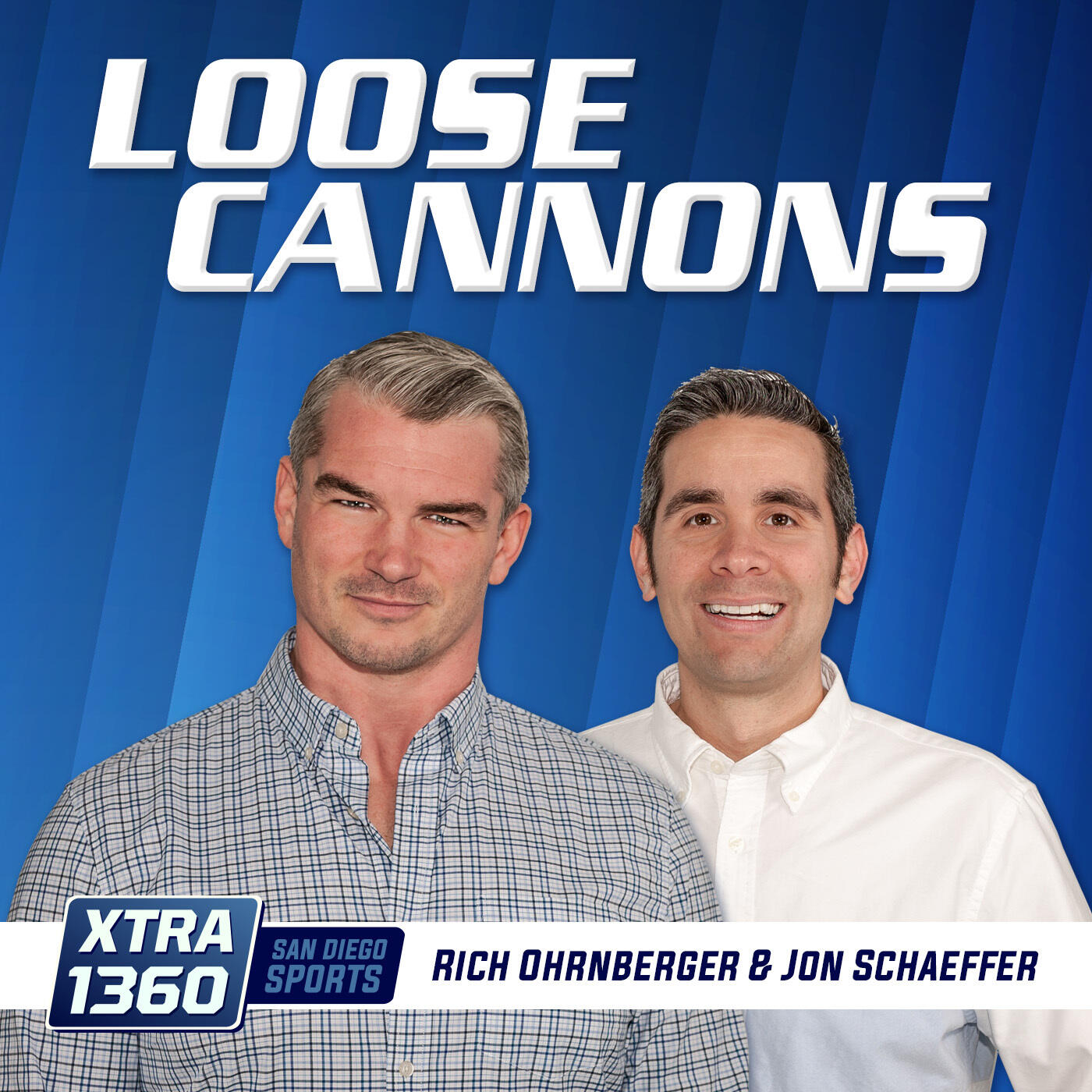 Really February of this year was the first time I ever actually signed on to do seven days a week of radio. I had done six days a week of radio, I worked television obviously on the weekends working seven days a week, but since February this is the first time in my career I've done radio seven days a week. We're rolling and I couldn't be happier. It's great. I don't know people in our business that are like, "Ahh man, I can't wait till I retire." Why? Retire to what? If they're going to continue the pay you to talk sports, why would you not sort of do that forever?
Brian Noe is a columnist for BSM and an on-air host heard nationwide each weekend on FOX Sports Radio. Previous roles include stops in Portland, OR, Albany, NY and Fresno, CA. You can follow him on Twitter @TheNoeShow or email him at bnoe@premierenetworks.com.
In Defense Of Colin Cowherd
"How did we get to this place where there are sites and Twitter accounts going through The Herd with a fine-toothed comb to create content out of 'oh my god, look at this!'?"
I don't understand what it is about Colin Cowherd that gets under some people's skin to the point that they feel everything the guy says is worth being mocked. I don't always agree with a lot of his opinions myself, but rarely do I hear one of his takes and think I need to build content around how stupid the guy is.
Cowherd has certainly had his share of misses. There were some highlights to his constant harping on Baker Mayfield but personally, I thought the bit got boring quickly and that the host was only shooting about 25% on those segments.
Cowherd has said some objectionable things. I thought Danny O'Neil was dead on in pointing out that the FOX Sports Radio host sounded like LIV Golf's PR department last month. It doesn't matter if he claims he used the wrong words or if his language was clunky, he deserved all of the criticism he got in 2015 when he said that baseball couldn't be that hard of a sport to understand because a third of the league is from the Dominican Republic.
Those missteps and eyebrow-raising moments have never been the majority of his content though. How did we get to this place where there are sites and Twitter accounts going through The Herd with a fine-toothed comb to create content out of "oh my god, look at this!"?
A few years ago, Dan Le Batard said something to the effect of the best thing he can say about Colin Cowherd is that he is never boring and if you are not in this business, you do not get what a compliment that is.
That's the truth, man. It is so hard to talk into the ether for three hours and keep people engaged, but Cowherd finds a way to do it with consistency.
The creativity that requires is what has created a really strange environment where you have sites trying to pass off pointing and laughing at Cowherd as content. This jumped out to me with a piece that Awful Announcing published on Thursday about Cowherd's take that Aaron Rodgers needs a wife.
Look, I don't think every single one of Cowherd's analogies or societal observations is dead on, but to point this one out as absurd is, frankly, absurd!
This isn't Cowherd saying that John Wall coming out and doing the Dougie is proof that he is a loser. This isn't him saying that adults in backward hats look like doofuses (although, to be fair to Colin, where is the lie in that one?).
"Behind every successful man is a strong woman" is a take as old as success itself. It may not be a particularly original observation, but it hardly deserves the scrutiny of a 450-word think piece.
On top of that, he is right about Aaron Rodgers. The guy has zero personality and is merely trying on quirks to hold our attention. Saying that the league MVP would benefit from someone in his life holding a mirror up to him and pointing that out is hardly controversial.
Colin Cowherd is brash. He has strong opinions. He will acknowledge when there is a scoreboard or a record to show that he got a game or record pick wrong, but he will rarely say his opinion about a person or situation is wrong. That can piss people off. I get it.
You know that Twitter account Funhouse? The handle is @BackAftaThis?
It was created to spotlight the truly insane moments Mike Francesa delivered on air. There was a time when the standard was 'The Sports Pop'e giving the proverbial finger to a recently deceased Stan Lee, falling asleep on air, or vehemently denying that a microphone captured his fart.
Now the feed is turning to "Hey Colin Cowherd doesn't take phone calls!". Whatever the motivation is for turning on Cowherd like that, it really shows a dip in the ability to entertain. How is it even content to point out that Colin Cowherd doesn't indulge in the single most boring part of sports radio?
I will be the first to admit that I am not the world's biggest fan of The Herd. Solo hosts will almost never be my thing. No matter their energy level, a single person talking for a 10-12 minute stretch feels more like a lecture than entertainment to me. I got scolded enough as a kid by parents and teachers.
School is a good analogy here because that is sort of what this feels like. The self-appointed cool kids identified their target long ago and are going to mock him for anything he does. It doesn't matter if they carry lunch boxes too, Colin looks like a baby because he has a lunch box.
Colin Cowherd doesn't need me to defend him. He can point to his FOX paycheck, his followers, or the backing for The Volume as evidence that he is doing something right. I am merely doing what these sites think they are doing when Colin is in their crosshairs – pointing out a lame excuse for content that has no real value.
Demetri Ravanos is the Assistant Content Director for Barrett Sports Media. He hosts the Chewing Clock and Media Noise podcasts. He occasionally fills in on stations across the Carolinas. Previous stops include WAVH and WZEW in Mobile, AL, WBPT in Birmingham, AL and WBBB, WPTK and WDNC in Raleigh, NC. You can find him on Twitter @DemetriRavanos and reach him by email at DemetriTheGreek@gmail.com.
Even After Radio Hall of Fame Honor, Suzyn Waldman Looks Forward
WFAN recently celebrated its 35th anniversary, but that's not something that Waldman spends too much time reflecting on.
Yankees radio broadcaster Suzyn Waldman was at Citi Field on July 26th getting ready to broadcast a Subway Series game between the Yankees and Mets. A day earlier, Waldman was elected to the Radio Hall of Fame and sometimes that type of attention can, admittedly, make her feel a bit uncomfortable.

"At first, I was really embarrassed because I'm not good at this," said Waldman. "I don't take compliments well and I don't take awards well. I just don't. The first time it got to me…that I actually thought it was pretty cool, there were two little boys at Citi Field…

Those two little boys, with photos of Waldman in hand, saw her on the field and asked her a question.

"They asked me to sign "Suzyn Waldman Radio Hall of Fame 2022" and I did," said Waldman. "I just smiled and then more little boys asked me to do that."

Waldman, along with "Broadway" Bill Lee, Carol Miller, Chris "Mad Dog" Russo, Ellen K, Jeff Smulyan, Lon Helton, Marv Dyson, and Walt "Baby" Love, make up the Class of 2022 for the Radio Hall of Fame and will be inducted at a ceremony on November 1st at the Radisson Blu Aqua Hotel in Chicago.

Waldman, born in the Boston suburb of Newton, Massachusetts, was the first voice heard on WFAN in New York when the station launched on July 1st, 1987. She started as an update anchor before becoming a beat reporter for the Yankees and Knicks and the co-host of WFAN's
mid-day talk show. In the mid 1990s, Waldman did some television play-by-play for Yankees games on WPIX and in 2002 she became the clubhouse reporter for Yankees telecasts when the YES Network launched.

This is Waldman's 36th season covering the Yankees and her 18th in the radio booth, a run that started in 2005 when she became the first female full-time Major League Baseball broadcaster.
She decided to take a look at the names that are currently in the Hall of Fame, specifically individuals that she will forever be listed next to.
"Some of the W's are Orson Wells and Walter Winchell…people that changed the industry," said Waldman. "I get a little embarrassed…I'm not good at this but I'm really happy."

Waldman has also changed the industry.

She may have smiled when those two little boys asked her to sign those photos, but Waldman can also take a lot of pride in the fact that she has been a trailblazer in the broadcasting business and an inspiration to a lot of young girls who aspire, not only to be sportscasters but those who want to have a career in broadcasting.

Like the young woman who just started working at a New York television station who approached Waldman at the Subway Series and just wanted to meet her.

"She stopped me and was shaking," said Waldman. "The greatest thing is that all of these young women that are out there."

Waldman pointed out that there are seven women that she can think of off the top of her head that are currently doing minor league baseball play-by-play and that there have been young female sports writers that have come up to her to share their stories about how she inspired them.

For many years, young boys were inspired to be sportscasters by watching and listening to the likes of Marv Albert, Al Michaels, Vin Scully, Bob Costas, and Joe Buck but now there are female sportscasters, like Waldman, who have broken down barriers and are giving young girls a good reason to follow their dreams.

"When I've met them, they've said to me I was in my car with my Mom and Dad when I was a very little girl and they were listening to Yankee games and there you were," said Waldman. "These young women never knew this was something that they couldn't do because I was there and we're in the third generation of that now. It's taken longer than I thought."

There have certainly been some challenges along the way in terms of women getting opportunities in sports broadcasting.

Waldman thinks back to 1994 when she became the first woman to do a national television baseball broadcast when she did a game for The Baseball Network. With that milestone came a ton of interviews that she had to do with media outlets around the country including Philadelphia.

It was during an interview with a former Philadelphia Eagle on a radio talk show when Waldman received a unique backhanded compliment that she will always remember.

"I've listened to you a lot and I don't like you," Waldman recalls the former Eagle said. "I don't like women in sports…I don't like to listen to you but I was watching the game with my 8-year-old daughter and she was watching and I looked at her and thought this is something she's never going to know that she cannot do because there you are."

Throughout her career, Waldman has experienced the highest of highs in broadcasting but has also been on the receiving end of insults and cruel intentions from people who then tend to have a short memory.

And many of these people were co-workers.

"First people laugh at you, then they make your life miserable and then they go 'oh yeah that's the way it is' like it's always been like that but it's not always been like this," said Waldman.

It hasn't always been easy for women in broadcasting and as Waldman — along with many others — can attest to nothing is perfect today. But it's mind-boggling to think about what Waldman had to endure when WFAN went on the air in 1987.
She remembers how badly she was treated by some of her colleagues.

"I think about those first terrible days at 'FAN," said Waldman. "I had been in theatre all my life and it was either you get the part or you don't. They either like you or they don't.  You don't have people at your own station backstabbing you and people at your own station changing your tapes to make you look like an idiot."

There was also this feeling that some players were not all that comfortable with Waldman being in the clubhouse and locker room. That was nothing compared to some of the other nonsense that Waldman had to endure.

"The stuff with players is very overblown," said Waldman. "It's much worse when you know that somebody out there is trying to kill you because you have a Boston accent and you're trying to talk about the New York Yankees. That's worse and it's also worse when the people
that you work with don't talk to you and think that you're a joke and the people at your own station put you down for years and years and years."

While all of this was happening, Waldman had one very important person in her corner: Yankees owner George Steinbrenner, who passed away in 2010.

The two had a special relationship and he certainly would have relished the moment when Suzyn was elected to the Hall of Fame.

"I think about George Steinbrenner a lot," said Waldman. "This is something that when I heard that…I remember thinking George would be so proud because he wanted this since '88.  I just wish he were here." 

Waldman certainly endeared herself to "The Boss" with her reporting but she also was the driving force behind the reconciliation of Steinbrenner and Yankees Hall of Fame catcher Yogi Berra. George had fired Yogi as Yankees manager 16 games into the 1985 season and the news was delivered to Berra, not by George, but by Steinbrenner advisor Clyde King.

Yogi vowed never to step foot into Yankee Stadium again, but a grudge that lasted almost 14 years ended in 1999 when Waldman facilitated a reunion between the two at the Yogi Berra Museum in New Jersey.

"I'm hoping that my thank you to him was the George and Yogi thing because I know he wanted that very badly," said Waldman.

"Whatever I did to prove to him that I was serious about this…this is in '87 and '88…In 1988, I remember him saying to me 'Waldman, one of these days I'm going to make a statement about women in sports.  You're it and I hope you can take it' (the criticism). He knew what was coming.  I didn't know. But there was always George who said 'if you can take it, you're going to make it'."

And made it she did.

And she has outlasted every single person on the original WFAN roster.

"I'm keenly aware that I was the first person they tried to fire and I'm the only one left which I think is hysterical actually that I outlived everybody," said Waldman.

WFAN recently celebrated its 35th anniversary, but that's not something that Waldman spends too much time reflecting on.

"I don't think about it at all because once you start looking back, you're not going forward," said Waldman. 

Waldman does think about covering the 1989 World Series between the A's and Giants and her reporting on the earthquake that was a defining moment in her career. She has always been a great reporter and a storyteller, but that's not how her WFAN career began. She started as an update anchor and she knew that if she was going to have an impact on how WFAN was going to evolve, it was not going to be reading the news…it was going to be going out in the field and reporting the news.

"I was doing updates which I despised and wasn't very good at," said Waldman.

She went to the program director at the time and talked about how WFAN had newspaper writers covering the local teams for the station and that it would be a better idea for her to go out and cover games and press conferences.

"Give me a tape recorder and let me go," is what Waldman told the program director. "I was the first electronic beat writer.  That's how that started and they said 'oh, this works'. The writers knew all of a sudden 'uh oh she can put something on the air at 2 o'clock in the morning and I can't'."  

And the rest is history. Radio Hall of Fame history.

But along the way, there was never that moment where she felt that everything was going to be okay.

Because it can all disappear in a New York minute.

"I've never had that moment," said Waldman. "I see things going backward in a lot of ways for women.  I'm very driven and I'm very aware that it can all be taken away in two seconds if some guy says that's enough." 

During her storied career, Waldman has covered five Yankees World Series championships and there's certainly the hope that they can contend for another title this year. She loves her job and the impact that she continues to make on young girls who now have that dream to be the next Suzyn Waldman.

But, is there something in the business that she still hopes to accomplish?

"This is a big world," said Waldman. "There's always something to do. Right now I like this a lot and there's still more to do. There are more little girls…somewhere there's a little girl out there who is talking into a tape recorder or whatever they use now and her father is telling her or someone is telling her you can't do that you're a little girl. That hasn't stopped. Somewhere out there there's somebody that needs to hear a female voice on Yankees radio."

To steal the spirit of a line from Yankees play-by-play voice John Sterling, Suzyn Waldman's longtime friend, and broadcast partner…"that's a Radio Hall of Fame career, Suzyn!"
Peter Schwartz has been involved in New York sports media for over three decades. Along the way he has worked for notable brands such as WFAN, CBS Sports Radio, WCBS 880, ESPN New York, and FOX News Radio. He has also worked as a play by play announcer for the New Yok Riptide, New York Dragons, New York Hitmen, Varsity Media and the Long Island Sports Network. You can find him on Twitter @SchwartzSports or email him at DragonsRadio@aol.com.
No Winners in Pittsburgh vs Cleveland Radio War of Words
"As talk radio hosts, we often try to hold the moral high ground and if you're going to hold that position, I can't help but feel integrity has to outweigh popularity. "
For nearly 18 months, we've known the NFL would eventually have to confront the Deshaun Watson saga in an on-the-field manner, and that day came Monday. After his March trade to the Browns, we also could more than likely deduce another item: Cleveland radio hosts would feel one way, and Pittsburgh hosts would feel another.
If you're not in tune to the "rivalry" between the two cities, that's understandable. Both are former industrial cities looking for an identity in a post-industrial Midwest. Each thinks the other is a horrible place to live, with no real reasoning other than "at least we're not them". Of course, the folks in Pittsburgh point to six Super Bowl victories as reason for superiority.
I wasn't entirely sure what to expect when news started to leak that a Watson decision would come down Monday. I was sure, however, that anyone who decided to focus on what the NFL's decision would mean for Watson and the Browns on the field was in a no-win situation. As a former host on a Cleveland Browns radio affiliate, I always found the situation difficult to talk about. Balancing the very serious allegations with what it means for Watson, the Browns, and the NFL always felt like a tight-rope walk destined for failure.
So I felt for 92.3 The Fan's Ken Carman and Anthony Lima Monday morning, knowing they were in a delicate spot. They seemed to allude to similar feelings. "You're putting me in an awkward situation here," Carman told a caller after that caller chanted "Super Bowl! Super Browns!" moments after the suspension length was announced.
Naturally, 93.7 The Fan's Andrew Fillipponi happened to turn on the radio just as that call happened. A nearly week-long war of words ensued between the two Audacy-owned stations.
Fillipponi used the opportunity to slam Cleveland callers and used it as justification to say the NFL was clearly in the wrong. Carman and Lima pointed out Fillipponi had tweeted three days earlier about how much love the city of Pittsburgh had for Ben Roethlisberger, a player with past sexual assault allegations in his own right.
Later in the week, the Cleveland duo defended fans from criticism they viewed as unfair from the national media. In response, Dorin Dickerson and Adam Crowley of the Pittsburgh morning show criticized Carman and Lima for taking that stance.
Keeping up?
As an impartial observer, there's one main takeaway I couldn't shake. Both sides are wrong. Both sides are right. No one left the week looking good.
Let's pretend the Pittsburgh Steelers had traded for Deshaun Watson on March 19th, and not the Browns. Can you envision a scenario where Cleveland radio hosts would defend the NFL for the "fairness" of the investigation and disciplinary process if he was only suspended for six games? Of course, you can't, because that would be preposterous. At the same time, would Fillipponi, Dickerson, and other Pittsburgh hosts be criticizing their fans for wanting Watson's autograph? Of course, you can't, because that would be preposterous.
When you're discussing "my team versus your team" or "my coach versus your coach" etc…, it's ok to throw ration and logic to the side for the sake of entertaining radio. But when you're dealing with an incredibly serious matter, in this case, an investigation into whether an NFL quarterback is a serial sexual predator, I don't believe there's room to throw ration and logic to the wind. The criticism of Carman and Lima from the Pittsburgh station is fair and frankly warranted. They tried their best, in my opinion, to be sensitive to a topic that warranted it, but fell short.
On the flip side, Carman and Lima are correct. Ben Roethlisberger was credibly accused of sexual assault. Twice. And their criticism of Fillipponi and Steelers fans is valid and frankly warranted.
You will often hear me say "it can be both" because so often today people try to make every situation black and white. In reality, there's an awful lot of gray in our world. But, in this case, it can't be both. It can't be Deshaun Watson, and Browns fans by proxy, are horrible, awful, no good, downright rotten people, and Ben Roethlisberger is a beloved figure.
Pot, meet kettle.
I don't know what Andrew Fillipponi said about Ben Roethlisberger's sexual assault allegations in 2010. And if I'm wrong, I'll be the first to admit it, but I'm guessing he sounded much more like Carman and Lima did this week, rather than the person criticizing hosts in another market for their lack of moral fiber. Judging by the tweet Carman and Lima used to point out Fillipponi's hypocrisy, I have a hard time believing the Pittsburgh host had strong outrage about the Steelers bringing back the franchise QB.
Real courage comes from saying things your listeners might find unpopular. It's also where real connections with your listeners are built. At the current time in our hyper-polarized climate, having the ability to say something someone might disagree with is a lost art. But it's also the key to keeping credibility and building a reputation that you'll say whatever you truly believe that endears you to your audience.
And in this case, on a day the NFL announced they now employ a player who — in the league's view — is a serial sexual assaulter, to hear hosts describe a six-game suspension as "reasonable" felt unreasonable. As talk radio hosts, we often try to hold the moral high ground and if you're going to hold that position, I can't help but feel integrity has to outweigh popularity.
Garrett Searight is the Editor of Barrett Sports Media and Barrett News Media. He previously was the Program Director and Afternoon Co-Host on 93.1 The Fan in Lima, OH. He is also a play-by-play announcer for TV and Radio broadcasts in Western Ohio.