Kinard, Spittle, Tepper and Williams Excited To Learn From & Teach One Another In NYC
"4 PD's weigh in on what they hope to take away from the 2020 BSM Summit."
The 3rd annual Barrett Sports Media Summit is fast approaching. Each week we announce another group of speakers. Each time we do, another few tickets are sold.
What are people most looking forward to at the event? I asked four programmers who will split their time in New York between the gallery and the stage.
Armen Williams is an accomplished and respected programmer. He started his programming journey in Albany, NY at 104.3 The Team, and cemented his reputation with a successful run in Denver at 104.3 the Fan. Just over a year ago, he took on a new challenge, overseeing Sports Radio 610 in Houston. He won't be new to attending BSM Summit's. He already knows the value is in who you meet.
Last year, Armen was only a month and a half into working with Entercom in Houston. He made time to network with other PDs from within the company during the 2019 BSM Summit in Los Angeles.
"I wanted to pick their brains on the company," he said. "I wanted to hear their stories and understand what their learning curves were."
In New York, Armen will be picking brains again. This time though, he expects several questions to be fired back at him. He welcomes the questions, because those PDs' motivations are his motivations.
"We're all trying to develop what sports radio will and should sound like. There are a few PDs where I'll want to pick their brains. You know, you just go in with open eyes and open ears. I'll pay attention to the sessions and what lessons I can bring back to my market."
Altitude Sports Radio PD Dave Tepper knows Armen well. The two were competitors during Armen's time in Denver and remain friends. For Tepper, the appeal of the BSM Summit is in the people. It isn't just about networking. It is about hearing the stories from the stage.
At last year's BSM Summit, Jim Rome sat down for a 40 minute Q&A with Jason Barrett. The two talked about his career history, his philosophies, and his work ethic. It was the highlight of the two day event for a lifelong fan like Tepper.
"The guy was just such an influence on me," Tepper told me. "He was one of my top 5 radio influences. Rome, Stern, and Phil Hendry. Those were my guys. To see him up there and hear his story of truly what a grind is was impressive."
This year when Dave looks at the speakers on stage, there is one that will stand out to him more than the others. He handpicked Carl Dukes to be his partner when the two were in Houston.
"I'm as proud of Carl as I am of anybody," Dave says with audible affection in his voice.
Since their partnership ended, Dave has gone on to programming success first in Omaha and now in Denver. Carl has become one of the biggest names in sports radio in Atlanta. Dave tells me that the journey from arriving in Atlanta to having the notoriety to be invited to speak at the BSM Summit was not a straight line for Carl and that will make seeing a room hang on his old partner's every word even sweeter.
"I know that guy's story. I know where he came from. I know the hustle. I know the risk he took," Tepper says. "We had a successful show, he and I did and Julia Takahashi was a part of that. We had the top afternoon drive show in Houston. He left all of that to go take his shot in Atlanta.
"I know the story everybody will look to tell is that now he and [Mike] Bell have as big a show in that market as there is anywhere. I know it wasn't easy. I know he went through various co-hosts to find the right one. It was just meant to be for that guy."
Chris Kinard of 106.7 the Fan in Washington, DC will be on stage for the third consecutive year. At last year's event in Los Angeles, he shared the stage with Bonneville's VP of Programming in Phoenix, Ryan Hatch, as well as Justin Craig of ESPN Radio and Scott Shapiro of Fox Sports Radio.
Kinard deemed their discussion of inside versus outside thinking in programming a success. "I thought it was thought provoking," he tells me. He hopes that he inspired attendees to take as many notes as he did during other sessions.
This year, Kinard told me that he expects the event to be packed with big names and influential voices.
"As soon as Jason put out the poll for where we should go in 2020, I knew I was voting for New York," he says. "There so much high level talent there from across every aspect of the business. I've walked out of the Summit each of the last 2 years with pages of notes. I know this year I won't be able to wait to get back to the station and put some of this wisdom to use."
Williams, Tepper, and Kinard will share the stage with Gavin Spittle, PD of Entercom's 105.3 the Fan in Dallas. Spittle told me that the idea of being on stage isn't intimidating at all. In fact, he expects a warm reception.
"It's a room full of PDs and other radio people. I assume in front of colleagues it will be friendly," he laughs.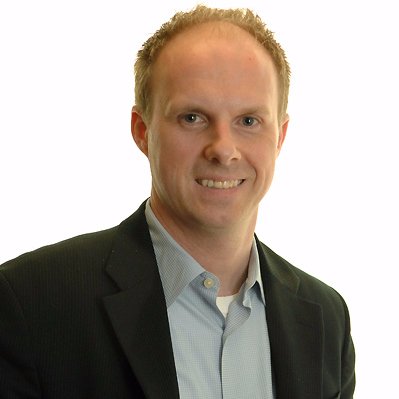 As for the value of being in that room, Gavin says there is just as much to be gained from shaking hands as there is from sitting in your seat and listening to who is on stage. In fact, "I'm always looking to meet people," he tells me.
"Look, if I can pluck any idea from those two days, even if it is just one, it is a success for me," Gavin tells me when I ask about what specifically he is hoping to hear discussed. "This is a competitive landscape. Not just radio. Media. It's competitive, so you have to listen and keep learning new ways to compete. If you stop learning, you start failing."
There are plenty of good reasons to be in the Ailey Citigroup Theater in New York on February 26 and 27. Whether it is trying to fill up a notebook or hand out business cards, these four programmers are proof that everyone there is trying to get better.
You will be obliged. You will be embraced. There will be no shortage of great opportunities to network and form new relationships. So, if you don't already have your tickets, click here and get them!
Demetri Ravanos is the Assistant Content Director for Barrett Sports Media. He hosts the Chewing Clock and Media Noise podcasts. He occasionally fills in on stations across the Carolinas. Previous stops include WAVH and WZEW in Mobile, AL, WBPT in Birmingham, AL and WBBB, WPTK and WDNC in Raleigh, NC. You can find him on Twitter @DemetriRavanos and reach him by email at [email protected].
Barrett Media Names Dave Greene Chief Media Officer, Adds Perry Simon, And Reveals 2024 Plans
"I've spent most of the past 8 years reinvesting in content, staff, events, etc. and with Dave Greene on board, I'm confident we'll take bigger steps in the right direction."
Apologies in advance for the length of this column. Today is both exciting and important for yours truly. I've spent months analyzing every part of our business, interviewing candidates, and I'm anxious to share with our partners and readers what's on the horizon for BSM and BNM as we get ready to enter 2024 and look ahead to 2025.
When I wrote my eight year anniversary column in September, I alluded to 2023 being a tough year. Business wise we've been strong but managing staff, content, and workload has been harder. Just yesterday I had to deal with a writer bolting without notice. It's a pain in the ass. Creating and installing a content plan is easy, but if the algorithms change and your team isn't passionate about the work or in the right roles, growth stalls. You either make changes or accept not being able to reach your goals. For me, the latter is not an option. I'm far too driven, invested and excited by what I do to accept the status quo. I expect us to grow, work hard, make a difference, and enjoy it. If it means having to rattle a few cages to get to where we need to be, then that's what I'll do.
The hardest part of 2023 has been knowing we had to move through the present to get to the future. I've had to be more protective of my time this year, saving it for clients, partners, staff, Summit planning, content analysis, creating advertising packages, and meeting with potential partners, attending business functions, recruiting staff, and taking a greater role in day-to-day content management. I've missed out on calls with friends who wanted to chat about the business, and reduced my writing and podcast involvement because it was necessary. BSM and BNM are both healthy, and as others vacated the space or slowed down, we've ramped up and continue to invest in strengthening our coverage.
Before I get into the specifics of what lies ahead, I want to recognize Garrett Searight, Alex Reynolds, Andy Drake, and Stephanie Eads for helping to keep the brand on track during the past few months. I also want to thank all of our writers for continuing to create great content. After the BNM Summit concluded in Nashville, there was so much to do and not enough time. Though it forced many of us to take on more than we wanted to, we got through it, and grew our traffic and impact. That's a credit to our team, and the trust we've built with our audience.
Having set the table now, let me share what's on the horizon, what's ending, and where we're hoping to go in 2024.
Chief Media Officer: I've gone through a long, extensive process to identify the right leader to help us grow Barrett Media. The conversations started in May and ran through November, and I had a chance to meet a lot of smart, talented people, and learn a lot about the way our brands are viewed by professional candidates. To everyone I had a chance to interact with along the way, thank you for the interest. It was a pleasure connecting with all of you.
But in the end, there was only one job to offer, and I'm excited to announce that we found exactly what we were looking for. It is my great pleasure to introduce Dave Greene as Barrett Media's new Chief Media Officer.
The experience Dave brings with him to this position is extensive. He's been an integral part of building the Podcast Heat Network alongside talented pro wrestling podcaster Conrad Thompson. The company has created, distributed, and monetized podcasts featuring star talents such as Ric Flair, Kurt Angle, Eric Bischoff, Jim Ross, Mick Foley, Jeff Jarrett and others. Before joining the Podcast Heat Network with Conrad, Dave spent two decades in the radio business, working as a VP/GM, GSM, PD, Owner, and and On-Air talent. He has worked for Audacy, Townsquare Media, Cumulus Media, and Flinn Broadcasting. Among the sports and news brands he's had the pleasure of helping include KMOX and 590 The Fan in St. Louis, 610 Sports in Kansas City, The Ump and WVNN in Huntsville, and KHMO in Quincy. He's also served as co-owner and publisher of St. Louis Sports magazine, and was one of our first weekly columnists when we started adding writers in 2017.
When I made the decision to add someone to help me manage the content and grow the company, I knew I'd be looking for a unicorn. I initially sought an Executive Editor but as this process moved along, I realized I needed a leader who provided more than just writing and broadcasting skills. They needed to be adept at content and sales, have a passion and ability to write, connected across the industry, experienced in event creation, and equally as important, they had to know our brands and see growth potential in our business the way that I do.
I took my time with this hire because it was too important to make a rushed or bad choice. Since launching BSM in 2015 and BNM in 2020, I've seen other comparable media outlets earn seven to eight figure valuations. We're not at that level and may never be but I believe we're on the right track to larger success. Though I have zero interest in selling BSM and BNM, and plan on running this company for 15 more years, it only makes sense to make our brands the best they can be, and elevate our value with each passing year. I've spent most of the past eight years reinvesting in content, staff, events, etc. and with Dave on board, I'm confident we'll take bigger steps in the right direction.
Dave's immediate focus will be to learn the staff, manage the day-to-day workflow, find and write news stories, add a weekly column, contribute on special projects, and execute our editorial calendar. Additionally he'll work with Stephanie to improve our sales operation, and collaborate with me on new ways to grow events, traffic, newsletters, and audience data. After previously competing against each other in St. Louis, I'm looking forward to being on the side and working together to maximize the full potential of Barrett Media.
Internal Promotions: In addition to strengthening our team with Dave's addition, I am equally excited to announce three internal promotions. First, I'm thrilled to elevate Alex Reynolds to the role of Digital Director of Barrett Media. Alex has served as our social media coordinator since August 2022, playing a key role in executing our social media strategy. Moving forward, he will continue overseeing our social media plan, while getting further involved in affiliate marketing, website/content partnerships, newsletter creation, podcast/video production, data analysis, and audience growth strategies for our social channels and newsletters. He will also write a brand new original series, 'Social Studies', which debuts in January on BSM.
The second internal promotion I'm pleased to share involves Derek Futterman. Derek is being officially promoted to the role of Sports Media Reporter. Since joining BSM in May 2021, Derek has learned a ton as a Contributing Editor and News Writer. He started by occasionally writing stories, got further involved with daily news, and in the past few months, has taken on the challenge of writing features on executives and broadcasters. He's covered industry events, the BSM Summit, established relationships, and continues to grow. I'm eager to help him take another step by having him produce three features per week, contribute to special projects, involving him as our backstage interviewer at the BSM Summit, and having him contribute to daily news, while additionally managing BSM's Jobs section.
The final internal promotion involves Garrett Searight. Garrett joined us in August 2022 as an Editor, and worked his tail off but learned quickly, this is different from working inside of a radio station. Over the past few months he's raised his game, and I'm pleased to promote him to Managing Editor of BNM starting January 1st. Garrett will report to myself and our Chief Media Officer while writing daily news, and two weekly features for BNM. He'll also become the point person for our BNM columnists and features writers. We've seen BNM make major strides over the past year despite not having a dedicated leader. I can only imagine how much better the brand will be with Garrett fully focused on it. One thing that isn't changing, he'll continue to write his weekly sports media column for BSM, and manage BNM's Jobs section.
Website Redesigns: You've likely noticed that BSM and BNM look different today. We have modified both websites to make it easier to find content. Our main pages are often filled with news stories, making it hard to find things. These new layouts allow us to feature six stories in the main sections, and nine in each of the key lower sections, sports/news radio, sports/news TV, and sports digital/media business. The site will also display better on mobile, and we've added a sports betting bar on BSM, conference calendars to the lower right of articles on both sites, and we've retained the media stock ticker on BNM. All are available for sponsorship. We're also turning on the comments to allow readers to chime in on our stories.
BSM Writers: To help us elevate BSM in 2024, we're adding a few new writers, adjusting roles of a few of our contributors, and saying goodbye to a few of our teammates.
Starting with the additions, I'm excited to welcome Moses Massena as a weekly columnist. Moses is a sports television veteran, who spent 14 years at MLB Network, working as a researcher, segment producer, and producer, winning 7 Sports Emmys for his contributions to "MLB Tonight". He has also worked a producer at MSG Network, and served as a researcher for FOX & ESPN. His professional television career began with SNY from 2007-2009.
Next, I'm pleased to welcome Jeff Kotuby to BSM as a daily sports television writer. Jeff has written content for many broadcasting and pop culture sites, including The Streamable, eBaum's World, Twin Galaxies, and more. He has already begun diving in on BSM, and I'm looking forward to our readers becoming more familiar with his contributions in the future.
Moving to the internal adjustments, starting in January, Jordan Bondurant will take on a more defined role writing news stories each night on sports digital matters. Garrett Searight will add local and national sports radio content until Dave has a handle on the daily content, and Peter Schwartz and Demetri Ravanos will continue writing weekly features and helping with original projects. Peter will also add a new monthly feature, 'Where Are They Now?', which will run the last week of each month starting in January.
Though most of the news is good, we do have to unfortunately share some bad. Brian Noe and Ricky Keeler will be leaving us at the end of December. Both have been with BSM for a long time and have done a great job for us. In Brian's case, he was one of the first writers to join BSM in August 2017. We wish both of them well, and appreciate all of the contributions they've made to our coverage along the way.
I am still looking to add another weekly sports media columnist to BSM. The ideal candidate will have industry experience, a track record of success, and a passion to write about the business. If you or someone you know fits the bill, send a resume and writing sample to [email protected].
BNM Writers: BSM has earned a strong reputation in sports media circles, and we're determined to make sure BNM is highly regarded as well. To help us continue making progress, we're excited to announce a few additions. First, please join me in welcoming Perry Michael Simon to BNM as a weekly columnist. Perry's column will be published every Thursday on the site starting on December 7th.
Perry served as VP and Editor/News-Talk-Sports/Podcast for AllAccess.com after previously working as a Program Director and Operations Manager for KLSX and KLYY in Los Angeles and New Jersey 101.5 in Trenton. His contributions to All Access were excellent, and his knowledge of the industry, and his willingness to challenge it helped many broadcasters learn, adjust, defend, and grow to appreciate his point of view. After a well deserved break following the shutdown of All Access, Perry is refreshed, refocused, and ready to offer his smart, snarky, and strong opinions on the media business. I can't wait to see what he has in store for our readers.
In addition, BNM is pleased to announce the arrival of Krystina Alarcon Carroll. Krystina joins us in a hybrid role, writing two weekly features and adding a weekly column. She freelances currently for WPIX in New York and previously worked on live, streamed, and syndicated TV programs at NY1, Fox News Digital, Law & Crime Network, and Newsmax. We're excited to add her to our team, and you can read her first story today on BNM.
As our readers recently learned, we've unfortunately had to say goodbye to Jim Avila. Jim did an excellent job for BNM but a great television opportunity came his way, and we wish him nothing but the best moving forward. Ryan Hedrick has also exited. I'm accepting resumes and writing samples from industry pros who have a passion to write daily news TV stories and weekly features. If interested, click here. We have more evaluations to make in the next month to make sure we're built for success entering 2024. One thing for certain, we are going to keep building BNM and make sure news/talk media professionals have a daily destination to visit and enjoy reading about their format and business.
Two New Newsletters: Another exciting addition coming in 2024 will be the introduction of two new daily newsletters, the BSM Press Pass, and the BNM Wrap Up. We will distribute both starting on January 2nd. The BSM Press Pass will be delivered daily at 5pm ET. The BNM Wrap Up will go out at 6pm ET. We'll have a different look and approach for both, which I think media folks will enjoy and find useful at the end of the work day.
With the arrival of the Press Pass and Wrap Up, we will continue sending out the BSM 8@8 at 8am ET. The BNM Rundown though will move to an earlier time, going out each morning at 9am ET. The same look, structure and valuable content will be available in both. If you haven't signed up for BSM's newsletters, go here. If you wish to receive BNM's newsletters, go here.
Editorial Calendar: When BSM was born, I wrote and created a lot of features and original stories. From 5 Podcasts in 5 Days to the Sports Radio Draft, the Greatest SportsCenter Anchor Tournament, and a full-day spent with Mad Dog Sports Radio, creative pieces performed well for us. But as day-to-day news grew and our staff expanded, we got away from some of that. We've still done things like Meet The Podcasters and Countdown to Coverage, and they too have been well received, so in 2024, we're going to put more focus on original projects on both BSM and BNM. We have an editorial calendar ready for 2024, and will begin reviewing plans on Tuesday during a zoom call with some of our staff. We've got some great things planned for BSM and BNM, so keep an eye out for it.
Member Directory: Since April 2020, we've featured the BSM Member Directory to help industry professionals and aspiring broadcasters display their work to PDs, agents, executives, etc.. All members receive jobs listings by email a few times per month, get featured in the BSM 8@8 newsletter, are promoted in content when they have career news to share, and our annual subscribers get a 20% discount on BSM Summit tickets. Memberships are $14.99 per month or $149.99 per year. For 2024, we're going to explore new ways to deliver more value and grow our member base. Dave, Alex and I will be brainstorming ideas this month in hopes of introducing new benefits to existing and future members during Q1.
Jobs Listings: We're often asked to post Jobs for companies due to our ability to reach the right people. Knowing how hard it is to find good help, and having used LinkedIn, Indeed and other sites myself, I know it's not cheap. Other trades charge a few hundred dollars per month to promote openings, and starting today, we're going to do the same except we're keeping costs low. For $99 per month companies can now promote open positions through our websites. If you click on the Jobs tab on BSM or BNM, you'll see the latest listings. If you use the dropdown menu and select 'Place An Ad on BSM/BNM' it allows you to submit an ad and get it posted on the site within 24-hours. I'm hoping it's helpful.
Ratings Reports: I know the ratings matter to PDs, hosts, and executives. Yet many get upset with the ups and downs of measurement. Maybe it's not perfect, but this is your report card, and whenever we highlight the industry, it benefits broadcasters, advertisers and listeners. We're going to write quarterly ratings reports next year for both sports and news/talk radio. We will not do monthlies. All I ask is that we receive the PPM Data reports for each quarter so we can be fair and accurate to all. We write these reports to showcase the strength of two valuable formats, and to recognize all who contributed to each brand's success. Nielsen is still the king when it comes to measurement, and our stations don't benefit if they don't promote their wins to the rest of the business world. My thanks to Harker Bos Group for supporting these stories. I look forward to digging into the data to highlight those who are making an impact in 2024.
JB Column and Podcast: I acknowledged earlier that writing columns and hosting podcasts became harder in 2023. That said, I realize I have a voice that matters. Starting in January, I will begin writing a weekly column on BSM. I will also be bringing back The Jason Barrett Podcast for 26 episodes next year. Half of those episodes will focus on sports media. The other half will explore the news/talk space. We will also video the shows and make them available through the Barrett Media YouTube page. If I was going to do the podcast, I wanted to add a new layer to it. I think this will help us do that and I look forward to hosting it in April 2024. It's possible that we'll add other podcasts and video shows in the future, but for now, we're going to take it one show at a time.
Return of Guest Columns: BSM and BNM have featured guest columns before from Craig Carton, Erick Erickson, Dan Zampillo, Mo Egger, and Bo Thompson just to name a few. I'd like see more media people use our platforms to highlight issues or causes that are important to them. Whether you're an owner, executive, PD, salesperson, media buyer, host, agent, imager, producer, podcaster or social media director, if you have knowledge to share, and interest in writing a one-time guest piece for BSM or BNM, email [email protected].
BNM Top 20/BSM Top 20: Our two biggest traffic drivers of the year, the BSM Top 20 and the BNM Top 20 will continue to serve the sports and news/talk radio industries. A huge thanks to Steve Stone Voiceovers for signing on as the exclusive sponsor of the BSM Top 20, and JJ Surma Voiceovers for coming on board as the exclusive partner of the BNM Top 20. The BNM Top 20 of 2023 drops December 11-15 and December 18. Voting for industry executives expires later today. The BSM Top 20 of 2023 will be released February 5-9 and February 12. Voting for that series will start in late December, early January. We're also looking at a few additional projects to recognize the best in the industry. More to come on that in 2024.
BSM/BNM Summits: The BSM Summit returns to NYC on March 13-14, 2024. We'll be live at the Ailey Theater both days, and have announced 16 top speakers so far and have more still to come. You can purchase tickets to the show here. For those in the news/talk world, we're going to host our second BNM Summit in September 2024. We've chosen the host city and venue and hope to announce our plans after wrapping up this year's BNM Top 20. Running our next show two months before the election is going to be excited. Stay tuned!
—–
For eight years, we've grown traffic, influence, events, consulting clients, and our writing team by following a simple philosophy, focus on serving the right audience, not the largest. When you commit to quality over quantity and refuse to chase clicks at the expense of relationships, you land in a much better spot. We are where we are today because of our consulting clients, advertising partners, and earned trust and respect with our readers and industry professionals.
That said, while we have proven our value to top talent, executives, agents, and media buyers, some marketing folks have been harder to reach. Stephanie Eads and I have attended many zoom calls and in-person meetings to share our story, and we've created packages large and small to accommodate all budgets. I'm hoping that as we enter 2024, those who have been slow to respond or who have stuck to doing the same things repeatedly, take a chance to discover why BSM or BNM should be part of their media mix.
In closing, I am ecstatic about adding Dave Greene to help us grow BSM and BNM. We have a lot of work ahead of us but I'm confident progress will be made. I appreciate everyone who visits our websites, receives our newsletters, attends our Summits, follows and shares our content on social media, and let's others know about of our existence. Most importantly, I'm grateful to our consulting clients and advertising partners who give us the support we need to be able to continue doing this. We can't raise the bar without you, and I'm fortunate to be in this position serving an industry I love, respect, believe in, and root for.
Here's to Barrett Media's future. 2024 is going to be awesome, and I'm glad to have you along for the ride!
Jason Barrett is the owner and operator of Barrett Sports Media. Prior to launching BSM he served as a sports radio programmer, launching brands such as 95.7 The Game in San Francisco and 101 ESPN in St. Louis. He has also produced national shows for ESPN Radio including GameNight and the Dan Patrick Show. You can find him on Twitter @SportsRadioPD or reach him by email at [email protected].
The SEC and CBS Had a Great Run, But it Was Time to Say Goodbye
"CBS created a valuable brand by investing in something that was small, but distinct and marketing it each week as an can't miss event. That just wasn't happening in the same way by 2023."
After 27 years, we have seen the last SEC football game on CBS. The network did a marvelous job Saturday night paying tribute to what the two entities did together, but as Brad Nessler said goodbye to the audience for himself, Gary Danielson, their colleagues and predecessors, I couldn't help but think that it was good for SEC fans that this chapter is over.
While both sides did their fair share on Saturday to acknowledge the other, nothing spoke louder than that crowd inside of Mercedes-Benz Stadium.
SEC Commissioner Greg Sankey took the mic from Jenny Dell, and before presenting the conference championship trophy to Nick Saban and the University of Alabama, said "Let me ask you first to join me in thanking CBS for 26 incredible years of presenting SEC football". The response was mixed, but the boos were audible.
Before we explore why though, let's talk about all that CBS did right. Perhaps what it did best was nothing at all. Verne Lundquist was a master of laying out and letting the pictures and the crowd tell the stories of moments like the Kick Six. A variety of directors, producers and other staffers worked in video of tailgates to give those thousands of miles away from I-22 a sense of what The Grove in Oxford was like or documented the excitement inside the stadium before kickoff so that people everywhere understood the effect that running through the Power T has on a crowd in Knoxville or how "Sandstorm" brings the Willy B to life in Columbia.
At it's very best, CBS made our Saturday culture in the South look cool as hell and Verne Lundquist didn't need to say more than "oh my gracious" to convey just how extraordinary the environment and moments really were.
Since the retirement of Lundquist at the end of the 2016 college football season however, there is very little about CBS's broadcast that feels authentically SEC. Brad Nessler is a fine broadcaster. Gary Danielson is polarizing for many fans, but he is as synonymous with that game as anyone. Overall though, vibe has felt flat.
The fact that Tim Brando bolted after the 2013 season has a little something to do with that too. It was the beginning of CBS replacing the college football diehards and legends on its studio show with a who's who of "who's available?". I mean, Rick Neuheisal previewing Alabama versus LSU? Why?
But the problem was never as simple as me wanting to hear more people that speak the way I do on the CBS broadcast. CBS's biggest problem is that as college football changes, the network's presentation doesn't.
There was a sequence Saturday in the first half of Alabama's win over Georgia that went commercial, one play, commercial, Bama lets the play clock run down before calling timeout, commercial. That kind of thing was not at all uncommon for CBS. In an era of shortened attention spans, the network's 3:30 game was running until 7:30 and later with regularity. It always felt openly disrespectful to the audience.
Those commercial breaks being stacked with ads for Survivor (Holy shit! Still?) and various NCIS destinations didn't help. They aren't convincing anyone under the age of 60 to watch those shows. They are annoying filler – literally in the way of you seeing what you are actually came here to watch.
It seems like somewhere along the way, CBS stopped seeing what it had as special. That isn't just a CBS problem. NBC just extended its deal with Notre Dame and regularly puts out a broadcast that looks and sounds like everyone involved just remembered they had to work today like 20 minutes ago. College football doesn't seem valuable to those two networks. The attitude seems to be "this is football, but it isn't the NFL, so the price tag is more important than the quality."
It is a surprise that it happened at CBS, because of what Danielson said as the broadcast signed off Saturday night.
"The concept by Sean McManus and his team [was] to take, in college football, a regional product and make it a national 3:30 game," he told Nessler. "His deal was to hire the best people he could find behind the camera, in the truck, producer, director, cameramen. And then start it at 3:30 with that music."
CBS created a valuable brand by investing in something that was small, but distinct and marketing it each week as a can't miss event. That just wasn't happening in the same way by 2023. There were still great games on, but it felt like the network approached it as somehow lesser than a 4:05 Week 8 kickoff between the Patriots and Jets.
Beginning with next football season, the SEC moves all of its games to ESPN and ABC. Will the networks offer something innovative? Will the broadcasts move faster and reflect the speed on the field? I don't know, but I do know it is time for a change.
As for CBS, its college football offerings will be regulated to the second or third best Big Ten game each week and whenever two of the service academies play each other. Honestly, that may be a better fit. CBS continues to do a great job with Army/Navy every year and the Big Ten's media strategy suggests that it is content to be treated as minor league NFL…and I don't know if you tried to watch Iowa and Michigan on Saturday night, but yeesh. If that's the best it has to offer, maybe it doesn't deserve to be treated much better.
The SEC is in my soul as a native of the geographic footprint and an alum of its current champion. I am not sad to see the CBS chapter of the conference come to a close. Watching the retrospective that closed out Saturday's broadcast was a good reminder of how many moments and stars I enjoyed thanks to the network's investment in the conference. It brought back great memories and filled me with true appreciation for what was, but the two sides have done all they can for each other. It's time to move on.
Demetri Ravanos is the Assistant Content Director for Barrett Sports Media. He hosts the Chewing Clock and Media Noise podcasts. He occasionally fills in on stations across the Carolinas. Previous stops include WAVH and WZEW in Mobile, AL, WBPT in Birmingham, AL and WBBB, WPTK and WDNC in Raleigh, NC. You can find him on Twitter @DemetriRavanos and reach him by email at [email protected].
BetQL's Nick Kostos Wants to Reach More Than Sports Bettors
"I've always wanted to feel like Cheers, a place where everyone can go to talk about sports where no one feels left out or like they don't have a seat at the table."
To say that sports gambling has become a huge part of the entire sports radio industry would be the understatement of the year. Not to say that sports betting wasn't discussed on talk shows before it became legal in many states, but the explosion in the last few years has been significant and, in the opinion of Nick Kostos, one of the major players in sports betting content, a long time coming.
"I'm surprised it didn't become bigger even sooner," said Kostos, the co-host of You Better You Bet on Audacy's BetQL Network. "I always felt like it was going to take off. I'm not surprised by how big it's gotten. My surprise is that it took as long as it did for things to kind of get rolling the way that it has."
You Better You Bet can be heard on BetQL Monday through Friday from 3 to 7 PM ET. Two hours of the show is now simulcast on the Stadium app while the entire show also airs on Sirius XM. Kostos also does a weekend version of the show on Sundays from 11 AM to 1 PM ET while also hosting a Sunday show on WFAN in New York from 8:30 AM to 9 AM. Additionally, Kostos does a weekly appearance on both Sunday Night Football and Monday Night Football with Westwood One.
Nick Kostos owes a huge debt of gratitude to former Audacy Sports President Mike Dee for initially giving a sports betting show and network a chance back in 2019. What started as just a weekend show and network and survived through the COVID-19 pandemic has now grown incredibly into an operation that has garnered credibility throughout the industry.
Last year, You Better You Bet made Barrett Sports Media's Top 20 list for national sports radio shows.
"Just to have the respect of our peers in that way is really great," said Kostos. "My vision when the show started — and I think my co-host Ken Barkley and have done a pretty good job of pulling this off — is the concept of 'Wagertainment' which the company has kind of branded the entire network around. Wagertainment, to me, is the combination of smart betting content but we're also going to make it entertaining and fun."
"I think that was a defining moment being recognized by their peers and by people in management jobs in sports media that they were a sports betting show recognized in the top 20," said Mitch Rosen, Vice-President of the BetQL Network and Operations Director/Brand Manager for 670 The Score in Chicago.
Kostos and Barkley design each show so that it's entertainment for ardent sports gamblers, novice sports gamblers who are looking for good information, and sports fans who will hear previews of the games they want to watch.
The brass tacks are that listeners will hear content that gets them ready for the game.
Who is going to win? How many points will they win by? Who is going to play and who is not going to play? How is my fantasy team going to do?
"I think that concept has helped us win a little bit in this space," said Kostos. "We have made a real emphasis this football season on the guests that we have on the show to try and reach a broader demographic by having studio analysts and play-by-play voices."
The guest list for You Better You Bet includes names like Rece Davis, Adam Lefkoe, Liam McGugh, Brad Nessler, and Tim Brando.
"We're really trying to reach basically every single segment of people who would be interested in sports betting content," said Kostos.
The show, the anchor of the BetQL network, has become the gold standard when it comes to sports betting content and Kostos, an alum of Fordham University's famous WFUV radio station as well as a former producer at Sirius XM, is a big reason why.
To steal a line from Dwayne "The Rock" Johnson, he likes to "just bring it" every single day and every single show.
"Nick, arguably, is one of the most energetic, knowledgeable, charismatic on-air personalities in the sports wagering betting entertainment business," said Rosen. "I've been in the business a long time and there are not many people who have that kind of passion and energy and knowledge that Nick has. When a show with a great partnership with BetMGM has 23 million downloads plus in a year, it shows you the interest that the fan base has around the world."
It takes a village for something to be successful and Nick Kostos is surrounded by some extremely talented people on You Better You Bet. Just like Kostos, co-host Ken Barkley comes from a producer background having worked for Scott Van Pelt at ESPN. Kostos views Barkley as a "godsend" and their partnership on the show has grown and nurtured to the point where the program has become the success that it is today.
"Those backgrounds that both of us have in producing have allowed us with our crew and our current producer Alex Fasano to really be able to craft a show that makes sense," said Kostos. "There are a lot of good betting content creators and there are a lot of good betting analysts out there. I think that Ken Barkley is as good if not better than anybody else when it comes to breaking down sports betting. Without him, I don't think You Better You Bet and me are able to get to the point that we're at right now."
A big reason for the success of the show is that there is a community feel to it. Many sports radio shows have that office "water cooler" type of feel where two or more people can just enjoy a good sports conversation. You Better You Bet takes it a step further by bringing the discussion to a bigger venue…
Like the one where everybody knows your name.
"I've always wanted to feel like Cheers, a place where everyone can go to talk about sports where no one feels left out or like they don't have a seat at the table," said Kostos. "You don't have to show up to listen to You Better You Bet and have a PHD in sports betting. You don't have to have that knowledge in order to sit down at the bar and talk sports with us."
Sports betting has just added another layer to the enjoyment of being a sports fan. Some people bet on sports and some people don't but both groups share the same interests as the game is about to kick off, the puck is about to drop, the opening tip-off is about to take place and the first pitch is about to be thrown.
You root for your team to win, whether it's your favorite team or it's the team that you bet on.
"It becomes something that people can consume whether they bet or not because it's all talking about the games," said Nick Kostos. "Yes, we're trying to make money and win our bets but at the heart of it, it's a sports conversation. Who is going to win the game, by how many points, and what players are going to play well or poorly in the game? That's something that all sports fans think about on a daily basis."
Here's a safe bet: If you tune in to You Better You Bet on BetQL, you're going to be entertained and educated by Nick Kostos and company. Whether you took the favorite, the underdog, the over or the under or you're just a huge sports fan, it's a fun sports community that welcomes everyone who enjoys watching the games.
Peter Schwartz has been involved in New York sports media for over three decades. Along the way he has worked for notable brands such as WFAN, CBS Sports Radio, WCBS 880, ESPN New York, and FOX News Radio. He has also worked as a play by play announcer for the New Yok Riptide, New York Dragons, New York Hitmen, Varsity Media and the Long Island Sports Network. You can find him on Twitter @SchwartzSports or email him at [email protected].