Scott Masteller Is Open To Doing Things Differently
"What I find is not every talent can do everything. I like on a radio station to have all the talent be kind of different. If you had the same traits in every talent it could get boring all day."
Scott Masteller has over 40 years of experience in the radio/audio industry. We aren't talking about a guy that has worked in a tiny market and once covered the line dancing competition at the local fair six years ago. Scott was one of the biggest of the big wigs at ESPN Radio in Bristol. His title was Senior Director II – Radio/Audio Content. That just sounds fancy — as if the person with that gig either sips lattes with a pinky in the air, or drives something that goes 0 to 60 before you can blink.
In addition to being a program director in Dallas, Portland, and currently at WBAL in Baltimore, Scott has a ton of on-air experience. He was an afternoon drive host in numerous markets including Portland and Salt Lake City, as well as a play-by-play announcer. He not only has overseen transcendent talent like Colin Cowherd, Scott fully understands the challenges that hosts face in order to create great radio.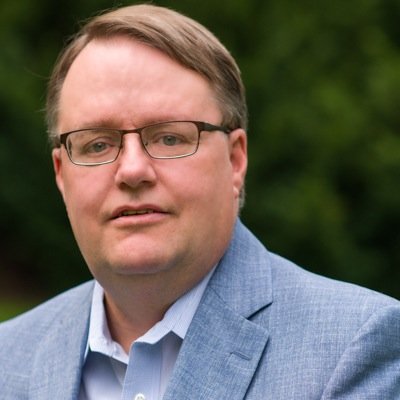 The Pennsylvania native has experienced so much in the industry as a sports, news, oldies, and adult contemporary programmer. Scott has worn a suit as an executive and rolled up his sleeves behind a mic as a host. Practically the only thing he hasn't done is save a whale, which come to think of it, I didn't ask him about so don't quote me on that. As you will see in the interview below, Scott has a lot of wisdom. It would be wise for you to tap into it. Enjoy.
Brian Noe: What are you looking to gain by attending the BSM Summit later this month?

Scott Masteller: I think it's always good to get out and see different events and see what is going on. I don't work in sports the way I used to. I have some involvement, but it's spoken word. A good programmer is what I'm looking to hear from. There are some really good programmers who will be participating in this event. Anytime you can learn — part of that to me is really important so I can help other folks.
I've been very blessed with a really good career experience. I've done a lot of cool things and I've always tried to give back whether it was when I was at ESPN or other sports stations, or where I am now, I'm just trying to help that next young talent get an understanding of what it's like. Obviously it's changed a great deal in the last several years — multiple platforms, different ways to hear content. So it's two-fold; wanting to understand what's happening so I can be as competitive as I can be in the current business that I'm in, and then also allowing me to teach and coach talent that either work for me or talent that I know and I want to try to help.

BN: What are a couple of the best nuggets of advice you can apply to the rapidly changing world of radio right now?
SM: I would say be open to doing things differently. Everywhere I've gone, you go into a building and you'll hear the phrase, "We've always done it that way." I think we're in a world where we have to be creative and different and understand that there are different ways to consume content. Most of the radio listening is done in the car. But so many people are streaming and they're also listening to podcasts. They're listening to content in different ways. I think that's important.
They also have to be able to understand what plays best with the consumer. What does the consumer want? I did this when I was on the air; I would want to talk about a certain topic, but was it really the right topic to play to what I call the broadest set of the audience? I think it's important to understand your audience and what they're looking for. If you can get that part of it right, that opens up a lot of other avenues.

BN: If you look at the world of sports radio versus news radio, what would you say is the biggest striking similarity and the biggest difference between the two?

SM: I've always subscribed to the theory that when I worked in the sports arena, the NFL was the world's greatest soap opera. That's what I talked to my talent about is understand that that's part of what you're trying to convey to the audience. Well it's very similar in the world of politics. You've got a president who is not afraid to speak his mind. There are all the elements at times of a soap opera and you have to be able to kind of roll with that flow.
The biggest difference that I see, in sports if you're in a local market, if you're in Philadelphia you're going to talk about the Eagles. You're going to talk about the Phillies. Those things play into it all the time. In news talk you're going to try to play to whatever the biggest story of the day is and it depends whether you're local or national where you go with that. My station is local all day from 5am to 11 o'clock at night. We're looking for both great local stories but also the big national stories. There are similarities but there are also differences.
BN: You're going to be on a panel at the Summit. What is your on-air background? 
SM: I started at a small radio station in my hometown of Williamsport, PA. I was a jock playing music. Then I started covering sports — high school games. I actually did some minor league baseball; I did five years of Double-A. From there I got into sports radio and went to Lexington, Kentucky. I was also a program director. I was on in that market, then Salt Lake City. Spent time in Portland, Oregon for about five years. Then when I went to Dallas and went to work for ESPN, I became primarily an off-air program director.
I always felt being on air helps me coach talent because I can point out and say, "See how you made that mistake there? I made that mistake many times." I liken it to a manager in baseball that played the game; there's just an ability to connect with the talent in that way. That doesn't mean you can't be a great program director if you were not on the air, but I do feel it's helped me in what I try to do.
BN: With you being in news talk now, I think of it a little bit like a football player who retires. He might say, "Man, I miss those guys looking at me in the huddle, but I don't miss the practices at all."  What do you miss the most about sports radio and what do you not miss whatsoever? 
SM: That's a good question. I get to cheat a little bit because I'm in charge of the production of the Baltimore Ravens. That's the fun part of my job. What I miss is the excitement around a winning team — when things are going really, really well and everybody is fired up. I remember when I was working in Dallas and the Mavericks made it to the NBA finals; the whole city was just abuzz and just excited to no end about everything that was going on. I look for those goosebump moments that as a fan you get really excited about. I had a great experience in sports radio. People ask me do I miss it; sure I miss the friendships and the colleagues, but I'm still doing spoken word radio.
What's been kind of interesting to see is that there are several sports programmers like myself who have gravitated over to general talk and have done really well with it. Kevin Graham is someone that I worked with at ESPN, now is in Dallas overseeing WBAP. I worked with Brian Long at ESPN. He's still got a FOX Sports station, but he's also got a great news talk station. I've learned different things being in news that maybe I couldn't have learned while I was in sports. It's kind of an evolution of the process.

BN: Which talent do you think improved the most that you were able to work with?  
SM: Oh, that's easy. That was Colin Cowherd. I was fortunate to be Colin's program director in Portland, Oregon. He came in and he was very raw, but he was really, really talented. He just worked really hard. Now he's arguably, in my book, the best spoken word talent that is out there. I've got other talent that I've worked with — when I was in Dallas, Randy Galloway, who has since retired was doing sports one way and we adjusted it and put him in an ensemble and he really took off. He was one of the best talents that I ever worked with.
Then on the news talk side I've got some great talent as well that I'm working with that are as good as any in the country. It's all about being able to adjust to the format, being able to adjust to the talent, and helping the talent understand I'm not there to tell them what to do, I'm just there to be a resource to them to help them look at things from a different perspective and hopefully take that and improve upon it. I've been very blessed with that.

BN: When you say Colin was raw, which areas specifically did you see improvement in?

SM: I saw him be better able to close out the payoff. I've always talked about that if you're an on-air talent, you've got to deliver the payoff. He does that I think as well as anybody right now. He's got great people he's working with including Scott Shapiro — who we worked together at our time at ESPN — he's really helped him. He's able to also look at things — he always did this — and use analogies and different perspectives to make it easy for the common person who's driving around in their car to grasp what he's talking about. It's like anything, the more he did what he was doing, the better he got. That's why at one point ESPN found that they had to hire that guy. Of course he did great there and then he's gone on to FOX. He's just truly a magnificent talent.
BN: With Cowherd or any great talent in mind, I think it's fascinating that although they're raw at one point, you can still see that it's going to click. What is the it factor that lets you know once it does get sorted out, the host is going to be really legit?
SM: I've always been one to look at how you're able to get the audience to stay engaged. Knowing that there's a lot of discussion about ratings and you have to get the five minutes to get the quarter hour; when I heard him initially it's like you could just tell he's got something. He's able to keep the audience engaged for extended periods of time.
Now that being said, it's hard to do that. I was at enough sessions with him and other talent where they're being tested by panels of people listening. They might really engage them for three or four minutes, but then they kind of run out of steam. Colin got to the point where he can go on and keep going and keep it interesting. I knew he had that in him as soon as I heard him the first time. That was a long time ago in the '90s in Portland, Oregon.

BN: What do you consider to be the most important qualities for a radio host to possess?
SM: It's simple things. A great talent is always curious. I believe self-deprecation is one of the greatest traits of a talent; that you can poke fun at yourself. I think the instincts are there to know what to do in an interview; ask short succinct open-ended questions to get the most out of the talent. What I find is not every talent can do everything. I like on a radio station to have all the talent be kind of different. If you had the same traits in every talent it could get boring all day.
Every talent is like a quarterback and has certain skill sets that are better than others. What does Colin really do well, better than a lot of people? He tells a story. Every talent is so different in what they can do. I believe energy is really important. You've got passion. You give strong opinions and it comes across to the audience. "I'm really happy to be here today." Likability is a really strong talent. I know if I have a talent that's got a half dozen of those traits, then I feel that's a talent that's got real potential and I can work with.
BN: If one of your hosts has a view that the audience just doesn't want to hear — maybe it's critical in nature — what advice would you give to your talent on how to approach those situations?

SM: What I tell my talent is do it from a foundation of fact. You have some kind of fact to back up what you want to say. On my station we'll say do it from a foundation of news because that's basically what we are. We're always talking about the news events of the day. The second thing — and I was very consistent about this everywhere I worked — never make it personal. If you make it personal that's where problems happen. Whether it's sports, news, a morning show; that's not going to help you. My midday host, Clarence Mitchell IV, is a former Maryland politician. He's well known by everybody in the market. He's a really passionate guy. He's not afraid to go after anybody. But he never, ever gets personal. That to me is the big difference.
When you're a flagship for a professional sports team such as my station is for the Ravens, if the team is losing and having real problems, you still have to talk about it. But you've got to be smart in how you do that because you've got that partnership and you want to make sure that it moves forward in a positive direction. We had a case like that a year ago when the Ravens were struggling before they decided to put Lamar Jackson in. People on the talk shows were very upset that the team wasn't doing what they should be doing to win football games. We were involved in that, but we made sure we communicated to the talent about how to approach it and not get to a point where it becomes personal. When it gets personal you've got problems.
BN: I'm curious about your personal background, have you always been big into politics?
SM: Not really. I really wasn't even big into sports. But I got big into radio. I loved being an on-air jock playing bad disco records in the late '70s. I played a lot of those, but I was on the air and it was just engaging to me.
The best program directors are ones that can do multiple formats. I did sports for a long time. I also did adult contemporary. I did oldies. Now I'm doing news and spoken word. The medium is still very engaging to me. It's changing and we have to be smart and adapt to that. To me it was always about wanting to be a broadcaster. 
BN: What do you think about Jason Barrett putting on the Summit and the work he's doing with BSM?
SM: The biggest thing is, I think it's important to understand the amount of work that goes into putting a conference together. My last year at ESPN I had to put together a conference for a bunch of affiliates from across the country and get them to come to Bristol. When you work on a project like this, it takes up almost a year.
I noticed Jason was reacting as soon as he was done with the last one. Where is he going to have it? He's got to find a venue. He's got to then set up who he's going to have involved in the conference. He's got to put the agenda together. There's so much behind the scenes work that goes on. By the way that's while he's doing all of the other stuff he has to do in his business. That to me is what it's all about and understanding how to prioritize. You can't do it all by yourself. He's got to have people he respects and counts on to help him put that whole process together. I'm looking forward to the event and checking it out because this will be my first time attending.
Brian Noe is a columnist for BSM and an on-air host heard nationwide on FOX Sports Radio's Countdown To Kickoff. Previous roles include stops in Portland, OR, Albany, NY and Fresno, CA. You can follow him on Twitter @TheNoeShow or email him at bnoe@premierenetworks.com.
BSM's Black Friday SALE on BSM Summit Tickets is Underway!
Each year I'm asked if there are ways to save money on tickets to the 2023 BSM Summit. I always answer yes but not everyone takes advantage of it. For those interested in doing so, here's your shot.
For TODAY ONLY, individual tickets to the 2023 BSM Summit are reduced by $50.00. Two ticket and four ticket packages are also lowered at $50 per ticket. To secure your seat at a discounted price, just log on to BSMSummit.com. This sale ends tonight at 11:59pm ET.
If you're flying to Los Angeles for the event, be sure to reserve your hotel room. Our hotel partner this year is the USC Hotel. It's walking distance of our venue. Full details on hotel rooms can also be found via the conference website.
Jason Barrett is the owner and operator of Barrett Sports Media. Prior to launching BSM he served as a sports radio programmer, launching brands such as 95.7 The Game in San Francisco and 101 ESPN in St. Louis. He has also produced national shows for ESPN Radio including GameNight and the Dan Patrick Show. You can find him on Twitter @SportsRadioPD or reach him by email at JBarrett@sportsradiopd.com.
Media Noise: What Does The Return of Bob Iger Mean to ESPN?
Podcast: Play in new window | Download
Subscribe: RSS
Demetri Ravanos is the Assistant Content Director for Barrett Sports Media. He hosts the Chewing Clock and Media Noise podcasts. He occasionally fills in on stations across the Carolinas. Previous stops include WAVH and WZEW in Mobile, AL, WBPT in Birmingham, AL and WBBB, WPTK and WDNC in Raleigh, NC. You can find him on Twitter @DemetriRavanos and reach him by email at DemetriTheGreek@gmail.com.
Media Noise: What Is Realistic For FOX at the World Cup?
Podcast: Play in new window | Download
Subscribe: RSS
Demetri Ravanos is the Assistant Content Director for Barrett Sports Media. He hosts the Chewing Clock and Media Noise podcasts. He occasionally fills in on stations across the Carolinas. Previous stops include WAVH and WZEW in Mobile, AL, WBPT in Birmingham, AL and WBBB, WPTK and WDNC in Raleigh, NC. You can find him on Twitter @DemetriRavanos and reach him by email at DemetriTheGreek@gmail.com.