Content Grab Bag: Seth Harp's Biggest What Ifs
"We're all in this together, right? That's why Barrett Sports Media is creating a content grab bag and we're asking everyone to pitch in."
Good hosts and shows aren't struggling for content right now, but who knows how long it will be before we get live sports again? Sure, the NFL Draft is coming up, but do you know what you're going to do once the stories generated by that event have run their course? Hell, we'll have been without sports for nearly a month and a half at that point.
We're all in this together, right? That's why Barrett Sports Media is creating a content grab bag and we're asking everyone to pitch in.
Got an idea that can help someone else? Do you have a perfect bit in mind, but maybe your situation has changed and now you have nowhere to pull it off? Don't let it go to waste! If you want to contribute, reach out to Demetri Ravanos on Twitter.
Our first contribution comes from Seth Harp, former program director and host at 97.3 the Game in Jacksonville, Florida. No NCAA Tournament, no Masters, and no anything else is going to lead to a lot of "what if" conversations. That was the inspiration for his contribution.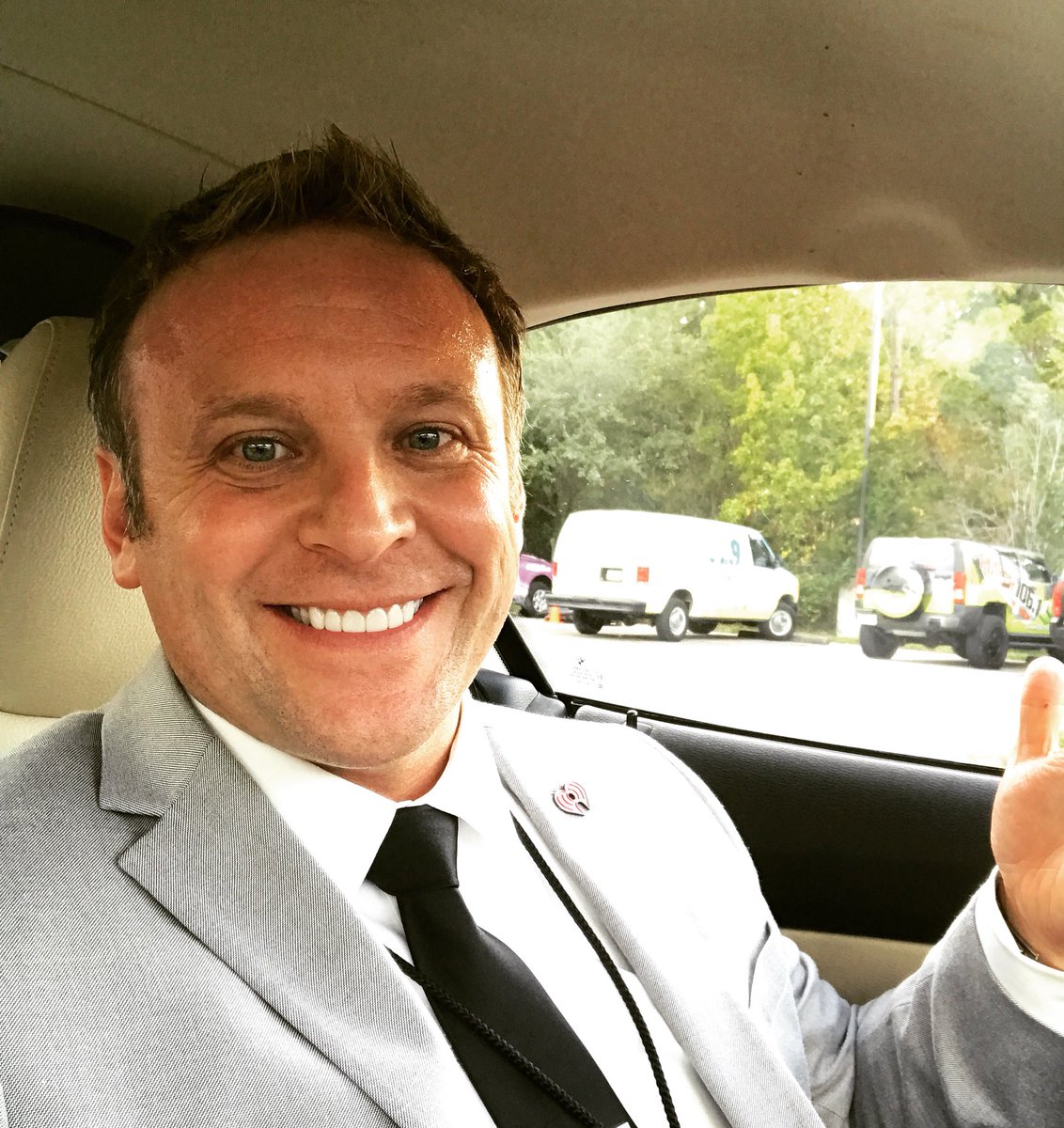 ---
Exploring Sports What Ifs
by Seth Harp
What if? Two words that sports fans ask themselves as they search the depths of their grey matter for endless answers. Today Kansas and Dayton Basketball fans are asking the same question. Could Lakers and Bucks fans be asking themselves the same question in a few months?  
Just this spring alone we could fill an entire archive. What if Tiger successfully defended his Masters Title?  What if a Mid Major won the NCAA tournament?  And to add a dark layer – What if sports continued to be played and we lost some major stars and personalities because of arrogance and greed?  Thankfully we will never have to answer that last question.    
As we enter a sports "No Man's Land"  I wanted to spend some time asking What if ? For the purpose of this exercise, I've set three criteria.    
First we eliminated scenarios that involved players with chronic injuries. What if Grant Hill could've stayed healthy? What if Terrell Davis stayed healthy? Too much room for maneuverability.   
Second, I eliminated trades and draft picks. What if Portland drafted Michael Jordan? What if the Charlotte Hornets didn't trade Kobe Bryant?  What if the Red Sox kept Babe Ruth? This would've turned into a Star Wars sports scenario. I just didn't have the strength or patience for that! 
Finally, I eliminated what I call "grandiose scenarios". What if the AFL and NFL never merge? What if baseball eliminates segregation earlier or waits longer? The possibilities of these scenarios are too fantastical and the infinite far too great. Instead this exercise will be isolated to one time events and decisions – a single lynch pin that was pulled.   
With that, here are my top 5 "what ifs" in sports history.
5. What if Kenyon Martin doesn't break his leg during the 2000 NCAA tournament?   
Kenyon Martin was the best college basketball player in the country for Cincinnati and Bob Huggins during the 2000 season. They spent 12 of 18 weeks ranked #1 back when that meant something. Martin won the Rupp Trophy, Wooden Award, Naismith Trophy, etc. You see where this is going. 
Martin broke his leg against St. Louis in the Bearcats first game of the Conference USA tourney.  They ended up losing to the Bilikins by 10.  They had just beat St. Louis by 43 points in their regular season finale. The committee rewarded Huggins and Cincinnati for a great season and kept them as a #2 seed. They were able to beat UNC Wilmington in the opening round before falling to Tulsa in the second round. Michigan St would go on to beat Florida to win the national title a few weeks later. This remains Tom Izzo's only title at Michigan St. Do he and the Spartans beat a healthy Martin and company? 
A non-power conference team still hasn't won a title since UNLV. An awkward landing 20 years ago would continue this streak into the third decade of this century. How much longer will that last? Dayton, Gonzaga and San Diego St would've loved to have taken that test. 
4.  What if Ted Williams didn't miss 5 seasons of his career due to war?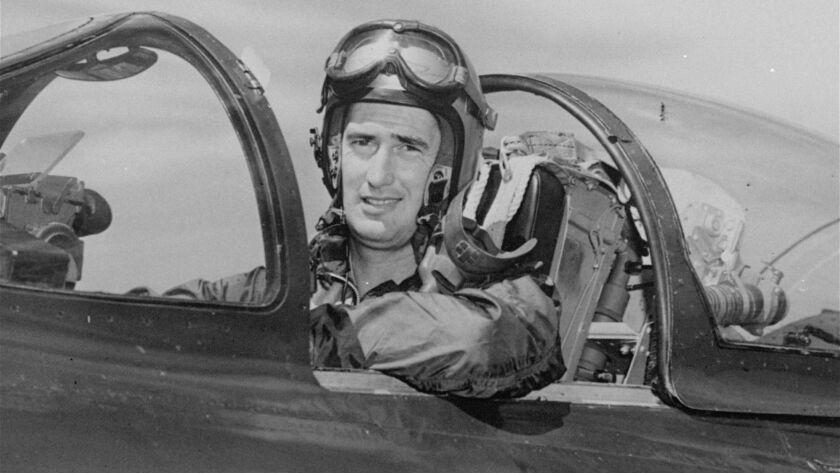 Ted Williams may always remain the pinnacle of character on and off the field for sports figures, the George Washington of baseball. He did miss  three full seasons (1943-45) and the better parts of (1952-53) as a fighter pilot. What would have Ted Williams career numbers have been if the World didn't lose its collective in the middle of the 20th century? 
I took the previous two years of Williams seasons and two years following each war for the most accurate assessment. Here is what I came up with. For the WWII he missed out on 182 hits per season. His home run average would've been 36 per season along with RBI 124. Add in the missed numbers during the Korean War shortened season he missed out on 219 base hits 44 more home runs and another 161 RBI.   
Williams's actual career stats: 2654 hits, 521 home runs, and 1839 RBI
His career stats if he played instead of going to war: 3419 hits, 673 home runs, and 2496 RBI 
Williams would have ranked second only to Ruth in career Home Runs and would still hold MLB's record for career RBI.
3.  What if baseball doesn't go on strike in 1994?  
Trying to get a handle on everything that could've happened here is like trying to ride a rabid bull while you are drunk and blindfolded. When the 1994 baseball season stopped in August here are just a few things that were taking place.  
The Montreal Expos were 74-40 and had the best record in baseball.  Moises Alou, Marquis Grissom, Larry Walker, Pedro Martinez and the list goes on. The Expos were loaded.    
The Yankees were 70-43 and were looking for bullpen help. They were interested in Cubs closer Randy Myers. The Cubs were said to want a skinny minor league shortstop by the name of Derek Jeter in return.  With the strike looming the Yankees never really pursued it.    
Giants 3rd Baseman Matt Williams had 43 HR.  This was a HUGE deal.  Just 18 HRs away from Roger Maris. Before McGwire and Sosa's Steroid surge, the single season HR was the sports Holy Grail. Williams's pace put him at 59. What drama that would've been. 
Tony Gwynn was hitting .394 – Would Gwynn have been able to supplant Ted Williams as the last .400 hitter? Probably not.  But it would have been a fun September.   
2.  What if Drew Brees picked the Dolphins instead of the Saints in 2006? 
Brees will likely go over the 80,000 career passing yard threshold this season. If he stays ahead of Brady, it will be at least a decade before any other player even approaches his statistical level. If Drew Brees would have picked South Florida over the Big Easy back in 2006, Nick Saban likely stays and never leaves for Tuscaloosa. This has such a cascading effect it almost violates my fantastical rule I employed at the beginning of this piece.
Saban's 5 titles and decade of dominance are in their own category.  Here are just a few butterfly effect scenarios that play out if he stays with the Dolphins.
Saints never win a Super Bowl
Tommy Tubberville doesn't lose job (Cam Newton probably doesn't go to Auburn then)
Urban Meyer Stays at Florida
Tim Tebow wins a 3rd Title 
Les Miles and LSU win multiple National Titles
College Football coaching salaries rise but don't sore 
The Dolphins are actually competitive and relevant 
The Patriots dynasty looks a lot different with Brees in division
1.    What if Baseball had PED testing in place during the mid 90's?
Oh wow! Well, what does baseball look like today! Now we look back on the steroid era in baseball with the arrogance of first class passenger on the Titanic.   
Here is what is likely different.
Roger Maris single season HR record of 61 still stands. Bonds (73), McGwire (70 and 65), and Sosa (66, 64, and 63) all go away.   
Hank Aaron's career HR record still stands. 755 still sits atop the mount. Today we would wonder if Albert Pujols would limp to the finish line for a crack at it. He would likely need around 4 healthy seasons to do it.   
Bond's adjusted career line would be 585 home runs and 1700 RBI. That give him a Reggie Jackson statistical career and is probably good enough to make him a first ballot Hall of Famer.  
Roger Clemens doesn't win 4 more Cy Young awards. Clemons won over 162 games after leaving the Red Sox to join the Blue Jays following the 1997 season. He finished his career with 354 wins.  Does he even get to 275 let alone 300 without some juice?
Baseball would have an almost entirely different history. The question is would we have consumed it? 
What are your greatest sports what ifs? What are your listeners'? Come with a few theories on how things unfold in your alternate history and watch the reactions and willingness to play along explode!
Asking The Right Questions Helps Create Interesting Content
Asking questions that can get a subject to talk about their feelings is a much better way to get an interesting answer.
When ESPN's Mike Greenberg interviewed Paolo Banchero in the lead-up to the NBA lottery on Tuesday, he asked what I've concluded is the single most maddening question that can be asked of any athlete preparing for any draft.
"Why do you believe you should be No. 1 pick in the NBA Draft?" Greenberg said.
Before I point out exactly why I have such a visceral reaction to such a harmless question, I want to point out the positives because Greenberg's question avoids some of the most common pitfalls:
1) It is an actual question. That's not as automatic as you think given the number of poor souls who are handed a microphone and say to their subject, "Talk about (whatever issue they want a quote or a sound bite on)." This is the mark of an amateur, creating the opening for an uncooperative subject to slam the door by saying, "What do you want me to say?"
2) Greenberg's question can not be answered with a yes or a no. Questions that start with the word "Can you …" or "Did you …" may sound like they're tough questions for the subject, but they're actually fairly easy if the subject wants to offer an answer. Now, most interview subjects won't take that one-word exit, but some will in a touchy situation.
The problem with Greenberg's question has to do with the result. Why do we ask questions of the athletes we cover? Seriously. That's not rhetorical. What's the goal? It's to get interesting answers. At least that's the hope whether it's for a quote that will be included in a story, a sound bite to be replayed later or — like in this situation — during an interview that is airing live. The question should be engineered to elicit interesting content, and there was very little chance that the question Greenberg asked Banchero was going to produce anything close to that.
I know that because I have heard some version of this question asked hundreds of times. That's not an exaggeration. I attended the NFL scouting combine annually for a number of years, and if a player wasn't asked why he should be the first overall pick, he'd get asked why he should be a first-round pick or why he should be one of the first players chosen at his position. Never — in all that time — have I ever heard what would be considered an interesting or informative answer. In my experience, players tend to talk in incredibly general terms about their own abilities and then seek to compliment their peers in an effort to avoid coming off as cocky.
Here's how Banchero answered Greenberg's question: "Yeah, thank you all for having me, first off., I feel like I'm the number one pick in the draft because I'm the best overall player. I feel like I check all the boxes whether it's being a great teammate, being the star player or doing whatever the coach needs. I've been a winner my whole life. Won everywhere I've went, and when I get to the NBA, that's going to be the same goal for me. So just combining all those things, and knowing what I have to work on to be better is a formula for me."
There's nothing wrong with answer just as there was nothing wrong with the question. It's just that both are really, really forgettable. ESPN did put a clip on YouTube with the headline "Paolo Banchero: I'm the best overall player in the NBA Draft | NBA Countdown" but I think I'm the only who will remember it and that's only because I'm flapping my arms and squawking not because there was anything bad per se, but because there was nothing really good, either.
First of all, I'm not sure why it matters if Banchero thinks he should be the number one overall pick. He's not going to be making that decision. The team that holds the top draft pick — in this case Orlando — is. Here's a much better question: "How important is it for you to be the number one overall pick?" This would actually give an idea of the stakes for Banchero. What does this actually mean to him? Asking him why he should go number one is asking Banchero to tell us how others should see him. Asking Banchero how important it would be go number one is asking him to tell us about his feelings, something that's much more likely to produce an interesting answer.
The point here isn't to question Greenberg's overall competence because I don't. He's as versatile a host as there is in the game, and anyone else in the industry has something to learn from the way he teases ahead to content. What I want to point out not just how we fail to maximize opportunities to generate interesting content, but why. Interviews are a staple of the sports-media industry. We rely on these interviews as both primary content that will be consumed directly, and as the genesis for our own opinions and reaction yet for all that importance we spend very little time thinking about the kind of answer this question is likely to produce.
The Client Just Said YES, Now What?
We should spend as much time on what we will do after the client says YES.
One of the most significant moments in radio sales is when the client agrees to your proposal and says YES. But, when they do say YES, do you know what's next? We better have an answer!
We spend a lot of time getting ready for clients with research, spec spots (thank you, radio sales trainer Chris Lytle-go to 22:30), proposals, and meetings. All of our focus is on getting the client to say YES. We should spend as much time on what we will do after the client says YES. For example, getting newer sales reps to sell annual advertising contracts would be ideal for building a list. They would have less pressure, more job security, and could spend more time making the advertising work for their clients. But, since most newer reps don't know the business yet, they don't bite off more than they can chew and sell a package of the month.
When a client says yes to the weight loss promotion, it's pretty clear how to write the ads, what the promos will say, etc. BUT, if a newer sales rep starts selling annual contracts to a direct local client who needs a resource, how will that work? Let's make sure we paint the picture right upfront. More experienced reps know that they need to assume the client will say YES to the weight loss promo and have a plan accordingly.
They have the next steps to building copy and promos, a credit app or credit card payment form, and any other detail the client must provide. But, when we ask a direct local client for an annual advertising contract, watch out! You have just made a partnership. Why not lay out, upfront, what that will look like. And I understand not every local client needs the same level of service.
A car dealer has the factories pushing quarterly promotions, agencies producing ads, and in-house marketing directors pulling it all together sometimes. Other clients need your help in promotions, copywriting, or idea generation. Make a plan upfront with your client about when you will meet to discuss the next quarter's ad program. Include your station's promotions or inventory for football and basketball season, a summer NTR event, digital testimonials with on-air talent, etc., in your annual proposal. Go out as far as you can and show what you have to offer to the client and how you can execute it. This exercise is good for you and, once mastered, guides the client on how you will take care of them after the sale. It also opens your eyes to what it takes to have a successful client partnership inside and outside the station.
This week, Demetri is joined by Ian Casselberry and Ryan Brown. Demetri talks about the NBA Draft getting an ABC simulcast, Ian talks about Patrick Beverley's breakout week on TV, and Ryan reminds us that Tom Brady may be the star, but Kevin Burkhardt is the story we shouldn't forget.
Podcast: Play in new window | Download
Subscribe: RSS