Howard Stern Would Listen To Chad Dukes
"The biggest compliments I'm getting right now are people saying 'I feel normal listening to your show, you're not all doom and gloom, I feel like my life is a little bit normal because I turn on WJFK 106.7 The Fan and I'm hearing all my favorite shows do their shows.'"
It's a unique and challenging time for sports radio hosts. Conducting entertaining sports radio while sporting events are paused indefinitely isn't something many hosts or stations have experience with. But the average listener is equally impacted by COVID-19 in their own life, so the show must go on.
Many hosts are having to adjust, without being able to depend on last night's game to drum up passion and create entertaining radio. But if we look at Howard Stern's interview with Tom Brady as an example, sports fans don't need an expert of last night's game to be entertained.
Chad Dukes Vs. The World airs weekdays from 2 – 6:30pm in Washington, D.C. for Entercom's 106.7 The Fan. Entercom hit a rough patch in recent weeks with two rounds of employee cuts, but Dukes remains focused on what he can control, creating great radio. 
Chad has a background hosting on music stations, even working locally on Free FM affiliates in the post-Howard Stern era of terrestrial radio. He hosts afternoon drive for the top sports station in D.C., but Chad Dukes Vs. The World is rarely 100% sports focused. That's made it easier to transition when forced to create content without last night's game to discuss.
Brandon Contes: We'll start with the idea of hosting a sports radio show without live sports. You have a radio background working for stations that weren't sports focused. Does that give you an advantage when creating content right now?
Chad Dukes: Yes, guy talk or whatever you want to call it, is the format I came from and I feel like I'm adept at it. I try to keep the format as much as possible just because there's so much content about coronavirus and I want to keep a sense of normalcy on my show. It's about 50/50 or even 60/40 sports content to non-sports content on my show anyway.
BC: Has that percentage changed at all since live sports stopped?
CD: Because the NFL is so active and free agency has been so salacious with Tom Brady moving to the Buccaneers, we've been lucky. Even here in Washington, the Redskins have been doing all sorts of crazy stuff, so I've been able to talk about the NFL because it's busy.
There's a lot of lame sports talk content right now, where the uptight sports guys are like, 'give me your Top 10 sports DVDs!' and it just – [deep sigh] it feels childish to me. I'm trying to operate my show as I normally would, because I just think everyone else is being completely oversaturated with content.
BC: So are you saying you didn't do a bracket?
CD: No. There's 10 billion brackets out there. So, no [Laughs]. No brackets for us.
BC: I thought it was interesting once sports came to a stop, there was an adrenaline rush for a lot of hosts. It seemed like they needed a boost, I saw a lot of tweets, 'this is what separates the great hosts, I'm always creative, I never just fill time, I always entertain.' Did you get any sense of that mentality?
CD: No, a lot of that's virtue signaling, especially on social media. I used to do radio with Chris Cooley and he would say "there's guys who need to have their facemask grabbed or screamed at by linebackers and I'm not one of those guys." Well I'm not one of those guys either.
I realize with broadcasting, it's going to be more important because people are listening for different reasons and at different times. My policy is, this is a difficult time for everybody and people are losing their jobs. I don't want to be the squeaky wheel. I'm trying to do this with as little bombast and virtue signaling as I possibly can throughout this process.
BC: What are some things you look at as filler radio? Some hosts will say call segments are filler or just saying the word 'steroids' is filler. Is there anything you try to avoid?
CD: Yea, who's better, LeBron James or Michael Jordan? There's too much of that in our business. It's lazy. You can get people screaming about it any time.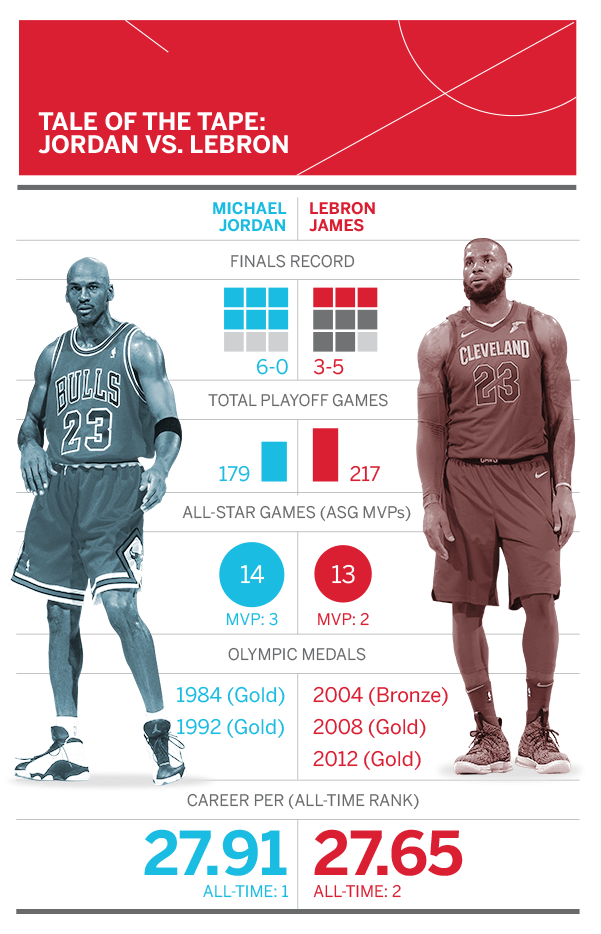 I try to do stuff that everyone can contribute to. I don't want to say it's a low brow show, but I try to keep in mind not everyone's an expert. A lot of people have families and other things going on in their lives. I try to do topics where if I'm going to involve the listeners, it's something a majority of them can contribute to.
BC: I love radio, but it's more formatted than the podcast space, which is one of the reasons podcasts grew on me. In radio, there's a way a show needs to sound to make sure you get your commercials, get your sports updates and sports minutes in. Can the strict formatics and regimen take away from creativity?
CD: I have a lot of live reads during my show and I'm lucky to have those sponsors. But some of that stuff gets repetitive from time to time with commercials and updates and traffic – there's a lot of crap that's around. But I gotta be honest, I think it gives radio a leg up on podcasts and it's why you see so many people still listening to radio, because it's happening now.
I have a friend, JP Finlay who works for NBC Sports Washington and you'll see him, 'We're going to drop an emergency podcast tonight about Kyle Allen being traded!' Well I'm talking about it right now on the radio, taking callers, having reporters on that are covering it.
Radio will always be better than podcasts because it's live as it's happening, there's interaction between the listeners and people. A podcast is a static thing that already happened, it's a rerun. I like them, I do podcasts, but there's not that interpersonal relationship that you get with live radio because it's current.
BC: With that interpersonal relationship and without sports, you have an open slate of topics that you can discuss because you don't need to be focused on what the Nationals did last night. So can bypassing sports make the show even more personal and build a stronger connection with listeners?
CD: I think so. The other day we had someone call in and say you're not supposed to refrigerate butter. It turned into a 45-minute conversation about condiments and whether or not they should go in the fridge.
The biggest compliments I'm getting right now are people saying "I feel normal listening to your show, you're not all doom and gloom, I feel like my life is a little bit normal because I turn on WJFK 106.7 The Fan and I'm hearing all my favorite shows do their shows." I take a lot of pride in that.
BC: Does being in D.C. lead to political conversations on-air? Since you're in the thick of it?
CD: Not for me. If you talk about politics on sports talk radio, you're committing career suicide. People on either side don't want it, I think they want sports. I didn't do Colin Kaepernick, I didn't do the take a knee stuff, I didn't do any of it. Because I don't want 49% of my listeners to be pissed off about my opinion on it, no matter what it may be. If you want to come find me in a bar, I'll tell you how I feel about that stuff. I've always thought ratings are about getting as many people under your big top as you possibly can and that's how I look at it, even though we're right here in the belly of the beast.
BC: Has your segment time and amount of content you produce in an hour changed in recent weeks? Obviously it varies around the country, there are shows that do 33-minute hours and shows that do 50-minute hours, but as advertisers become harder to find, I imagine it will adjust, even in big markets.
CD: My live spot load has diminished slightly. But no, whatever it is they're doing, PSAs or regular commercials, we're still pretty lucky that a lot of our people stick with us. A lot of the people I work with are essential, so thus far it's been a fairly traditional way of doing it.
We did something cool over the weekend. All the part-timers unfortunately aren't able to get hours, but the salaried hosts joined together for mashup shows. I did a three-hour shift Saturday with Cakes from The Sports Junkies. It's kind of fun to mix and match midday guys with morning guys.
BC: How do you like working with a PD like Chris Kinard?
CD: He's the best, man. I'm lucky, I've known him since high school. My career took me away from here for a couple years and we figured out a way to get back. He really cares about people and is a tremendous radio mind. He listened and was influenced by a lot of the same shows I was, so he gets where I come from.
He puts up with me being unconventional because I couldn't do my show in Detroit or Chicago, they wouldn't put up with my show. He gets it, he gives me a lot of creative freedom and we don't have many fights. He's one of the best minds in radio and he just got a big promotion that is well deserved in the company. I think he's going to be a general manager before he knows it and feel very lucky to have him be my boss for the last 12, 13 years or so.
BC: Do you know if you're going to keep hosting with someone different on Saturday?
CD: I'm up for anything. I want to be pulling on the rope in the right direction and like I said, don't want to be the squeaky wheel. So if I need to put some hours in for free, I don't mind doing that.
I loved working with Cakes and The Junkies. They're an institution here. They've been around for 23 years. They took over for Howard when he went to Sirius and never looked back. I interned for their radio show at 21 and I didn't believe I could be on radio before that. I used to listen to Stern, I listened to Greaseman and Don and Mike and all these shows and said, well I can't do that. But when I listened to The Junkies, they make it sound so effortless and I thought I could do it. Luckily, I was correct. Being able to do a show with a guy from the program that meant so much to me in my career, it's really cool for me. It's an honor and a lot of fun, I hope we'll do more shows together.
BC: I want to check out The Junkies right now to hear them do it from home. You're solo, even if you bring your producer in, you control when that happens. I would imagine having four or more people on one show would be really tough to do that from different locations.
CD: Sure, and they're on TV. They're simulcast on NBC Sports Washington and they're from home and there's four of them. I can't imagine what it's like to put all that together. Their producer, Drab, used to be my producer. He's now the APD and really coming into his own doing all this in such an arduous process under all these constraints, but they're pulling it off without a hitch. They've really stepped up. It's been a learning experience for all of us.
BC: Is there concern because there's already been a lot of changes? You're working from home, you're working on weekends because part-timers were cut. It's only been two weeks since sports stopped and it could be two, three or even six months more. It's going to continue to impact advertising dollars and such. Are you worried about the industry?
[This question was asked prior to Entercom laying off a significant number of full-time employees Apr. 2]
CD: Entercom wants to make this work. They're a radio company, they understand radio and we're lucky that they've been very communicative with us. We need advertisers, we need to sell commercials, I understand that, but I also can't predict that.
I have a tendency – my brain works a lot when I don't want it to and I found it helps to focus on what you can control. I can't control any of this right now. What I can control is doing the best radio show I can. Showing up, being available for whatever they ask me to do and that's all I'm trying to focus on right now.
BC: Are you someone that does a lot of show prep and planning?
CD: No, we have guests, I have four or five guys that I like to talk to and rotate. If there's an A-topic, we'll figure out how to revisit it two or three times during the show because the listeners turnover. I might be tired of talking about it, but Ronnie Rockville's getting into his car to start his commute and wants to hear about Dwayne Haskins taking a selfie, even though I've been talking about it for the last 3.5 hours. I'd say the most prep I do goes into taking the biggest topic of the day and trying to address it in different ways throughout the course of the afternoon.
BC: You mentioned you're a Stern fan, how was the Ian Rapoport scuffle when Howard played that a couple years ago?
CD: Oh man. It's just unbelievable. I've been very lucky. Opie and Anthony, The Junkies, Ron and Fez, and all these iconic shows, I have good relationships with them. Mike O'Meara, I consider a close friend, he did 15-20 years with the Don and Mike Show, the biggest show in D.C. Stern's been there my whole life and seemed bigger than life, like I'd never be able to interact with him. He's generally not all that positive about other radio guys.
BC: Especially sports radio!
CD: And he literally said, 'this is the type of sports talk radio I would listen to.' And he said that about my show. I can't think of a greater endorsement.
BC: Is there a specific bit you did on-air that stands out?
CD: The one I'm known for is the Redskins rant after the Monday Night Massacre, where I believe Mike Vick hung five touchdowns on the Redskins. I came in the next day, as a lifelong Redskins fan with only one year or so in sports talk here at that point. I lost it. I was screaming like a crazy person. Now I'm embarrassed by it, but not a week goes by that I don't have a Redskins fan tell me they go back and listen to it on YouTube and say it's the greatest rant of all time. I got booked everywhere, [Laughs] Questlove followed me on Twitter after he listened to it. It was my 15 minutes, even though it's a little embarrassing.
BC: Radio's been impacted right now, but you're also a small business owner, which isn't easy, how's Commonwealth Dry Goods doing?
CD: It's tough because they just locked Virginia down. My wife runs the day to day, she does a great job of that and we're able to do online orders. The great thing is, I'm in D.C. doing radio and I'm from here, so I've built a following. People are being very generous and want to support the store. So far, we haven't been impacted too much. We had to change the way we do business, but sales are fine. I appreciate you asking because owning a small business is a very unique thing to do.
BC: It's also cool to be a small business owner because it's something that resonates with listeners, especially now. Everyone that owns a small business is struggling and depending on each other for support. I think the fact that you're involved with that helps further your connection with listeners.
CD: It does, it gives you a perspective when you're supporting small businesses, just how much it really means to them. There's a taco place called Tippy's that I'd go to back when I was three years old, my dad used to take me. They messaged me the other day that they're hurting and need customers and I was able to rally people to get there. I'm not getting paid for that, but it makes you feel good to have an impact on a struggling local business that's been around forever.
Brandon Contes is a former reporter for BSM, now working for Awful Announcing. You can find him on Twitter @BrandonContes or reach him by email at [email protected].
Brian Murphy is Preparing to Write His Next Chapter at KNBR After Layoffs Ended 'Murph and Mac'
"I don't want to say, 'This too shall pass,' or, 'Time heals all wounds,' but you're only as good as your next ratings book."
After the morning show signed off at KNBR last Wednesday, co-host Brian Murphy was called into a meeting with Cumulus Media market manager Larry Blumhagen. Although there had been signs of potential changes, Murphy had partnered with Paul McCaffrey for nearly 18 years and survived all of the turmoil.
A simple look around the building represented proof of an alteration, evinced by reductions in the number of stations under its roof. A once powerful news station, KGO-AM, underwent a sudden format flip last year after nearly a century on the air. A few years earlier, alternative rock station KFOG was eliminated from the company's portfolio as well. KNBR has weathered the storms, but not without alterations to the station's programming department.
"I would say everything has shrunk," Murphy expressed, "and that includes sending us on road trips or to Super Bowls, etc."
Layoffs have reemphasized the importance of the quantitative bottom line, sometimes overshadowing the qualitative utility and widespread impact derived from talent and popular shows. It is partially why the deluge of palpable support after Murphy learned in a short meeting that McCaffrey was being laid off was surprising and reinvigorating. But first came an immediate, jarring feeling surrounding the decision.
"Truthfully numb," Murphy said regarding his sentiment after learning what happened. "I guess it's a cliché to say that people go into shock, but to know that Paulie and I wouldn't be together was something that didn't register. I mean, it registered, but it didn't register until fully; the next 48 hours is when it really started to really hit."
McCaffrey was one of seven laid off at KNBR that day. Morning show producer Erik Engle, former programmer Lee Hammer, host F.P. Santangelo and members of the outlet's digital department lost their jobs as well. Even the long-running KNBR Tonight evening show, which aired for decades was canceled, and replaced with CBS Sports Radio programming. While Murphy always hoped that the morning show would continue in the iteration before the end of his contract, he is now facing a new reality without his longtime colleagues.
"I think what we were disappointed by was sort of an abrupt and premature end, particularly to our partnership, which I think we've learned from an incredible outpouring of social media is way more than we knew," Murphy said. "We learned our partnership for whatever reason connected to a lot of people for a long time. It's funny they say radio is dying, but radio sure is personal and effective in many ways baked on what we're hearing from our listeners."
During the next two days, Murphy was off the air and contemplating his future. There were moments where he thought about leaving KNBR. However, he knew that he had a contract to fulfill and a family to support. Additionally, the person that he was set to work with on Monday and beyond – Markus Boucher – had contributed to the morning show for nearly four years, rendering familiarity and comfortability.
"There's a chance that Markus and I could do this for a long time; we'll see how it goes," Murphy said. "Maybe things go great and that would be awesome, and I'm definitely leaving that door open. For whatever reason, we recover from the pain of losing my partner for almost two decades and the next chapter works out."
In 2023, KNBR has experienced two subpar quarterly ratings books. The decrease in performance has affected all dayparts on the outlet. Murphy knows that when the San Francisco Giants do well, it generally leads to KNBR succeeding. The station did improve in its summer and fall books for 2023, but there already were repercussions being felt.
"I just know that that happened and it damaged people's perception of the station, but I don't think it was an accurate reflection of all of our listenership at all; I just don't," Murphy said. "I know for a fact that we still had a huge audience, and it's evident by what happened after the news; just so many people reacted and people in the demo too."
Even though he knows it does not directly relate to his role as an on-air host, Murphy believes that the local advertising market was damaged because of the impact the COVID-19 pandemic had on the city. San Francisco was one of several major metroplexes that instituted strict health and safety protocols in an effort to slow the spread of the disease, which had an effect on sports talk radio consumption. With more people working remotely and fewer people commuting to the office, the transition to digital content and audio on-demand offerings has hastened in order to realize previous levels of engagement and keep the format alive.
"KNBR is going to have to weather this storm," Murphy said, "and there's this feeling of, I don't want to say, 'This too shall pass,' or, 'Time heals all wounds,' but you're only as good as your next ratings book."
The station recently held an all-staff meeting to discuss its direction, which has been somewhat complicated by three program directors at the outlet over the last five years. Following the departures of Jeremiah Crowe and Kevin Graham, Adam Copeland took over the responsibilities last month. The layoffs took place two weeks into his tenure, causing some people to question how involved he was in the decisions and whether or not he advocated for the morning show.
"I think these things come from beyond San Francisco," Murphy said. "Our headquarters are in Atlanta, and I think something this big – like I said, it wasn't just Paulie Mac; it was seven people. Paulie Mac is personal for me, but that to me says, 'Well, that's obviously a big budget decision that's being made at a level far above the San Francisco program director.'"
Although Copeland has minimal previous experience as a program director, Murphy is confident that he will be able to effectively lead the station through his energy, youth and passion for the medium. Copeland grew up listening to KNBR and worked at the station over the last several years as a producer and host, eventually earning a spot in afternoons alongside Tom Tolbert. Copeland remains in that time slot, pulling double duty for the radio station. His relatability and familiarity with the craft is something that Murphy views as an advantage.
"I think people are pretty excited that we have somebody who cares as much as Adam Copeland does about KNBR," Murphy said, "I think if there's anything to be optimistic about in 2024 that despite this ending to 2023, it's that we have a program director who's all-in on the station."
Thinking about what comes beyond the immediate future though is not within Murphy's mindset. At the moment, he feels it is too soon to determine if there will be a potential Murph & Mac reunion on a digital platform. Instead, he is focused on being able to continue to serve San Francisco sports fans without his longtime on-air partner. Murphy realizes how fortunate he was to have someone like McCaffrey by his side and valued both his consistency and dependability on a daily basis.
"Every single segment he was the same energetic, relentless, hilarious partner who only wanted what was good for the show – not what was good for him; not what was good for me – he only wanted what was good for the show," Murphy said, "and it was such a lesson for this newspaper guy to learn, for lack of a better word, showbusiness."
When Murphy entered the studio Monday to host his first show without McCaffrey, everything felt surreal to him on the air. There was ostensible tension in the room and from listeners about how he would address the news, and share his feelings with the audience. The program ended with a monologue from Murphy regarding McCaffrey, something that he is grateful Boucher did not raise objection to and that he was able to make his statement on the air.
"The 49ers had just destroyed the Philadelphia Eagles, which actually was a huge positive break for us because it allowed everything to happen Monday with the backdrop of great positivity because that was a huge game for the Niners and people were pretty jacked up about that game," Murphy said. "So I opened the show by saying, 'I know it's corny, but that one was for Paulie.'"
The shock and surprise from McCaffrey being laid off is hardly evanescent, but Murphy is now thinking about how to optimize the morning program with Boucher. Predicting what may come next is an arduous task. Murphy considers himself fortunate to have had nearly 18 years hosting with McCaffrey, and he is now thinking about the next chapter of his time at KNBR while having reference for the enduring legacy of Murph & Mac.
"For whatever reason, I've never lost my absolute joy and passion for the sports world – sports content; sports stories; sports history; sports media – everything about it," Murphy said. "And so every morning when my alarm goes off and my feet hit the floor, I'm like, 'Let's go! I'm stealing money. This isn't work.'"
Derek Futterman is a contributing editor and sports media reporter for Barrett Sports Media. Additionally, he has worked in a broad array of roles in multimedia production – including on live game broadcasts and audiovisual platforms – and in digital content development and management. He previously interned for Paramount within Showtime Networks, wrote for the Long Island Herald and served as lead sports producer at NY2C. To get in touch, find him on Twitter @derekfutterman.
How Big Noon Kickoff Turned Into a Legitimate College GameDay Challenger
Big Noon Kickoff is like a college football tailgate on TV. Panelists good-naturedly rip each other, toss the football around on a makeshift field, and talk smack whenever possible.
The best college football pregame show on television emanates every Saturday from a different college campus. It features close-up shots of a boisterous crowd flashing banners and signs and is hosted by an excellent mix of TV pros, former players, and coaches, but it's not the show you might think. To use college football vernacular, ESPN's College GameDay is the Granddaddy of them all in collegiate gridiron pregame fare, but FOX's Big Noon Kickoff is College GameDay on amphetamines.
It has taken the genre to new heights of volume, vigor, and vivacity. The camera shots are more intense, smoke and flashing lights are the order of the day, and the panelists are vociferous, rowdy, and sky-high-pumped.
Veteran host and reporter Rob Stone is the ringleader of this pigskin circus. Brady Quinn, Mark Ingram II, Matt Leinart, and Urban Meyer fill out a crowded anchor desk. In Week 13 of the college football season, both Big Noon Kickoff and College GameDay were live at the University of Michigan in anticipation of the gargantuan matchup between the Buckeyes of Ohio State and the Wolverines.
FOX's coverage was on point. Unlike on ESPN, where the mad throng of students and fans are set off a bit by the talents, the crowd on Big Noon Kickoff was right on top of the FOX panelists, and they certainly let Meyer, the former Buckeye head coach, know how they felt about him. He was booed roundly and consistently. Every time he spoke, the jeers would rise to new decibels. It was fun to watch.
On the flip side, Big Noon Kickoff analyst and ex-Wolverine Charles Woodson was greeted by a thunderous ovation. Woodson actually got up close with the crowd and high-fived the fans.
On ESPN, only Pat McAfee elicits such closeness and raucousness from the faithful in attendance. In fact, in my opinion, the emergence of Big Noon Kickoff as real competition is the reason why McAfee was added to the College GameDay roster.
This edition of Big Noon Kickoff featured an electrifying feature story on the fabled Ohio State-Michigan rivalry. Also helping the broadcast is the presence of that eminent reporter Tom Rinaldi.
Rinaldi, a former ESPN'er, talked about Ohio State's preparation for the big game and revealed that Buckeye players were inspired by constantly viewing social media posts proclaiming Michigan's dominance.
Reporter Jenny Taft chimed in as well, providing important Michigan injury updates. I really like the diversity of the Big Noon Kickoff team. You have a solid host in Stone, a coach's perspective from Meyer, offensive insight from Leinart, Ingram II, and Quinn, and a defensive standpoint from Woodson.
Leinart stood out from the pack making the point that the game was about more than just a rivalry. It was really about winning a Big 10 title and gaining positioning for the college football playoff and a shot at a National Championship.
Ingram II added that the most physical team would win the game, while Quinn, a Columbus, Ohio native, gave some insight on what this game means to both states and fan bases. It's a challenge to pass around the airtime when you have six bodies at the desk, but Stone does a good job of laying back in the weeds and letting the analysts analyze.
Perhaps the brightest light on Big Noon Kickoff is the presence of Chris "The Bear" Fallica. Plucked from ESPN, Fallica has been a tremendous addition. He brings serious college football chops and really puts things in perspective.
I always felt that this guy was underutilized on College GameDay. The dude does more than just pick game results. In this episode, he provided a lucid explanation of how 2023 is a watershed year for college football with realignment coming. In addition, he wrote an excellent script for the Leinart feature on the demise of the Pac-12 conference.
Big Noon Kickoff moves at a furious and frenzied pace, and viewers are enthralled to be along for the ride. I actually found myself on the edge of my seat wondering what feature or analysis would come next.
Coming back from a break, the show does not cut right back to the panelists. Cameras pan the crowd and audio goes up so viewers can hear the crowd cheer and sing team songs. This style really brings home the atmosphere of a major college football game.
While the show is mostly about the game being played at the broadcast site, Big Noon Kickoff offers a deep dive into highlights, previews, and analysis of games around the country.
One of the best parts of Big Noon Kickoff is the contribution of FOX's Joel Klatt a model of excellence and versatility. Klatt excels in numerous venues: live game coverage, interviews, studio shows, guest shots on other programs, and more. His knowledge is unmatched and he always asks the right questions.
This was evident on the December 6 edition of The Joel Klatt Show: Big Noon Conversations where Klatt presented a terrific one-on-one interview with Big 12 Commissioner Brett Yormark. Klatt is always prepared and even-tempered. He listens to his subject and offers pinpoint follow-up questions.
Big Noon Kickoff is like a college football tailgate on TV. Panelists good-naturedly rip each other, toss the football around on a makeshift field, and talk smack whenever possible – pretty much everything short of beer pong.
Stone further added to the fury by encouraging Meyer to flash his Ohio State National Championship ring to the Michigan crowd. And Meyer did it, risking a damn near riot.
Having two former quarterbacks on set is a plus, especially when it comes to analyzing the game's most important position. You can make the point that both Quinn and Leinart fizzled out in the NFL, but you cannot deny their fine college quarterbacking pedigree. They offered real talk on QB's Kyle McCord and J.J. McCarthy.
Fallica once again showed his singular insight and was absolutely prophetic stating that without quarterback Travis Jordan, Florida State would not be looked upon as a top 4 team even if they finished undefeated.
In true FOX style, there is never a lack of star power on Big Noon Kickoff. The panel welcomed none other than Michigan native and Wolverines fan Derek Jeter as a guest. Jeter revealed that he actually signed to play baseball at Michigan and took some classes there before joining the Yankees organization.
He also added some humor saying that all ballplayers want to get out of the minors as soon as possible, but he did even more so because he was playing for the Yankees Triple-A team in Columbus, home of the Buckeyes.
Amid all the fanfare, you know if Tom Rinaldi is around, there is going to be a heart-wrenching feature story. His piece on McCarthy and boyhood teammate Ryan Keeler was top-notch.
Keeler would go on to play at UNLV and was scheduled to play at Michigan against McCarthy this past September. Tragically, Keeler passed away from a heart condition in February 2023.
Big Noon Kickoff is always moving, literally. Later in this show, the anchor desk moved from outside the stadium to down on the field in the Big House. The different settings bring variety and an intimate feel to the production.
Former Wolverine and current Detroit Lion Aidan Hutchinson joined the panelists on the field for some commentary. Keep your eyes on Hutchinson. His NFL career has just begun, but this young man has a future and broadcasting. He was at ease, personable, and insightful.
As for the ratings on this November 25 day in Michigan, well as they say, it depends on whom you ask. FOX public relations tweeted that Big Noon Kickoff averaged 2.34 million viewers adding that it was "Saturday's most-watched college football pregame show on any network."
Meanwhile, ESPN PR tweeted that College GameDay averaged 2.4 million viewers and was "the top CFB pregame program of the week." Beyond the numbers, it is the overall feel of the broadcast that sets Big Noon Kickoff apart.
Whether it is the dramatic shots during pre-produced interviews and feature stories, the rapid-fire edits and cuts to of the crowd and players, or the majestic overhead images of both teams taking a pregame knee in prayer, Big Noon Kickoff brings viewers to the campus, on the field, and into the action in a manner that is fast-paced, frenetic, and just plain fun.
John Molori is a weekly columnist for Barrett Sports Media. He has previously contributed to ESPNW, Patriots Football Weekly, Golf Content Network, Methuen Life Magazine, and wrote a syndicated Media Blitz column in the New England region, which was published by numerous outlets including The Boston Metro, Providence Journal, Lowell Sun, and the Eagle-Tribune. His career also includes fourteen years in television as a News and Sports Reporter, Host, Producer working for Continental Cablevision, MediaOne, and AT&T. He can be reached on Twitter @MoloriMedia.
How Radio Sellers Can Be the Solution For Small Business Owners
In the face of these challenges, putting on a positive perspective can become a guiding light for SMBs.
The landscape for small business owners is rife with challenges, often leading to a cloud of negativity about their future. Radio sellers can be a ray of light.
The September NFIB Small Business Optimism Index reveals that 57% of these entrepreneurs do not expect improved business conditions in the next six months.
Despite improvement in their outlook from last year, this pessimism is still at recession levels. The majority of small-to-medium businesses are concerned with Top of Form inflation and labor shortages. We must get on The Energy Bus and help turn these negatives into positives.
The survey conducted among small business owners laid down the reasons for their negs:
Economic Uncertainty: A significant percentage expressed concerns about the unpredictable economic landscape, making strategic planning and decision-making difficult.
Inflationary Pressures: The rising costs and inflationary trends have worried them about maintaining profit margins and sustaining operations.
Labor Shortages or Quality of Labor: Finding and retaining quality employees amidst the ongoing labor shortage has emerged as a considerable challenge, affecting business operations and growth prospects.
In the face of these challenges, putting on a positive perspective can become a guiding light for SMBs.
See the Concerns and Offer Support
Address Their Worries: Acknowledge their concerns about the uncertain economic climate, rising costs, and labor challenges. Don't let them drag on and on about it. But make sure to show some empathy and understanding towards their situation. If appropriate, share experiences of other station clients' challenges and how your solutions or products have helped them navigate similar situations. Watch their ears perk up when they realize they are not the only business having issues.
Be a Partner: Position yourself as a partner rather than just a salesperson. Offer insights and strategies you have heard or read about that can help them navigate through these challenges. Be well-read and a resource for change.
Present Solutions
Highlighting the Power of Radio Advertising: Showcase how your proposal can boost visibility, reach target audiences cost-effectively, and drive sales. Ensure you have a few different price point proposals that fit their budget. Don't tell them to spend their way to success, especially on credit cards.
Success Stories: Share success stories of businesses similar to theirs that overcame challenges through effective radio marketing. Demonstrate how strategic advertising helped these businesses thrive despite economic uncertainties. This is your most powerful ally, and you must ask all the salespeople to share any success you can pass along.
Instilling Hope and Encouragement
Inspire Positive Vibes: Share uplifting anecdotes and stories of resilience to inspire hope and instill optimism in small business owners. Emphasize that challenges are temporary and can be overcome with the right strategies and a positive mindset. Recall how you watched businesses go through the same thing 2007-09. Please read up on those stories and pass them along.
Continued Support and Engagement: Maintain regular communication and send them stories you find. Stay engaged and offer hope by consistently being there for them.
The concerns SMBs have are valid. There is no argument there. However, amidst this negativity, we can play a transformative role. Before you go down this road, make sure you find the things to believe about why this business will succeed.
Focus on those positives. You are the person who is on the street dealing with dozens of local SMBs just like them. You are the voice of reason. Your positivity and support can drive their renewed optimism, and you will forever be seen as part of the Solution, not the problem.
Jeff Caves is a sales columnist for BSM working in radio, digital, hyper-local magazine, and sports sponsorship sales in DFW. He is credited with helping launch, build, and develop SPORTS RADIO The Ticket in Boise, Idaho, into the market's top sports radio station. During his 26 year stay at KTIK, Caves hosted drive time, programmed the station, and excelled as a top seller. You can reach him by email at [email protected] or find him on Twitter @jeffcaves.