No Vaccine, No Sports in 2020
"BSM Media guest columnist Jay Mariotti says leagues and networks should practice common sense and stop the mad rush to resume events."
With a sigh, I will humor these madmen. I'll actually pause to consider their outrageous idea, which must come from watching too many dystopian movies. Me, I'm thinking about how to get off the planet, but let's assume hundreds of baseball players would abandon families amid our apocalyptic anguish, isolate like lab rats for months in the Arizona desert and embrace a bleak, twilight-zone, coronavirus-sheltered existence.
They'd play in spectator-less ballparks, immediately return to antiseptic quarters and do little else, trying to salvage an inconsequential major-league season by sleeping, bathing, eating, drinking (frequently) and testing for the virus in quarantined lockdown while having contact only with teammates and team personnel. Gee, owners even could sell naming rights to their vast bubble of TV studios. The Purell Dome? The Hydroxychloroquine Hut?
The Donald J. Trump Supertent?
And somehow, they would ignore the overwhelming pall: that Covid-19 is a vile and unshakeable monster, capable of boomeranging in bigger and more destructive waves with no vaccine near. And the impossible challenge: that maintaining social-distancing inside such a bubble is impractical. And the chilling peril: that players would return home and risk spreading the virus to loved ones and others when, so far, only one percent of the U.S. population has been tested. And finally, the bare, inconvenient truth: that restarting sports inevitably will lead to deaths.
Got it? Play ball!
I'd prefer, though, not to dabble in absurd desperation from sports leagues prioritizing lost billions over common pandemic sense. If it's not safe for fans to watch events in person, why it it safe for athletes to proceed? Rather than risk more lives and waste scarce medical resources best utilized inside hospitals during a DEADLY GLOBAL CRISIS, for God sakes, I would like the gasping, heaving, $200 billion sports industry — and the TV rightsholders panting like starving dogs — to shut down indefinitely. You know, start saying "if'' and not "when'' about the resumption of games. It's becoming a sport in itself: the persistent rush to kickstart the sports economy vs. the sensibility and decency of waiting until, oh, I don't know, people stop dying? The crisis is far from over, but every time a smidgen of hope surfaces, leagues are in our faces with new contingency plans. Insensitive … galling … pick the word.
Let's hope one robust example of resistance leads to a surge of sanity. Some 2,800 miles from a chaotic, mixed-message-fraught White House, a voice of reason emerged when Gavin Newsom, governor of California, pressured ESPN to shut down the brazen Ultimate Fighting Championship. Yes, a network desperate for eyeballs, revenues and tourniquets had been all-in for a pay-per-view show, UFC 249, at a California casino resort on tribal land. ESPN didn't see much wrong with the event … until Newsom did. Targeting ESPN's parent, California-based DIsney Company, and UFC bossman Dana White — the most delusional of the sports entrepreneurs — Newsom triggered a cancellation after Sen. Dianne Feinstein (D-Calif.), in a statement, accused UFC of defying the state's shelter-in-place order.
"This event would involve dozens of individuals flying to California and driving to a casino for a purpose no one can honestly claim is essential,'' wrote Feinstein, adding, "… at best, this event ties up medical resources and sends a message that shelter-in-place orders can be flouted. At worst, participants and support staff could carry the virus back to their home communities and increase its spread.''
Said a whimpering White, who had vowed to stage his freak show on ESPN+: "Today, we got a call from the highest level you can go at Disney, and the highest level at ESPN. The powers-that-be there asked me to stand down and not do this event.'' White says he'll now promote events on a private island outside the U.S., expecting ESPN to air the fights. He thinks coronavirus is someone else's problem, in oddball lockstep with WWE's Vince McMahon, who is resuming three live, fan-less shows this week on Fox and USA Network despite the recent positive test of an an-air, non-ring-performing employee.
As for ESPN? "Nobody wants to see sports return more than we do,'' the network said in a statement, "but we didn't feel this was the right time for a variety of reasons.''
Such as: Newsom called top Disney honchos, including executive chairman Bob Iger, and urged them to stop the lunacy. If he wants to be President of the United States someday, and not just a bro-dude governor, Newsom must curry the favor of powerful folk. Which is why I'm gobsmacked that he body-slammed two entertainment behemoths — Disney, which is paying $1.5 billion to UFC in a five-year deal, and Endeavor, which owns UFC. it takes balls to tell Iger, King of Hollywood and Disneyland, to purge a big-revenue fight card in California. But Disney had reason to be concerned about optics: The home of Mickey Mouse and family fun was charging a whopping $64.99, with 17 million Americans out of work, for a social-distancing mockery — fighters sweating and pouncing on each other in Octagon warfare. It constituted a major health risk while defying all logic and pandemic sensitivity. Oh, and it was happening as Disney stock climbed, thanks to the Disney+ streaming service that eclipsed 50 million subscribers, easing the pain of ESPN's virus-driven troubles.
Of course, do realize President Trump is a UFC guy, White is a Trump guy, and California is the furthest thing from a Trump state. Call it an agenda move, but Newsom knew it was the proper call regardless of political fallout. So he angered some millennial and Gen Z types who can't blow off cabin-fever smoke this Saturday night. Advice, lads: Read a good book.
Hallelujah. Now, If Trump only would send the same message to other short-sighted sports leagues.
Stand. Down.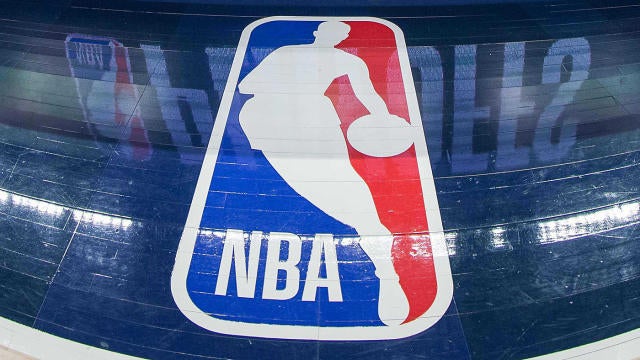 The concerns raised by Feinstein apply to the NFL, Major League Baseball, the NBA, the NHL and others hellbent on playing. Of prime concern: the risk of transmission is palpable, even in The Bubble. Yet the NBA, trying to avert $1 billion in losses, wants to sequester playoff teams within the medically sealed grounds of a Las Vegas casino/hotel/arena complex. They'd administer rapid-response blood testing before games, hoping to create amnesia about the league's March coronavirus outbreak — at least 15 persons from eight teams have tested positive, and probably many more — in a sport requiring athletes to grapple and spray sweat droplets on every possession. Has the NBA forgotten Covid-19 Night in Detroit, when Rudy Gobert battled Christian Wood more than 60 times in halfcourt situations, often just a few steps from Donovan Mitchell? All three tested positive, soon joined by a TV camera operator in a medically induced coma, and Mitchell is said to still resent Gobert, though it's guesswork to say which player had the virus first.
And the NFL's videoconference draft, like an ignorant surfer in a tsunami, is locked and loaded for three networks, including ESPN and ABC. The league, which at least is using the event to benefit Covid-19 relief efforts, hopes it's a prelude to a full regular season — fan-less, if necessary — despite the inherent danger of players tackling, spitting and spreading sweat and dirt on every play. Never mind that the league's very own chief medical officer, Dr. Allen Sills, tells the league's very own website: "As long as we're still in a place where when a single individual tests positive for the virus that you have to quarantine every single person who was in contact with them in any shape, form or fashion, then I don't think you can begin to think about reopening a team sport. Because we're going to have positive cases for a very long time."
The dreamers are marching on anyway, embracing wacky scenarios that aim to circumvent dark realities. All the while, they ignore a mammoth, all-encompassing question hovering above the contagion confusion: Does America even WANT sports to return under such bizarre, force-fed circumstances?
The league and network lords say a resumption of sports would provide a spiritual lift for a wounded and numb American psyche, give us something to do, save our souls. But is that really true, or just a pile of God-complex bunk that overstates the importance of sports amid a pandemic while masking the true reason for the rush to return ASAP: They're losing their asses financially, the owners and the networks, quietly fearful that a lost 2020 could lead to an industry crash — and a massive sports recession and reckoning in a nation overwhelmed by jobless claims and radically changing priorities. Cord-cutting is a universal calamity, with cable subscribers indignant over being charged the usual sports fees when live games aren't being played. Many customers can't afford the $100-plus monthly bills, especially with the cheaper advent of Quibi among plentiful streaming options, which explains why ESPN, Fox Sports and the regional networks are alarmed about possibly losing an entire year of live sports — a doomsday sequence that could cause leagues to lose fortunes in media payments. Include the gambling industry in that pot of anxiety, with the industry's grand plan to legalize wagering now in the tank, reduced to junkies betting on Belarus soccer, Russian ping-pong, virtual NASCAR and an NBA 2K Players Only event, where, natch, a video-game scandal broke out when inside knowledge about an upset in a pre-taped ESPN event — Derrick Jones Jr. over virus-hit Kevin Durant — leaked to gamblers who put lopsided action on Jones.
Thus, fueled by Trump's declaration that live games should return "sooner than later'' as he considers lifting stay-at-home orders in the "biggest decision I'll ever make,'' we hear the in-house drumbeat for sports as the national save-all. Not sending kids back to schools. Not returning worshippers to churches and synagogues. Not a gradual resuscitation of essential businesses to help a gut-bombed economy. Nope, sports — where many in the industry are wealthy or at least comfortable in navigating the most horrific health crisis of our time. Why devote resources and supplies to The Bubble when they are desperately needed by health-care frontliners?  Why move forward with sports pipedreams when health experts have categorized the virus as seasonal, meaning the great curve could flatten, only to explode again in the autumn and abruptly burst The Bubble? Or, maybe the virus doesn't recede at all, staying with us indefinitely.
Two independent studies suggest the industry plea isn't resonating anyway. In a Ketchum Sports poll, only 21 percent of U.S. sports fans want games to resume without fans, opposed to 45 percent who think sports should resume only when fans can attend games and 17 percent who favor a total shutdown. And a poll conducted by the Seton Hall University business school found that 72 percent of respondents won't attend sports events without a vaccine. No wonder the sports world is in a panic — it could be 18 months, or longer, before a vaccine is made available to the masses. What the league and networks have ignored, in this mad blitz to resume, is that packed stadiums and arenas are vital to a fan's experience — in person or on TV. LeBron James says fans provide his foremost motivation, home and away, reiterating on a podcast, "Having a game without fans — what is the word 'sport' without 'fan'?" There's no excitement. There's no crying. There's no joy. There's no back-and-forth.'' You don't hear movie and music stars clamoring to come back with live content to soothe the country. The Burning Man festival wisely canceled its stoner-fest in late August. Why must sports act like a religious experience? Are some owners and athletes so deluded by wealth and power that they think they can slay the coronavirus?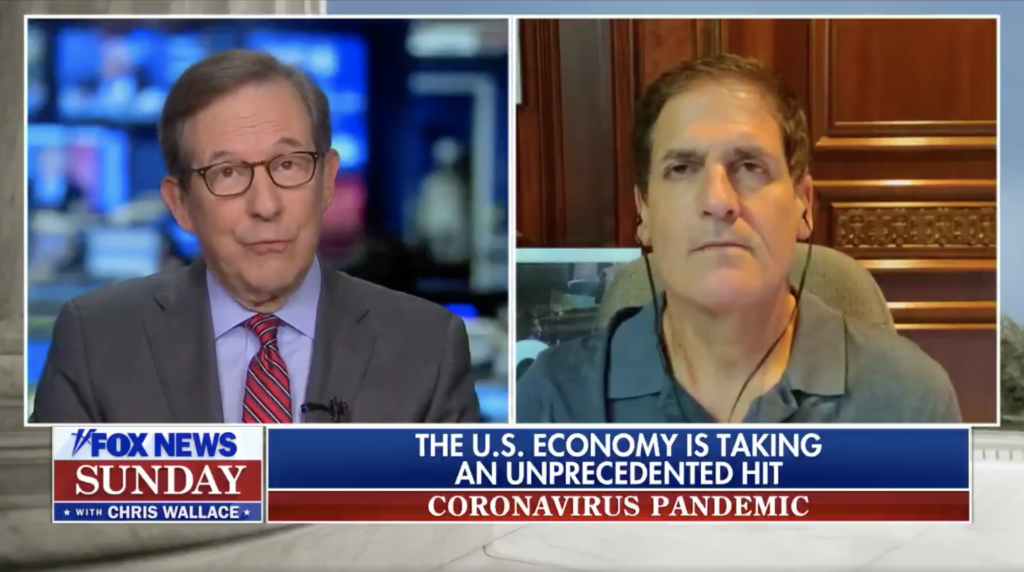 "People need something to rally around right now. People need sports," said Mark Cuban, now merely a "Shark Tank'' host with his Dallas Mavericks on pause. "We need something to cheer for, something to get excited about, and there's nothing better than our sports teams to do it.''
How appropriate that Cuban spoke on a CNBC special, "Markets In Turmoil.'' Because red ink blinds even multi-billionaires. The virus continues to spread, hotspots popping up like a whack-a-mole game. New York is an unspeakable death zone, its hospitals still overrun with chaos. Outside, we wear masks that aren't sufficient when clammy runners pass inches away. Inside, we're either going to die of self-exile, boredom or too much Netflix. But does that mean the resumption of sports will invigorate us and provide a sweeping blueprint for returning to work? It all seems hurried and backwards for the wrong reasons, as if sports is central to the American consciousness when, in crisis, it should be reduced to rightful frivolity.
There hasn't been enough discussion about the most important issue. Will athletes be safe within The Bubble? Will they want to take the risks? Are we to foolishly assume every player and staffer on dozens of sports teams, through weeks or months of Quarantine Ball, will continue to test negative? As much as 40 percent of the U.S. population might be asymptomatic virus carriers. Can't the leagues do the math? As Sills said, there will be positive tests; see Japan, where a planned resumption of baseball stalled, and officials say the Tokyo Olympics might be a no-go in 2021. It's absurd to focus on introducing robot umpires when scrutiny should be on the response if even one person becomes sick in The Bubble. MLB might want to trudge on and test everyone, day after day, which would be onerous when dealing with players, managers, coaches, trainers and staffers from 30 franchises, along with hotel employees, cooks, groundskeepers, clubhouse attendants and limited media. Wouldn't everything have to shut down at once? Wouldn't everyone have to evacuate the Purell Dome and return home, where they'd have to self-quarantine for weeks? Do you honestly think megastars such as James and Mike Trout would jeopardize everything they've amassed for one season in The Bubble? Or two Bubbles, if MLB went forward with another realignment plan: ditch the American and National Leagues and play Quarantine Ball in two states, Arizona and Florida.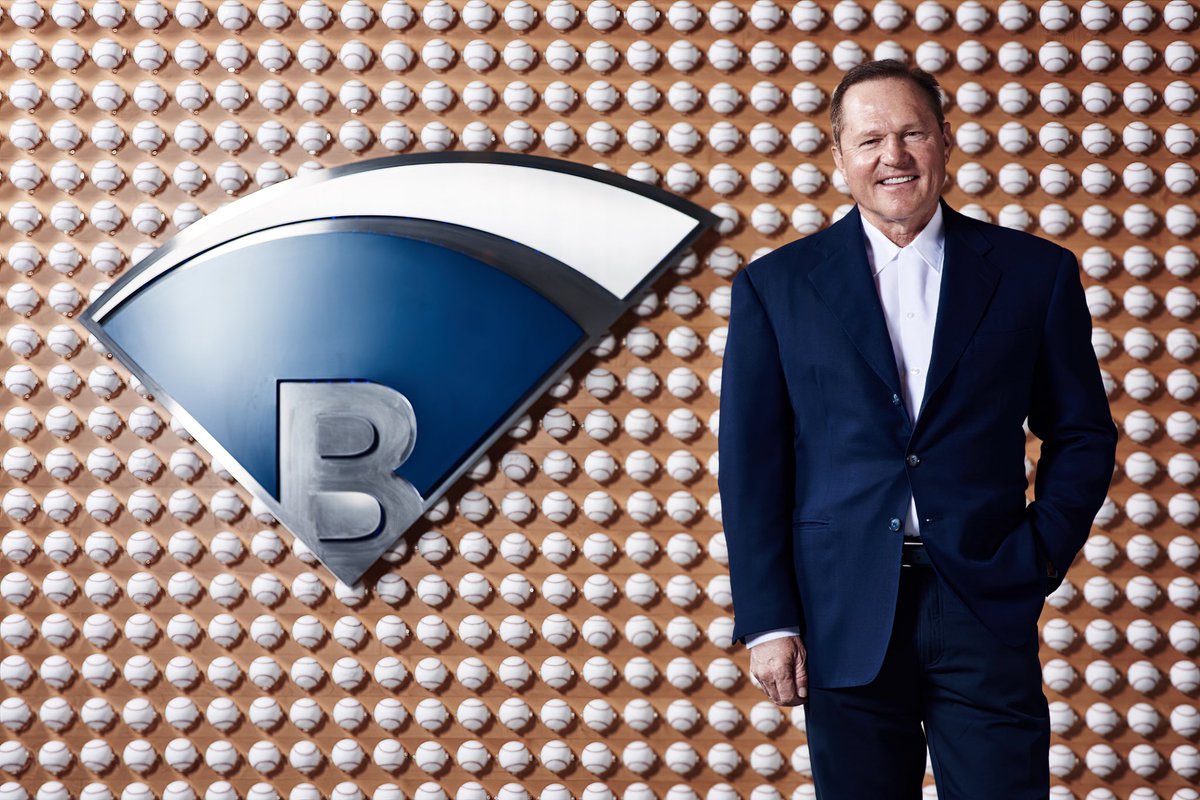 The baseball owners can't help but push that explosive envelope, when the coronavirus is as serious as a frozen corpse in a parking lot. Superagent Scott Boras has no doubt fans would devour the televised offerings, even if baseball's ratings have plummeted for years. "It gives them a sense of a return to some normalcy. You talk to a psychologist about it and they say it's really good for a culture to have sport and to have a focus like that, where for a few hours a day they can take their minds off the difficult reality of the virus,'' he said.
Isn't it fascinating how everyone is playing doctor? Instead of talking to a psychologist, hear out New York Gov. Andrew Cuomo, who said: "I would love to see sports back to help with cabin fever. But this is not about hopes and dreams and aspirations and what you would like to see. This is an enemy that we have underestimated from Day 1, and we have paid the price dearly.''
Want more hard-core realism? Sports faces a future that might not include many fans in seats and business people in suites. Call it the Petri Dish Effect — who wants to wear masks or submit to forehead scans, or risk getting sick in a bathroom or hot-dog line, or sanitize hands every 10 minutes, when the virus will dominate everyday life for the foreseeable future? Expect distancing beyond six feet, forcing stadiums and arenas to monitor entrances and corridors and reconfigure seating sections; imagine the Los Angeles Rams having to rip out seats in the new, privately financed, $6 billion SoFi Stadium? Gamblers and fantasy players won't care, but purists — and they count — will bemoan the lost atmosphere. And can you believe Trump might bribe "fans in arenas'' with tax breaks if they attend events? Uh, yeah, I can believe it.
Until then, the leagues should abandon Quarantine Ball and know this: There is no end game without a cure. Sports used to serve as a meaningful diversion in times of upheaval; I recall urgency as a Chicago columnist, not long after 9/11, to board a near-empty flight to St. Louis for a Cubs-Cardinals game, and later, to chronicle the woe of a heartbroken New York during the World Series. Baseball continued during World War II, and the NFL carried on after John F. Kennedy's assassination. But Covid-19 is different, elusive, as freakish as errant saliva in the airstream. We wake each day, or in the middle of the night, wondering if someone we know has died or been hospitalized, or if a simple sneeze means the worst.
It's hard to imagine any sporting event erasing those fears, even for a few hours. And if that game is played inside a quiet, airtight blob in the hinterlands, well, that's as weird as pandemic life itself.
Jay Mariotti, called "the most impacting Chicago sportswriter of the past quarter-century,'' is the host of "Unmuted,'' a frequent podcast about sports and life (Apple, Podbean, etc.). He is an accomplished columnist, TV panelist and radio host. As a Los Angeles resident, he gravitated by osmosis to movie projects. He appears Wednesday nights on The Dino Costa Show, a segment billed as "The Rawest Hour in Sports Broadcasting.''
Jay Mariotti, called "the most impacting Chicago sportswriter of the past quarter-century,'' writes a weekly media column for Barrett Sports Media and regular sports columns for Substack while appearing on some of the 1,678,498 podcasts in production today. He's an accomplished columnist, TV panelist and radio talk host. Living in Los Angeles, he gravitated by osmosis to film projects. Compensation for this column is donated to the Chicago Sun-Times Charity Trust.
Andrew Perloff Learned From The Master of Sports Radio on Television
"I think I'm really lucky because I went from a really fun and supportive place in the Dan Patrick Show and have now transitioned into what I would also call a very fun and supportive place at CBS Sports Radio/Audacy."
It's a fact of life that not everybody loves their job. To have a job that you love and have fun at is pretty special. For Andrew Perloff, life is good.
"I'm just watching so much sports during the week," said Perloff. "I don't come up for air watching sports and I love that.  And the fact that we get paid to sit on the couch for 72 hours…oh my God…it really is the best job in the world."
That job is being the co-host of Maggie & Perloff weekdays from 3pm to 6pm eastern time on CBS Sports Radio and simulcast on CBS Sports Network. Perloff was an on-air personality on The Dan Patrick Show beginning in 2009 before making the switch to CBS Sports Radio for the new show with Maggie Gray that launched this past January.
And so far, the move has worked out.
"I'm really happy," said Perloff. "I think I'm really lucky because I went from a really fun and supportive place in the Dan Patrick Show and have now transitioned into what I would also call a very fun and supportive place at CBS Sports Radio/Audacy. I miss the DP Show but I love my new co-workers. (Vice President of Programming) Spike Eskin and (New York Market President) Chris Oliviero have been great. We get a lot of support and a lot of help from those guys and they've made the transition so much easier."
When a new radio program begins, chemistry between the hosts is vital to the success of the growth and success of the show. In the case of Maggie & Perloff, they had an existing friendship from their time working together at Sports Illustrated. 
And that relationship is certainly evident to the listeners.
"I'm having a great time with Maggie," said Perloff who was an editor and contributing writer at Sports Illustrated and SI.com. "We knew each other pretty well at Sports Illustrated. We've been friends for a while now. I have gotten to know her a lot better through the show. It took a couple of months to really find our rhythm and get the show to where we wanted to get it."
There has been a fun and evolving dynamic to the on and off-air chemistry between the hosts. Perloff is from Philadelphia and a die-hard Eagles fan while Gray is a fan of the Buffalo Bills. The Eagles have the best record in the NFC at 11-1 while the Bills are among the best teams in the AFC at 9-3.
Perloff has come to understand just how much Gray loves the Bills and there is a chance that their two teams could meet come February 12th in Arizona for Super Bowl LVII.
"She's a very passionate Buffalo Bills fan," said Perloff. "I always knew that, but to actually sit there on a daily basis and see her sweat out every detail about the Buffalo Bills has been a lot of fun. We're keeping our fingers crossed that we're on a collision course for the Super Bowl and we're already trying to figure out a Super Bowl bet."
The easy wager to set up would involve food.
If the Bills win, Perloff would have to give Gray some Philly cheesesteaks.
If the Eagles win, Gray would have to furnish Perloff with some Buffalo Wings.
But it appears as if management wants there to be more at stake for the potential bet.
"Our boss wants us to do something more severe," said Perloff. "The truth is I'm an Eagles fan so I've already won my Super Bowl. Maggie, on the other hand, has no idea what that feels like. I almost feel sorry for her because it's tough being a Bills fan.
"We have a pretty big rivalry with our team because she's a Mets fan and I'm a Phillies fan. We get along great expect for those areas."
The Maggie & Perloff chemistry extends throughout the show and that includes producer Michael Samtur who has his own rooting interests.
Samtur is a fan of the New York Jets who are having a better-than-expected season.
"When the Jets win, I don't want to see Mike on Monday mornings because he's smiling so much," said Perloff. "He's an unbelievably cynical Jets fan…it's hysterically funny.
"Mike is doing a great job. It's really an all-hands-on deck show. I think we all sort of kind of wear each other's hats at certain times."
An added element to the show is that it is also simulcast on CBS Sports Network. If there's one thing that Perloff learned from working with Dan Patrick — who also has a simulcast on television — is that the program is a radio show that just happens to have cameras in the studio. At the end of the day, it's a radio show on television and not a television show on the radio.
"That's also my philosophy," said Perloff. "From a logistical standpoint, to do a good radio show you can't really focus on the TV side of it. For us, the foundation of the base is to really focus on the radio show and the TV and video comes naturally after that."
Perloff's resume also includes writing and co-writing an assortment of magazine stories, books, and television shows while also hosting his own weekend show on NBC Sports Radio from 2016 to 2019. But it was working on The Dan Patrick Show where he learned an important aspect of being a talk show host that he continues to live by at CBS Sports Radio.
What he learned was that you just have to be yourself.
"Dan always wanted us to be authentic in the sense that don't try to be someone you're not," said Perloff. "Don't try to come up with hot takes just for the sake of hot takes. When you listen to Dan Patrick on the radio, you're really hearing Dan. He's not a radically different person off air."
This is a huge time of the year for sports radio.
The NFL's regular season is winding down and college football is heading towards bowl season and the College Football Playoff. Throw in the NBA, college basketball, NHL, and the World Cup and there's so much going on in the sports world to talk about. 
Perloff can't get enough of it.
"I love it so much," said Perloff. "College football is just huge right now. When we bring up a college football story, the phone lines just light up which I think is a reflection of the growing interest in that sport. This is the best time of the year. It's incredible."
As Maggie & Perloff head towards their first anniversary on the air, there are goals and expectations heading into 2023. The show has grown tremendously over the course of the first year and while that may have occurred faster than expected, the hope is that the trend continues.
"I've been a little surprised by how fast the audience has grown and our connection with the audience," said Perloff. "One of the great things about The Dan Patrick Show was the community feel with the show and all of the listeners. That's definitely growing with us and I'd like to see that really take off next year. It makes it so much more fun when you're doing the show and everybody is along for the ride."
It's been a great ride so far and it should be interesting to see what happens if that ride includes an Andrew Perloff vs Maggie Gray Super Bowl matchup in February. It's not even because the breakdown of Eagles vs Bills would be fascinating but the audience wants more.
That Super Bowl bet would certainly be intriguing.
Peter Schwartz has been involved in New York sports media for over three decades. Along the way he has worked for notable brands such as WFAN, CBS Sports Radio, WCBS 880, ESPN New York, and FOX News Radio. He has also worked as a play by play announcer for the New Yok Riptide, New York Dragons, New York Hitmen, Varsity Media and the Long Island Sports Network. You can find him on Twitter @SchwartzSports or email him at DragonsRadio@aol.com.
ESPN Is Telling Redemption Stories For Guys Who Didn't Earn Them
"Redemption narratives are easy. They are for storytellers what naming a local restaurant on stage is to Mick Jagger – a short path to a cheap pop."
In the grand canon of American storytelling, no road is more well-worn than the redemption tale. Our culture loves a good story of someone who has fallen reclaiming their previously held glory in some way.
We see it in literature with Charles Dickins's A Christmas Carol and Cheryl Strayed's Wild. It's on Broadway in Les Miserables, in film with Star Wars and Groundhog Day, and in the stories of countless characters across hundreds of television shows.
Redemption narratives are easy. They are for storytellers what naming a local restaurant on stage is to Mick Jagger – a short path to a cheap pop.
Over the weekend, ESPN found itself participating in the telling of two redemption stories. In neither case, did the subject seem to earn the soft focus restoration project.
Less than twelve hours after College GameDay devoted nearly seven minutes to letting newly hired Auburn head coach Hugh Freeze avoid answering any hard questions or facing any real criticism for his past behavior, Adam Schefter posted a story about the progress Deshaun Watson has made in an effort to stop masturbating in front of people.
Redemption stories that are real are worth celebrating. The network was one of many media outlets that milked Josh Hamilton's story for every ounce of content. A former number one overall draft pick that fell into drug and alcohol abuse, Hamilton completed rehab and made his MLB debut at age 26 in Cincinnati. The next year, he was traded to the Texas Rangers and began an unbelievable run that included five All Star game appearances, three Silver Slugger awards, and being named AL and ALCS MVP in 2010.
Hamilton had done the work. He had admitted his past mistakes and sought help for them. On top of that, he was willing to talk about the most embarrassing parts of his life with anyone who would ask in the hopes that it could help someone.
Now, the guy's story doesn't have an "and they all lived happily ever after" ending. Search Hamilton's name online and you will see that he fell back into some serious trouble as recently as two years ago. That is irrelevant to the point I am making though.
Josh Hamilton, unlike Hugh Freeze and Deshaun Watson, didn't get the Bristol-produced redemption arc until he proved he was worthy of at it. Freeze and Watson each got theirs this weekend simply because it is easy content to produce.
College Gameday originated from outside AT&T Stadium on Saturday ahead of the Big 12 Championship Game. Freeze appeared on set in the show's second hour. To host Rece Davis's credit, the first question he asked Auburn's new hire was about how his past mistakes will "inform and impact the way you plan to run the program at Auburn?"
"If you handle them the right way with owning it and making the necessary changes, and then playing the next play," Freeze answered. "I think over the last seven years, that's what it's lead to for me is just being a guy that really wants to lead a passionate and disciplined life."
No one even challenged Freeze. No one said, "Hang on. Did you own your biggest mistakes?" No one pointed out that Freeze's most vocal critics, of which I will admit I am one, don't care that he got caught using a cell phone owned by the University of Mississippi, where he coached before, to contact escorts. That is objectively hilarious. None of us care Ole Miss was paying players long before NIL was a thing. Most of us believe that was happening everywhere.
We object to the fact that this guy routinely does name searches of himself on Twitter and gets in the DMs of people that talk shit about him. He uses his phony, church-y bullshit to try and bully them into either praising him or backing off. We object to the fact that he did this to a sexual assault victim suing his former employer Liberty University. We object to the fact that when he was under NCAA investigation at Ole Miss, he and his bosses falsely accused predecessor Houston Nutt of setting up the payment system before he got to Oxford. I've never once seen a public apology for any of that.
But GameDay didn't go there. Instead we got platitudes about what it will take to get Auburn back to the top of the SEC and Pat McAfee yucking it up at the idea that Twitter was going to miss his antics following a rumor that Auburn had made giving up a social media presence part of Freeze's new deal.
It isn't even really fair to call this a redemption arc. It was a softening. The network used time on one of its signature shows to make someone so objectionable more palatable.
Adam Schefter's story was far less egregious, but it does bare mentioning because the end result is the same. The headline reads "Deshaun Watson showing 'progress' in treatment program, sources say". That's an interesting assertion, given that Watson "stands on his innocence" and denies that he has done anything wrong at all.
The story quotes a source connected to Watson's treatment program as saying that "It's just sort of ongoing as needed, and it'll be ongoing until it's not needed anymore." While this person does admit that the therapy could be needed "for a while," he or she does not comment on if Deshaun Watson has changed his opinion of how he ended up in this situation or if he can even acknowledge the pain he is accused of causing these women.
All we get is a seal of approval from what Schefter describes as "NFL and NFLPA experts". It's a story that the league certainly wanted told with the QB getting ready to make his debut the next day.
I am not advocating for anyone writing off ESPN as a network. The network regularly does wonderful work. In fact, College GameDay and Adam Schefter both regularly do wonderful work for ESPN.
Hell, if we are being honest, FOX did the same thing this weekend. The only difference was that the entity it was shilling for wasn't an objectionable human being. Alexi Lalas went on on TV and with a straight face tried to tell us that the United States really was the better team in its 3-1 loss to the Netherlands at the World Cup.
Sports journalism exists on television in what can be a very confusing and treacherous ecosystem. Talent and writers are expected to tell stories, but sometimes they are put in a position where the unspoken goal is less about being transparent and more about giving league partners a helping hand.
Demetri Ravanos is the Assistant Content Director for Barrett Sports Media. He hosts the Chewing Clock and Media Noise podcasts. He occasionally fills in on stations across the Carolinas. Previous stops include WAVH and WZEW in Mobile, AL, WBPT in Birmingham, AL and WBBB, WPTK and WDNC in Raleigh, NC. You can find him on Twitter @DemetriRavanos and reach him by email at DemetriTheGreek@gmail.com.
T-Bob Hebert Is The Town Crier For 104.5 ESPN
"I've done nothing more in my adult life than take information, filter it through my brain, and try to spew it back out in an entertaining way."
Many sports radio shows are centered around a radio host and a former athlete. On 104.5 ESPN in Baton Rouge, however, Off The Bench features a pair of former LSU Tigers in the morning, with former offensive lineman T-Bob Hebert joining former running back Jacob Hester. And while Hebert was adamant he now loves his job, the medium wasn't something he necessarily wanted to do after his playing career.
After being cut by the Rams on the final day of training camp in 2012, Hebert needed to figure out what he wanted to be when he grew up.
"All of the sudden I'm like 'Oh my god, dude. I'm engaged. I have a life to live and I gotta figure out what I wanna do'," Hebert said. "I kind of looked up and was like 'I don't know anything but football'. Which is kinda comes with the territory with the demands that are places on modern major power five athletes. Not for everybody, but for me, I committed to football. I got a general studies degree from LSU. I did not take advantage of the academic opportunity. So I'm just sitting there thinking 'this is all I know. I've been pretty good at doing interviews and they send me to SEC Media Days. Maybe I should do that'.
"I didn't think I wanted to. My dad did radio, and when I was on the playing side of it I'd get annoyed by the media. So I never wanted to do it. And like so many other athletes, I came to that point where that single activity you've engaged in your entire life is gone and you have to find a different way to engage with it."
Hebert's father, Bobby, was a Pro Bowl quarterback before eventually embarking on a media career of his own. And now the younger Hebert realizes that his father working in the medium played a role in his own radio career.
"It was integral to me getting into radio. Because I remember going with him — and nobody knows this — but before he was doing Saints radio for 870 (WWL-AM) in New Orleans, he was doing radio for the Falcons pregame and postgames in Atlanta when he got done playing there. I remember going to the shows or going into the studio and thinking they were fun. Then he goes to the Saints and I remember going up in the WWL studios. It was a lot of that."
Bobby Hebert being a media member wasn't the only reason T-Bob was drawn to radio. He pointed out Atlanta radio hosts like Steve McCoy, Fred Toucher, Jimmy Baron, Leslie Fram, and Doug and Ryan Stewart as influences on why he wanted to embark on a radio career. But being able to still work his creative muscles while also talking about sports is one of the biggest draws for Hebert.
"I love it. I love the creativity of reading and writing and basically offering commentary on things and just a kind of town crier aspect of it. Talking to people every morning through the radio or on YouTube or whatever. I really like it."
His father currently hosts the afternoon show on WWL, and that influence led to T-Bob getting his first break in the industry.
"I'm a big beneficiary of nepotism," Hebert admitted. "The first real job that I ever got in radio was hosting a show that I really didn't deserve at all in New Orleans. And really the only reason I got the opportunity was because my dad had been on the radio at WWL forever and it was like one of their sister stations that was trying something new. So I tried to make the most of that opportunity, and I got a chance that I did not deserve that many people don't get."
If you've ever listened to Off The Bench — or watched on the station's YouTube stream — you'll immediately see Hebert is comfortable with who he is. He pointed to his football playing career as one of the biggest reasons for his comfort.
"This is gonna sound really dumb – I've always had very nerdy interests. Things that I'm just naturally attracted to and enjoy very much fall into the silo of nerdy. Lord of the Rings, anything fantasy/sci-fi, I love it. Oddly enough, the simple fact that I was just bigger than a lot of people, I never got picked on growing up about any of this stuff. I never got picked on in general, so I think it just kind of allowed me in a lot of ways to be myself and not have to worry about any of the repercussions of having to be myself."
While admitting that he still sometimes deals with "Imposter Syndrome" and self-doubt, Hebert knows he's working on mastering the craft.
"I think the reason why most the time I do feel confident and I do feel good is I've kinda been doing this for a long time. I've hosted a daily, three-hour radio show for just about 10 years now. Again, a lot of that is a direct result of me getting a job at an early age that I did not deserve. But it comes into the Malcolm Gladwell 10,000 hours, right? You do something for 10,000 hours and you're gonna get really good at it. I've done nothing more in my adult life than take information, filter it through my brain, and try to spew it back out in an entertaining way."
In addition to his role at 104.5 ESPN in Baton Rouge, Hebert launched SNAPS, a college football podcast for The Volume, co-hosting alongside former Georgia quarterback Aaron Murray, which he says the only difference between his radio show and podcast is the amount of commercials.
"It's got more of a relaxed vibe. I actually enjoy not having to go to commercials," Hebert said with a chuckle. "That is something I always feel for my radio listeners. Our station is good with it. I've been at stations in the past where it's like 28 minutes of content and 32 minutes of commercials and stuff per hour. It can be brutal as a listener and I feel for them, but that's how the content gets out there for free. Then you go to a podcast and it's just an hour straight and that's a nice difference. It's all just taking and talking, though. It's all the same, really."
Earlier this fall, SNAPS recorded a live episode at the popular Walk-Ons restaurant and bar in Baton Rouge. While noting the SEC Championship Game — which featured Murray and Hebert's alma mater's pitted against one another — would have been a great opportunity to do another live event, there was a good reason it didn't come together. Bobby Joseph Hebert IV was born Friday, December 2nd.
"When this football season started, my wife was like 'This baby is due the day before the SEC Championship Game', and I was like 'Babe, do not worry. If there is ever a year not to worry. There is no freaking way LSU is making the SEC Championship. We're completely fine.' And now, me and Aaron, both of our teams facing off. Year one of SNAPS. A little bit of irony there."
As a 33-year-old, Hebert could be viewed as still a "young broadcaster" with aspirations for making it to "the big time". However, he dismissed any notion that he's driven by being anything other than a good dad.
"I don't know that I have an ultimate goal beyond like – I enjoy this job. I have had one day in my professional career where I truly did not want to be there. One day where I just hated everything. Not that I don't have bad days or things I don't enjoy, but just one day where you're looking at yourself and you're like 'What am I doing?'
"So if I've only had one of those days, then I really love my job. My ultimate goal is to be able to do a job that I can enjoy with enough return that I can provide for my kids and retire. That sounds crazy but that's it. Whatever avenue that takes, national shows, local shows, podcasts, it doesn't matter. I would do any of it if I could just hit those very basic goals."
Garrett Searight is the Editor of Barrett Sports Media and Barrett News Media. He previously was the Program Director and Afternoon Co-Host on 93.1 The Fan in Lima, OH. He is also a play-by-play announcer for TV and Radio broadcasts in Western Ohio.