Sports Talk Has Elasticity And That's A Very Good Thing
"Chrissy Paradis says in lieu of attempting to appeal to a specific age demographic, there is a surefire, universal method of connecting with sports fans that involves the common denominator shared by sports fans across the board: competition."
In a sports-free world, the content remains….
The elasticity of the sports talk format allows for a seamless ability to cover a wide variety of topics that include sports news, but are not limited by solely sports content. Hosts need to have the ability to shift gears between trending topics on social media, to relationship woes, to which binge-worthy series should be prioritized next without incident.
Sports talk audiences have become familiar with the restrictions that were imposed by stay-at-home orders, and the chaotic world we're currently living in. If the NFL Draft and The Last Dance are any indication of the commitment, the COVID-19 pandemic has demonstrated sports radio encompasses the best of all formats rolled into one.
The foundation laid by The Dan Le Batard Show was absolutely ahead of its time. The show would break the traditional sports programming mold, choosing to encourage a fun dynamic from the show's inception. The show's cast made two bold commitments upfront to set a tone unlike anything that existed in traditional sports talk programming. First, they wouldn't change who they were and second, the audience would be inclusive rather than exclusive.
In a time without live sporting events, there is no shortage of content to disseminate to your audience. The challenge of how to tease, stage and frame each story has motivated sports broadcasters to bring their best to the table, one hundred percent of the time.
In lieu of attempting to appeal to a specific age demographic, there is a surefire, universal method of connecting with sports fans that involves the common denominator shared by sports fans across the board: competition. The themes that resonate with sports fans are timeless and classic: loyalty, grit, respect, talent, endurance. And similarly, the characters that emerge: hero, underdog and villain. The material that appeals to sports fans is rooted in sincere, genuine and authentic emotion. The way to provide this kind of content for the audience involves a perseverance, creativity and flexibility.
A great case study of this philosophy emerged at the outset of Tiger King-mania. A sports starved society felt that Carole Baskin was the villain. She seemed to have borrowed a page out of the Patriots' playbook in her approach of taking down Joe Exotic.
When the games return and schedules begin to overlap, there will be sports content that becomes overflow on daily prep packets and rundowns. As it stands now, sports shows have the rare and unusual opportunity to evaluate the problem benchmarks, areas that require attention and assess potential blind spots in the show's foundation. The sports talk format is uniquely fluid and the composition can vary on a daily basis.
Chrissy Paradis is a veteran sports radio producer. She's worked in Las Vegas, Washington DC, Raleigh and Hartford helping notable personalities such as Rob Dibble, Tim Brando, Steve Cofield, Adam Gold and Joe Ovies. You can contact her on Twitter @ChrissyParadis or by email at Chrissy.Paradis@gmail.com.
Chris Carlin Doesn't Want Any Caller To Be That Guy
" There are some calls that you get that don't enrich the show and sometimes, it's more fun to kind of make fun of it a little bit and try to entertain that way. It's not a knock on the people personally."
We all know those sports radio callers – someone with a hot take that makes you want to flip the dial even for a split second. However, they do have the tendency to make us laugh every once-in-a-while. In his new series on Tik Tok called Sports Radio Callers: Don't Be That Guy, ESPN Radio New York host and Rutgers football play-by-play broadcaster, Chris Carlin, tends to make light on some of the calls he might receive on a daily basis.
He wants you to know that he isn't making fun of anyone in particular. He has been in the business long enough to have plenty of inspiration to draw from.
It is very clear that Carlin values his listeners and while he may have a little fun with some calls, he is never afraid to make fun of himself and that is what makes any show he does an entertaining listen. Of course, we could also all probably relate to maybe being one of those callers when we started out calling into shows too, which he wasn't shy about reliving when we spoke last week.
Ricky:  How did you decide to do these Tok Tok videos? Was there a particular call on your show that led to this idea? 
Chris:  I wouldn't say there was a particular call. There have been plenty over the years.  There is a genre of calls. It's not just about the host, but it's about the listener as well. There are some calls that you get that don't enrich the show and sometimes, it's more fun to kind of make fun of it a little bit and try to entertain that way. It's not a knock on the people personally.
The way I look at it is nobody makes more fun of themselves than me. It's just some types of calls are ones that I just think are entertaining in a not so informative way. 
I got the idea from watching a guy on Tik Tok named Scott Seiss, who is a stand-up comedian. He apparently used to work at IKEA and he talked about all the complaints of people at IKEA in that same way. He'd say what the complaint of the person is and then say his response in a very straightforward funny way and using that same kind of music. It just kind of struck me when I heard that, yeah, I can do that for sports radio callers, there's no doubt.
Ricky: Is there a particular call or caller that the minute you hear them, you're like that's a perfect Tik Tok video?
Chris: I wouldn't say that. For instance, I did one where the caller is going to call up and say, it's the same old Jets. You know, it's lazy and it's kind of like really? Where it came to I get it, you've been through all the pain in the world. We all understand. But, it is silly to come out and say something like that, but you know it's going to come.
I started jotting down ideas a few weeks ago, putting them on Tik Tok about a month ago. I just completely made up names, so there's not a direct one. So, it'd be like "Is it the same old Jets or is it the same old Tony from Freehold? It feels like you called and said the same thing before because you did last week. Here's an idea for your next phone call. Have a point."
Callers know, listeners know when they hear a call or make a point like that, we're all rolling our eyes and it's okay, listen, it's part of the gig. It's what you sign up for when you dial the phone that if you don't bring a good, informed take or you don't want to go after something I said, you could be fodder for the show. This was just something that I did separately to have some fun.
I actually had a caller bring it up to me like should you really be doing that? It is not a knock on our listeners at all. What it is is just kind of a parody and at the same time, nobody makes more fun of themselves than me.
Ricky: How would you describe to someone not from New York, what New York sports radio callers are like?
Chris: I think New York sports radio callers are very similar to callers all over the country. In every town, sports radio callers kind of have a knock against them and I think it's unfair. As much as we are seen, not just callers, but hosts, like you just take the laziest take and you just do all that stuff. I think the majority of callers and the majority of hosts that are really bringing up good points and trying to illuminate in addition to bringing some heat to it. I think every market has their funny callers, their guys that you know what you're going to get when they call.
Ricky: What has the reaction to this series been like from other people in the business? Are people saying you are being too mean?
Chris: It's been pretty positive because everybody knows who I am. People kind of know my personality and my personality is yeah, I'm going to deliver you some good takes and stuff like that, but I'm also not going to act like we're splitting the atom here. It's not a personal attack in any way. It's just kind of a generic piece of advice. That's why I titled it Don't Be That Guy.
There are better ways to spend your time waiting on hold. When I would produce for Mike [Francesa] and Chris ["Mad Dog" Russo], I'd get callers who would call up and say "I want to talk about the Mets." Okay, what do you want to say? "I think they're pretty good." Yeah, let me get you right on. It's that kind of thing. The reaction I've gotten, it hasn't been executives or anything, it's mostly been colleagues and it's all very much, they're entertained by it. Some sports radio hosts are like thank god, somebody's doing this, but more than anything, it's just a tongue in cheek thing.
Ricky: The Yankees, Mets, Giants, and Jets are all struggling, in these situations, are the more ridiculous calls likely to happen or do these people always exist?
(This conversation was recorded after Week 2 of NFL season)
Chris: They always exist. There are some weeks like this week if you're calling up and saying Zach Wilson is not the answer, I'm going to hang up on you pretty quickly. That's what this week has got the potential for. I'm pretty open-minded to a lot of takes, but it's the takes that callers call up with that are not well-reasoned. Just too much of an emotional reaction right out of the gate that has actually nothing behind it.
Ricky: Do you prefer to do these types of shows when all the teams are winning or does it give you more content when all the teams are not playing well?
Chris: It's always better for business in general when teams are good. As far as this kind of content, I could do this year round. I just frankly haven't had enough time. I've been working a lot of late hours recently and I just haven't had enough time to do more of them. I'm going to try, but I also am very cognizant of I don't want callers to think that I'm not evaluating their inputs to the show because there couldn't be anything further from the truth. It's just more of let's not take ourselves too seriously here.
Ricky: If you could go back to a younger version of yourself, were you one of those callers?
Chris:  I've been one of those callers. When I was in college, I called Steve Somers once. I was so nervous and I called up and said Hi, Chris, this is Steve and I made some inane points shortly thereafter. Steve had fun with me and I completely understood it because I was the guy that was on the other end of this. Frankly, if Steve was doing Tik Tok videos in the 90's, I would have fully expected to make an appearance on one.
Ricky: Would you rather be a Tik Tok video or a drop on a radio show?
Chris: I think I'd rather be a Tik Tok video because there's more opportunity for viral spreading now. I know I'm doing a lot of New York guys, but it's callers in total. As I do more national stuff as I have been for the last couple of years really, I'll start to expand it a little bit. I don't see this going on and on because you don't want to beat a bit to death. It's just been something that has been fun to do and something that's different and something that's made me think differently. Everybody's trying to make their own impressions in every kind of space and I am just trying to do my own version of that, but also not beat a joke to death, so to speak.
Ricky: We've seen Twitter and Instagram used to help people in this industry. Do you feel Tik Tok can be a tool that hosts can use to work out content that maybe wouldn't make the best sense for live radio?
Chris: I think it's interesting. I think things that you don't get to, you certainly could. We all want to think that we're funny. I want to think that I'm funny. I don't believe I am all that funny. I think it is an area where you can expand a little bit more into. Admittedly, I am not a guy who sits here and studies it and understands exactly what all the machinations of it are that different people are doing. This was just something that I was taking a whack at. Absolutely, it's a genre or an app that people should be more involved in if they're not. I think every bit now helps.
Ricky: For someone who is reading this piece and worrying about being one of those callers and they are a first-time caller, what advice would you give them?
Chris: I would think out your point in advance. If you're nervous, I would even jot a couple of things down. Not read it, but I'd jot a couple of things down. If you're going to try to tell me that the Jets should give up on Zach Wilson already, you better come with plenty of facts to back it up. That's probably the quickest way to become one right now.
I would say just make sure that what you want to say is adding to the show. For you, that's giving me your well-thought out take. I don't think it's anything too crazy. Chances are I'm not going to call you out personally because this is never going to be a personal thing or anything that's mean in any way. At least, I hope it doesn't come across that way. I don't think it does." 
The Craig Carton/FanDuel Deal Is Undeniably A Good Thing
"Since returning to WFAN, Carton has been very upfront about who he is, what he has done and how he is trying to do better."
Craig Carton is destined to forever be a polarizing figure in the world of sports media. Long before he was arrested, he had plenty of detractors that considered him less of a talk show host and more of a shock jock. Add to it a conviction for his role in a Ponzi scheme that defrauded investors in order to pay back gambling debts, and it is clear that the guy's approval rating will never hit 100.
There are understandable reasons not to like a guy and then there are grudges. Grudges don't have to be personal. They don't have to spring from some sort of affront. They can easily be born out of feeling like someone has figured out a way to live a life above the rules and free of consequence for their awful actions.
Grudges can (and often do) blind us to reality. I think that is a big part of what is happening when people point to Craig Carton's new deal with FanDuel and say that there is something wrong with it.
If you missed the announcement last week, Carton is joining FanDuel as the company's first "responsible gaming ambassador." He will create content about gambling responsibly and also work with FanDuel engineers to create AI to spot problem gambling patterns. The deal gives Craig Carton a seat at the table with one of the biggest mobile sportsbooks in shaping their responsible gaming policy. Isn't that a good thing?
I probably cannot convince you to view the guy in any particular light. When it comes to former inmates being rehabilitated and getting a second chance, we tend to be very dug in with our opinions, whatever may influence them.
Undeniably, Carton did a bad thing. Swindling people out of huge chunks of money is always bad. In America, it somehow seems worse. As costs of living increase and wages remain flat, every dollar is accounted for and allotted to something for most of us. The guy should be ashamed of himself. And here's the thing: he clearly is.
Since returning to WFAN, Carton has been very upfront about who he is, what he has done and how he is trying to do better. Hell, what other station in America dedicates any time at all, even just a half hour on the weekend, to issues of addiction and recognizing problem habits? This deal with FanDuel seems perfectly in line with his previous attempts to atone.
You don't have to like Craig Carton, but you do need to acknowledge that everything he has done in terms of highlighting his problem with gambling and offering help to those that he sees a little bit of his own struggles in has been sincere. There is no reason to believe it isn't.
Under the terms of the deal, not only will Carton advise and create content for FanDuel, but the company will also make sure Hello, My Name is Craig finds a bigger platform. You can be cynical and say that this is just part of a bigger deal between FanDuel and WFAN parent company Audacy, but FanDuel's Chief Marketing Officer, Mike Raffensperger explained that it is good for the gaming industry to promote betting responsibly.
"I think what we recognize we needed is to add some humanity as to how we get this message across," he said when explaining why Carton was the perfect face for this campaign.
We see it every time we post a story about sports betting. Someone will comment that it is an evil practice and that the advertising has made sports radio disgusting. The reality is that it is no different from alcohol. For most people, it is harmless. Plenty though, cannot handle it. Still, you tell me the first time you hear an ad break on sports radio or see a commercial break during a game without a beer commercial.
If you really believe sports gambling is evil and want people to stay away from mobile or physical sportsbooks, who do you think the ideal person to be delivering that message is?
You can go with the puritan approach of tisk-tisking strangers and telling them they are flawed people that are going to Hell or you can have a guy that has literally lost it all because of his addiction out front telling you "I know I cannot place a bet and here is why. If that sounds familiar, maybe it is time for you to seek help." It seems pretty obvious to me that the latter approach is exactly what Raffensperger is talking about – using humanity to reach the people they need to.
Craig Carton committed a crime. A court of law said he had to pay for that both with restitution to his victims and with jail time. He served his time. Deals like this one with FanDuel make it possible for him to stay on schedule with the restitution payments. Even if you think he is unforgivable, that should make you happy, right?
It is admittedly strange to see a mobile sportsbook hire a "responsible gaming ambassador." I would argue though that it is only strange because it isn't something we have seen before. Be skeptical if you are the "I'll believe it when I see it" type, but I don't see why anyone wouldn't want to congratulate and celebrate both Craig Carton and FanDuel.
Sports Radio America: The Starting Point When There Is No College Radio
"If we want to replace talent with talent, we have to develop talent at the lowest levels much more than asking for requirements at the highest levels. Every industry needs their farm-system."
It is a laboratory. A place to make mistakes. A spot to make friends. The hub of many communications schools. College radio stations are the pipeline by which young, aspiring broadcasters, engineers and producers carve their path to the pros. Broadcasters from around the United States credit college radio for helping them get to where they are today, and view it as a conduit for the next generation of talent.
"I can't speak highly enough about my college experience doing radio," said Evan Wilner, senior radio producer at ESPN and former member of WRHU-FM at Hofstra University in Hempstead, N.Y. "I realized in college that I am much better at fixing things rather than talking while other people tried doing something about it. Every place I've been, I feel like I've been ahead of the game because of the experience I got in college."
Wilner's story is far from unique among professionals in broadcasting today, and proves valuable in ascertaining the role college radio plays in preparing broadcasters in their journey. Travis Demers, the radio play-by-play voice of the N.B.A.'s Portland Trail Blazers, shares a similar sentiment regarding the opportunities college radio afforded him, and how it helped him work in the industry he had a nascent passion for.
"In sixth grade, I was listening to WFAN, and when I realized I wasn't going to be a professional baseball player, I started [radio] right away as a college freshman."
Demers attended LIU Post in Brookville, N.Y. beginning in 1999, and eventually served as the sports director of WCWP-FM. In his time at the station, Demers was given numerous opportunities to broadcast football, basketball and lacrosse games on campus, eventually leading to an internship, and corresponding full-time job, at ABC Radio in New York City.
"Everything I could do specifically with sports is what I was trying to do right from the start," reminisced Demers, "and I was fortunate enough to do that."
Dan Zangrilli, who serves as a play-by-play announcer at West Virginia University and host of the M.L.B.'s Pittsburgh Pirates' pre- and post-game shows on 93.7 The Fan, got his start in college radio at Clarion University in Clarion, P.A. The 4,000-watt WCUC 91.1 FM was Zangrilli's place to get practice broadcasting live basketball games, and hosting a morning talk show.
"I had free reign; it was basically like my easel," elucidated Zangrilli. "I started out as a freshman and became the sports director, and ascended to the general manager position by my junior year. That's just such invaluable experience to be immersed in every aspect of the radio industry, and I wouldn't trade that place for anything."
In a media landscape full of changes accelerated by the onset of the COVID-19 pandemic, the lifespan of college radio as a subset of the industry is at greater risk of being classified as ephemeral than ever before, a harrowing realization that one former operations manager for a mortgage company had in Memphis, Tenn. had just over a decade ago.
—
Ayokunle Spencer, a graduate of the University of Memphis and former paralegal, was working for the Rawlings Company in Louisville, Ky., when he happened to overhear a conversation that forever changed his life. One of his co-workers was apprehensive about how his daughter, set to graduate from the University of Louisville, would leave as the school's radio station would be shut down due to a lack of funding. At the onset of the 2008 economic recession, college radio stations were slashed from budgets around the country, stymying the development of prospective talent and rendering vagabonds heavily involved, and invested, students. Forsaken from the ability to develop the skill set and collect the air checks needed to land a job in the industry, Spencer decided it was time to make a concerted effort to resuscitate an ostensibly-dying concentration of the evolving medium.
"When the need presented itself… we [tried to] put something together [to give] people opportunities to sharpen the skills, and develop the next broadcast talent," said Spencer. "We posted on the message boards at the colleges and, in about a year's time, there was an influx of different students we were getting a chance to work with."
Sports Radio America was founded by Ayokunle Spencer in 2008 as a digital broadcasting network intended to give college students attending universities without a campus radio station the chance to polish their on-air skills and perfect their craft. A member of the jazz-format WUMR while attending the University of Memphis, Spencer had previous experience in pitching up-and-coming hip-hop and R&B artists to local radio stations, including the likes of All-Star and Yo Gotti, through his promotional company and record label, Dynasty Digital Entertainment. Progressive in his thinking, Spencer was one of the first to stream radio broadcasts on the Internet, assisting Bishop G.E. Patterson in the dissemination of a small, A.M. religious station to the masses.
"Radio was always a passion for me as a kid," said Spencer, "but I always took steps towards that passion before the University of Memphis. I felt, at that time, I was more at the forefront of what was going to come next. I wrote a paper that the Internet would be the place for media in thirty years, and twenty-five years later, I think I was dead on with that one."
Conceived by means of necessity, Sports Radio America is a haven for young talent, broadcasting live games and talk radio shows on the Internet. The outlet, though, became more of a potpourri of commentators and journalists alike in order to help them evolve to the dynamic world of mediated communication.
"What it started out to be isn't necessarily what it is now, although I want to get back to those roots of working with highly-talented students and getting them prepared for the next stage of their careers," said Spencer. "Other journalists that were leaving FOX or ESPN, or older guys that had gotten kicked out of their radio stations because they didn't know anything about digital, they ended up here. It kind of became a collage of different broadcasters and media personalities from around the U.S."
As Sports Radio America celebrates its 10-year anniversary, Spencer remains focused on positioning the media venture ahead of the pack, cogently aware of industry changes and best practices to help its broadcasters land jobs and the company prosper after unforeseen circumstances over the previous year-and-a-half.
"We just came through COVID, and in terms of advertising, all that stuff was crushed," explained Spencer. "We are kind of almost in a rebuild mode now. We give people the opportunity to create something new, build up your audience and see if something works."
Once Sports Radio America's popularity began to grow around the country, the broadcasting outlet, to avoid being overwhelmed with participants, began interviewing and selecting talent to join them. Throughout his professional career, Spencer has had an innate ability to evaluate talent across all industries, something he calls "a God-given gift." In his current role, which he compares to a professional football scout, one of Spencer's jobs is to find the best people to join Sports Radio America, and help them get to where they want to go.
"The way my brain processes information, I can just tell certain people in certain things are creative enough to meet industry standards and excel," said Spencer. "In sports radio, I evaluate voice, how interesting they are in being able to hold a conversation, the topics they pick out, etc. It's really the only gift I think I actually have."
Spencer has been successful in helping aspiring collegiate-level industry talent get the experience they need, with his organization serving as the pipeline many colleges have come to eliminate from their campuses. His method of evaluating talent aligns with principles employed by current hiring managers and industry professionals, such as Nick Cattles, host of The Nick Cattles Show on ESPN Radio 94.1 in Virginia Beach. Cattles highly values relatability and uniqueness in his evaluations of talent, along with if they are able to keep a listener actively engaged in their program.
"I think hosts around the country are better off when they allow themselves to be an open book," said Cattles. "I always listen, probably more intently, to somebody who is willing to give the 'secrets' so to speak as opposed to somebody who is more guarded. The cool thing about radio is that there are so many talented people, and there is no one way to do it right. You try to find people who can do it their own way with the passion and the work-ethic that you can invest and believe in."
—
Hardly esoteric in understanding, radio, and media altogether, is changing, and seismically in that matter. With today's reliance on digital platforms for distribution, programs are, evidently, being adapted to fit the proclivities of the listening audience, including a shortening total attention span.
In a recent study by Microsoft, the average human being has an attention span of eight seconds, down a whopping four seconds over the last twenty years. This figure, which is shorter than that of a goldfish, is a direct byproduct of the principle of instant gratification, and the evolution of technology to enable its propagation. The inability to sustain focus has become an endemic in today's society, and mediums of communication have had to adjust to fit this dynamic psychological paradigm.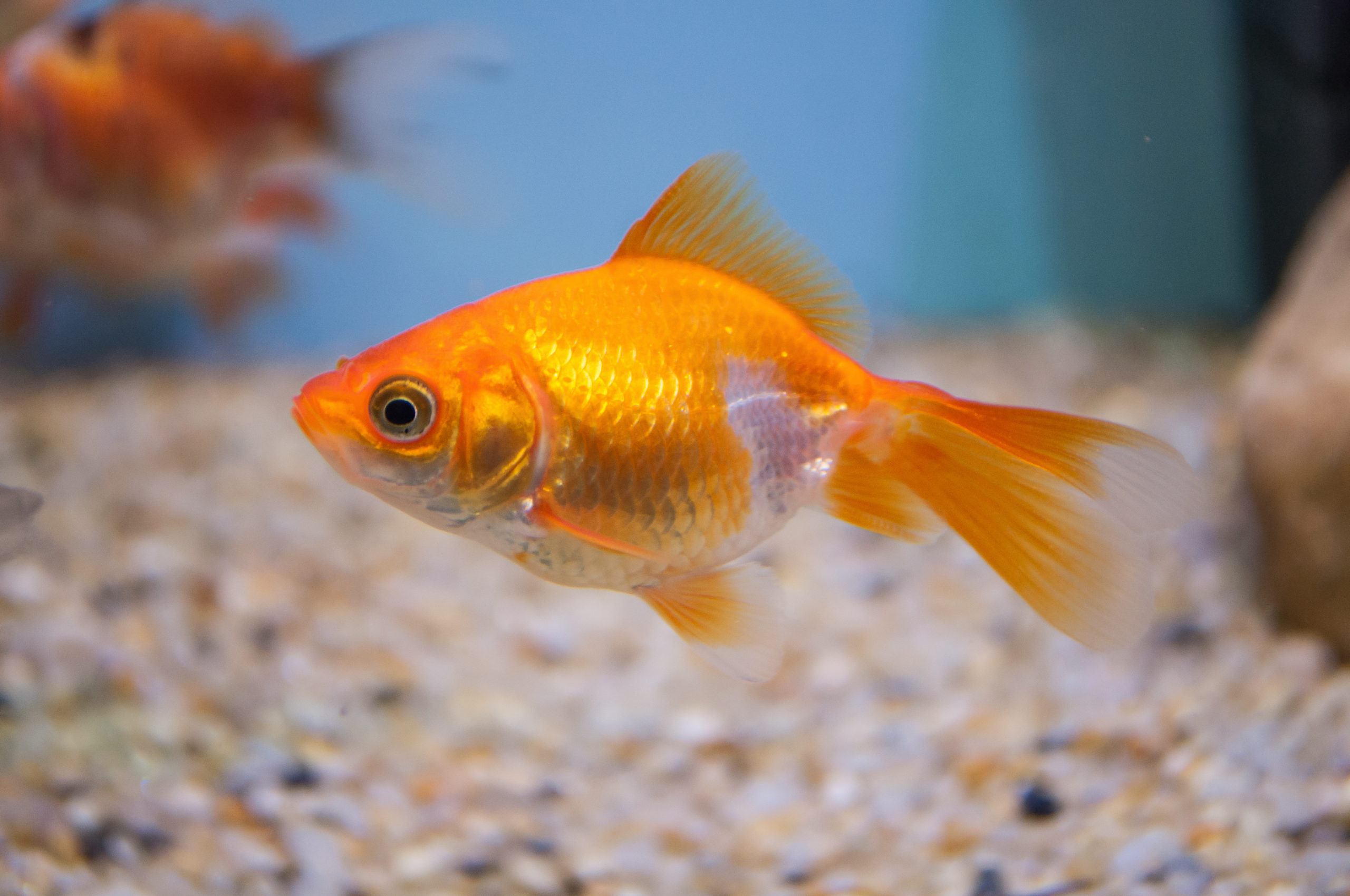 Furthermore, consumers of mass media are more apt than ever before to selectively filter information; that is, specifically choosing what to concentrate on. As a result, media, in all of its forms, is less concentrated in scope, being narrowed to appeal to the target audience. The conflation of methodologies, simultaneously existing within a preponderance of content and a widening definition as to just who is considered to be a journalist, challenges the fundamental precept of what media is entirely. So how is radio adapting in this new landscape? By expanding its means of dissemination.
"It's much more multi-faceted, social media-oriented and digital as opposed to [it being] siloed, [as it was] when I got into it," said Brad Carson, operations and brand manager of 92.9 FM ESPN and Audacy Memphis Sports. "It used to be that you were a radio guy. Now in 2021, you are getting people that are entertainers. The latest joke is, 'Hey, here's our latest talent with one million TikTok followers.' I think you can get people on a radio station or on our Audacy platforms from all walks of life. It's a much more inexact science than [ever before]."
Spencer, whose progressive thoughts on the media landscape are openly conveyed in conversation, believes the introduction of streaming to be a considerable advancement that can play across multiple platforms. Unsurprisingly, he was ahead of the game at Sports Radio America, basing the online platform on this technology.
"The market for audio is always going to be there. The question is what medium we are going to use to deliver it," said Spencer. "Everything will probably be streaming by 2030. I think that there will still be the public channels on the airwaves, but the majority of media will be consumed [via] streaming because [it is] a more accurate [platform] to measure who is listening. Whatever the next area of audio is, we will probably start it here first."
Based on my conversations with these industry professionals, it is safe to say that Ayokunle Spencer, Brad Carson, Travis Demers, Evan Wilner, Dan Zangrilli and Nick Cattles attribute their college radio experience as one of the reasons they possess the skills to succed in their current jobs. Being able to have the flexibility to make mistakes, try new things and establish long-lasting professional relationships are invaluable to ambitious young broadcasters, and all evolving broadcasters for that matter. Belonging to a college media outlet is undoubtedly something many students savor, with many largely basing their choice of college on the quality of the media outlets if they are so fortunate. However, not all ambitious young broadcasters are equally privy to the same resources.
Not all ambitious young broadcasters are able to provide sufficient previous experience when trying to secure an internship or a job.
Not all ambitious young broadcasters are privy to changing industry trends, nor do they have the resources to render them an understanding as to how to achieve their goals.
Not all ambitious young broadcasters have a place to be mentored, and mentors willing to leverage valuable industry connections that could lead them to an internship or a job.
For Ayokunle Spencer and his team at Sports Radio America, lessening the discrepancies between those with the ability to easily make connections and expend resources, and those looking to establish or collect them, has always been at the forefront of their mission — and they intend to keep shrinking the gap.
"I am surprised there aren't more places like this where people can develop their skills before they reach the big-time," expressed Spencer. "If we want to replace talent with talent, we have to develop talent at the lowest levels much more than asking for requirements at the highest levels. Every industry needs their farm-system."