Michael Jordan Isn't The Only One Full of Bull
"Columnist Jay Mariotti says the truth has been twisted by many characters of "The Last Dance" era, including the tag team of Bulls owner Jerry Reinsdorf and writer Sam Smith."
Just when it seemed Michael Jordan was finished making history, with his savage conquests of sports and sneakers and even the eerie genre of pandemic TV, we find him caught in swirling crossfire that frames him as a threat to another life legend.
Pinocchio.
Since the final credits rolled on "The Last Dance'' documentary series, Jordan has been called a liar by Jerry Reinsdorf, a liar and a snitch by Horace Grant and a liar by a Utah pizza maker. And he has been caught contradicting himself by a reporter, Jack McCallum, who released a 2011 taped interview in which Jordan indeed confirmed that he froze nemesis Isiah Thomas from the 1992 Dream Team, which he repeatedly has denied. All of which is fitting in the aftermath of a production — a Jordan vanity project and hagiographical romp — that portrayed him as a triumphant dictator, left many of his servants crumpled in his reinvigorated legacy dust and reminded us how the Chicago Bulls reign was as much about manipulation and infighting as winning.
Yet let's not assume, simply because some are bitter about how they were portrayed in the Jordan-lorded series, that they're all telling the truth and he isn't. A whole lot of people have lied in this decades-old piss pot — then and now — which explains why the dynasty became a travesty that died nasty. What should have been a joyride, wrapped around the miracle of Jordan, too often deteriorated into dysfunction and finger-pointing that leaves me asking, to this day, how the Bulls won six NBA championships. And now Jordan's detractors, after watching a film that couldn't have made him look better, want him also to be remembered as a fraud so obsessed with control that he'll tell fantastic lies to protect his narrative, a lonely man in his leather chair with a cigar and mixed drink.
Be careful before you let them.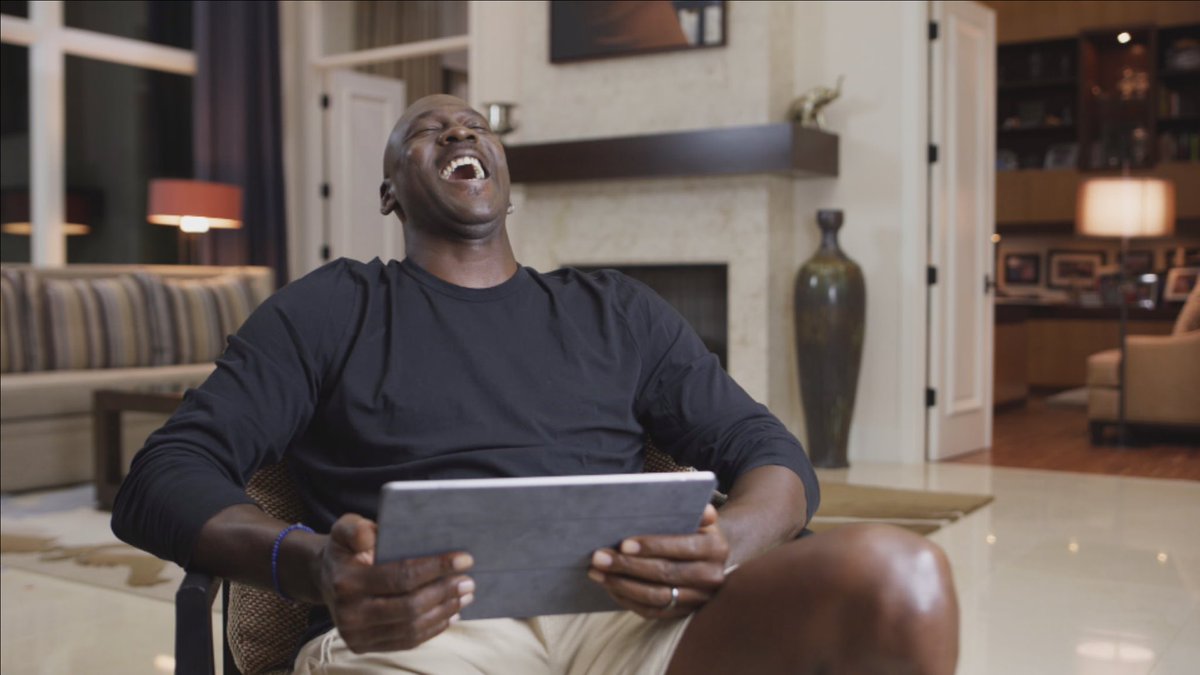 Because just as Jordan has his rules, there are The Reinsdorf Rules — and, by extension, The Sam Smith Rules, those of an ethically conflicted sportswriter and not the ballad singer or brewmaster of the same name. Yes, Jordan is all over the map on Isiah and needs to come clean. And I don't really care whether he fell ill because of pizza poisoning, altitude sickness or a long night of partying; whatever, the man was mortally sick the next night and still scored 38 points in 44 minutes. But having covered the Jordan era as a Chicago columnist, I am compelled today to detail the machinations of a Bulls management dynamic that, quite often, oozed of more deception than a political backroom filled with aldermen.
And Reinsdorf and Smith always were in the smoky room together, as partners in slime.
On any list of essential occupations, sadly, a sports beat writer is no more vital now than a toenail painter or nightclub bouncer. That said, if and when seasons resume, there is a proper, professional way to cover a team. The process generally is defined as reporting for one's core readers with tunnel vision — disseminating information and insight without selling out to sources as sugar daddies and slanting "news'' in their favor.
Which is why Smith committed a flagrant foul, worthy of expulsion from whatever bogus media game he's playing, when he claimed last week that Jordan "made up'' and "lied about'' why the era ended after the sixth title. See, Smith works for team chairman Reinsdorf — literally, as a staff writer for the Bulls.com website — after years of tickling Reinsdorf's scrotum as the Chicago Tribune's lead basketball writer. And his attack on Jordan's integrity came only days (shocking!) after Reinsdorf testily emerged from his reclusive cave, saying he's miffed at how Jordan characterized him in the final scene of the docu-series: as the owner who chose to dismantle the dynasty instead of prolonging it. "Maddening,'' as Jordan put it.
Said Reinsdorf to NBC Sports Chicago, his broadcast-rights partner: "I was not pleased. How's that? He knew better. Michael and I had some private conversations at that time that I won't go into detail on. But there's no question in my mind that Michael's feeling at the time was we could not put together a championship team the next year.''
He was calling Jordan a liar without actually using the L-word, a legal reflex as an attorney by trade. But he wasn't done. In slippery Reinsdorfian fashion, as I witnessed often during 17 years at the Sun-Times, he relied on a henchman, Smith, to do his dirtiest work for him. Never mind that Jordan, after smirking and raising his eyebrows, reminded director Jason Hehir of the irrefutable timetable: Reinsdorf never interceded in the eight months after general manager Jerry Krause told Phil Jackson that he wouldn't return as coach even if the Bulls went "82 and oh,'' the eruption that prompted Jackson to coin the phrase "The Last Dance'' and Jordan to vow he wouldn't return without Jackson. Never mind how Reinsdorf used shifty semantics to say he made a last-gasp effort to keep Jordan and Jackson when, in fact, the damage had been done long before amid the owner's insistence on backing Krause. Typically, Reinsdorf is trying a Hail Mary to sway public opinion that has been almost universally against him since then. Twenty-two years later, only his servant is buying in, making sure to spread the boss' gospel during a quickie media tour.
"That was a complete and blatant lie by Michael,'' Smith told 95.7 The Game, a San Francisco sports station. "There were several things in the documentary that I saw, I would know, that he made up or he lied about.''
Later, Smith appeared on the Dan Patrick Show and elaborated: "He didn't want to play that next year. He could have, in any number of ways. So he made that up too at the end: that `I wish I could have come back, I wanted to come back.' He didn't want to come back. … If he wanted that one (additional) year and the $40 million, he could have gotten it. He just didn't want to play. … But it was a better story to end it that way. To say, `Hey, one more chance. Going for seven. We could have done that.' Nah, he didn't want to do that.''
This isn't professional reporting. It's obedient, yes-sir, blame-deflecting trolling for the boss who employs him at the team website. The least Smith could have done was present Jordan's side, but as Reinsdorf's mouthpiece, he made the radio rounds for one purpose: To defend the owner, as he did for decades at the Tribune when Reinsdorf wasn't signing his paychecks. As I wrote recently about the bleak future of independent sports media, I'm concerned that most aspiring writers will have to work directly as public-relations valets for leagues, teams and programs, or for outlets in bed with Big Sports. When young people see Smith operate in "The Last Dance'' — as author of "The Jordan Rules,'' the 1991 book — they might view Smith as a role model.
If so, don't major in journalism. What Sam Smith does isn't journalism.
When I arrived in town after the first title, I was startled by the smarmy landscape of the Bulls beat. Smith was attached to the hips and lips of Jackson and Reinsdorf … and Jordan didn't trust him, gravitating to other beat writers. Nor was it cool that one of our Sun-Times beat reporters, Lacy J. Banks, regularly played poker with Jordan. Reinsdorf didn't like Banks, who had a lengthy newspaper career before passing away in 2012, and sometimes called Banks a liar to discredit him (seeing a trend here?). Uncomfortably driving past Sun-Times billboards across Chicagoland that heralded my arrival with my headshot and a menacing slogan — "Sports With An Attitude!'' — I was compelled to drive an immediate stake into the politicking. And if I've told this story before, it's worth telling here.
I'd heard rumblings about "The Jordan Rules,'' yet to be released, and how Jordan wasn't going to like it. So I called Smith's book publicist and requested an advance copy. Indeed, for the first time in a mass-readership context, Jordan's dictatorial side would be revealed in the book. Knowing the Tribune had invested thousands of dollars to publish Smith's excerpts — yes, the Tribune paid for information from its own reporter — I quickly published a column about some of the book's controversial contents, as provided by Smith's publicist. This caused a furor; was a championship team going to be disrupted by a book? It also embarrassed the Tribune and landed Smith in hot water with his editors, who couldn't believe his publicist had helped the rival paper beat the Tribune with its own, paid-for material. The Sun-Times was an underdog tabloid with financial problems. Already dealing with the recent demise of my previous employer, the great National Sports Daily, I had no time for Machiavellian sports-beat b.s. I was in the mood to brawl.
Amid the book ruckus, Bulls training camp started. Visiting the team's suburban facility for the first time, I heard a voice: "Are you Jay?'' It was Jackson, not pleased. Now, why would he be rankled? Ohhhhh, he was close with Smith, who often would write soft, lengthy features about him. Around the same time, as covered in "The Last Dance,'' Krause had circled book excerpts that weren't flattering to him and summoned Jackson to his office, wondering what was up. Hmmmm.
So when Jordan pinpointed ex-teammate Grant in the docu-series as the principal book leak, prompting Grant to brand Jordan's claim as an "downright, outright, (complete) lie,'' it's curious how Jordan protected Jackson. Because it's obvious Jackson was involved in the book. And if Smith already had Reinsdorf locked in as a major source, well, draw your own conclusions. I'm sure Grant provided a few stories, as did other team members and franchise personnel. And Smith does have a reporter's eyes and ears, having been trained on the news side of the print industry.
Unfortunately, to this day, he is ensconced in business bed with Reinsdorf, the ultimate reporting no-no. You scratch my back; I'll advance your agenda. You pay me a salary; I'll go on radio shows defending you and calling Jordan a liar. And Smith wasn't alone in the Jerry-rigging. Any time Reinsdorf's baseball team, the Chicago White Sox, thought a critic was too harsh, out came hillbilly homer Hawk Harrelson, who would interrupt a broadcast in Anaheim and, oh, rip me for two innings. Don't make the mistake of confusing Chicago as a hardass hub of sports media. It's a cartoon show and favor-fest, filled with its share of media fanboys and suck-ups. For every beat writer who did a standup job of covering the title-era Bulls, there was the creepy, accompanying constant of Smith being fed stories by the same suspects year after year.
To the point where here in 2020, after tens of millions watched "The Last Dance,'' Smith is still performing his deeds and calling out Jordan to appease Reinsdorf.
Smith's backers will accuse me of sour grapes. Sorry, I was a columnist covering the entire sports world, not just the Bulls, and I didn't enter the media business to kiss up to owners for information and money. Reinsdorf tried to woo me in my first year, inviting me to his ballpark perch in Sarasota for a come-to-papa talk during Sox spring training. Not long after, in the wake of a column he must not have liked, I was told by his office assistant to not contact him again. I never did. And once you're on the guy's bad side, it becomes a real-life version of "The Godfather'' — his baseball manager called me "a (bleeping) fag,'' his top baseball executive confronted me in a Chicago rooftop bar while I was entertaining friends, his p.r. director waged an Internet smear campaign. And, oh, there was Hawkeroo again, slamming into the back of my chair in a Minneapolis press-box dining area, prompting me to quietly tell him to knock if off or I'd remove his prominent nose from his face.
Sometimes, Reinsdorf resorted to desperate measures, once with Smith in the middle. I'd criticized the owner for attempting to lowball yet another Bulls coach, Scott Skiles, before they finally agreed to terms on a new deal. The contract numbers provided to the Sun-Times, from Skiles' agent to our beat reporter, were volunteered to me by phone by an editor who now works at ESPN.com. Meaning, the numbers appeared in my column AND in our news story. Two places.
Not surprisingly, they were a slight fraction off the Tribune's numbers for Skiles, as supplied to Smith by Bulls management. Next day, Reinsdorf and his lawyers contacted the Sun-Times. And next thing I knew, the same editor was calling me with bizarre news: The paper was running several retractions because of the "erroneous'' numbers in my column. Again, I'd been given the numbers by an editor who called me with the info — the very numbers that appeared in our news story. Didn't matter. The Sun-Times often buckled to whatever Reinsdorf wanted. And, of course, the Tribune ran a blurb about all of my retractions.
Two words: Dirty pool. Is it any wonder both papers have deteriorated to the point both could die any day?
The docu-series succeeded wildly in bringing back the Jordan years in their high-voltage entirety, including the discord that constantly seeped into the dominance and dampened the fun. But I tell these stories not to do my own "snitching'' — amid a flood of post-documentary backlash that finds Reinsdorf, Grant, Scottie Pippen, Craig Hodges, Thomas and Krause's widow among those upset with Jordan. My purpose is to establish a how-not-to manual for young beat reporters. It's one thing to have important sources, quite another to sell out and serve as a lackey for life. Reinsdorf had his media lackeys, none bigger than Smith. Jordan had his — namely, close pal Ahmad Rashad. Krause had his in the national writing media. Jackson had his. And all the while, some of us were trying to maintain a semblance of professional independence and neutrality, wanting to avoid appearances of selling out or making money off the people we cover. I never was in anybody's camp. Early on, at the old Chicago Stadium, I felt a nudge in my back as Bulls players jogged past press row before a game; it was Jordan, appreciative of a column where I wondered why the team media guide had strangely underplayed his importance with only a few pages devoted to him. It was proof of the farcical Krause mantra that eventually would break up the team: organizations win championships.
But when I visited Jordan at a country club two summers later, wanting to know the truth about his gambling problems amid an NBA investigation, he threw an ice cube at me. I was in business bed with no one.
Smith isn't the only guilty party in sports media. Sirius XM talk host Chris Russo always has been a shill for Major League Baseball owners, which explains why he told players to "go to hell'' last week in a long, biting rant about ongoing labor negotiations, which seem particularly appalling during a pandemic. In the same vein as Smith works for Reinsdorf, Russo works for a network that has a long-term business arrangement with, yup, MLB.
At least Smith didn't take money from Donald Sterling, the disgraced former owner of the Los Angeles Clippers, who once suggested Smith become his general manager. But like commissioner David Stern, Smith was among those who continued to associate with Sterling even as he spewed racism for years. Why not use that relationship and his reporting platform to reveal Sterling as a racist years before a TMZ tape became the impetus for Adam Silver, Stern's successor, to expel him from the league?
Funny, but the biggest story of my Jordan-coverage career came from simple, pound-the-pavement persistence. I made numerous excursions in the summer of 2001 to Hoops The Gym, a facility on Chicago's west side, where Jordan was plotting his return to the NBA. He would see me waiting in the parking lot, yell at me for writing that he shouldn't be trying another comeback, then give me another meaty column. Finally, on Sept. 10, one day before Jordan suddenly didn't matter on Planet Earth, he stood in the parking lot and announced his Washington Wizards comeback to me and Jim Litke of the Associated Press.
That forced Smith, without the owner in his back pocket, to play catch-up in his belated news story. Every media outlet credited the Sun-Times and the AP — except one.
The Tribune credited the AP and another newspaper.
The Smith Rules, call them.
Jay Mariotti, called "the most impacting Chicago sportswriter of the past quarter-century,'' is the host of "Unmuted,'' a frequent podcast about sports and life (Apple, Podbean, etc.). He is an accomplished columnist, TV panelist and radio host. As a Los Angeles resident, he gravitated by osmosis to movie projects. He appears Wednesday nights on The Dino Costa Show, a segment billed as "The Rawest Hour in Sports Broadcasting.'' Compensation for this column is donated to ProPublica, an independent, non-profit newsroom emphasizing investigative journalism.
Jay Mariotti, called "the most impacting Chicago sportswriter of the past quarter-century,'' writes a weekly media column for Barrett Sports Media and regular sports columns for Substack while appearing on some of the 1,678,498 podcasts in production today. He's an accomplished columnist, TV panelist and radio talk host. Living in Los Angeles, he gravitated by osmosis to film projects. Compensation for this column is donated to the Chicago Sun-Times Charity Trust.
The Future Is Now, Embrace Amazon Prime Video, AppleTV+
As annoying as streaming sports is and as much as I haven't fully adapted to the habit yet, Amazon and Apple have done a magnificent job of trying to make the process as easy and simplified as possible.
This week has been a reckoning for sports and its streaming future on Amazon Prime Video, AppleTV+, ESPN+, and more.
Amazon announced that Thursday Night Football, which averaged 13 million viewers, generated the highest number of U.S. sign ups over a three hour period in the app's history. More people in the United States subscribed to Prime during the September 15th broadcast than they did during Black Friday, Prime Day, and Cyber Monday. It was also "the most watched night of primetime in Prime Video's history," according to Amazon executive Jay Marine. The NFL and sports in general have the power to move mountains even for some of the nation's biggest and most successful brands.
This leads us to the conversation happening surrounding Aaron Judge's chase for history. Judge has been in pursuit of former major leaguer Roger Maris' record for the most home runs hit during one season in American League history.
The sports world has turned its attention to the Yankees causing national rights holders such as ESPN, Fox, and TBS to pick up extra games in hopes that they capture the moment history is made. Apple TV+ also happened to have a Yankees game scheduled for Friday night against the Red Sox right in the middle of this chase for glory.
Baseball fans have been wildin' out at the prospects of missing the grand moment when Judge passes Maris or even the moments afterwards as Judge chases home run number 70 and tries to truly create monumental history of his own. The New York Post's Andrew Marchand has even reported there were talks between YES, MLB, and Apple to bring Michael Kay into Apple's broadcast to call the game, allow YES Network to air its own production of the game, or allow YES Network to simulcast Apple TV+'s broadcast. In my opinion, all of this hysteria is extremely bogus.
As annoying as streaming sports is and as much as I haven't fully adapted to the habit yet, Amazon and Apple have done a magnificent job of trying to make the process as easy and simplified as possible. Amazon brought in NBC to help with production of TNF and if you watch the flow of the broadcast, the graphics of the broadcast, NBC personalities like Michael Smith, Al Michaels, and Terry McAuliffe make appearances on the telecast – it is very clear that the network's imprint is all over the show.
NBC's experience in conducting the broadcast has made the viewing experience much more seamless. Apple has also used MLB Network and its personalities for assistance in ensuring there's no major difference between what you see on air vs. what you're streaming.
Amazon and Apple have also decided to not hide their games behind a paywall. Since the beginning of the season, all of Apple's games have been available free of charge. No subscription has ever been required. As long as you have an Apple device and can download Apple TV+, you can watch their MLB package this season.
Guess what? Friday's game against the Red Sox is also available for free on your iPhone, your laptop, or your TV simply by downloading the AppleTV app. Amazon will also simulcast all Thursday Night Football games on Twitch for free. It may be a little harder or confusing to find the free options, but they are out there and they are legal and, once again, they are free.
Apple has invested $85 million into baseball, money that will go towards your team becoming better hypothetically. They've invested money towards creating a new kind of streaming experience. Why in the hell would they offer YES Network this game for free? There's no better way for them to drive subscriptions to their product than by offering fans a chance at watching history on their platform.
A moment like this are the main reason Apple paid for rights in the first place. When Apple sees what the NFL has done for Amazon in just one week and coincidentally has the ability to broadcast one of the biggest moments in baseball history – it would be a terrible business decision to let viewers watch it outside of the Apple ecosystem and lose the ability to gain new fans.
It's time for sports fans to grow up and face reality. Streaming is here to stay.
MLB Network is another option
If you don't feel like going through the hassle of watching the Yankees take on the Red Sox for free on Apple TV+, MLB Network will also air all of Judge's at bats live as they are happening. In case the moment doesn't happen on Apple TV+ on Friday night, Judge's next games will air in full on MLB Network (Saturday), ESPN (Sunday), MLB Network again (Monday), TBS (Tuesday) and MLB Network for a third time on Wednesday. All of MLB Network's games will be simulcast of YES Network's local New York broadcast. It wouldn't shock me to see Fox pick up another game next Thursday if the pursuit still maintains national interest.
Quick bites
One of the weirdest things about the experience of streaming sports is that you lose the desire to channel surf. Is that a good thing or bad thing? Brandon Ross of LightShed Ventures wonders if the difficulty that comes with going from app to app will help Amazon keep viewers on TNF the entire time no matter what the score of the game is. If it does, Amazon needs to work on developing programming to surround the games or start replaying the games, pre and post shows so that when you fall asleep and wake up you're still on the same stream on Prime Video or so that coming to Prime Video for sports becomes just as much of a habit for fans as tuning in to ESPN is.
CNN has announced the launch of a new morning show with Don Lemon, Poppy Harlow and Kaitlin Collins. Variety reports, "Two people familiar with plans for the show say it is likely to use big Warner Bros. properties — a visit from the cast of HBO's Succession or sports analysis from TNT's NBA crew — to lure eyeballs." It'll be interesting to see if Turner Sports becomes a cornerstone of this broadcast. Will the NBA start doing schedule releases during the show? Will a big Taylor Rooks interview debut on this show before it appears on B/R? Will the Stanley Cup or Final Four MVP do an interview on CNN's show the morning after winning the title? Does the show do remote broadcasts from Turner's biggest sports events throughout the year?
The Clippers are back on over the air television. They announced a deal with Nexstar to broadcast games on KTLA and other Nexstar owned affiliates in California. The team hasn't reached a deal to air games on Bally Sports SoCal or Bally Sports Plus for the upcoming season. Could the Clippers pursue a solo route and start their own OTT service in time for the season? Are they talking to Apple, Amazon, or ESPN about a local streaming deal? Is Spectrum a possible destination? I think these are all possibilities but its likely that the Clippers end up back on Bally Sports since its the status quo. I just find it interesting that it has taken so long to solidify an agreement and that it wasn't announced in conjunction with the KTLA deal. The Clippers are finally healthy this season, moving into a new arena soon, have the technology via Second Spectrum to produce immersive game casts. Maybe something is brewing?
ESPN's Monday Night Football double box was a great concept. The execution sucked. Kudos to ESPN for adjusting on the fly once complaints began to lodge across social media. I think the double box works as a separate feed. ESPN2 should've been the home to the double box. SVP and Stanford Steve could've held a watch party from ESPN's DC studio with special guests. The double box watch party on ESPN2 could've been interrupted whenever SVP was giving an update on games for ESPN and ABC. It would give ESPN2 a bit of a behind the scenes look at how the magic happens similarly to what MLB Tonight did last week. Credit to ESPN and the NFL for experimenting and continuing to try and give fans unique experiences.
Jessie Karangu is a columnist for BSM and graduate of the University of Maryland with a bachelor's degree in journalism. He was born and raised in Baltimore, Maryland but comes from Kenyan roots. Jessie has had a passion for sports media and the world of television since he was a child. His career has included stints with USA Today, Tegna, Sinclair Broadcast Group and Sightline Media. He can be found on Twitter @JMKTVShow.
ESPN Shows Foresight With Monday Night Football Doubleheader Timing
ESPN is obviously testing something, and it's worth poking around at why the network wouldn't follow the schedule it has used for the last 16 years, scheduling kickoffs at 7 and then 10 on their primary channel.
The Monday Night Football doubleheader was a little bit different this time around for ESPN.
First, it came in Week 2 instead of Week 1. And then, the games were staggered 75 minutes apart on two different channels, the Titans and Bills beginning on ESPN at 7:15 PM ET and the Vikings at the Eagles starting at 8:30 PM on ABC and ESPN+. This was a departure from the usual schedule in which the games kicked off at 7:00 PM ET and then 10:00 PM ET with the latter game on the West Coast.
ESPN is obviously testing something, and it's worth poking around at why the network wouldn't follow the schedule it has used for the last 16 years, scheduling kickoffs at 7:00 PM and then 10:00 PM ET on their primary channel. That's the typical approach, right? The NFL is the most valuable offering in all of sports and ESPN would have at least six consecutive hours of live programming without any other game to switch to.
Instead, they staggered the starts so the second game kicked off just before the first game reached halftime. They placed the games on two different channels, which risked cannibalizing their audience. Why? Well, it's the same reason that ESPN was so excited about the last year's Manningcast that it's bringing it back for 10 weeks this season. ESPN is not just recognizing the reality of how their customers behave, but they're embracing it.
Instead of hoping with everything they have that the customer stays in one place for the duration of the game, they're recognizing the reality that they will leave and providing another product within their portfolio to be a destination when they do.
It's the kind of experiment everyone in broadcasting should be investigating because, for all the talk about meeting the customer where they are, we still tend to be a little bit stubborn about adapting to what they do. 
Customers have more choices than ever when it comes to media consumption. First, cable networks softened the distribution advantages of broadcast networks, and now digital offerings have eroded the distribution advantages of cable networks. It's not quite a free-for-all, but the battle for viewership is more intense, more wide open than ever because that viewer has so many options of not just when and where but how they will consume media.
Programmers have a choice in how to react to this. On the one hand, they can hold on tighter to the existing model and try to squeeze as much out of it as they can. If ESPN was thinking this way it would stack those two Monday night games one after the other just like it always has and hope like hell for a couple of close games to juice the ratings. Why would you make it impossible for your customer to watch both of these products you've paid so much to televise?
I've heard radio programmers and hosts recite take this same approach for more than 10 years now when it comes to making shows available on-demand. Why would you give your customers the option of consuming the product in a way that's not as remunerative or in a way that is not measured?
That thinking is outdated and it is dangerous from an economic perspective because it means you're trying to make the customer behave in your best interest by restricting their choices. And maybe that will work. Maybe they like that program enough that they'll consume it in the way you'd prefer or maybe they decide that's inconvenient or annoying or they decide to try something else and now this customer who would have listened to your product in an on-demand format is choosing to listen to someone else's product entirely.
After all, you're the only one that is restricting that customer's choices because you're the only one with a desire to keep your customer where he is. Everyone else is more than happy to give your customer something else. 
There's a danger in holding on too tightly to the existing model because the tighter you squeeze, the more customers will slip through your fingers, and if you need a physical demonstration to complete this metaphor go grab a handful of sand and squeeze it hard.
Your business model is only as good as its ability to predict the behavior of your customers, and as soon as it stops doing that, you need to adjust that business model. Don't just recognize the reality that customers today will exercise the freedom that all these media choices provide, embrace it.
Offer more products. Experiment with more ways to deliver those products. The more you attempt to dictate the terms of your customer's engagement with your product, the more customers you'll lose, and by accepting this you'll open yourself to the reality that if your customer is going to leave your main offering, it's better to have them hopping to another one of your products as opposed to leaving your network entirely.
Think in terms of depth of engagement, and breadth of experience. That's clearly what ESPN is doing because conventional thinking would see the Manningcast as a program that competes with the main Monday Night Football broadcast, that cannibalizes it. ESPN sees it as a complimentary experience. An addition to the main broadcast, but it also has the benefit that if the customer feels compelled to jump away from the main broadcast – for whatever reason – it has another ESPN offering that they may land on.
I'll be watching to see what ESPN decides going forward. The network will have three Monday Night Football doubleheaders beginning next year, and the game times have not been set. Will they line them up back-to-back as they had up until this year? If they do it will be a vote of confidence that its traditional programming approach that evening is still viable. But if they overlap those games going forward, it's another sign that less is not more when it comes to giving your customers a choice in products.
Danny O'Neil is a sports media columnist for BSM. He has previously hosted morning and afternoon drive for 710 ESPN Seattle, and served as a reporter for the Seattle Times. He can be reached on Twitter @DannyOneil or by email at Danny@DannyOneil.com.
Media Noise: Sunday Ticket Has Problems, Marcellus Wiley Does Not
Podcast: Play in new window | Download
Subscribe: RSS
Demetri Ravanos is the Assistant Content Director for Barrett Sports Media. He hosts the Chewing Clock and Media Noise podcasts. He occasionally fills in on stations across the Carolinas. Previous stops include WAVH and WZEW in Mobile, AL, WBPT in Birmingham, AL and WBBB, WPTK and WDNC in Raleigh, NC. You can find him on Twitter @DemetriRavanos and reach him by email at DemetriTheGreek@gmail.com.