Michael Jordan Isn't The Only One Full of Bull
"Columnist Jay Mariotti says the truth has been twisted by many characters of "The Last Dance" era, including the tag team of Bulls owner Jerry Reinsdorf and writer Sam Smith."
Just when it seemed Michael Jordan was finished making history, with his savage conquests of sports and sneakers and even the eerie genre of pandemic TV, we find him caught in swirling crossfire that frames him as a threat to another life legend.
Pinocchio.
Since the final credits rolled on "The Last Dance'' documentary series, Jordan has been called a liar by Jerry Reinsdorf, a liar and a snitch by Horace Grant and a liar by a Utah pizza maker. And he has been caught contradicting himself by a reporter, Jack McCallum, who released a 2011 taped interview in which Jordan indeed confirmed that he froze nemesis Isiah Thomas from the 1992 Dream Team, which he repeatedly has denied. All of which is fitting in the aftermath of a production — a Jordan vanity project and hagiographical romp — that portrayed him as a triumphant dictator, left many of his servants crumpled in his reinvigorated legacy dust and reminded us how the Chicago Bulls reign was as much about manipulation and infighting as winning.
Yet let's not assume, simply because some are bitter about how they were portrayed in the Jordan-lorded series, that they're all telling the truth and he isn't. A whole lot of people have lied in this decades-old piss pot — then and now — which explains why the dynasty became a travesty that died nasty. What should have been a joyride, wrapped around the miracle of Jordan, too often deteriorated into dysfunction and finger-pointing that leaves me asking, to this day, how the Bulls won six NBA championships. And now Jordan's detractors, after watching a film that couldn't have made him look better, want him also to be remembered as a fraud so obsessed with control that he'll tell fantastic lies to protect his narrative, a lonely man in his leather chair with a cigar and mixed drink.
Be careful before you let them.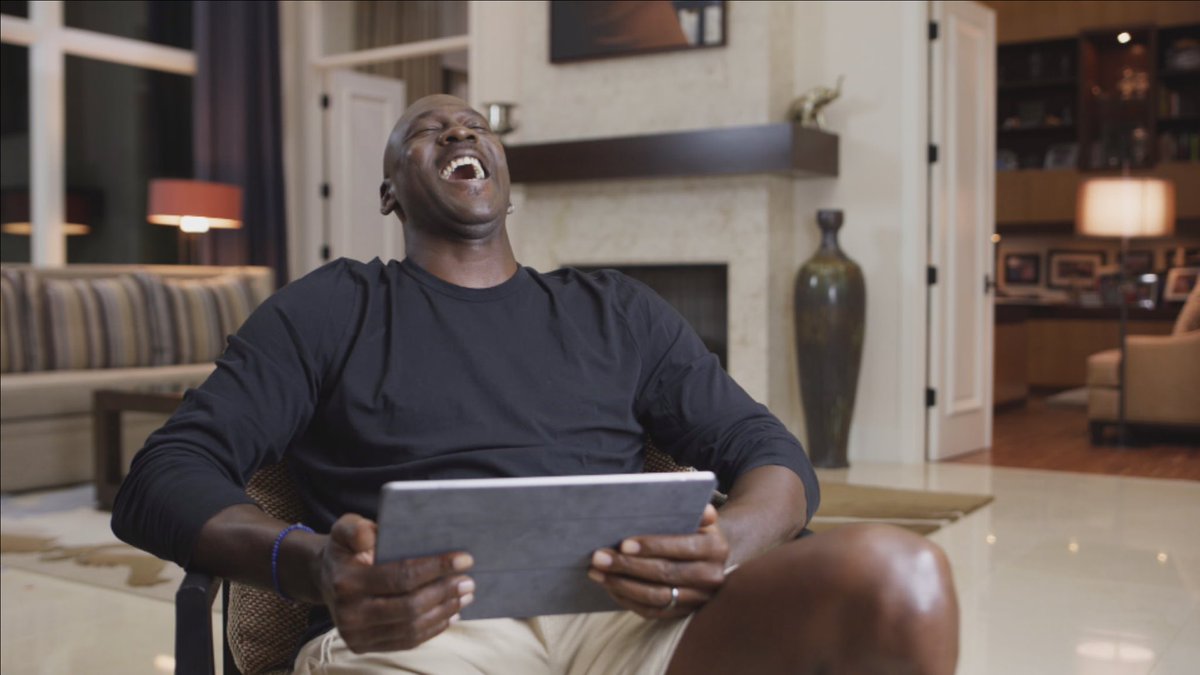 Because just as Jordan has his rules, there are The Reinsdorf Rules — and, by extension, The Sam Smith Rules, those of an ethically conflicted sportswriter and not the ballad singer or brewmaster of the same name. Yes, Jordan is all over the map on Isiah and needs to come clean. And I don't really care whether he fell ill because of pizza poisoning, altitude sickness or a long night of partying; whatever, the man was mortally sick the next night and still scored 38 points in 44 minutes. But having covered the Jordan era as a Chicago columnist, I am compelled today to detail the machinations of a Bulls management dynamic that, quite often, oozed of more deception than a political backroom filled with aldermen.
And Reinsdorf and Smith always were in the smoky room together, as partners in slime.
On any list of essential occupations, sadly, a sports beat writer is no more vital now than a toenail painter or nightclub bouncer. That said, if and when seasons resume, there is a proper, professional way to cover a team. The process generally is defined as reporting for one's core readers with tunnel vision — disseminating information and insight without selling out to sources as sugar daddies and slanting "news'' in their favor.
Which is why Smith committed a flagrant foul, worthy of expulsion from whatever bogus media game he's playing, when he claimed last week that Jordan "made up'' and "lied about'' why the era ended after the sixth title. See, Smith works for team chairman Reinsdorf — literally, as a staff writer for the Bulls.com website — after years of tickling Reinsdorf's scrotum as the Chicago Tribune's lead basketball writer. And his attack on Jordan's integrity came only days (shocking!) after Reinsdorf testily emerged from his reclusive cave, saying he's miffed at how Jordan characterized him in the final scene of the docu-series: as the owner who chose to dismantle the dynasty instead of prolonging it. "Maddening,'' as Jordan put it.
Said Reinsdorf to NBC Sports Chicago, his broadcast-rights partner: "I was not pleased. How's that? He knew better. Michael and I had some private conversations at that time that I won't go into detail on. But there's no question in my mind that Michael's feeling at the time was we could not put together a championship team the next year.''
He was calling Jordan a liar without actually using the L-word, a legal reflex as an attorney by trade. But he wasn't done. In slippery Reinsdorfian fashion, as I witnessed often during 17 years at the Sun-Times, he relied on a henchman, Smith, to do his dirtiest work for him. Never mind that Jordan, after smirking and raising his eyebrows, reminded director Jason Hehir of the irrefutable timetable: Reinsdorf never interceded in the eight months after general manager Jerry Krause told Phil Jackson that he wouldn't return as coach even if the Bulls went "82 and oh,'' the eruption that prompted Jackson to coin the phrase "The Last Dance'' and Jordan to vow he wouldn't return without Jackson. Never mind how Reinsdorf used shifty semantics to say he made a last-gasp effort to keep Jordan and Jackson when, in fact, the damage had been done long before amid the owner's insistence on backing Krause. Typically, Reinsdorf is trying a Hail Mary to sway public opinion that has been almost universally against him since then. Twenty-two years later, only his servant is buying in, making sure to spread the boss' gospel during a quickie media tour.
"That was a complete and blatant lie by Michael,'' Smith told 95.7 The Game, a San Francisco sports station. "There were several things in the documentary that I saw, I would know, that he made up or he lied about.''
Later, Smith appeared on the Dan Patrick Show and elaborated: "He didn't want to play that next year. He could have, in any number of ways. So he made that up too at the end: that `I wish I could have come back, I wanted to come back.' He didn't want to come back. … If he wanted that one (additional) year and the $40 million, he could have gotten it. He just didn't want to play. … But it was a better story to end it that way. To say, `Hey, one more chance. Going for seven. We could have done that.' Nah, he didn't want to do that.''
This isn't professional reporting. It's obedient, yes-sir, blame-deflecting trolling for the boss who employs him at the team website. The least Smith could have done was present Jordan's side, but as Reinsdorf's mouthpiece, he made the radio rounds for one purpose: To defend the owner, as he did for decades at the Tribune when Reinsdorf wasn't signing his paychecks. As I wrote recently about the bleak future of independent sports media, I'm concerned that most aspiring writers will have to work directly as public-relations valets for leagues, teams and programs, or for outlets in bed with Big Sports. When young people see Smith operate in "The Last Dance'' — as author of "The Jordan Rules,'' the 1991 book — they might view Smith as a role model.
If so, don't major in journalism. What Sam Smith does isn't journalism.
When I arrived in town after the first title, I was startled by the smarmy landscape of the Bulls beat. Smith was attached to the hips and lips of Jackson and Reinsdorf … and Jordan didn't trust him, gravitating to other beat writers. Nor was it cool that one of our Sun-Times beat reporters, Lacy J. Banks, regularly played poker with Jordan. Reinsdorf didn't like Banks, who had a lengthy newspaper career before passing away in 2012, and sometimes called Banks a liar to discredit him (seeing a trend here?). Uncomfortably driving past Sun-Times billboards across Chicagoland that heralded my arrival with my headshot and a menacing slogan — "Sports With An Attitude!'' — I was compelled to drive an immediate stake into the politicking. And if I've told this story before, it's worth telling here.
I'd heard rumblings about "The Jordan Rules,'' yet to be released, and how Jordan wasn't going to like it. So I called Smith's book publicist and requested an advance copy. Indeed, for the first time in a mass-readership context, Jordan's dictatorial side would be revealed in the book. Knowing the Tribune had invested thousands of dollars to publish Smith's excerpts — yes, the Tribune paid for information from its own reporter — I quickly published a column about some of the book's controversial contents, as provided by Smith's publicist. This caused a furor; was a championship team going to be disrupted by a book? It also embarrassed the Tribune and landed Smith in hot water with his editors, who couldn't believe his publicist had helped the rival paper beat the Tribune with its own, paid-for material. The Sun-Times was an underdog tabloid with financial problems. Already dealing with the recent demise of my previous employer, the great National Sports Daily, I had no time for Machiavellian sports-beat b.s. I was in the mood to brawl.
Amid the book ruckus, Bulls training camp started. Visiting the team's suburban facility for the first time, I heard a voice: "Are you Jay?'' It was Jackson, not pleased. Now, why would he be rankled? Ohhhhh, he was close with Smith, who often would write soft, lengthy features about him. Around the same time, as covered in "The Last Dance,'' Krause had circled book excerpts that weren't flattering to him and summoned Jackson to his office, wondering what was up. Hmmmm.
So when Jordan pinpointed ex-teammate Grant in the docu-series as the principal book leak, prompting Grant to brand Jordan's claim as an "downright, outright, (complete) lie,'' it's curious how Jordan protected Jackson. Because it's obvious Jackson was involved in the book. And if Smith already had Reinsdorf locked in as a major source, well, draw your own conclusions. I'm sure Grant provided a few stories, as did other team members and franchise personnel. And Smith does have a reporter's eyes and ears, having been trained on the news side of the print industry.
Unfortunately, to this day, he is ensconced in business bed with Reinsdorf, the ultimate reporting no-no. You scratch my back; I'll advance your agenda. You pay me a salary; I'll go on radio shows defending you and calling Jordan a liar. And Smith wasn't alone in the Jerry-rigging. Any time Reinsdorf's baseball team, the Chicago White Sox, thought a critic was too harsh, out came hillbilly homer Hawk Harrelson, who would interrupt a broadcast in Anaheim and, oh, rip me for two innings. Don't make the mistake of confusing Chicago as a hardass hub of sports media. It's a cartoon show and favor-fest, filled with its share of media fanboys and suck-ups. For every beat writer who did a standup job of covering the title-era Bulls, there was the creepy, accompanying constant of Smith being fed stories by the same suspects year after year.
To the point where here in 2020, after tens of millions watched "The Last Dance,'' Smith is still performing his deeds and calling out Jordan to appease Reinsdorf.
Smith's backers will accuse me of sour grapes. Sorry, I was a columnist covering the entire sports world, not just the Bulls, and I didn't enter the media business to kiss up to owners for information and money. Reinsdorf tried to woo me in my first year, inviting me to his ballpark perch in Sarasota for a come-to-papa talk during Sox spring training. Not long after, in the wake of a column he must not have liked, I was told by his office assistant to not contact him again. I never did. And once you're on the guy's bad side, it becomes a real-life version of "The Godfather'' — his baseball manager called me "a (bleeping) fag,'' his top baseball executive confronted me in a Chicago rooftop bar while I was entertaining friends, his p.r. director waged an Internet smear campaign. And, oh, there was Hawkeroo again, slamming into the back of my chair in a Minneapolis press-box dining area, prompting me to quietly tell him to knock if off or I'd remove his prominent nose from his face.
Sometimes, Reinsdorf resorted to desperate measures, once with Smith in the middle. I'd criticized the owner for attempting to lowball yet another Bulls coach, Scott Skiles, before they finally agreed to terms on a new deal. The contract numbers provided to the Sun-Times, from Skiles' agent to our beat reporter, were volunteered to me by phone by an editor who now works at ESPN.com. Meaning, the numbers appeared in my column AND in our news story. Two places.
Not surprisingly, they were a slight fraction off the Tribune's numbers for Skiles, as supplied to Smith by Bulls management. Next day, Reinsdorf and his lawyers contacted the Sun-Times. And next thing I knew, the same editor was calling me with bizarre news: The paper was running several retractions because of the "erroneous'' numbers in my column. Again, I'd been given the numbers by an editor who called me with the info — the very numbers that appeared in our news story. Didn't matter. The Sun-Times often buckled to whatever Reinsdorf wanted. And, of course, the Tribune ran a blurb about all of my retractions.
Two words: Dirty pool. Is it any wonder both papers have deteriorated to the point both could die any day?
The docu-series succeeded wildly in bringing back the Jordan years in their high-voltage entirety, including the discord that constantly seeped into the dominance and dampened the fun. But I tell these stories not to do my own "snitching'' — amid a flood of post-documentary backlash that finds Reinsdorf, Grant, Scottie Pippen, Craig Hodges, Thomas and Krause's widow among those upset with Jordan. My purpose is to establish a how-not-to manual for young beat reporters. It's one thing to have important sources, quite another to sell out and serve as a lackey for life. Reinsdorf had his media lackeys, none bigger than Smith. Jordan had his — namely, close pal Ahmad Rashad. Krause had his in the national writing media. Jackson had his. And all the while, some of us were trying to maintain a semblance of professional independence and neutrality, wanting to avoid appearances of selling out or making money off the people we cover. I never was in anybody's camp. Early on, at the old Chicago Stadium, I felt a nudge in my back as Bulls players jogged past press row before a game; it was Jordan, appreciative of a column where I wondered why the team media guide had strangely underplayed his importance with only a few pages devoted to him. It was proof of the farcical Krause mantra that eventually would break up the team: organizations win championships.
But when I visited Jordan at a country club two summers later, wanting to know the truth about his gambling problems amid an NBA investigation, he threw an ice cube at me. I was in business bed with no one.
Smith isn't the only guilty party in sports media. Sirius XM talk host Chris Russo always has been a shill for Major League Baseball owners, which explains why he told players to "go to hell'' last week in a long, biting rant about ongoing labor negotiations, which seem particularly appalling during a pandemic. In the same vein as Smith works for Reinsdorf, Russo works for a network that has a long-term business arrangement with, yup, MLB.
At least Smith didn't take money from Donald Sterling, the disgraced former owner of the Los Angeles Clippers, who once suggested Smith become his general manager. But like commissioner David Stern, Smith was among those who continued to associate with Sterling even as he spewed racism for years. Why not use that relationship and his reporting platform to reveal Sterling as a racist years before a TMZ tape became the impetus for Adam Silver, Stern's successor, to expel him from the league?
Funny, but the biggest story of my Jordan-coverage career came from simple, pound-the-pavement persistence. I made numerous excursions in the summer of 2001 to Hoops The Gym, a facility on Chicago's west side, where Jordan was plotting his return to the NBA. He would see me waiting in the parking lot, yell at me for writing that he shouldn't be trying another comeback, then give me another meaty column. Finally, on Sept. 10, one day before Jordan suddenly didn't matter on Planet Earth, he stood in the parking lot and announced his Washington Wizards comeback to me and Jim Litke of the Associated Press.
That forced Smith, without the owner in his back pocket, to play catch-up in his belated news story. Every media outlet credited the Sun-Times and the AP — except one.
The Tribune credited the AP and another newspaper.
The Smith Rules, call them.
Jay Mariotti, called "the most impacting Chicago sportswriter of the past quarter-century,'' is the host of "Unmuted,'' a frequent podcast about sports and life (Apple, Podbean, etc.). He is an accomplished columnist, TV panelist and radio host. As a Los Angeles resident, he gravitated by osmosis to movie projects. He appears Wednesday nights on The Dino Costa Show, a segment billed as "The Rawest Hour in Sports Broadcasting.'' Compensation for this column is donated to ProPublica, an independent, non-profit newsroom emphasizing investigative journalism.
Jay Mariotti, called "the most impacting Chicago sportswriter of the past quarter-century,'' writes a weekly media column for Barrett Sports Media and regular sports columns for Substack while appearing on some of the 1,678,498 podcasts in production today. He's an accomplished columnist, TV panelist and radio talk host. Living in Los Angeles, he gravitated by osmosis to film projects. Compensation for this column is donated to the Chicago Sun-Times Charity Trust.
Gregg Giannotti is Living the Dream at WFAN
"I don't take it for granted. I appreciate every show, every hour and every minute."
When Gregg Giannotti was hired as an intern at WFAN in 2005, he had big dreams. His ultimate objective was to not just one day get on the air at the legendary all-sports radio station, but to occupy a portion of WFAN's prime real estate. 
In radio industry terms that means morning drive, middays, or afternoon drive and the Long Island native would embark on a career path that has taken him to the co-host chair of the Boomer & Gio morning show on WFAN and simulcast on CBS Sports Network.
"You never really know if it's going to happen," said Giannotti. "When it does happen, it's sort of a shock and it took me at least six months to a year to realize that I was actually doing it and then you want to make sure that you keep doing it because this business is very fickle."
After graduating from the WFAN newsroom, Giannotti became a full-time employee in 2007, becoming a board op and then a producer, most notably for Joe & Evan, hosted by Joe Benigno and Evan Roberts. In 2008, he had his first opportunity to host a show on WFAN and then in 2010, he left New York to help launch 93.7 The Fan in Pittsburgh. After six months as the evening host, Giannotti was promoted to host the morning show, a program that became the top-rated sports show in town. 
After five years in Pittsburgh, Gregg Giannotti returned home to New York to co-host the morning show with Brian Jones on CBS Sports Radio, and then in 2017 he moved down the hall on the 10th floor of 345 Hudson Street in New York City when he was named to replace Craig Carton as co-host of WFAN's morning show.
"The fact that now I'm sitting here in year six with Boomer and it's so comfortable, it feels so good and we all trust one another and we all really enjoy seeing each other," said Giannotti. "After the tumultuous way that everything started, the cliché is that it's a dream come true but it really is. This is all I ever wanted to do."
And he's doing it with people who have had a big impact on his life and his career.
The legendary Eddie Scozzare, who hired Giannotti as an intern, serves as Boomer & Gio's board op and is best known for his ability to play the appropriate "drops" at just the right time.
Morning show update anchor Jerry Recco, who will also fill in as host when Giannotti and/or Boomer are off, trained Gio in the newsroom during his internship.
Giannotti has always been a big fan of producer Al Dukes who has enjoyed a storied career and is a student of radio.
And then, of course, there's his co-host, former NFL MVP and fellow native Long Islander Boomer Esiason.
When Gregg Giannotti joined the WFAN morning show, he had big shoes to fill in replacing Carton, whose arrest and prison sentence sent shockwaves through the station and the industry.
Boomer & Carton was a successful show for a decade and radio listeners can be creatures of habit. The audience loved the show and then, all of a sudden, there was someone new sitting next to Boomer.
When Giannotti took up residence in that chair vacated by Carton, he knew he had a huge responsibility.
"It was up to me to make sure that the audience didn't leave and wanted to be a part of what we were doing," said Giannotti. "You go from that day in 2017 where no one knew what their future was going to be and things were scary for a lot of people and their opportunities. You couldn't have written a better script for the comeback story for Craig and how Boomer & Carton turned into Boomer & Gio and the radio station didn't skip a beat in morning drive."
Giannotti has been a smashing success because, as many people in the industry will tell you, he "gets it". He has a clear understanding of what should go into a show, particularly a morning show, and that means knowing who your audience is.
Growing up on Long Island listening to WFAN certainly gave Giannotti a leg up on others who may have aspired to work at the nation's first all-sports radio station.
"I grew up as one of those guys who would get in the car and have a miserable commute and put on WFAN," said Giannotti. "What you try to do is to understand what your audience wants, what they're expecting out of you, and in morning drive, you want to entertain. There's a lot of times where you have to know the spot that you're in and understand who you are and who your audience is."
Being entertaining during a morning show is vitally important to being a success. The discussion is not always about sports and there are times during the year when the sports world, especially locally, could be going through a slow period. That's when a morning show has to spend some time on pop culture, radio station drama, and politics and doing whatever needs to be done to keep the listeners engaged.
Gregg Giannotti was clearly born with the gift of gab and the ability to entertain, a trait that began in fourth grade when he started making fun of his teachers and doing something that he has been known for throughout his career…doing impressions.
"There's an ability to entertain that I think some people have and some people don't," said Giannotti. "There's an ability that some people are born with that can do it and some can't."
Clearly, Giannotti is in the category of those who can.
His long list of impersonations includes long-time legendary WFAN host Joe Benigno.
"Benigno is probably the easiest one," said Giannotti. "It always gets a laugh and I think it's the most authentic and the one that sounds the best so it's definitely at the very top."
Giannotti also gets everyone laughing with his impersonations of former WFAN hosts Mike Francesa and Chris "Mad Dog" Russo but at the top of the list now is a New York sports executive.
"My favorite, if I could just pick one, is when I do the Sean Marks, the GM of the Brooklyn Nets, and his Australian/New Zealand accent when he treats (WFAN host) Evan Roberts like a little kid," said Giannotti.
There are different paths to being a success in the radio industry. With technology today, there are those who go down the road of being a YouTube sensation or hosting a podcast in order to get noticed.  For Gregg Giannotti, the choice was to leave New York for Pittsburgh and work his way back home.
He will always cherish his five years at 93.7 The Fan in Pittsburgh.
"It was the best thing that I ever could have done because I took that risk," said Giannotti. "I really needed that in my career to get me to where I am now because it was essentially like going to college to learn how to deal with all of the major things you have to deal with when you're doing big-time drive time radio. It was perfect. I could have stayed there if things didn't work out the way they did with my wife being from there. I had dreams of getting back to New York that I couldn't let die." 
And those dreams have indeed come true for Gregg Giannotti with the success of Boomer & Gio on WFAN.
"I don't take it for granted," said Giannotti. "I appreciate every show, every hour, and every minute."
To succeed, you have to dream big and follow the correct career path. You also have to have the talent to entertain. Gregg Giannotti has certainly checked all of those boxes and the results speak for themselves.
Peter Schwartz has been involved in New York sports media for over three decades. Along the way he has worked for notable brands such as WFAN, CBS Sports Radio, WCBS 880, ESPN New York, and FOX News Radio. He has also worked as a play by play announcer for the New Yok Riptide, New York Dragons, New York Hitmen, Varsity Media and the Long Island Sports Network. You can find him on Twitter @SchwartzSports or email him at [email protected].
Kevin Harlan is the Luckiest of the Lucky
"If you're not tweaking, you're not evolving; if you're not evolving, you're not getting better [and] if you're not getting better, you're getting worse."
John Facenda, the legendary voice of NFL Films, helped shape the soundtrack of the National Football League as the sport burgeoned in popularity. His voice is known by most fans of the game and synonymous with the gridiron. The dulcet tones of Facenda compelled a producer for the Kansas City Chiefs pregame radio show on KCMO to send a note requesting that he voice the intro to the Sunday morning program. That was Kevin Harlan, a sophomore undergraduate student at the University of Kansas, working in the role after being asked to produce the show by Chiefs radio voice Wayne Laramie.
Harlan fondly remembers being presented with the idea to compile a three-hour radio pregame show followed by a two-hour postgame program, all utilizing the powerful, ostensibly boundless radio signal that reached about eight Midwestern states. As he did, he continued filling in for Kansas Jayhawks broadcaster Tom Hedrick, an opportunity he was promised by the broadcaster himself as he recruited him to attend the university. Initially, Harlan was deliberating between the University of Wisconsin and the University of Notre Dame, the latter of which had alumni Don Criqui whom he also admired. Hedrick, color commentator for the CBS Radio broadcast of Super Bowl I, presented him with an offer that he could simply not refuse though, and it led to more opportunities to hone his craft.
From the age of 7, Harlan had been infatuated by sports and familiar with the inner workings of the press box. His father, Bob, was the director of public relations for the St. Louis Cardinals and allowed his son to perambulate the corridors of the ballpark. Even though he did not realize the magnitude of commentators he would encounter, such as Lindsey Nelson, Vin Scully and Bob Prince, he was cognizant that they were important professionals in the sports media business. In fact, Harlan would frequently sit in the back of Jack Buck and Harry Caray's broadcast booth with a bag of popcorn and a Coke just to listen to their call of the contest. The voice of Facenda became part of his consciousness a few years later, and work on projects such as "The Autumn Wind" inspired him to discover a career in broadcasting.
"I remember getting back from class and one of my roommates said, 'Hey, some guy named John Facenda called you from NFL Films; he wants to talk to you,'" Harlan recalled. "I called him back and he was incredibly gracious. He said, 'Kevin, I want to know if I can change this sentence and add even a couple of more things I've got in my mind?' I said, 'Yes, you can do anything.'"
While Harlan's intonation and timbre are heard worldwide today, those within a 10-mile range were the only ones initially privy to his skillset. Notre Dame Academy, his high school, allowed him to be on the air from the age of 14 to call football games.
On top of that, his father had accepted a role to serve as the assistant general manager of the Green Bay Packers and worked his way to become the president and chief executive officer over an 18-year stretch. By the time he was in Kansas City working with the Chiefs, Harlan was aware of the power of the NFL and the extraordinary job with which he was being entrusted.
"[Facenda] sent me this reel-to-reel tape, and I could hear his different takes of the copy that I had sent him," Harlan said. "At the end of the reel-to-reel tape, he finished [by] saying, 'You're listening to Chiefs Sunday on the Chiefs Radio Network,' and we had this music bed, and there was a pause and he goes, 'Now that's a horse that I can ride,' which meant he liked the copy; he liked the way that it sounded that he just read."
By Harlan's senior year of college, he was hosting Chiefs studio coverage, calling high school games around the state for WIBW and hosting a three-hour talk show on Sunday nights. Combined with his broadcasting and coursework at Kansas, Harlan's schedule was jam-packed with broadcasting responsibilities, and his ability to seamlessly balance all of it is part of the reason he called Kansas City Kings basketball games at 21 years old.
While it was an obvious decision for Harlan to seize the opportunity, there was some pressure on him in being so young compared to veteran commentators. Bill King, Jim Durham and Joe Tait, voices of his childhood, were now among his broadcasting colleagues, and he was working alongside Hall of Fame center and former NBA champion Ed Macauley. When the team decided to move to Sacramento, Harlan had to choose whether or not he wanted to relocate or remain in Kansas City.
"I really had fallen in love with the area, and I really didn't want to go to Sacramento, although I had a chance to tour the city with the team at the time, but [I] really wanted to stay in Kansas City," Harlan said. "I started thinking, 'Well, I better start looking around, and if all else fails, I can go and be a part of the Kings broadcast in some form or fashion.'"
By stroke of serendipity, Harlan was able to stay in the locale to call Chiefs games, a decision that was sealed following a trial broadcast with analyst and Hall of Fame quarterback Len Dawson. After the experiment, which was in the form of a Missouri spring football game, Dawson gave his unequivocal approval of Harlan as his new on-air partner, and one week later, he received word from team president Lamar Hunt that he had landed the job.
One October day in 1991, Kansas City quarterback Steve DeBerg led his team to a massive 33-6 victory over the Buffalo Bills during a prime-time Monday Night Football matchup on ABC. Harlan called the game on radio and remembers the stadium being filled with a vociferous crowd captivated by the action. After one sequence, Harlan members spontaneously saying, "Oh baby, what a play!," simply reacting to the atmosphere and thinking nothing of it.
Throughout his career, he has never been one to adopt a catchphrase, but on that day, feedback on his exclamation was validated by fans in the parking lot celebrating the win. Calling into the postgame show he used to produce, the fans shouted, "Oh baby, what a play!" in unison, and unbeknownst to them, Harlan and his wife were listening as they tried to escape traffic.
"From that point on, that phrase caught and kind of rode the success that they had," Harlan explained, "which eventually led to getting Joe Montana and Marcus Allen, and that was it."
In 1989, the National Basketball Association was expanding to include the Orlando Magic and the Minnesota Timberwolves, both of whom would need commentators to call the games. Harlan was being courted by the Timberwolves. He and other members of the broadcast team would be tasked with growing the popularity of the league in the Minneapolis-St. Paul region.
While the opportunity to move back into calling NBA games was appealing, Harlan was not entirely sure that he wanted to take the job because he was content with his lifestyle and growing a family. As a result, he called NBA broadcasters Bob Costas and Marv Albert, both of whom emphasized the importance of taking the chance to move into calling games on television. At their behest, he decided to accept the offer, which meant flying back-and-forth between Minneapolis and Kansas City to retain his family life.
One day, Harlan received a call from NBC Sports chairman Dick Ebersol asking if he could fill in on a Sunday NFL game, giving him his first opportunity to be looked at by a national network. NBC Sports was impressed with his performance, granting him more network opportunities – including a two-year run with ESPN calling college football – before his first chance to call the NFL nationally on a regular basis.
Transitioning to predominantly focus on national work in the NFL was not on Harlan's mind until he ran into Chiefs team president Carl Peterson and NFL Films president Steve Sabol before a game in Buffalo. As fortune would have it, they had just been talking about Harlan, which led Sabol to tell him that he had been asked by FOX Sports to give them who he thought were the top three NFL radio announcers. George Krieger, executive vice president at FOX Sports, had asked Albert a similar question, a query that prompted the broadcaster to recommend Harlan.
"On that roster was me, Kenny Albert, Joe Buck and Thom Brennaman," Harlan said. "We were the four younger broadcasters in back of [Pat] Summerall and [Dick] Stockton; they wanted to build for the future…. I know the four of us took great pride after this big search because there was a lot of speculation at the time as to who FOX was going to hire to fill out their roster."
The company launched the NFL on FOX in August 1994, shortly after Major League Baseball players officially went on a 232-day strike. Harlan was one of the first broadcasters to take the air and commenced a property currently in the midst of celebrating its 30th season.
Four years later, he moved to The NFL on CBS. It would not have been possible without the sacrifices his wife made for him and the lengths she went to in order to raise a family and establish a comfortable and healthy atmosphere at home.
"What she did on those many nights that I was gone so I could do something that I loved was an act of unselfishness that is beyond words and measure," Harlan said. "I guarantee you that if things were not good at home and unhappy at home, it would affect the way I had navigated my career."
Harlan has been calling two NFL games per week since 2009 when he took the job as the lead voice of Monday Night Football broadcasts on Westwood One. A key factor in being able to maintain such a lifestyle is in the contrasting means of dissemination, rendering variation in the way he prepares. In becoming more comfortable on CBS over the years, he realized that there is not as much time to contextualize and explain detailed stories behind every play and athlete.
Conversely, Harlan's role on the radio is to inform listeners about what is transpiring on the field and subsequently set his analyst up for success. Harlan has worked with Hall of Fame quarterback Kurt Warner on the broadcast since 2018, which followed a 10-year run with Boomer Esiason, and he knows the challenges they face on a solely aural medium.
"My job is very edited," Harlan said. "I come in loaded with all the appropriate stuff I need to have, but it's skeletal compared to what my TV boards look like."
After his games each week, Harlan reviews his outing and thinks about ways he can continue to improve going forward. Despite wanting to scrutinize over hundreds of minutiae within each broadcast and impugn certain decisions, he ultimately focuses on what is most essential. 
"We all love the challenge of being the best that we can be, and that doesn't mean there aren't a couple tweaks here and there along the way," Harlan said. "If you're not tweaking, you're not evolving; if you're not evolving, you're not getting better [and] if you're not getting better, you're getting worse."
Once October comes around, Harlan juggles the addition of the NBA on TNT, where he has worked on a full-time basis since the 1997-98 season. The move into television that Costas and Albert cosigned was beginning to pay dividends for Harlan, who entered rarified air by serving as a national voice of two professional sports entities. He has enjoyed stability in his jobs for nearly three decades, something seldom attained within a media career, and considers himself fortunate to be in this position.
"TV is something I really never thought of," Harlan expressed. "I loved radio – I grew up wanting to be in radio and was, and TV just kind of evolved very organically out of all my radio stuff, as it does for a lot of broadcasters."
Albert retired from the NBA on TNT after the 2021 NBA playoffs, forcing TNT to have to make a decision as to who would serve as the new primary voice of the property. Harlan began to have chances to work with the lead broadcast team of Reggie Miller, Stan Van Gundy and Allie La Force, and today largely announces games on Tuesdays during the regular season. Last year, he called the Western Conference Finals between the Denver Nuggets and Los Angeles Lakers to conclude the network's broadcast slate.
Yet Harlan did not genuinely listen to Albert until he became a colleague at TNT, although he was aware of his status as a revered broadcaster. Understanding that it is extremely difficult, if not impossible, to replace an announcer of his stature, Harlan seeks to bring his own approach to the role while honoring the history it garners. 
Most professionals can control how to position themselves for success, whether that be through their talent, work ethic or demeanor, but Harlan also knows that much of it comes down to timing. He made sure to forewarn his kids about the challenges that come with working in sports media before any of them pursued a career in the field.
"'What you've been able to be around is the luckiest of the lucky,'" Harlan said to his children. "This is a business which, more or less, is pretty hard to navigate and gets harder and harder by the day with a myriad of things you're constantly going against."
Three of Harlan's children heeded his advice, but the fourth decided to chase her dreams anyway. Much like her father, Olivia Harlan Dekker found a mentor at the University of Georgia and worked to earn broadcast opportunities. The two made history last January when they became the first father-daughter duo to call an NFL playoff game, doing so together on Westwood One.
With the NBA's television contracts set to expire following the 2024-25 season, there has been much conjecture as to which companies will garner portions of a new deal. The league is reportedly interested in adding digital and streaming elements to the package, perhaps an impetus for Warner Bros. Discovery launching a Bleacher Report-branded sports tier on Max and ESPN preparing a direct-to-consumer (DTC) interface.
"I think all of us are kind of excited, maybe a little bit nervous [in] knowing that we've got two more years to go doing our jobs," Harlan said. "As someone very smart told me one time – my dad – [he] said, 'If you're looking ahead too much or you're looking behind too much, you're going to miss what matters most right now.' What matters right now is the present and doing the best job you can do right now, and then let everything play out how it's going to play out."
While having chances to call marquee events is what most broadcasters desire, Harlan does not want to be avaricious in his pursuits. After all, he has called the NCAA Division I men's basketball Final Four on numerous occasions for both television and radio amid other significant games. Moreover, he is preparing to work his 14th consecutive Super Bowl for Westwood One, the most consecutive of all time, and is eagerly anticipating the moment he steps into the broadcast booth at Allegiant Stadium in Las Vegas.
"We know how many millions of cars are on the roads at any given time at any given part of any day, and some people are just, for whatever reason, [unable to] get the game on their phone or tablet, and so they've got to listen to it," Harlan said. "We've had soldiers overseas that have listened in outposts in pretty, pretty remote parts of the world, and the only way they know the Super Bowl is to listen to our broadcast."
As the pregame countdown approaches 0:00, Harlan will feel a gust of "The Autumn Wind" and begin delivering the call for the most prominent game of the season. Until then though, he is enjoying the journey each week calling games for CBS Sports and Westwood One, along with the NBA on TNT. When Sunday, Feb. 11, 2024 arrives, he will be prepared and enthusiastic to serve as an invaluable emissary tasked with translating the game masterfully composed on the gridiron.
"[Westwood One has] got the history and the know-how and the leadership to navigate those new ways of broadcasting and delivering," Harlan said, "and for them to select me and put me in that role is an honor which I can't even describe…. I go back to what I wanted to do when I first got in the business and how lucky I am to be in that chair with that headset on."
Derek Futterman is a contributing editor and sports media reporter for Barrett Sports Media. Additionally, he has worked in a broad array of roles in multimedia production – including on live game broadcasts and audiovisual platforms – and in digital content development and management. He previously interned for Paramount within Showtime Networks, wrote for the Long Island Herald and served as lead sports producer at NY2C. To get in touch, find him on Twitter @derekfutterman.
Terry Francona Gave the Media Everything it Wanted in a Manager
"He played the media like Clapton plays the axe. There were no outbursts, dumb statements, or public humiliations."
He lacks Tony LaRussa's hair, Tommy Lasorda's wit, and Joe Torre's Kleenex bill, but Cleveland Guardians manager Terry Francona deserves some props for what he is, quite simply one of the best managers in baseball history and perhaps the best at handling the media. Francona is retiring from managing after this, his 23rd season as an MLB skipper.
After a star-crossed playing career, Francona's first managerial stint was in Philadelphia from 1997 to 2000. His Phillies clubs never finished higher than third place, but the experience with a tough media even tougher fans prepared him for his next challenge, one that will eventually lead him to Cooperstown.
With all due respect to Francona's last 11 seasons at the helm in Cleveland, his claim to fame and ticket to immortality was purchased in his 8 seasons as manager of the Red Sox. In that time span, Francona withstood the pressure and pain of a curse, clubhouse malaises, personal life rumors, and the general pain and suffering akin to being a high profile sports personality in Boston.
Remember that Francona arrived in the Hub in 2004 at the apex of the misery and anger over the team's 86 year World Series title drought. In truth, it wasn't a drought, it was a desert speckled with bad decisions, racist claims, and kick-in-the-gut defeats.
In fact, the team had just endured one of those boots to the mid-section just weeks before Francona was hired when they lost Game 7 of the ALCS to the hated Yankees on Aaron Boone's extra innings walk off home run. That game, and his decision to leave Pedro Martinez in the ballgame with a high pitch count, resulted in manager Grady Little's exit.
The truth is that the Red Sox fired Little because he simply wasn't their kind of guy. GM Theo Epstein and the organization were waist deep in the Billy Beane analytics barrel having hired stat guru Bill James as a senior advisor. Little made decisions based more on people than printouts. 
After his four-year losing stint in Philly, Francona was about as respected by the Boston media as Vanilla Ice at the Rock & Roll Hall of Fame. I was covering the team then and dismissed Francona merely as the bait that boated Curt Schilling in free agency. Schilling had played for Francona with the Phillies.
We were all wrong. Just a few months after his hiring, Francona ended an eternal curse, tamed the brutal Boston media, shrewdly combined youth and experience on the field, created chemistry with a $100 million roster, and kept some of the most unique personalities in the game happy and healthy. He won 1296 games and two World Series in Boston and is deemed by many to be the team's best manager ever.
Francona's greatest strength was his handling of the media. Make no mistake. Boston is the toughest place to manage in all of sports. With a media horde that prefers hangings to harmony and a fan base that can be as lethal as they are loyal, every day is a season unto itself. In Boston, one loss is Armageddon.
Francona was nothing short of exemplary in his weekly radio stints on then kingpin station Sportsradio WEEI and other Boston media outlets. He played the media like Clapton plays the axe. There were no outbursts, dumb statements, or public humiliations. He protected his players, took the blame, and effortlessly sidestepped the many silly questions he was posed. 
Francona also did a great job in the national spotlight. When he managed the American League in the 2005 All-Star Game, his in-game interview was sparkling, unlike National League skipper Tony LaRussa who was about as animated as yogurt.
In Boston, Francona developed into a media master, adeptly handling tough postgame questions and setting the tempo for his radio weekly calls. He deserves credit for being the anti-Bill Belichick, completely accessible but not overly ingratiating to the media.
At the heart of Francona's handling of the media was his utter regard and protection of his players. In Boston, he did postgame interviews with NESN in a segment called "Terry's Take." While the team's home network reporters seldom threw hardball queries at Francona, when they did, he never threw any player, coach, or team executive under the proverbial bus.
WEEI's popular afternoon program at the time, the Dale and Holley Show with Dale Arnold and Michael Holley, became must-hear radio because they actually did consistently ask tough questions to Francona about roster moves, player issues, and strategy.
While they did so without becoming insulting or distasteful, Francona was, at times, audibly upset at the questions and shot back with his own vim and vigor making for fascinating radio.
Francona always maintained a level of class and dignity even when the media did not. He never let insulting insinuations or idiotic innuendo define him.
Francona's time in Boston ended ingloriously in 2011. His club blew a seemingly insurmountable September lead in the standings and missed the playoffs. At the time, Francona took the heat for the unexpected collapse, but that team featured the indomitable David Ortiz, a young veteran MVP in Dustin Pedroia, and veterans like Adrian Gonzalez, Carl Crawford, Tim Wakefield, and Josh Beckett. 
Adding to the dismal end were reports that Beckett, Jon Lester, and John Lackey were often see drinking beers, playing video games, and snacking on fried chicken in the clubhouse during September games.
The Boston media huffed, puffed, and damn near blew the Green Monster down, but where were Ortiz, Pedroia, and Wakefield, three players lauded for their leadership, as all this was happening? They got no heat, while Francona got fried. In the end, he left Boston diplomatically saying that perhaps a new managerial voice was needed.
This is the essence of the public Terry Francona – professional in victory and levelheaded in defeat. His postgame chats are models of consistency and his press conferences reveal the game's nuances without sharing family secrets.
While the aforementioned Belichick treats the media like IRS agents, Francona kills them with cooperation. He massages their needy egos, but in the end, gives them nothing more than what he wants to give them.
NFL coaches Andy Reid and Mike Tomlin tend to tell the media far too much about injuries and prognoses. Francona knows when to clam up or toss in an interview-ending cliché. He is stern and unafraid to justifiably scoff at the often inane queries he faces. 
As he walks away from the dugout for presumably the last time, here is some long overdue credit to Terry Francona, a superb leader and standup guy who truly puts the "man" in manager.
John Molori is a weekly columnist for Barrett Sports Media. He has previously contributed to ESPNW, Patriots Football Weekly, Golf Content Network, Methuen Life Magazine, and wrote a syndicated Media Blitz column in the New England region, which was published by numerous outlets including The Boston Metro, Providence Journal, Lowell Sun, and the Eagle-Tribune. His career also includes fourteen years in television as a News and Sports Reporter, Host, Producer working for Continental Cablevision, MediaOne, and AT&T. He can be reached on Twitter @MoloriMedia.