LIVE Games? Who Cares In a Besieged, Drew Brees America?
"Add the explosive Brees backlash to civil unrest, an ongoing pandemic and rampant joblessness, and it's hard to believe live games would matter to many Americans next month."
Racial unrest. Pandemic. Basketball.
Racial unrest. Pandemic. Baseball.
Racial unrest. Pandemic. Why, again?
The dangerous haste to resume sports, as bullish as a National Guard truck rumbling down a boarded-up city street, makes even less sense as America struggles just to get up each day and survive. With life becoming a pick-your-poison proposition — COVID-19, a rubber bullet or a homeless tent — it's absurd to think too many people would be excited about an NBA game without spectators in a Disney World biodome, or a Major League Baseball game where the enemy isn't the opposing team but the owners who want players to assume the health risks AND less pay. None of this sounds particularly appetizing in the clutches of hatred, disease and despair, and in that vein, sports is delusional about its importance.
The billionaires and millionaires are still in the first world, out of touch when most Americans worry they'll never recover from the triple whammy of 2020. If sports was starting to symbolize hope as the country began to reopen last month, the George Floyd horror shifted emotions to abject anger. The protests, the lootings, the shootings, the curfews, the new coronavirus outbreaks, the ongoing Trump freak show, the 40 million jobless who can't return to work if riots and transmissions are possible … all of it has overwhelmed us, to the point even the most gripping sports event wouldn't begin to penetrate our numbness.
When no one trusts leadership, or each other, we're really going to rally around live games as soon as next month? When the nation's first priority is to protect human lives when they've never been more vulnerable to death — thanks to infectious diseases and racist murderers — we're really going to jeopardize the wellness of athletes and their families in a hot, turbulent summer when racism and an infectious disease converge?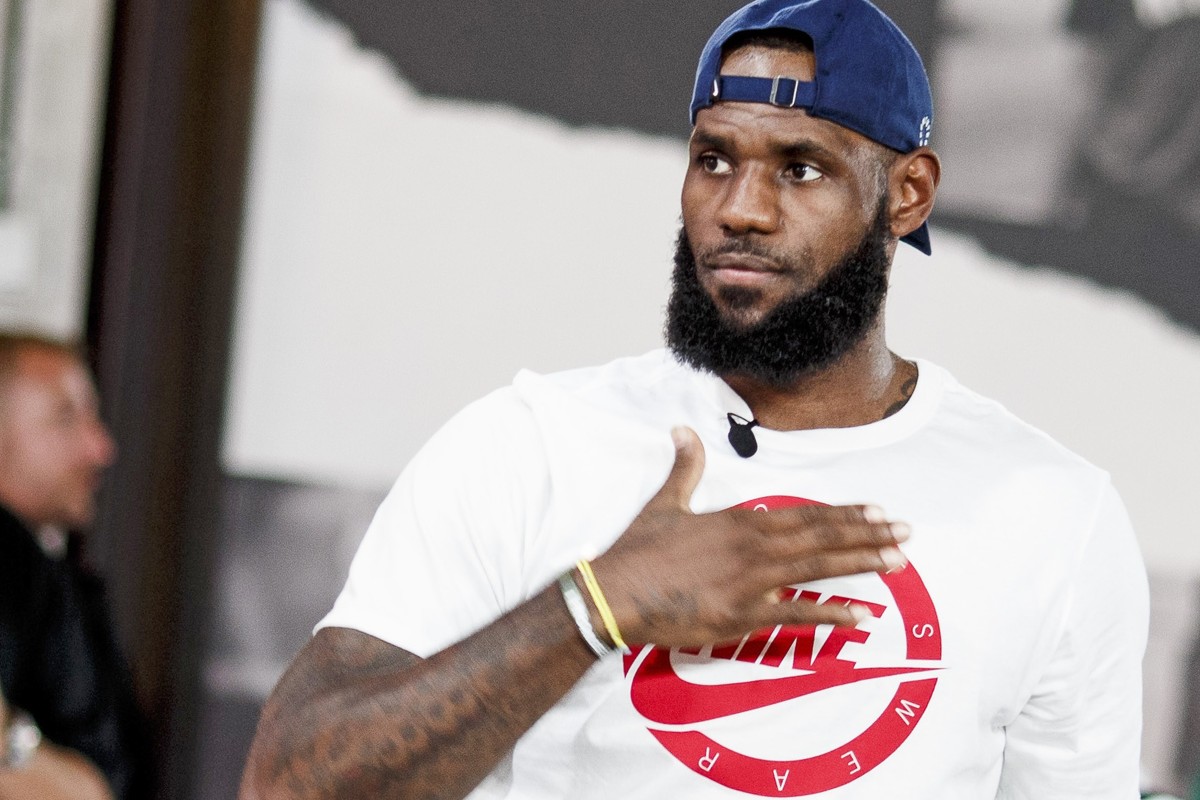 Besides, hasn't the new American sporting event become the divide over Drew Brees, who angered black teammates and fellow sports stars such as LeBron James by not supporting the protest movement of Colin Kaepernick? Amid a heated climate conducive to an eventual upsurge of the demonstrative kneeling seen in recent NFL seasons, Brees said he will "never agree with anybody disrepecting the flag of the United States of America,'' adding that while he respects the fight for racial equality and justice, "I also stand with my grandfathers who risked their lives for this country and countless other military men and women who do it on a daily basis.''
This is the flashpoint the NFL doesn't want and sports doesn't need: A prominent white athlete daring to wrap himself in the flag and lighting a racial firestorm. With one blunt sound bite, Brees divided his team, his league, the sports world and America itself. His favorite receiver, Michael Thomas, criticized him. Another teammate, activist Malcolm Jenkins, grew emotional in saying he was "hurt'' by Brees' "extremely self-centered comments,'' concluding, "it's unfortunate because I considered you a friend. I looked up to you. You're somebody who I had a great deal of respect for. But sometimes you should shut the f— up." James tweeted that kneeling during the national anthem has "nothing to do with the disrespect of (the U.S. flag) and our soldiers.'' Seems no amount of shared beignets will soothe tensions in the New Orleans Saints' locker room.
That quickly, sports had another reason to think twice about resuming. Might coming back have worse ramifications than staying away?
I would ask again — is it too late to reconsider, gents? — except it IS too late. Wealth officially has KO'd health as the driving agenda. Never mind that the most likely outcomes for any season are bleak: A rash of positive tests that explodes into medical havoc, or a second virus wave that shuts down the league. Never mind how such upheaval could leave lasting credibility scars on those leagues and commissioners. Never mind that these seasons already are asterisked and might take bizarre and diluted turns if, say, a number of superstars duck out or several players on a team are quarantined at once. The NBA is pushing forward anyway with a 22-team return including eight regular-season games and a postseason, while Major League Baseball either settles on an 82-game compromise that satisfies neither party or the sport commits suicide and puts the warring idiots out of their misery.
And through all the giddy news leaks about NBA play-in games and three MLB geographic divisions — wheeeeee! — we're still waiting for the leagues to answer the only real question: How in the hell do you intend to keep everyone alive as you try to recoup your lost billions?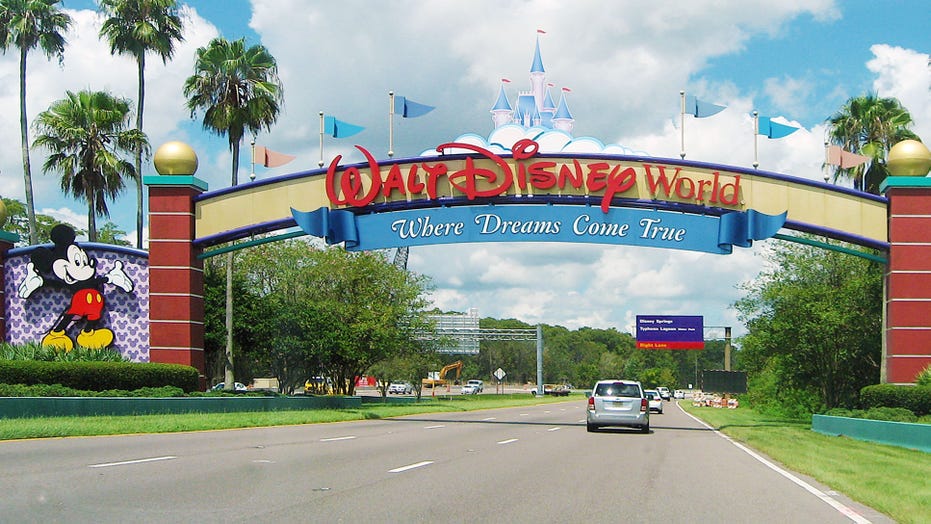 For all its acclaim as a progressive operation, the NBA has yet to announce testing protocols and quarantine procedures for its 220-acre Wide World of Sports "campus.'' This as Florida and its freewheeling governor announced 1,317 new COVID-19 cases, the state's highest daily total in six weeks. The NBA, remember, arrogantly kept playing games in March against the pointed advice of Dr. Anthony Fauci and local health officials, which contributed to at least 10 infections among players and probably more. Basketball, remember, is an indoor sport with contact on every play, heavy breathing, relentless spittle and no chance for social distancing. Yet, like MLB, the NBA has no plans to quarantine an entire team after one positive test. The infectious player will be treated, but his teammates will be tested and play on. And did league partner ESPN, which wins back $500 million in ad revenue if the season is completed, actually report that athletes and coaches will be allowed to leave the bubble to golf and eat outdoors at restaurants? And that families, including kids, will be allowed at some point into the bubble?
Do the math. Even if only 35 players, coaches and personnel deemed essential are allowed in what has been described as the "inner bubble,'' that's still 770 people. Then add family members, support staff, referees, doctors, ambulance drivers, cooks. I don't care if DIsney World can offer as many as 18 hotels, including luxury properties such as the Four Seasons and Grand Floridian. You're asking for an outbreak, Adam Silver, just as another journalistic victory for HBO's "Real Sports'' series cast suspicions over the league. On the most recent episode, Michele Roberts, executive director of the National Basketball Players Association, expressed only cautious optimism about the season resuming. Why?
"I've gotten some recent concerns expressed by players that babies, children, have been infected,'' Roberts said. "So heightened concerns have entered the conversation.''
Yeah, I'm real comfortable about the NBA protocol.
Nor am I confident about the level of play and potential for injuries, neither promising after what what would be a 4 1/2-month layoff for the NBA and about a four-month layoff for MLB. And don't get me started on the absence of spectators, which will make the NBA look like the Vegas Summer League and MLB look like the catatonic Korean games. At least football has the advantage of time, yet major college programs are fully intending to let naive players — not protected by a union and not paid a salary — to start preparing for a season in the coming days.
Money is the core reason for the push to resume. But don't forget the egos of alpha males — owners and coaches and players — who believe they can rise above society's ills and heroically finish seasons that never have been more inconsequential. The commissioners, Silver and Rob Manfred, are thinking about legacies. The athletes want to be symbols of indomitable strength in a weakening American system.
The first priority in a gut-bombed America is to protect lives. The second priority is to treat one another with respect. Sports is failing miserably in both pursuits.
Let the games never begin.
Grant Cohn's Trolling of Players is Unacceptable
After an altercation between Javon Kinlaw of the San Francisco 49ers and Grant Cohn, it became clear that Kinlaw was being trolled by a member of the media.
Grant Cohn is a media member who writes for the FanNation 49ers blog on SI.com. He also talks about the team on his YouTube channel, which has over 48,000 subscribers as of noon Thursday. His father, Lowell, was a longtime columnist in the Bay Area.
Javon Kinlaw is a defensive lineman, whom the San Francisco 49ers drafted in the first round despite concerns about the durability of his knee. He played four games last season, his second in the league.
The two were involved in two confrontations this week. The first one occurred off to the side of the 49ers' practice field. Kinlaw apparently cursed at Cohn and knocked his hat from atop his head. Later in the day, Kinlaw again swore at Cohn, this time after joining a live stream on Cohn's YouTube channel. (Side note: I have never felt so freaking old as I did while typing that previous sentence.)
OK. That's my attempt at an absolutely straightforward and objective summary of a situation that scares the hell out of me. Not because a player was mad at a member of the media. I've had it happen to me and I've seen it happen to others. It's my opinion that this has been happening for as long as human beings have scrutinized the athletic efforts of other human beings.
What scared me was that I was seeing some version of the future of sports media. A future in which media members behaved like YouTube trolls, acting purposely ridiculous or antagonistic to initiate conflicts that could be turned into more conflicts that would could be gleefully recounted as content for the audience. I thought that because that's pretty much what Cohn did:https://youtu.be/4Hf9sjBttFY
Cohn essentially bragged about the number of different things he said that may have prompted Kinlaw's reaction, and you know what? It worked. Kinlaw got mad. He confronted Cohn. Twice. TMZ published a story about it. So did SFGate.com.
This is troll behavior. You know, the online pests who say or do something intended to provoke a reaction, and once they get that reaction, they recount and scrutinize that reaction with an eye toward triggering another reaction. Lather, rinse repeat. Increasingly, entire online media ecosystems consist of nothing more than people who don't like each other talking about how much they don't like one another.
I'm not going to pretend this is entirely new in sports media. Sports columnists have been known to make reputations with their willingness to be critical of the home team. A huge part of Skip Bayless' brand is his unwavering insistence on highlighting Lebron James' perceived flaws. Stephen A. Smith has engaged in public feuds with players, namely Kevin Durant.
I do see a difference between this and what Cohn did, though. The reaction Bayless and Smith are primarily concerned with is from their audience, not their subjects. The subjects may get mad, but that's not the primary goal. At least I hope it's not.
What happens if that is the primary goal? What if someone is offering opinions not because it's what they really think, but because they want to provoke a response from the subject? Media careers have been built on less.
I don't know if that's the case with Cohn. I've never talked to him in my life, and even if I had, it's impossible to know someone's true intent. But in listening to everything he said AFTER the initial confrontation with Kinlaw, I'm not willing to assume that Cohn was operating in good faith. Here's how Cohn described the initial confrontation with Kinlaw, which occurred as practice was beginning.
"In the training room, I saw Javon Kinlaw, who is the king of the training room," Cohn said. "He's usually in the training room."
Cohn said the two locked eyes, but were separated by about 70 yards at the time. Kinlaw then walked across the field to where the reporters were gathered. He stood directly behind Cohn.
"So I turn, and I say, 'Wassup, Mook Dawg?' " Cohn said, referencing the nickname on Kinlaw's Instagram account. "And he doesn't say anything. And I say, 'Why are you looking at me like that, Javon?' "
"And then he said, 'What are you going to do about it you bitch-ass,' and then he said one more word that I can't say," Cohn said. "And then I turned to face him, and I said, 'Oh, it's like that?' And he said, 'Yeah, it's like that.' And then he knocked the hat off my head."
OK. Pause. In my experience, when your job is to publicly describe and critique the performance and attitudes of professional athletes, there will be times in which the athletes do not care for your description or your critique. Some of those who are displeased will make their objections known to you.
However, there are two things that are unusual here: First, the fact Kinlaw knocked the hat off Cohn's head, which is unacceptable. Second, Cohn then posted a video on YouTube to not only talk about what had happened, but state he had been so critical of Kinlaw for so long he wasn't sure what specifically sparked Kinlaw's anger.
"Javon, what are you upset about?" Cohn asked toward the end of his video. "Is it the fact that I said you have an 80-year-old knee? Is it the fact that I said that you're a terrible pass rusher and you're just a two-down player? Is it the fact that I said the Niners shouldn't have drafted you and should have taken Tristan Wirfs instead. Is it the fact that I said that you're unprofessional and immature.
"It escapes me, which of the hundred negative things I've said about Javon Kinlaw the last couple of years, moved him to approach me in such a way, but you know what, I applaud Javon Kinlaw for coming to speak to me directly, and I ask you, what do you think Javon Kinlaw is mad about."
Cohn was trolling Kinlaw. No other word for it.
That night, Cohn was conducting a live stream on YouTube, which Kinlaw joined, while apparently eating dinner, to make declarative statements about the size of Cohn's genitalia — among other things.
Neither one looked particularly impressive. Not Kinlaw, who was profane and combative with a member of the media, at one point making a not-so-subtle threat. Not Cohn, who asked Kinlaw, "Do you think I'm scared of you, Javon?" He also said, "I don't even know why you're mad, Javon."
I think Kinlaw would have been better off ignoring Cohn. If I was Kinlaw's employer, I would probably prefer he not log into video livestreams to make testicular comparisons. But honestly, I don't care about what Kinlaw did. At all. He's not on a team I root for. He didn't physically harm anyone. He used some bad words in public.
I am bothered not just by Cohn's actions, but by some of the reactions to them because of what I think this type of behavior will do to an industry I have worked in for 25 years. Credentialed media members who behave like Cohn did this week make it harder for other media members who are acting in good faith. Preserving access for people like him diminishes what that access will provide for those who aren't trying to use criticism to create conflict that will become content.
I think Cohn knew what he was doing. In his livestream, before Kinlaw joined, Cohn stated he was not scared because he knew — by virtue of his father's history in the business — that if Kinlaw had touched him he would potentially be entitled monetary compensation.
By now, it should be pretty apparent how problematic this whole thing is and yet on Thursday, a number of 49ers fans online were sticking up for Cohn as just doing his job. Dieter Kurtenbach, a Bay Area columnist, Tweeted: "Javon Kinlaw does not know that @GrantCohn was built for this." Built for what? Winning Internet fights? Kurtenbach also deleted a Tweet in which he called Kinlaw "soft."
Cohn's father, Lowell, is a former columnist at the San Francisco Chronicle and Santa Rosa Press-Democrat. He promoted the first video his son made on Tuesday:
Sorry, I don't find it funny because it's another step down a path in which media members seek reactions at the expense of information. Where they look to make fun of players instead of learning about them. They'll stop acting like journalists and start acting like the trolls who make their money by instigating a conflict, which they then film: "Jake Paul, reporting live from 49ers practice …"
If that's the case, thank God I'm about to age out of this business, entirely. I'm 47 years old and I can't believe there's anyone in our industry who thinks what Cohn did this week is acceptable.
A new episode of Media Noise is all about reaction. Demetri reacts to the ManningCast's big win at the Sports Emmys. Danny O'Neil reacts to people reacting to Colin Kaepernick's workout in Las Vegas and Andy Masur reacts to John Skipper's comments about Charles Barkley.
Podcast: Play in new window | Download
Subscribe: RSS
Bron Heussenstamm Blends Bleav Podcasts Advertising with SiriusXM
Bron Heussenstamm, the CEO of the Bleav Podcast Network says blending podcasting advertising with satellite radio's reach is a victory for both sides.
Last week, the Bleav (pronounced believe) Podcast Network announced a deal with SiriusXM to make all 32 NFL team-specific Bleav pods available on the SXM app. SXM can also air Bleav content on any of its sports channels. Each NFL Bleav show pairs a former player with a host to discuss team issues. Eric Davis, Lorenzo Neal, and Pac-Man Jones are amongst the former players Bleav has signed as talent.
I have hosted a Bleav podcast about Boise State football -the Kingdom of POD. I am usually provided 1-3 advertisers per episode by the network and get paid by the download. My subject matter is regional, so my take-home pay is usually under four figures. I have enjoyed the technical assistance and cross-promotion I receive and I enjoyed meeting Bleav CEO Bron Heussenstamm. Bron is Los Angeles-based, a USC graduate, and founded Bleav in 2018. We discussed the SXM deal, podcast advertising, and the future. 
Will the podcast advertisers be carried on the SXM distribution platform?
Yes, Bleav baked-in advertisements and hosts read ads are distributed across all platforms. This enables the host to do their show once through, making it as easy as possible for the hosts and consistent for the advertisers.
How is advertising on Bleav different?
We want to be more than a 'host read ad' or a 'digital insert' with our advertising partners. When companies work with Bleav shows and talent, those companies can receive our omnichannel of distribution points—podcast platforms, YouTube, socials, streamers, TV, radio, and more. This allows for consistent branding across all platforms: great talent presenting great companies to fans and consumers no matter where they consume content. 
What is the growth pattern for podcasts that you see? 
The industry trades have presented 400%-800% percent growth over the next ten years. Once the COVID fog lifted, we really saw these gains. Sports are always going to be at the forefront of culture. The increases in all sports sectors have certainly carried into the digital space. 
SXM has started with NFL shows but can also air more Bleav content – what does that look like?
We've started with our NFL network of 32 team shows hosted by a former player. We've kept the door open for our NCAAB, NCAAF, MLB, NHL, Basketball, and Soccer networks. We're happy for our hosts to be part of such a tremendous company and platform. SiriusXM can continue to amplify its voice and give fans the access and insight only a player can provide.
The Interactive Advertising Bureau-IAB- says podcast revenue grew 72% last year to $1.4B and is expected to grow to $2B this year and double to $4B by 2024. Have you seen similar growth? What is driving the industry now, and what will be the primary cause of growth by 2024?
There is a myriad of reasons for the growth. I'll lean into a couple.
At Bleav, we launch and maximize the digital arm of industry leaders. The technology upgrades to allow hosts to have a world-class show — simulcast in both audio and video – from their home has led to an explosion of content. With this, the level of content creators has risen. Having a YouTube, RSS feed, podcast, and more is now part of the brand, right alongside Twitter and Instagram.
If a company wants to advertise on Bleav in Chargers, we know exactly how many people heard Lorenzo Neal endorse their product. We can also safely assume they like the Chargers. The tracking of demo specifics for companies is huge. It's a fantastic medium to present products to the right fans and consumers.