America Doesn't Need Colin Kaepernick In The NFL
"America needs a racial reckoning but that doesn't mean America needs Colin Kaepernick to play football."
It might be easier to cure COVID-19 than separate politics from a Colin Kaepernick discussion. I will try anyway. The problem with signing him to an NFL roster, pointing him to the field as the avatar of social justice and letting him kneel as long as he damn well pleases — with Mark Bradford commissioned to paint history's portrait — is what follows when the "Star-Spangled Banner'' ends and he starts taking snaps.
At best, he is a serviceable quarterback.
At worst, he is a lousy quarterback, someone you wouldn't draft on your fantasy team.
What legions of Kaepernick supporters conveniently forget, assuming many actually have seen him play, is that he hasn't been the evolutionary, cover-of-GQ, freak-out-defensive-coordinators performer since, oh, 2013. And with his level of competence in doubt, not to mention his emotional and physical framework, common sense suggests that all 32 teams will — and should — continue to avoid him, knowing Kaepernick's addition would create even more hysteria within a community than clubs were willing to absorb before the sickening police murder of George Floyd. Were he a failsafe difference-maker, by all means, give him a fair contract and watch him perhaps rally a franchise and a city as Hollywood writes the script. But face it, Kaepernick remains a wild, spinning-wheel risk who might show up at practice wearing socks with pigs dressed as police officers.
Do we want that as a nation? No. Even as ESPN abandons its stick-to-sports policy to accommodate fast-and-furious commentary on race, we cannot let race become our foremost sports event. And teams shouldn't feel obligated to sign Kaepernick as a hurried response to our collective outrage and grief. The current push to return him to the NFL feels knee-jerk-like and impulsive. Yes, there is hell to pay in this country after the succession of hate killings, the unending pain of racial inequality and police brutality. But returning Kaepernick to football, much as it would be a symbolic triumph over unspeakable societal ills, doesn't make things right in America.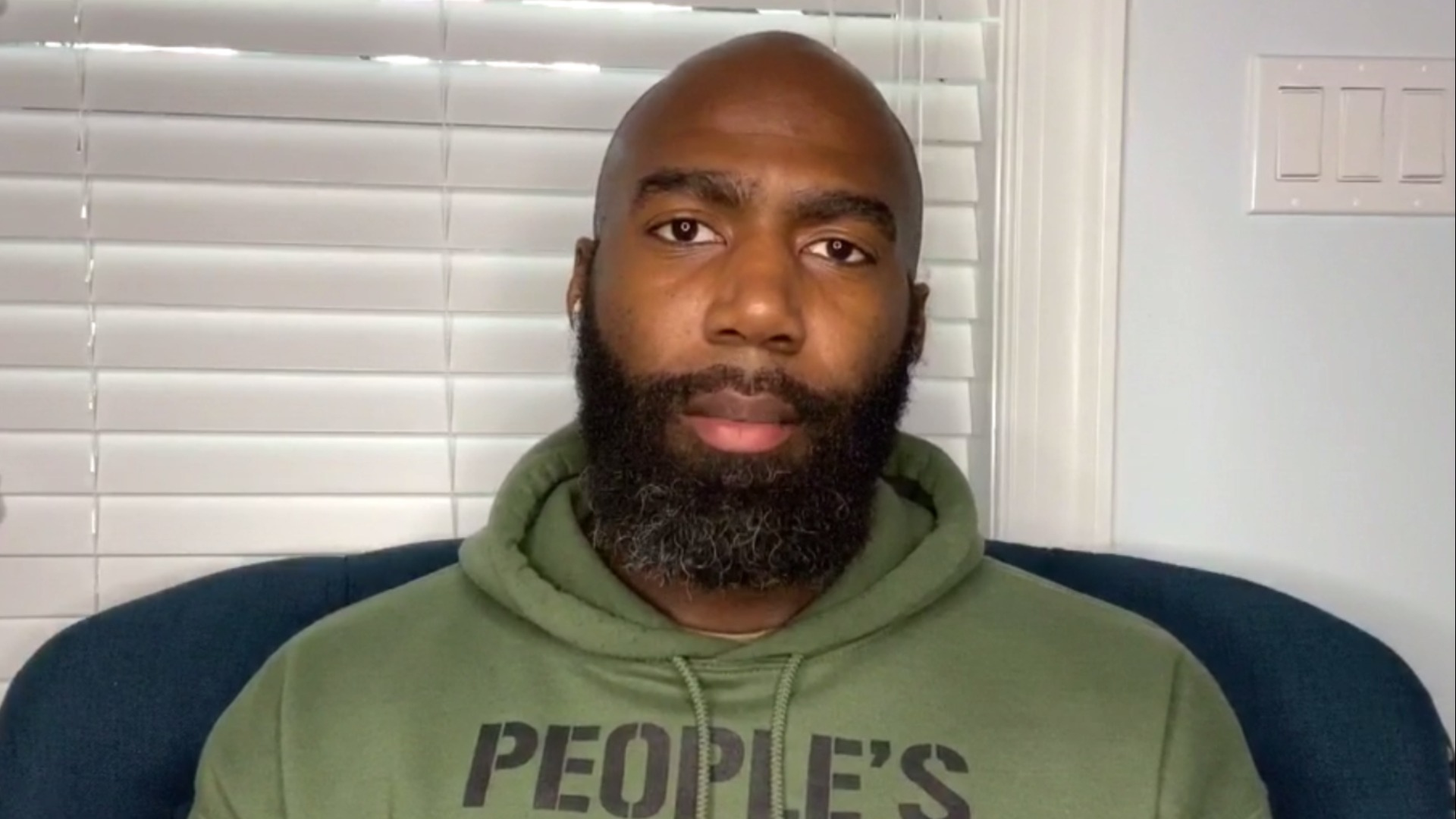 "I still don't think (the NFL has) gotten it right. Until they apologize, specifically, to Colin Kaepernick, or assign him to a team, I don't think that they will end up on the right side of history," said NFL veteran and Players Coalition co-founder Malcolm Jenkins, speaking for black America on CBS. "At the end of the day, they've listened to their players, they've donated money, they've created an Inspire Change platform; they've tried to do things up to this point. But it's been one player in particular that they have ignored and not acknowledged, and that's Colin Kaepernick."
Apologize? A question: Which free agent would I prefer, Cam Newton or Kaepernick? Newton, as most would agree. Of course, amid an explosive and defining moment in time, leagues and teams should aspire to any right side of history, but that isn't realistic in this case. Aren't owners trying to win a Super Bowl for cities that use tax money to build stadiums and fans who purchase season tickets? Or are we supposed to ignore that the NFL is a $15-billion-per-year industry wrapped around the ideal of clutching a championship trophy in February? In that vein, does anyone honestly see Kaepernick doing much more in the league than standing on a sideline in a ball cap? Such a sight only would further infuriate his advocates, figuring the NFL and his team still were punishing him for launching the peaceful kneeling protests that changed the world.
The grotesque Floyd visuals, followed by a landmark video featuring Patrick Mahomes and numerous star players, forced a sudden, dubious about-face from commissioner Roger Goodell in his weakest blindspot: relations with African-American players. Now, the NFL "condemns racism and the systematic oppression of black people.'' Now, the league "was wrong for not listening to NFL players earlier and encourages all players to speak out and peacefully protest.'' Now, "We, the National Football League, believe that black lives matter.'' So how does that translate to Kaepernick signing with a team before the 2020 season, if and when it takes place?
And why should it translate? Because the Rev. Al Sharpton says so? At Floyd's funeral in Houston, Sharpton not only delivered the eulogy but demanded the NFL give Kaepernick a job — in the same speech. "It's nice to see some people change their minds. The head of the NFL said, `Yeah, maybe we was wrong. Football players — maybe they did have the right to peacefully protest.' Well, don't apologize. Give Colin Kaepernick a job back,'' preached Sharpton, commanding a standing ovation.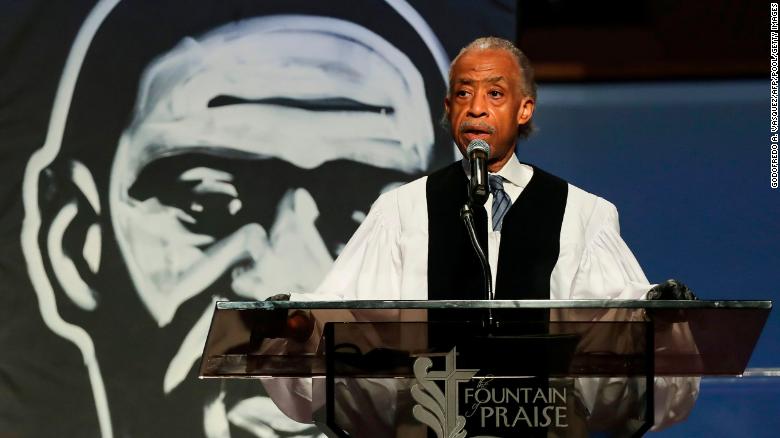 "Don't come with some empty apology, take a man's livelihood, strip a man down of his talents and four years later, when the whole world is marching, all of a sudden you go and do a FaceTime talking about (you're) sorry. Minimizing the value of our lives. Your sorry, then repay the damage you did to the career you stood down. Because when Colin took a knee, he took it for the families in this building. And we don't want an apology. We want him repaired."
We all hear Sharpton. Yet I wish he was sitting with me in various NFL press boxes during Kaepernick's second-to-last season in the league, when I covered him as a San Francisco columnist. The experience was unwatchable, so wretched that he was mercifully replaced by BLAINE GABBERT. Even as one who suffered Steve Stenstrom, Moses Moreno, Henry Burris, Craig Krenzel, Cade McNown and Jonathan Quinn as starters in Chicago — poet Carl Sandburg should have called it the City Of Weak Shoulders — the 2015 Kaepernick debacle was the ugliest QB stretch I've seen. He improved the following season, but not enough to impress the new 49ers' braintrust of John Lynch and Kyle Shanahan, who chose to release him two years before they established undeniable credibility by reaching the Super Bowl.
Does anyone remember this? Rather, does anyone want to remember this? Well, you should. Because it's not nearly as simple as crying racism and concluding that every franchise has blackballed Kaepernick. Unless I was asleep the day his name was placed in the same breath as "`Hall of Fame,'' we're talking about a guy who wouldn't start for most teams right now and would want a truckload of money to be a backup; he demanded $20 million per season, you might recall, from the now-defunct Alliance of American Football. And while he can't be faulted for inactivity, the fact remains he hasn't taken a snap since the 2016 season and will be 33 in November. All you need to know is the first sentence of his Wikipedia bio: "Colin Rand Kaepernick is an American civil rights activist and American football quarterback …''
Activism first, then football.
The proper order in 2020.
Nor can it be ignored that late last year, the NFL attempted to arrange the unprecedented: an in-season tryout for Kaepernick. The idea was hatched by the famed rapper Jay-Z, Goodell's new social justice advisor. All teams were invited to an on-field workout and interview at the Atlanta Falcons' facility, but Kaepernick's camp was suspicious — why was it scheduled on a Saturday, as general managers and personnel directors were preparing for Sunday games, instead of a Tuesday off-day? A half-hour before the tryout, he abruptly left the site — he said he didn't trust the private nature of the workout or a league liability waiver — and forced scouts and media to drive more than an hour to a high school field, where he conducted a public session for the eight evaluators who showed up. The others went to the airport, wanting no part of the circus.
"I've been ready for three years. I've been denied for three years," Kaepernick said afterward. "We are waiting for 32 owners, 32 teams and Roger Goodell to stop running. Stop running from the truth, stop running from the people. We are ready to play. We are ready to go anywhere."
In the process, he shunned the basic protocol for any job-seeker: At least respect the process of those doing the hiring, or they won't hire you. Said the league's most powerful owner, Jerry Jones: "That situation probably from the get-go had a lot more that wasn't about football involved in it, and consequently we got the results of that dynamic."
Yet the Kaepernick defenders ramble on, aware that it's the popular and woke approach to take. Said late-night host Jimmy Fallon: "The NFL feels so badly that they're this close to scheduling another fake workout for Colin Kaepernick. Here's a fun fact: I just said Colin Kaepernick's name one more time than Roger Goodell did."
Difficult as it is to compartmentalize race, Kaepernick remains a football issue. Others who have kneeled on NFL sidelines — including his partner in San Francisco, Eric Reid — have continued to make sizable league salaries because they've been more reliable and relevant at their positions than Kaepernick had been at his. He also is a victim of the role he plays as a quarterback — face of the franchise, most important berth on the team — and how that is conflated by his status as the most visible civil rights activist of his time. He'll never stop being Colin Kaepernick, the peaceful kneeler, and whatever upside there is to signing him — the scant chance he might reclaim stardom — is weighed down by owners fearful that a Kaepernick media frenzy would swallow their teams whole.
As we've seen, sports owners will sign ex-cons if they can help win championships. Kaepernick is one of the proudest Americans of his time, but there's no assurance he wants to play football as much as advance his much larger platform as a historic martyr. I remember chatting with him, in a group of writers, weeks before his abysmal 49ers season. Unprompted, out of nowhere, he said he didn't need to play football, that his life would be fine without it. That proved to be true, and I must ask, why should that change now?
America needs a racial reckoning. That doesn't mean America needs Colin Kaepernick to play football.
Jay Mariotti, called "the most impacting Chicago sportswriter of the past quarter-century,'' writes a weekly media column for Barrett Sports Media and regular sports columns for Substack while appearing on some of the 1,678,498 podcasts in production today. He's an accomplished columnist, TV panelist and radio talk host. Living in Los Angeles, he gravitated by osmosis to film projects. Compensation for this column is donated to the Chicago Sun-Times Charity Trust.
BSM's Black Friday SALE on BSM Summit Tickets is Underway!
Each year I'm asked if there are ways to save money on tickets to the 2023 BSM Summit. I always answer yes but not everyone takes advantage of it. For those interested in doing so, here's your shot.
For TODAY ONLY, individual tickets to the 2023 BSM Summit are reduced by $50.00. Two ticket and four ticket packages are also lowered at $50 per ticket. To secure your seat at a discounted price, just log on to BSMSummit.com. This sale ends tonight at 11:59pm ET.
If you're flying to Los Angeles for the event, be sure to reserve your hotel room. Our hotel partner this year is the USC Hotel. It's walking distance of our venue. Full details on hotel rooms can also be found via the conference website.
Jason Barrett is the owner and operator of Barrett Sports Media. Prior to launching BSM he served as a sports radio programmer, launching brands such as 95.7 The Game in San Francisco and 101 ESPN in St. Louis. He has also produced national shows for ESPN Radio including GameNight and the Dan Patrick Show. You can find him on Twitter @SportsRadioPD or reach him by email at JBarrett@sportsradiopd.com.
Media Noise: What Does The Return of Bob Iger Mean to ESPN?
Podcast: Play in new window | Download
Subscribe: RSS
Demetri Ravanos is the Assistant Content Director for Barrett Sports Media. He hosts the Chewing Clock and Media Noise podcasts. He occasionally fills in on stations across the Carolinas. Previous stops include WAVH and WZEW in Mobile, AL, WBPT in Birmingham, AL and WBBB, WPTK and WDNC in Raleigh, NC. You can find him on Twitter @DemetriRavanos and reach him by email at DemetriTheGreek@gmail.com.
Media Noise: What Is Realistic For FOX at the World Cup?
Podcast: Play in new window | Download
Subscribe: RSS
Demetri Ravanos is the Assistant Content Director for Barrett Sports Media. He hosts the Chewing Clock and Media Noise podcasts. He occasionally fills in on stations across the Carolinas. Previous stops include WAVH and WZEW in Mobile, AL, WBPT in Birmingham, AL and WBBB, WPTK and WDNC in Raleigh, NC. You can find him on Twitter @DemetriRavanos and reach him by email at DemetriTheGreek@gmail.com.