Have You Mined Every Angle From The Biggest Stories?
"Make no mistake – this is a service job. We give the audience what they want, or they're gone."
How many times have we all heard a host say, "I don't root for teams, I root for stories?" While it's true that all shows are made better by big news events, what matters far more is what a show does when something big goes down. After big news, all shows will be talking about what happened, but the ones that distinguish themselves are the ones that find the most interesting angles about the story of the day. How do you do that, exactly?
The key to unearthing interesting angles to any story is by asking basic questions that you can apply to just about anything that happens. One question you should always be able to answer right out of the gates is fairly obvious: Why does this matter?
From there, gradually branch out beyond the news itself. What are people inside and outside the sport saying about the story? Who can we talk to that can offer more insight into the situation? Is there an aspect to the story that should be getting more attention? From there, spin the story forward to the future. What happens next? How does this news affect other people/teams/leagues? How does this story compare to similar situations we've seen?  Could we see a similar story happen again soon? The possibilities are infinite.
Doing a story justice isn't just a matter of checking off a list of questions to answer and calling it a day, however. The worst way to measure success would be to simply count up the number of angles you address. There's no high score for hot takes. Above all, your job is to be interesting. If you only have a polarizing opinion on a couple of angles, hit those angles hard. Don't let your host off the hook if they try to avoid a story by saying they don't care about it or aren't interested in it.
Make no mistake – this is a service job. We give the audience what they want, or they're gone. Even if your talent don't think a particular story is a big deal, that in itself can be a worthwhile take on something everyone is talking about. There's no excuse not to serve the listeners. 
After you've found the things you want to dive into, you can start to work on your presentation. What's the brand of your talent? Do they do analogies, make movie references, or use drops? What anecdotes from the past apply to the current situation? Did someone make a prediction on a past show that has come to pass? Or maybe one that didn't age well? Does the story align with a core philosophy of the show in any way?
Presentation is a huge piece of the puzzle, and it is often what separates the best shows from the pack. 
Let's apply this formula to something currently happening in the NFL. As of the writing of this story, the biggest news of the week is Cam Newton signing a one year deal to follow Tom Brady as the starting quarterback of the New England Patriots.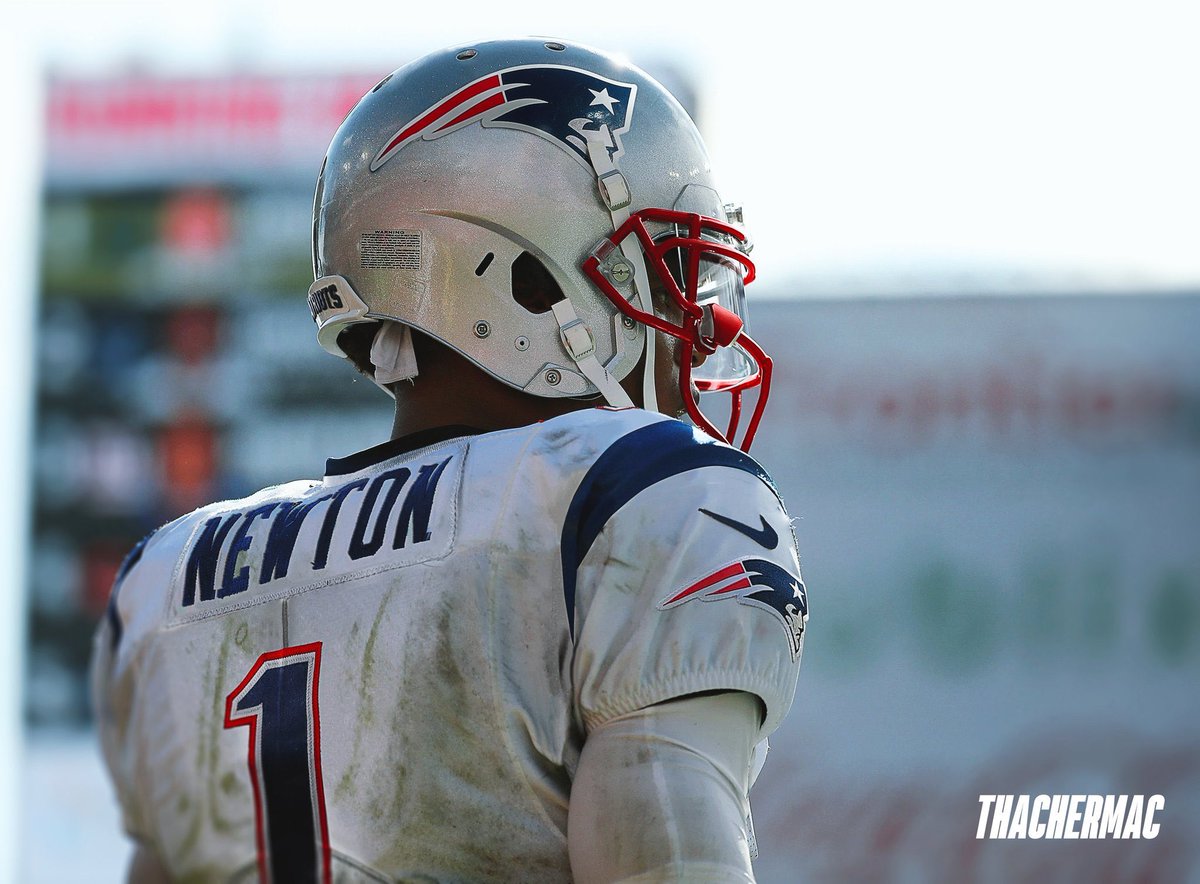 Why does this matter?
The team and dynasty that most NFL fans hoped was dead after the departure of Tom Brady may have risen from the grave with the signing of former MVP Cam Newton. The entire balance of power in the AFC may have just shifted.
Look at the Patriots' schedule with fresh eyes and you'll see elite quarterback matchups across the board: Cam Newton vs. Russell Wilson in Week 2, Cam vs. Patrick Mahomes in Week 4, Cam vs. Jimmy Garoppolo in his return to Foxborough in Week 7, Cam vs. Lamar Jackson in Week 10, Cam vs. Deshaun Watson the week after that, and Kyler Murray in Week 12.
What are people saying about it?
Bill Belichick hasn't said anything publicly yet, but he did have glowing comments about Newton in 2017.
Richard Sherman recently called it, "disgusting" that a former MVP had to sign for so little money.
New York Jets (for now) safety Jamal Adams praised the division-rival Patriots for the signing.
Who can we talk to about this situation?
Check your contacts for former Cam Newton coaches or teammates. Would any members of the Panthers broadcast team join to talk about what he brings to New England? Because of the Patriots' media lockdown it's unlikely anyone from the team will do an interview, but check anyway. What about Patriots' radio analyst and former quarterback Scott Zolak?
Is there an aspect of the story that should get more attention?
When is the last time we saw a head coach this good teamed with a mobile quarterback as good as Cam?
Is Bill Belichick the Phil Jackson of the NFL? No matter what, he always has elite stars on his team. He goes from 20 years of Tom Brady straight to another MVP, just like Phil Jackson went from Micahel Jordan and Scottie Pippen in Chicago to Kobe and Shaq in L.A.
What happens next?
One easy way to get into this is to check what Las Vegas is saying about the situation. Are there updated odds on the Patriots' playoff chances? Super Bowl chances? What about Cam Newton's odds to win the MVP? Are there Cam Newton prop bets? If not, make some up yourself.
Squeezing multiple angles out of one story is the lifeblood of any sports talk radio show – especially when news is slow. If you find yourself at a loss for how to attack something, answering some simple questions about the topic can often spark creativity and lead you towards an interesting destination.
This week's episode is all about the NFL. Demetri explains why the league embracing kids is long overdue, Andy Masur stops by to breakdown the first Manningcast, and Ryan Maguire explains why some sports radio stations are missing a golden opportunity to shine on Sundays.
Podcast: Play in new window | Download
Subscribe: RSS
Interviews Thrive On Podcasts In A Way They Can't On Radio
"Opportunities that a podcast creates open doors to audio that is simply superior to live radio."
Live radio vs. podcasts seems to be a heavyweight fight that isn't ending anytime soon.  Podcasts are growing so much that companies that do radio are also now offering podcasts. This column is hardly about that fight. 
Instead, this is about how a podcast interview is a better way to get the best out of the guest than anything live on a radio station. This is not about downloads or clicks or sponsors. Solely about the content that is being produced.
A podcast makes the guest more comfortable and is more intimate than a live radio show. Especially in sports.
Since 2015, I have hosted and produced 656 podcasts (yes it was fun to count them) and hosted many radio shows. My current shows are called Sports with Friends, Hall of Justice, and Techstream. That last one I host with tech expert Shelly Palmer.
On radio, there is a myriad of things the host has to do besides focus on the guest.
First, there are the IDs. Program directors have always told me ID the guest every chance I get. "We are talking with Eli Manning on WFAN," is heard 7 times during an eight-minute segment.
On a podcast, the name of the guest is on the player or app that is playing the podcast. "Episode 1. Eli Manning, New York Giants" scrolls across smartphones, car radios, or other devices constantly.  Never interrupt the guest with an ID.
Then, there's the fact that it is recorded and not live. I have a standard preamble that I say to any guest before any record light turns on.
"I will push," I explain. "I will see where the conversation takes us, but I do tend to push. However, I'm on your side. This isn't some expose'. If something comes up that you don't like your answer, tell me. I'll take it out. If there's something that I say that is bad or wrong, tell me, I'll take it out. This is a conversation, not an interview."
In 656 podcasts, only one player, Bryce Harper (then of the Washington Nationals) asked me to take something out of a podcast.
We were doing Episode 54 of Sports with Friends when the subject of Dusty Baker came up. He had just been hired to manage the Nationals. I mentioned in passing that Dusty had given the eulogy at my best friend Darryl Hamilton's funeral.
Bryce was so intrigued that he recalled the comments I had made and asked if we could pause. We then spoke for a good 10 minutes about the kind of person Dusty was. Why Darryl held him in such regard. It was a really inciteful chat. Never was on the podcast.
Still, guests do relax when told that the editing option exists. They let their guard down. The host of a podcast can ask deeper questions.
"Who was the first person you called when you found out you were traded?"
"Have you seen a life for you after football?"
"How much do you hate a certain player?"
All questions, that if asked live, could seriously backfire. So not only does the guest have a guard up, but the interviewer also has to play it relatively safe, when they are not IDing the guest for the umpteenth time.
Time constraints also don't exist in a podcast where they are beholden on live radio. The guest is just about to tell you they did cocaine during the World Series, and you are up against the clock.
I have hosted shows over the years where the guest was phenomenal, but I screwed up the PPM clock. That was the takeaway.  The clock is important on a live medium that needs to get that quarter-hour.
I try to keep my podcasts short. You wouldn't see it from looking at the lengths of my episodes. Still, I feel that if someone wants to talk and dive into a topic and it goes a little long, I will never cut the guy off.
Ken Griffey Jr. spoke for 45 minutes with a cigar and his feet up on the phone by his pool. He was telling jokes and stories. I wouldn't have stopped that if a train was coming. When I hosted Mariner content at KJR in Seattle, our interviews usually last 5 minutes.
Jon Morosi broke down the future of clubhouse access and how he traveled during Covid. Then he told an amazing story of his wife working in the medical field and how that impacted all of his family. Shannon Drayer of 710 KIRO got so in-depth in her arduous journey from being a coffee barista to the Mariners on-field reporter. It was split into two episodes.
Former porn star Lisa Ann talked about her decision to quit the business. Even Jason Barrett himself was Episode 173 of Sports with Friends.
(When in the past has Jason Barrett been in the same paragraph as a porn star? Note to Demetri: please leave it in.)
The radio industry is seen to be cutting costs wherever it can. Mid-market stations are not doing night shows anymore, instead offering nationally syndicated programming. 
Weekends are another avenue that perplexes me. Talent that is not deemed good enough to be on during the week is often given weekend shifts. Also, some Monday-Friday hosts add a weekend shift to their duties. Here's a theory: play podcasts. Format them to hit your PPM time marks.
They don't have to be my podcasts, but in the crowded podcast space, surely there are sports talk podcasts that are intimate, deep, and fun. Since we live in a data-driven age, let's see how a radio station fares playing high-quality podcasts or portions of them, vs. weekend hosts.
Program directors often worry about the outdated nature of a podcast. That sells the podcaster short. As someone who has been in the podcast space since 2003, I know how to make them timeless, and companies make shows often enough, that rarely would they be outdated.
Quality shines through the speakers.  The spoken-word audio format is continually evolving. Opportunities that a podcast creates open doors to audio that is simply superior to live radio.
The podcast industry is continually evolving. Radio needs to evolve as well. Then, it can be a fair fight.
National Voices Can Work For Local Clients
"Distance, like absence, can make the heart grow fonder."
Selling personalities is one of the hottest trends in media today. Sure, most of the buzz is around social media influencers, but radio has long had a relationship with its audience based on personal connections between host and listener. And nobody has a better relationship with their audience than a sports radio host.
I am sure you are leveraging your local hosts by now. Live spots, testimonials, remotes, and promotions are all great tricks of the trade, as well as sponsored social media posts. But does your station carry syndicated shows? I am sure you do either from 7 pm-12 am Monday-Friday or on weekends.
In 2018, The Ticket in Boise, Idaho brought CBS Sports Radio host Damon Amendolara and his co-host, Shaun Morash, to town for a Boise State football game. Damon had just switched to mornings from evenings, and his show aired in Boise from 4 am-8 am Monday – Friday. His ratings were decent, but nothing that stood out considering the daypart. It was thought to be risky to sell him into sandwich shops, pizza places, appearances at local legend hangouts, and so forth.
Boise State head football coach and QB Bryan Harsin and Brett Rypien did a live shot on the show from the on-campus bookstore. At dark thirty. It all worked. DA and Morash were hits! Everywhere they went, lines and crowds awaited them and they hit spots in a two-county area.  The few days of appearances worked so well that DA is back in Boise three years later, this time for a week. Now, DA is doing his show from resort hotels 2.5 hours away, taking riverboat adventure fishing trips in Hell's Canyon, craft beer tours for his sidekick Andrew Bogusch and hosting college football viewing parties at brewpubs. Every station that carries syndicated shows probably has a DA success story waiting to happen. 
Start by listening to the shows, know the benchmarks and quirks of the national personalities or call the affiliate rep and ask. Does the talent discuss their love of beer, BBQ, pizza, whatever? If they do, then go ahead and sell them to a local client. The national talent can do the spot and endorse your client. If it's a product, send one to them. Figure out how to get them a pizza. If it's a service, do a zoom call with the client and let them start a relationship. Include some social media elements with video. The video can be used in social media and can sit on the client's website. Yours too!
If you want to bring the talent to town, do it for a big game, local event, or 4th of July parade, and the sponsors will follow. Run a promo during the talent's daypart asking local sponsors to text in to reserve their promotional spot. Have the talent cut liners asking the same thing. Take the NFL Sunday morning host and sell a promo to a sports bar where the host zooms in to a table or room full of listeners, and they watch a portion of a game together. Or sell the same idea to a national chain and do an on-air contest for a listener to have a home watch party with the zoomed-in host complete with food and beverages from your sponsors sent to both locations. How about sending your #1 BBQ joint that handles mail orders and sends some food for the talent? They can videotape themselves reheating the BBQ and make some great Facebook and Instagram videos.  
Distance, like absence, can make the heart grow fonder. Try selling a nationally syndicated host inside your market. I promise you'll like it.