The future for both Pablo Torre and ESPN Daily is brighter than ever.
The Harvard grad turned sports writer won viewers over following his on-air debut with ESPN. Championed by none other than the great Tony Reali, Pablo was an instant fan favorite of the Around The Horn rotation. In a press release from ESPN, the network cited that Torre's regular presence on both Around The Horn and Highly Questionable will continue as he assumes the host position of the ESPN Daily Podcast, which launched in October.
The multi-platform success combined with the raw talent, ambition and insight that Pablo brings to the table as the new host of ESPN Daily have excited fans and talent in the industry.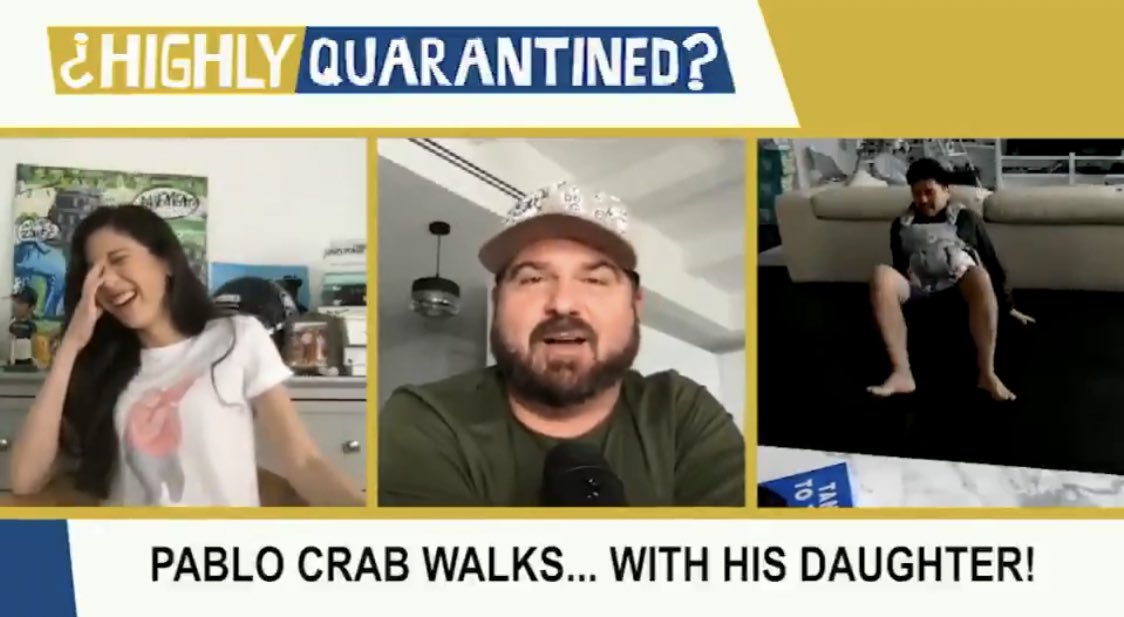 In his eight years with ESPN, the audience and the sports media world are in for a treat as Torre's arsenal is caked with weapons that highlight the key ingredients necessary for success in the podcast platform: journalism, skilled content selection, calculated research, thoughtful analysis, unbridled ambition and passion.
I had the pleasure of speaking with Pablo about his career and what to expect out of ESPN Daily with him at the helm.
Chrissy Paradis: So I'm going to start off by congratulating you on the news about ESPN Daily. How excited are you about this opportunity?
Pablo Torre: I'm wildly excited, and I'm in general a pretty picky person when it comes to what I take on in terms of projects, and this was one that as soon as I even vaguely heard a rumor about it, I was already super interested. It just makes a lot of sense for me and my skill set and my passions, and I'm a fan of the show and it's coming out of a good bit of news for my friend Mina Kimes obviously, so it's one of those rare sort of media transactions that is kind of celebratory all the way around. It's actually been a really rewarding couple of days so far.
CP: Absolutely. And I know that you mentioned Mina Kimes and her work on the show thus far. I know there's been mention of Mina continuing to join you on ESPN Daily from time to time, as well.
PT: Yes, so she'll be one of our go-to football correspondents, and then she has kindly volunteered when I have to take some vacation to be a fill in host. So, she will still absolutely be part of the family.
This was something that she was obviously with from the ground floor, so I want to make sure that she feels both welcome and an active part of what we're going to keep on building and developing.
CP: And in terms of the development, are there any changes or additions you plan to to implement as host of ESPN Daily?
PT: Yeah, definitely. I mean one of the obvious things that's gonna happen for us is that the personality of the host will kind of shape, I think, a lot about the sensibility of it.
One of the great things about this show and why I was so excited about taking it over is that Mina has a sort of managing editor role when it comes to picking and choosing what she wants to cover and how to cover it. And we have an amazing team of people that ESPN built and gathered and hired that is obviously essential to the doing of the show– but the host's ability to shape that coverage, is I think the obvious way it'll change.
But beyond that…I love the show as it is, I want to keep growing it. I want to keep increasing the audience that's sort of implicit in the task at hand but for me, I'm excited about pushing the limits of what they've done. So, for instance, we're a five day a week, daily show and they have done such a great job of curating and elevating voices within the company–journalist's voices, based on the stories they do. We absolutely want to continue to be the place to get those voices to sports fans everywhere, but for me, I also think it'd be cool to sort of play with the form and format a little bit. So, we can do shows like that, but I'd like to sort of sprinkle in a little bit more newsmaking and even news breaking. I think the podcast format in the daily context that we do it in can actually be a real venue that's worth investing in, when it comes to breaking some news; so I want to do a little bit more of that.
I want to continue to establish go-to correspondents, people who I can return to over and over again, that listeners of the podcast can expect to hear from because I think curating a sort of rotation like that would be really cool. And I also want to spotlight new voices.
So for me, I think there is the interviewing of journalists, there's the interviewing of newsmakers, and then I think there is also the possibility to do a little fun theater of the mind stuff, sort of play with narrative a bit more.
Obviously, this is all very abstract but I think with a five day a week show, the ability to be multiple, as an NFL coach might say, in our approach, in our scheme is actually one of the advantages of this format and one that we actually have the staff to do.
CP: That kind of leads into my next question. You worked with Bomani Jones for a number of years. He's such an innovative, forward thinker who broke the fourth wall in sports television by having conversations directly and honestly. What have you learned from him and what are some of your more memorable High Noon moments?
PT: Yeah, I mean what I enjoyed so much doing High Noon that I will use to inform this podcast is the value of a deep conversation. And having the space to explore digressions having the space to engage as you said with the audience about topics that maybe they don't hear about all the time on sports talk shows or sports radio shows or podcasts. That's exactly the sensibility that I want to bring, and the standard I want to uphold when it comes to having discussions on this podcast. I want to have not just the conversations that are smart for sports, but smart for any medium, any format, any type or genre of podcasts; whether that's news in general or politics or culture.
I think what we're aspiring to build with ESPN Daily is something that can hang with the best of the best when it comes to conversation. And so that sensibility of having a very wide aperture of interest and curiosity; that's something that I enjoyed so much with Bo and why High Noon, I felt was a special show.
CP: I'm curious about the role The Dan Le Batard Show with Stugotz (or as I say, the 'Le Batardian') influence has played in expanding the format, but specifically, for you in your experience working with him?
PT: I mean look, I come from Dan's coaching tree, I'm a Le Batardian piece of fruit that has grown from that tree. What I've always enjoyed about Dan is that he's not only a serious voice on serious matters, but he's also one of the funniest people at the network. And so for me, it's that mix of high and low. It's highbrow and lowbrow. It's serious and comedic. It's understanding that the job fundamentally is to entertain.
But the metaphor that I have been thinking about when it comes to how I want to be is both delicious and nutritious. How do I want to make people laugh, as well as think and even cry sometimes? I think about it in terms of: I'm cooking a meal and I want to make sure the ingredients are balanced. I want to make sure that if I'm going to give a kid vegetables. I want to give my daughter broccoli, for instance, she's not old enough yet to eat food but soon she will be. I like broccoli and cheese, let's melt some cheese on top of this. Let's make sure that the person that is listening doesn't feel like they're being force fed something that they don't enjoy.
Dan, and how he does his show, has always been a Northstar for me, in that, he's aware that if the listener isn't laughing and if the listener isn't learning, then we're falling short of the goal we're setting out to achieve.
CP: Given the challenges of 2020, what have you learned or taken away from the sports-free shows you've worked on? You definitely have been quick to adapt with Highly Quarantined. Do you feel that in exploring alternative content, when there aren't any live sports to cover, you learned more about what resonated with the audience?
PT: Absolutely. strangely, even though a sports media job without sports seems like a nightmare, in some ways it's actually been able to showcase some of our strengths, and some of my most creative, kind of weird, ambitions. I love being offbeat. I love giving people something they're not getting anywhere else, and so in a world without browser games because there are no games, the question of "well, what would a viewer of video or what would a listener of audio find interesting" is a question that I think can expose who actually can create content most creatively. And so for me, I find that the ability to have that out of the box sensibility is kind of perfectly suited for this time.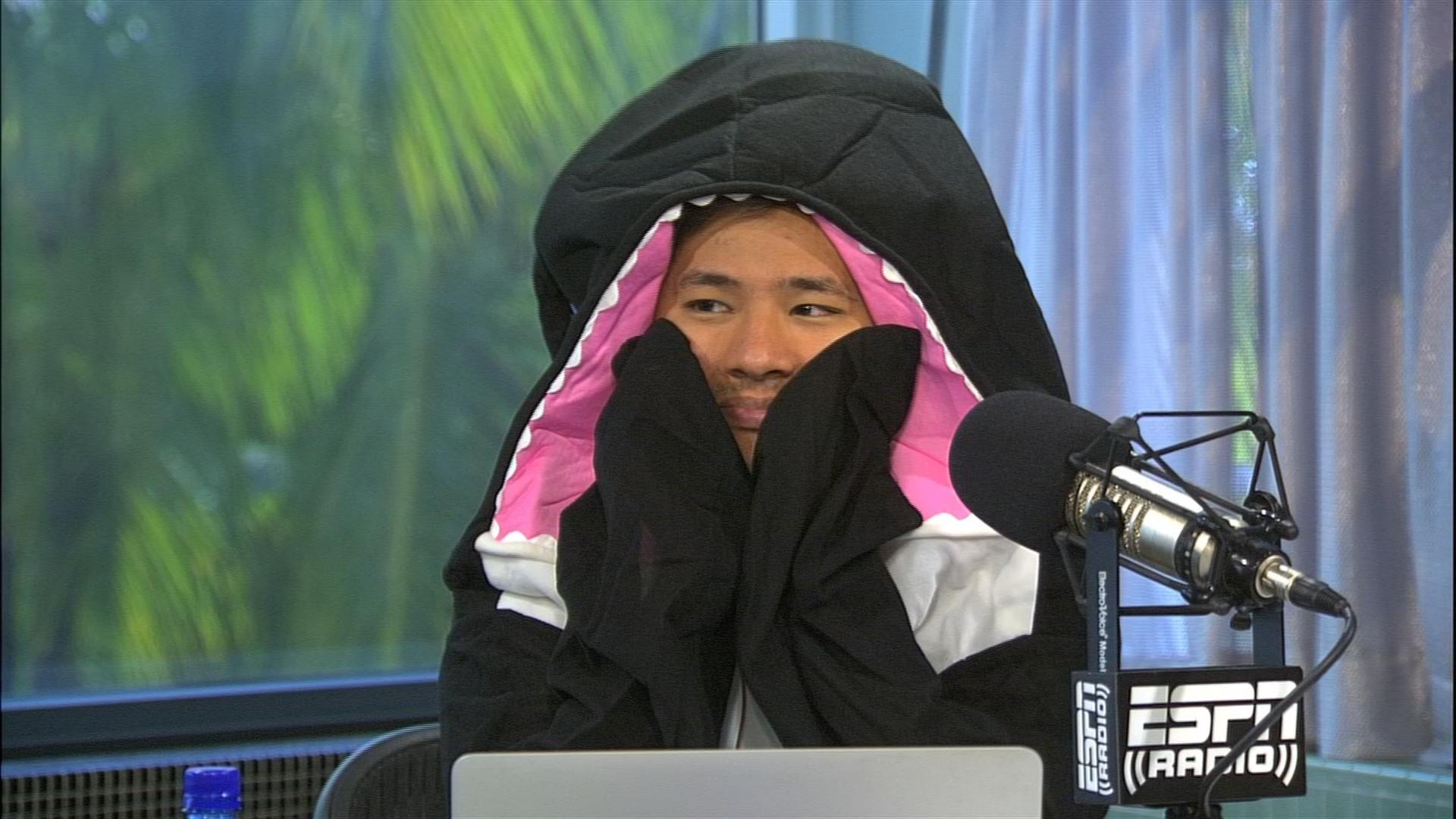 Growing up and coming up through journalism, I came up through magazines, so I wasn't the daily beat guy. I always read those guys and I always paid attention because I was, and remain, a sports fan to my bones. But, I came up at Sports Illustrated and then ESPN The Magazine, so my sensibility has always been to be more open minded and curious and enterprise driven, as opposed to 'here's the number one story of the day, let's make sure that we hit it in the way that people may have already expected to have seen this be hit.'
That magazine sensibility of 'we're gonna sprinkle in a long form story about someone that you may not know, but we think it's worth your time' I think that plays into a podcast like the one we're building and developing. That's something that I think ESPN Daily is particularly uniquely suited to pursue.
CP: You've been with ESPN for years, and with Sports Illustrated, as well in different capacities. In your time working with ESPN, short of taking the reigns at ESPN Daily, what has been your favorite moment in your time with the company.
PT: And that's a great question because I've done a lot of absurd things I never would have dreamed. Yeah, I mean obviously launching High Noon with Bomani was a culmination of a career. It was something that I am still so proud of doing because it was different. It sounded and looked like nothing else, and I'm proud of what we did.
But beyond that, I would say, I've been so grateful to work on shows with people that I admire. So, on PTI, getting to know Tony Kornheiser to the point where he attended my wedding…and if you know anything about Tony Kornheiser, the guy doesn't like going to or doing anything not directly inside of his comfort zone. But that's a guy that I look up to, not only as one of the legends of sports broadcasting but as a writer.
We just talked about Dan. Doing Highly Questionable, still today, with Dan is one of the most fun things I do in my life. It's just hanging out with a guy, who again, I look up to, but has since become my friend.
I mean, I married Dan Le Batard. I was the guy who married him and his wife in Miami, when they got married two months ago.
CP: So, you're still ordained?
PT: Yes, I am an ordained minister of The Universal Life Church, so ESPN Daily can also do weddings.
I've basically got to work with people that I've legitimately gotten to love and know, as real close friends. that's the best part about this job; my heroes in this business are now people that I continue to work with, talk about and talk to. And that's a dream.
CP: Speaking of working alongside great talent, if you could choose any sports figure (coach, player past, present) to be your co-host, who would you choose and why?
PT: Well, the easy answer, for me, is Bill Walton, okay. And there are other voices out there that I respect and love and I know there are bigger names even, but I just find Bill Walton to be the most entertaining and disruptive and subversive voice, maybe in all of sports broadcasting. I just love his whole sensibility. So for me, I say that immediately just because that was the guest we wanted on High Noon that never got to happen. I just want to hang out with Bill Walton inside of his teepee, and I don't want to hurt the feelings of my friends I love working with like Mina Kimes, I work with her. I love working with her, but unless Mina gets a teepee, it's going to be really hard for her to compete.
CP: To wrap things up, I just wanted to do some word association– first thing that comes to your mind.
PT: Okay.
CP: Bomani Jones?
PT: Brilliant.
CP: Dan Le Batard?
PT: Generous.
CP: Tony Reali?
PT: Vital. I would like to credit Tony as he was key to me being on Around The Horn. Like Kornheiser, Tony Reali attended my wedding.
CP: Mina Kimes?
PT: Unstoppable.
CP: Izzy Guiterrez?
PT: Let's go with shirtless.
CP: That is fantastic.
PT: You've got to look up the photos of Izzy on a train track, I mean he is the most beautiful person at ESPN, and possibly, in sports media. He's intimidatingly shirtless.
CP: Last but not least, how about Mike Golic Jr?
PT: Ooh, thick, with several C's. T-H-I-C-C-C-C.
CP: Who got to fulfill his lifelong dream of hosting The Nathan's Hot Dog Eating Contest this weekend..
PT: First off, Gojo is the perfect person to be doing that.
And I have so much respect for that whole enterprise because weirdly, and randomly the first story I ever did for Sports Illustrated was covering The Nathan's Hot Dog Eating Contest. It's always been one of my favorite events for that reason. And one of my friends is now involved in the broadcast.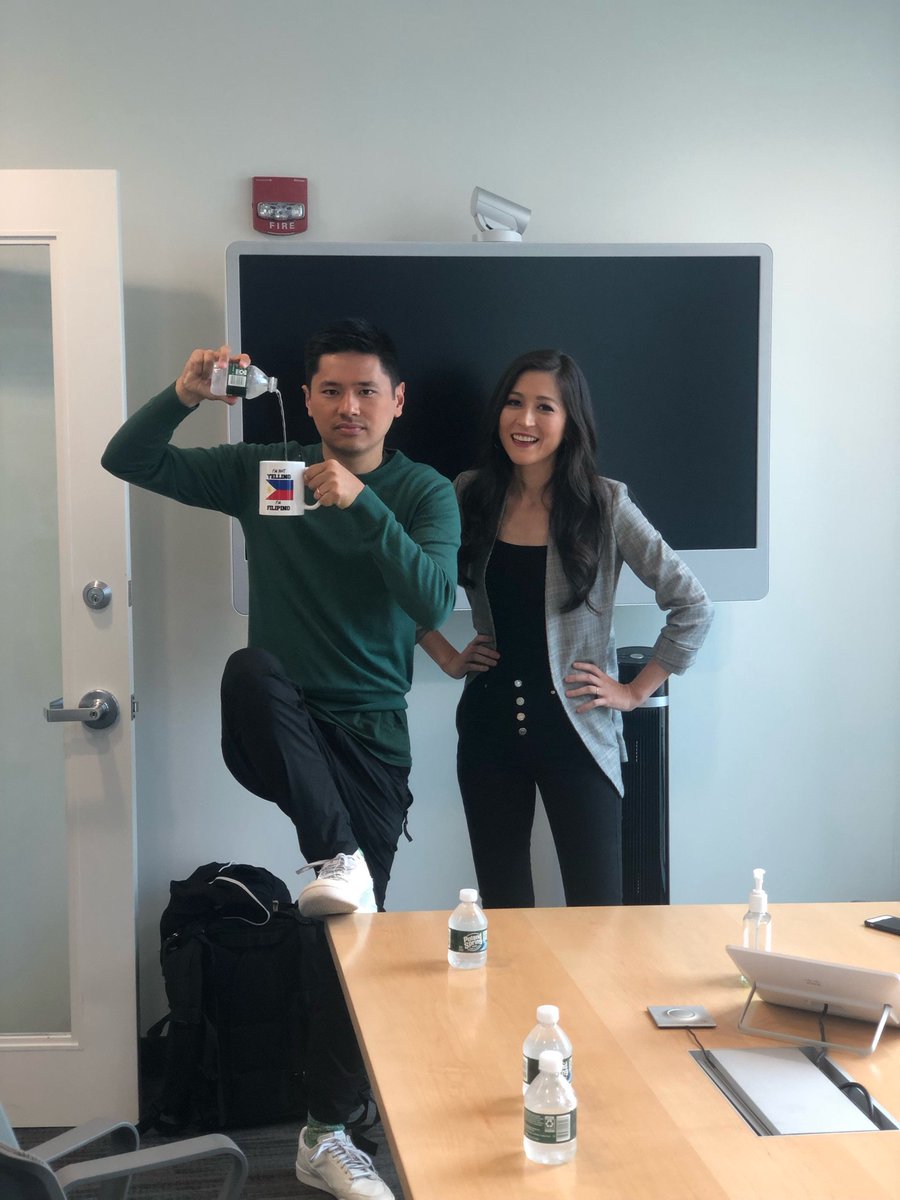 CP: How full circle is that? I am so, so excited about the show. I know the transition is fast approaching.
PT: I'm going to be actually substituting in throughout July. I'll be doing an episode Thursday, July 9th. I'll be doing some episodes later on when Mina goes on vacation. And then August 1st is the official change over date.