Sports or Politics? Flip-Flopper ESPN Can't Decide What It Is
"Desperate for eyeballs, the network has re-embraced the social justice commentary it abandoned in 2018, yet it's wrong to downplay coverage of a pandemic that could shut down sports."
The first sign of trouble for any desperate company is the complete, amnesia-based 180. Wasn't it only two years ago when ESPN decided it needed less Colin Kaepernick, Jemele Hill and activism? Now, ESPN and Walt Disney Company want more Kaepernick, Hill and activism — and once Bob Iger and Jimmy Pitaro stop teetering like Bobbleheads in a windstorm, perhaps they'll start to think again about what their viewers want.
Sports.
I thought ESPN finally had grasped as much when Iger hired Pitaro to replace John Skipper, who'd become more a '60s hippie than a sports network president. Not long ago, in the fall of 2018, Iger communicated a sea change from his perch as Disney chief executive when he told the Hollywood Reporter: "There's been a big debate about whether ESPN should be focused more on what happens on the field of sport than what happens in terms of where sports is societally or politically. And Jimmy felt that the pendulum may have swung a little bit too far away from the field. And I happen to believe he was right."
They WERE right. Until they weren't.
Anyone who knows me realizes this isn't some shallow fanboy directive to "stick to sports.'' Never have I stuck to sports, as evidenced by recent columns and podcasts, including a takedown of a creepy bigot at Barstool Sports and my hope that sports continues to attack racism while ignoring President Trump's tweeting barrages. In ESPN's case, it's an exercise in understanding the expectations of your traditional audience — the daily digest of sports — and not straying awkwardly as a miscast political commentary machine. But that's about to be reprised after Kaepernick, with Bristol-ousted Hill as his lead producer, cut a lucrative deal to create "scripted and unscripted stories that explore race, social injustice and the quest for equity.'' A featured project will be an ESPN documentary series on Kaepernick, the quarterback-turned-civil-rights-force, that is sure to stretch for weeks like "The Last Dance'' blockbuster.
Again, there is a reason millions of people watch CNN, Fox News and agenda-driven news channels. It is not the reason people watch ESPN, even now, in a volatile and divided America.
No doubt there is ample room at the network for content that continues to expose systemic racism, a monumental theme of this culture-crushing 2020. But to flip-flop so abruptly as a policy-maker smacks of opportunism in the crumbling house of Iger, whose entertainment empire has been devastated by the pandemic — Hollywood, sports, amusement parks — and can rely only so much on Michael Jordan and the streaming debut of "Hamilton'' amid abysmal third-quarter fiscal numbers. When in doubt, tap Kaepernick. When in doubt, have Stephen A. Smith lambaste Trump for foolishly suggesting the noose in Bubba Wallace's Talladega garage was "just another HOAX.'' When in doubt, have other personalities weigh in on racial injustice. To be clear, those are important content elements at all times, not just in the current climate.
But when juxtaposed against Iger's comments less than two years ago, the sudden embrace of race — anew — comes off not as a natural function but a push to bring eyeballs and relevance to a network with no live sports and ratings that faintly recall the fledgling days of tractor pulls and Irish hurling. Race has become the dominant topical substance of the network and its accompanying news site when, suspiciously, ESPN has been mostly hands-off in critical commentary about the resumption of sports.
Why would that be? Oh, because ESPN is a business partner of Major League Baseball, which is botching early COVID-19 testing protocols the way it botches everything else it touches. One by one, the prominent likes of Mike Trout and Kris Bryant have voiced an alarming lack of confidence in commissioner Rob Manfred and his ability to launch an abbreviated 60-game season, much less complete a World Series in late October. Said Bryant: "What we agreed to was testing every other day, and we've had guys who showed up on (June 28) and hadn't got tested again (until) seven days later. And you don't get the results until two days later. That's nine days without knowing. If we want this to succeed, we have to figure this out. I wanted to play this year because I thought it would be safe. Honestly, I don't really feel that."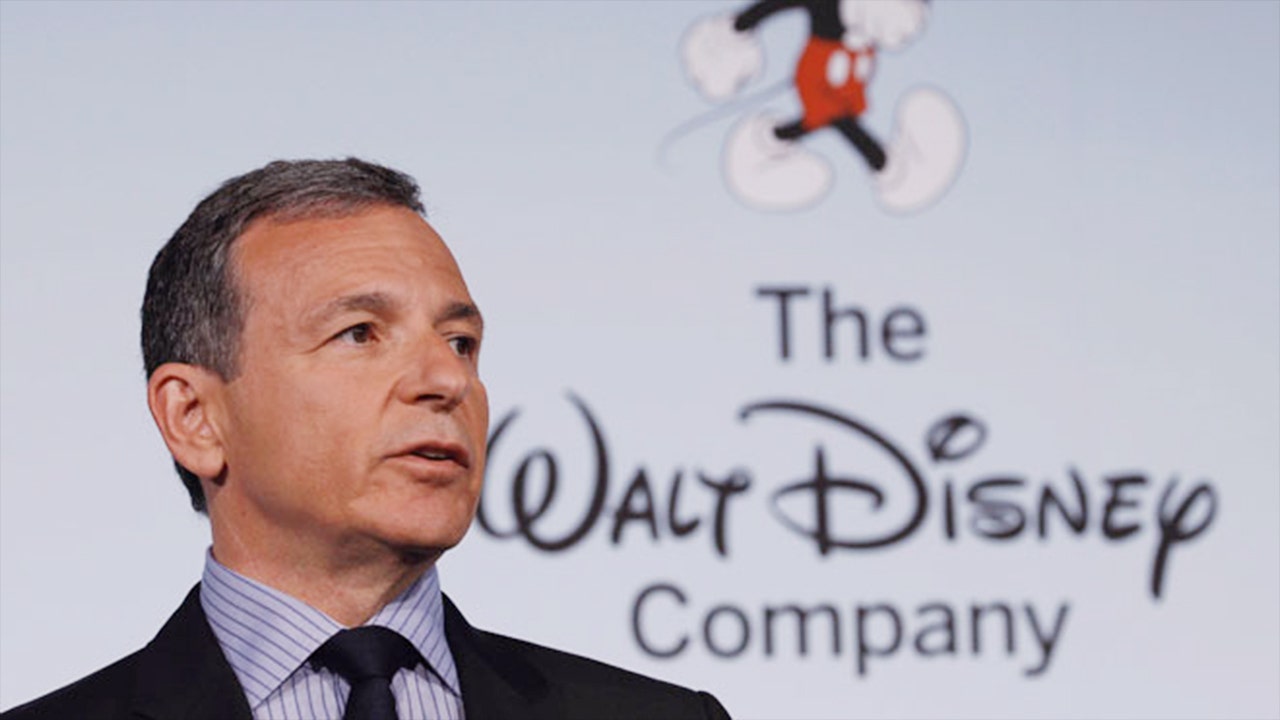 How did ESPN respond to the flurry of concerns, opt-outs, positive virus tests and protocol buffoonery? Tamely, with a wishy-washy request for patience from baseball insider Jeff Passan. We're only talking about a deadly health crisis here, folks. Why not apply the same heat on Manfred that Stephen A. directs at Trump? Oh, maybe because ESPN was busy leading its site with the 2020 MLB schedule, including two opening night matchups: Yankees-Nationals, Giants-Dodgers.
"ESPN will broadcast both games,'' ESPN reported.
Expect an even longer editorial runway for the NBA, which literally is beholden to Iger for offering Walt Disney World as the league's medically contained bubble. There will be problems, including players who stray from protocol or want to go home, and a possible lack of transparency concerning infected players. What if LeBron James tests positive? Or Giannis Antetokounmpo? Will the public ever know? Will the league cite a sprained toe? With the NBA restricting bubble access to merely a few hand-picked media people, ESPN's reporting presence becomes more urgent. But if commissioner Adam Silver asks his network bedfellows to withhold sensitive information, does anyone have faith that journalism will prevail when the league and network are trying to recoup billions?
Tuesday, Silver acknowledged concern that more positive virus tests once players are sequestered in the bubble could jeopardize the season — "in essence (putting) a hole in our bubble,'' he said. This should have been the lead story on ESPN.com. It was not.
Pro football, the ultimate contact sport and uniquely vulnerable to a massive coronavirus spread, has little chance of launching a season in September. You wouldn't know it watching ESPN, which minimized a story in which NFL Players Association president JC Tretter said the league "is unwilling to prioritize player safety and believes the virus will bend to football.'' Of course, ESPN was all over the record-smashing contract extension of Patrick Mahomes, as well as the anti-Semitic messages posted by Eagles receiver DeSean Jackson, whose direct superiors in Philadelphia — owner Jeffrey Lurie and general manager Howie Roseman — are Jewish. Both were major stories. But any bigger than a union leader suggesting the NFL is intentionally risking players' lives?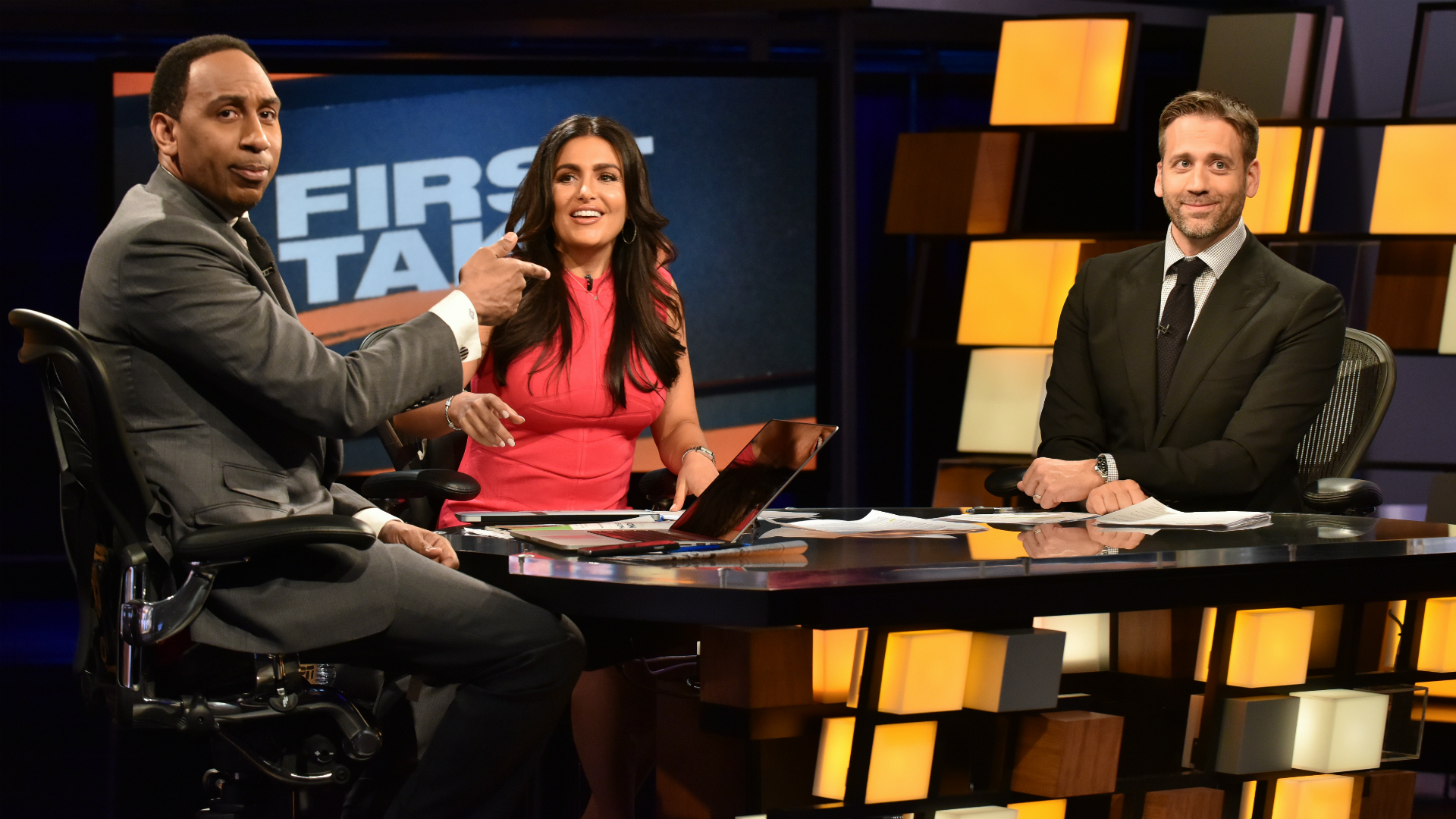 Brainwashing, I call it. The heavy coverage of racial issues should be flanked by equally heavy coverage of the pandemic, which will continue to threaten the future of sports — and ESPN's existence — until a vaccine is approved and distributed, which could be years away. For almost four months now, Bristol has wanted you to believe the return of sports is imminent. "LIGHT AT END OF TUNNEL,'' flashed a graphic atop a "First Take'' chat this week about the NFL. There is no light, of course, but there was a statement from Iger about Kaepernick, contradicting his words of 22 months earlier.
"During this unprecedented time, The Walt Disney Company remains committed to creating diverse and inclusive content that resonates and matters," he said. "Colin's experience gives him a unique perspective on the intersection of sports, culture and race, which will undoubtedly create compelling stories that will educate, enlighten and entertain, and we look forward to working with him on this important collaboration."
What I want Bob Iger to do is explain, to his core ESPN audience, why COVID-19 is anathema to a $200 billion sports industry and his once-almighty network. Seems telling the truth would be bad for business.
OutKick 360 Isn't Just Talking To The South Anymore
"We came in with an understanding of Nashville, North Alabama, Southern Kentucky, East Tennessee, West Tennessee and then they email us saying, 'let's go for everywhere and see how this thing can grow'."
When Jonathan Hutton, Paul Kuharsky and Chad Withrow announced they were leaving 104.5 The Zone in January of last year, no one doubted where they would end up. The show, formerly known as The Midday 180, was clearly bound for OutKick. After all, the three hosts had been friends with Clay Travis for years.
The only real question was how would it be delivered to the audience? OutKick wouldn't be the first company to re-launch what was once a radio show on a digital platform. That wasn't enough for the trio though.
At The Zone, Hutton, Kuharsky, and Withrow had built a loyal following. It showed in the podcast and streaming numbers, something they didn't think was valued properly, and it showed in the ratings. This show had a future on terrestrial radio. It was just a matter of introducing it to other stations in the geographic footprint that made the most sense.
"The root of the tree for us is Nashville, Tennessee, the southeast, and it kind of spreads from there," Kuharsky says. "Based on where we did the show for 10 years, where our initial expertise is, where we have the deepest roots and all of that, it just makes sense."
OutKick isn't a little mom-and-pop business. Even before FOX bought the site, it had significant backing behind it. It's not like the crew, now re-branded as OutKick 360, was flying completely solo.
When you are trying to syndicate a sports radio show though, you may as well be on your own if you do not have the backing of ESPN, FOX Sports, or CBS Sports Radio. Hutton said he was going to rely on that regional expertise as the sales pitch. These are guys that know what sports fans in the Southeast want. He was going to make sure Southern programmers knew that.
"On a Monday morning in April, if you wake up, chances are, if you're listening to the coast to coast radio, they're leading off with something New York Knicks or Lakers or they're going to talk Yankees or they're going to be discussing the New York Giants or whatever it might be," Hutton pointed out. "But you can talk now, SEC football, coast to coast and people will tune in as well. NFL sells. Ratings prove that. And that's what we were going to bring. We're going to play the hits and speak to an audience in the heartland of America that wants to talk football 365!"
Hutton, Kuharsky, and Withrow have adopted a tag line for their show that makes their priority clear: "bringing sports back to sports talk." Sure, there may be distractions. FOX Sports suits really got a kick out of Kuharsky talking about how much he spends on Christmas decorations for instance. At their hearts though, these three are sports fans.
That is assumed of all sports radio hosts. When you put the OutKick brand on a show though, people make other kinds of assumptions. After all, the site's founder Clay Travis has made a hard swerve into the political realm and has made it clear that when he sold the site to FOX, his vision was that it could be "a bridge between FOX Sports and FOX News."
Hutton says he has a simple message for people that approach the show with preconceived notions: just listen first.
"I would hope they would listen to the show and judge us based on the product. We are the sports branch wherever we have been or will go. And, you know, being agenda-free can be what our show is about when it comes to sports. I don't care what channel you turn on, there is an agenda there. So our goal is to be agenda-free, and to be authentic in what we're doing instead of laying down a preconceived line of thinking one way or the other."
It doesn't mean that the show is nothing but Xs and Os. Withrow admits that sometimes, the conversation may make you uncomfortable, but just because it might go that direction doesn't mean it is a political statement.
"If we were to come on and say, you know, 'this race-baiting episode by ESPN is pathetic,' well, 95% of sports fans feel that way, but 95% of sports media won't say it. So when we say it, someone's going to say, 'Oh, well, they're just being political, they're falling in line' and I don't see it that way. I see it as no, this is how sports fans who want sports think."
Withrow continued, "They think it in black and white, not race. They think in wins and losses, and who's the better quarterback? So stop infesting everything with some political leaning or just whichever way the wind is blowing. To me, that's what OutKick was founded on, being fearless and saying what you think, regardless, if it's going to be popular or not. Certainly what Clay has done has gone into the world of politics, but what we're doing, if you listen to our show, we really don't get into politics at all."
When FOX completed its purchase of OutKick, plenty in the industry wondered what it meant for Hutton, Kuharsky and Withrow. Would FOX want to be in the broadcast radio network business?
Not only was the answer yes, but Withrow says one of the first notes the company had for the OutKick 360 hosts was "think bigger".
"As Hutton said, we started with a very localized plan with radio stations and we told FOX that's what we're going to do. They looked at us like, 'why the hell not Ohio? Why not Joplin, Missouri? Why not everywhere? You guys are thinking too small'. We came in with an understanding of Nashville, North Alabama, Southern Kentucky, East Tennessee, West Tennessee and they'd email us saying, 'let's go for everywhere and see how this thing can grow'."
So there was the growth plan. OutKick 360 was going to live and die with football, the country's most popular sport, it was going to be agenda-free in how it talked about the storylines on and off the field, and the hosts were going to be authentic in how they presented themselves to the audience.
There was actually one more ingredient that Hutton wanted to stress. The show was going to sound good.
Back when Covid began and radio shows everywhere had to learn to broadcast from home, it stood out to Hutton just how bad everything on his station sounded. The three asked around and got recommendations for what the right microphone to have was. A friend told them it was the Blue Yeti microphone, so they each went out and got one.
Now, OutKick 360 is broadcast from a state of the art studio and the equipment is upgraded from a $75 podcast microphone. In fact, BSM President Jason Barrett paid a visit to the trio's 6th & Peabody location during a November business trip, and raved about the setup. He said it was private enough to allow the crew to focus on what was needed for the airwaves, yet also accessible for the hosts to interact with fans and host client events on-site.
Withrow says the location has been a hit and the upgraded technology is important, but in a time when even the biggest shows and networks are getting away with terrible audio quality, the real asset is the people dedicated to upholding a particular standard.
"The advantage that we have is David Reed, our producer, who's great with audio quality and is a stickler for it. Hutton and David Reed came up in the same school with Titans Radio on audio and quality of the broadcast being paramount to everything. He really carries that with this show."
OutKick 360 is distributed by Skyview Networks. Just because FOX owns their platform doesn't mean the show can only do business with FOX Sports Radio affiliates. In fact, Hutton says Skyview has helped "take the show to a completely different level and scope."
"They provide the horsepower for the OutKick 360 engine, and that allows us to bring advertisers and listeners together with our sports brand. We had several partners and stations already on board, and they were thrilled to learn Skyview was handling the daily distribution for us."
The trio may have a little more muscle behind them now and the bosses may want them thinking bigger, but Kuharsky says they still have the same attitude when it comes to growing their network.
"It's certainly open to whatever may come our way or wherever we can get our foot in the door."
Radio stations interested in adding OutKick 360 can learn more by reaching out to Skyview Networks by clicking here.
Is There A Right Answer To The Olympic PR Problem At NBC?
"NBC is in a no win situation right now."
Some businesses allow you to operate with a moral compass. You can look at people, companies, or situations and do some quick math on what the blowback would be if you are associated with them and steer clear. Sports media, particularly when it comes to live game rights, isn't one of those businesses.
NBC is in a no win situation right now. They have to get as many eyeballs as possible on the Beijing Olympics. The network is asking advertisers to spend upwards of $600,000 on a thirty second ad and have made promises about the size of the audience that will see those advertisers' messages.
At the same time, the network is the focus of public scrutiny for even being in China to begin with. That criticism will be amplified if there is no mention of the many human rights violations the Chinese government has been accused of for decades.
What do you do? You don't want to give people a reason not to watch. At the same time, you don't want to give critics ammunition to discredit you as a news organization.
This isn't just an NBC problem by the way. FOX faced similar scrutiny when it carried the 2018 World Cup, which was played in Russia. It will likely face a lot of the same scrutiny this fall when it carries the 2022 World Cup, which is being played in Qatar. That event in particular has been the subject of some truly horrific stories about the way the people building the new stadiums have been treated.
So what is the path forward? Fans always do some moral calculus when it comes to the ugly side of sports. How much are we willing to tolerate the exploitation of unpaid college athletes? At what point can we no longer tolerate the NFL looking the other way on head injuries?
International sports is a conundrum all its own because you are dealing with laws and customs that may not jive with our culture. Add truly deplorable organizations like FIFA and the International Olympic Committee to the mix and NBC, FOX, and other networks don't have time for moral calculus. They are checking any concept of right and wrong at the door.
NBC dropped $7.75 billion in 2014 on broadcast rights to every Olympics, both summer and winter, until 2032. The financial terms between FOX and FIFA remain a mystery, but the network will carry both the men's and women's World Cup through 2026. The price tag may be very similar to what NBC paid the IOC.
Organizations like FIFA and the IOC want that big pay day. That is why long-term deals are negotiated. Between contractual obligations and the need to turn a profit on a huge investment, networks' hands are tied.
Given all of the backlash, whether it is because the games are in China, skepticism over how necessary it is we do this in a pandemic (remember, NBC isn't even sending live broadcast teams to the games), or just a general sense of fatigue given this once-every-two-years event just happened eight months go, NBC might like the option to tag out of the 2022 games. And honestly, who could blame the network for feeling that way?
But NBC and the IOC have a deal. FIFA and FOX have a deal. These American networks are pinned in a corner by having to lock in a significant financial commitment to an organization that has no qualms about doing business with international bad actors.
Truthfully, I don't know what the right answer is for these networks. It is easy to say "Well, China is bad and Russia is bad and Qatar is bad, so don't do business with FIFA or the IOC as long as they keep going to those places."
Reality dictates that isn't going to be the path NBC, FOX, or any other network takes going forward. These multi-week sporting events provide a lot of inventory and bring with them the chance to rack up huge ad buys.
Events like the World Cup and the Olympics also are more than just sporting events to these networks. They are a chance to generate content for news divisions and a free commercial for their upcoming slate of shows. There is a reason networks see the billions of dollars of value in them that they do.
No one wants to take a PR black eye. Right now, for the most part, at least as far as the American public is concerned, those have been reserved for the governing bodies.
How long does that remain true?
NBC is a major partner of the Olympics that brings a lot of attention and revenue to the table. Forget objectionable host countries. What happens in 2028 when the Games are in LA and then suddenly NBC is the face of silencing Americans raising legitimate concerns about what hosting the Olympics can do to a city?
At some point, every company and private citizen has to do moral calculus. The scariest part for these networks is dealing with broadcast partners like the IOC and FIFA requires having to give an answer before all variables can be revealed to you.
Not every big score requires that kind of risk, but not many events offer what the Olympics and World Cup do. Any network that wants to do business with the IOC and FIFA has to decide if it is willing to swim in the swamp with gators. That usually comes with a few bites.
The moral calculus is pretty simple. How many bites can you take from a gator before the ad buys start to take a hit?
Don't Let Good Content Disappear, Never To Be Heard Again
There were so many times I'd be frustrated that a good piece of content would be allowed to simply vanish into thin air.
Good content comes out of the speaker daily from the many talented hosts that work in our industry. Unfortunately, the life span of this content is far too short. It happens and then disappears into the ether.
When something good happens on a show, you need to do more than turn it into a promo. You need to repurpose it.
If you work on the content side of the building, here are some key things I feel you should keep in mind to help give your material more staying power.
SOMETHING GOOD HAPPENS EVERY DAY, TELL PEOPLE ABOUT IT
When I was working as a content director, there were so many times I'd be frustrated that a good piece of content would be allowed to simply vanish into thin air, never to be heard or referenced ever again.
When a host or guest says something that stands out, blast it to EVERY social media channel that you're on. Do this consistently, not just on the days following a big story. Get everyone in the habit of believing and understanding that good content is put out there EVERY show and they need to keep their ears open for it.
Don't use audio clips; remember that social media is a VISUAL experience. If you're videocasting your shows (and you should), put the video up online. If you're not, create a cool-looking graphic with the quote (or quotes) of what was said. Create a template for every show, so it's "plug and play" for producers to upload before they leave for the day.
You'll be surprised how often you can go viral.
MAKE YOUR CONTENT SNACKABLE
People consume content in small portions. No one has the time or the attention span to listen to an entire show or even an entire segment. Yet we deliver content to them in a primarily longform way.
The solution? Make your content snackable.
Take a page out of what every professional sports league does. They realize that few people actually sit and watch an entire game. So they make a point to run well-produced highlight compilations and even condensed games, and upload them to all of their digital platforms.
Radio stations should do the same.
For on-demand consumption, don't just load your show audio hour-by-hour. Make sure you're uploading what you felt were the best parts of the program.
Take it a step further and do the same for ALL of your shows. Create a daily "greatest hits" compilation that consists of the best moments from each show, every day. This can not only be loaded onto apps and digital channels, but can also reside comfortably in the smart speaker space. Imagine a consumer coming home from work after a long day and simply saying "Alexa, play today's greatest hits from 101 The Fan!" They'd get a highlight real of all the good things that they missed.
Naturally, these can be sponsored, which is certainly another plus and always justifies the extra work that goes into making this happen.
OFFER IT AS MATERIAL FOR OTHER SHOWS
I've said this before, some of the best content that I've heard was hosts talking about what other hosts said on their shows.
It doesn't happen often enough, and the biggest reason continues to be one of the biggest stumbling blocks for virtually every industry: lack of communication.
Every show should have a written recap of what was discussed and when it was discussed, and that should be sent out to everyone who has a hand in content. (Hosts, producers, board ops, production staff, marketing, etc.)
Go the extra mile and have the actual audio of the good content sent out to the other shows so they don't have to hunt for it on their own. This was something, even during my days managing stations, I would do on the regular. If I heard something great on the morning show, I would find the audio and send a clip of it to the midday and afternoon shows. Even if they didn't use it, it would get hosts and producers in the habit of paying attention to what was said on our other programs.
If you have a sister spoken-word station in your cluster, get in the habit of sharing material with them when and where it fits.
Sometimes, the back-and-forth that can go on between shows ends up being legendary. It's an opportunity you don't want to waste.