Sports vs. The Virus: As Games Resume, Pandemic Rages
Defying medical logic, MLB is returning (and paying Mookie Betts) along with other prominent leagues, yet with months of virus tests determining the fate of seasons, COVID-19 remains a heavy favorite.
I am staring at two websites. The lead page on ESPN.com has a banner blasting the arrival of "OPENING NIGHT 2020,'' with logos of the Yankees and Nationals, alongside these editorial offerings: a monster $365 million deal for Mookie Betts, expert MLB predictions, highlights from the first team scrimmages in the NBA Bubble, a synopsis of Patrick Mahomes' MVP chances, a match race between Terrell Owens and Tyreek Hill (T.O. lost), pitchers plunking Astros batters, the Best of UFC and a live lacrosse game between teams with which I'm not familiar.
And here is the top headline on a New York Times lead page saved just hours earlier: "Trump Says Virus Will Probably `Get Worse Before It Gets Better.' '' Followed by: "C.D.C. Says Cases Could Be 2 to 13 Times Higher Than Reported in Parts of U.S.'' And later: "Rise in Coronavirus Cases Far Outpaces Growth in Testing.''
This is more than a parallel universe. This is a disconnect of defiance, a wedge between the continuing devastation of a raging pandemic and a sports bulldozer that insists on plowing through the carnage — death tolls, record infection numbers, lengthy waits for test results, mask-less masses — so live games can resume in North America while leagues and broadcast networks recoup billions. I don't apologize in admitting I remain torn by it all, if not baffled like never before in my years on Planet Earth.
Yes, there is the human need to celebrate uplifting visuals we thought might be lost forever: games, athletes, competition, the sporting aesthetic. But there also is the personal responsibility of hearing a resistant president finally acknowledge the truth concerning COVID-19 — "Get a mask,'' Trump actually said — and to keep being real until a vaccine or cure emerges.
And what's real, in sports, is that we have no real.
If you profess to know what will happen in the months ahead, your first name is Pinocchio and your last name is Ponzi.
The mixed messages are stupefying. The La La Land Dodgers, oblivious to a pandemic that threatens a sport already in deep existential doo-doo, are in life-pretend mode in finalizing a deal with Betts. In one sense, it's about time this cash-cow behemoth starts paying up for superstars, especially when the recipient is Betts, an African American sensation in a sport mired in a racial crisis. In another sense, who extends any player for 12 years when the world could be headed toward long-term disarray? And when White Sox owner Jerry Reinsdorf, still a power player, openly doubts there will be a 2021 season? The Dodgers march on anyway, even as California surpasses New York as the state with the most COVID-19 cases.
And even as Pittsburgh, making medical sense, rejects the Blue Jays as temporary tenants after the Canadian government refused to allow U.S. teams to play in Toronto. "In recent weeks, we have seen a significant increase in the number of COVID-19 cases in southwestern Pennsylvania," said the state's health secretary, Dr. Rachel Levine. "To add travelers to this region for any reason, including for professional sports events, risks residents, visitors and members of both teams. We know that this virus does not discriminate and can even make professional athletes very sick.''
Might every U.S. city reject the Blue Jays, in a political tit-for-tat with Canada? If so, how can MLB play a legitimate season without all 30 clubs?
And how, in good conscience, do leagues continue to hoard testing kits when so many Americans need tests to stay alive? "U.S. Labs Buckle Amid Testing Surge,'' says the Associated Press.
Look, nothing would make this seen-it-all columnist happier, for the sake of humanity and sanity, than the completion of all sports seasons and events with a minimum of contagion havoc. Baseball would avoid outbreaks from players vulnerable to transmissions in public settings. The NBA would keep hundreds of players occupied enough with cornhole events, DJ sets, golf, legal recreational drugs and a basketball postseason to avoid late-night Bubble defections requiring snitch-line calls. The NHL would do the same in Canada, where the coronavirus has been widely contained and players will be confined to restricted zones in Toronto and Edmonton (each should be called The Igloo). And football players, NFL and college, would just grunt and pound their way through the inherent risks of a close-contact sport with no chance of social distancing. Sports Euphoria would converge in the fall — the Masters, tennis majors and the Kentucky Derby joining the party — and all the corporate S.O.B.s would make back their money as fans and gamblers rejoice.
In this ideal world, sports would serve as a beacon for society to beat down the virus, as the NFL's chief medical officer is suggesting. Said Dr. Allen Sills: "I think this is important not just for the NFL and professional sports, but I think what we're trying to do — find a way to mitigate risk and to co-exist with this virus — this is really key information for schools, businesses and all segments of society. I think we have a unique opportunity but also a responsibility to use the platform and resources of the NFL to study and learn and take that knowledge and apply it for the benefit of the other segments of society. That is what we plan to do."
He is planning a miracle, then. Because the likelihood of all that taking place, the perfect rollout described above, carries the same approximate odds as Johnny Depp and Amber Heard kissing and making up in a London courtroom. ESPN and other sports-dependent media can bombard us with brainwashing campaigns — "Give Us Baseball'' … "NBA Is Back'' …  Zion Williamson as a multi-sport star in a new Gatorade ad when he already has left the Bubble for a family medical matter — and my cable company can demand an extra monthly $5 for a "sports upgrade'' when it provided no refunds for mostly abysmal sports programming since March. No matter the spin, sports is venturing into the murky and scary unknown, and much as I don't want to be called "a Negative Nancy'' as one reader did — isn't that sexist, bro? — it's more important to be genuine in unprecedented, ultra-surreal times.
We do have hopeful signs that weren't anticipated so soon. None of the 346 NBA players swabbed last week tested positive for the coronavirus, an indication that the isolation campus hatched by commissioner Adam Silver and Disney Company boss Bob Iger remains the one experiment that just might succeed. "Everything has gone the way it's supposed to since we've been here, and it's given me no indication why it won't continue," James said in Orlando. "If something happens or a spike happens, which we don't believe it is, we'll adjust and go forward from there. I don't wake up in the morning saying, `OK this may not work.' I don't approach it that way. I woke up this morning thinking about my family, one, and then thinking about how I was going to impact practice today and help us get better.
"Everyone keeps asking, 'How is the bubble?' or, `How is it going?' And I just say, `It's 2020.' Nothing is normal in 2020. Nothing seems as is, and who knows if it will ever go back to the way it was. You make adjustments and you figure it out along the way. That's what life is all about."
But the more optimistic news I absorb about positive tests — only six negatives from 10,548 MLB swabs in the latest weekly audit, and only two negatives from 2,618 NHL-gathered samples  — the louder my b.s meter beeps like those social-distance sensors in the NBA Bubble. With so much at stake financially, and privacy laws protecting testees from the public release of test results if they so opt, is full transparency a pipedream? How do we know MLB, a league known for deception and scandal, won't lie about an outbreak to avoid rebellion among players and public hysteria?There already is proof that delays in test results from what now are two  official labs, in Utah and New Jersey, could sabotage a team or an entire season. I hear no one in baseball expressing James' confidence, and when a prominent member of the cheating Astros publicly fears a testing snafu, you know baseball is ripe for a virus spread.
"It's really inexcusable in-season for a player that can help you win a game to miss said game because test results didn't get back quickly enough when we were told that they would be," Justin Verlander said. "What would happen if my test results didn't come back on time and I'm the starting pitcher that day?"
And what about catchers, who will have difficulty maintaining a required distance from batters and umpires behind home plate? "It's been a little weird. Just from being back there for so long, you get used to having people around,'' Diamondbacks catcher Carson Kelly said. "But now you get some second thoughts: `Oh wait, should I be this close to this guy?' We've got a job to do, but at the same time, we need to be safe.''
No one is safe. Maybe people are SAFER on the NBA's $170 million hoops campus, but protocols are made to be broken by players unaccustomed to being cooped up without freedom and multi-millionaire perks. All it takes is one COVID-iot such as, oh, Dwight Howard, who doubled down on not wearing a mask in the Bubble when he said on Instagram Live, "I didn't know that the coronavirus be flying through the air looking for people.''
Should we laugh? Or cry? Put Howard in a locked room with Gregg Popovich, who, at 71, is susceptible to the virus more than most in the Bubble. "I don't want to die. I wear my mask all the time,'' said the coaching legend, who won't be around Orlando long with a lagging Spurs team. "If you have half a brain, you have to take this seriously.''
Said Wizards coach Scott Brooks, who once coached Howard: "Without getting too political, it's somewhat embarrassing that people are fighting over a mask. If it helps your neighbor out, to me it's obvious; you do it. We're all in this together. Obviously, the virus is not red or blue. It's out to get everybody and we have to keep everybody as safe as possible. It makes no sense that we're arguing, we're fighting over masks.''
I'm surprised Popovich, always seeking justice, isn't on the warpath about the tens of thousands of tests already being used by MLB, the NBA, the NHL, the PGA Tour, NASCAR and Major League Soccer — or hundreds of thousands if the NFL and college football play seasons. Athletes are being tested daily or frequently and, for the most part, they are informed of the results within a day or two. Juxtapose those easy procedures against the plight of common folk who need tests — often having to wait in long lines — and aren't getting results for a week or two … or longer.
But those same people are thrilled to see the restart of sports. Or are they? if you believe a poll of 1,003 fans (18 or older) by ESPN, which has a self-serving agenda, 78 percent want sports to return even without bodies in the stands. But a Harris Poll shows just the opposite, with 71 percent of Americans concerned about health risks assumed by athletes and only 44 percent thinking the resumption of games is wise.
Of course, none of this is wise. But rather than wait reasonably until 2021, sports must channel its inner superhero and try to topple a beast. Vegas hasn't changed its view: COVID-19 remains a prohibitive favorite.
Imagine If Sports Media Had To Justify Its Own Tucker Carlson
"Of course Tucker Carlson lies. Even his most dedicated fans think he lies."
Last week, our partners in the news media department posted a story about Tucker Carlson. It was about a recent interview the FOX News host did with some guy on YouTube. In the interview, Carlson admits that there are times he blatantly lies on his show – the most popular show that is broadcast by what is ostensibly a news channel.
"I guess I would ask myself, like, I mean I lie if I'm really cornered or something. I lie," Carlson told Dave Rubin. "I really try not to. I try never to lie on TV. I just don't – I don't like lying. I certainly do it, you know, out of weakness or whatever."
When I first read this story, I just dismissed it. Of course this jackass lies. Even his most dedicated fans think he lies. There is just no way he is actually as stupid as he pretends to be when he makes that "I am shocked by what I just heard" face. You know the one. It looks like he just discovered there's a Batman movie where the suit has nipples.
I tried to dismiss it, but then later in the week came his impassioned plea to Nicki Minaj's cousin's friend to come on TV to discuss his balls after the rapper tweeted a story about how the Covid vaccine made this guy's testicles swell and thus ruined his potential wedding.
It is a clip that was passed around Twitter thousands of times. It showed up in my feed over and over with comments like "This is THE NEWS in 2021" and "I never want this man to stop talking about Nicki Minaj's cousin's friend's balls."
Can you imagine if Carlson's bullshit was acceptable in sports media? I could write the same thing about FOX News in general, but let's keep this focused on Tucker, because this past week he crossed the rubicon into a special category of absurd.
There are plenty of people in sports media that will go on TV and explain to you why a loss is actually good for a team or why undeniable greatness is actually unimpressive. This is someone going on TV and telling you that it doesn't matter what you saw with your own two eyes on Thursday night, the Giants actually beat Washington or that the Brooklyn Nets can be dismissed as title contenders because there is no proof that anyone on their roster has even been to the All-Star Game.
I have written in the past that news commenters, be they on radio or television, do not impress me. Those people are not original or interesting at all. They aren't even talented. I'm only bringing up that opinion to be completely transparent.
Sports Tucker Carlson would be a totally different animal. In fact, such a thing would be unacceptable.
Now, I am sure some of you are out there shouting that sports media does have a Tucker Carlson. In fact, the sports Tucker Carlson works for the same company that the real Tucker Carlson does. His name is Skip Bayless.
Look, I hear you. Skip brings no sincerity to anything, but I also don't think Skip has any values he is trying to push. His takes are ridiculous for the sake of being ridiculous. ALL HAIL THEM CLICKS!
Besides, the great thing about sports broadcasting in general is that the stakes of what we are talking about are pretty low. Creativity and absurdity are welcome. None of this is important, nor is there any illusion that it may be. No one is showing up at the Capital with zip ties and bear mace demanding the Chiefs be re-instated as Super Bowl champions or screaming at doctors that the Covid vaccine is a scheme to return Miami to relevance in the college football world.
Putting on my programmer hat for a second, I just cannot imagine how to justify a Tucker Carlson. Then again, my programmer hat was not made and fitted by people trying to pass performance art off as news. So, maybe me not getting it is the strategy.
Either way, this, to me, feels like very good information to take to advertisers next time they question the desirability of a sports radio audience versus a news audience. Our listeners are passionate, intelligent people looking to be entertained and engaged by conversations about their favorite teams and they're willing to support the people that do that for them. The most popular name in news talk admits that he lies when the facts don't match up to the story he wants to tell. The reaction from the public is "well of course he does." Which one would you rather have your brand associated with?
Back To Basics: Teases
"If we think about this from a very basic level, we need listeners to hold onto our signal as long as we can possibly keep them."
I think one of the things I love about radio is how theoretical a lot of our strategies can be. We assume a lot in this business, and its largely because we have to. We assume we know what topics our listeners want to hear, we assume they know things that might actually need more explanation, and sometimes we assume they're just going to stick around because they like us. Sure, there are metrics that you can follow, trends you can keep track of, and social growth that helps gauge your impact, but largely a lot of the content we put out, and specifically the way we put it out, we're just hoping it lands.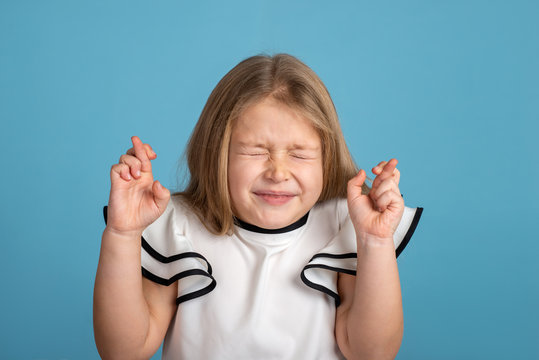 I think one of the easy tactics to lose sight of when you're going through the daily gauntlet of hours of talk time, is the good old fashioned radio tease. In an ever-increasing world of digital tracking and analytics, the value of a tease going into a commercial break can be difficult to track. And because we don't know its true impact it can easily be forgotten or just ignored altogether. To me, this is a massive mistake and a big opportunity lost. Sometimes, we just need to let common sense prevail when determining what is and is not worth our time.
If we think about this from a very basic level, we need listeners to hold onto our signal as long as we can possibly keep them. How do we do that? Compelling conversations, debates, interesting interviews, and personality they can't find anywhere else. All of that is great, but at some point you'll need to go to commercial break, and no matter how likable or entertaining you think you might be, 6 minutes of commercials is likely going to take your average listener across the dial to a new location. So, how do you keep them or at least ensure they'll find their way back? Give them something they need to know the answer to. Again, I'll ask you to think about this logically: Which one of the examples below is more likely to keep a listener engaged through a commercial break?
Example 1: "More football talk, next!"
Example 2: "Up next, the one move that will guarantee Brady another ring, right after this!"
We all know the answer. Example 2 gives the listener something to think about. You've provided just enough information that you have them thinking, while creating a gap of information that they will hopefully want filled. Yet, we opt for Example 1 way more than we should. Myself included. It's lazy and more than anything it's a lost opportunity to keep a listener.
The most loyal/die-hard members of your audience aren't going anywhere, so it doesn't matter how you go to break for those individuals. The least loyal, who maybe like your show, but they are just jumping around every day in their car or online, they aren't sticking around no matter what you say. It's those in the middle, the one's who are looking for, usually subconsciously, a reason to stay or comeback. That's the audience you're providing this tease for.
Teases are not for your most loyal listeners, teases are for people that are stopping by to see what you have going on, which is the majority of your overall CUME. If you can hook those casual listeners, even just a few, to stay through a commercial break and listen to a fertility clinic commercial, then you've done your job as a host.
I find the best radio tease is direct, a good description that leaves the audience hanging for an answer or your opinion on the issue. Nebulous or nondescript teases don't give the audience enough to sink their teeth into, you want to leave them guessing but if they guessing too much they'll probably lose interest. You want to make them think, you don't want them to have to solve a puzzle.
Example 1: "Could Aaron Rodgers be subtly hinting where he wants to play next?"
Example 2: "A player makes it known he wants out, but where does he want to go?"
Both examples above are fine, it's certainly a step up from the "more football, next" tease but Example 1 provides the listener with something specific enough for them to start thinking of answers in their own mind, thus creating that desire to see if their idea matches up with what you are about to tell them. Giving the listener a player or team that you know most of them care about, plus a level of mystery, equals a good/solid tease that is more likely to keep them hanging on through the break. Example 2 is good but the problem I find with those is that they're so nebulous that you aren't sure you care as a listener. You might want to know the answer, but without a solid description, you give the audience a chance to decide that they don't care or you just simply miss the opportunity to elicit a response by not drawing attention to an item that they are passionate about.
The next step in all of this is making sure you follow up on what you tease. You might only get a couple opportunities to mislead a listener before your teases mean nothing to them in the future. If you say you are going to talk about Alabama's dominance in the SEC around the corner, make sure you do it, and if you aren't able to, I think its only fair to draw attention to the fact that you couldn't follow up on it. Apologize and move on. It's live radio, things happen, and I think people listening understand that but you also have to be respectful of the time they are giving you.
Bottom line is, teasing is a radio parlor trick and it's an easy one to lose sight of. We don't prioritize them as much as we go along in this business, whether that be for egotistical reasons, laziness, or just not prioritizing them as part of the show prep process. Treat your teases with seriousness and a level of priority, the same way you do with the topics and content you create. We all know we're not reinventing the wheel, there's nothing that we can say that hasn't been said 100 times in the sports talk sphere, but portraying that to your audience is doing them and yourself a big disservice.
Athletes Are Making Their Money In Content
"Jordan's example has led to the next generations' emergence in entertainment, media, and sports. It is an emergence that is beyond in some ways what Jordan has accomplished."
In many ways, the voice of athletes started its exponential growth with the introduction of social media, where every human being has access to a personal broadcast channel to express themselves, their passions, stories, and ideas.  The athlete as an artist immediately expanded from highlight reel to Hollywood film and television reel as a content producer.  However, it was The Players' Tribune, founded by Derek Jeter in 2014, that jumpstarted the athlete-driven voice of content, first in writing, and later in video, polls, and podcasts.  
Michael Jordan was the first international athlete that made millions in sponsorship money—selling his name or attaching his name to products for the purpose of endorsing them for a profit.  He also starred in the Warner Bros. live-action/animated film Space Jam.  Jordan turned those partnerships into ownership of an NBA basketball team and a partner and focus of one of the most iconic athletic brands in the world, Jordan/Jumpman (Nike).  More recently, Jordan was the focus of the Emmy award-winning The Last Dance docuseries about the NBA Chicago Bulls six championships and more specifically the sixth and final trophy for Air Jordan his Bulls team.  He also co-owns a NASCAR team with Joe Gibbs.  
Jordan's example has led to the next generations' emergence in entertainment, media, and sports. It is an emergence that is beyond in some ways what Jordan has accomplished.  However, that is the point—the mentee should always outperform the mentor with proper, training, guidance, and a little luck too.  Where many athletes have pursued broadcasting work as color analysts during and after their professional careers in sports, Jordan did not pursue these avenues or seek to open a television or film production studio to develop entertainment, media, and sports content.  
The direct-to-consumer approach of Hollywood and sports networks through streaming platforms, combined with the introduction of athlete voices through social media and podcasts has led to more opportunities.  Los Angeles Laker LeBron James launched his SpringHill Company in 2020 not long after joining showtime in Tinseltown.  SpringHill is a content studio that develops and looks to other studios for major production and distribution.  LeBron has the sponsorship advertising prowess, but can also add documentaries and feature film content to his resume.  
Kevin Durant launched a podcast titled "The Boardroom" through his company, Thirty-Five Ventures.  With YouTube on par with Netflix in revenue (minus the paywall), it provides another direct-to-consumer platform for everyone and more opportunities.  Steph Curry launched Unanimous Media in 2018 as a content and production studio, originally in partnership with Sony Entertainment, now the studio is partnered with Comcast owned NBCUniversal in the $10 million dollar range.  
The media has deemed the Curry deal a first, which is noteworthy, but so is the faith and family focus of Curry's programming that will span many brands in the NBCUniversal entertainment family. Curry will join the NBC broadcast for the Ryder Cup as an analyst and host and interview guests for an educational series, which does not include film projects and the second $200 million dollar basketball contract Curry signed in 2021. Chris Paul, Kyrie Irving, and Dwayne Wade have been involved with film projects of their own. Tim Tebow is a nationwide celebrity and motivational speaker, not to mention a world-renown athlete and person with a big heart towards faith and philanthropy.
Peyton and Eli Manning also have their own broadcast for Monday Night Football.  Peyton also starred in the very successful "Peyton's Places" that will have season two launched soon on ESPN+.  Both are produced by Peyton's Omaha Productions.
Speaking of Disney brands, the company's 30 for 30 is still one of the main catalysts for highlighting the struggles and triumphs of athletes.  Hard Knocks, Ballers, and Jerry Maguire also gave insight into the world of sports beyond the field, statistics, and championships.   
The growth of entertainment, media, and sports has been and continues to be exponential.  Some additional areas to watch include development of series and docuseries in baseball, hockey, soccer, and in other popular, but not the big five sports in America (e.g., lacrosse, cricket, etc.).  With women's sports receiving more attention on television, there are tremendous opportunities for growth in entertainment production particularly in women's soccer. 
To date, NBA players have dominated the entertainment, media, and sports landscape for Hollywood production.  However, to each their own, because some stars love developing content, others love speaking about content, and still others love to own content (particularly in the form of brands and franchises) (see Michael Jordan and Derek Jeter).  Indeed, the era of athlete as Hollywood producer is upon us.