Here's To The Fans, Who Are Dearly Missed
"Sports is back, with virus-related concerns and bizarre circumstances, and the eerie absence of spectators reminds us how vital they are to the energy of live event experiences."
They never ask the fans, do they? Sports wants your life, your eyeballs, your disposable income, your first born and your unconditional loyalty through scandals and labor standoffs, but when an existential crossroads arrived in the devilish summer of 2020 — how, when and why sports should resume — did anyone ask you?
Say, how you might feel if mere days into the Major League Baseball restart, there already were fears of various COVID-19 outbreaks.
The games are back. The broadcasts are back. The commercials are back. The malcontents are back, including Lou Williams, who bolted the Disney World Bubble for a "family matter'' that involved a rapper, a photo, an Atlanta gentlemen's club and the risk of contracting and spreading the coronavirus and sabotaging the NBA season. The referee-baiting is back. The juiced-up home runs are back. Alex Rodriguez is back, tragically. Even the frat-boy code is back, with the Cubs and Brewers engaging in dugout-emptying trash talk oblivious to a virus that still rages across America and will continue to impact Bubble-less MLB — including the Miami Marlins, who delayed a trip home from Philadelphia after four players tested positive, and the Cincinnati Reds, who sent two regulars home after a teammate tested positive.
Yet, through the early blur of sport's doubtful resumption, let's pause, take a breath and ponder this: Can we honestly declare that "Sports Are Finally Back'' — as rhapsodized in a Bud Light ad that runs as often as A-Rod flubs a fact — when the spectators aren't back? As an entertainment function, is this not closer to "The Walking Dead'' than an exercise gauged by daily standings? Are these stadiums and arenas … or sensory deprivation tanks?
Whether it's baseball opening in spookily desolate parks or NBA players swallowed by court-length neon LED boards inside a video chamber, the absence of energy is numbing. This is the point in time when everyone should acknowledge that fans, always the bastard children of the industry, are vital to the live event experience and never should be taken for granted again. For as long as I've been writing and commenting on sports, they've been perceived as necessary evils — tolerated by athletes and coaches, trivialized by media and patronized by owners who periodically toss the stock go-to bouquet, "Our fans are the best in the world.''
But after taking in underwhelming, low-buzz scenes in what should have been electric moments — faint echoes of "Celebration'' after Matt Olson ripped a walk-off grand slam in Oakland, or a Wrigley Field slumber as Kyle Hendricks finished a complete-game shutout — it's obvious no amount of piped-in crowd noise or life-sized cardboard cutouts can put lipstick on the pandemic pig. We don't want to hear balls banging off the Green Monster; we want to hear Red Sox fans thrilled that balls are banging off the Green Monster. We don't want to hear Max Scherzer grunting "goddammit'' as Giancarlo Stanton launches a mistake pitch almost 460 feet; we'd rather hear the groans of Nationals fans and roars of Yankees fans.
"When Stanton hit the ball out of the stadium, you kind of miss hearing those oohs and aahs,'' said Aaron Judge, Stanton's fellow Bronx Bomber.
And if Kike Hernandez delivered a memorable quip about kid Dodgers pitcher Dustin May — "He wasn't nervous or intimidated by the amount of cardboard we had in the stands tonight,'' he said — come on, I want real butts in those seats, not cartoonish mannequins that mock what the men in uniforms are taking seriously.
Admit it, sports: The fans not only are missed dearly, their involuntary sabbatical has undeniably diluted the return of games in America. The sounds, the smells, the buzz, the beer, the concourses, the cityscapes — without the surrounding vitality, what is this, exactly? The pandemic has robbed sports of its spark, its essence, and if you don't believe it, consider the weirdness at Wrigley.
Know how cool it was to see Cubs first baseman Anthony Rizzo offer a splash of hand sanitizer to Milwaukee's Orlando Arcia, who accepted? Well, the mood quickly grew feisty, as Rizzo was plunked in his next at-bat in what became a succession of purpose-pitch tit-for-tats over two games, leading Cubs star Javy Baez, who had been hit on the arm, to jump over the dugout railing. Next thing you knew, Brewers outfielder Lorenzo Cain was saying he doesn't care about MLB protocol prohibiting fighting, that he'll be ready to rumble regardless of social-distancing violations. "I think this is going to be part of this season. I mean, the dugouts can hear each other and umpires can hear everything,'' Brewers manager Craig Counsell said. "There's talking that goes on in a game that you never hear with fans here.''
A part of me wants to hear that talking. But in this case, I miss the fans much more. I've been at Wrigley during on-field fracases, and without fury in the stands — fueled by differences between large-market Chicago and an inferiority-ridden town 90 miles to the north — this felt like a bar argument across the street at the Cubby Bear.
No doubt the visuals are uplifting, if not historical and miraculous. We are watching the world's greatest athletes competing again in famed stadia and dazzled-up gyms in Orlando. We are mesmerized once more by Mike Trout, LeBron James and — would you believe, Yoenis Cespedes? NFL camps are opening this week, somehow, though the league remains a longshot to survive COVID-19. The NBA Bubble really starts to blow up Thursday, without Williams. The NHL Igloos launch in Canada a few days later. Golf, soccer, NASCAR and the lunacy spun by Dana White have been online for weeks. And didn't we all laugh and crack wise when Dr. Anthony Fauci nearly hit the Washington Monument with his ceremonial first pitch, which he could have attributed to an act of physical distancing if he wasn't busy explaining why he wasn't wearing a mask while watching the game in the barren stands. "I had my mask around my chin. I had taken it down. I was totally dehydrated and I was drinking water, trying to rehydrate myself,'' said Fauci, who is starting to make me nervous.
In so many unimaginable ways, there is a renewed and refreshing sense of familiarity, if not normalcy, and even if the virus sabotages leagues and shuts down seasons before they end, at least we were privy to glimpses. Still, this isn't sports as we know it, nowhere near it. A game cannot be played in a studio, like the taping of a TV sitcom. What makes it explode is the convergence of humanity — lavishly compensated athletes and the fans who cheer/boo them — within an emotionally charged pit. Some teams are going big on booming music and effects, such as the La La Land Dodgers, who had organist Dieter Ruehle blast out "Welcome Back'' and let him rev up fitting tunes during lulls: "Zombie'' and "Enjoy The Silence.'' Tropicana Field actually sounded louder with no fans, thanks to revved-up gimmicks, than it does amid the smattering of people who show up for Tampa Bay Rays games. Other teams have opted for the sounds of silence, with the Nationals choosing not to use organist Matthew Van Hoose, who moved his Viscount organ to a nearby Buffalo Wild Wings — where only a couple of voices in a sparsely populated bar sang along to "Take Me Out To The Ballgame.'' In Houston, the organist foolishly played the opening beats of an age-old rally starter — Dun-dun-dun-DUN-dun-DUN! — when no one was in the stands to yell, "CHARGE!''
Turns out the resumption of sports isn't a diversion from the virus.
It's a creepy, incessant reminder of life as we've never known it.
"There's a lot of strange going on right now," said Justin Turner, the Dodgers third baseman. "This is a day that if I'm being completely honest, I wasn't 100 percent certain we were going to see happen this year. The fact that we are here, the sacrifices and choices and responsibility that players across the league have taken to ensure we're getting to this opening day, it's unbelievable."
Said Oakland pitcher Chris Bassitt: "I think we as athletes kind of took the fans somewhat for granted before all this. I think the majority of us have realized the true value of a fan, especially at the game. The energy that every game has is just drastically different. It's just, it's very awkward. It really is."
Baseball's 60-game regular season and the NBA's seeding-games-plus-postseason sprints both have shotgun feels. But the novelty of Sports In a Pandemic, which could be a sequel to "Snakes On a Plane,'' will give way at some point to a slog. How will the players find motivation? How many will want to bolt the Bubble like Williams, who not only must serve a 10-day quarantine — and miss three regular-season games for a messy Clippers team — but now has hundreds of players worried that he caught the virus in a strip joint, even if he claims he was just eating dinner there. And how will the poor fans, confined to their homes, remain engaged enough to keep watching on TV? Just because games are back doesn't mean they're all going to be well-played, right? And won't baseball get boring in a hurry because, um, the players still aren't in a hurry? Now more than ever, MLB should be quickening the pace of play so players have minimal time at the ballpark to reduce health risks. So why were players in damp uniforms cramming together in clubhouses during a two-hour rain delay in D.C.? Why not examine the radar and quickly declare Gerrit Cole and the Yankees as winners, which eventually happened? Why did we see a Summer Camp exhibition game last almost four hours?
Oh, for the same reason MLB suddenly thinks it has solved the COVID-19 crisis: by simply downplaying it and pretending a positive test is an ankle sprain. Yep, Juan Soto, only the best player in the lineup of the defending champion Nationals, tested positive for the virus last Tuesday, meaning he was exposed to teammates during an exhibition game that evening, then worked out with the same teammates Wednesday before learning of his positive sample the next day. Only two weeks earlier, Nationals general manager Mike Rizzo had ripped MLB for lengthy delays in test results. Now, he was uttering cringeworthy sports jargon.
"Next man up, let's go,'' RIzzo said. "You feel bad for him. He's a great player. The fans want to see him. And it affects our lineup. But what can you do about it? You've got to play ball.''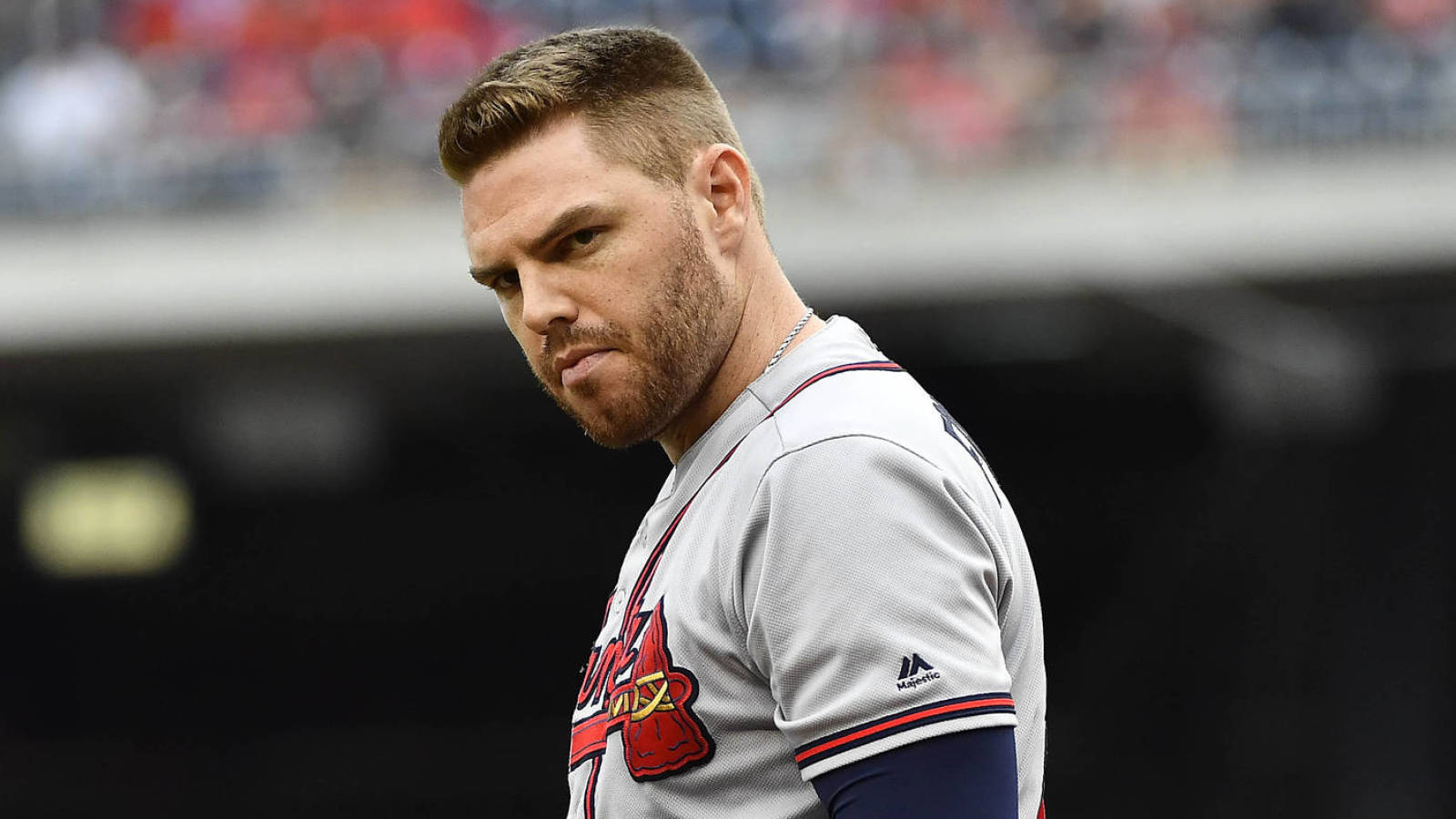 Actually, you didn't have to play ball. MLB could have postponed the game and avoided another potential crisis: Nationals personnel that had been exposed to Soto were exposed to Yankees personnel. All Nationals players tested negative following Soto's positive, the team said, but should we believe that? Why would MLB, which lies about everything, be truthful about an outbreak that instantly would trigger cries to shut down a team or a season? Nationals, Braves, Reds, Marlins — each day brings a new team with a COVID-19 problem, causing players to miss valuable time in a short season, if not eventual widespread panic in the sport. "There's no such thing as a common cold anymore,'' said Braves star Freddie Freeman, just back from an evil bout with the Corona. "If you have symptoms, this is what's going to happen. You're going to miss three to four days. Not just to us — it's going to happen to probably every single team."
Said Marlins manager Don Mattingly, explaining the travel delay "We're talking about these guys traveling back home to their families and their kids, and it's the reason we wanted to be safe.''
But hey, ESPN is desperate for programming, knowing the Opening Night telecast would average a big number (four million viewers) and deflect headlines from the daily Bristol soap operas. And MLB was back-burnering the virus to push its business envelope, daring to announce an expanded postseason. The so-called commissioner, Rob Manfred, didn't want the positive test of a star player reopening the central questions: Why are you playing baseball during a pandemic? And why are you playing at five parks in California, where testing sites — such as one at Dodger Stadium — are dealing with crippling supply shortages? And while on the subject, why is Manfred letting players break protocol with post-victory hugs, close dugout proximity and arguments between managers and umps?
Does Manfred realize many of America's four million COVID-19 patients are bothered by serious symptoms for months, if not years? That includes people in their 20s and 30s, the age groups of almost all MLB players. Or is he too busy accepting congratulatory phone calls from the networks?
The players say they're up to the monumental challenge of dodging the virus and trying to win games in quietude. But no matter how young, strong and resilient they are, they're human beings. They thrive on fan noise and interaction. What if they wilt, burn out? "It's going to take a lot of focus,'' said Marlins CEO Derek Jeter, who, as a New York icon, was saluted by regular fan chants in the first inning. "The team that is focused the most and shows the most discipline ultimately is going to be the team that's standing at the end of the season. It is going to take you back to playing summer ball when you were in grade school and high school. It's going to take you back to your true love of the game. It will be a challenge to focus."
"I think it'll be more of a challenge once we settle into the regular season," Nationals reliever Sean Doolittle said. "What happens when you get into the rest of August and you start to fall into that routine? There's so many times you get into those dog days of summer and there's a monotony, it starts to get really monotonous. And there are nights where the fans really carry you through the game. They help you through an outing. They help you snatch a come-from-behind victory."
One gimmick that won't help — any of us — is Fox's computer-generated virtual crowd. Animation-based tech allows the network to control how fans react (500 possibilities from a high-five to the dreaded Wave), how they're divided in percentages of team allegiance and even how they're dressed according to the weather. I'd be more impressed if Cleatus The Robot joined A-Rod and Terry Bradshaw in a mascot race (I should be careful what I wish for). When Fox isn't airing NFL content, it's a non-player in sports TV, forcing bosses to rely on attention-grabbing stunts. What's peculiar is that the first several rows behind home plate and most other sections are empty, giving a true impression of an empty ballpark — until we see these virtual imposters squeezing together in certain sections.
Of course, none are wearing masks or socially distancing.
"It's not like we are trying to make people feel like there is a crowd there," Fox executive Brad Zager told the New York Post.
Then what exactly is the purpose?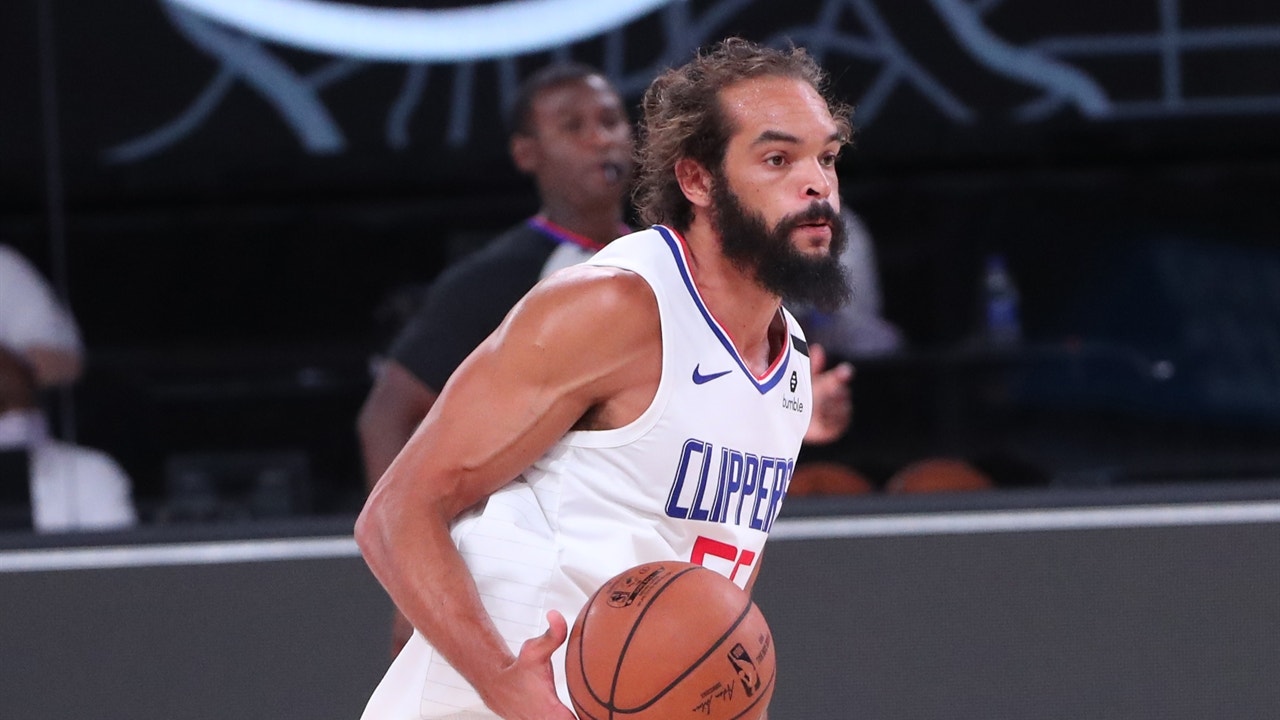 As usual, the NBA has a better chance of getting it right, turning three Disney facilities into TV experiences. Still, despite music, a barking p.a. announcer and "DEE-FENSE,'' chants, along with creative camera angles and practical innovation for home viewers, the Bubble dearly misses the energy that defines any game night. Hopefully, commissioner Adam Silver scraps the idea of 300 virtual fans watching games on 17-foot video boards, even if they include players' family members. See: dumb Fox idea. The NBA might yet create a miracle in Orlando, but it can't recapture its common arena experience. "There's no crowd energy, so the energy is going to have to come from the players," said the Clippers' Joakim Noah.
Look, I get it. Leagues and broadcast networks are trying to survive a horrific, unprecedented catastrophe. If they manage to complete half the games the rest of this year, I'll be amazed. I just want everyone to know — executives, athletes, TV people, everyone — that it wasn't only about you all these decades.
It was about the paying customers, the ones that keep you in business and support your wealthy lifestyles. And you might want to thank them for continuing to pay attention, amid a pandemic, instead of trotting out virtual crowds and cardboard cutouts that only seem to insult them.
Jay Mariotti, called "the most impacting Chicago sportswriter of the past quarter-century,'' writes a weekly media column for Barrett Sports Media and regular sports columns for Substack while appearing on some of the 1,678,498 podcasts in production today. He's an accomplished columnist, TV panelist and radio talk host. Living in Los Angeles, he gravitated by osmosis to film projects. Compensation for this column is donated to the Chicago Sun-Times Charity Trust.
The Future Is Now, Embrace Amazon Prime Video, AppleTV+
As annoying as streaming sports is and as much as I haven't fully adapted to the habit yet, Amazon and Apple have done a magnificent job of trying to make the process as easy and simplified as possible.
This week has been a reckoning for sports and its streaming future on Amazon Prime Video, AppleTV+, ESPN+, and more.
Amazon announced that Thursday Night Football, which averaged 13 million viewers, generated the highest number of U.S. sign ups over a three hour period in the app's history. More people in the United States subscribed to Prime during the September 15th broadcast than they did during Black Friday, Prime Day, and Cyber Monday. It was also "the most watched night of primetime in Prime Video's history," according to Amazon executive Jay Marine. The NFL and sports in general have the power to move mountains even for some of the nation's biggest and most successful brands.
This leads us to the conversation happening surrounding Aaron Judge's chase for history. Judge has been in pursuit of former major leaguer Roger Maris' record for the most home runs hit during one season in American League history.
The sports world has turned its attention to the Yankees causing national rights holders such as ESPN, Fox, and TBS to pick up extra games in hopes that they capture the moment history is made. Apple TV+ also happened to have a Yankees game scheduled for Friday night against the Red Sox right in the middle of this chase for glory.
Baseball fans have been wildin' out at the prospects of missing the grand moment when Judge passes Maris or even the moments afterwards as Judge chases home run number 70 and tries to truly create monumental history of his own. The New York Post's Andrew Marchand has even reported there were talks between YES, MLB, and Apple to bring Michael Kay into Apple's broadcast to call the game, allow YES Network to air its own production of the game, or allow YES Network to simulcast Apple TV+'s broadcast. In my opinion, all of this hysteria is extremely bogus.
As annoying as streaming sports is and as much as I haven't fully adapted to the habit yet, Amazon and Apple have done a magnificent job of trying to make the process as easy and simplified as possible. Amazon brought in NBC to help with production of TNF and if you watch the flow of the broadcast, the graphics of the broadcast, NBC personalities like Michael Smith, Al Michaels, and Terry McAuliffe make appearances on the telecast – it is very clear that the network's imprint is all over the show.
NBC's experience in conducting the broadcast has made the viewing experience much more seamless. Apple has also used MLB Network and its personalities for assistance in ensuring there's no major difference between what you see on air vs. what you're streaming.
Amazon and Apple have also decided to not hide their games behind a paywall. Since the beginning of the season, all of Apple's games have been available free of charge. No subscription has ever been required. As long as you have an Apple device and can download Apple TV+, you can watch their MLB package this season.
Guess what? Friday's game against the Red Sox is also available for free on your iPhone, your laptop, or your TV simply by downloading the AppleTV app. Amazon will also simulcast all Thursday Night Football games on Twitch for free. It may be a little harder or confusing to find the free options, but they are out there and they are legal and, once again, they are free.
Apple has invested $85 million into baseball, money that will go towards your team becoming better hypothetically. They've invested money towards creating a new kind of streaming experience. Why in the hell would they offer YES Network this game for free? There's no better way for them to drive subscriptions to their product than by offering fans a chance at watching history on their platform.
A moment like this are the main reason Apple paid for rights in the first place. When Apple sees what the NFL has done for Amazon in just one week and coincidentally has the ability to broadcast one of the biggest moments in baseball history – it would be a terrible business decision to let viewers watch it outside of the Apple ecosystem and lose the ability to gain new fans.
It's time for sports fans to grow up and face reality. Streaming is here to stay.
MLB Network is another option
If you don't feel like going through the hassle of watching the Yankees take on the Red Sox for free on Apple TV+, MLB Network will also air all of Judge's at bats live as they are happening. In case the moment doesn't happen on Apple TV+ on Friday night, Judge's next games will air in full on MLB Network (Saturday), ESPN (Sunday), MLB Network again (Monday), TBS (Tuesday) and MLB Network for a third time on Wednesday. All of MLB Network's games will be simulcast of YES Network's local New York broadcast. It wouldn't shock me to see Fox pick up another game next Thursday if the pursuit still maintains national interest.
Quick bites
One of the weirdest things about the experience of streaming sports is that you lose the desire to channel surf. Is that a good thing or bad thing? Brandon Ross of LightShed Ventures wonders if the difficulty that comes with going from app to app will help Amazon keep viewers on TNF the entire time no matter what the score of the game is. If it does, Amazon needs to work on developing programming to surround the games or start replaying the games, pre and post shows so that when you fall asleep and wake up you're still on the same stream on Prime Video or so that coming to Prime Video for sports becomes just as much of a habit for fans as tuning in to ESPN is.
CNN has announced the launch of a new morning show with Don Lemon, Poppy Harlow and Kaitlin Collins. Variety reports, "Two people familiar with plans for the show say it is likely to use big Warner Bros. properties — a visit from the cast of HBO's Succession or sports analysis from TNT's NBA crew — to lure eyeballs." It'll be interesting to see if Turner Sports becomes a cornerstone of this broadcast. Will the NBA start doing schedule releases during the show? Will a big Taylor Rooks interview debut on this show before it appears on B/R? Will the Stanley Cup or Final Four MVP do an interview on CNN's show the morning after winning the title? Does the show do remote broadcasts from Turner's biggest sports events throughout the year?
The Clippers are back on over the air television. They announced a deal with Nexstar to broadcast games on KTLA and other Nexstar owned affiliates in California. The team hasn't reached a deal to air games on Bally Sports SoCal or Bally Sports Plus for the upcoming season. Could the Clippers pursue a solo route and start their own OTT service in time for the season? Are they talking to Apple, Amazon, or ESPN about a local streaming deal? Is Spectrum a possible destination? I think these are all possibilities but its likely that the Clippers end up back on Bally Sports since its the status quo. I just find it interesting that it has taken so long to solidify an agreement and that it wasn't announced in conjunction with the KTLA deal. The Clippers are finally healthy this season, moving into a new arena soon, have the technology via Second Spectrum to produce immersive game casts. Maybe something is brewing?
ESPN's Monday Night Football double box was a great concept. The execution sucked. Kudos to ESPN for adjusting on the fly once complaints began to lodge across social media. I think the double box works as a separate feed. ESPN2 should've been the home to the double box. SVP and Stanford Steve could've held a watch party from ESPN's DC studio with special guests. The double box watch party on ESPN2 could've been interrupted whenever SVP was giving an update on games for ESPN and ABC. It would give ESPN2 a bit of a behind the scenes look at how the magic happens similarly to what MLB Tonight did last week. Credit to ESPN and the NFL for experimenting and continuing to try and give fans unique experiences.
Jessie Karangu is a columnist for BSM and graduate of the University of Maryland with a bachelor's degree in journalism. He was born and raised in Baltimore, Maryland but comes from Kenyan roots. Jessie has had a passion for sports media and the world of television since he was a child. His career has included stints with USA Today, Tegna, Sinclair Broadcast Group and Sightline Media. He can be found on Twitter @JMKTVShow.
ESPN Shows Foresight With Monday Night Football Doubleheader Timing
ESPN is obviously testing something, and it's worth poking around at why the network wouldn't follow the schedule it has used for the last 16 years, scheduling kickoffs at 7 and then 10 on their primary channel.
The Monday Night Football doubleheader was a little bit different this time around for ESPN.
First, it came in Week 2 instead of Week 1. And then, the games were staggered 75 minutes apart on two different channels, the Titans and Bills beginning on ESPN at 7:15 PM ET and the Vikings at the Eagles starting at 8:30 PM on ABC and ESPN+. This was a departure from the usual schedule in which the games kicked off at 7:00 PM ET and then 10:00 PM ET with the latter game on the West Coast.
ESPN is obviously testing something, and it's worth poking around at why the network wouldn't follow the schedule it has used for the last 16 years, scheduling kickoffs at 7:00 PM and then 10:00 PM ET on their primary channel. That's the typical approach, right? The NFL is the most valuable offering in all of sports and ESPN would have at least six consecutive hours of live programming without any other game to switch to.
Instead, they staggered the starts so the second game kicked off just before the first game reached halftime. They placed the games on two different channels, which risked cannibalizing their audience. Why? Well, it's the same reason that ESPN was so excited about the last year's Manningcast that it's bringing it back for 10 weeks this season. ESPN is not just recognizing the reality of how their customers behave, but they're embracing it.
Instead of hoping with everything they have that the customer stays in one place for the duration of the game, they're recognizing the reality that they will leave and providing another product within their portfolio to be a destination when they do.
It's the kind of experiment everyone in broadcasting should be investigating because, for all the talk about meeting the customer where they are, we still tend to be a little bit stubborn about adapting to what they do. 
Customers have more choices than ever when it comes to media consumption. First, cable networks softened the distribution advantages of broadcast networks, and now digital offerings have eroded the distribution advantages of cable networks. It's not quite a free-for-all, but the battle for viewership is more intense, more wide open than ever because that viewer has so many options of not just when and where but how they will consume media.
Programmers have a choice in how to react to this. On the one hand, they can hold on tighter to the existing model and try to squeeze as much out of it as they can. If ESPN was thinking this way it would stack those two Monday night games one after the other just like it always has and hope like hell for a couple of close games to juice the ratings. Why would you make it impossible for your customer to watch both of these products you've paid so much to televise?
I've heard radio programmers and hosts recite take this same approach for more than 10 years now when it comes to making shows available on-demand. Why would you give your customers the option of consuming the product in a way that's not as remunerative or in a way that is not measured?
That thinking is outdated and it is dangerous from an economic perspective because it means you're trying to make the customer behave in your best interest by restricting their choices. And maybe that will work. Maybe they like that program enough that they'll consume it in the way you'd prefer or maybe they decide that's inconvenient or annoying or they decide to try something else and now this customer who would have listened to your product in an on-demand format is choosing to listen to someone else's product entirely.
After all, you're the only one that is restricting that customer's choices because you're the only one with a desire to keep your customer where he is. Everyone else is more than happy to give your customer something else. 
There's a danger in holding on too tightly to the existing model because the tighter you squeeze, the more customers will slip through your fingers, and if you need a physical demonstration to complete this metaphor go grab a handful of sand and squeeze it hard.
Your business model is only as good as its ability to predict the behavior of your customers, and as soon as it stops doing that, you need to adjust that business model. Don't just recognize the reality that customers today will exercise the freedom that all these media choices provide, embrace it.
Offer more products. Experiment with more ways to deliver those products. The more you attempt to dictate the terms of your customer's engagement with your product, the more customers you'll lose, and by accepting this you'll open yourself to the reality that if your customer is going to leave your main offering, it's better to have them hopping to another one of your products as opposed to leaving your network entirely.
Think in terms of depth of engagement, and breadth of experience. That's clearly what ESPN is doing because conventional thinking would see the Manningcast as a program that competes with the main Monday Night Football broadcast, that cannibalizes it. ESPN sees it as a complimentary experience. An addition to the main broadcast, but it also has the benefit that if the customer feels compelled to jump away from the main broadcast – for whatever reason – it has another ESPN offering that they may land on.
I'll be watching to see what ESPN decides going forward. The network will have three Monday Night Football doubleheaders beginning next year, and the game times have not been set. Will they line them up back-to-back as they had up until this year? If they do it will be a vote of confidence that its traditional programming approach that evening is still viable. But if they overlap those games going forward, it's another sign that less is not more when it comes to giving your customers a choice in products.
Danny O'Neil is a sports media columnist for BSM. He has previously hosted morning and afternoon drive for 710 ESPN Seattle, and served as a reporter for the Seattle Times. He can be reached on Twitter @DannyOneil or by email at Danny@DannyOneil.com.
Media Noise: Sunday Ticket Has Problems, Marcellus Wiley Does Not
Podcast: Play in new window | Download
Subscribe: RSS
Demetri Ravanos is the Assistant Content Director for Barrett Sports Media. He hosts the Chewing Clock and Media Noise podcasts. He occasionally fills in on stations across the Carolinas. Previous stops include WAVH and WZEW in Mobile, AL, WBPT in Birmingham, AL and WBBB, WPTK and WDNC in Raleigh, NC. You can find him on Twitter @DemetriRavanos and reach him by email at DemetriTheGreek@gmail.com.