Why 'Around The Horn' Lost Its Mojo
"Rather than invest in a regular lineup of freewheeling panelists, a once-popular debate show now has a cattle call of contributors who've frittered away most of the show's original audience."
I've been writing about sports media since I was 21, when the Detroit News assigned me the beat because the bowling reporter didn't want it. Meaning, I've been commenting on ESPN for ages, initially wondering why a network excavated a hole in obscure Connecticut soil to air racquetball, Irish hurling, tractor pulls and Australian Rules football.
So I don't want to hear that I'm holding some TV-diva grudge against the place, like Rosie O'Donnell, based on a daily debate program I did there for eight years. In truth, I'm guessing ESPN folks are holding a grudge that I'm still writing about them — in their most turbulent and dysfunctional year to date — without having any idea how to contain me, much less stop me.
Which brings me to my former show, "Around The Horn,'' and why it has gone into the crapper.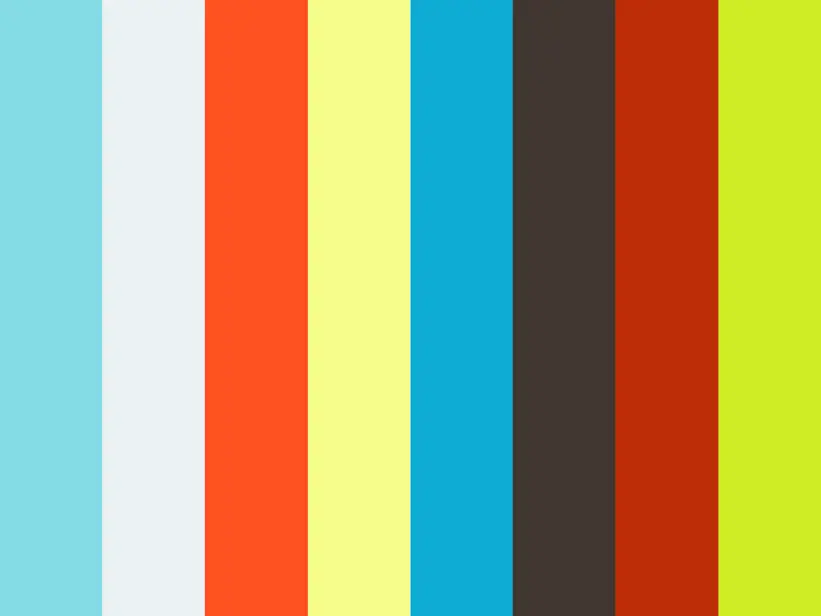 From the first inquiry phone call of executive Jim Cohen in 2002 to our peak period at decade's turn, when we routinely attracted 750,000 daily viewers and approached a million, I was front and center as a regular panelist. I was there when they gathered us for our inaugural meeting at the Carnegie Deli in Manhattan — Woody Paige, Bob Ryan, Tim Cowlishaw and T.J. Simers, along with producer Bill Wolff and host Max Kellerman — and the roof suddenly caught fire during lunch. Was it an omen? Of course, it was. Not two weeks into rehearsals, as I was jetting back and forth from Chicago to World Series games in California on no sleep, ESPN bossman Mark Shapiro decided we weren't remotely ready to be unleashed upon the world, scrapping heavy-rotation promos that had us debuting in a few days. Simers destroyed the show in print and was booted. Paige didn't study or prepare, as usual. Kellerman loathed the format of silencing panelists with a mute button when he didn't like what we said, which was pretty much always. I was speaking in tongues, not sure which city I was in.
What do they say about spinoffs, that most last 13 weeks? As the follow-up to the celebrated "Pardon The Interruption,'' featuring Michael Wilbon and Tony Kornheiser, "Around The Horn'' looked like it wouldn't last 13 minutes. At some point, Kellerman and Wolff left for a show at Fox Sports, "I, Max,'' that muted people with lasers … and lasted about 13 weeks. We held tryouts for a new host, including someone we knew as "Stat Boy.''
His name was Tony Reali, though he looked more like a Jonas brother. Near the end of each "PTI'' episode, he corrected the hosts' factual errors. But he knew his sports. He was blessed with an optimistic attitude and patient equilibrium, rare in the media business. And after he was installed as permanent host, "ATH'' settled into a steady rhythm, largely because he let panelists talk long enough to make a point and also let us debate issues, with me as the resident smartass who loved to antagonize Paige and strike smart, robust arguments. I'd make fun of his homespun mannerisms. He'd call me "Gibroni,'' which didn't bug me nearly as much as it upset Italian-American anti-defamation league members who complained to the Bristol honchos. Between periodic flare-ups and a racy New York Post headline — "Around The Horny'' — that mocked him about a legal case that eventually was dismissed, Paige was a cartoon character. Yet that natural tension was the driving force of what made the show work. A day wouldn't pass without a fan asking me, "Do you really hate Woody?'' No, I didn't hate Woody. I just didn't like him that half-hour.
Are you with me so far, as Don Henley would say?
Every few months, the "ATH'' producers would bring great news: Our ratings had soared yet again. The quarterly progress continued for years, with important, credible panelists such as Kevin Blackistone and Jackie MacMullan joining a tight lineup. The cheap shots taken by squirrelly media colleagues — I recall critic Richard Deitsch ridiculing our appearance, thinking he might want to look in the mirror — were disappearing into grudging acceptance that the show was a success at 5 p.m. Eastern, Monday through Friday. And I'd start to ask myself: Gee, if we're the vital lead-in to "PTI,'' and our ratings are getting up toward theirs, why aren't we being paid the sizable sums that the "PTI'' guys are paid?
And therein lies the reason "Around The Horn'' is in the crapper today: In Bristol, the show always was viewed as a junior-varsity warmup game. Eventually, a reliable, flourishing rotation of 4-to-8 voices swelled into a village of seeming dozens from all corners and crannies of ESPN. Ratings plummeted through the years, lucky to be above 220,000 now and dropping into the 100s some days, according to showbuzzdaily.com. In fairness, some decay should be attributed to cord-cutting/fragmentation, along with the ongoing pandemic, factors that have diminished ratings on many ESPN shows. Yet "PTI'' has managed to keep a healthy chunk of its audience — before the pandemic and to this day. Why did one show maintain and the other free-fall?
Because ESPN decided long ago that human parts were replaceable on "ATH.'' If this cut against the sacred rule of daytime television — maintain familiarity, so viewers at home gradually perceive characters as family — the network preferred to reward Wilbon and Kornheiser with the bulk of compensation and pomp for back-to-back shows marketed to advertisers as "Happy Hour,'' from 5 to 6 p.m., leading into the "SportsCenter'' franchise. "ATH'' was one-half of the late-afternoon pie, but the commitment never came close to matching the show's impact in the peak years. I remember Cohen — who was let go by post-Shapiro management, though "ATH'' was his brainchild — telling me, "No one in Bristol watches the show.''
Oh, so we make lots of money for ESPN but the big bosses don't care to grasp why we click? I felt like a piece of burger blend. Welcome to TV.
With the Daily Reali as the constant, "ATH'' became a way station for personalities, many on a fast track to network stardom: Adam Schefter, Bomani Jones, Jemele Hill, Michael Smith among them. Each day brought new faces that might be completely different from yesterday's faces, and at times, the same panelist on "ATH'' might appear the same day on another ESPN program — or, in the case of Sarah Spain, her ESPN radio show. The consistency of a panel became less important than negotiating (X) number of "ATH'' appearances into a personality's multi-platform contract, many from Dan Le Batard's stable of sycophants. A small number of panelists swelled to a cattle call of here-today, gone-tomorrow contributors. Hence, the ratings plunge, which forces a show such as "First Take'' — starring Stephen A. Smith and Kellerman EVERY DAY — to carry the numbers and attention load for a network that needs all such programming to succeed.
Continuity feeds the essence of any debate show. When panelists are familiar with each other, there is a natural willingness to spar for a livelier and better presentation. Lineups that are tossed together on "ATH,'' like lettuce and croutons at a salad bar, tend to make shows boring and stiff and too convivial, without the energy and purpose of the past. Recently, I saw Mina Kimes and Elle Duncan chuckle through much of a show, without the gravitas of appearances they make elsewhere at ESPN. If a sports team tried to win this way, it would finish in last place, and while "ATH'' hasn't tumbled that far — it can't as long as FS1 has debate debacles that draw minuscule ratings — it certainly has lost its might and its mojo.
As a show original, I hate seeing it.
This month, I noticed panelist Pablo Torre — who has appeared on so many ESPN programs I've lost track, including his own canceled show — immersed in deep thoughts about China. As I've written repeatedly, ESPN should remove itself immediately from political discussions before it again alienates its core, sports-oriented audience, especially now that live games have resumed. The only reason the network would be discussing China, as observed in the infamous Woj Bomb dropped recently by NBA insider Adrian Wojnarowski, is related to its $24-billion business partnership with the NBA. ESPN obviously wants to help the league rebuild relations with China's Communist government after losing a possible $400 million in the fallout over Rockets general manager Daryl Morey's pro-Hong Kong tweet. But just as Wojnarowski was wrong to reply "F— you'' to a Missouri senator with anti-China views, I'm not sure what a traditional "Around The Horn'' viewer is getting out of China dialogue.
Unless my old show, out of utter desperation, is trying to be as "woke'' as other ESPN shows and segments.
In which case, a zero might drop from its viewership number in no time.
Being Wrong On-Air Isn't A Bad Thing
…if you feel yourself getting uncomfortable over the fact that you were wrong, stop to realize that's your pride talking. Your ego. And if people call you out for being wrong, it's actually a good sign.
In the press conference after the Warriors won their fourth NBA title in eight years, Steph Curry referenced a very specific gesture from a very specific episode of Get Up that aired in August 2021.
"Clearly remember some experts and talking heads putting up the big zero," Curry said, then holding up a hollowed fist to one eye, looking through it as if it were a telescope.
"How many championships we would have going forward because of everything we went through."
Yep, Kendrick Perkins and Domonique Foxworth each predicted the Warriors wouldn't win a single title over the course of the four-year extension Curry had just signed. The Warriors won the NBA title and guess what? Curry gets to gloat.
The funny part to me was the people who felt Perkins or Foxworth should be mad or embarrassed. Why? Because they were wrong?
That's part of the game. If you're a host or analyst who is never wrong in a prediction, it's more likely that you're excruciatingly boring than exceedingly smart. Being wrong is not necessarily fun, but it's not a bad thing in this business.
You shouldn't try to be wrong, but you shouldn't be afraid of it, either. And if you are wrong, own it. Hold your L as I've heard the kids say. Don't try to minimize it or explain it or try to point out how many other people are wrong, too. Do what Kendrick Perkins did on Get Up the day after the Warriors won the title.
"When they go on to win it, guess what?" He said, sitting next to Mike Greenberg. "You have to eat that."
Do not do what Perkins did later that morning on First Take.
Perkins: "I come on here and it's cool, right? Y'all can pull up Perk receipts and things to that nature. And then you give other people a pass like J-Will."
Jason Williams: "I don't get passes on this show."
Perkins: "You had to, you had a receipt, too, because me and you both picked the Memphis Grizzlies to beat the Golden State Warriors, but I'm OK with that. I'm OK with that. Go ahead Stephen A. I know you're about to have fun and do your thing. Go ahead."
Stephen A. Smith: "First of all, I'm going to get serious for a second with the both of you, especially you, Perk, and I want to tell you something right now. Let me throw myself on Front Street, we can sit up there and make fun of me. You know how many damn Finals predictions I got wrong? I don't give a damn. I mean, I got a whole bunch of them wrong. Ain't no reason to come on the air and defend yourself. Perk, listen man. You were wrong. And we making fun, and Steph Curry making fun of you. You laugh at that my brother. He got you today. That's all. He got you today."
It's absolutely great advice, and if you feel yourself getting uncomfortable over the fact that you were wrong, stop to realize that's your pride talking. Your ego. And if people call you out for being wrong, it's actually a good sign. It means they're not just listening, but holding on to what you say. You matter. Don't ruin that by getting defensive and testy.
WORTH EVERY PENNY
I did a double-take when I saw Chris Russo's list of the greatest QB-TE combinations ever on Wednesday and this was before I ever got to Tom Brady-to-Rob Gronkowski listed at No. 5. It was actually No. 4 that stopped me cold: Starr-Kramer.
My first thought: Jerry Kramer didn't play tight end.
My second thought: I must be unaware of this really good tight end from the Lombardi-era Packers.
After further review, I don't think that's necessarily true, either. Ron Kramer did play for the Lombardi-era Packers, and he was a good player. He caught 14 scoring passes in a three-year stretch where he really mattered, but he failed to catch a single touchdown pass in six of the 10 NFL seasons he played. He was named first-team All-Pro once and finished his career with 229 receptions.
Now this is not the only reason that this is an absolutely terrible list. It is the most egregious, however. Bart Starr and Kramer are not among the 25 top QB-TE combinations in NFL history let alone the top five. And if you're to believe Russo's list, eighty percent of the top tandems played in the NFL in the 30-year window from 1958 to 1987 with only one tandem from the past 30 years meriting inclusion when this is the era in which tight end production has steadily climbed.
Then I found out that Russo is making $10,000 per appearance on "First Take."
My first thought: You don't have to pay that much to get a 60-something white guy to grossly exaggerate how great stuff used to be.
My second thought: That might be the best $10,000 ESPN has ever spent.
Once a week, Russo comes on and draws a reaction out of a younger demographic by playing a good-natured version of Dana Carvey's Grumpy Old Man. Russo groans to JJ Redick about the lack of fundamental basketball skills in today's game or he proclaims the majesty of a tight end-quarterback pairing that was among the top five in its decade, but doesn't sniff the top five of all-time.
And guess what? It works. Redick rolls his eyes, asks Russo which game he's watching, and on Wednesday he got me to spend a good 25 minutes looking up statistics for some Packers tight end I'd never heard of. Not satisfied with that, I then moved on to determine Russo's biggest omission from the list, which I've concluded is Philip Rivers and Antonio Gates, who connected for 89 touchdowns over 15 seasons, which is only 73 more touchdowns than Kramer scored in his career. John Elway and Shannon Sharpe should be on there, too.
Money Isn't The Key Reason Why Sellers Sell Sports Radio
I started selling sports radio because I enjoyed working with clients who loved sports, our station, and wanted to reach fans with our commercials and promotions.
A radio salesperson's value being purely tied to money is overrated to me. Our managers all believe that our main motivation for selling radio is to make more money. They see no problem in asking us to sell more in various ways because it increases our paycheck. We are offered more money to sell digital, NTR, to sell another station in the cluster, weekend remotes, new direct business, or via the phone in 8 hours.
But is that why you sell sports radio?
In 2022, the Top 10 highest paying sales jobs are all in technology. Not a media company among them. You could argue that if it were all about making money, we should quit and work in tech. Famous bank robber Willie Sutton was asked why he robbed twenty banks over twenty years. He reportedly said," that's where the money is". Sutton is the classic example of a person who wanted what money could provide and was willing to do whatever it took to get it, BUT he also admitted he liked robbing banks and felt alive. So, Sutton didn't do it just for the money.
A salesperson's relationship with money and prestige is also at the center of the play Death of a Salesman. Willy Loman is an aging and failing salesman who decides he is worth more dead than alive and kills himself in an auto accident giving his family the death benefit from his life insurance policy. Loman wasn't working for the money. He wanted the prestige of what money could buy for himself and his family. 
Recently, I met a woman who spent twelve years selling radio from 1999-2011. I asked her why she left her senior sales job. She said she didn't like the changes in the industry. Consolidation was at its peak, and most salespeople were asked to do more with less help. She described her radio sales job as one with "golden handcuffs". The station paid her too much money to quit even though she hated the job. She finally quit. The job wasn't worth the money to her.
I started selling sports radio because I enjoyed working with clients who loved sports, our station, and wanted to reach fans with our commercials and promotions. I never wanted to sell anything else and specifically enjoyed selling programming centered around reaching fans of Boise State University football. That's it. Very similar to what Mark Glynn and his KJR staff experience when selling Kraken hockey and Huskies football.
I never thought selling sports radio was the best way to make money. I just enjoyed the way I could make money. I focused on the process and what I enjoyed about the position—the freedom to come and go and set my schedule for the most part. I concentrated on annual contracts and clients who wanted to run radio commercials over the air to get more traffic and build their brand.
Most of my clients were local direct and listened to the station. Some other sales initiatives had steep learning curves, were one-day events or contracted out shaky support staff. In other words, the money didn't motivate me enough. How I spent my time was more important.
So, if you are in management, maybe consider why your sales staff is working at the station. Because to me, they'd be robbing banks if it were all about making lots of money.
Media Noise: BSM Podcast Network Round Table
Demetri Ravanos welcomes the two newest members of the BSM Podcast Network to the show. Brady Farkas and Stephen Strom join for a roundtable discussion that includes the new media, Sage Steele and Roger Goodell telling Congress that Dave Portnoy isn't banned from NFL events.
Podcast: Play in new window | Download
Subscribe: RSS