Will Sports Radio Survive The Pandemic?
"Industry ratings have plunged into the abyss, primarily because stations and hosts fell short in balancing sports with pandemic and social justice issues, and if there's no football season, the format might crash."
A big, big guy in sports radio told me recently, "We have the best lineup in the business.'' Yet when I try to find his July ratings, I scroll way, way down through the listings — religious stations, oldies stations, campus stations — and see pandemic-plunged numbers that resemble my senior-year grade points in college: 1.0, 0.8, 0.4. A frequency with dead air, KZZZ-AM, generated higher numbers than the two Los Angeles sports stations.
Of course, I'm kidding about that last part when no one is laughing.
Those are cume totals for all ages, I realize, and they aren't framed in the coveted 18-to-34 bro-dude demographic, or the one that stretches 20 additional years to adults who actually save their money. Still, no matter how market managers and program directors spin it, sports radio faces an existential crossroads like never before. Not including diehard markets like Boston and Philadelphia — where young males think COVID-19 is a new NFL defensive scheme — many stations are in trouble. And it suggests what industry leaders won't acknowledge because they do the hiring: The hosts simply haven't been interesting enough to avoid ratings crashes, even when a global health catastrophe and historic racial strife provided compelling daily content that should have driven increases and widened audiences.
Their mistake, perhaps by management design, was sticking with the narrow-mindedness of sports — leagues, teams, balls, launch angles — when 2020 demands sophisticated voices who can explain our disrupted world. I don't mean going woke, ESPN's recurring programming misfire. I mean, absorb the toll of the pandemic, take in the George Floyd horror and Black Lives Matter protests, unpack how it's relevant to sports and discuss it all with worldly perspective and gravitas. The stations and shows that did so probably are seeing solid numbers, unlike the ones that stuck to win-loss projections and mock drafts. This is no time to dumb-down. It's time to double-down on a surreal 2020 with an optimum usage of brain cells.
The decline was rapid and cataclysmic with long-term ramifications, enough to make male-dominated advertisers that have supported sports radio forever — businesses with their own problems — take notice. And even as leagues have resumed play in various bastardized forms, some of it quite talk-worthy, there should be mass anxiety about consumer patterns in the future.
Such as, will the listeners who've gone away ever return?
And if sports radio is so dependent on leagues and teams to keep the lights on, what happens when they can't play seasons — to wit, college football this fall? Imagine how many markets, big to middle to small, rely on local college teams to provide hot programming and pump revenues. How will they fill time now? How will they make money? "The NFL,'' you might counter, but what if the professional season stalls for the same reason — the coronavirus, they call it — that college conferences pulled plugs? Do radio executives switch to polka music?
As a sweeping generalization, folks who had time in the past for sports controversies and "guy talk'' have very good reasons not to care anymore. They're more concerned about human survival, holding onto a job, securing unemployment checks without a $600 weekly benefit, educating their kids online, paying a mortgage or aiding a relative fighting the coronavirus. Even in sports-psycho Chicago, where I riled them up for 17 years as a columnist and radio host, I can't imagine a quarterbacking derby between Nick Foles and Mitchell Trubisky mattering enough to move meters at either woefully underperforming station. I felt sorry for a local writer at The Athletic giddy about lineup changes at Chicago's ESPN 1000; shouldn't he also tout the Christian station with slightly higher ratings in 26th place, or the College of DuPage County jazz station? COVID-19 has ravaged many businesses. The business of chopping it up about sports is a looming casualty.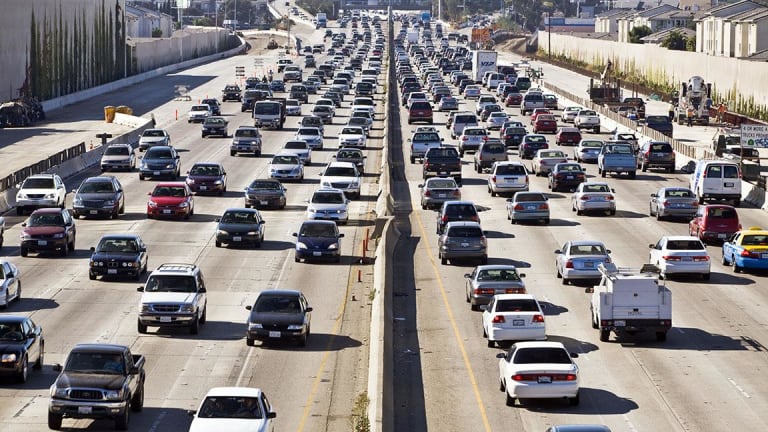 Will people flip on sports talk as an occasional diversion? Sure. Will they listen as a habit, a way of life, a reason to vent and feel pride about one's team and city? In most places, no. That would require a listener using a vehicle to get to work, and, as we know, many companies continue to have employees working from home — eliminating the two-way commute so vital to sports talk and radio as a whole. Not long ago, an estimated 23 million Americans were weekly listeners of sports radio, according to a Nielsen study, and eight of 10 were employed, many with good salaries and college educations. Most of these people were in cars. How many are in cars now? How many are still employed? Or petrified about losing jobs to the point they can't be bothered with the day's sports argument, especially when it involves which baseball player breaks virus protocol next?
Besides, fans never have felt more distant and disengaged from sports, unable to attend games and absorb the thrill of live experiences. Sharing a common rooting interest inside stadium and arena communities fuels the sports radio passion, and while games in barren ballparks or contained Bubbles are better than no games at all, it's still a depressing reminder of our new isolation. These are large, makeshift TV studios that no longer include paying customers but do involve, ugh, virtual fans and outsized cardboard cutouts that look creepier by the day. It only dilutes the fun of fandom and, ultimately, drives people away from mediums such as sports radio and writing/content websites, also locked in crisis mode.
And whatever happened to sports conviviality? Throughout America, it's still not possible in many locales to walk into a bar or restaurant, sit on a stool and chat up the bartender or other patrons about a game on TV. When the only consistent place to view an event is at home, that removes sports kinship from the equation — and, the next day, weakens the relationship a fan might have built with a radio show and its hosts.
The art of the genre is severely diminished. Sports in 2020 is not sports as we've known it. So if people aren't as motivated to talk about sports, what is the purpose of sports talk?
Like the rest of Planet Earth, sports is waiting for a magical vaccine to be developed, approved, politicized and mass-distributed so the core of the industry — and tentacles such as media — resume some sort of normalcy. That could happen in a year, but more likely, two years or longer. By then, it's possible local sports stations will have changed formats or outsourced airtime to national networks. ESPN Radio's new lineup seems intentionally vanilla for that reason — make sure any and all affiliates are happy, which in radio, means easy days for PDs without opinionated, rabble-rousing hosts starting raging fires with team owners and advertisers. I'm guessing Zubin Mehenti and Jay Willams, two-thirds of the new ESPN morning show, will be corporately pleasant to the softening detriment of Keyshawn Johnson, the lone lightning rod. It's also cheaper that way — Johnson makes much of the money in that triumvirate, which also explains why Mike Greenberg and Max Kellerman have returned for double-dipping radio shifts that don't net them extra fortunes. Anyone looking for "cutting edge'' shouldn't flip on Dan Patrick, Colin Cowherd, Jim Rome or Sirius XM. They're just trying to get by like everyone else without pissing off a loyal advertiser or boss.
When pushing the envelope, still be careful. Don't be Dan Le Batard, the ESPN man-child who posted a poll ridiculing Magic forward Jonathan Isaac after he tore his ACL. Isaac happened to be the first player inside the NBA Bubble who didn't kneel during the national anthem, prompting Le Batard — once an outstanding, credible journalist — to approve this question on his show's Twitter feed: "Is it funny the guy who refused to kneel immediately blew out his knee?'' On his show, Le Batard said he thought the question wasn't funny. Why post the question on social media, then?
"We apologize for the poll question,'' Le Batard later tweeted.
Clowns aside, safe is not the right approach moving forward. More than ever, sports radio must take chances, deal with the angry phone calls and actually attract a few listeners — or cease to exist. The assumption was everything would be fine again once King Football returned. Now, the PDs and hosts are praying the NFL doesn't crash, too. The league will protect its $15-billion season as long as possible, but at some point, Roger Goodell and the owners will cede the inevitable: Risking the well-being of athletes isn't worth a disjointed, wealth-over-health bleepshow doomed for fits and starts and an eventual shutdown.
If I'm a program director, I'm going bold and balls-out in order to save my station and profession. I want provocative hosts who talk about the world and not whether the Cubs will take advantage of the Cardinals' COVID-19 outbreak. Alas, risk-taking isn't what the corporate honchos want. They're just trying to survive, too, which means they might not.
Jay Mariotti, called "the most impacting Chicago sportswriter of the past quarter-century,'' writes a weekly media column for Barrett Sports Media and regular sports columns for Substack while appearing on some of the 1,678,498 podcasts in production today. He's an accomplished columnist, TV panelist and radio talk host. Living in Los Angeles, he gravitated by osmosis to film projects. Compensation for this column is donated to the Chicago Sun-Times Charity Trust.
Mike Golic Jr. Is Always Going to be an Undrafted Free Agent
"I approach every job wanting to put my absolute best foot forward, wanting to show and not tell people that I'm going to work hard, that I'm going to be here for more than just coasting along off the name."
There are a lot of conversations in sports about overhype. "This team is overhyped", "that player is overhyped." There isn't nearly as much time spent on those that are underhyped. (The word even sounds wrong because we hardly ever hear it.) Mike Golic Jr. is a great example of underhyped.
The conversation typically revolves around how he initially broke into the broadcasting business instead of how hard he's worked or all of the things he's accomplished along the way. It isn't, "Man, this guy is good at what he does." It's usually, "Yeah, but it's because his dad is Mike Golic."
There are a lot of famous fathers out there whose kids didn't do jack because they were either lazy or untalented. I don't care nearly as much about how you get your opportunities; what you actually do with them is what matters the most. Do you think Golic Jr. would still be on the air if he wasn't any good? No. So wouldn't it make more sense to focus on the here and now instead of how his journey began?
Golic Jr. has made the most of his chances. He's got a brand new morning show, GoJo and Golic, on the DraftKings Network. He's also calling college football games on radio each Saturday night for Learfield. In our conversation below, Golic Jr. talks about the blessing it is to still be able to team up with his dad. He also talks about how he deals with trolls and how his dad has the ability to delete beer. Enjoy!
Brian Noe: How would you describe what your new show on DraftKings is like?
Mike Golic Jr.: There's definitely some gambling elements in there, but they were pretty clear up front, they just wanted us to do a show. They didn't want us to do anything that didn't come naturally to us. For me and for my dad, we're aware of the gambling space, we've seen it just become more and more of how to explain sports. The same way fantasy football was just a more detailed way to analyze sports with a different end in mind. As opposed to just watching and consuming, you're trying to get something out of it. This is kind of the same thing, but it just creates a smarter fan who's looking for a little bit of different insight at certain points.
It doesn't change the job, if anything it just gives us a different way to frame things. You get to frame a matchup a different way, you get to frame a player's production in a little bit of a different way. I think that's more of how we use it as a different entry point into the same conversation that we would have always had about sports, which is the one my dad's been having for over two decades on people's TVs and radios and the one that I'm trying to now get into doing more and more after seven, eight years, whatever it's been.
BN: Do you still hear stupid comments like, oh, it's just because of your dad that blah, blah, blah? Do you still hear that stuff?
MGJ: Yeah, oh yeah, there's always going to be people that do that. I understand it. I get how people are going to perceive that. I understand the conversation around nepotism and how I fit into that.
I've had my stock answer over the years about how I've approached that and that hasn't changed. I approach every job wanting to put my absolute best foot forward, wanting to show and not tell people that I'm going to work hard, that I'm going to be here for more than just coasting along off the name.
I want to be good at this. I want to be a value-add to the shows that I work on. But again, that's on me to show and not tell because no amount of telling will ever change anyone's mind about that. Quite honestly, that's not really my goal. My goal was always do the job in a way that I can be proud of, approach it in a way and with work habits that I can be proud of, and reflect my dad who stuck his neck out for me at the beginning of my career.
BN: I'm curious, man, because if I were in the same shoes, I'd want to take the high road, but it'd be really tempting to take the low road. When there's that one troll, who on that one day says that one thing about your dad, and you just want to say kiss my ass, dude. How have you handled it over the years, and even now, when you still hear some of that garbage?
MGJ: Yeah, I'm unfortunately painfully online as some people who are reading this might know. So you see a lot of it. I've done a better job with a lot of the tools on social media of filtering out most of the comments like that. I think also I started doing this when I was 26 and I'm going to turn 34 this week. Part of it's just also come with being a little more comfortable in my own skin.
Most of the slights that we end up responding to are the ones that we might feel like in an honest moment have a little more truth to them than we're comfortable with, or hit close to home on something. At least in my experience, that's been the things that tend to strike a nerve the most. When I was young and just starting and didn't really feel like I had my feet under me as far as being a broadcaster, there were times when it would bother me. There were times when it feels good to go and dunk on somebody on Twitter and have fun with it and let them know that you can clap back and do all that too.
Now it's to the point where most of the time I'll look at an interaction like that and it's like, is it worth giving someone any portion of my afternoon for what this reaction is going to be? Because it's usually like a potato chip, you're never just going to do it once. You end up going back and forth and then you're down a rabbit hole with Johnny Buncha Numbers and for what? To prove a point to a person that doesn't care about hearing your point anyway?
We all fall victim to it. Usually it's when I have a lot of time in airports and I end up sitting there bored and tired that I'll still pop off at the mouth every once in a while. But in general it's just kind of a losing value prop.
BN: I hear you, it's so true. That's the stupid stuff you have to go through — that's with anything in life — but the good stuff, you're working with your dad, man. How do you describe what that feels like to work with your dad each day?
MGJ: Yeah, and to get to do what I do because of my dad still. We go back to the nepotism, I've never shied away. The reason I got my foot in the door was because of my dad; I owe all of this to him. I've never begrudged that, to do so would be dishonest, and quite frankly, disrespectful. So to get to do that with him though is awesome because it's the same relationship we've had since I was a kid. It's just positioned outward now.
It is nice every day to get to talk to my dad, get to talk to my parents a lot more than most people. Because of the job, I get to see them more than I probably would too with some of the things that we've done together, whether it's off site, or just in general. I think one of the coolest things was also just seeing how other people — we've talked about the nepotism people, but there was also just as many people who would send notes, especially like my dad's sign off on Golic and Wingo.
I said what I thought was going to be very composed and ended up being a very tear-filled thank you to dad for everything. The amount of notes we got off that from other people who in different jobs, in different walks of life that had the chance to work with their son or daughter, or work with their mother or father and how they saw parts of their relationship in the way that our relationship was.
It's like any parent-child relationship, we know each other's best strengths and where to put the ball on that stuff. We also know what ticks the other off a fair amount. So every once in a while, you can venture into those categories.
I remember Trey Wingo used to just watch me and dad argue about the dumbest stuff. He would just put his hands behind his head and lean back because he knew that segment was going to be the easiest thing in the world. To hear from people who also have had the chance to work with a loved one and work with a relative like that, who saw little bits of their own life in some of those interactions was always pretty cool.
BN: What's something that touches a nerve for your dad?
MGJ: Dad and technology. It's so different now because we do so much of this stuff remotely. Dad's got the camera set up there and the laptop and all these different things that he's got to connect into. For years, when he was doing radio, he just walked into the studio and hit the on button. He was good to go. Someone was going to help with everything else. My dad can do all this stuff. I have more empathy for my mom now at home, who's had to deal with my dad and his iPad for years.
My dad watches more TV than any person on earth. If you know a show, he's seen it and he's seen the prequel, he's seen the movie they made after the series, all of it. When he goes and takes a bath, he'll sit with his iPad and he'll watch his shows. He's got all the passwords to Netflix and everything like that. But the minute he forgets them, he melts down, doesn't do anything himself and just hands it to my mom and asks her to fix it, hands it to one of us and asks us to fix it.
There's some of that, that shows up when we're doing the show where if anything technologically happens, I've got to work through all that stuff. I've got to come in and be IT for dad because he can do it, I just feel like he doesn't want to be bothered with it sometimes. I'll sometimes look at him like, "come on, man, you know how to do this. You've been turning this on and doing the podcast from home for a while, don't play dumb with me."
BN: How about for you? What's something that touches a nerve?
MGJ: That's a good question. I don't know if I've done the self scout nearly well enough. What would tick me off?
The easy one being a Notre Dame person is the conference stuff. Anytime that conversation comes up when people want to do the "join a conference thing," for some reason after a while I'll usually reach a certain point where I'm just like, "alright, these are all the same dumb reasons I've been combating my entire life."
No one's presented a new argument to me as to why all of a sudden this conference affiliation makes more sense now, or there's some moral case for it, or competitive case for it now, that I haven't already heard, digested, and had to rebut before. That one gets a little bit old. I think if someone really wanted to kind of get me going, that would probably be a good way to do it.
BN: What's the most fun you've had in your career?
MGJ: I'd say it's twofold. It always involves a live audience. There's still no substitute for being able to reach out and touch people. With Golic and Wingo, when I was fortunate to get to latch on to what dad and Trey were doing at the end there, we went and traveled the show a bunch. I remember we went to Columbus, and we did the show at a Hofbräuhaus. The show was 5-9 Central Time. We're getting in there at 4:20 and the thing is already set up, people are already in there, people are already drinking. So we're like, "oh, okay, it's game time in here."
Right before the end of the show, a bunch of guys that had been egging me on the whole time had me come over and take a shot with them. When we got done, my dad just turns around and goes, beer me, and they bring him over one of those big tankers of beer. My dad's pretty good at a lot of stuff, he's a good natural athlete; chugging beers is like his specialty, even getting near 60 years old.
Watching my dad delete that beer in front of a crowd of onlookers that were all cheering, that was a lot of fun. That environment was just really cool. We had a great road crew of so many people that helped make those shows happen. Anything with a team environment like that was always really fun.
Then on the college football side, the Duke's Mayo Bowl was like the culmination of one of the most fun seasons I've ever been a part of. Anish Shroff was the play-by-play, Taylor McGregor was our sideline reporter. They're still two of my closest friends in the industry to this day. I've got the group chat and talk to them every day. That season, we were all just really on the same page. We all trusted each other. We thought we did a good job trying to go out and tell the story and do these games the right way, but we like to have fun.
When we got to the Duke's Mayo Bowl, we all recognized what a ridiculous opportunity it was. Three and a half hours later, a couple of things eaten in mayonnaise and a few viral clips that ticked off the entire country of Australia and R&B legend Dionne Warwick, we realized, alright, that was fun because it was the culmination of trust and camaraderie that we had built up with each other all season long.
Again, in that team environment where you're going, you're having to work together through live situations on the fly, you're helping each other in the preparation leading up. All that stuff was just really cool and they were great teammates. It made the job really easy and really fun every week.
BN: Are you a goal guy? Do you look at anything that you would like to accomplish in the next few years or at some point in your broadcasting career that you'd say, man, that'd be really cool if I was able to do that?
MGJ: No, I've always been really bad about goals. I think part of it's like the old training camp mindset. I'm perennially going to be an undrafted free agent who just wants to know — I always joked at ESPN, every day my badge worked was a great day.
I work with people that I enjoy and appreciate and respect, get to have great teammates like that. I already get to cover so many of the best events in sports. I've gotten to go to the national championship for college football — a game that I played in — like seven or eight straight times now, which is a dream every year. Getting out and covering the Super Bowl. Doing the Nathan's Famous Hot Dog Contest.
I've gotten to go all over the map and I appreciate ESPN so much for the opportunities they afforded me, and I owe my employers now at DraftKings and Learfield a lot for that. But no, I've always been bad at goals. I want to keep doing this. I want to keep finding someone that's willing to let me do this and hopefully really good people that I enjoy doing it with.
Brian Noe is a columnist for BSM and an on-air host heard nationwide on FOX Sports Radio's Countdown To Kickoff. Previous roles include stops in Portland, OR, Albany, NY and Fresno, CA. You can follow him on Twitter @TheNoeShow or email him at [email protected].
Anatomy of an Analyst: Dan Orlovsky
"When he appears on NFL Live or SportsCenter, his breakdown of film is very detailed, but not so highbrow that you can't understand it as a viewer."
A Connecticut guy, born and raised, Dan Orlovsky played his high school and college football in the state. Now, he calls it home again as an ESPN football analyst in Bristol. Orlovsky was always the football version of a "gym rat," constantly killing time by working on his craft, right in his backyard.
"When I was younger, I would have garbage cans set up all around the yard," Orlovsky recalled. "And I would have like 20 balls and just fire them into the cans. I really had nothing else to do back then," he told the Connecticut Post in 2000.
Orlovsky attended Shelton High School and became the starting quarterback during his sophomore year. As a senior, he threw for 2,489 yards and 58 touchdowns as the Gaels went 12–0, winning a state championship. His overall record as a high school quarterback was 28–4.
He started as a freshman at UConn in 2001 after Keron Henry suffered a sprained knee. Orlovsky threw for 9 touchdowns, but was picked off 11 times. He started every game the next three seasons leading the Huskies to its inaugural bowl appearance as a senior. He holds school records for pass completions (916), yards passing (10,706) and touchdown passes (84).
Orlovsky was drafted by the Lions in the 5th round of the 2005 NFL Draft. He made his first NFL start 3 years later in October of 2008 in a loss against the Vikings. However, early in the first quarter when he lined up in shotgun formation, he accidentally ran out of the back of his own end zone for a safety. That turned out to be the difference in a 12-10 loss.
"When they started blowing the whistle, I was like, 'Did we false start, or were they offsides or something?'" Orlovsky said after that game. "And I looked, and I was just like, 'You're an idiot'". The game ended up being the closest the Lions would come to a victory in their historic 0-16 season.
Just last weekend, Gardner Minshew pulled an "Orlovsky", inadvertently stepping out of his own end zone for a safety. Orlovsky felt somewhat vindicated and took to social media to proclaim such.
"First Jimmy. Now Gardner. I'm off the hook. I'm off the hook!" Orlovsky proudly said.
Orlovsky was referencing Jimmy Garoppolo, who made the same mistake a year ago. Many still feel that Orlovsky, being the O.G. will always be remembered for the play. He's got a good sense of humor about it, one of the lines on his Twitter bio reads: "Endzones should be 11 yards."
He also played for the Houston Texans, Indianapolis Colts, and Tampa Bay Buccaneers before returning to Detroit in 2015 for his final season.
AT ESPN
Orlovsky joined ESPN in 2018 after announcing his retirement from the NFL. He began appearing on NFL Live in 2019, and earned a more consistent, daily role in 2020. He's also appeared on and contributed to, ESPN's Get Up, First Take and SportsCenter.
During the college football season, Orlovsky was an analyst on a game broadcast each week. He also joined the #2 Monday Night Football booth alongside Louis Riddick and Steve Levy in 2022, when Brian Griese left. That booth has since changed, as has Orlovsky's role at the network.
Chris Fowler has taken over the play-by-play role in that booth on MNF secondary broadcasts. The team will call 4 games (2 are already in the books) during this 2023 NFL season. This new role gives Orlovsky the best of all worlds, he'll still get to call games, lend his expertise to studio shows and offer his opinions on those 'panel shows' on ESPN.
WHAT MAKES HIM SO GOOD?
His credentials as a former NFL quarterback who had some success in his career come shining through when he analyzes both offenses and defenses.  You can tell that Orlovsky knows his stuff and is very passionate about this sport. When he appears on NFL Live or SportsCenter, his breakdown of film is very detailed, but not so highbrow that you can't understand it as a viewer. 
Orolovsky's summation of what he is seeing is crisp and informative. I imagine that in his days on the field, coaches had a hard time getting him out of the video room, because his analysis is so detailed and organized in thought. That had to come from his years of really paying attention to studying his craft. Now it's really paying off for him as a broadcaster.
In the booth, Orlovsky works well with Riddick, who I'm a big fan of. The two guys each have opinions, but there is a mutual respect between them, or at least that's how it sounds in the MNF booth. While he doesn't have as much time to make his point, Orlovsky is quite successful in conveying information and analysis. His unique perspective allows fans to really be taken inside the mind of an NFL quarterback. What the player should be seeing, where his progression should go and when it's a good time for a check down. He doesn't come across as know-it-all either. Orlovsky just relays from his experience and knowledge what the situation is and what should or shouldn't have happened.
He has the ability to offer a hot take. In watching and reading about him, the take doesn't come across as a personal attack, like some of the talking heads offer.
He did come out firing on a recent Get Up show, with some definite opinions on Bills' quarterback Josh Allen after a rough start in Week 1. But notice, even though it seems like he walks it back, he really doesn't. He's just the voice of reason and keeps it about football and not the man.
"Number one, I love Josh Allen's accountability after the game. He absolutely did the right thing and wore it. Number two, someone in that building, and we're Thursday, so I'm assuming this has happened," Orlovsky started. "Someone in that building has to have the courage to sit down, look him dead in the eyes, a grown man, and say, 'we have to grow up.' And that is not a belittling statement, that's not picking on him, but there are times in games where Josh has to sit there and say, it's no longer cool or fun or wow, look at me, run around and make all these crazy throws. Someone's gonna have to have the courage to sit there and go, 'Josh, we gotta grow up. You're one of the best players in the league. You are unquestionably our best player. But when we get reckless with the football, we hurt our football team.'"
Then Orlovsky showed that voice of reason and keeps everything in perspective. "We got to take a chill pill as well. I've heard some things get said about Josh Allen over the past couple days that are absolutely ludicrous." Orlovsky opined. "Josh Allen is a top three quarterback in the NFL. You absolutely can win a Super Bowl with Josh Allen. There's no doubt about it that their window is as long as Josh is their quarterback, it is available. Stop saying that he's oh my gosh gonna be the reason why they can't get to the Super Bowl. He's one of the best players in the game."
Refreshing to hear an analyst with his feet firmly planted on the ground. I like Orlovsky's style and substance. He's an easy listen and you just might learn something along the way.
DID YOU KNOW?
Orlovsky used modern technology and a nudge from his wife to figure out what was next after retiring from the NFL in 2017.
As the story goes, Orlovsky was watching the Week 10 Panthers-Dolphins Sunday night game in 2018 and was explaining to his wife the X's and O's behind a Cam Newton touchdown pass.
"She said you should make a video and put it on social media," Orlovsky told The New York Post in late 2018. "At this point I thought social media was stupid, I had maybe 1,000 followers on Twitter. Three minutes later, I came to my senses. I paused my television, used the camera in my phone and just broke the play down. I went to bed and it went viral [on Instagram], and that was my moment to be like, 'Huh, that's how I can separate myself.' "
The rest is history.
Andy Masur is a columnist for BSM and works for WGN Radio as an anchor and play-by-play announcer. He also teaches broadcasting at the Illinois Media School. During his career he has called games for the Chicago Cubs, San Diego Padres and Chicago White Sox. He can be found on Twitter @Andy_Masur1 or you can reach him by email at [email protected].
Meet the Podcasters: Pablo Torre, Meadowlark Media
"Building a docu-style YouTube channel, that's the next challenge. I don't think anyone else is trying that because it's insane."
What kind of podcast is Pablo Torre doing exactly? It is how I began our conversation this week for Meet the Podcasters presented by Point to Point Marketing.
The show is really three shows. I'll leave it to Torre to explain it further a little later.
What is important to me is not just what the show is, but how it gets to the people that want to hear it. What matters in marketing a show that is trying to fill a niche that is still kind of undefined? Does video matter? How?
There are a lot of questions and Pablo Torre will be the first to admit that he doesn't have all the answers yet. So, let's find out together what is going on with Pablo Torre Finds Out.
Demetri Ravanos: How would you describe what you're trying to accomplish with Pablo Torre Finds Out? It is a lot of shows in one depending on the day of the week.
Pablo Torre: Yeah. This is what my mom asks me. "What are you trying to do here? You're working for Dan Le Batard? The guy who publicly complained about how your wedding had a black tie dress code?" And what I try to tell her is that I finally get to do the show that I have been wanting to do, even if I didn't know it while at ESPN, full time, which is to say that I get to do all of the shows; three types of shows in one. You sort of summarized it pretty well there.
I get to do, once a week, a reported deep dive, an investigative journey through some topic that I guarantee no one else in the media is doing it that week in that way. It's sort of like just an off-the-board entirely my personal curiosity-driven journalistic odyssey.
Then I get to do the sort of roundtable talk show with friends of mine like Dan Le Batard, Mina Kimes, Katie Nolan and so forth. I love doing that sort of a show I did that with Highly Questionable for years and years with Debatable; with PTI, Around the Horn. It's sort of from that spirit.
Then the third type of show we do every week – we come out on Tuesday, Thursday and Friday – is more of a one-on-one conversation. I'm not saying that I'm trying to channel Marc Maron or whomever else, but it's a chat show. It's a one-on-one conversation with someone of interest, and I get to dig in on their life. For me, it's a way to cover sports in a way that feels deliberately and sort of joyously different. The only unifying characteristic in all of it being my own curiosity, which is incredibly liberating and also admittedly kind of scary.
DR: I want to dig in on the investigative journalism episodes for a second because I do wonder what the difference is between doing a newsmagazine for Meadowlark and doing something like that with the resources of Disney behind you.
PT: Yeah, I mean. I got to call upon a newsroom – the biggest newsroom in sports media in the world – while I was doing ESPN Daily, and now I call upon a newsroom that I am building by hand, which is only tongue in cheek a newsroom. I am getting to do journalism in a first-person way without resources. And I say "getting to do that" because as much as it's been a stress to try and do journalism without those resources, it's also been really f***ing fun, you know?
What I've gotten to return to my roots on is the idea of like, "Go report this yourself." So I have been tasked with like, "Hey, you used to be a guy who did long-form journalism for ESPN and Sports Illustrated and all these places. Do that again." And for me, the solution is be mildly terrified, but then figure it out. I need to prove that I am not a function of the machine. I'm not a product of the empire. I can do this without those resources. I can do it because I have contacts and instincts and skills that I've developed over years.
I tell my staff all of the time, as small as we are, I think of ourselves as a newsroom and think of ourselves as making sort of a new age magazine. Not to belabor this point, but so much of doing stuff at ESPN, for better and for worse, felt like we were reacting to what everybody else wanted to talk about. That's so much about audience metrics and all of that. It's a very good business strategy, but when it comes to what I'm doing, Demetri, I'm realizing the bet I'm making is that like a magazine in olden times used to, I can present you with a story that you didn't know you wanted to read or hear and keep your attention all the way through. And so that's a fun challenge. It's the challenge that got me hooked on sports journalism in the first place really.
DR: So that's interesting because you kind of hit on something that I wonder about, about a lot of Meadowlark's shows, because there is such an emphasis on the freedom to do the kind of things you want to. Are you hung up on numbers at all? Is any part of you paying attention to what hits or does it matter to what stories you choose to tell?
PT: I want to lead with an editorial judgment. It sounds very naïve. I want to count on the fact that I am leading with our interpretation of news value, which is, and you're very astute in challenging this premise, because the thing about going it on your own is that, well, now you've got to support yourself on your own and metrics are how you support yourself. So if I'm in a corner jacking off –
DR: I'm sorry. Is that the Wednesday podcast?
PT:That's right. That's the fourth episode every week. Just me masturbating. Some would say it's the three episodes we do already, arguably, given how much I talk about myself in them.
But to your point, I want to confess something. I am someone who launched this show with the explicit mandate of, "We're going to do the stuff we think is good. We're going to lead with our version of journalism and we'll see where the chips fall." Early on, the chips have been falling in sort of encouraging metric ways. I'm a total hypocrite. Now my message is not, "Don't listen to the metrics." It's, "Guys, the metrics are validating our approach and this is amazing and in fact, this is a business," so that's really the early returns. What's so exciting about it is that people are listening; people are watching. We debuted in whatever – the top three; top five, and whatever charts that are ephemeral, admittedly. We've been put into Dan's feed and the audience has really taken to us.
We did an episode about the one transgender athlete in Ohio who was affected by the legislation. I went out there and interviewed her and it got traction, so much broader than what I had expected, well beyond sports. And all of these things, again, are hypocrisies for me, because I would have said to you in August, "I don't give a f**k about metrics, but now, because the metrics are validating me, I'm saying, "Actually the story is changing a little bit." I'm not going to be the artist jacking off in the corner. I'm the guy who wants to blare into a megaphone, "I think there's another way to cover sports!" So that's the lie that I've already confessed to with you.
DR: Let's talk about the Le Batard connection. You mentioned that your show is now in the Dan Le Batard Show feed. Is that more important or are the appearances you make on that show more important? So much of success in digital media is about connecting with an audience, so exposure is great, but maybe exposure to your personality is more valuable.
PT: Yeah. I don't know, man. For me, I care so much about Pablo Torre Finds Out, the show right now that I am prioritizing truly above all else. I love being on Dan's show, and I will absolutely, shamelessly promote it in all those appearances from henceforth, but for me, I just want people to know that we're making this thing. All the anxiety I had early on about metrics was, "We're going to work so hard at this thing and we're going to do this three times a week. I just want to make sure it's not for nobody." And so insofar as we get just amplification from Dan, again, appearances like this conversation with you in which I get to indulge like talking about this thing that I care so deeply about – that's what I care about the most.
Look, it's also a test, right? Like if an audience wants 'X,' if I give them 'Y,' do they ask, "Why the f**k are you giving this to me?" or do they get it? Strategically speaking, launching this show as a sibling to The Dan Le Batard Show, which is a Goliath of a podcast, I just wanted to make sure that I captured Dan's fanbase, which knows me from those appearances you refer to on his show. They know that we're up to some stuff, and from there we're going to sort of build outwards. I've been gratified again that the building has sort of happened sooner than I anticipated.
DR: So the investigative journalism that you are doing now, I want to sort of go back to some of your history, both at Sports Illustrated and at ESPN. What is it that you can do when you are on your own in this way that's a little bit tougher to do in more traditional media?
PT: So I did this episode in our first week that I really loved and cared about, which is the story of Bryan Davis, who is the man who bid a bazillion dollars – like $7 billion I believe his total bid was, maybe was nine by the end – but bid billions of dollars to the Washington Commanders. It was this treasure hunt story about, "Did this guy have the money? Where is the money coming from? Why is the Philippines involved? Why are all of these crazy details now filling this rabbit hole?" And to me, part of the difficulty was simply trying to do that in audio, because in a written piece, for instance, when I would do this sort of work for Sports Illustrated or ESPN, I would get to write the details out, and something that I've learned in audio is that it's just harder to keep people's attention. It's really about, again, audience retention.
There's so many details that I want to hit you with. That's how my brain works. So the challenge is, as a storyteller – a literal storyteller in this case – "How do I tell you the story in a way that it is sensible and that you can retain it while you are like walking your dog and cleaning up after your dog?" You're sort of like half-distracted. How can I make sure that I remind you about what the story is at recurring points without you losing the thread?
Hosting ESPN Daily was like this revelatory experience because I had never done audio-first storytelling before. I realized the theater of the mind of it. I was like, "Wait a minute. So it's kind of like writing, but I can't be as writerly." It's kind of like radio, except I'm asking more of the audience in terms of sticking with me as I unfurl something as opposed to lead with whatever the biggest story is that day. No, I'm going to slow play this a little bit. So the challenge is just me getting my feet wet in a medium that has presented me with challenges.
It's all of the genre of show that I listen to as a fan. So I love like a public radio shows like This American Life, Radiolab, 99% Invisible; these nerd shows that are about audio for storytelling. So the challenge for me is to do that. Then also, I should say, develop a YouTube channel in which those audio-first stories also can play in video. Admittedly, so much of my brain, like a half of it at least, has been about, "Be audio first – use music; use scoring; use editing; use sound effects; use all of that," but then also have it so that you can see me saying it on camera as well as the guest, as well as our reporting out in the field.
Building a docu-style YouTube channel; that's the next challenge. I don't think anyone else is trying that because it's insane. Like, go to NPR's YouTube channel of This American Life. They're not trying to do the YouTube video version, and for better or for worse, we absolutely are.
DR: It's funny. I was having this conversation with my therapist actually today, because a podcast I do got picked up by a FAST Channel called Origin Sports and I was telling her how cool it was that this thing I am making is on TV now and her hang up was, "So wait, people just want to watch you talk?" I told her, "You know, I don't get it either, but that's what I'm told."
What is interesting, going back to what you said about NPR is that outside of people that are just attuned to audio entertainment – podcasts; radio; whatever – the shows that connect most seem to be true crime investigations. None of those have video elements and they are still tremendously popular, so I don't know what that says about the importance of video to podcasters.
PT: I think that's a fair perspective, Demetri. Also, a fair perspective by you would be to tell your therapist, "This is sort of defeating the purpose of why I come to you when you present me with this existential conundrum of, like, 'Wait a minute, does anybody want this?'" But I feel you acutely.
Again, we're on the DraftKings Network as well. We're making a weirdo show that tries to be funny but also smart and low-brow and highbrow and do weird investigations for DraftKings. I don't know if when they started the DraftKings Network, they were like, "We want this weird genre that no one's done before," but they're trying it out. They seem to like it.
The question your therapist posed is also a question I ask of myself. Are we sure these people want to watch this? And again, early returns are encouraging, but maybe I shouldn't be too confident in mid-September at this point.
DR: That ties into something that I've wondered about a lot of different podcasters, but are you specifically doing something that is newsmagazine-style at least part of the time? What is it you have learned that really matters to a younger sports fan, whether it is about the content or how it is delivered that older generations may have never thought of or just simply do not get?
PT: I am staggered perpetually by how young people are doing it. Like, I mean, in every way, just like you guys. Okay, so beyond just like, the salaciousness of, like, 'Okay, social media is what? Now we're at school and you guys are sending photos of what? To whom?' Like, this is all dystopian, like genuinely terrifying. I have a 3-year-old daughter. All of it is very scary to me.
DR: Hey, I've got a 14-year-old daughter.
PT: Okay, so I am scared because I will one day, hopefully, God willing, have a 14-year-old daughter. I will have to reckon with what you have reckoned with.
Fourteen-year-olds, generally speaking, don't really give a shit about teams in the way that like their forefathers did. That's the research that I get that I'm fascinated by. Sports used to be this ancestral sort of heirloom. You inherited your allegiance. You watch games through the lens of, "Laundry is more important." The team; the jersey is more important than the individual.
Now we're in an era of clearly the tide turning. Again, it's the fragmentation of media, the fracturing of audience. We're just watching the individual's feeds that we like.
This is like the conundrum existentially for the NBA, right? "People don't want to watch our games, but they love consuming us on social media. Is this monetizable in the same way? Is this something that's bad for us? Is it good for us that we're like, over-indexed on it?" 
For me, again as a newsmagazine guy, my instincts are twofold. No. 1, I should probably do a story that engages explicitly with the conversation we're having from that more meta-perspective of like, "Pablo Torre Finds Out if I'm just too f**king old to really get how kids are now." That's like the actual story that I should engage with on some level, but the second thing is to sort of be a little more humble than I probably have been in the past about how little I know.
I don't want to assume that kids are out, for instance, on narrative storytelling, if in fact, and this is just a hypothesis, they seem to begin to like individual human interest brands. I'm like, "Okay, if you're into the characters, if I give you a character you don't know, will you stick around for it?" I'm not trying to tempt you with, "Here's your favorite team. Here's what you should know about it." It's just not what I'm best at also, I should say.
So for me, if I can tell a story that crosses that age gap, I will be incredibly relieved. But I don't know, man. The answer so far is that, like, I need to do more reporting. I would be a liar and I would be betraying my very premise if I told you I already found out the answer to that. God knows I haven't.
To learn more about Point-To-Point Marketing's Podcast and Broadcast Audience Development Marketing strategies, contact Tim Bronsil at [email protected] or 513-702-5072.
Demetri Ravanos is the Assistant Content Director for Barrett Sports Media. He hosts the Chewing Clock and Media Noise podcasts. He occasionally fills in on stations across the Carolinas. Previous stops include WAVH and WZEW in Mobile, AL, WBPT in Birmingham, AL and WBBB, WPTK and WDNC in Raleigh, NC. You can find him on Twitter @DemetriRavanos and reach him by email at [email protected].