Will Sports Radio Survive The Pandemic?
"Industry ratings have plunged into the abyss, primarily because stations and hosts fell short in balancing sports with pandemic and social justice issues, and if there's no football season, the format might crash."
A big, big guy in sports radio told me recently, "We have the best lineup in the business.'' Yet when I try to find his July ratings, I scroll way, way down through the listings — religious stations, oldies stations, campus stations — and see pandemic-plunged numbers that resemble my senior-year grade points in college: 1.0, 0.8, 0.4. A frequency with dead air, KZZZ-AM, generated higher numbers than the two Los Angeles sports stations.
Of course, I'm kidding about that last part when no one is laughing.
Those are cume totals for all ages, I realize, and they aren't framed in the coveted 18-to-34 bro-dude demographic, or the one that stretches 20 additional years to adults who actually save their money. Still, no matter how market managers and program directors spin it, sports radio faces an existential crossroads like never before. Not including diehard markets like Boston and Philadelphia — where young males think COVID-19 is a new NFL defensive scheme — many stations are in trouble. And it suggests what industry leaders won't acknowledge because they do the hiring: The hosts simply haven't been interesting enough to avoid ratings crashes, even when a global health catastrophe and historic racial strife provided compelling daily content that should have driven increases and widened audiences.
Their mistake, perhaps by management design, was sticking with the narrow-mindedness of sports — leagues, teams, balls, launch angles — when 2020 demands sophisticated voices who can explain our disrupted world. I don't mean going woke, ESPN's recurring programming misfire. I mean, absorb the toll of the pandemic, take in the George Floyd horror and Black Lives Matter protests, unpack how it's relevant to sports and discuss it all with worldly perspective and gravitas. The stations and shows that did so probably are seeing solid numbers, unlike the ones that stuck to win-loss projections and mock drafts. This is no time to dumb-down. It's time to double-down on a surreal 2020 with an optimum usage of brain cells.
The decline was rapid and cataclysmic with long-term ramifications, enough to make male-dominated advertisers that have supported sports radio forever — businesses with their own problems — take notice. And even as leagues have resumed play in various bastardized forms, some of it quite talk-worthy, there should be mass anxiety about consumer patterns in the future.
Such as, will the listeners who've gone away ever return?
And if sports radio is so dependent on leagues and teams to keep the lights on, what happens when they can't play seasons — to wit, college football this fall? Imagine how many markets, big to middle to small, rely on local college teams to provide hot programming and pump revenues. How will they fill time now? How will they make money? "The NFL,'' you might counter, but what if the professional season stalls for the same reason — the coronavirus, they call it — that college conferences pulled plugs? Do radio executives switch to polka music?
As a sweeping generalization, folks who had time in the past for sports controversies and "guy talk'' have very good reasons not to care anymore. They're more concerned about human survival, holding onto a job, securing unemployment checks without a $600 weekly benefit, educating their kids online, paying a mortgage or aiding a relative fighting the coronavirus. Even in sports-psycho Chicago, where I riled them up for 17 years as a columnist and radio host, I can't imagine a quarterbacking derby between Nick Foles and Mitchell Trubisky mattering enough to move meters at either woefully underperforming station. I felt sorry for a local writer at The Athletic giddy about lineup changes at Chicago's ESPN 1000; shouldn't he also tout the Christian station with slightly higher ratings in 26th place, or the College of DuPage County jazz station? COVID-19 has ravaged many businesses. The business of chopping it up about sports is a looming casualty.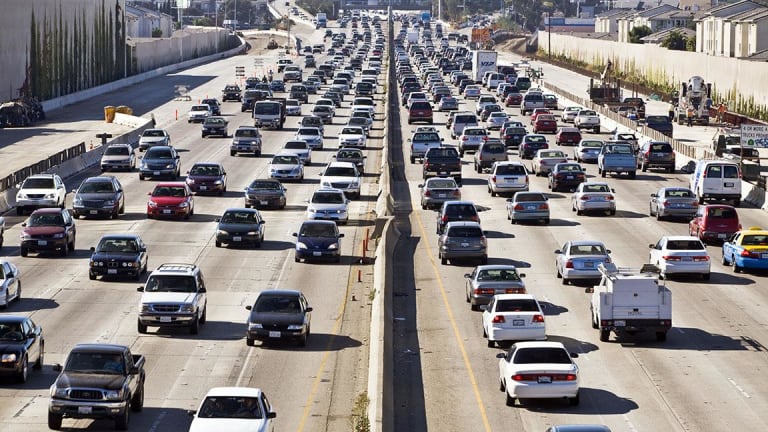 Will people flip on sports talk as an occasional diversion? Sure. Will they listen as a habit, a way of life, a reason to vent and feel pride about one's team and city? In most places, no. That would require a listener using a vehicle to get to work, and, as we know, many companies continue to have employees working from home — eliminating the two-way commute so vital to sports talk and radio as a whole. Not long ago, an estimated 23 million Americans were weekly listeners of sports radio, according to a Nielsen study, and eight of 10 were employed, many with good salaries and college educations. Most of these people were in cars. How many are in cars now? How many are still employed? Or petrified about losing jobs to the point they can't be bothered with the day's sports argument, especially when it involves which baseball player breaks virus protocol next?
Besides, fans never have felt more distant and disengaged from sports, unable to attend games and absorb the thrill of live experiences. Sharing a common rooting interest inside stadium and arena communities fuels the sports radio passion, and while games in barren ballparks or contained Bubbles are better than no games at all, it's still a depressing reminder of our new isolation. These are large, makeshift TV studios that no longer include paying customers but do involve, ugh, virtual fans and outsized cardboard cutouts that look creepier by the day. It only dilutes the fun of fandom and, ultimately, drives people away from mediums such as sports radio and writing/content websites, also locked in crisis mode.
And whatever happened to sports conviviality? Throughout America, it's still not possible in many locales to walk into a bar or restaurant, sit on a stool and chat up the bartender or other patrons about a game on TV. When the only consistent place to view an event is at home, that removes sports kinship from the equation — and, the next day, weakens the relationship a fan might have built with a radio show and its hosts.
The art of the genre is severely diminished. Sports in 2020 is not sports as we've known it. So if people aren't as motivated to talk about sports, what is the purpose of sports talk?
Like the rest of Planet Earth, sports is waiting for a magical vaccine to be developed, approved, politicized and mass-distributed so the core of the industry — and tentacles such as media — resume some sort of normalcy. That could happen in a year, but more likely, two years or longer. By then, it's possible local sports stations will have changed formats or outsourced airtime to national networks. ESPN Radio's new lineup seems intentionally vanilla for that reason — make sure any and all affiliates are happy, which in radio, means easy days for PDs without opinionated, rabble-rousing hosts starting raging fires with team owners and advertisers. I'm guessing Zubin Mehenti and Jay Willams, two-thirds of the new ESPN morning show, will be corporately pleasant to the softening detriment of Keyshawn Johnson, the lone lightning rod. It's also cheaper that way — Johnson makes much of the money in that triumvirate, which also explains why Mike Greenberg and Max Kellerman have returned for double-dipping radio shifts that don't net them extra fortunes. Anyone looking for "cutting edge'' shouldn't flip on Dan Patrick, Colin Cowherd, Jim Rome or Sirius XM. They're just trying to get by like everyone else without pissing off a loyal advertiser or boss.
When pushing the envelope, still be careful. Don't be Dan Le Batard, the ESPN man-child who posted a poll ridiculing Magic forward Jonathan Isaac after he tore his ACL. Isaac happened to be the first player inside the NBA Bubble who didn't kneel during the national anthem, prompting Le Batard — once an outstanding, credible journalist — to approve this question on his show's Twitter feed: "Is it funny the guy who refused to kneel immediately blew out his knee?'' On his show, Le Batard said he thought the question wasn't funny. Why post the question on social media, then?
"We apologize for the poll question,'' Le Batard later tweeted.
Clowns aside, safe is not the right approach moving forward. More than ever, sports radio must take chances, deal with the angry phone calls and actually attract a few listeners — or cease to exist. The assumption was everything would be fine again once King Football returned. Now, the PDs and hosts are praying the NFL doesn't crash, too. The league will protect its $15-billion season as long as possible, but at some point, Roger Goodell and the owners will cede the inevitable: Risking the well-being of athletes isn't worth a disjointed, wealth-over-health bleepshow doomed for fits and starts and an eventual shutdown.
If I'm a program director, I'm going bold and balls-out in order to save my station and profession. I want provocative hosts who talk about the world and not whether the Cubs will take advantage of the Cardinals' COVID-19 outbreak. Alas, risk-taking isn't what the corporate honchos want. They're just trying to survive, too, which means they might not.
Jay Mariotti, called "the most impacting Chicago sportswriter of the past quarter-century,'' writes a weekly media column for Barrett Sports Media and regular sports columns for Substack while appearing on some of the 1,678,498 podcasts in production today. He's an accomplished columnist, TV panelist and radio talk host. Living in Los Angeles, he gravitated by osmosis to film projects. Compensation for this column is donated to the Chicago Sun-Times Charity Trust.
Mina Kimes, Bruce Gilbert, Mitch Rosen, and Stacey Kauffman Join the 2023 BSM Summit
"By the time we get to March, we should have somewhere between 40-60 participants involved in the conference."
The 2023 BSM Summit is returning to Los Angeles on March 21-22, 2023, live from the Founders Club at the Galen Center at the campus of the University of Southern California. Information on tickets and hotel rooms can be found at BSMSummit.com.
We've previously announced sixteen participants for our upcoming show, and I'm excited today to confirm the additions of four more more smart, successful professionals to be part of the event. Before I do that, I'd like to thank The Volume for signing on as our Badge sponsor, the Motor Racing Network for securing the gift bag sponsorship, and Bonneville International for coming on board as a Session sponsor. We do have some opportunities available but things are moving fast this year, so if you're interested in being involved, email Stephanie Eads at Sales@BarrettSportsMedia.com.
Now let's talk about a few of the speaker additions for the show.
First, I am thrilled to welcome ESPN's Mina Kimes to the Summit for her first appearance. Mina and I had the pleasure recently of connecting on a podcast (go listen to it) and I've been a fan of her work for years. Her intellect, wit, football acumen, and likeability have served her well on television, podcasts, and in print. She's excelled as an analyst on NFL Live and Rams preseason football games, as a former host of the ESPN Daily podcast, and her appearances on Around The Horn and previously on Highly Questionable and the Dan Le Batard Show were always entertaining. I'm looking forward to having Mina join FS1's Joy Taylor and ESPN LA 710 PD Amanda Brown for an insightful conversation about the industry.
Next is another newcomer. I'm looking forward to having Audacy San Francisco and Sacramento Regional Vice President Stacey Kauffman in the building for our 2023 show. In addition to overseeing a number of music brands, Stacey also oversees a dominant news/talk outlet, and two sports radio brands. Among them are my former station 95.7 The Game in San Francisco, and ESPN 1320 in Sacramento. I'm looking forward to having her participate in our GM panel with Good Karma's Sam Pines, iHeart's Don Martin, and led by Bonneville's Executive Vice President Scott Sutherland.
From there, it's time to welcome back two of the sharpest sports radio minds in the business. Bruce Gilbert is the SVP of Sports for Westwood One and Cumulus Media. He's seen and done it all on the local and national level and anytime he's in the room to share his programming knowledge with attendees, everyone leaves the room smarter. I'm anticipating another great conversation on the state of sports radio, which FOX Sports Radio VP of programming Scott Shapiro will be a part of.
Another student of the game and one of the top programmers in the format today is 670 The Score in Chicago PD, Mitch Rosen. The former Mark Chernoff Award recipient and recently appointed VP of the BetQL Network juggles managing a top 3 market sports brand while being charged with moving an emerging sports betting network forward. Count on Mr. Rosen to offer his insights and opinions during another of our branding and programming discussions.
By the time we get to March, we should have somewhere between 40-60 participants involved in the conference. My focus now is on finalizing our business and digital sessions, research, tech and sports betting panels, securing our locations and sponsorships for the After Party and Kickoff Party, plus working out the details for a few high-profile executive appearances and a couple of surprises.
For those looking to attend and save a few dollars on tickets, we'll be holding a special Black Friday Sale this Friday November 25th. Just log on to BSMSummit.com that day to save $50 on individual tickets. In addition, thanks to the generosity of voice talent extraordinaire Steve Kamer, we'll be giving away 10 tickets leading up to the conference. Stay tuned for details on the giveaway in the months ahead.
Still to come is an announcement about our special ticket rate for college students looking to attend the show and learn. We also do an annual contest for college kids to attend the event for free which I'm hoping to have ready in the next few weeks. It's also likely we'll give away a few tickets to industry professionals leading up to Christmas, so keep an eye out.
If you work in the sports media industry and value making connections, celebrating those who create an impact, and learning about the business from folks who have experienced success, failure, and everything in between, the Summit is worth your time. I'm excited to have Mina, Bruce, Mitch and Stacey join us for the show, and look forward to spending a few days with the industry's best and brightest this March! Hope to see you there.
Jason Barrett is the owner and operator of Barrett Sports Media. Prior to launching BSM he served as a sports radio programmer, launching brands such as 95.7 The Game in San Francisco and 101 ESPN in St. Louis. He has also produced national shows for ESPN Radio including GameNight and the Dan Patrick Show. You can find him on Twitter @SportsRadioPD or reach him by email at JBarrett@sportsradiopd.com.
Doug Karsch is Ready to Call First Michigan/Ohio State Game
"The magnitude of the position is intimidating, but when we actually got on the air to do it, it just felt like Jon and I doing a show where there wasn't a script."
On Saturday, the Michigan Wolverines and Ohio State Buckeyes will square off in their 117th matchup in history – and the stakes are arguably higher than ever before. Both teams enter the game 11-0 for the first time since 2006, and the winner of the game will clinch a spot in the Big Ten Championship Game and likely the NCAA College Football Playoff, and Doug Karsch will be there for all the action.
Now in his first season as the team's play-by-play announcer, Karsch will be given an opportunity to call a high stakes matchup on Saturday for a team he followed from his early days as a sports fan in Ann Arbor.
"Michigan vs. Ohio State just was built up to this mythical sort of proportion," recalled Karsch. "As a kid it just really sucked me in and really became such a big part of growing up."
Karsch and his family lived two-and-a-half blocks away from Michigan Stadium and frequently attended the team's home games. When they could not make the game, they would listen to play-by-play announcer Bob Ufer call the games, known for his iconic style and panache he brought to each broadcast.
Although he grew up a fan of the University of Michigan's football team, Karsch attended college at rival Michigan State University where he earned his degree in communications. Throughout his time in college, he utilized the resources on campus and in the Detroit metropolitan area to effectively build a career for himself in sports media. Karsch was focused on discovering and maximizing opportunities off campus as much as possible, hence why he interned at three different places while in school.
"I listened to a talk show on AM 1050 WTKA out of Ann Arbor and I called the show on occasion," Karsch said. "One day I just called and said, 'Hey, do you have any internships?,' and they said, 'Yes.' I kind of hung around that radio station until they actually had an emergency and I got to fill in as a host."
Karsch strongly believes in internships as a way to gain a footing into the industry, and coordinated the 97.1 The Ticket internship program when it was still in operation. By standing out as an intern, young professionals are able to assimilate into the industry and make valuable connections that will help position them well in the future.
"To me, it's kind of a way to sneak in but the problem is you can never know when the job is going to open up and the timing has to be right," Karsch said. "We have really good interns that didn't get hired and really good interns that did…. Find the place you want to work [and] see if you can volunteer for school credit or otherwise."
Aside from working in radio, Karsch interned at two television stations – WEYI in Clio, Mich. and WJRT ABC12 in Flint, Mich. – places where Karsch refined his craft and learned from experienced mentors, including former WJRT sports director Ed Phelps. Upon his graduation from the university in 1992, he continued working professionally with WEYI-TV and two years later, began expanding his on-air presence as the sports director at the station now branded as Sports Talk 1050 WTKA.
"I can't emphasize enough how internships give you great experience," Karsch said. "I tell people all the time that are looking to break into the business to do as many internships as you can. My experience was the smaller the station, the more they need you to do and the more practical experience you get and the more [likely] that they will hire you."
It was at WTKA where Karsch first had the opportunity to cover Michigan Wolverines football, including when the team won the national championship in 1997.
"Getting to cover the 1997 national championship team was a blast," Karsch recalled. "I actually had a phone line installed right outside of the Michigan locker room and was on the air live interviewing people as they came in and out following that national championship season."
Karsch was working at the station in the early days of the internet; that is, before it was a steady, reliable medium by which to conduct research and gather information. As a result, his preparation for a radio show involved reading several different newspapers and other articles about certain subjects in order to be ready for any question a caller might ask him on the air.
"In radio, it was more about what you knew than anything, and I kind of liked that," Karsch said. "I liked that you had to do your homework and you had to be prepared for anything."
While he was at a Michigan Wolverines basketball game, Karsch remembers being approached by someone who told him of the impending launch of Team 1270, a new AM sports station in Detroit. Before officially taking the air, the station had secured the broadcast rights to both the Detroit Tigers and Detroit Red Wings and was considering a significant expansion in its sports coverage.
"I loved college sports more than any of the pro sports at the time, yet there was pretty good money I couldn't say no to," Karsch said. "They basically said, 'We just want you to do you. Do whatever show you're doing in Ann Arbor; do it in Detroit,' and that's what I did."
Shortly thereafter, Karsch was paired with Scott "The Gator" Anderson on Karsch and Anderson, a program airing middays from 10:00 AM-2:00 PM. As the show approaches 20 years on the air, experiencing sustained success and longevity has come with having a keen awareness of the sports landscape in "The Motor City," and the blend between college and professional teams.
"I think it's an underrated sports market," Karsch said of Detroit. "I think the people care about all four pro teams and we have two major universities that the fanbases love in Michigan and Michigan State."
Regarding topic selection, a preponderance of listeners tune in for football talk, something that former 94WIP program director and sports radio consultant Tom Bigby told staff during a visit to Detroit. He suggested the station move to an open line format where more of the programming is based on callers than guests, and once the move was made, the impetus for callers to express themselves came at virtually any mention of Detroit Lions football.
After all, the listeners are, in essence, customers, and as the enduring 20th century business adage goes: "The customer is always right."
"When we bring up the Lions, the phones explode," Karsch expressed. "It has kind of always been the case since we went to the format. College football does get traction [and] Tigers baseball does get a lot of traction when they're playing. Mostly we just listen to the audience, watch the feedback that comes in with texts and tweets and follow those leads more than anything else."
The interactions between Karsch and Anderson are entertaining parts of the show that keep listeners tuning in, especially during debates. During his consulting visit, Bigby told the staff that it was not their job to win every argument; rather, it was incumbent on them to start them all. In working with Anderson, Karsch is aware of the topics that garner strong opinions and passion on the air, and will try to position his co-host to experience success in those moments.
"He has knowledge and does his homework as well, but there are times where I just need to sit back and let him go – and I'm perfectly fine with it because people love him and he gets rolling," Karsch said of his co-host. "He's definitely the funny personality on the show."
It all attributes back to Karsch's prudence and perception about what makes good sports talk radio. When he was working for a television station as a videographer early in his career, he has a distinct memory of traveling in a news truck and listening to sports talk radio with a sports reporter. Suddenly, the reporter started asking Karsch questions pertaining to how he would handle certain topics or callers on the show, giving him the ability to refine his craft in a completely different setting.
"I think of myself as an air traffic controller whose job it is to keep [the show] from crashing down," Karch said. "It's a tightrope, [and] you could always fall off, but every day you never know where it's going to go; the challenge is always different."
Over the nearly two decades hosting Karsch and Anderson at the station, which is currently branded as 97.1 The Ticket following the move to the FM band in 2007, the Detroit sports area has helped grow superstars and, in return, won several major sports championships.
"I think some markets skew so heavily towards one of the teams, but I do think in Detroit we're fortunate to have interest in sports year round," Karsch said. "There are times here sports stories on a given day just aren't going to carry the day, so we kind of have to branch out and push out what's interesting to the average Detroiter if it's not a sports story."
Karsch has been working directly with Michigan Wolverines radio broadcast for 16 years, initially hosting the pregame tailgate show, halftime show and postgame show. Additionally, he used to host the Wolverines sports magazine show and also contributed to the University of Michigan's athletics department website, giving him additional exposure to the brand.
"There's a familiarity," Karsch said. "Whether we were in the press box or outside the stadium – it varied just [by] being at all the games [and it] got me accustomed to it."
Before being named the new play-by-play announcer for Michigan Wolverines football, Karsch worked as a sideline reporter on the radio broadcasts, enterprising stories and shifting the central focuses of his preparation. Yet there are similarities between both roles, evinced by Dan Miller, play-by-play announcer for the Detroit Lions, who gave Karsch sound advice.
"He told me, 'You're going to walk into the booth with a bucket filled with information, and when the game is over, that bucket is going to be 95% still filled because you just don't have to get everything out; otherwise you're kind of forcing it and it's awkward,'" Karsch said.
"I caught on a couple of occasions this year where I fell into that trap a little bit, but he's right. You have to almost prepare for every player on the field on either team to be the star and then when that guy makes a huge play, you hope to have some relevant information to add to their story in that moment of time."
When Karsch landed the play-by-play job, he was elated and enthusiastic for the start of the college football season. Now as the regular season nears its conclusion, Karsch feels he and color commentator and former offensive tackle Jon Jansen have rekindled their chemistry from when they hosted the pregame tailgate show and called the 2014 Quick Lane Bowl together.
"The magnitude of the position is intimidating, but when we actually got on the air to do it, it just felt like Jon and I doing a show where there wasn't a script," Karsch said. "It was Jon and I just doing our thing where the script was the game playing out in front of us."
Jansen was a captain on the 1997 national championship team and has been able to make connections between being a member of that group and watching this year's football team attempt to achieve similar levels of success. Michigan recently faced the Illinois Fighting Illini and trailed going into the fourth quarter for the first time all season. The matchup was ultimately decided by a field goal set up by a large punt return by Ronnie Bell, drawing similarities to the National Championship Game in 1997.
"Michigan had to come up with a fourth quarter drive, and he's telling stories about that day and how much that was a hurdle [for] the team… to overcome when they didn't have their best day," Karch said. "….He was connecting dots from the eras that I think a lot of people can appreciate."
Preparing for a football broadcast is similar to preparing for a radio show in that the goal is keeping people interested in listening and coming back for more. It all comes down to efficiently articulating information and using vivid imagery to tell stories that give listeners the ability to depict a game without seeing it.
"Doing a game in some ways is easier because a majority of the time is just filled describing what you're seeing in front of you," Karsch explained, "whereas talk radio is four hours of freelance but being ready to react to what the audience wants to talk about. You don't have a whole lot of time doing a game to go back and find something that you missed, so you better be prepared for almost everything."
As he prepares to take the microphone at Ohio Stadium in Columbus, Karsch will aim to have his best broadcast of the season. It comes in a game surrounded by various storylines that will all coalesce at kickoff and could very likely determine the outcome of the 2022 Michigan Wolverines season.
Last week's game against Illinois was Karsch's first genuine opportunity as the voice of the Wolverines to call a fourth quarter finish at a time when "the game takes over." Now he is even more prepared for the adrenaline rush in calling a game filled with profound significance and traditional pomp and circumstance – one that may turn out to rival the previous "Game of the Century."
"The audience needs you to make sure that you're not missing any details," Karsch said. "Everything was ratcheted up – my intensity was ratcheted up – I think Jon's was next level and when it is over you really do exhale. I learned a lot about those moments and then I went back and listened to it [and] I heard a few things I could have done better. I imagine it's going to be 60 minutes of that feeling this Saturday."
Derek Futterman is a features reporter for Barrett Sports Media. In addition, he serves as the production manager for the New York Islanders Radio Network and lead sports producer at NY2C. He has also worked on live game broadcasts for the Long Island Nets and New York Riptide. He previously interned for Paramount within Showtime Networks and wrote for The Long Island Herald. To get in touch, find him on Twitter @derekfutterman.
Christian Fauria Is Making A Difference In Boston
"If you live with a kid or somebody with diabetes, it's not like cancer where somebody's in the hospital all the time. I feel like it's different. We're just constantly talking about it."
When there is a problem, you can either sit on the sideline or get involved. Similar to his NFL career, Boston radio host Christian Fauria is not only on the field, the guy is in the trenches battling to find a solution. When his eldest son was diagnosed with diabetes in 2019, Fauria went to work. He put together 25 for 25K. The goal was to raise at least $25,000 to benefit the American Diabetes Association by broadcasting live for 25 hours straight on WEEI.
Fauria's latest radiothon occurred last week on Nov. 16 and 17. He was able to generate over $250,000 this year. Not only has Fauria been able to multiply his original goal of 25K tenfold, the former NFL tight end has ambitious goals to multiply the latest amount as well. Again, you can either let a problem continue, or you can push and push to help things get better.
In addition to his son, Fauria shares a great story of why he ultimately decided to get involved. He also talks about a silver lining related to diabetes and the origin of doneski. (If you don't laugh, something is wrong.) Fauria also talks about his drive-time radio show with Lou Merloni and Meghan Ottolini, as well as how not caring has improved his sports radio career. Enjoy!
Brian Noe: Broadcasting for 25 hours straight. How do you feel going into it and also when it's over?
Christian Fauria: I'll tell you going into it, I just treat it as a normal day. There is no way to prep for it. The key is just to keep the energy up. Part of that is making sure that you have good guests on, especially late in the night. People who I think are interesting to talk to, topics that I think are fun, stuff that's different than your normal football or sports topics. That's what I try to incorporate into the 25 hours because if I have a lag in topics, then that's when I tend to get disinterested. Listen, I get disinterested in terrible topics on a normal day, but when I'm sleepless it's even worse. I protect myself that way.
Post-show is always a problem because I always feel worse than I think. It always takes me an irritatingly long time to overcome from it. Last year, I actually did 28 hours. I got sick, I lost my voice, I didn't recover for almost two weeks. This time, I said okay, I'm going to do things differently during the show, so that my recovery post-show will be a little bit better. I didn't eat a bunch of crap like I usually did. I drank a ton of water. When it was over, my voice was kind of dead, but it wasn't totally gone. I was able to keep up with that. Then when I got home, I fell asleep right away. My wife tweeted out a picture of myself literally passed out on the couch. My kids were complaining about how they heard me snoring from downstairs. People were hearing me snoring upstairs. I was 1,000% comatose afterwards.
BN: It's kind of like a marathon in a way. If you were pushing your limits even more, what's the most amount of radio hours you think you could do before just hitting the floor?
CF: Well, I think last year 28 was a lot. It was too much. The first year I did it, it was 25 hours, so at 3 o'clock I left. Last year when I did it, it was a little bit different. It wasn't really handled the right way. I really ended up going from 2pm on a Wednesday afternoon to 6pm Thursday. That's just with two people. It was a disaster. I shouldn't have done it, but I didn't have any choice.
Again, the most important thing is keeping the energy level up. I think that's the biggest thing I forget about that affects me. Keeping your energy high, being engaged, staying focused, driving the show by yourself from 10pm till 6am is a lot of work, man. You're just fried. When I left the other day, I didn't want to talk to anybody. I didn't want to speak to anybody. I just wanted to get the hell out of there because I was just so tired. Sleep deprivation will do that to you.
BN: Oh, I totally believe you, man. I want to try it as an experiment. I would love to know how that feels.
CF: It felt like shit. How 'bout that?
BN: [Laughs] I can imagine. How has diabetes affected your family personally?
CF: If you live with a kid or somebody with diabetes, it's not like cancer where somebody's in the hospital all the time. I feel like it's different. With diabetes, we're just constantly talking about it. How are your numbers? How do you feel? When you're going out to eat or if you're making dinner, I think we are all conscious of what we're making.
Do I want to make it easy on my son? If I want to make it easy on my son, I cook a lot of protein. There's lots of broccoli, so a real healthy meal. Dessert is something clean or something that he can eat where he can manage it easily. The pastas and the pizzas are a lot harder to manage, and to recover from as opposed to chicken and broccoli and steak. Staying away from a lot of complex carbs, sugars, all those things. It definitely affects us. But again, it's no big deal, we just deal with it, we move on.
BN: What's something important that you've learned about diabetes that you didn't know before your son was diagnosed with it?
CF: I think what I've learned is just what I feel is like an unbelievable burden, and a sense of responsibility and discipline that comes with being a diabetic. You always have to be aware of what's going on with your body. Always. When you wake up, before you go to bed, during a workout, it really is a constant battle to stay ahead of the numbers or to make sure that they're at a safe zone. I think the kids especially who deal with it, I've learned are just so much more mature than other kids because they are single-handedly responsible for keeping themselves alive. I think there's a sense of maturity and responsibility that the other kids have no idea about.
BN: Even though it's a lot to deal with, do you think in some ways there's a silver lining where it does mature some younger kids and prepare them for adult decisions later in life?
CF: Absolutely. For every negative thing, there's always some sort of bright side I think that you can take from it, whether you'd like to admit it or not. There's always some sort of good news that you can take away from it. I do think that is an obvious effect of that, is you're just forced to be an adult. Even going out drinking, it just forces you to be a lot more responsible and careful with your decisions. It doesn't mean you can't have a good time, you just need to be real mindful of how things affect you and affect your body, which undoubtedly affect your mood. Not that I want anyone to have it or learn the hard way, but if you're asking me the benefits of it, that would be a shrapnel effect.
BN: I saw a video where you were talking about one of the reasons that you decided to get involved with this charity work was a couple arguing in line when the guy needed insulin and couldn't afford it. Can you tell me about that?
CF: Yeah, it's a true story. It's still to me ultimately the most impactful aspect of this event. I was just in line, my son was upstairs. The doctor gave him a bunch of prescriptions. I went in line at Mass General and it was packed. This couple was in front of me. They were bickering back and forth about the cost of insulin. The guy said that he can't afford it. The girl was pleading with him to stay in line and at least just ask the pharmacist. He was basically irritatingly responding to her like I've done this before, I know what's going to happen.
She kept pleading and he kept getting irritated with her because it's almost like she didn't get it. She kept saying you'll die if you don't get it, and he said, well, what do you want me to do? So they just left the line and actually exited the hospital. I went after them and gave him my prescriptions. I think everything was for free. I was completely covered with my insulin, with all the devices that he needs for it.
I just thought wow, what a disparity. What a major issue because what if someone just can't afford their insulin? You wouldn't think that would be the case. I have this disease, it's not going away. The only way I can keep myself alive is to take insulin, and the only way to get it is with money. If you don't have insurance, how do you pay for it?
I think that was the thing that hit me the most, that really made me do something about it. It still is the main story that I tell that most people go, wow. That happens more than you think. I think that's the reality of it; some people will ration their insulin. They will take old insulin. That is very dangerous. They will just change their entire diet. They will take insulin from a different country.
The challenges are severe, and more severe than I think that people want to admit. Especially during times where bacon is a lot of dollars and gas is through the roof, you just really need to make a financial decision based on your entire life, and insulin can't be one of them. One of the things you shouldn't have to worry about is insulin. You just shouldn't have to worry about it. You should wake up in the morning knowing that you're going to have plenty of it and it will be readily available for you, and you won't have to barter or bargain or plead to have it. That's what bugs me.
BN: What is your ultimate goal for this event to turn into?
CF: My goal is to have it be a national event. I left this event saying to myself this is a million dollar yearly event all day long. It just is. We'll reach that. Not only do I think it's a local, regional event, I also think it has national implications. I don't know why this philosophy cannot be copied and duplicated in other cities, especially WEEI that has a foothold, and these bigger cities that have sports shows or radio shows. If we can somehow implement this whole plan on a yearly basis, we should be able to do $5 million a year if we have the same support here at Boston that we could get in other cities.
I'd want the same event going on in New York City, in Philadelphia, in Miami, in Chicago, in Dallas, in Denver, in Los Angeles, in Seattle. I want to hit those markets. I feel like there's a real opportunity to simulcast this event on a yearly basis. Each city has its own Christian Fauria that is doing the 25 hours. It doesn't have to be Christian Fauria, it can be Christine Fauria; it doesn't matter who you are. You just have to have the personality and the desire to do it. Then the sponsorships and the support will come.
BN: That's cool, man. I saw two t-shirts online; you were wearing Doneski and Lou was wearing Just Suck A Little. What's the backstory with those shirts?
CF: The second year we did it, we partnered up with a t-shirt company. One of the things that I'm known for saying is doneski. It's in reference to Zdeno Chara getting hurt years ago in a playoff game. I had said through my inside sources that he was doneski for the playoffs. It ended up backfiring on me, but everyone still says it. So we made Doneski shirts.
For Lou, whenever he was referencing the Red Sox when they were having a rough stretch, he would say just suck a little and you'll be fine. Instead of being really crappy, if you just sucked a little. That's where those came from. We stopped making those shirts because I think Lou didn't want to wear his anymore. Kids were wearing them to parties and trying to give the wrong message to girls.
BN: [Laughs] I got it, man.
CF: Yeah, we stopped doing that one. Out of context was kind of the problem there.
BN: Yeah, that's what I think about my Zach Wilson bet on Sunday. If he just sucked a little against the Patriots, maybe I had a chance to hit the over on his passing yards, you know?
CF: I know. Everyone should use that in life. If you just suck a little, you'll be fine. You don't have to be perfect; just don't be a total disaster.
BN: As an NFL player, you learned by observing. Not everything is taught. You do the same thing in radio. What's something from Merloni that you've learned just by observing what he does?
CF: Well, I would say most people learn by failing, not by succeeding. To me, I feel like even in football and in life, you can learn by failing. I have learned absolutely nothing from Lou. He has taught me nothing. He is just some bow-legged kid from Framingham that just got lucky with baseball skills, and suddenly got drafted to play for the Red Sox, and he was best friends with Nomar Garciaparra. [Laughs]
BN: [Laughs] Okay, so you're more of a trial-and-error guy, what's something that you've learned through error in radio that has helped you become better?
CF: Oh, my gosh. Geez, where do I start? The most important thing I've learned, if I was to teach a class, I would say first of all, you have to know what you're talking about. That's the first thing. You gotta have the knowledge. You have to put the work in to know what you're talking about because nothing's worse than getting pantsed on live radio or on live TV. Some caller calls up and says blah, blah, blah, and you go, oh crap, I missed that part. I think that's the first aspect.
Two, which I think is actually more important, is your personality. I just feel like if you're just who you are, and you don't try to be somebody else, and you back it up with knowledge, I think you will perform. I think personality is honestly the most important thing. You become stronger if you have the knowledge of what you're talking about. Even if you mess up, your personality just backs it up. It's like, well, you know, I was wrong, my bad. I know at the beginning of my career, I was really trying to be somebody who I wasn't and I was real conscious of just trying to please everybody. When I stopped giving a shit is when I started doing a better job.
BN: Wow, that's such a good quote, man. It's like the Howard Stern thing from the movie Private Parts. That's really when he started to become a legend was when he just stopped caring and stopped trying to be the perfect version.
CF: Yeah, I think that's true. I've put my foot in my mouth multiple times. I've had a lot of embarrassing moments. My whole thing is if you're worried about what people say, then you actually care too much about their opinion. That's the other aspect; I just don't care. I don't think you can in radio because we are constantly being chirped out. We are constantly being yelled at. People are constantly making fun of us and nasty stuff. Real nasty, like nothing pleasant. You wouldn't want your mom reading those things. A lot of people when they first get into radio, I don't think they're really aware of how mean and nasty people can be. I just never take it personal. I just look at it, I mute that person and I go about my day.
BN: When you think about the people that have helped you along the way, who are some of the people that have helped you become better?
CF: I would say my biggest asset is my wife to be honest with you. I would easily say she's my biggest asset as far as her criticism, her praise, her support and her 30,000-foot view advice when it comes to everything. She listens. She gives her advice. I'm very stubborn; sometimes I don't want to listen to it, but she's been my greatest asset like hands down. Hands down my greatest asset.
Lou and Glenn [Ordway] were both in the business before me and of both those guys have been great. I would say even Joe Zarbano. I would say it would be my wife and then Joe Zarbano who was my producer, then was my program director, now works at Encore. He and I used to spend a lot of time just talking over things, be yourself, how many times I say you know, like, those types of things. That would be it.
Listen, if you like the guys you work with, they're going to support you on a daily basis just by being there. But I never sat down with Glenn and Glenn said, okay, when you do this, you have to talk like that. No, Glenn's advice was always be yourself. Lou's advice was just be yourself. The philosophy is really simple; if you can just be yourself — knowledge, personality, success. That's the way it works.
BN: What does Mego bring to the show since she joined you guys?
CF: She's brought a lot. I'm a big trust guy. If I don't trust you, I'm not opening up to you. I'm not interacting with you. It just doesn't work for me. I was apprehensive at first because I just didn't really know anything about her. We had worked with her once a day for I don't know, maybe a season. But I will easily say she's the best addition to that entire station in the last five years. Easily.
BN: It's a silly thought, but you know those corporate events that have the trust fall? It's a big thing in radio too; you have to trust the people around you. That's such a great point, I never thought of it like that.
CF: I just feel like radio is more personal. We're talking about our personal lives. We're teasing each other a lot. My wife will tell you I'm very sensitive and I'm very needy with a lot of things. If I'm teasing you, it's usually a sign that I like you. An even better sign, if you're willing to tease me back. I feel like that's trust. Listen, my teasing is not coming from a real angry, aggressive position. My teasing is based on love and respect. Like with Lou, it was easy with Lou right away. I can rip Lou for anything and he knows I love him and I think he's great. And vice versa. The goal is we just want to have a good show. So even if I'm yelling my brains out at Lou and in the moment I'm pissed off, when the light goes off, he and I are good.
I feel like with Mego, it's been a process with her. I feel like the more we go, the more comfortable she gets with introducing topics. Hey, I'll do this segment. Knowing when to jump in, knowing when to tell us to shut up. She's one of us. She fits in great with us. She just gets it. I think anyone who's in radio will understand what that means.
BN: Oh, absolutely. No doubt. When you look to the future, in your broadcasting career or life in general, say over the next five years, what do you want it to look like?
CF: Well, I do have some big personal goals. I don't know if I want to share those, but I do know that being in radio is great. I love it. Having one of the best shows in the city is a goal, and it will always be a goal. I think we're starting to reel those guys in across the street. I feel like there should be some inherent fear that things have changed. We're not your grandpa's station anymore, they are. That's my personal opinion. Do I still want to do TV? Of course. Do I still want to do all the things I'm doing? Absolutely. But I'm dug in for the long haul when it comes to making the show one of the best in the nation.
Brian Noe is a columnist for BSM and an on-air host heard nationwide on FOX Sports Radio's Countdown To Kickoff. Previous roles include stops in Portland, OR, Albany, NY and Fresno, CA. You can follow him on Twitter @TheNoeShow or email him at bnoe@premierenetworks.com.