The NBA Fun Bubble and What's Right About Sports
"The playoffs are here, and even with ratings issues, the NBA has built a steady pandemic model compared to chaotic MLB and other sports leagues."
I now make appointments with NBA games. Life is about snacks, beer, a sanitized remote and Charles Barkley summoning his inner grocery store, warning Shaquille O'Neal, "You better quit yelling at me, Karen.''
Oh, the joy of railing against bad officiating again, dipping into the old conspiracy bag after Kristaps Porzingis was ejected for weak-sauce b.s. I forgot how liberating it is to vent. The coronavirus? I'm busy, channeling my inner Mark Cuban and having … fun?
The same can't be said for baseball, which is reconfirming everything that is unwatchable and infuriating about it, including the immaturity of players who still flout virus protocols — see Nick Senzel bear-hugging Joey Votto — and wonder, "Gee, how did someone test positive?'' And having observed the initial visions of football training camps, we should brace for scenes out of battlefields: so many players lost to COVID-19 that teams literally make public cattle calls for replacements. "I feel like the Titanic — we have hit the iceberg and we're trying to make decisions on what time we should have the band play," said Dr. Carlos del Rio, an NCAA infectious disease expert who, unfortunately, doesn't make health decisions for the reckless NFL, SEC, ACC and Big 12.
Oh, and if a world-class goaltender can opt out of the NHL Igloo mere hours before a playoff game, with the Bruins positioned to contend for a Stanley Cup, isn't any scenario possible in this ongoing reality show known as Sports In A Pandemic? "I want to be with my teammates competing, but at this moment there are things more important than hockey in my life, and that's being with my family," said Tuukka Rask, who has a newborn and two other young children at home, not that the cruel-dude segments of Boston sports fandom really care.
But basketball? I'm watching it, talking it, feeling it and unabashedly living it as the postseason begins, with nary a thought about swabs. With live events wrapped in spectator-free weirdness, sports must maintain high levels of performance and intrigue to keep the interest of viewers who, with time on their hands at home, don't have the usual original TV programming options. Major League Baseball barely can honor a schedule, and I can't wrap my brain around the concept of a football game, all the spitting and piling and tackling and snorting.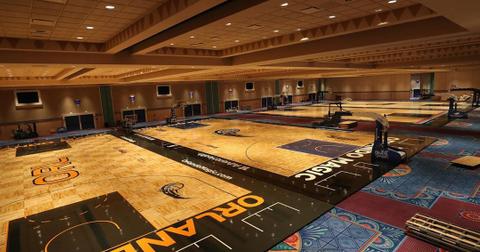 The NBA has been Bubblicious, though, and for coming up with that pun, I don't know if I should be shot or given a patent. For commissioner Adam Silver, this is a conquest of ingenuity that stands to place his league on the right side of pandemic history as MLB, the NFL and three college holdouts stumble to the dark and dangerous side. The NBA still must complete its playoffs without an outbreak, of course, and any number of temptresses "known by a player only through social media or an intermediary'' always could slide into DMs and into the sacred Bubble, with the Corona spreading and poisoning all the implied normalcy the league has created within the quarantined confines of Disney World. At this point, the vibe doesn't involve policy violations or snitch lines in the least.
It's all about story lines: LeBron's body language says he doesn't want to be there … the Lakers are vulnerable to a top-seed implosion against Dame (only the uncool still call him Damian) Lillard and the Trail Blazers … Luka Doncic trying to slip-maneuver through Kawhi Leonard, Paul George and Pat Beverley for seven games … Chris Paul, who helped create the Bubble, now wants to blow up James Harden and a hobbling Russell Westbrook … Rudy Gobert vs. Nikola Jokic … the Bucks look distracted and pressure-bloated, which could lead a head-butting Giannis Antetokounmpo to force his way out of Milwaukee … the Raptors have the savvy, toughness and defensive chops to emerge from the East again, even if Canada won't let them cross the border for another title parade … can't pick the Celtics if Gordon Hayward is taking paternity leave during a series … are the Heat a sleeper contender or immediate-ouster material?
"I definitely don't believe in the turn-on switch that everybody talks about, like we can turn on the switch and be great,'' said Antetokounmpo, who thinks the Bucks slogged through the seeding games.
"Some things that you can't control that's here, I really don't want to talk about. That's off the floor,'' bemoaned James, making the same cryptic comments he used to made in Cleveland before playoff exits. "It feels like a different season. Will we be the team that we want to be in Game 1 of the first round that we were when we stopped (in March)? I don't think so, but we'll get better and better as the games go on.''
Will they? "We have a belief in ourselves that we can win the series,'' Lillard said. The fact we're even discussing the Lakers-Blazers is a miracle in itself, given the threats that could have sabotaged the NBA restart. "It's better than what we had envisioned,'' Silver told Sports Illustrated in a rare Bubble interview. "Players have taken to it in a more spirited way than we thought they would. We knew that this would require enormous sacrifice on everyone's part, but I think what is hard to calibrate is the human emotion that comes with being around other people. And I think everyone realized that they missed it more than they even understood. I think that it's the togetherness, the camaraderie, the brotherhood of the players. To take those masks off and bang into each other, whether it's someone on your team or an opponent, it's just a human craving we have for contact with other people.''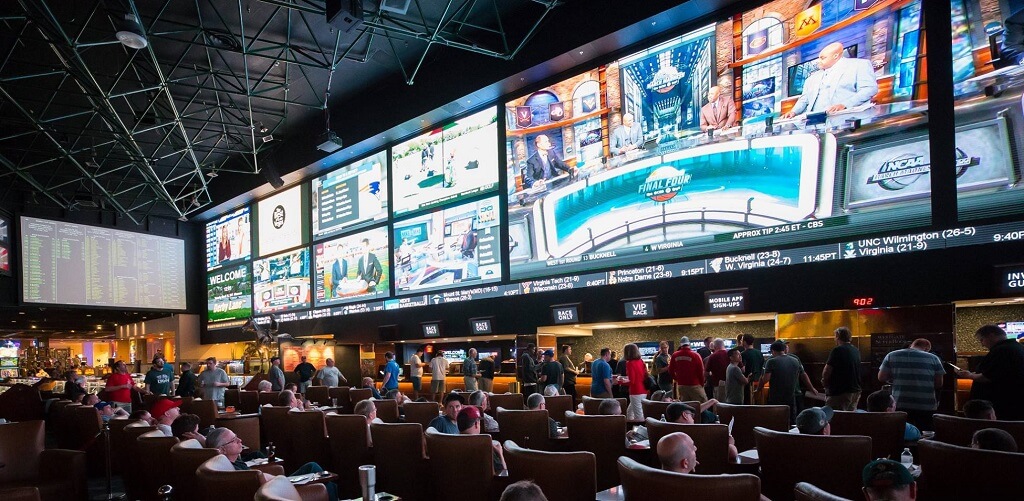 Think about it: Take those masks off and bang into each other. Wasn't basketball supposed to be, with football, absurdly unfavorable to the idea and practice of physical distancing? Only two months ago, I was writing, "Vegas is laying the wrong odds. Rather than establishing the Lakers, Bucks and Clippers as NBA title favorites, sportsbooks should emphasize the real action: What is the likelihood that the league's military lockdown camp — er, Bubble — will collapse in a shambles of coronavirus outbreaks, Black Lives Matter concerns and star defections that leads to a shutdown of the Adam Silver Salvation Tour and exposes this Disney World fairy tale as an all-time disaster? Again, why are they doing this?''
Answer: Because Silver is trying to save a league that, in some mystical convergence, has been innovative enough to isolate 22 teams in place and lucky enough that basketball is a sport conducive to such a plan. He also is fortunate to have gained the trust of players who, in near-unanimity, are cooperating in the Bubble and tolerating lifestyle hassles just enough to focus on the competition. Yes, the commissioner is funneling financial givebacks to team owners and pumping oxygen to dying TV partners, but unlike the NFL, which could lose an entire season and remain fully operable in 2021, the NBA has an uncertain future that cannot be overstated. Only MLB, heading toward a lengthy work stoppage and a bleak existence when its collective bargaining agreement expires in 14 months, needs its season to finish more than the NBA does.
Entertaining as the games have been, with Lillard advancing his legend and Doncic emerging at 21 as a generational offensive force, the league is entangled in a thicket of politics at the worst time. By embracing Black Lives Matter — natural and necessary when 75 percent of the league's players are African American — Silver has alienated Trump America and opened himself to the president's disdain for NBA players protesting during the national anthem. "I think it's been horrible for basketball," Trump told talk host Clay Travis. "Look at the basketball ratings. They're down to very low numbers. Very, very low numbers. People are angry about it. They don't realize that, they don't want, they have enough politics with guys like me. They don't need more as they're driving down, going up for the shot. They don't need it. And there was a nastiness about the NBA the way it was done too. So I think that the NBA is in trouble — I think it's in big trouble, bigger trouble than they understand.''
The TV ratings aren't nearly as grim as Trump claims and will spike beginning this week. But the league is undeniably hypocritical when it claims, in one breath, to care about human rights by displaying "Black Lives Matter'' statements across its hardwood courts, only to do traditional business in another breath with the Chinese government. The NBA wishes it had more viewers such as myself, who can separate politics from hoops when a game is compelling enough. "I understand critics who say that they turn to sports to avoid controversy. But it's unavoidable at this moment in time in our country,'' Silver said. "I wish there was an easier path for us to follow right now. Even if there were, I don't think it would necessarily be the responsible thing to do. … I think our fans are able to separate words on the floor or messages on the players' jerseys or the floor. Even to the extent that they don't, I think they recognize that these are not simple times. Our players are not one-dimensional people, and they can both be deeply concerned about issues that our country faces and at the same time perform their craft at the highest level."
No one should be surprised that Silver has taken sport's most ambitious lead in what is becoming a successful social and science experiment. The league wants to remembered as a testing visionary, joining the National Basketball Players Association in funding a fast, inexpensive, saliva-based sample authorized for public use by the U.S. Food and Drug Administration. MLB is living in a perpetual outbreak scare. The NFL and aforementioned college conferences want to stick tens of thousands of swabs up human noses. At least the NBA is thinking about the masses, as well as its future, in helping to facilitate a convenient test called SalivaDirect.
The league should ship a batch of kits to MLB, which has not played a full schedule of games since July 26 — three weeks and counting, Rob Manfred — after the Reds become the third team to call off games because of positive coronavirus tests. If only Manfred, the antithesis of Silver, had devoted resources to a more reliable system with daily tests and quicker results; instead, the Reds didn't learn of the positive until AFTER they'd played an entire game with the infected teammate. There seems a better chance of Babe Ruth rising from the dead than a season being completed, with the Cardinals forced to play three doubleheaders in Chicago. Infected teams now seem more interested in spinning excuses than owning their lapses, such as players continuing to hug after victories or indulging in fraught nightlife. "We had some pretty tight rooms when we were up in Minneapolis,'' Cardinals president John Mozeliak said. "Some people thought they were healthy and they weren't and they had close contact in terms of discussions. At the time, if I had to guess, they were mask-less. We had it drilled down to possibly the dining halls."
So they didn't hit the casino, as reported? "What I can tell you, with confidence, is it would be very irresponsible to say this group went out and did anything that was egregious," Cardinals manager Mike Shildt said. "To say something otherwise would be strongly inaccurate. We will be even more prudent with every regulation that is out there. I don't think you'll have anyone touch anyone on the field the rest of this year. Our dugouts will be even more sterile. We're going to show up later. Every meeting will be outside. It's going to be very little time spent in the ballpark.'' I assume the Cardinals, as I write this, already have had players "touch'' one another on the field.
Knowing the absurd measures MLB teams are taking to sustain this unsustainable season — imagine I-55 the other day as Cardinals players and staffers drove 41 rental cars from St. Louis to Chicago — we should applaud the clubs that so far are beating COVID-19 and their on-field rivals. It figures the Cubs, always quirky, would have one of their most successful starts ever during a pandemic. The organizations that best handle a health crisis will be remembered admirably, and Cubs boss Theo Epstein has been prioritizing protocol obedience for months. While other teams are screwing around, such as two Cleveland rogues who went out in Chicago and maybe ruined the Indians' season, the Cubs are isolating. "It's a short amount of time to just hunker down, stay in your room and do what needs to be done," Kris Bryant said. "It's a big learning experience. The Indians had some guys step out. Hopefully, we have a collective group of 30 teams that is able to commit to this process."
Forget it. But baseball does give us glimpses of what it could be if run properly: Clayton Kershaw mowing down Mike Trout all night in Anaheim … the breakout of "El Nino,'' the dreadlocked, dugout-dancing Fernando Tatis Jr. … and how long Colorado's Charlie Blackmon can maintain a .400-plus batting average weeks after he was quarantined in Georgia with the virus.
We very much miss spectators and their energy. Without them, we're hearing way too much of baseball's salty rawness, which I've addressed in an accompanying column. Only in quiet ballparks do we have to hear Stephen Strasburg yell "f—— brutal'' at the home-plate umpire, which landed him an ejection. Dodgers broadcaster Joe Davis, heretofore a vanilla voice trying not to upset the post-Vin Scully legions in southern California, made a name for himself the night pitcher Joe Kelly retaliated against the Astros. When Houston manager Dusty Baker shouted at Kelly, "Just get on the mound, little f——,'' Davis realized there was no audio delay and told his audience, "Oooh, OK. So in empty stadiums, we pick up some things that we don't normally pick up. Apologies for whoever the potty mouth is.'' Would Vin have handled it any better?
The NHL also is having coarse moments, including 16 fighting majors in the qualifying rounds alone. Between that and the injuries being concealed while staying in the same pods in Toronto and Edmonton, I'm surprised brawls don't break out in lobbies and elevators. I don't advocate hockey fights — or cleaning blood off the ice, as they did after one bout — but at the moment, it beats a 0-0 game.
Hell, even the maddening topic of replay is enhanced by pandemic TV. During a Major League Soccer game, viewers could watch a discussion between the match referee and a video review official. Why not provide real-time transparency during reviews in all sports?
So, kids, not all is gloom and doom about sports during its resumption. Though, as soon as I stopped typing those words, a headline dinged on my phone: "Nine Oklahoma Sooners test positive for COVID-19 after returning from break.'' Said head coach Lincoln Riley: "Disappointed about the news, obviously. We've done such a tremendous job this entire time. Certainly, you know when you give your players some time, there is risk in that."
Does he honestly believe the brainwashing jibber-jabber that college players are safer on campuses than at home? And why doesn't Ohio State quarterback Justin Fields, who is petitioning the Big Ten to reinstate its season, stop with the gushy appeals — "this cause is close to my heart'' — and do more homework about the risks of spreading the virus to others in close quarters? It should be obvious now, in a time when little in life is discernible, that this much is true in 2020: Sports leagues that don't play in restrictive environments, such as football, are vulnerable to COVID-19 shutdowns at any time.
And those that do? Bubblicious.
Adam The Bull Is Giving Cleveland Something It's Never Had Before
"It was only more recently that I was like why do I have to only be a radio guy?"
After spending 22 years on the radio, Adam "The Bull" Gerstenhaber was ready for a new adventure. In fact, the former co-host of Bull and Fox on 92.3 The Fan in Cleveland did not have a new job lined up when he signed off from his 11-year radio home last month.
"I was already leaving without having a new project," admitted Gerstenhaber during a recent phone interview with BSM. "I left before I knew for sure I had a 'next project'."
Gerstenhaber was preparing for his final show with co-host Dustin Fox on April 1st when he was contacted by an executive producer for TEGNA, a company that was developing a Cleveland sports television show on YouTube. The executive producer, who had just found out that Bull was a free agent, made it clear that he wanted Bull to be a part of the new project.
It all came together very quickly.
"Let's talk on Monday," Gerstenhaber told the executive producer. "And within a week they signed me up."
The Ultimate Cleveland Sports Show on YouTube featuring Gerstenhaber, former ESPN personality Jay Crawford, 92.3 The Fan's Garrett Bush, and rotating hosts to make up a four-person round-table show, made its debut last Monday.  The show, which airs weekdays from 11am to 1pm, features passionate Cleveland sports talk, live guests, either in-studio or via Zoom, as well as interaction from the audience through social media.
"I'm very excited," said Gerstenhaber. "It's a definite adjustment for me after 22 years on radio doing television. For the last 11 years, I've been doing a radio show with just one other host and I was the lead guy doing most of the talking and now I'm on a show with three other people and it's such an adjustment. So far, I'm having a ball."
And so far, the reaction to the show has been very positive.
A big reason why is that it's something that Cleveland didn't have and really never had, unlike a city like New York, where there are local radio shows that are simulcast on regional sports channels.
"There's nothing like that in Cleveland," said Gerstenhaber. "And there was certainly nothing like this with a panel. Cleveland is such a massive sports town and now people that don't live in Cleveland that are maybe retired in Florida or Arizona, now they actually have a TV show that they can watch that's Cleveland-centric."
The new venture certainly represents a big change in what Bull has been used to in his radio career. He's enjoying the freedom of not having to follow a hard clock for this show. In fact, there have already been some occasions where the show has been able to go a little longer than scheduled because they have the flexibility to do that on YouTube.
Doing a show on YouTube gives the panel a great opportunity to go deep into topics and spend some quality time with guests. And while there is no cursing on the show at the moment, there could be the potential for that down the road.
Don't expect the show is going to become X-rated or anything like that, but the objective is to be able to capture the spirit and emotion of being a sports fan and host.
"It's something we may do in the future," said Gerstenhaber. "Not curse just to curse but it gives us the option if we get fired up. It is allowed because there's no restrictions there. The company doesn't want us to do it at the moment."
There's also been the shift for Gerstenhaber from being the "point guard" on his old radio show, driving the conversation and doing most of the talking, to now taking a step back and having Crawford distributing the ball on the television show.
For a guy called "The Bull", that will take some getting used to.
"Jay is a pro's pro," said Gerstenhaber. "He's the point guard for this but he's also part of the conversation. I'm not used to not being the point guard so I have to adjust to that. I think it's gone pretty well and the chemistry is pretty good and with time we'll get used to the flow of it."
Gerstenhaber's move from sports radio to an internet television show is a perfect example of how the industry is changing. A good portion of the listening and viewing audience these days, especially those in the younger demographic, are not necessarily watching traditional television or listening to terrestrial radio. For a lot of sports fans, watching and listening on a mobile device or a computer has become a very important way of life.
The desire to adapt, along with a shorter workday, was very enticing to him.
"It was only more recently that I was like why do I have to only be a radio guy?" wondered Gerstenhaber. "There were things about my job that I was unhappy about. I was doing a five-hour radio show. It's too long. That's crazy. Nobody should be doing a five-hour radio show at this point."
Broadcasting on the internet has arrived and it's not just a couple of sports fans doing a show from their garage anymore. The business has evolved to the point where the technology has provided more opportunities for those who have already enjoyed success in the industry and are looking for new challenges.
Kind of like Adam The Bull!
"I think years ago, probably like many people in the radio business, we looked at internet and podcasts as like whatever…those guys aren't professionals…they're amateurs," said Gerstenhaber. "But the game has changed."
Gerstenhaber, Crawford and everyone associated with the "Ultimate Cleveland Sports Show" should not have much of a problem attracting the younger audience. That demographic is already accustomed to watching shows on YouTube and other streaming platforms. The challenge now is to get the more mature audience on board. There are certainly some obstacles there.
I know this from experience with trying to explain to my mother in Florida how she can hear me on the radio and watch me on television simply by using her tablet.
Bull can certainly relate to that.
"My mother is still trying to figure out how to watch the show live," said Gerstenhaber with a chuckle. "The older fans struggle with that. A lot of my older fans here in Cleveland are like how do I watch it? For people that are under 40 and certainly people that under 30, watching a YouTube show is like okay I watch everything on my phone or device. It's such a divide and obviously as the years go by, that group will increase."
With the television show off and running, Gerstenhaber still has a passion for his roots and that's the radio side of the business. In the next couple of weeks, "The Bull" is set to announce the launch of two podcasts, one daily and one weekly, that will begin next month. But he also hasn't ruled out the possibility of returning to terrestrial radio at some point.
"I have not closed the door to radio," said Gerstenhaber. "I still love radio. I would still, in the right set of circumstances, consider going back to radio but it would have to really be the perfect situation. I'm excited about (the television show) and right now I don't want to do anything else but I'm certainly going to remain open-minded to radio if a really excellent opportunity came up."
The landscape of the broadcasting industry, particularly when it comes to sports, has certainly changed over the years and continues to evolve. Adam Gerstenhaber certainly enjoyed a tremendous amount of success on the radio side, both in New York and in Cleveland, but now he has made the transition to something new with the YouTube television show and he's committed to making it a success.
Why You Should Be Making Great TikTok Content
"We're specially trained in the world of TSL (time spent listening), and the longer people view your content on TikTok, the more the app rewards you by shoving your content into more and more feeds."
It feels like there's a new social media platform to pay attention to every other week. That makes it easy to overlook when one of them actually presents value to your brand. It wasn't long ago that TikTok was primarily used by teenagers with the focus being silly dance trends filmed for video consumption with their friends and followers alike. Now, as the general public has become in tune with how this complicated app works, it's grown far beyond that.
TikTok is now an app used by all types of demographics and unlike TikTok's closely related cousins Instagram and Facebook, this app provides a certain type of nuance that I think people in our line of work can really excel in.
Before I get into the nuts and bolts of how you can use TikTok to your advantage and how to make your videos catch on, I think it's important to first mention why this matters for you. Now, if I'm being realistic, I'm sure there are some that have already stopped reading this or those that could scroll away fast enough when they saw the words TikTok. You might be thinking that this doesn't fit your demo, or maybe that it's a waste of time because productivity here won't directly lead to an uptick in Nielsen ratings. But I'm not sure any social network directly leads to what we ultimately get judged on, and we aren't always pumping out content directly to our core audience.
TikTok, like any other app you may use, is marketing. This is another free tool to let people out there know who you are and what you offer in this endless sea of content. And the beauty of TikTok is that it directly caters its algorithm to content creators just like us. Bottom line, if you are a personality in sports talk, there's no reason you can't be crushing it on TikTok right now. All it takes is a little direction, focus, consistency, and a plan.
Unlike Instagram, Facebook, and Twitter where you can throw a photo up with a caption and be done for the day, TikTok's whole model is built on creative videos that keep users engaged for longer periods of time. This approach works. According to Oberlo, a social media stat tracking site, people spend more time per day on TikTok than any other popular social media application. 38 minutes per day!
This is where this is good news for us in talk radio. We're specially trained in the world of TSL (time spent listening), and the longer people view your content on TikTok, the more the app rewards you by shoving your content into more and more feeds. TikTok's algorithm doesn't care how many followers you have, your level of credibility, or the production on your video. All ir cares about is 1) Is your content good. and 2) Are people watching it. 3) How long are they watching it. The more people watch and the longer they watch creates a snowball effect. Your videos views will skyrocket, sometimes within hours.
So, how do you create content that will catch on? It's really not all that different than what you do every day. Create thought-provoking commentary that makes people think, argue, or stay till the end to get the info you teased up for them. I've found through my own trial and error that it's best if you stay away from time-sensitive material, I've had more success the more evergreen my content is. That way, the shelf life expands beyond just that day or week. This is different for everyone and there's no one-size-fits-all, but this is where I've seen the most success.
Also, put yourself out there, don't be afraid to say something that people are going to vehemently disagree with. Again, it's not unlike what we do every day. It's one thing to get someone to listen, it's another to get them to engage. Once they hit you in the comment section, you've got them hooked. Comments breed more views and on and on. But don't just let those sit there, even the smallest interaction back like a shoulder shrug emoji can go a long way in creating more play for your video.
If you want to grow quickly, create a niche for yourself. The best content creators that I follow on TikTok all put out very similar content for most of their videos. This means, unlike Instagram where it's great to show what a wildly interesting and eclectic person you are, TikTok users want to know what they're getting the second your face pops up on that screen. So if you are the sports history guy, be the sports history guy all the time. If you are the top 5 list guy, be the top 5 list guy all the time, and on and on, you get the point.
Other simple tricks:
Splice small videos together. Don't shoot one long video.
90 seconds to 2 minutes is a sweet spot amount of time.
Add a soft layer of background instrumental music (this feature is found in the app when you are putting the finishing touches on your video)
Label your video across the screen at the start and time it out so that it disappears seconds later. This way a user gets an idea of what the content is immediately and then can focus on you delivering your message thereafter.
Research trending hashtags, they are far more important than whatever you caption your video.
Use closed captions so that people can follow your video without sound.
Finally, don't be intimidated by it or snub your nose at it. Anything that helps your brand is worth doing and anything worth doing is worth doing well.
Does Tom Brady's Salary Make Sense For FOX In a Changing Media World?
"The risk here doesn't have to do with Brady specifically, but rather the business of televising football games in general."
FOX is playing it too safe when it comes to adding Tom Brady.
That's going to sound weird given the size of Brady's broadcasting contract. Even if that deal isn't worth as much as initially reported, it's a hell of a lot of loot, especially considering Brady has remained steadfastly uninteresting for a solid 20 years now.
Let's not pretend that is a detriment in the eyes of a television network, however. There's a long line of famous athletes companies like FOX have happily paid millions without ever requiring them to be much more than consistently inoffensive and occasionally insightful. Yes, Brady is getting more money than those previous guys, but he's also the most successful quarterback in NFL history.
The risk here doesn't have to do with Brady specifically, but rather the business of televising football games in general. More specifically, the fact that the business of televising football games is changing, and while it may not be changing quite as rapidly as the rest of the sports-media industry, but it is changing. There's an increasing number of choices available to viewers not only in the games that can be watched, but how they are consumed. Everything in the industry points to an increasingly fragmented audience and yet by signing Brady to be in the broadcast booth once he retires, FOX is paying a premium for a single component in a tried-and-true broadcasting formula will be more successful.
Think of Brady's hiring as a bet FOX made. A 10-year commitment in which it is doubling down on the status quo at a time of obvious change. FOX saw ESPN introduce the ManningCast last year, and instead of seeing the potential for a network to build different types of products, FOX decided, "Nah, we don't want to do anything different or new." Don't let the price tag fool you. FOX went out and bought a really famous former player to put in a traditional broadcast booth to hope that the center holds..
Maybe it will. Maybe Brady is that interesting or he's that famous and his presence is powerful enough to defy the trends within the industry. I'm not naive enough to think that value depends on the quality of someone's content. The memoir of a former U.S. president will fetch a multi-million-dollar advance not because of the literary quality, but because of the size of the potential audience. It's the same rationale behind FOX's addition of Brady.
But don't mistake an expensive addition from an innovative one. The ManningCast was an actual innovation. A totally different way of televising a football game, and while not everyone liked it, some people absolutely loved it. It's not going to replace the regular Monday Night Football format, but it wasn't supposed to. It's an alternative or more likely a complement and ESPN was sufficiently encouraged to extend the ManningCast through 2024. It's a different product. Another option it is offering its customers. You can choose to watch to the traditional broadcast format with Joe Buck and Troy Aikman in the booth or you can watch the Mannings or you can toggle between both. What's FOX's option for those audience members who prefer something like the ManningCast to the traditional broadcast?
It's not just ESPN, either. Amazon offered viewers a choice of broadcasters, too, from a female announcing tandem of Hannah Storm and Andrea Kramer beginning in 2018 to the Scouts Feed with Daniel Jeremiah and Bucky Brooks in 2020.
So now, not only do viewers have an increasingly wide array of choices on which NFL games they can watch — thanks to Sunday Ticket — they in some instances have a choice of the announcing crew for that given game. Amid this economic environment, FOX not only decided that it was best to invest in a single product, but it decided to make that investment in a guy who had never done this particular job before nor shown much in the way of an aptitude for it.
Again, maybe Brady is the guy to pull it off. He's certainly famous enough. His seven Super Bowl victories are unmatched and span two franchises, and while he's denied most attempts to be anything approaching interesting in public over the past 20 years, perhaps that is changing. His increasingly amusing Twitter posts over the past 2 years could be a hint of the humor he's going to bring to the broadcast booth. That Tampa Tom is his true personality, which remained under a gag order from the Sith Lord Bill Belichick, and now Brady will suddenly become football's equivalent of Charles Barkley.
But that's a hell of a needle to thread for anyone, even someone as famous as Brady, and it's a really high bar for someone with no broadcasting experience. The upside for FOX is that its traditional approach holds. The downside, however, is that it is not only spending more money on a product with a declining market, but it is ignoring obvious trends within the industry as it does so.