White Privilege? Stephen A. Smith Owes Steve Nash A Direct Apology
Stephen A. Smith erroneously said Blacks don't receive NBA head-coaching jobs without previous experience, as Steve Nash did, then doubled down as executives from left-leaning ESPN sat still in a racially torn America.
There are times, admittedly, when I feel sorry for ESPN as it slogs into a muddled future, rationalizes its plight with faux self-importance and leans so far left politically that no chiropractor can fix its crooked spine. Maybe Nielsen's expanded metrics system, measuring "out of home'' viewership for the first time, will be a ratings game-changer for live events and studio shows. But this is not a time for sympathy or hope.
Today, I am disgusted with the place.
Never has it entered my brainstream to make this type of remark: "The only reason (a team) hired (a coach) is because he's Black.'' During my eight years as a panelist on ESPN's "Around The Horn,'' such a flagrantly racist comment never would have made it to air. The producers would have halted the taping. I'd have been sent home and told never to return. And, of course, I would have deserved the entirety of professional punishment and accompanying public shame.
But the people who run the company and control the editorial product — Bob Iger, Jimmy Pitaro, Norby Williamson — are drowning these days in hypocrisy disguised as social awareness. They want equality, right? Then they should embrace equality for all races instead of allowing a Black network personality, the ubiquitous Stephen A. Smith, to say Steve Nash was hired to coach the Brooklyn Nets only because he is White.
"Ladies and gentlemen, there's no way around this. This is white privilege. This does not happen for a Black man,'' Smith said on "First Take,'' his weekday TV program. "No experience whatsoever? On any level as a coach? And you get the Brooklyn Nets job?"
Ladies and gentlemen, there's no way around this. This is convenient bigotry, race-baiting and truth-twisting of the worst kind. At a time when broadcast networks allow Black commentators to stoke the searing flames of racism without accountability or consequence, Smith was permitted to express a sweeping, headline-grabbing, social-media-inciting take without considering facts or circumstances. As one who has supported him in the past, I might wonder if it's another example of his being overworked by a network that can't get enough of him on its platforms. But this time, his lapse is too reckless and damaging to be pardoned.
When Smith says "this does not happen for a Black man,'' he's claiming that a White NBA great is being gifted an undeserving opportunity as a neophyte — Nash has no previous head-coaching experience — when such a raw chance never would be accorded a Black man in the league. Wrong. Wrong as one can be.
See Magic Johnson, Los Angeles Lakers, 1994.
See Doc Rivers, Orlando Magic, 1999.
See Isiah Thomas, Indiana Pacers, 2000.
See Mark Jackson, Golden State Warriors, 2011.
See Jason Kidd, Nets, 2013.
See Derek Fisher, New York Knicks, 2014.
Also see Tyronn Lue, Cleveland Cavaliers, 2016, who was a career assistant when summoned in midseason to replace a White head coach, David Blatt, a move that ended with LeBron James celebrating a historic Finals triumph over the Warriors.
In fact, in a list compiled by NBC Sports, nine of the last 16 NBA head coaches hired with no previous coaching experience have been Black. Does Smith realize that the last three coaches to win championships — Lue, Golden State's Steve Kerr and Toronto's Nick Nurse — were hired without NBA head-coaching experience? That the Nets have employed eight Black head coaches since 1989? Would you like to do research, Stephen A., before exacerbating the tempest of racial relations in a divided America? And would ESPN like to make a statement about on-air credibility by at least reprimanding Smith and showing that the network actually cares about the veracity of its content? Nah, the aforementioned executives lack the requisite political testicles, already driving on the shoulder of the left lane when the center lane always makes the most sense in sports TV.
During his incendiary fit, Smith should have known the hire was directly attached to Nash's close working relationship with Nets superstar Kevin Durant, who is Black. Nash's individual workout sessions with Durant were essential during their time together with Golden State, where Nash served as a player development consultant for five years. They traded trash-talk out of mutual reverence, a Hall of Famer and two-time league MVP trying to maximize the monstrous skills of a future Hall of Famer, compelling Durant to tell reporters in 2018, "He's someone I can talk to about anything and somebody I really respect. His basketball mind is probably the best I've been around. He tries to simplify the game and keep me conscious of those things as well. It's simplifying and keeping it easy for yourself. I've learned so much. So many people taught me how to play. He's continued to teach me different things I can put in my game. I'm very grateful for him."
When Nets owner Joe Tsai and general manager Sean Marks sought a head coach, guess whose voice in the organization weighed paramount? Durant's voice, in concert with teammate Kyrie Irving's voice. As a tag team, they signed lucrative contracts with the Nets last year knowing they'd influence coaching and roster decisions. It's well worth emphasizing that Durant and Irving, both given to robust activism during their careers, didn't let race interfere with the head coach they desired. If Smith knows anything about the NBA — and he has covered the league for decades — he'd have realized the strong links between Nash, Durant and Marks, who played with Nash in Phoenix and became a close friend. He also would have considered how Nash has rejected other coaching and front-office offers through the years, preoccupied with his GM duties for Canada's national team, his Warriors role and Hollywood production interests. Plus, given Nash's time with Golden State, who wouldn't want to channel the culture of Kerr, whose teams only won three championships and went to five straight league Finals?
But Smith saw only one thing: a white face. And he wondered why Nash was appointed when seasoned Black coaches such as Lue and Jackson were available. So, this somehow became a case of "White privilege'' when the facts scream otherwise. If we must go down White/Black separation highway — for the record, I'd much prefer we all got along in this world as equals — first-time White NBA head coaches such as Kerr, Nurse and even Larry Bird in the wayback machine all have fared quite well. And just as Rivers has enjoyed a stellar coaching career that might end with another league title, in the Disney World Bubble with the L.A. Clippers, most Black coaches on the neophyte list have not succeeded. I don't draw much from such data, but I thought Stephen A. might want to deal in a few facts.
If the conversation never should "stick to sports,'' especially in 2020, what sports can do in such cases is try color blindness. And maybe give Nash credit for being anything but another accomplished White guy getting a cushy break. He has paid a measure of coaching dues working for the Warriors and helping not only Durant but Steph Curry. Also, Smith might be surprised that Nash has used George Floyd as his Twitter profile picture since that horrific day in May, when Floyd was choked to death by a White police officer in Minneapolis.
"As a human being, it's hard to live with racial injustice," Nash told The Undefeated's Marc Spears, a more responsible ESPN-employed voice in this instance than Smith. "It's important for white people to take a deep look at what is occurring in our communities and what has been occurring for 400 years. A component of this conversation needs to be that white people need to not be offensive about white privilege or inequality. They just need to be honest, have those conversations and ask ourselves how we would feel if we had endured this 400-plus-year history. So, for me, it's hurtful and it's wrong. That's why I have expressed my opinion on the matters because some of us are hurting and it's not fair."
It's not as if the Nets didn't consider Black candidates, such as interim head coach Jacque Vaughn, who will remain in Brooklyn as the league's highest-paid assistant and would have been named permanent head coach had Nash rejected the Nets' overtures. Vaughn, by the way, went 58-158 in 2 1/2 seasons as a head coach in Orlando. In a market where the dominant status of the dysfunctional Knicks never has been more vulnerable, the Nets went for the newsier hire. It's a big story in New York, Nash coaching Durant and Irving; Lue or Vaughn coaching them is not a huge story, nor is it a huge story that retread Tom Thibodeau was hired by the Knicks. "After meeting with a number of highly accomplished coaching candidates from diverse backgrounds, we knew we had a difficult decision to make," Marks said. "In Steve, we see a leader, communicator and mentor who will garner the respect of our players. I have had the privilege to know Steve for many years. One of the great on-court leaders in our game, I've witnessed firsthand his basketball acumen and selfless approach to prioritize team success. His instincts for the game, combined with an inherent ability to communicate with and unite players towards a common goal, will prepare us to compete at the highest levels of the league."
I am not alone in admonishing Smith. "I was very disappointed in some of the guys talking about White privilege," Charles Barkley said on TNT. "They're like, `Well, this doesn't happen to Black guys.' And I'm like, `It happened to Doc Rivers. It happened to Jason Kidd. It happened to Derek Fisher.' When you have a responsibility, especially when you have to talk about something as serious as race, you can't be full of crap. You've got to be honest and fair. Steve Nash is a great player and a good dude. … Now, do we need more Black coaches in the NBA? Yes. Do we need more Black coaches in college football? Yes. Do we need more Black coaches in pro football? Yes. But this wasn't the right time to say that today. Good luck to Steve Nash."
Even Smith's ESPN teammate, Jay Williams, fired back on Twitter: "Come on SA. Steve Nash being chosen over Mark Jackson/Ty Lue is not "White Privilege".. 2 superstar black athletes ultimately made the decision & we know who they are and what they are about."
At a time when people see color, count faces and point fingers, four Black NBA head coaches have lost gigs this season: Vaughn, Indiana's Nate McMillan, New Orleans' Alvin Gentry and the Knicks' David Fizdale. In a 30-team league in which about 80 percent of the players are Black, there are seven head coaches of color — five are Black, Miami's Erik Spoelstra is of Filipino descent, and Charlotte's James Borrego is Hispanic. The number has slipped from the 14 minority head coaches during the 2012-13 season, meaning the four teams with vacancies will have pressure to hire Black coaches, with New Orleans and Philadelphia — which fired Brett Brown, who is White — interested in Lue. Most owners and general managers are not looking at race, not in the NBA. They would kill to find the next Rivers, so vital to the Clippers as a coach and to the league as a transcendent leader. Is it a problem that more Black assistants don't get opportunities? Yes — and the Clippers' Sam Cassell is among those who deserve shots right now. But unlike Magic Johnson in the '90s — a head-coaching hire comparable to the Nash appointment — there aren't many retired Black superstars who want to coach in the league.
Chauncey Billups would be a natural, but he has aspirations to run a basketball operation. Juwan Howard, who would be in demand, prefers to stay at the University of Michigan for now, while Patrick Ewing is proving himself at Georgetown. Look, teams want a coach who can win and excite the fans, challenges more important than ever when the coronavirus could keep paying customers out of arenas well into 2021, or longer.
Not that Stephen A. Smith ever would apologize for swinging and missing badly. Acknowledging an egregious mistake would ruin his shtick. The next day, decibels rising again, he refused to back down: "I mentioned `white privilege' yesterday. I have a message to those who feel I was wrong, that i need to apologize, that I don't know what I'm talking about: I don't give a damn what y'all feel. Y'all can kick rocks. I don't give a damn. I'm not budging from my position one inch. I called it `white privilege' yesterday. I'm calling it today. I'm calling it `white privilege' a month from now, a year from now, five years from now.''
Even when, in this case, it's utter foolishness to say it. Smith should apologize directly to Nash. And the apology should be televised because, after all, the reason he's on the air so much is so ESPN can squeeze him for all the attention his act can muster. Never mind that his subject matter is dangerous and flammable and filled with the hatred that makes America a sick place. Ratings are ratings!
Sam Mayes Got A Raw Deal But Tyler Media Made The Right Call
"You are being naive if you think a company should stand behind an employee that has put themselves in this situation."
I do not envy whoever at Tyler Media had to make a decision about Sam Mayes's future with the company after audio of a private conversation in 2016 was leaked to the media. Mayes and now-former co-worker Cara Rice made a few racist jokes at the expense of Native Americans.
The recording, according to Mayes, was made without his knowledge and leaked illegally. He says in a recorded statement that he should have been given the opportunity to address the recording on air and make amends.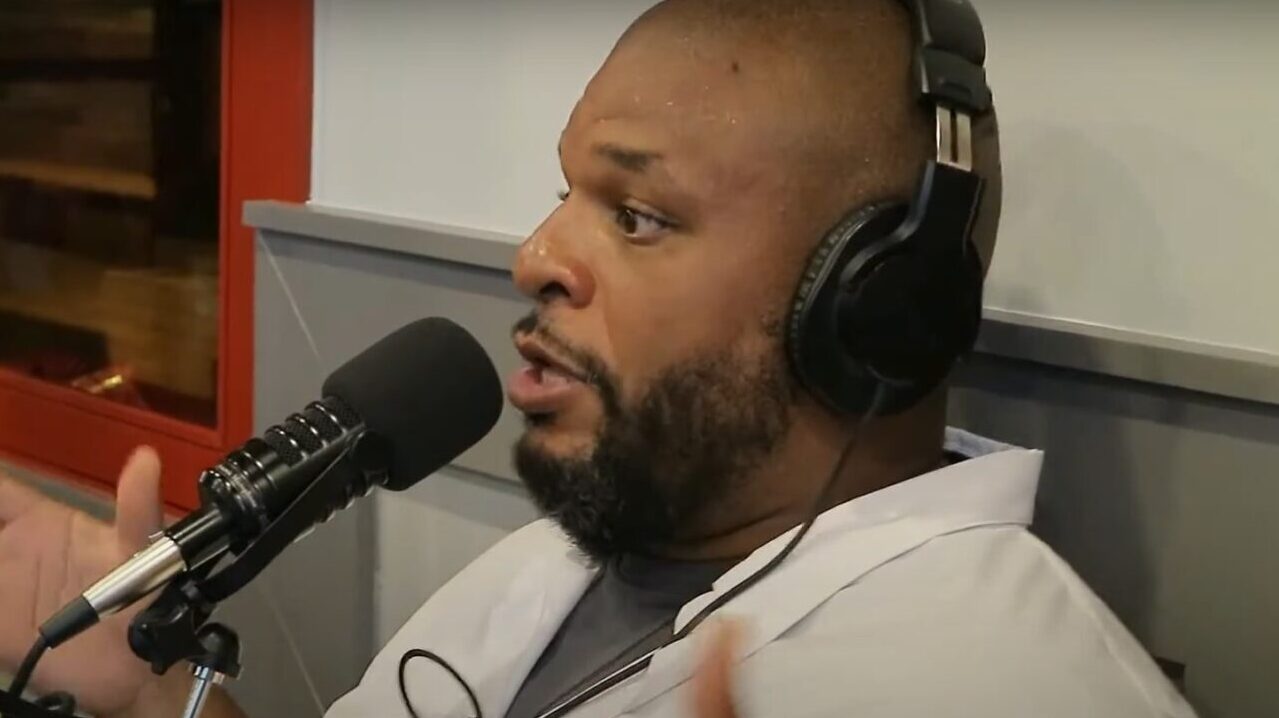 Maybe that is true, maybe it isn't. I hate for Sam to lose his job as the result of an illegal recording of a private conversation, but the fact is, that conversation isn't private anymore. Tyler Media didn't really have an option here. Sam Mayes had to go.
Someone had an illegal recording of the conversation and created an anonymous email account to send it to people in the Oklahoma City media. I was shown a copy of the email. The author states clearly that their goal is to see Mayes and Rice out of a job. There is nothing fair or just about that person getting exactly what they want. It feels slimy. I can't say that it feels like it wasn't the right call though.
We have debated whether or not someone should lose their job over comments made in a private conversation many times before. It happens in every field. It wasn't long ago at all that we were having this same debate about Jon Gruden. His emails to Bruce Allen and others were sent in private. Is it fair he had to go when they were made public? No matter what horrible things were in there, they were said with the understanding that it would stay between friends.
I am going to say the same thing about Sam Mayes that I did about Gruden when that story first broke. You are being naive if you think a company should stand behind an employee that has put themselves in this situation.
You read that right. The circumstances of how the conversations in these examples came to light are absolutely unfair, but the conversations came to light. How it happened is irrelevant. Any sponsor or boss that stands behind Sam Mayes or Jon Gruden would be endorsing the language they used, either inadvertently or very much on purpose. Try explaining that to a sponsor.
People at Tyler Media may know Sam Mayes's heart. He doesn't seem like a bad guy. The fact of the matter is, once the audio became public, their hands were tied. There is no mistaking what was said or who said it.
How can any seller or manager take Mayes to advertisers now? How can they put him in front of the Lucky Star Casino, one of the station's biggest advertisers? They can ask for an audience to let Sam explain himself and try to make amends. The Cheyenne and Arapahoe Tribes, who own the casino, are under no obligation to forgive or even listen.
Maybe the day will come where Sam Mayes bounces back. I hope it does. I hope he gets the chance to address his comments with members of Oklahoma's Native American community and listen to what they have to say in response. I do think it sucks that this is how his time at The Franchise comes to an end, but I get it.
If I have to explain to you why not to say dumb, racist shit, then I don't think we have much to talk about. But, it is worth noting that the recording of Mayes and Rice's conversation is proof that privacy is always an assumption, not always a fact.
In his audio statement, Mayes admits it is his voice on the recording. He also says that he was uncomfortable with Rice's comments and he tried to end their conversation. I'll take him at his word, but I will also point out that before he tried to end the conversation, he joined in on the jokes. Maybe when someone says that Native Americans are "too drunk to organize" it isn't a great idea to respond. All it leads to is proof of you saying something dumb and racist.
Again, I'll reiterate that how these comments came to light is unfair, but they did come to light. That is Sam Mayes's voice on the recording. He is joining in on the jokes about Native Americans being drunks and addicts. At the end of the day, the only thing that was done to him was the audio being released. He fully and willingly committed the firable offense.
What is the response to a client or potential client when they bring that up? All Tyler Media can do is try to recover and move forward. The company cannot do that with Mayes on the payroll.
Stop Prospecting, Start Strategizing!
"You cannot put a price tag on authenticity. It's very rare and hard to find these days."
Struggling to get new business appointments? Dreading making prospecting calls? Having trouble writing creative emails that seemingly never get a response?
Generating responses to new business outreach is easier than you think. Just make sure you do your homework first and keep it "Simple Stupid".
To do that, start with asking yourself these (3) simple questions:
#1: Did I do my home work on the business itself, their competition and those I plan on reaching out to?
#2: If I were on the other end of the phone and/or email with myself would I want to engage in conversation and/or reply to that email?
#3: Am I prepared to make a one call close given the opportunity to?
If the answer to any of these is "No"… do NOT pick up the phone and by all means do NOT hit the send button on that initial outreach email! Doing so will all but ensure you fall flat on your face. On the off chance you do happen to get the decision maker on the phone you won't make that great first impression that sometimes can be so crucial. First impressions are always important… ALWAYS!
Skipping over these critical steps is a sure-fire way to ensure your email is completely ignored and will not generate the engagement from the prospect you'd hope for. Successful prospecting is all about the front end digging and research. Do your homework first then strategize a plan of attack for your call and/or email. Taking these extra measures on the front end is absolutely "Mission Critical" and will set you up for much more success with your prospecting endeavors.
Now once you've answered "Yes" to all of the above, you're ready to attack with the knowledge and confidence that should set you a part from your competition. It's all about the Game Plan, and if you don't have one, you're destined for failure time and time again. Incorporate these (5) things into your prospecting Game Plan for your next call/email and watch your results dramatically improve:
#1: MAKE IT PERSONAL & CASUAL – Be informal, find out something interesting about them.
#2: MAKE IT SHORT & CONCISE – Be straight forward and to the point, people are busy.
#3: MAKE IT TIMELY & RELEVANT TO THEM AND/OR THEIR BUSINESS – Give them a good Valid Business Reason.
#4: MAKE IT INTERESTING, COMPELLING & INFORMATIVE – Be the expert they're missing.
#5: MAKE IT FUN – Fun people are easy to do business with and make it less like "work".
Lastly, and most importantly, Be Yourself! You cannot put a price tag on authenticity. It's very rare and hard to find these days. When clients do find it trust me, they value it and appreciate it way more than you'll ever know!
Good Producers Can Teach The World A Lot About Christmas
"A lot has to be accomplished in the lead-up to Christmas. So much of it happens in the background without much recognition."
Who is Carl Christmas in your house? Who is the one that makes sure everyone that needs to get a card does? Who comes up with the plan for the lights? Who takes the reins on the shopping?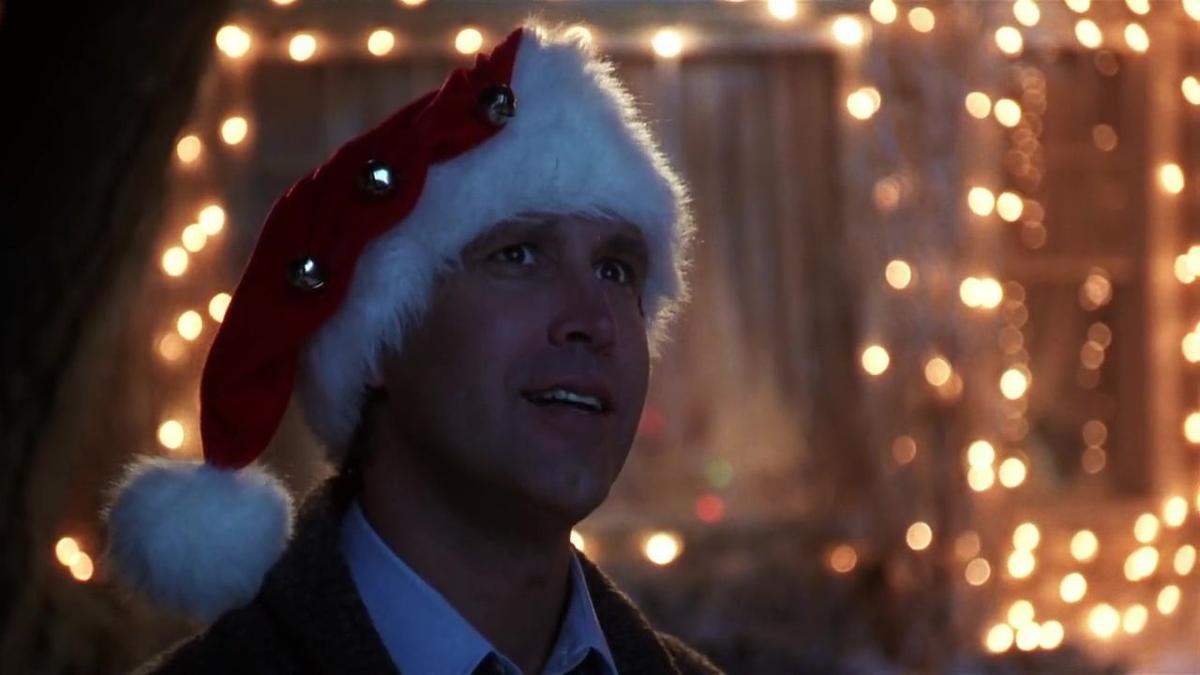 Every home needs one and in my house, that's me. December (including the last week of November) is my time to shine, baby!
One thing I have tried to impress upon my mom and wife this year is that shipping and supply chain delays are real. So, if you are planning on procrastinating on your online shopping this year (you know, like usual) someone (me) is going to have no presents under the tree.
Veteran producers are used to operate this way. Young producers, listen up. Your job involves the most delicate balance of any in sports radio. You have to help bring your host's and PD's visions to life. That means you have to be able to take their direction. But you also have to keep the host on target. That means you cannot be afraid to be forceful and lead when the moment demands it.
There's no value to being an unrepentant asshole to people, but you do have to hold them accountable. Look at that Christmas shopping example again. If you want to get what you want, you need to keep on task the people you know aren't paying attention to the potential roadblocks. It isn't selfish. It is making sure everyone gets the holiday W they are expecting. Sure, you would be disappointed if your gift doesn't arrive on time, but so will the gift giver.
Being a stickler for the clock or moving a host off of a topic that has no value is the same thing. Of course there is something in it for you, but you are also helping the host do his or her job better. They may get annoyed with you now, but if you save them from an ass-chewing from the bosses or slipping ratings, then they have reaped the benefits.
I guess the unfortunate difference here is that there may be no acknowledgment of what you did or helped them to avoid. Oh well. Every producer has to expect a certain level of thanklessness.
Producers have to take on that Carl Christmas role in dealing with sales too. Remember, just because the producer's name isn't on the show doesn't mean that isn't every bit his or her show that it is the hosts'.
It's like decorating your house for the holidays. You may have a certain design in mind. Maybe you have a traditional look you stick to every year. If your spouse or your kid comes home with a giant, inflatable Santa Claus in a military helicopter that they want on the lawn, you have a decision to make. Are you going to say no and suggest an alternative that aligns more with your goal or are you going to let your plan get run over?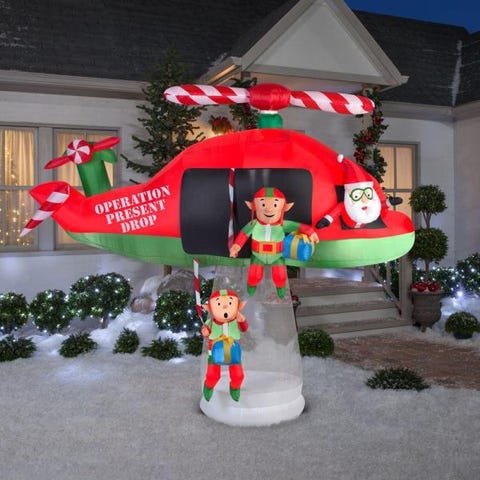 Sales has a job to do. It is to make sure their clients' messages are heard and to make money for the station. Both can be accomplished without sacrificing your show's quality.
If a seller comes to you and says he wants his client to come in for five minutes and talk about now being the time to book an appointment to have your garage floors redone, you have to speak up. You have an obligation to make sure that the seller knows that even five minutes of that will hurt the show and have listeners diving for the preset buttons on their car stereo. That isn't good for the station or his client.
Instead, offer to work with the seller and the client to come up with a piece of content that the client can put his name on and a 20-second ad read behind. Will the audience stick around to listen to some dude named Jerry talk about garage floors or will more people listen to you talk about the NFL playoff picture in a creative way and then still be there to hear Jerry's message about garage floors? The answer seems obvious.
A lot has to be accomplished in the lead-up to Christmas. So much of it happens in the background without much recognition. If the background work wasn't done though, the problems would be right out on the front lawn for everyone to see.
"Gatekeeper" is a term I really hate. It implies that someone is telling others what they are and are not allowed to enjoy. It is a necessary term though to properly describe what it is that a great producer and a great Carl Christmas do.
We don't shut people out from being able to enjoy or be a part of what it is we are creating. We set or are handed down expectations and we block anything that can get in the way of achieving them. Sometimes, that is more thankless work than it should be. It is necessary though.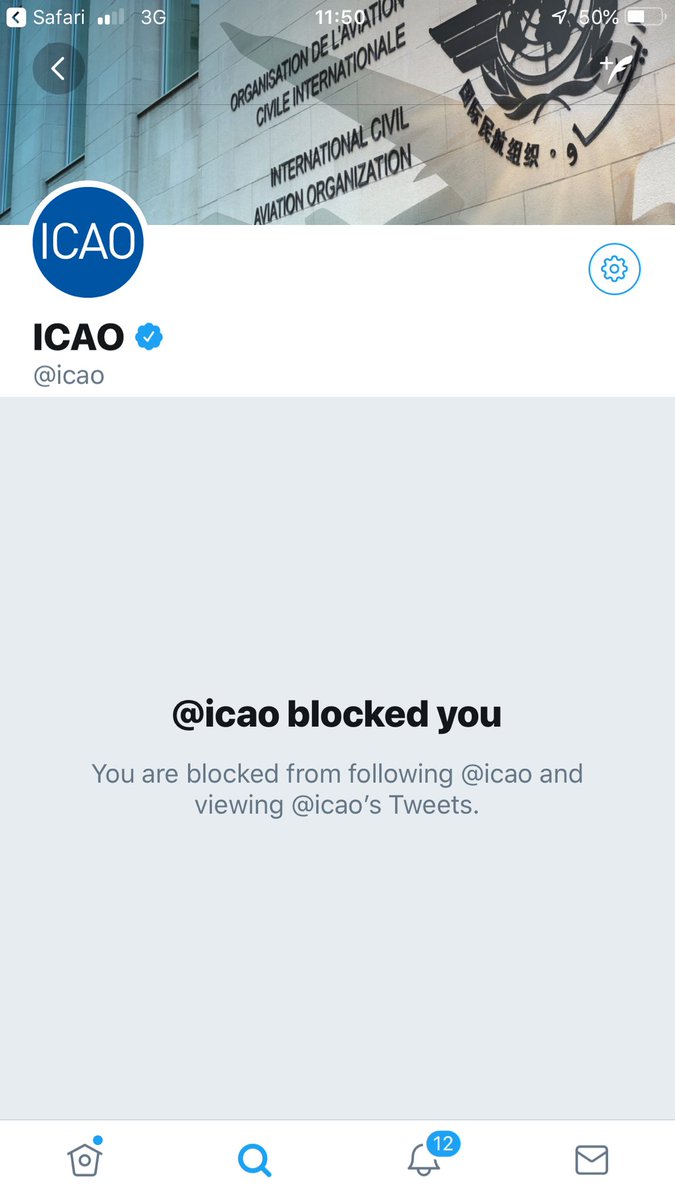 As my home's self-appointed Carl Christmas and a former producer, let me give my countrymen the thanks others forget. We are the ones that make it possible for everyone else to be mindless. Wear it as a badge of honor. We may not get the kind of recognition we deserve everyday, but when plans go off without a hitch, we are usually the first to be recognized for making it happen.