One of the greatest aspects of working in the Las Vegas market was the direct exposure to the sports gambling world. Prior to my time there, I had a limited sports gambling resume that consisted of watching Casino hundreds of times.
Following two years of working and living in the sports gaming capital of the world, I learned the industry firsthand and met the key players. When thinking of who to follow, who to book and who to invest in, my shortlist below includes highlights of my Q&A with each. 
So, as the NFL season kicks off with the NHL, NBA and MLB all in play, I present which sharps I'd bet on. These are the names that will help give you a competitive advantage, keep your audience entertained and, in my opinion, could give Lefty Rosenthal a run for his money.
1. Dave Cokin, professional sports handicapper
A fixture of the sports gambling community for decades, who radiates character, experience and a wealth knowledge. His ability to transcend to a national, regional or local audience in an effortless manner comes with decades of experience on the media and gambling scenes in Las Vegas. Looking for an authentic Old Vegas sharp with a phenomenal record? Look no further.
Follow Dave Cokin on Twitter @davecokin.
2. Chad Millman, The Action Network
Former editorial director and editor-in-chief of ESPN: The Magazine and editorial director for ESPN digital, Chad Millman, left ESPN in September of 2017 to help launch The Action Network, where he is the Chief Content Officer.
"We've been really thoughtful about who we bring in, and what their reputation is and what people cover and your audiences. Information from Jason Sobel, who is probably the premiere golf writer of his generation, who also happens to be an incredibly knowledgeable bettor and daily fantasy player. That's really valuable because it speaks to a sport that we believe a lot in as far as potential, and he brings an audience that otherwise might not have known who we were or thought about betting."
"And we have guys like Chris Raybon, who established himself as a very smart analytics driven fantasy analyst, who also was a very big bettor and knew the betting space really well, but didn't really have any place to express himself with that. And some of the ideas that he has are so contrarian to what everyone else is putting out there, and consistently proven to be successful."
"Then, two of our college football experts Colin Wilson and Stuckey, who are honestly, to me, the best examples of old-school Vegas guys, who do a ton of research and know the numbers really well and also know personnel incredibly well. They watch so many games and they are long time betters, and they're as easy to connect to as anybody you will ever meet when it comes to betting. They're the guys you can talk to about betting in the bar, who are not going to make you feel silly if you don't know anything about betting. You can ask them anything and they're only going to want to share what they know, they're not going to judge you."
With a 4.8 rating in the App Store, The Action Network has won the best betting content award, a huge accomplishment in and of itself.
Follow Chad Millman on Twitter at @chadmillman.
3. Marco D'Angelo, Wager Talk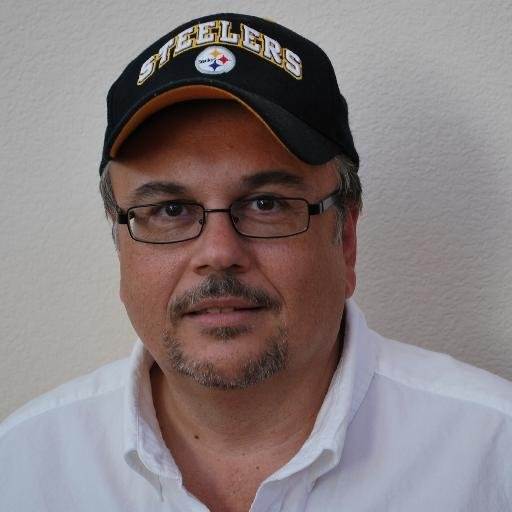 Sports betting experience: over 40 years.
Age at the time he placed his first bet: 10 years old
One of the best in the business, known for his thoughtful analysis and authenticity, D'Angelo has had immense success and overwhelmingly positive reputation as a professional sports handicapper and bettor.
In the wake of the COVID-19 pandemic and its impact on sports, the sports betting world has been impacted and the long term effects and continual adaptations are far reaching in scope.
"There's a difference of playing in a bubble, like the hockey and basketball, where everything is, you know, super controlled as to what's going to happen with football where the teams are going to travel like baseball, you know, they're keeping the teams, you know, under wraps when they're on the road and so forth.
"Now, what's going to happen with the football season is you're going to have an injury report, like you always do. But as the week goes on, the players are going to call the test and all the time you're going to there's going to be cases. It's going to happen. Somebody's going to test and then it's going to depend on how many tests and what players you're losing for that particular game. And until it's a big key player, you know, it's not gonna make any news. That could throw so many things off.
"When you're dealing with the statistics, if a quarterback goes down, a quarterback tests positive and he has to be a scratch for that game that week, that's going to be big! Then, you know, do you play the game? At the beginning of the week, when you're trying to get the best number possible, you know, that's the cat and mouse game about sports wagering is you want to lock in the best price. You want to get the dog at the highest peak, and you want to get the favorite at the lowest value. As far as what the line is, you could take a team that you bet on Monday or Tuesday at minus seven, something happens to a team player you know, it is rolled out Friday or Saturday, and all of a sudden, that ticket that you're holding is minus seven. The line went down to minus three and a half and you're screwed. You're stuck with minus seven.
"So, there's going to be instances where there will be problems and it's going to be just something that we're going to have to adapt to on the fly. And as we see this go along, you know, there's only one or two isolated cases where you know, a COVID case really affected a lot."
"They're the people setting the lines, everybody else is betting and handicapping has that same information. Stats are the stats. They don't lie, they don't change numbers or numbers, but for my element I add situational lines. Just like, you know with work, let's face it, we're all the same. We come to work every day and we put forth the good we bring, we try to bring our best every day. But there are certain days—you just don't bring your A game. Professional athletes are the same way. They're still human beings at the end of the day, and I try to find those peaks and valleys because if everybody else has all the same information as far as stats go, I need to find something that's going to give me the value to be the numbers that are based on those stats."
The expertise Wager Talk offers ranges in scope, specialty, age and has an incredibly diverse, deep bench of talent.
"Our content is designed to educate people. The bottom line is we want to try to make people a better bettor, by education."
Follow Marco D'Angelo on Twitter at @marcoinvegas. Follow Wager Talk at @WagerTalk and online at WagerTalk.com.
4. John Murray, Kelly Stewart, Kelly & Murray Podcast
A unique vantage point and concept for a podcast, The Westgate Superbook USA bookmaker and sports betting expert come together to provide great content about sports gambling. 
"We were like minded in a lot of ways, on a lot of things, so we get along well," John Murray says. "We know how to push each other's buttons. She knows exactly what to say when she wants to get under my skin. We have a lot of fun."
Murray, who started working out in Vegas as a ticket writer under Superbook Director Jay Kornegay in 2007, has an eye on what game you're looking to get the best value on and consistently delivers winners.
"One game that I'll be watching is Dallas and the Rams. The book is going to need the Rams really big, so all the parlays are going to go in Dallas. We'll be keeping a really close eye on that game, for sure."
Follow John Murray on Twitter at @vegasmurray. Follow Kelly Stewart on Twitter at @kellyinvegas. Follow the show at @kellymurrayshow.
Bonus free picks: Mitch Moss & Pauly Howard, VSiN
These two guys are as entertaining as they are informative and know the world of sports betting inside and out.
Follow @MitchMossRadio & @PaulyHoward on Twitter.