Great Content Has Been Lost Due to 2020's Challenges
"It was supposed to be the summer of Charlotte's unprecedented second convention in eight years."
How many different ways can we describe the weird world we have experienced in 2020? "But you know, 2020" and "because 2020" are phrases you see all over social media. It's easy to understand why. Both are perfect, short ways to express disbelief at how much everything has changed and how all plans have been derailed.
That's important, because you only have 280 characters on Twitter and "This world is a hellscape being run over by a tornado made of garbage every ten-to-fifteen minutes" takes up a lot of space.
We asked Bo Thompson to write the first ever guest column for Barrett News Media. In it, he describes the year he was planning for, using his experiences covering the Democratic National Convention in 2012 and the Republican National Convention in 2016 to shape how he and WBT would cover the 2020 RNC in their hometown, Charlotte, NC.
Bo has his own version of "because 2020." In the piece below he simply writes "2020 had its own plan." It's a pretty succinct way to describe all of our lives this year.
Enjoy Bo's piece! If you learn something from it or have anything you want to ask him, reach out via email. You can also find him on Twitter @BoThompsonWBT
---
My second act at WBT began in the spring of 2012. I started at the station as a board-op when I was 16, worked fifteen years behind the scenes, and then decided in 2005 that it was time to branch out and go see the rest of the broadcasting world. The next seven years included a PD stint at a startup station, three years as a TV producer, and landing a morning gig on a talk station in Raleigh, NC, which I abruptly decided to leave. My intuition told me to go back home to Charlotte and wait for the same job to open up at my home station in my home town. It took three more years for the chance to arrive, but when it did, I took my shot and here I am.
I've now been hosting mornings on WBT in Charlotte for eight years, equally divided between the Obama and Trump administrations. The two halves of my hosting tenure have been about as similar as 2020 has been to 2019. I hit the ground running in 2012, covering the DNC in my own backyard of Charlotte. It was the biggest event to ever hit my city, the renomination of an incumbent President, and a traditional convention in just about every sense. We originated programming from the entrance of Time Warner Cable Arena. Sure, our coverage was about politics, but it was also about the city's successful hosting of an event that would surely position us for even bigger things in the future. The election of 2012 came and went, President Obama settled in to his second term, and the next four years were relatively quiet. Then came June 16, 2015. That was the day Donald J. Trump descended Trump Tower on that golden escalator… and his journey to the White House began.
From my perspective, he's been in campaign mode ever since. Consequently, I've been in election coverage mode ever since. I spent five days in 2016 broadcasting my show from radio row at the RNC in Cleveland. I would do my five hour show in the morning, then spend the day chasing down delegates and politicians, all of us trying to decide whether we believed this this guy could really win. It was a week-long case study of a party going through a metamorphosis. Those four nights inside Quicken Loans Arena would become the blueprint for what we now know is the phenomenon of our 45th President: he never leaves the campaign trail because he lives for the campaign trail. Rallies are no longer confined to election years. Twitter is most often his unfiltered, direct platform of choice. Social media resets the news cycle in a matter of hours now, not days.
So the back half of my WBT tenure has been dominated by all things Trump. In the midst of possibly the most divisive election cycle in American history, talk radio can agree on one thing: everyone has an opinion about #45. I've interviewed him three times since 2016. Our most recent conversation happened backstage at a Charlotte speech in February. He was coming off perhaps the most exhilarating week of his Presidency, one where he was acquitted of impeachment charges and had just delivered his third State of the Union Address. COVID was not yet in the mainstream conversation.
In Charlotte, planning was ramping up for the 2020 RNC, where he was just months away from accepting another nomination. "You've gotten me at a very good time," he said. "Charlotte's been good."
It was supposed to be the summer of Charlotte's unprecedented second convention in eight years. WBT had big plans: an elaborate set inside Spectrum Center, a Bill O'Reilly-headlined preview weekend roundtable event that I was to moderate, immersive wall-to-wall coverage over every imaginable platform, and who knows what else would have materialized. Of course, 2020 had its own plan. Statewide restrictions on mass gatherings during the pandemic caused Trump to move all but a few hours of the RNC to another location.
Nobody could have foreseen this year. Nobody has a playbook for this year. The one thing I DO know is that for the ninth consecutive November, I'll be on the air on Election Night with all my radio team members and the show won't stop until we have a winner. In 2016, my election night shift wrapped at 3:45am. This time around, that may be considered a short night's work. Whatever happens, I'll grab a short nap and be back in the chair at 5am.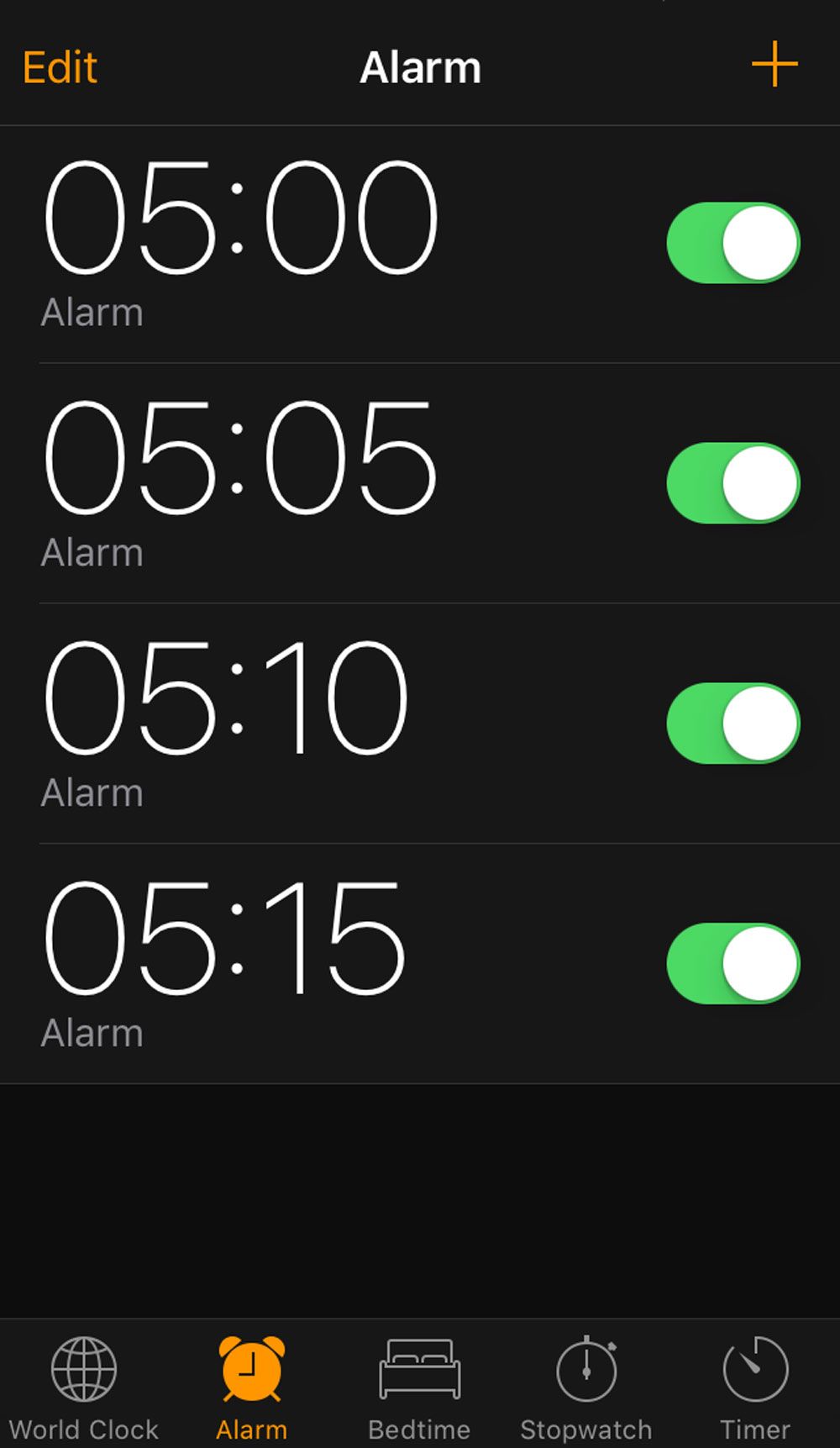 Can't be late for the start of Campaign 2024!
Jesse Kelly Was at the Right Place at the Right Time
Kelly graduated high school in 1999. Life was fresh, possibilities abounded, and Kelly didn't seem to give much thought to the future.
Some people are born to greatness; others have a horseshoe–you know where. He may not be the biggest name in radio yet, but he's in the running for tallest.
"I'm 6'8"," Jesse Kelly said. "Everybody else in this business is short."
Kelly graduated high school in 1999. Life was fresh, possibilities abounded, and Kelly didn't seem to give much thought to the future.
"I remember we had our senior song," Kelly said. "It seemed to be the same song for every graduating class; Time of Your Life, by Green Day. A great song, but man, like anything else, it can get old."
Kelly said he's all about classic rock. Aerosmith and classical music are on his playlist as well.
"I wasn't allowed to go to the senior prom," Kelly confessed. "I chose not to attend some of my classes. (Most of his classes.) I had more of an interest in camping, pretty girls, and great weather." Kelly said he actually missed two-thirds of his classes in high school, ditching, and whatnot.
What in the world was the 16-year-old- Jesse Kelly thinking about?
"I was just into Mountain Dew, basketball, and video games," he said. "I lived in Montana. There wasn't much else to do. We were surrounded by mountains. Every weekend we'd grab sleeping bags, shotguns because there were a lot of wild animals."
All the above, and chasing girls, was a full-time job for Kelly. Who had time for silly old school?
"I don't mean to sound like an old man," Kelly began, "but that's all we did. We'd never heard about drugs outside of pot, and kids today are into fentanyl and what have you. An amazing difference from when I was a kid."
With his height, you would have assumed he would have been the star basketball player–and he could have been.
"I played until my sophomore year in high school," Kelly said. "The coach had been licking his chops, anticipating my arrival on his team. I chose not to do it after sophomore year. My dad was mad; the coach was furious."
The expectations were clear as Kelly's father played well enough to play basketball on a scholarship.
"I guess I was a bit rebellious," Kelly said.
Ya think?
If he lived in Indiana, shunning basketball would have been akin to sacrilege. In Montana, not so much of a big deal.
Moving to Montana was a bit of a culture shock for a guy whose family had deep tentacles in the rust belt in Ohio.
"My father and cousins were all into the Cincinnati Bengals, Cleveland Browns, and mostly the Pittsburgh Steelers," Kelly said. "I wanted to follow something different, so I picked the New York Giants. In baseball, it was the White Sox. I wanted to be like The Big Hurt (Frank Thomas.)."
Kelly doesn't put stock in the 'traditional trap' set for kids in America. He doesn't believe a kid has to go to college right away, if ever. In fact, he told his sons they're not allowed to go to college until they 'found themselves.'
"My 11-year-old son is my clone," Kelly said. "He's starting to see what dad does for a living and thinks it's cool. He said he wants to be on the radio too. I told him I'd help him as much as I could, but first, he had to live life, gain some life experience."
His elder son is 13 years old and has a mind Kelly said must have come from somewhere else. "He's a different cat," Kelly said. "His mind works differently. He can take a bucket of random Legos, dump them on the floor, and he'll build a spaceship. I'm not talking about the kind of deal where a parent pats their son on the head for support, saying, 'Yeah, that looks a little like a spaceship.' My son actually spends 18 hours on the project and makes a spaceship, down to the minute details; something NASA would be proud of."
For a guy that hated school, you would have thought books would be like Kryptonite. Surprisingly, Kelly reads a lot. "I'm an obsessive reader. I'd read Louis L'Amour, the frontier guy. I moved on to military books, loved anything to do with the Marines." He said those books are partially why he ended up joining the Marines.
So, what was the impetus for becoming a Marine?
"I was a piece of crap," the candid Kelly said. "I barely graduated high school. My first semester at Montana State, I 'earned' a 0.0-grade point average." That might even qualify for valedictorian at Montana State. They even let him stay for a second semester before he bailed.
I asked Kelly exactly what one would have to do to earn a 0.0 GPA.
"Remarkably little," he deadpanned. "Sleeping-in helps. Chasing women. Attending half of your finals."
Kelly was a kid that watched John Wayne films. He was so inspired by the fictitious-Marine, that he woke up one morning, went downtown, and signed up to be a Marine.
"My parents were furious about me enlisting," he said. "When I told them I was going into infantry, they were 10-times as mad."
Kelly soon found himself on a bus headed to San Diego. "You know what's coming up," he said regarding boot camp. "You pull up. The drill instructors are lined up and jump on the bus before it comes to a stop, hollering at you." That was just the welcoming committee.
He was later deployed to Iraq as an infantry Marine during the Second Persian Gulf War.
In possession of a natural distrust for authority when he joined, it got worse. "The most revealing moment for me in Iraq wasn't combat. We were invading Iraq heading north. All of us are proud patriots. Word came down we had to take down our American flags, which were draped over our Amtrak train."
Kelly said he and his comrades felt betrayed by their country. "I guess they didn't want us to look like invaders."
This is the part of the show where we talk about how the interview subject got into radio. This one is a doozy.
Kelly was released from the Marines with an honorable discharge after four years. He moved to Arizona, where he worked in construction.
In 2010, with no political experience but a box full of opinions, Kelly ran for Congress in a Democratic-controlled district of Arizona. Though a virtual unknown in the race, he was only narrowly defeated by Rep. Gabrielle Giffords.
"I got mad about Obama and ran for congress," Kelly explained.
During a campaign stop, he was waiting to go on air with news/talker Jon Justice. "I was in a separate studio, and a guy I didn't know walked in. He asked what I was doing, and I told him. He was a radio producer and asked if I'd ever thought of a career in radio. It was kind of strange."
The stranger's words planted a seed in Kelly's brain, and that seed would soon germinate. After the attempt at politics, Kelly moved to Texas with no job; I was flat broke and got a job selling RVs."
Kelly became active on social media, and the king of talk radio, Michael Berry in Houston, took notice of a post-Kelly had made and asked if he'd like to come on his show.
"I guess I just killed on the air," Kelly said. "He kept me on the phone for three segments. We had a blast."
In a celebratory move, Kelly pulled out all the stops and pulled into a Taco Bell for a real treat. Then his phone rang. It was Michael Berry again, and they chatted for a half-hour, an uneaten Chilupa in Kelly's hand. "After that, we started hangin' out, drinking bourbon, and smoking cigars. He convinced me that I had a future in radio."
Apparently, he did.
KPRC in Houston gave him a 7-8 p.m. slot as a trial. "I just started talking. I didn't know a thing. Nobody had ever taught me what to do." He must have really killed again, somehow finding an audience. KPRC gave him a second hour.
Out of the radio-blue, Key Networks came calling and told Kelly they thought his show had some chops. The Jesse Kelly Show debuted as a three-hour program in national syndication in April 2020.
It keeps getting better.
After only a year on Key Networks, Julie Talbott, president of Premiere Networks, kept the fortunate string of success going.
Kelly joined Premiere Networks' national lineup on June 28, 2021.
"I didn't even know who Julie Talbott was, and she was listening to my show," he said. "After all the fart jokes I told, she was still listening," Kelly explained. "Premier offered me a 6-9 slot in Houston. My wife nearly passed out in excitement."
Kelly is certainly not a guy that sounds full of himself; that alone is refreshing. "I have no idea why people listen to me; I don't know why affiliates are happy. I'll take it," Kelly said.
The man has an honest, authentic approach to radio. That should be obvious, considering he airs on 200 hundred stations nationwide.
Sometimes having a strategically placed horseshoe can take you a long way.
Events That Create Trauma Are Part of the Job in News Media
There are countless instances, and events that create trauma and angst that can disassemble us from the inside out yet are part of our jobs.
There were different plans for this week, different ideas, and certainly an unrelated topic of discussion in mind. But of course, what happened in Buffalo last weekend cannot be ignored or pushed aside, just as similar failures of humanity could not and should not be.
We can certainly be more than a dozen people walking into a supermarket on that day with different plans and a separate map for the day. The police officers, the firefighters, and EMTs were not planning on the radical change to their shifts. Store workers certainly weren't expecting the day to change their lives.
I'm not going to speak of the purported source of this calamity except to say he was in court this week, and the criminal justice system will progress and unfold as it does.
To keep our purposes on track for the moment, let's look at the news, people, and no, I'm not talking about the coverage brought to us by the cable network shows. Think what you want, but I'm not very interested in what this person or that person sitting behind a desk has to say about the latest tragedy as they point fingers at what went wrong and search for the failures of this agency, that parent, or an administration past or present.
It's not helpful, and there's another time for all that.
I'm talking about the first responders of news people. The radio and TV are right there in Buffalo. The print and digital people work with the smallest of the weekend staff. They were planning to cover other things that day; a festival, a charity event, and maybe work on a feature report they were preparing for sweeps.
Who was thinking the nod from the assignment desk would change everything? Suddenly, the scene was going to become one of absolute frenzy and horror. The time before, the news trucks, reporters, and stringers were pushed back by police as the building was entered. Then just that quickly, the media briefing spot, if there is one established, is set further and further away.
There are countless instances, and events that create trauma and angst that can disassemble us from the inside out yet are part of our jobs. Among the most unimaginable to me is the act of pointing a camera at or holding a microphone towards those whose worlds in mere seconds were destroyed by the callous act of another.
And yet, doing so is not a reprehensible deed. It is what the position calls for, the story is to be told, and we must say to it correctly and honestly, often brutally. And believe it or not, more often than we find those most horrifically impacted by these horrible crimes that scream the loudest. Who wants their outrage known, their devastation felt.
Whether or not it becomes exploitation is up to the journalist there and then.
There's an expectation from the viewer, the listener, and the reader that's what the news is going to do; the reporter will get a reaction from those with the most right to react, those who lost so much.
And the reporter, the good reporter, will get just that.
It can come at a cost, though. Like many vocations, there's a price to pay for it all, for having the ability to look into the eyes of someone crushed by tragedy and then elicit a response, to get them to open their souls when they are at their very worst. It's difficult enough to witness such scenes, the carnage, and the aftermath and then talks with those at their most vulnerable.
However, good reporters can easily find themselves caught up in the tragedy and bewilderment that others are enduring. How can a person witness such sadness and horror and not be adversely affected? Is it even a possibility?
There are precedents too numerous to list, too obvious and familiar to need mention. Mass shootings alone fill books to make individual acts of terror, war and conflict, and natural disasters.
But what makes that journalist any less vulnerable?
With visual and audible reporting, a human response is readily apparent; with the written word, the author's humanity comes across in how they interpret the events, but the result is the same. It is a skill and often a curse to not appear overly impacted by tragedy without appearing robotic.
But you cannot deal with people with it penetrating. Unfortunately, what has happened in Buffalo (and countless other cities) is still happening. All one needs to do is read between the lines of social media posts from news people covering these horrible stories.
I do not know how anyone could not go to such places, cover such stories and not grieve with those grieving, not be changed somehow. What is remarkable is how such people can come away from and still do their jobs.
So with that, a caution and a hope.
Trauma and the after-effects do not generally come via an instant diagnosis from a mental health professional.
Our esteemed members of the press out there owe it to themselves to stop and note what they're putting those fine journalistic minds and hearts through when the complex stories come their way.
Dan Mandis Has Done Every Job Imaginable in Radio
Mandis has been in the news radio business for a long time, which means it presents him the opportunity to wear many hats throughout his career.
When WWTN personality Dan Mandis was ten years old, he wanted what every other red-blooded young man wanted; to have something to do with professional baseball.
Only one problem; he sucked as a player.
"I played little league, but I was terrible," Mandis said. "They stuck me out in right field. I was Lupus in Bad News Bears."
Wow. Lupus? He must have really sucked. But Lupus made a mean martini for coach Buttermaker. Mandis had another baseball dream.
"I wanted to be Vin Scully," he said. "He was the greatest play-by-play guy in history, the absolute best. He drew pictures with his words." His love of baseball hasn't aged well. Instead of current teams and games, Mandis said he likes to flick on YouTube and watch the 1977 World Series between the Yankees and Dodgers.
"If you grew up with baseball, it has a place in your heart," Mandis said. "I collected baseball cards, and I was the kid who had the transistor glued to his ear listening to games."
There are two things I know for sure about Nashville; Minnie Pearl and the drinks are way overpriced.
"We're all about the free market," Mandis said. "People from the north can come down, and we'll take their money." He's been working in Nashville for eight years and just signed for another four years. According to Mandis, Nashville feels comfortable because the city embraces 'everything that makes this country great.' Oh, and there's no state income tax. To avoid the exorbitant drink prices, Mandis suggests you go to a liquor store and pre-game before you go downtown. If you don't know what that means, ask one of your kids.
"I hate to sound like I'm pandering, but this state is ripped right out of Americana," Mandis said. "Cities like Los Angeles and San Francisco are crime-ridden and have massive homeless issues. Down here, we have southern values." He admits Nashville has its share of crime but nothing like other cities. The suburbs, he says, are second to none.
If you find yourself in Nashville and are into presidential history, he says you have to visit Andrew Jackson's Hermitage. There are lots of wineries and whiskey producers. Mandis sounds like a public service announcement for Tennessee.
He loves baseball films too, like For Love of the Game and Moneyball.
"For me, those are comfort movies," Mandis said. "If it has baseball and a love story, I'm hooked."
Mandis likes prequels more than sequels, especially the Star Wars franchise.
"I prefer Better Call Saul to Breaking Bad. Saul is one of the more intriguing characters in history." He said movies don't pack the same punch they used to.
"I was a terrible student in high school. My passions didn't really lend themselves to do a lot of reading. With one exception, I'm fascinated by the Civil War and so much of that went on down here. If I could go back in time, I'd be in the crowd for the Gettysburg Address."
That seems like a wasted wish. Lincoln's speech was only two minutes long.
The south and things southerners love have been a target during the past few years. Mandis said he understands when folks became upset when some of the statues were taken down. "I'm against it," he said. "If you're going to take down a statue of Robert E. Lee, that's a mistake. He's an important historical figure, and many in the south appreciate his role in the Civil War."
Mandis said he wouldn't think of going up to someone and tell them to tear down their statue because he didn't agree with them.
What would he do if he got fired after the next four years? Retire and go off into the sunset? "I work in radio, and I'm a man of modest means," Mandis said. "My goal in radio has always been to be that morning guy who has been in the market forever." He's not looking for syndication, a major market, or hoping to be a top-ten radio personality. That's not on the radar. "I've had a long and pleasant career."
You can listen to Mandis daily from 5:00 a.m. – 9:00 a.m. on Nashville's Morning News on WWTN.
Working in radio for as long as he has, Mandis has become a deft interviewer. He counts his interview with Steve Perry of Journey as one of his best and favorite.
"I was allotted 20 minutes to talk with him," Mandis said. "We ended up talking for about an hour and twenty minutes. He found the first question I asked to be interesting, and it was golden from there."
He said it pays to do your research on a subject. "I cared enough to really know about him, prepped for the interview, and I could tell Perry respected that." Mandis said rock star Perry used to clean Turkey coops for a living.
Mandis has done it all; worked as a call-screener, board operator, producer, news anchor, a news and traffic reporter, and now host. He also worked with Dr. Laura Schlessinger for many years.
Mandis said his favorite all-time radio gig was traffic reporting in his hometown of Los Angeles. "I loved it. It goes back to my dream of play-by-play. Back in those days, all the reports were (for the most part) live. In a region the size of Los Angeles, it was a blast to do live reports on big-time radio stations as the traffic situation evolved. Such a blast."
"I was an off-air PD, then became a full-time host. I believe that's unusual, but not sure." He has amassed a collection of awards, including the Colorado Broadcasting Award for best radio imaging. Mandis was an AP winner for best reporter in Indiana and was nominated for a Marconi last year. "I was robbed,' he jokes.
He said his father was a big talk radio fan, listening to KABC in Los Angeles. "Early, I hated it, but tastes change," Mandis said. "It was always a dream of mine to host a show on KABC in honor of my dad. I kind of did. I guest-hosted Red Eye Radio, and their LA affiliate is KABC. Given my lack of success in getting an opportunity on KABC, that will have to do."
"I've never really worked in anything but talk radio," Mandis said. "It's the greatest and most viable format, in my opinion."
If the radio gigs dry up, he'll always have Lupus' spot in right field.