5 Ways To Find New Clients Without Making Cold Calls
"You don't have to just smile and dial strangers. We have a lot more than that right at our disposal."
I think the toughest part of radio ad sales right now is finding new business. It was difficult enough last year. Now, we really have some roadblocks!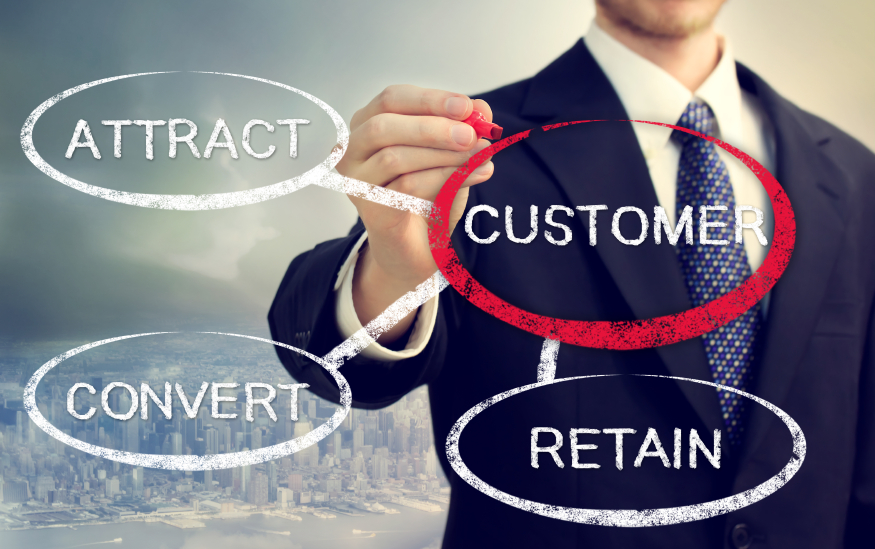 How do you meet new clients who are not in the office and you do not have their contact info? How do you learn about what they need when you cannot find any information about them online?
The objections are many to cold calling right now. So, let's look for new business and get some help doing it. We don't have to do this alone and every single salesperson in your cluster is in the same boat. You don't have to just smile and dial strangers. We have a lot more than that right at our disposal. 
Here are five things you can do to generate new business. I promise, none of them involve the words "cold calls".
WORK WITH YOUR OTHER SALES REPS IN THE CLUSTER
How many times have you worked with your fellow salespeople on accounts? You know, grab the Urban or Country rep and scheme plans that make sense for an advertiser. For example, most sports radio stations have car dealers, plumbers, restaurants and recruitment advertisers on the air fairly consistently.
Do any of those clients buy from the competing Country or Urban stations in town? Can you develop a co-promotion with YOUR Urban or Country station and discuss it with your client? And vice versa, how can your sports radio station help more female targeted stations get men in the door? 
TALK TO PEOPLE IN YOUR BUILDING ABOUT THEIR SPECIAL KNOWLEDGE
Grab the former car salesperson to discuss how to get more money from your car dealer. Let the salesperson who is married to a DIY store GM talk to you about how to get the local Ace Hardware on the air. EVERY salesperson has hidden primal product knowledge of another industry or knows somebody well that does.
To me, if we have a former spa salesman or men's clothing rep, they should be calling on all business in that category or related categories cluster wide. And, ask the business manager who WE spend the most money with and go see them asap. They won't turn you away, you are a client for gods sake! 
ADOPT AN ORPHAN
Go back through the historical billing of all the stations in your building. Accounts change ownership, decision makers, etc. and nobody is calling on them! See who spent what coming up in the next holiday or quarter and approach them with a new idea. A cold prospect can be thawed. 
DON'T FORGET FORMER ALLIES
Were you friends or at least neutral with any sales reps who are no longer with your group? Call 'em and ask them where they are now or get some referrals from them. If they left on decent terms, they could help you with the company they are now at or refer you to people they know who could use radio advertising. You can help them as well. 
SCRATCH A BACK, GET A BACK SCRATCH
Approach a sales rep in the building you know well. Agree to swap 5 accounts that you are willing to give up in exchange for 5 that offer more potential for you.  Just think about the strengths and weakness of the account and match it up with you or another rep in your cluster. They aren't going to call in and give you an order. Just do it.
Three Sports Marketing Trends You Need To Know
"Sports marketing is evolving at an extremely rapid pace and you'd best know where your competition lies or where opportunity exists."
#1 OTT's RAPID EXPANSION  
Pay TV lost more than 5 million customers in 2020 and that trend is going to continue and the number is going to increase. With nearly 30% more Americans cutting the cord in 2021 and almost 87% of adults 18-24 preferring the OTT option, you'd better dive in and understand just how fast video consumption is changing; especially in sports. Platforms like ESPN+, Amazon, Peacock, Paramount+ and Facebook are diving head first into the sports rights market so that they can deliver LIVE sports where Americans are consuming video.  OTT provides that sniper riffle approach advertisers are looking for as they try to increase ROI and minimize waste. 
#2 AI … DATA-DATA-DATA
Without a doubt artificial intelligence is changing the way marketers are deciding how to go to market with their messaging and their products and/or services.  More data is available now than ever before and you'd better understand how your client is using it to help them make their buying decisions.  Most large advertisers are not only using one, but multiple vendors and are trying to obtain as much data as they possibly can so they can better recognize trends and understand their consumers behaviors and buying patterns
#3 eSports is BOOMING
Video games aren't just for fun and entertainment at home anymore.  Gamers are now creating leagues, generating 6-figure endorsements and have multiple contests where they compete for HUGE cash and prizes.  Marketers are actively looking for ways to take advantage of this meteoric rise in popularity of eSports and that includes product placement, team sponsorships, individual gamer(s) sponsorships and tournament sponsorships.  If your station isn't trying to create a sellable feature around eSports then you're missing out on a huge and very sellable feature.  There are over 234 million eSports enthusiasts world wide and that number is only going to continue to climb. 
OTT, AI and eSports are rapidly changing the sports marketing landscape and these are trends that will only continue and grow over the next 5 years.  Digitalization of just about everything is changing how, where, when and on what kind of devices sports fans are consuming content.  Sports marketing is evolving at an extremely rapid pace and you'd best know where your competition lies or where opportunity exists. 
Be the expert in the room when meeting with agencies and/or clients, it will set you apart from the pack.  Understanding these rapidly evolving trends will help you have better and deeper dialog with your advertisers. 
What Should Radio Be Thinking About On Martin Luther King Day?
"Shouldn't we be doing more than just waiting for resumes with "black-sounding names" on top of them to come across our desks?"
Monday, January 17 is Martin Luther King Jr. Day. A lot of you will get the day off of work. Some of you will attend prayer services or civic events to honor the civil rights leader and his legacy.
Dr. King, like all humans, had his flaws but is undeniably a man worth celebrating. In a world where the divide between the powerful and the rest of us seems to be growing out of control, it is good to take a day to celebrate and think about a man that made a career out of speaking up for the little guy – whether that means black and brown people during the Civil Rights Era or it means workers in times of labor unrest.
Across the media landscape, we will see stations and networks running promos touting their "commitment to Dr. King's dream!". The sentiment is great, but I do wonder what it means to the people making those promos and the stations and networks airing them.
Look at the archives of this site. Think about the BSM Summits you have attended. How often have we been willing to shine a spotlight on the amount sports radio talks about embracing diversity versus actually putting plans into action? Jason has written and talked about it a lot. Every time, the message seems to circle back to him saying "I am giving you the data. You are telling me you recognize that this is a problem. Now do something about it."
It's something I found myself starting to think about a lot last year when Juneteenth became recognized as a federal holiday. Suddenly every brand was airing ads telling me how they have known how special this day is all along. And look, I hope that is true. It seems like if it was though, I would have been seeing those ads in plenty of Junes before 2021.
I am going to put my focus on the media because that is what we do here, but this can be said about a lot of companies. So many brands have done a great job of rolling out the yellow, black, red, and green promo package to acknowledge that it is Martin Luther King Jr Day or Black History Month or Juneteenth. I worry though that for so many, especially on the local level, that is where the acknowledgment ends.
That isn't to say that those stations or brands actively do not want more minority representation inside their company. It just isn't a subject for which they can say they have taken a lot of action.
Look, I am not here to debate the merits of affirmative action. I am saying in an industry like sports radio, where we thrive on fans being able to relate to the voices coming through their speakers, shouldn't we be doing a better job of making sure minority personalities know that there is a place for them in this industry? Shouldn't we be doing more than just waiting for resumes with "black-sounding names" on top of them to come across our desks?
WFAN went out and found Keith McPherson in the podcasting world to fill its opening at night after Steve Somers's retirement. FOX Sports added RJ Young, who first made a name for himself on YouTube and writing books, to its college football coverage. 95.7 The Game found Daryle "Guru" Johnson in a contest. JR Jackson got on CBS Sports Radio's radar thanks to his YouTube videos and when it came time for the network to find a late-night host, it plucked him from Atlanta's V103, one of the best-known urban stations in America.
That's two guys in major markets, another on national radio, and a third on national television. In all four cases, the companies that hired them didn't just sit back and wait for a resume to come in.
Some of you will read this and dismiss me. After all, I am a fat, white Southern man. If I were a hacky comedian, I would say "the only four groups you are allowed to make fun of" and then yell "Gitterdone!".
In reality, I point those things out because I know there is a large chunk of you that will call this whole column "white guilt" or "woke" or whatever your talking point is now.
Whether or not we are about the be a majority minority nation is up for debate, but here is a fact. America is getting darker. I look at the radio industry, one that is constantly worried about how it will be affected by new innovations in digital audio, and wonder how anyone can think doing things like we always have is going to work forever.
I'm not damning anyone or saying anybody should be losing their jobs. I don't know most of you reading this well enough to make that judgment. What I am saying is that our industry has lived on the idea that this business is always changing and we have to be adaptable. I think it is time we do that, not just with the content we present on air, but in how we go about finding the right people to present it.
What's The Bright Side Of a Losing Team?
"What are you supposed to do if the teams you rely on to buoy your product aren't holding up their end of the bargain?"
We've always said that winning is the great deodorizer in sports. Winning can take a dysfunctional locker room and make them functional, it can take an average coach and make him look great, and in our world it can make a bad product seem decent and a good product seem spectacular.
But what if the local teams you cover aren't winning at all? What are you supposed to do if the teams you rely on to buoy your product aren't holding up their end of the bargain? 
It's such a weird position for a host or programmer to be in because sometimes the success of your radio station or your show is so dependent on things that you have no control over whatsoever. The difference between a good radio station and the bad ones are the ones that are able to make chicken salad out of chicken scratch and also those that are able to capitalize when teams are good.
Just look at the growth of 95.3 WDAE in Tampa or the strength of the Boston sports talk stations like WEEI or 98.5 The Sports Hub after Boston owned basically every major pro sport for a 5 to 10 year period. 
I'm the "Orlando Magic guy" on 96.9 The Game, the flagship of the Magic. We broadcast the games and I work on many of those broadcasts. I'm also the afternoon show host, so if you find your way to the arena that night and you want Magic talk, I guess I'm your guy. But as you can imagine, it is exceedingly difficult to pull good juicy topics out of a team that barely wins. There are so many markets that deal with this year after year.
Whether you're in a multi-sports market that's suffering like Detroit or a single pro sports town like Orlando or Sacremento, it can be incredibly frustrating. It wears on you because you know how different the landscape can be, particularly if you've experienced some level of success.
When I got into the sports talk radio scene in Orlando, the Magic were off the heels of an NBA Finals run and casual fans were everywhere in the city. Everywhere you looked someone was wearing a Magic shirt, the lady at the counter at your local grocery store wants to talk to you about point guard play, but when your team has less than 10 wins in January, casual fans have a convenient way of disappearing. 
Local radio thrives off the positive production of the teams in their market. But when your team isn't any good and fans lose interest, people aren't gobbling up tickets or hanging on your every word about the team, how are you supposed to survive that drought?
First things first: honesty. As hard as it can be, especially if you are partnered with these teams, you have to be straight up with your audience. You can't sugarcoat what they're seeing. That doesn't mean you stoop down to the level of the most agitated fan, but you can't act like all is good either. That approach has been covered many times on this site, but honesty and authenticity are important no matter the record of the teams you cover. 
As I look for the silver lining, here's one that jumps out at me, ticket giveaways. There's no shortage of available tickets when your teams aren't winning and if there's one thing I've learned about a radio audience, they love free stuff. I try and use this time as an opportunity to give away as much as I can, create memorable experiences for a dad and his kids that can't typically afford to go to a game. They won't care the team is bad, but they'll remember that you provided that for them for years to come. 
It's also a great time to extend the positive relationship you have with the team (or teams) that are struggling. Everyone wants to cover a winner, everyone wants to interview the star player who's a shoo-in for an All-Star Game. If you show love when the team is down, you can create a bond that will help you maintain your good standing when that product heats up again.
Everything is cyclical and I don't want to find myself in a position where I can be left out from all the cool opportunities and great guests because I stuck my nose up at the team while the chips were down. I'll take an interview with the backup center, I'll do the day-long media day dance, all of that is an effort to curry favor when things are trending up again. 
Then there's draft talk! Lucky for us in the great U.S.A, our sports structure rewards bad teams with great picks. Fans might be down in the dumps during the season, but you can perk them right back up in the off-season when your team can provide something in the draft. It's that magic four-letter word that keeps people on the edge of their seat: Hope. It's the one thing winning teams don't get to experience. 
More than anything, I just try and stay the course. I figure that when things do turn around, eventually, I will have built up the branding and credibility needed so my audience knows where to go when they suddenly find themselves interested again. Simply put, lay the groundwork while the team is bad, reap the rewards when things turnaround.