That Was One Hell Of A Weekend, Are You Ready For What's Next?
"This isn't a list designed to freak you out. It's just the reality of where we sit."
It started in the wee hours of Friday morning. President Donald Trump and First Lady Melania Trump each tweeted that they have been diagnosed with Covid-19.
As the day went on, we found out multiple Senators, multiple Trump 2020 campaign staffers, and the chairwoman of the Republican National Committee were all positive for the virus as well. The spread has been traced back to an event to honor Supreme Court nominee Amy Coney Barrett in the White House Rose Garden last week. You can track all of the diagnoses, both positive and negative, stemming from the event here.
Now, this isn't a political post or a political story, because while the NFL was having to work out schedules and answer question about the Titans and Steelers for most of the week, the bomb dropped on Saturday. That is when the league's biggest star to test positive yet, New England Patriots' QB Cam Newton was revealed to have the coronavirus. As of this writing, the NFL has lost two games from the Week 4 slate.
This is nothing new if you're a college football fan. That sport has already lost or postponed more than 20 games this season because of outbreaks of Covid-19 on campuses. But as the kids say, "it just hits different" when the NFL is involved.
Let this weekend and these stories serve as a reminder that even if we are all experiencing Covid fatigue, the virus is real and still very much part of our lives.
Each of these events would be enough to set my mind racing on their own. I mean, a sitting president being diagnosed with a potentially deadly virus for which there is no cure? Jesus, that is scary! As they started piling up though, I found myself getting numb to the shock of each individual bit of bad news and doing more big picture thinking.
So look, coming out of this weekend, there is a lot you need to keep in mind. This isn't a list designed to freak you out. It's just the reality of where we sit.
FIRST, THIS THING IS FAR FROM OVER
Plenty of people are still choosing not to wear masks. There's no vaccine yet, and poll after poll shows people aren't eager to take one if it comes out before Election Day.
We saw an uptick in cases after Memorial Day. What happens after Halloween or throughout the Holiday season? These are times people can't imagine not being social. That is going to have consequences.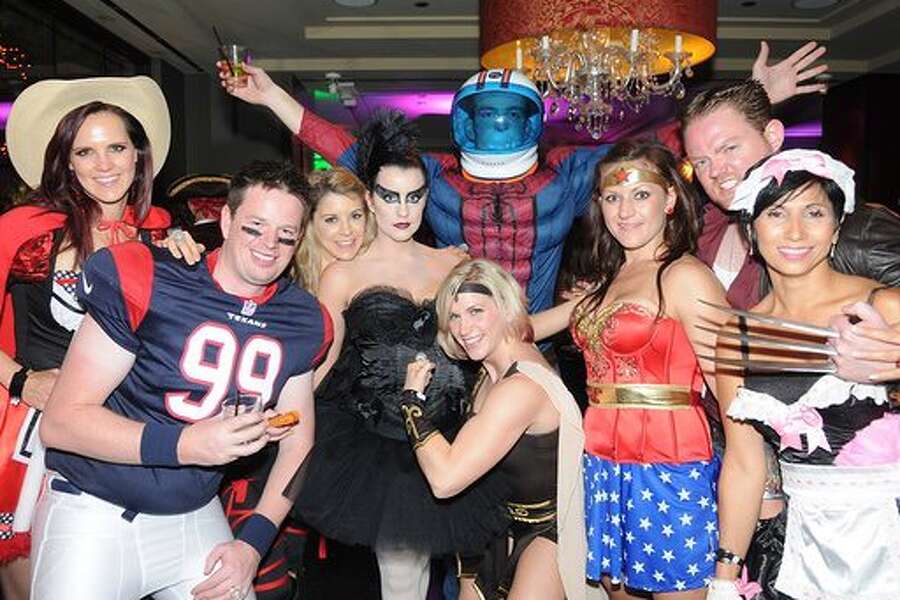 THAT MEANS MORE FURLOUGHS AND LAYOFFS ARE COMING
Uncertainty is no one's friend in the media business. Employers are constantly being forced to justify their expenses. If teams and leagues are shortening schedules or pressing pause, if they aren't letting media into locker rooms, and if clients are hesitant to spend money, the decision makers are going to be asked to make some tough decisions very soon.
All of the big three radio companies (Cumulus, Entercom, and iHeartMedia) have already gone through one or more rounds of layoffs and furloughs. Logic tells you it isn't over though.
iHeart just turned many furloughs into permanent layoffs. The first round of Entercom layoffs was largely focused on just two formats. Cumulus's first round of layoffs was relatively small in terms of programming staffs.
People aren't out there spending money yet. Life is nowhere close to normal yet. As long as companies are still losing money, the threat of the unemployment line looms over everyone.
SO THINK TWICE BEFORE YOU TAKE TO SOCIAL MEDIA
Okay, if you are in sports radio, this is a lesson you learned a couple of weeks ago, but it bears repeating now more than ever, because a hugely divisive President being in the hospital with a life threatening illness is a very different ballgame.
There is a huge difference between saying you think a politician is terrible at his job and saying you hope he dies. One may piss people off, but there is no need for your company to react. The other gives them no choice.
The same goes for your feelings on Cam Newton or any other NFL player. The President being in the hospital with this virus, whether you like him or not, kind of puts everyone on edge in this country as it relates to this.
Look, I have as dark a sense of humor as anyone, but at some point, you gotta do some mental math. No amount of retweets or gif reactions is worth losing your income. And in a time where every company is conscious of its expenses, that may just be the result of "why couldn't our quarterback get it!" tweets.
DON'T FORGET ABOUT YOUR OWN MENTAL HEALTH
Man, I don't know about anyone else, but I have hit a wall. I don't know how much more I can take of this lockdown. I'm depressed, I'm anxious, and I'm kinda sick of seeing the same four faces inside the same four walls everyday.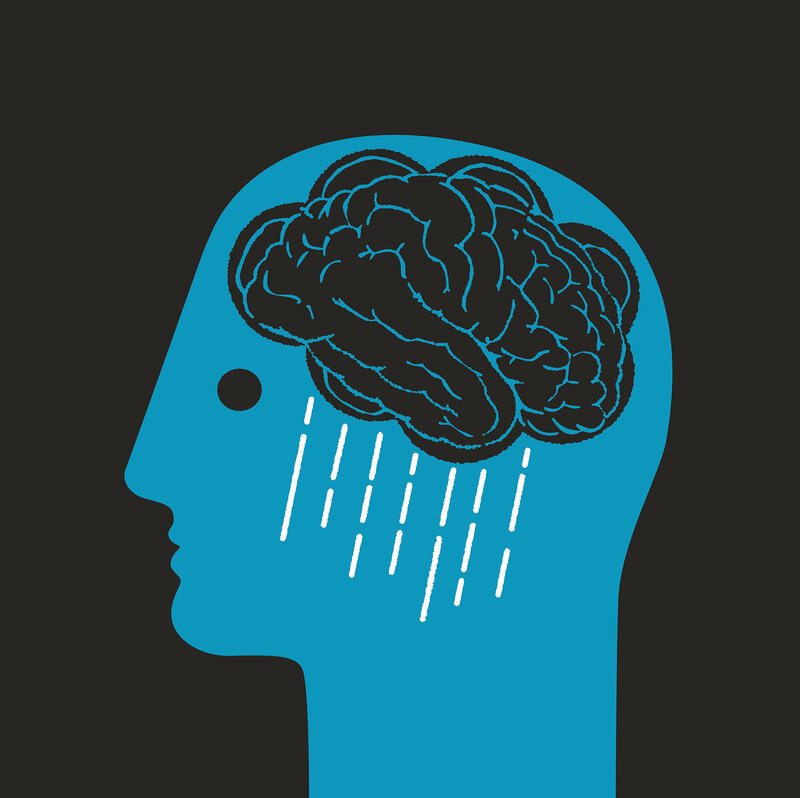 My wife and I have been pretty good about building breaks in for each other. One of us will go to a hotel alone for a night just to enjoy some solitude. I might be doing that as you are reading this.
If you have time left, take a day or two off. Unplug for a day. The news is awful and it is everywhere. For me, it all kind of clicked during Game 4 of the Eastern Conference Finals.
The Heat and the Celtics both came out so slow. Jayson Tatum missed every shot he took in the first half. It just felt like every guy that touched the floor wanted to be somewhere else.
After the game, Jaylen Brown acknowledged that was indeed the case. He said the decision not to charge any officers with killing Bronna Taylor weighed heavy on he and his teammates. It was just another shovel full of crap on what has been a really hard year.
It can be hard to unplug from bad news in a world where everything is connected, but you have to find a way to. At the very least, you have to find a way to break up the monotony of every single day. Things can start to feel like a countdown from waking up to going back to sleep otherwise.
Don't just dismiss those feelings with an "I'll deal with it" or "It's no big deal." Not only do you need to take care of yourself, but you also owe it to your host, co-host, producer, PD, or whoever to do your best work. If your day-to-day existence feels like walking from one stark white room to another, chances are you are just as checked out at work.
This past weekend was a hell of a decade! Every couple hours it felt like we were getting a story that could have been one of the biggest of the year in any other year. It was exhausting, but in a very weird way, it was an important reminder of where things stand right now.
We are still living through an extraordinary event. Be smart. Wear a mask. And most importantly, take care of yourself.
God only knows what's in store for next weekend!
Demetri Ravanos is the Assistant Content Director for Barrett Sports Media. He hosts the Chewing Clock and Media Noise podcasts. He occasionally fills in on stations across the Carolinas. Previous stops include WAVH and WZEW in Mobile, AL, WBPT in Birmingham, AL and WBBB, WPTK and WDNC in Raleigh, NC. You can find him on Twitter @DemetriRavanos and reach him by email at DemetriTheGreek@gmail.com.
Jason Barrett Podcast: Rich Eisen, NFL Network
Jason Barrett is the owner and operator of Barrett Sports Media. Prior to launching BSM he served as a sports radio programmer, launching brands such as 95.7 The Game in San Francisco and 101 ESPN in St. Louis. He has also produced national shows for ESPN Radio including GameNight and the Dan Patrick Show. You can find him on Twitter @SportsRadioPD or reach him by email at JBarrett@sportsradiopd.com.
Does FOX Need West Coast College Football Success?
"I think we are all looking forward to the twelve team playoff and I don't know if it matters as much as it did in the last eight years."
Don't believe them. Don't believe those people that try to sell you on the idea that a given sport is better if a given team in said sport is good. You know, college football is better when Notre Dame is good. Maybe they tell you college basketball is better when UCLA is good. Might they say the NFL is better when the Dallas Cowboys are good? Let me tell you, whoever the they is saying those things, they are wrong. FOX isn't living or dying on it?
I am not here to tell you college football is better when USC is good. The Trojans are ninth all-time in FBS wins with 866 victories, they claim 11 National Championships and 39 conference championships. There is zero doubt they are among the elite, blue blooded programs of the college football world. With all of that said, USC hasn't contributed to college football's national championship discussion in more than 15 years. But, now Southern California is back and in College Football Playoff contention.
With only Notre Dame and a PAC 12 Conference Championship left to play, 10-1 USC is in excellent position to earn the first College Football Playoff bid in school history. The Trojans would be the third west coast team in the playoffs, 2014 Oregon played in the inaugural edition and 2016 Washington was the only other PAC 12 participant. It has now been five playoffs since a PAC 12 team has been in the top four.
That brings up the obvious question, how important is it for the health of the College Football Playoff to have west coast teams involved, especially one based in Los Angeles? L.A is, of course, the second largest media market in the nation. College football is well down the list of priorities in the City of Angels but having a team in the mix might help the overall national rating.
College Football has long been criticized for becoming too regional of a sport. The results thus far do lend themselves to that belief, the only team from outside the South to win a national championship was 2014 Ohio State. The SEC has twice had two teams among the four playoff teams and two of eight championship games matched Alabama and Georgia from the SEC.
So, does the College Football Playoff need West Coast teams for long term health? FOX is one of the rights holders for PAC 12 football and the main FOX college analyst, Joel Klatt, doesn't think it is necessary. "I don't know if it matters this year. This is like the last two years in an eight year term for a president," Klatt told me on my show, The Next Round, "I think we are all looking forward to the twelve team playoff and I don't know if it matters as much as it did in the last eight years."
To Klatt's point, the College Football Playoff seems to be screeching towards that twelve team format and a bigger media rights deal. That deal will almost certainly include multiple networks, not just ESPN/ABC, and will be worth significantly more money than the current deal. So, it is not as if the lack of a presence west of the Rockies has hurt the attractiveness of the College Football Playoff to the networks.
On the other hand, the playoffs have never reached the lofty ratings they had year one. Was the 2014 edition just ratings lightning in a bottle or has the regional nature of the product hurt those ratings? The 2014 semi finals did fall on New Year's Day which meant the games were played in the Rose Bowl and Sugar Bowl which has proven to be the most successful schedule in terms of ratings success.
The college football lover in me couldn't get enough of FOX's Saturday night USC-UCLA telecast. There's something about both teams wearing those classic home colors and playing in that historic stadium under the lights. They put on a great show, the show also would go on without them.
I want as many people as possible exposed to college football; it only makes the sport healthier. If that means more West Coast teams need to be in the playoffs, I hope they earn their way in. An expanded playoff will only make it easier. Until then, just keep telling people college football is better when your team is good
Ryan Brown is a columnist for Barrett Sports Media, and a co-host of the popular sports audio/video show 'The Next Round' formerly known as JOX Roundtable, which previously aired on WJOX in Birmingham. You can find him on Twitter @RyanBrownLive and follow his show @NextRoundLive.
HBO's 'Shaq' Docuseries Tells Shaquille O'Neal's Story With Style, Personality
What 'Shaq' wants the audience to know is that success wasn't easy for the man, despite his physical gifts.
From the very beginning of HBO's Shaq docuseries, Shaquille O'Neal tells us how important storytelling is to him. Just recapping a sequence of events isn't enough for the Hall of Famer. As the man puts it himself, "sometimes when you tell a story, you wanna add a little barbecue sauce."
Director Robert Alexander (The Shop, A Man Named Scott) adds plenty of barbecue sauce to O'Neal's life story, especially in the first two parts of the docuseries. (Shaq runs four episodes, with the opener debuting Wednesday, Nov. 23 at 9 p.m. ET on HBO and HBO Max. Each of the following three episodes will premiere on the subsequent Wednesday.)
Nothing less should be expected from a gigantic personality like O'Neal. This isn't a dry documentary that simply chronicles a series of events. Alexander mixes in stock, news, and archival sports footage to add embellishment and punctuation to many stories and important points. Music, creative set design, and animation also play key roles in keeping the narrative moving and the audience engaged.
Each episode has a visual theme to it. Part 1 emulates a music video. Several comic book elements are incorporated into Part 2. Part 3 is meant to invoke a classic stage drama, a Shakespearean tragedy. Unfortunately, Part 4 is less focused in that regard, though some fun video game graphics are produced. Editors Freddie DeLaVega, Lenny Messina, and Ted Feldman deserve significant credit for making all the pieces fit together into a cohesive visual trip that gives the documentary an energy not seen in many projects like this.
Much like The Last Dance did for Michael Jordan, Shaq helps define a basketball icon for newer generations more familiar with the athletic giant from being part of TNT's Inside the NBA panel and his many, many commercial endorsements.
The documentary begins with an adolescent O'Neal growing faster than his body and mind could handle. He wasn't a phenom who was a superstar from the very moment he took the court, despite his obvious size advantages. And his path to major college basketball didn't take the typical route.
Eventually, however, viewers see what those of us old enough to have watched O'Neal play at LSU remember. He looked like an adult among boys. His dunks were ferocious, raising his knees as he bent the rim to his will. And, as you might recall, young Shaq was much thinner than the diesel he became late in his professional career.
The first two episodes of Shaq chronicle O'Neal's rise to superstardom, from college sensation at LSU to No. 1 overall NBA Draft pick by the Orlando Magic, developing into a force for whom there was no match on the court on the way to NBA championships. O'Neal was so dominant that the game had to adapt to him. Rival teams stocked their rosters with three to four big men that could each spare six fouls roughing O'Neal up and sending him to the free throw line. The NBA's defensive rules changed to allow more double-teaming.
Parts 3 and 4 of the docuseries are less fun, as the second pair of episodes follow O'Neal's fall from the ultimate heights of his career and difficulties in his personal life. His relationship with Kobe Bryant deteriorated and took a championship dynasty down with it. A major factor in those tensions developing was O'Neal's reluctance to stay in shape during the offseason, continuing to put on weight, and eventually having toe surgery right before the 2002-03 season.
This is where O'Neal's involvement and cooperation probably hurt Shaq the most. Unlike the first two episodes, when everything was going well for him, the big man doesn't offer as much insight into his shortcomings. Particularly frustrating is his lack of accountability. At one point, O'Neal flat-out says he's not talking about what went wrong with the Lakers.
Looking right into the camera and accepting responsibility for his role in the demise of two championship teams (later including the Miami Heat) would have been riveting. Instead, others are left to try and explain O'Neal's actions, which feels dishonest as teammates like Rick Fox and longtime Lakers trainer Gary Vitti try to cover for him.
What Shaq wants the audience to know is that success wasn't easy for the man, despite his physical gifts. Basketball did not come easily to him as a youth, nor did championship success in college or the NBA as he grew up. But like so many great athletes do, O'Neal channeled criticism from the media and slights from opponents including Dikembe Mutombo into major aggression on the court. (His words for the 1999-2000 NBA MVP voter who prevented him from the league's first unanimous win are profanely hilarious.)
O'Neal makes it clear that strong figures in his life provided discipline and guidance — beginning with the military-influenced upbringing of his stepfather, then coaches who could teach him how to be a great player like Phil Jackson and Pat Riley — made him who he is. He has always been a personality and time has been kinder to some of the behavior that was once considered brash. Now he's a worldwide brand known even to non-sports fans. Those viewers, along with diehard basketball fans, will enjoy getting to know him better in this docuseries.
Rating: 4 out of 5 stars
Part 1 of Shaq premieres Wednesday, Nov. 23 at 9 p.m. ET on HBO. Each of the three episodes will premiere on the subsequent Wednesday, through Dec. 14. The docuseries will also stream on HBO Max and be available on-demand, with repeat airings on HBO networks.
Ian Casselberry is a sports media columnist for BSM. He has previously written and edited for Awful Announcing, The Comeback, Sports Illustrated, Yahoo Sports, MLive, Bleacher Report, and SB Nation. You can find him on Twitter @iancass or reach him by email at iancass@gmail.com.