KFC Has A Compulsion To Tell The Truth
"There will never be another time like the 2010's Barstool, but there's a lot more on the line now and we see the potential to grow something massive. If that means having to soften a joke or skip a topic, I'm OK with that."
From a small newspaper to what is now a sports media empire, Barstool's meteoric rise is without precedent and Kevin Clancy is a big reason why. As many brands pull back and emphasize sticking to sports, Barstool continues to push their goal post.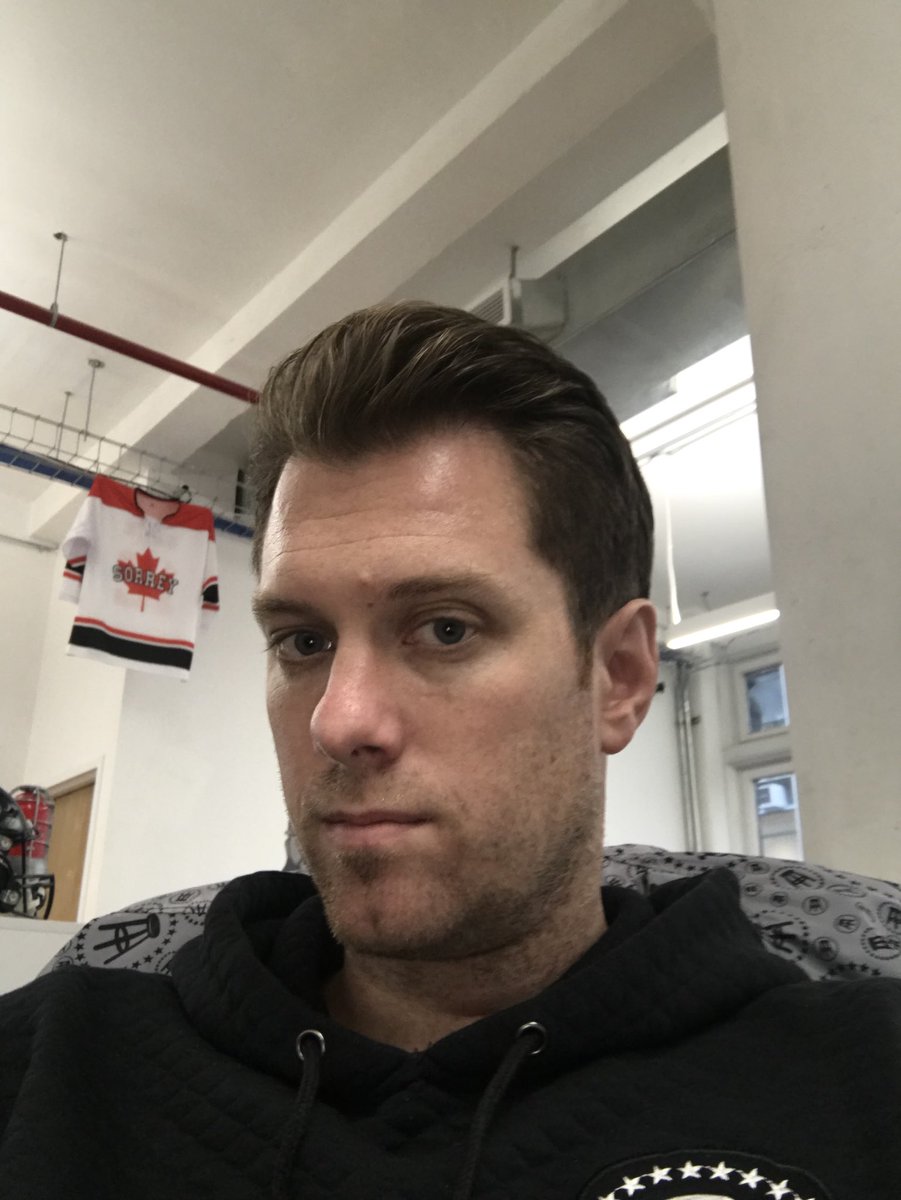 In recent years, the peanut gallery has made multiple attempts at canceling Barstool and some of their various personalities. But the brand plays on. Cultural sensitivities rightfully shift as society progresses, but the course correction can sometimes go too far.
Barstool's imperfections create a stronger connection with their fan base and Clancy exemplifies that. Known to Stoolies as KFC Barstool, Clancy took an unlikely route to the entertainment business. Joining Barstool in his early 20s, fans have watched KFC grow as an adult and as a content creator. From accountant to blogger to podcaster to a multi-faceted entertainer, KFC has been vital to Barstool becoming the $450 million brand they are today.
BC: You went to Fordham for finance, did you know about WFUV or have any interest in broadcast journalism?
KFC: I didn't know much about the station until after I got there, but I did work for WFUV. By sophomore year I was bored on campus, so I sought out radio, not even realizing I was about to go up against the cream of the crop.
I got a job with the station that summer covering the Staten Island Yankees and the Brooklyn Cyclones. It was supposed to be a group of people, but for whatever reason everyone I signed up with dropped out or wasn't reliable and I ended up covering both teams. I also did some updates and co-hosted the sports show on WFUV a few times. It was my first foray into sports media and creating content.
BC: Did you view radio as a potential career?
KFC: The way it was laid out to me was, 'you can work in sports radio here and hopefully get to The Fan or ESPN New York and maybe you can be an update person and if you work hard and you're really talented and a million things break right, maybe you can get on-air!'
Cool! But it just felt like such a long shot, especially hearing it from WFUV, a station that had so many success stories, they never gave me any indication that I could be that next person. A lot of my friends were getting into finance, making good money. So I went the traditional road and got a job in accounting for Deloitte.
BC: How did you get started blogging?
KFC: Within a year of starting at Deloitte I realized how much I hated it and how bad I was at it. [Laughs] And my friend Gil, who worked there introduced me to a few blogs. Shortly after, I decided to start my own as a fun creative outlet. Whether or not I realized it, the little bit I did at the radio station, I learned I was a little more creative than I thought I was.
It was '08 when I started the website For Sure Not, a phrase my group of friends always said. It wasn't huge, I probably had about 1,000 unique views a day, but people seemed to find it funny.
BC: How did the small blog transition to a career with Barstool?
KFC: Dave started looking for writers to expand Barstool in '09. But at that point I was only writing for six months, I was also making good money at Deloitte. Dave had the job down to me and Kmarko, and I was concerned about the pay cut so he decided to offer both of us the job, which let me keep my day job at Deloitte. It was perfect.
For about two and a half years I was living this double life. Nobody at Deloitte knew I was blogging, none of the readers knew I had a day job. Eventually, my work got so bad at Deloitte, I was progressively getting worse, my managers wrote me up, they suggested going to a different department, but somehow I made it through multiple rounds of layoffs which I felt guilty about. I honestly think it took them so long to fire me because they liked me. But I dug my heels in, waited for that severance package, and moved to Barstool full-time.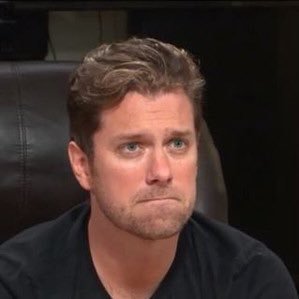 BC: In terms of creating content, is it hard to sort through everything? In sports radio your focus is sports, in local sports radio it gets even more specific, but you have free reign to talk about whatever you want, is that a good thing or is it hard to filter?
KFC: It's a good thing. I would hate doing just straight sports radio where I have to talk about the seventh-inning bullpen decisions of a manager. I like the wide-open slate. About a year into it, I realized my gut reaction to things is met with enough people who agree with me, hate me, or just find me interesting. I never really had to think hard about my take or angle, it was always just my gut reaction to things that generated interest and once you realize that, you don't have to think much, you just let it fly.
BC: Is it harder to have that gut reaction mentality as society pushes for more political correctness? And has your content had to change since getting to Barstool because of that?
KFC: It's changed. But I've also changed. Barstool has seen me grow through my adult life. They've seen me go from being single in Manhattan, to getting married, having kids, getting divorced, they've watched me succeed, watched me fail. There's stuff I said in 2010 that absolutely would not fly today, but I've also grown enough as a person that I'm not sitting around itching to say those things.
There will never be another time like the 2010's Barstool, but there's a lot more on the line now and we see the potential to grow something massive. If that means having to soften a joke or skip a topic, I'm OK with that. If you're truly funny, you can find a way to get your joke and point across in a manner that doesn't become offensive. The people who complain that humor's dead, I just don't think they're funny enough.
BC: Fair or not, Barstool has at times been labeled misogynistic and not racially inclusive. Those are hard labels to shed, how has Barstool pushed through at a time where we see the country forcing change on things as minimally divisive as Aunt Jemima?
KFC: We were independent for so long. With everyone who came on board, whether it was the Chernin Group, Penn or Erika Nardini, Dave would always say, 'we're gonna do things our way and if you want to change that, then it's not going to work.' That was always made clear. And if we lost an advertiser, it was always on to the next one.
Personally, people have tried to so-called "cancel" me three or four times now. But if your fanbase is bigger than the mob, it's hard to get canceled. The mob can tell people to stop listening, but if my fans are still using our product and making clients happy, then we come out on the right side of the ledger. People know my intent. You know I never say anything to hurt anyone, the intent is always humor. I'm an equal opportunity offender, I make fun of everybody, every group and also self-deprecation, I make fun of myself as well.
My latest one was when the comments I made in 2016 about Kaepernick came back up. And I had no problem copping to it. It sounded stupid, it was the first day of it and I was uninformed. I didn't know the scope of what Kaepernick was doing, I didn't realize who he was and what was going on so I said I'm sorry. It's hard to cancel someone if they're like, 'yea you're right, that was wrong.' Stand up for yourself, but cop to it when you're wrong.
BC: What about all the charity you guys do, and not only people at Barstool, but the Stoolies willingness to jump in and contribute to any cause.
KFC: The best fans in the world. They're the best and the worst. [Laughs] Because there are cliques in Barstool, some people are the darlings who can do no wrong and other people get a lot of hate. I'm pretty polarizing so I get plenty of hate. They can hate me 364 days a year, but the one time something tragic happens like a police officer or firefighter dies, they come rallying in. It's like a family, we can be at each other's throats, but we always ride for each other.
BC: Can you compare Stoolies and Kirk Minihane's Minifans? Are they one and the same?
KFC: I would imagine there's a Venn Diagram of sorts. There's an intersecting middle and then the extreme sides of both that absolutely hate each other. For the most part, they're more similar than not. The Minifans are like a subset or an extreme group of Stoolies. Kirk would be Dave and the Minifans are the Stoolies. They're similar to 2009, '10, '11 Stoolies where it's new to them, they're crazy and passionate. Stoolies have been doing it for a decade plus now, they're passionate, but they're not quite as vocal and crazy about everything.
BC: Do you remember the Twitter handle @KeepCancrClassy?
KFC: Yea, of course, from the Mets game.
BC: That's my best friend's wife!
KFC: Oh Amazing! That was a funny one because they were sitting for hours in a rain delay, we saw it happening on a whim, it was a shitty situation, let's help out.
We only raised a few grand, but it was a fun moment that happened quickly. I still follow her on social media and watch her going through the fight. It breaks my heart because she's so transparent about her bad days with chemo. The other day she was talking about how devastating it is for the immunocompromised to be on lockdown while other people can go out, and my heart was just breaking for her. I like to keep following everyone we crossed paths with charity-wise.
BC: Barstool content has gone through a huge transformation in the last year since partnering with Penn National. They've loaded up on betting content, but you've mostly steered clear of that.
KFC: It's one world I don't really dabble in and they don't want people to try and force or fake interest, they want authentic gamblers. So I've taken it upon myself to keep providing non-gambling content for people. Dave and Dan (Big Cat) have made it their focus and rightfully so, there's so much money to be made and we're only at the ground floor. But the company sold for $450 million and a good portion of that was based on the humor and pop culture and everything we've always done. There's a huge fan base that still wants the original old school content and I'm happy to provide that.
BC: The first time I ever heard of you was on Boomer and Carton, and over the years you've been a guest on WFAN a lot. There's been a lot of change at WFAN recently, did you have any discussions about joining the station full-time?
KFC: No, I never got approached. And part of me was waiting for that. But they try to keep it pretty PC so maybe I wasn't viewed as a fit. I think it could be a cool second, third or final act if I move on from Barstool. I'd love to try my hand at that because I grew up on it, so it would be cool to formally be part of The Fan.
BC: What do you think about the decision to pair Evan Roberts and Craig Carton?
KFC: They're both so talented that it will be successful no matter what, it's not the pairing that would ordinarily go together, it's more circumstantial with Joe Benigno wanting to retire. And I know both of them, but I'm also just a fan, so I'm interested to hear how it works.
BC: They keep talking about Evan playing off Carton the way Boomer did, but Evan's nothing like Boomer, I hope he can be himself.
KFC: You can't try to recreate any show, let alone a show of that magnitude. Boomer and Carton was lightning in a bottle, the perfect set of hosts and producers, you can't try to match that, you need to do your own show.
BC: I think it's fair to categorize you as one of the founding fathers of the modern Barstool, but even though you've helped build the brand, this is still Dave's baby. Does that ever make you want to branch off and build something of your own?
KFC: If I do need to move on or we all go our separate ways, I'd love to build something on my own and take what I've learned from Dave and combine it with things I would have done differently. My dream is to replicate what they've done on the West Coast with podcasts and comedy. There are a ton of great comics out there who go on each other's podcasts to cross-promote and they all have Joe Rogan being the godfather who grows the network. I'm not a fraction of what Joe Rogan is, but I would love to play that role in New York.
BC: Have you tried stand-up?
KFC: I did open for Josh Wolf, a West Coast comic and kind of a mentor. He pushed me to do it at a New York show and that was my first and only foray into stand-up comedy
BC: Do you like the live audience?
KFC: I get a rush, but it's pretty nerve-racking. Comedy is truly a 10,000 hours thing, people starting at 16 are breaking in at 32. I'm 36, it's daunting to think I might not be anything until I'm 50! There's also a lot more on the line because my fans and followers will have expectations of me, I can't get on stage and bomb. I wish I had the self confidence to just say f–k it and go through the fire, but it's nerve-racking.
BC: What type of content do fans mostly associate you with?
KFC: I think Barstool fans see me as the podcast guy. Pardon My Take is obviously the most successful show, but within the hardcore Stoolie world, Dan and Dave are video, Kmarko is the writer and I was doing podcasts. The newest wrinkle to my career is this Instagram show, One Minute Man. I'm starting to get people on the street who recognize me as the One Minute Man which is weird because I was always known as KFC. To see people who might not know I do anything else is crazy because those videos are like the tenth thing I do in a day. But it might end up being my most successful piece of content.
BC: Why do you think it's caught on so quickly, is it because it's fast-paced and short? Is it the platform or just that it's funny content?
KFC: It's a combination. I get a lot of people who think the videos are funny, but for better or worse I also get people who say that's where they get their news and learn what's going on in the pop culture world, sports, politics. If you're going to happy hour or standing around the water cooler or whatever, these are the topics people are talking about. Hopefully people find it funny, it's short-form, just two or three minutes and that's the way the world is moving.
BC: Were you always comfortable talking about your personal life? Whether it's marital problems or a group trying to cancel you, you remain transparent. I think about radio stations, if there's an issue with an employee, management's first thought is to try and hide it and bury it even though it might be a news story elsewhere.
KFC: It's kind of bullshit right?
BC: But you don't, Barstool doesn't, and I feel like listeners and fans can appreciate transparency.
KFC: I don't know any other way to do it. Part of me wishes I did keep it a little more personal. I never anticipated going through marital problems, getting divorced, I certainly never anticipated having a scandal on my hands. It might be tough on my kids and maybe I'd still be married if I didn't approach my job with Barstool the way I do. But I've taken plenty of shots at people or even just talked about people who were in similar positions to make them part of my content. When I f–ked up, I couldn't not talk about it.
Being in front of a microphone is also my version of therapy. I look at some people here who play a character, or only talk about certain things, but I have this compulsion to tell the truth. The day I got back on radio after everything blew up with my marriage, Sirius told us it was the most listeners we ever had. That's sick and weird and I wish it wasn't that way, but people want to watch the train wreck.
BC: It might be hard at times, but don't you think that transparency is part of what built a strong connection with your fans?
KFC: No doubt, authenticity is key. Some people here are funnier than me, some of the personas are outlandish and hilarious, but what I pride myself most on is being a real dude. And I can't tell you how many times people would hear me talking about having a real job, and talk about things that happen when you get married or have kids and they tell me 'I used to think you were exaggerating about this, but now I'm realizing, you were telling the truth.' [Laughs]
It's the truth as I see it. I'm sure there are some "old takes exposed" in there, but these are my thoughts and experiences. There are a lot of people who went through what I did, but it's always nice to know you're not alone and we can help each other through it. It's a weird internet family, we're strangers, but we still help each other.
BC: Last two questions, how is working with Dave? Do you talk a lot?
KFC: Not so much anymore because of the gambling stuff. That's Dan's forte, so Dave and Dan are doing a lot of work together. Dave said it recently on his show, if it wasn't Penn that bought Barstool and it was some sort of a comedic conglomerate, maybe me and him would be doing more work together.
Everybody at Barstool has always been professionally cool. I don't think anyone would categorize it as true best friends. I've always had this romantic view of how it could've been like Entourage where we're all best buds and family, but it was never that because as much as we're similar, we're different. We coexist professionally, there are times we butt heads and go at it. It makes great entertainment, it doesn't always make for great friendships, but that's not what we're here for.
BC: And how about the decision to hire Erika Nardini and what she has meant to the company?
KFC: I just signed her birthday card and I said, 'from the bottom of my heart, and on behalf of my whole family – thank you.' Barstool was going to succeed, but we would have never jumped to the next level, this multi-hundred-million-dollar company without her. We interviewed a ton of candidates and there was always something missing. When we interviewed Erika, we all knew she was the one. Not only did she not disappoint, but she over-delivered. Took a bunch of idiots, a circus and somehow got it to be a half-billion-dollar company. How this thing made it here is a VH1 story for the ages.
Being Wrong On-Air Isn't A Bad Thing
…if you feel yourself getting uncomfortable over the fact that you were wrong, stop to realize that's your pride talking. Your ego. And if people call you out for being wrong, it's actually a good sign.
In the press conference after the Warriors won their fourth NBA title in eight years, Steph Curry referenced a very specific gesture from a very specific episode of Get Up that aired in August 2021.
"Clearly remember some experts and talking heads putting up the big zero," Curry said, then holding up a hollowed fist to one eye, looking through it as if it were a telescope.
"How many championships we would have going forward because of everything we went through."
Yep, Kendrick Perkins and Domonique Foxworth each predicted the Warriors wouldn't win a single title over the course of the four-year extension Curry had just signed. The Warriors won the NBA title and guess what? Curry gets to gloat.
The funny part to me was the people who felt Perkins or Foxworth should be mad or embarrassed. Why? Because they were wrong?
That's part of the game. If you're a host or analyst who is never wrong in a prediction, it's more likely that you're excruciatingly boring than exceedingly smart. Being wrong is not necessarily fun, but it's not a bad thing in this business.
You shouldn't try to be wrong, but you shouldn't be afraid of it, either. And if you are wrong, own it. Hold your L as I've heard the kids say. Don't try to minimize it or explain it or try to point out how many other people are wrong, too. Do what Kendrick Perkins did on Get Up the day after the Warriors won the title.
"When they go on to win it, guess what?" He said, sitting next to Mike Greenberg. "You have to eat that."
Do not do what Perkins did later that morning on First Take.
Perkins: "I come on here and it's cool, right? Y'all can pull up Perk receipts and things to that nature. And then you give other people a pass like J-Will."
Jason Williams: "I don't get passes on this show."
Perkins: "You had to, you had a receipt, too, because me and you both picked the Memphis Grizzlies to beat the Golden State Warriors, but I'm OK with that. I'm OK with that. Go ahead Stephen A. I know you're about to have fun and do your thing. Go ahead."
Stephen A. Smith: "First of all, I'm going to get serious for a second with the both of you, especially you, Perk, and I want to tell you something right now. Let me throw myself on Front Street, we can sit up there and make fun of me. You know how many damn Finals predictions I got wrong? I don't give a damn. I mean, I got a whole bunch of them wrong. Ain't no reason to come on the air and defend yourself. Perk, listen man. You were wrong. And we making fun, and Steph Curry making fun of you. You laugh at that my brother. He got you today. That's all. He got you today."
It's absolutely great advice, and if you feel yourself getting uncomfortable over the fact that you were wrong, stop to realize that's your pride talking. Your ego. And if people call you out for being wrong, it's actually a good sign. It means they're not just listening, but holding on to what you say. You matter. Don't ruin that by getting defensive and testy.
WORTH EVERY PENNY
I did a double-take when I saw Chris Russo's list of the greatest QB-TE combinations ever on Wednesday and this was before I ever got to Tom Brady-to-Rob Gronkowski listed at No. 5. It was actually No. 4 that stopped me cold: Starr-Kramer.
My first thought: Jerry Kramer didn't play tight end.
My second thought: I must be unaware of this really good tight end from the Lombardi-era Packers.
After further review, I don't think that's necessarily true, either. Ron Kramer did play for the Lombardi-era Packers, and he was a good player. He caught 14 scoring passes in a three-year stretch where he really mattered, but he failed to catch a single touchdown pass in six of the 10 NFL seasons he played. He was named first-team All-Pro once and finished his career with 229 receptions.
Now this is not the only reason that this is an absolutely terrible list. It is the most egregious, however. Bart Starr and Kramer are not among the 25 top QB-TE combinations in NFL history let alone the top five. And if you're to believe Russo's list, eighty percent of the top tandems played in the NFL in the 30-year window from 1958 to 1987 with only one tandem from the past 30 years meriting inclusion when this is the era in which tight end production has steadily climbed.
Then I found out that Russo is making $10,000 per appearance on "First Take."
My first thought: You don't have to pay that much to get a 60-something white guy to grossly exaggerate how great stuff used to be.
My second thought: That might be the best $10,000 ESPN has ever spent.
Once a week, Russo comes on and draws a reaction out of a younger demographic by playing a good-natured version of Dana Carvey's Grumpy Old Man. Russo groans to JJ Redick about the lack of fundamental basketball skills in today's game or he proclaims the majesty of a tight end-quarterback pairing that was among the top five in its decade, but doesn't sniff the top five of all-time.
And guess what? It works. Redick rolls his eyes, asks Russo which game he's watching, and on Wednesday he got me to spend a good 25 minutes looking up statistics for some Packers tight end I'd never heard of. Not satisfied with that, I then moved on to determine Russo's biggest omission from the list, which I've concluded is Philip Rivers and Antonio Gates, who connected for 89 touchdowns over 15 seasons, which is only 73 more touchdowns than Kramer scored in his career. John Elway and Shannon Sharpe should be on there, too.
Money Isn't The Key Reason Why Sellers Sell Sports Radio
I started selling sports radio because I enjoyed working with clients who loved sports, our station, and wanted to reach fans with our commercials and promotions.
A radio salesperson's value being purely tied to money is overrated to me. Our managers all believe that our main motivation for selling radio is to make more money. They see no problem in asking us to sell more in various ways because it increases our paycheck. We are offered more money to sell digital, NTR, to sell another station in the cluster, weekend remotes, new direct business, or via the phone in 8 hours.
But is that why you sell sports radio?
In 2022, the Top 10 highest paying sales jobs are all in technology. Not a media company among them. You could argue that if it were all about making money, we should quit and work in tech. Famous bank robber Willie Sutton was asked why he robbed twenty banks over twenty years. He reportedly said," that's where the money is". Sutton is the classic example of a person who wanted what money could provide and was willing to do whatever it took to get it, BUT he also admitted he liked robbing banks and felt alive. So, Sutton didn't do it just for the money.
A salesperson's relationship with money and prestige is also at the center of the play Death of a Salesman. Willy Loman is an aging and failing salesman who decides he is worth more dead than alive and kills himself in an auto accident giving his family the death benefit from his life insurance policy. Loman wasn't working for the money. He wanted the prestige of what money could buy for himself and his family. 
Recently, I met a woman who spent twelve years selling radio from 1999-2011. I asked her why she left her senior sales job. She said she didn't like the changes in the industry. Consolidation was at its peak, and most salespeople were asked to do more with less help. She described her radio sales job as one with "golden handcuffs". The station paid her too much money to quit even though she hated the job. She finally quit. The job wasn't worth the money to her.
I started selling sports radio because I enjoyed working with clients who loved sports, our station, and wanted to reach fans with our commercials and promotions. I never wanted to sell anything else and specifically enjoyed selling programming centered around reaching fans of Boise State University football. That's it. Very similar to what Mark Glynn and his KJR staff experience when selling Kraken hockey and Huskies football.
I never thought selling sports radio was the best way to make money. I just enjoyed the way I could make money. I focused on the process and what I enjoyed about the position—the freedom to come and go and set my schedule for the most part. I concentrated on annual contracts and clients who wanted to run radio commercials over the air to get more traffic and build their brand.
Most of my clients were local direct and listened to the station. Some other sales initiatives had steep learning curves, were one-day events or contracted out shaky support staff. In other words, the money didn't motivate me enough. How I spent my time was more important.
So, if you are in management, maybe consider why your sales staff is working at the station. Because to me, they'd be robbing banks if it were all about making lots of money.
Media Noise: BSM Podcast Network Round Table
Demetri Ravanos welcomes the two newest members of the BSM Podcast Network to the show. Brady Farkas and Stephen Strom join for a roundtable discussion that includes the new media, Sage Steele and Roger Goodell telling Congress that Dave Portnoy isn't banned from NFL events.
Podcast: Play in new window | Download
Subscribe: RSS