Radio.com Sports recently canceled its digital show, Swings & Mrs. The show was hosted live on the Radio.Com app and concluded on October 21st. However, according to sources, just seven days prior, the hosts, Cody Decker, Jenn Sterger, and Eddie Pence participated in an aircheck listening session where they talked about ways to improve the show, and plans for hosting in the future.
The show had launched 16 months prior and was developing a following. Still, in the pandemic, Entercom has been cutting shows on both digital and terrestrial platforms like others in the industry.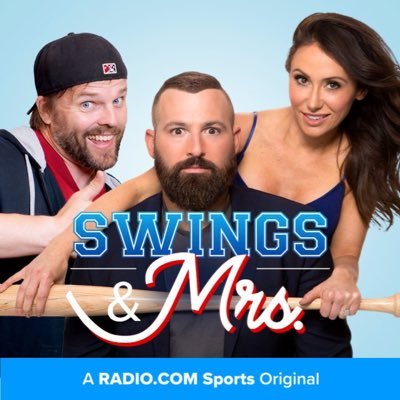 The question that begs to be asked is, did Entercom know about the cancellation when they spent at least an hour coaching the show so close to making an announcement?
While it is clearly the prerogative of any company to cancel a show, there appears to have been a communication breakdown in this particular case. A little transparency could have taken a sad situation and removed its awkwardness.
Hosts are employees. While they do not need to be in on every management meeting, I've learned during my 26-year broadcasting career that I and many others respond better when they have an idea of what's going on.
It's hard to believe that the decision to cancel Swings & Mrs. hadn't been discussed before an aircheck session. That session created a false sense of security so that when the decision was made, the hosts were noticeably surprised and emotional.
Decker, Sterger, and Pence declined to comment for this story.
To work in broadcasting, thick skin is a required quality. Executives must make subjective decisions. An agent once told me, "if you and I both like Corvettes, and I like the black one and you like the red one (the analogy needed a reference to Prince's Little Red Corvette). It doesn't mean the black one is a better or worse vehicle, it's just a matter of personal preference."
In the case of Swings & Mrs., the hosts knew that the COVID-19 pandemic had taken a huge toll on Entercom stations across the country. BSM covered many of those shows that were eliminated since March 2020.
Observers to the industry had told me they were surprised that in tough times, that the show had lasted as long as it did. This is not a commentary on the quality of the show. Listeners can decide if the show was any good or not. Still, if management knew a show was on the verge of being cancelled, and let an aircheck session take place, it's not how hosts and management should interact.
Neither is the situation that occurred yesterday in Detroit where a music DJ learned of her station being flipped and her job lost right during the middle of her shift. Radio groups have to be better in these situations.
About a decade ago, I was let go from a radio station, and all I ever wanted was to know what the issues were. I was given the runaround and never addressed directly by management. An agent I had at the time, said that it was due to focus group feedback. I learned later that no such focus groups ever took place. I was thrilled to be let go by that station.
Decker is a recently retired professional baseball player who spent most of his career in the San Diego Padres system and was a member of Team Israel in the World Baseball Classic in both 2013 and 2017. Sterger (Decker) is an actress, comedian, and reporter for DAZN. She's hosted shows for Spike TV, ESPN, ABC, NBC Sports, MTV, and Fox. Pence can also currently be heard weekdays co-hosting "The Ralph Report w/ Ralph Garman" on patreon.com and "The Ramble" podcast w/ Jerry Rocha.
Entercom called the show the first sports show hosted by a married couple. A failure to communicate can damage both a marriage and a radio station in a very similar manner.