The modification, or essentially cancellation, of the 2021 NFL Scouting Combine will significantly impact far more talent than the draft hopefuls which traditionally compete in the annual "Underwear Olympics." Each February since the late 80s, over 300 of the nation's top college prospects, along with their trainers and agents, have converged on Indianapolis to audition for NFL General Managers, coaches, and scouts. However, due exclusively to the ongoing challenges pertaining to the pandemic, these standouts will be relegated to other means in order to impress talent evaluators in 2021. Consequently, the NFL Network and various other media outlets will not be permitted critical access to all of the aforementioned parties, thus the short-term affects are potentially troubling.
For the last 16 years the NFL Network has primarily aired this 4-day event (ABC/ESPN televised some of the combine for the first time in 2020). Some 60 hours of live content featuring over 40 analysts, commentators, and reporters is produced throughout the week. How is the NFL Network supposed to offset this misfortune or replicate the usual benefits regarding such an essential piece of the NFL's programing calendar? I'm not sure it can.
From a media standpoint, the combine obviously presents plenty of unique content to air, given the ratings understandably fall short in comparison to an actual live football game. However, I can make the case that the programming isn't necessarily the single most valuable commodity here. What is surely to be missed is the plentiful off-camera interactions with players, agents, and team personnel. Why are these touchpoints so critical? Because they provide a semi-casual environment to build rapport, while accumulating information and contacts for future interviews and sourcing.
There's enough "inspiration" for material floating around Lucas Oil Stadium to sustain media talent well into the offseason and up to the start of training camp. Sure, similar interactions take place at the Super Bowl, Pro Bowl, etc., but often the presence of fans and advertiser or sponsor influences can disrupt this organic energy. Oh, if the walls in St. Elmo Steak House could talk!
Another element that will surely be missed, will be the platform to learn first-hand about the personal background of these NFL hopefuls. Participants are often more open and relaxed within that dedicated space. Their agents and PR team have prepared them to willingly communicate and share their individual testimonies, as to best promote themselves for the sake of the highest draft position. There's just a rare connectivity to the guys only the combine offers. It just won't be the same during on-campus pro days. That's IF the pandemic will even afford consistent media access at that point either.
The combine also serves as a means to engage the newly appointed General Managers and Head Coaches, of which there's almost always a handful. It's an opportunity for us and NFL fans worldwide to familiarize ourselves with their individual personalities and football philosophies as the start of a new league year approaches.
And with the pending start of the league's new year, likewise, this event is a natural introduction into free-agency. Analysts and commentators can pivot from dialogue pertaining to 40-yard dashes and 225-pound bench repetitions to preview how these draft hopefuls might be impacted by certain veterans finding new stadiums to play. Obviously, the networks will produce specific shows allocated to free-agency, but what better billboard to promote that content than the combine?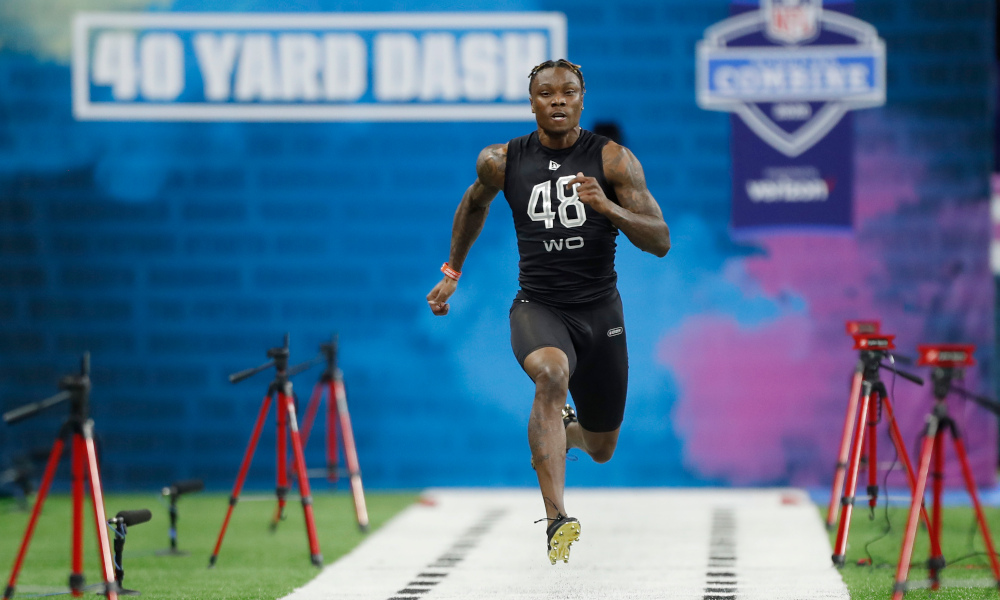 Also consider how mock drafts will be impacted without a traditional scouting combine this year? Analysts and draft gurus are accustomed to introducing or tweaking a mock as intel surfaces regarding the participant workouts, along with other scuttlebutt throughout the week. That's a whole lot of digital traffic which has just been compromised, and must now be engineered a different way.
I do not at all blame the league for moving off of the traditional combine format this year. I'm simply disappointed that we're being deprived of such a rich tradition and opportunity to produce unique content. The show must go on! The prospects, GMs, and coaches will adjust; therefore we have to as well. We don't miss some things until it's gone. Here's to you Naptown! I miss you already!