Scott Zolak Isn't Going to Be a National Guy
"I like people, I love the fact that fans are passionate, I'm a guy you can talk to and I pride myself on that. I want people to like me and I want to like people."
The most popular guy in town is often the backup quarterback, but Scott Zolak managed to build on that fame and reputation during his second career in Boston.
Hosting middays with Marc Bertrand as part of the ratings powerhouse that is 98.5 The Sports Hub, and working Patriots games as their lead radio analyst, Zolak is more entrenched in Boston sports now than he was as a player.
"Just a couple of guys hanging out at the bar," it's a tired description of sports radio, but for Zo, it's authentic and that's what makes him so relatable. Whether you're listening on the radio or catching him outside the office, Zo talks to Boston sports fans the same way you hear him at work.
Brandon Contes: Did you always have an interest in media when you were done playing?
Scott Zolak: No, never. In fact Bill Parcells was one of my first coaches and he would say 'technically the media is your enemy, they'll try to drive a stake between you and me.'
That was ingrained in the back of your head. But there were guys I liked in the media and guys I didn't. The open locker room period would let you develop some media relationships, one of my favorites was Will McDonough because he was close with Parcells and could give us information. I thought about communications when I was at the University of Maryland, but my mom said there aren't many great jobs in it. I wanted to be an architect, but spring ball got in the way of studio, so I ended up studying agricultural physics and now I'm doing sports radio.
BC: Did you listen to sports radio when you were playing?
SZ: Oh yea, I listened to Boston radio, absolutely. There was one station, and it was WEEI. Glenn Ordway and those guys. You always listened to The Big Show and that's where I got my start.
Glenn brought me on his show, I'm very grateful for him. Dale Arnold, Bob Newmyer and Eddie Andelman, I worked with those guys in the midday. I always knew John and Gerry from the morning show. There was one station to listen to and you always wanted to know what people were saying.
BC: When you and Andy Gresh had your show in Providence, before The Sports Hub was even a thought, were you hoping to get to WEEI? Or were you satisfied with staying in Rhode Island?
SZ: I didn't know what to think at the time, and I'm grateful for Gresh because he got me in the door down there. But they just threw me on-air by telling me the seven words I couldn't say and what nationalities I couldn't offend. I pretty much knocked them all out of the park with apologetic letters and emails the first week I was on-air.
There wasn't a goal to get to EEI because when I get a job, I like the job I get. But when they blew us up, yea, you're looking to get anywhere. Thankfully, my old boss Mark Hannon had the vision for 98.5 The Sports Hub to compete with WEEI and the rest is history. Now Hannon is working over there at Entercom and we're doing our own thing with Beasley.
BC: Were you surprised how quickly The Sports Hub not only made a dent in WEEI as Boston's heritage sports station, but surpassed them and now just flat out dominates the ratings?
SZ: At first, yes, and then a couple months into it, no – because of the sound. We had that booming FM signal, great production quality, our behind-the-scenes people that were able to create bits, our morning guys who were rock DJs turned into a morning sports show. Toucher and Rich got great ratings, set us up in middays to then throw it over to Felger and Mazz and the rest is history. EEI eventually went to an FM signal in Providence, but by that point it was too late.
BC: Do you still consider WEEI formidable competition?
SZ: Yea man, I have a lot of friends over there. When we first started you would peak into what they're doing daily to counterprogram. But you get to the point where you don't pay attention, and that's not being rude. We're just so preoccupied with what we're trying to do to get our shows going and make sure we're entertaining four hours a day that you can't worry about what other people are doing.
BC: You mentioned the friends you have at EEI. When Gerry Callahan was let go about a year and a half ago, you tweeted that his departure was handled as an embarrassment.
SZ: I don't remember the details at the time, but I thought Gerry deserved a lot more. That morning show with him and John set the tone for the whole day in Boston sports. Gerry had that raspy delivery and then Minihane came in. Just the way it was handled, you saw it coming with the Red Sox getting involved and sort of attempting to help program that station, which eventually led to the ratings demise for them.
BC: How was Mike Thomas as a PD and leader, helping to build The Sports Hub into a ratings monster?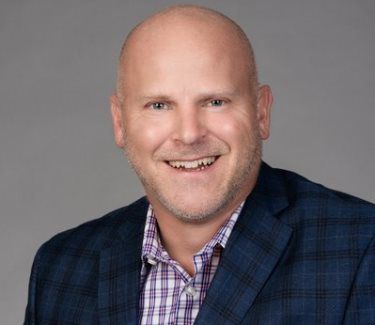 SZ: He never let anybody get too big. Mike was good at knocking people down and doing it in a good way. Anytime we got lazy, he was in the room. Mike knew ratings and he knew how to get ratings, his clock management was phenomenal. And he did it going from a rock format to sports. He also built our weekend programming which is something a lot of guys didn't care about, but Mike did. 
BC: How was the adjustment to a new co-host when Gresh left and you were paired with Marc Bertrand?
SZ: I can work with anybody. Stick me in a room, I just like to go. Andy was great, I also enjoyed working with Gary Tanguay. But with Bertrand and also Hardy as that third person gives an extra kick. We never have a boring show. Four hours a day, it's hard to do the same thing and beat a dead topic, but Hardy's production ability, Bertrand's ability to move topics, and I think I inject some fun into it. You can't do analytics everyday and talk numbers. We don't do a boring show, we entertain and have fun.
BC: There are two things that you're probably most well-known for outside of Boston, and the first is "unicorns, show ponies, where's the beef." Where did that call come from, was that preplanned, was it a raw reaction?
SZ: All organic. It came out naturally. I don't preplan anything. Brady's that mythical unicorn, you're never going to see that type of guy again. Our morning show had this show pony thing going so it came to mind and I don't know, I'm a big Wendy's burger type of guy, it just came together terrifically and beautifully at the same time that night.
BC: You were already a longtime radio host when you joined the Patriots booth, but did you do any color commentary before Patriots radio?
SZ: Yea, I worked for CBS doing college, I did Navy football for six years and that's a neutral call, you can't inject the same kind of enthusiasm into it.
BC: Are you interested in national work or is Boston your sweet spot?
SZ: I really enjoy this area, I'm passionate about the Patriots, if I did national work you have to be different. It's more of a neutral call, there's less energy, you have to be down the middle for both sides. But I would be interested in any opportunity because I think I'm pretty darn good at what I do.
BC: You're known as an unfiltered personality, how does that play in today's media world where there's a group of people looking to jump on someone that makes a mistake or says something offensive. Does the concept of cancel culture intimidate you at all?
SZ: It doesn't, but I have to be careful. There are social media punks out there. Everybody's looking at your Facebook, Instagram, your Twitter. I have a pretty good support group around me with family members that keep an eye on things and good producers that know me and might remind me when I get heated. I've made a mistake or two, I've learned from them and I won't do it again.
BC: The second thing you're well-known for is Deflategate and specifically the rant on NFL Network about it, are you still embarrassed to be part of the NFL over their handling of that issue?
SZ: Yea, it's ridiculous. I played quarterback in this league for ten years. I doctored footballs to get them ready for Drew Bledsoe, Tom Tupa, myself, and Vinatieri. We never stuck gauges in them, nobody was ever concerned about air pressure in a football.
My dad was my high school coach, I played at Maryland for five years, we never stuck a gauge in a football! You squeeze the football, if you like it, it's a good ball, if not you let more air out. The Colts started all this crap and the league runs with it. Look at how Tom Brady's doing now with properly inflated footballs, it shows you what a hoax that was.
BC: Were you surprised to see the NFL could operate a sham big enough to indict one of its most important figures in Tom Brady?
SZ: Absolutely. During my twenty years doing this, it's Tom Brady and Peyton Manning at the top, why would you want to take that type of guy down? They've done and said everything the right way and here's Tom at 43, continuing to do the same thing he did 21 years ago.
BC: Is New England rooting for Brady right now? Or would that be like rooting for your ex-girlfriend to bounce right back and get married?
SZ: But the ex-girlfriend has to piss you off or do something to scorn you. Tom made it evident, he wants to play into his mid 40's and the Patriots really didn't want to back him on that. So he found another place to go. Tom won here, how do you not root for him? Initially, everybody was rooting for Brady, then when they added Gronkowski and Antonio Brown it soured some fans, but I think they've swung back to root for Tom and it should get the Patriots off the mat and going in the offseason.
BC: Does Brady winning in Tampa create any animosity towards Belichick from the fans?
SZ: Yea, because you want him winning here. But there's no animosity from me, I love working with Bill. Bill's the best and he's going to fix this problem, they've just really had issues mismanaging this position and preparing for it.
BC: Belichick is often known for his curt interview responses and press conference answers. Is there a secret to interviewing Bill? Because you're someone who is actually able to engage in a conversation with him.
SZ: I get to deal with him on different platforms, we do the Belichick Breakdown weekly and I had Bill as a coach. When you have a history with a guy, it helps. You need to know how to break into the interview by asking him football questions. Ask him about special teams, ask about the return game, left-footed punters, the decision to defer. Don't ask him 'who are you starting next week?' Don't ask him the question you know he's not going to answer, that's the key.
BC: How was it navigating the bombshell story of Robert Kraft and the massage parlor a couple years ago, especially considering your relationship with the Patriots and the radio station's relationship with them.
SZ: I think we did fairly. When you have an issue like that, it needs to be talked about. But you still want to get the story straight. Was it a setup? Who drove him there? Was it handled properly? Robert has handled it phenomenally since then by not actually talking about it, but having the right people to talk to it. It's pretty much a dead story at this point and only gets brought up here and there if litigation pops up.
BC: Have you ever been asked to tone down your opinion of something?
SZ: Not from radio, but maybe from a team or two. You get the 'be careful' email or text. It's a tough thing because they also need to realize I have a job to do. This pays my benefits, these four hours a day are my livelihood. And then when I come into your building, I do another job. It's a delicate balance to call games for the team and also to go out and do a radio show and be critical when they're bad.
BC: Do you have a preference of working in the booth on gameday, vs doing talk radio Monday through Friday?
SZ: I love them both. I have fun during the week, but the game stuff brings my juices as a former player back up. It keeps you around the sport of football and there's nothing better than the NFL. Nothing.
BC: Would you encourage other analysts to try and do what you do on gameday? Because I think it goes against most of what gets taught in broadcasting schools.
SZ: I'd tell them, just be your own personality. Don't try to be someone specific because you end up being a robot and there's nothing worse than listening to a dry broadcast. Bob Socci does a fantastic job, Gil Santos was legendary before him, but most play-by-play voices are a little dry. They need to set the scene, it's up to you to bring the personality of the day, what do you feel like, what do the fans feel like and provide that. Being a fan of the team, when it's great, I'm over the top. When it's bad, I tend to hammer them. There's a delicate balance.
BC: You can be funny and brash, but still provide real solid analysis. Is finding that balance between goofy and schooling difficult?
SZ: When you have big leads or dead time, you can have those fun moments where I'll joke about something that's happening with the fans or some beer that I just saw a guy grab and chug. But I'm pretty damn good when talking about coverage and seeing plays happening, you get a feel for what the coordinator is calling, and I think that's when I'm at my best.
BC: The backup quarterback is often considered the most popular guy in town, but you've become like a local folk-hero with Boston fans and I think part of it is your relatability.
SZ: When I go out, if you see me at a gas station, store, or a game, I'm the guy you can come up and talk to. I like people, I love the fact that fans are passionate, I'm a guy you can talk to and I pride myself on that. I want people to like me and I want to like people.
BC: Because you sound like a fan, the audience can relate to you. I love Boomer Esiason, he's great on radio and TV, but I don't find him to be relatable.
SZ: [Laughs] Boomer's the big CBS guy. Boomer grabbed me and said, 'man you gotta calm down, you're never gonna get the national gig.' And I'd have to say, 'Boomer I don't think I'm gonna be a national guy, you're the national guy, you and Phil Simms.' Or Tony Romo, $17 million a year, and Drew Brees is the next one. I don't want to be Rich Gannon, Trent Green or Dan Fouts. Dan Fouts is awful. Dan Fouts was the number two guy on CBS and he's terrible, it's like he did no homework.
BC: After the Patriots, what's the next most popular team in Boston right now?
SZ: Celtics. The Red Sox, and I'm not the biggest baseball guy, but it's a boring sport. You look at the way it's played, the issues they've had trying to ramp it up, it's a sport that has to fix some things. Hockey might even be third, I think baseball might be fourth here right now.
BC: Is that very recent? The Red Sox dropping to fourth?
SZ: The sad part for them is when they're good and winning championships they're great and ratings are strong. They were down about 58% this year because the team was an unwatchable product. Fans in Boston aren't stupid and that's part of why I love doing radio here because you can't fool them. You can't fool a fanbase by trying to bring an ESPN radio product to Boston. ESPN Radio will never work in Boston. You'll see some stations try to dabble with bringing in guys from outside the market, but it never works. You can't fool people here.
BC: This was the first time you were doing radio while the Patriots were having a bad season, are you surprised it didn't take away from your audience or ratings at all?
SZ: Not to say negativity drives sports radio, but when people are sitting on their laurels and everything's kosher and happy – when you're 14-2, there's not a lot to talk about. There's a lot to talk about when you're approaching 6-10. It gets the fanbase riled up and our ratings even went up since the team's down.
BC: Are the Patriots heading for a lengthy lull?
SZ: No, even at 7-9, they had Buffalo on the ropes, Kansas City on the ropes. Both those teams were in the AFC title game. That's two more wins if you figure those games out and now you're 9-7. You have $65 million to spend, go get Jimmy Garoppolo and let's fix this sucker.
BC: Does Brady winning a seventh Super Bowl even matter? At some point he has to reach a point where no matter what happens, it's already been cemented, he's the best.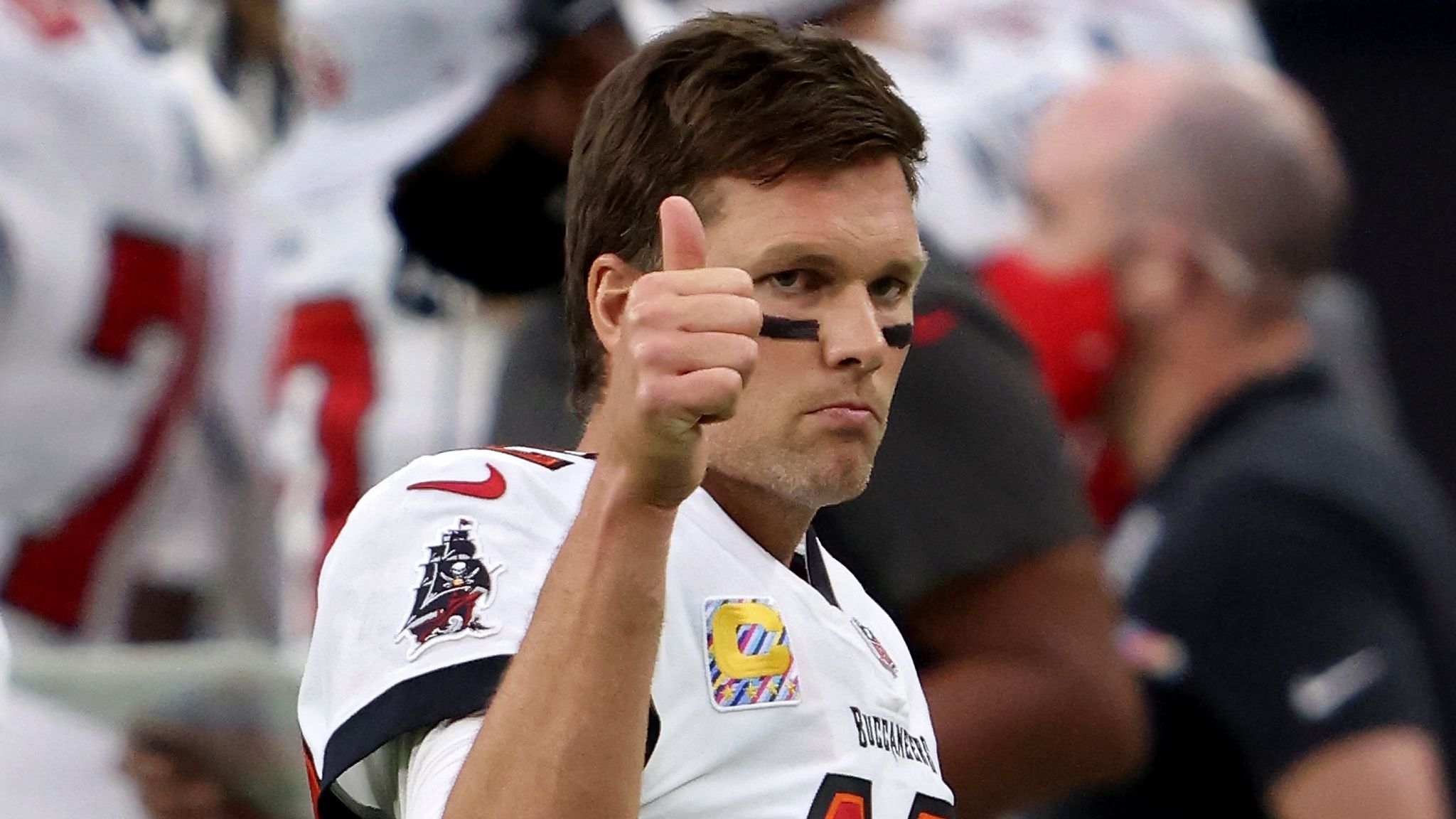 SZ: But if he wins it this year it might be his greatest. You couldn't gel with the team, he's implementing things through Zoom, you can't come together as a team, no fans, it's a weird year. To be able to have success, win three road playoff games and beat Brees, Rodgers and Mahomes and you didn't do it as a Patriot? This might be his most important championship ever.
Grant Cohn's Trolling of Players is Unacceptable
After an altercation between Javon Kinlaw of the San Francisco 49ers and Grant Cohn, it became clear that Kinlaw was being trolled by a member of the media.
Grant Cohn is a media member who writes for the FanNation 49ers blog on SI.com. He also talks about the team on his YouTube channel, which has over 48,000 subscribers as of noon Thursday. His father, Lowell, was a longtime columnist in the Bay Area.
Javon Kinlaw is a defensive lineman, whom the San Francisco 49ers drafted in the first round despite concerns about the durability of his knee. He played four games last season, his second in the league.
The two were involved in two confrontations this week. The first one occurred off to the side of the 49ers' practice field. Kinlaw apparently cursed at Cohn and knocked his hat from atop his head. Later in the day, Kinlaw again swore at Cohn, this time after joining a live stream on Cohn's YouTube channel. (Side note: I have never felt so freaking old as I did while typing that previous sentence.)
OK. That's my attempt at an absolutely straightforward and objective summary of a situation that scares the hell out of me. Not because a player was mad at a member of the media. I've had it happen to me and I've seen it happen to others. It's my opinion that this has been happening for as long as human beings have scrutinized the athletic efforts of other human beings.
What scared me was that I was seeing some version of the future of sports media. A future in which media members behaved like YouTube trolls, acting purposely ridiculous or antagonistic to initiate conflicts that could be turned into more conflicts that would could be gleefully recounted as content for the audience. I thought that because that's pretty much what Cohn did:https://youtu.be/4Hf9sjBttFY
Cohn essentially bragged about the number of different things he said that may have prompted Kinlaw's reaction, and you know what? It worked. Kinlaw got mad. He confronted Cohn. Twice. TMZ published a story about it. So did SFGate.com.
This is troll behavior. You know, the online pests who say or do something intended to provoke a reaction, and once they get that reaction, they recount and scrutinize that reaction with an eye toward triggering another reaction. Lather, rinse repeat. Increasingly, entire online media ecosystems consist of nothing more than people who don't like each other talking about how much they don't like one another.
I'm not going to pretend this is entirely new in sports media. Sports columnists have been known to make reputations with their willingness to be critical of the home team. A huge part of Skip Bayless' brand is his unwavering insistence on highlighting Lebron James' perceived flaws. Stephen A. Smith has engaged in public feuds with players, namely Kevin Durant.
I do see a difference between this and what Cohn did, though. The reaction Bayless and Smith are primarily concerned with is from their audience, not their subjects. The subjects may get mad, but that's not the primary goal. At least I hope it's not.
What happens if that is the primary goal? What if someone is offering opinions not because it's what they really think, but because they want to provoke a response from the subject? Media careers have been built on less.
I don't know if that's the case with Cohn. I've never talked to him in my life, and even if I had, it's impossible to know someone's true intent. But in listening to everything he said AFTER the initial confrontation with Kinlaw, I'm not willing to assume that Cohn was operating in good faith. Here's how Cohn described the initial confrontation with Kinlaw, which occurred as practice was beginning.
"In the training room, I saw Javon Kinlaw, who is the king of the training room," Cohn said. "He's usually in the training room."
Cohn said the two locked eyes, but were separated by about 70 yards at the time. Kinlaw then walked across the field to where the reporters were gathered. He stood directly behind Cohn.
"So I turn, and I say, 'Wassup, Mook Dawg?' " Cohn said, referencing the nickname on Kinlaw's Instagram account. "And he doesn't say anything. And I say, 'Why are you looking at me like that, Javon?' "
"And then he said, 'What are you going to do about it you bitch-ass,' and then he said one more word that I can't say," Cohn said. "And then I turned to face him, and I said, 'Oh, it's like that?' And he said, 'Yeah, it's like that.' And then he knocked the hat off my head."
OK. Pause. In my experience, when your job is to publicly describe and critique the performance and attitudes of professional athletes, there will be times in which the athletes do not care for your description or your critique. Some of those who are displeased will make their objections known to you.
However, there are two things that are unusual here: First, the fact Kinlaw knocked the hat off Cohn's head, which is unacceptable. Second, Cohn then posted a video on YouTube to not only talk about what had happened, but state he had been so critical of Kinlaw for so long he wasn't sure what specifically sparked Kinlaw's anger.
"Javon, what are you upset about?" Cohn asked toward the end of his video. "Is it the fact that I said you have an 80-year-old knee? Is it the fact that I said that you're a terrible pass rusher and you're just a two-down player? Is it the fact that I said the Niners shouldn't have drafted you and should have taken Tristan Wirfs instead. Is it the fact that I said that you're unprofessional and immature.
"It escapes me, which of the hundred negative things I've said about Javon Kinlaw the last couple of years, moved him to approach me in such a way, but you know what, I applaud Javon Kinlaw for coming to speak to me directly, and I ask you, what do you think Javon Kinlaw is mad about."
Cohn was trolling Kinlaw. No other word for it.
That night, Cohn was conducting a live stream on YouTube, which Kinlaw joined, while apparently eating dinner, to make declarative statements about the size of Cohn's genitalia — among other things.
Neither one looked particularly impressive. Not Kinlaw, who was profane and combative with a member of the media, at one point making a not-so-subtle threat. Not Cohn, who asked Kinlaw, "Do you think I'm scared of you, Javon?" He also said, "I don't even know why you're mad, Javon."
I think Kinlaw would have been better off ignoring Cohn. If I was Kinlaw's employer, I would probably prefer he not log into video livestreams to make testicular comparisons. But honestly, I don't care about what Kinlaw did. At all. He's not on a team I root for. He didn't physically harm anyone. He used some bad words in public.
I am bothered not just by Cohn's actions, but by some of the reactions to them because of what I think this type of behavior will do to an industry I have worked in for 25 years. Credentialed media members who behave like Cohn did this week make it harder for other media members who are acting in good faith. Preserving access for people like him diminishes what that access will provide for those who aren't trying to use criticism to create conflict that will become content.
I think Cohn knew what he was doing. In his livestream, before Kinlaw joined, Cohn stated he was not scared because he knew — by virtue of his father's history in the business — that if Kinlaw had touched him he would potentially be entitled monetary compensation.
By now, it should be pretty apparent how problematic this whole thing is and yet on Thursday, a number of 49ers fans online were sticking up for Cohn as just doing his job. Dieter Kurtenbach, a Bay Area columnist, Tweeted: "Javon Kinlaw does not know that @GrantCohn was built for this." Built for what? Winning Internet fights? Kurtenbach also deleted a Tweet in which he called Kinlaw "soft."
Cohn's father, Lowell, is a former columnist at the San Francisco Chronicle and Santa Rosa Press-Democrat. He promoted the first video his son made on Tuesday:
Sorry, I don't find it funny because it's another step down a path in which media members seek reactions at the expense of information. Where they look to make fun of players instead of learning about them. They'll stop acting like journalists and start acting like the trolls who make their money by instigating a conflict, which they then film: "Jake Paul, reporting live from 49ers practice …"
If that's the case, thank God I'm about to age out of this business, entirely. I'm 47 years old and I can't believe there's anyone in our industry who thinks what Cohn did this week is acceptable.
A new episode of Media Noise is all about reaction. Demetri reacts to the ManningCast's big win at the Sports Emmys. Danny O'Neil reacts to people reacting to Colin Kaepernick's workout in Las Vegas and Andy Masur reacts to John Skipper's comments about Charles Barkley.
Podcast: Play in new window | Download
Subscribe: RSS
Bron Heussenstamm Blends Bleav Podcasts Advertising with SiriusXM
Bron Heussenstamm, the CEO of the Bleav Podcast Network says blending podcasting advertising with satellite radio's reach is a victory for both sides.
Last week, the Bleav (pronounced believe) Podcast Network announced a deal with SiriusXM to make all 32 NFL team-specific Bleav pods available on the SXM app. SXM can also air Bleav content on any of its sports channels. Each NFL Bleav show pairs a former player with a host to discuss team issues. Eric Davis, Lorenzo Neal, and Pac-Man Jones are amongst the former players Bleav has signed as talent.
I have hosted a Bleav podcast about Boise State football -the Kingdom of POD. I am usually provided 1-3 advertisers per episode by the network and get paid by the download. My subject matter is regional, so my take-home pay is usually under four figures. I have enjoyed the technical assistance and cross-promotion I receive and I enjoyed meeting Bleav CEO Bron Heussenstamm. Bron is Los Angeles-based, a USC graduate, and founded Bleav in 2018. We discussed the SXM deal, podcast advertising, and the future. 
Will the podcast advertisers be carried on the SXM distribution platform?
Yes, Bleav baked-in advertisements and hosts read ads are distributed across all platforms. This enables the host to do their show once through, making it as easy as possible for the hosts and consistent for the advertisers.
How is advertising on Bleav different?
We want to be more than a 'host read ad' or a 'digital insert' with our advertising partners. When companies work with Bleav shows and talent, those companies can receive our omnichannel of distribution points—podcast platforms, YouTube, socials, streamers, TV, radio, and more. This allows for consistent branding across all platforms: great talent presenting great companies to fans and consumers no matter where they consume content. 
What is the growth pattern for podcasts that you see? 
The industry trades have presented 400%-800% percent growth over the next ten years. Once the COVID fog lifted, we really saw these gains. Sports are always going to be at the forefront of culture. The increases in all sports sectors have certainly carried into the digital space. 
SXM has started with NFL shows but can also air more Bleav content – what does that look like?
We've started with our NFL network of 32 team shows hosted by a former player. We've kept the door open for our NCAAB, NCAAF, MLB, NHL, Basketball, and Soccer networks. We're happy for our hosts to be part of such a tremendous company and platform. SiriusXM can continue to amplify its voice and give fans the access and insight only a player can provide.
The Interactive Advertising Bureau-IAB- says podcast revenue grew 72% last year to $1.4B and is expected to grow to $2B this year and double to $4B by 2024. Have you seen similar growth? What is driving the industry now, and what will be the primary cause of growth by 2024?
There is a myriad of reasons for the growth. I'll lean into a couple.
At Bleav, we launch and maximize the digital arm of industry leaders. The technology upgrades to allow hosts to have a world-class show — simulcast in both audio and video – from their home has led to an explosion of content. With this, the level of content creators has risen. Having a YouTube, RSS feed, podcast, and more is now part of the brand, right alongside Twitter and Instagram.
If a company wants to advertise on Bleav in Chargers, we know exactly how many people heard Lorenzo Neal endorse their product. We can also safely assume they like the Chargers. The tracking of demo specifics for companies is huge. It's a fantastic medium to present products to the right fans and consumers.