If this is where life brightens and crystallizes again, following a Super Bowl that connected us and returned us to Tom Brady Normalcy Mode, then explain the disjointed scene in Brooklyn. If we're nearing the one-year anniversary of Rudy Gobert Night — and a realization that sports has managed to bob and weave through all the evil droplets and complete every league season, for better or worse — why was Kevin Durant told he couldn't play, then told he could play, then ordered to leave the court and isolate, in a chaotic swirl of medical incompetence that only jeopardized his Nets teammates?
"Free me," Durant tweeted from the locker room. "Yo @nba, your fans aren't dumb!!!! You can't fool em with your Wack ass PR tactics.. #FREE7."
"He was around all of us," James Harden said. "The game should have been postponed."
Consider it a jarring reminder that sport's calendar of calamity is no one-off.
Even as COVID-19 numbers improve nationwide and millions of arms are being pricked, even as the NFL finished a 269-game schedule without any players or coaches dying, the industry continues to be, uh, Wack ass. The NBA is inviting a dangerous revolt fueled by its most influential stars, including LeBron James, who feel mistreated as the league force-feeds an All-Star Game they don't want and urges them to take vaccines resisted by the African-American community. Major League Baseball is in its usual war zone, with owners trying to delay the season so more vaccinated fans return to ballparks while players instinctively don't trust them, all a prelude to a work stoppage — after the season if not before then — that would set back a troubled sport for years. And the NHL? At last count, five teams have been idled and more than 100 players removed from the ice while 33 games have been postponed.
"Because you are going in and out of hotel lobbies with other people, it's impossible to feel as safe," said Rick Bowness, the 66-year-old coach of the Dallas Stars. "In Carolina the other day, when we were getting on an elevator, a couple got off and the woman did not have a mask on. So we don't know, was she coughing in the elevator? Was she sneezing? Who knows?"
The new issue is labor. You knew it was coming. For 11 months, the leagues and unions have co-existed in navigating an unprecedented crisis, a pandemic requiring cool-headed collaboration so everyone could keep making money, broadcast networks could keep airing games and the leagues could avoid devastating shutdowns. The most shocking survivalist story was the NFL, which, without help of a protective Bubble like the NBA and NHL of 2020, mushed through a full season that included several outbreaks but avoided a mass cancellation. "We don't think there was a safer place to be than in NFL facilities this year," commissioner Roger Goodell said. "We never doubted that for a second." The success largely resulted from the league's massive wealth and influence — administering about a million daily COVID-19 tests, making necessary logistical investments, taking extra precautions on road trips that lasted only one night and staying true to an elaborate chip system that made sure all league employees maintained proximity and duration via tracking devices.
But with no assurance of when paying spectators are returning to stadiums and arenas, the money squeeze is being tightened with vice-grip tensions. And the leagues are starting to crack, with the NBA, MLB and NHL gamely trying to complete second coronavirus seasons more challenging than the first.
The spirit of Kumbaya in the Disney World Bubble, emboldened by Black Lives Matter protests and a disabling of Donald Trump, seems to be gone. Now we have superstars, one by one, trashing the concept of an All-Star Game in a pandemic. They are spot-on about the NBA's hypocrisy. In one sense, the league was concerned enough about Durant's three car rides with a Nets employee last Friday to not let him start the game that night despite three negative tests in 24 hours; yet inexplicably, the league let Durant enter the game even when the employee's virus test was inconclusive before yanking him for good in the third quarter when the test proved positive. If that is disturbingly erratic, does commissioner Adam Silver actually think players would be safe in Atlanta, where COVID-19 restrictions are lax, even for a one-night event featuring the game and skill competitions? Or that players would obey protocols — a problem when both Durant and the Nets employee reportedly weren't wearing masks during their contacts?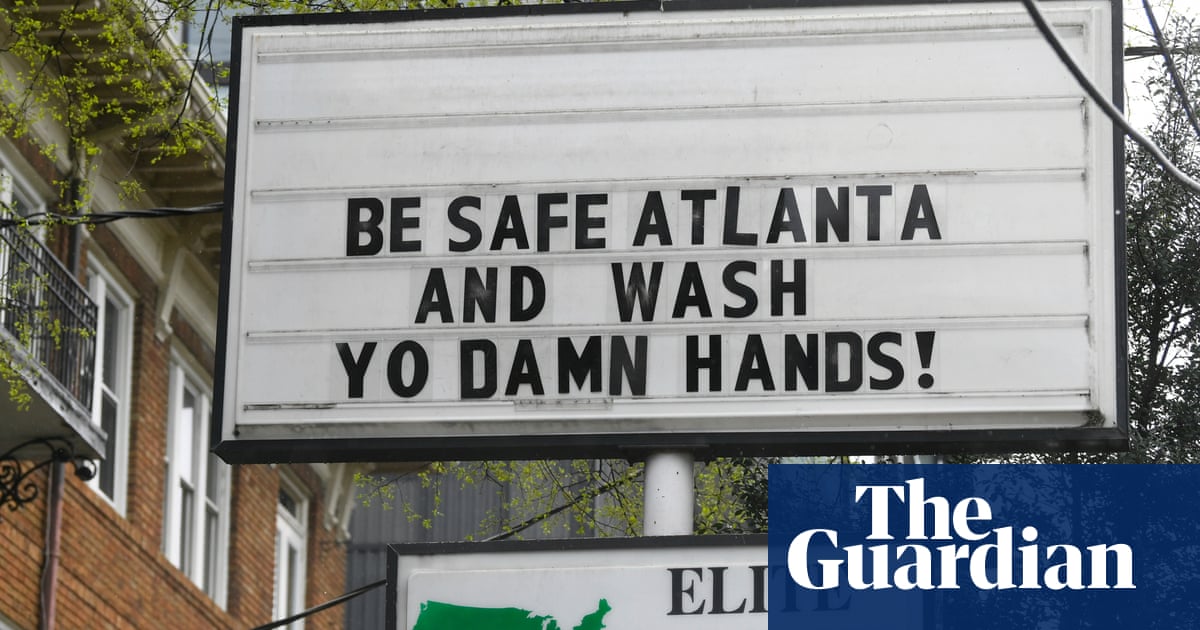 For the first time, the players don't trust Silver, believing he's exploiting them in a desperate TV money grab. Specifically, James is upset — and he is someone the league does not want as an adversary. "I have zero energy and zero excitement about an All-Star Game this year. I don't even understand why we're having an All-Star Game," said James, on track for another MVP trophy and fifth NBA title. ""Short offseason for myself and my teammates, 71 days. And then coming into this season, we were told that we were not having an All-Star Game, so we'd have a nice little break — five days (in March) from the 5th through the 10th, an opportunity for me to kind of recalibrate for the second half of the season. My teammates as well. Some of the guys in the league. And then they throw an All-Star Game on us like this and just breaks that all the way up. So, um, pretty much kind of a slap in the face."
His sentiments were echoed by elite peers. "(The league) is just putting money over health right now," Kawhi Leonard said. "It's money on the line. There's the opportunity to make more money."
"The big dog says he has zero excitement and energy for the All-Star Game, and I'm the same way. I don't want to do it," said Giannis Antetokounmpo, referring to James. "I really right now don't care about the All-Star Game. I want to see my family."
"If I'm going to be brutally honest, I think it's stupid," De'Aaron Fox said. "If we have to wear a mask and do all of this for a regular game, then what's the point of bringing the All-Star Game back? Obviously, money makes the world go round, so it is what it is."
Compounding the problem: a growing reluctance among NBA players to be vaccinated. In a league of predominantly Black players, inoculation isn't a given but, rather, a delicate personalized question based on a historic distrust in the African-American community about vaccines. What if only one-half of the league's players and coaches get shots when they are available? That could create a locker-room divide when seasons and aspirations are disrupted by more positive tests among anti-vaxxers.
MLB's long-term outlook is shakier. The players insist on starting spring training next week despite a seemingly smarter suggestion by the owners, as backed by the Biden administration: Start the season a month late with a 154-game schedule, allowing more players and team personnel to be vaccinated, as well as the fans who ultimately need to generate ballpark revenues for the league to avoid a shutdown. But the players don't trust the owners after years of labor infighting — and who can blame them? — so they're pushing forward with a full season against common sense and health logic. The players want paybacks after agreeing to accept only 37 percent of their salaries during the protracted 2020 season, but the owners say they lost $3 billion last year — in truth, they made $3 billion less than the year before.
So what we have is another hot mess of a season clouded by more volatile standoffs between the owners and Players Association, only 9 1/2 months before the collective bargaining agreement expires and the sport unravels like never before. They did agree Monday on health protocols and a return of seven-inning doubleheaders and runners starting at second base in extra innings, but those are window dressings on a ticking bomb. This could be the last baseball we see for quite a while, not that it will be a legitimately competitive season.
The Los Angeles Dodgers, blowing through MLB's $210-million competitive balance tax like a Porsche on Pacific Coast Highway, signed Trevor Bauer for $40 million in 2021 and $45 million in 2022 with opt-outs if he prefers after each season. His salary is expected to exceed the entire 26-man payroll of the Pittsburgh Pirates, Baltimore Orioles and Cleveland (Whatever We'll Be Calling Them), and he'll join Walker Buehler, Clayton Kershaw, David Price and Julio Urias in a rotation that might never lose. Mookie Betts last year, Bauer this year. Why bother playing the season when the Dodgers are a cinch to win again, even if Bauer complicates the clubhouse camaraderie with dangerous tweets that criticize commissioner Rob Manfred amid a growing labor crisis?
"This season is about making sure history remembers us as we wish to be remembered," Bauer said in one of his self-produced videos. "This season is about adding to our legacy. And I can't wait, Dodger fans."
Fans of two dozen other teams will just ignore baseball altogether.
The NHL is on thin ice, as commissioner Gary Bettman already has said the league will lose billions if it somehow finishes a season already in COVID-19 disarray. Maybe that's what the owners want; the Buffalo Sabres, since hit by COVID cases including an infected head coach, are angry they were forced to play New Jersey without being informed the Devils were dealing with cases.
"It would be cheaper for us to shut the doors and not play," said Bettman, only exacerbating tensions.
Soon, almost six dozen college basketball teams will descend upon greater Indianapolis, assuming anything in Indianapolis is great, for a bubble-ized NCAA basketball tournament being played only for TV revenues and gamblers — while players who take all the health risks are unpaid. I fear that a new kind of March Madness awaits. And if it seems fairly normalized that 30,000 daily spectators are allowed this week at the year's first tennis major, the Australian Open, I have a question for officials Down Under: If you've successfully kept the coronavirus under control in your country, why push your luck by trying to pull this off at Melbourne Park?
The sensible health conclusion, in what has been the most confounding time of our lives, is that seasons played outdoors or inside protective Bubbles can be completed. And that seasons played under traditional roofs, with athletes able to come and go as they please in the real world, might not complete seasons.
But now the complications extend beyond the coronavirus. Sports has entered the labor zone, also plagued by a disease known to mutate. Only this one poisons egos and kills leagues.