The fanboy reaction is to unlock your slackened jaw, pop your eyeballs back into their sockets and scream, "Holy (preferred profanity)!!" With Trevor Bauer appended to a rotation already sozzled with Clayton Kershaw, Walker Buehler and David Price, allowing Julio Urias to close, it's possible the Dodgers never lose a ballgame again. In a sport in which few teams are trying to win, no one can say the nameless, faceless Guggenheim Baseball people are wadless.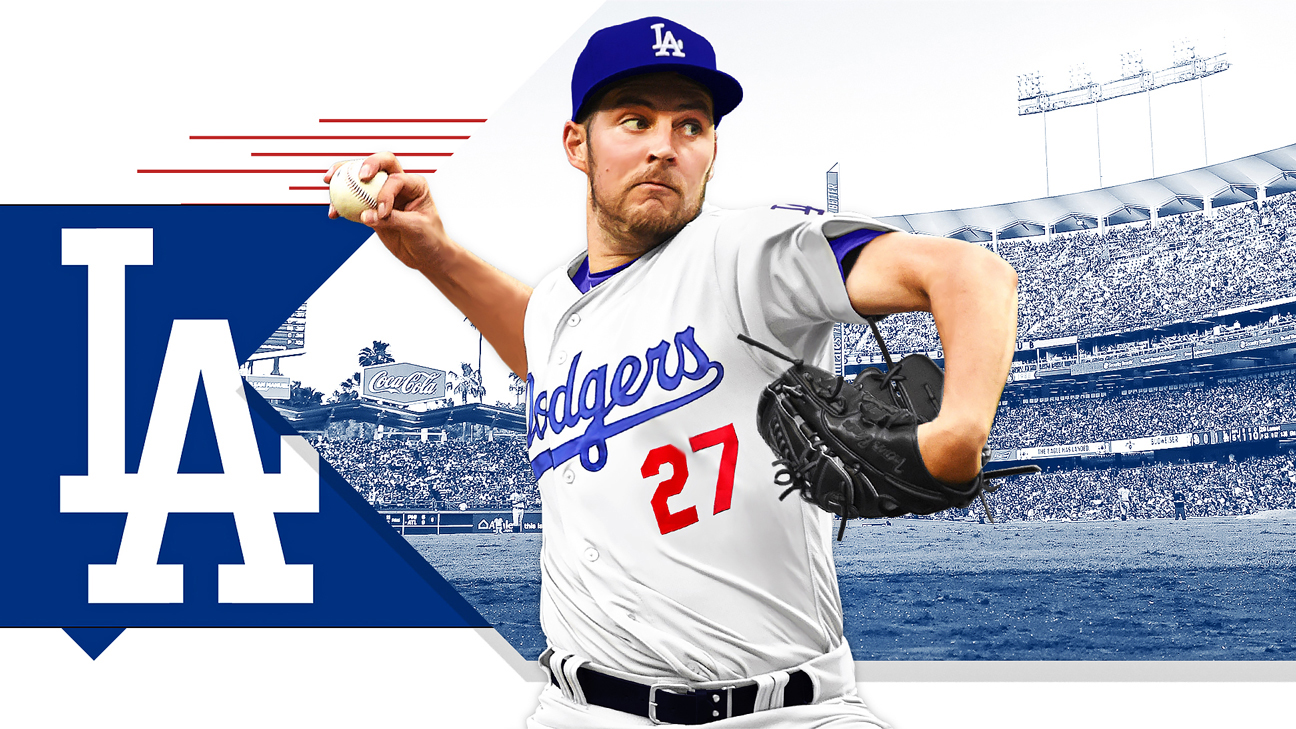 Staggering is not the word for their cannon-hoarding. Try sick.
"It wasn't about the money for me. It's about being part of something that's bigger than myself — being part of an organization that can win," said Bauer, who will be paid a guaranteed $40 million in 2021, more than the projected payrolls of three major-league clubs and more than any single-season-salaried employee in MLB history. "I want to win a World Series. I've come in second in both college and the big leagues. I'm tired of it, so I want to come in first."
And I'm sure he will, which will lead Bauer to return the following season — assuming there is one — for $45 million, about $1.3 million a start, if he avoids slicing his pinky finger on a drone and isn't suspended for using pine tar that accelerates his spin rate.
Which brings us to the proper reaction, much more sobering, fueled by 21st-century sensibilities and a grasp of what sports should mean in a community. Why would this franchise, blessed not only with its first championship in 32 years but a heavenly tradition inside a spectacular canyon navigated via Vin Scully Avenue, risk a muddy, ineffaceable splotch on the classic "Dodgers" jersey script by signing a narcissistic, boorish, social-media-addled loner? Why risk disrupting precious clubhouse chemistry that is borderline miraculous in a pressurized, major-market, high-expectations franchise? Why pay Bauer, whose otherwise erratic career only recently soared to a Cy Young Award plateau, significantly more than the beloved Kershaw, long established as a first-ballot Hall of Fame and worthy of a statue at Chavez Ravine?
I understand why Dodger Stadium is a temporary COVID-19 vaccine site. I don't understand why it's the new home of a toxic pitcher who has insulted transgenders, sparked the online bullying of women, joined the chorus that Barack Obama wasn't born in the U.S. and ridiculed the importance of purging the Cleveland Indians' nickname and logo. It was only 2 1/2 months ago when the Dodgers, citing "economic devastation" and 2020 losses of more than $100 million, laid off an unspecified number of employees.
Now, they've committed $102 million to a Twitter Twit who also has the leverage to opt out the next two winters (and most certainly will before the third). Have they forgotten this is the organization of Jackie Robinson and Dodger Blue, supposedly one of sport's safest havens? Isn't Los Angeles a liberal bastion influenced by all sorts of Hollywood titans who won't like Bauer from their dugout seats even if he posts a 1.73 ERA, 0.79 WHIP and 36 percent strikeout rate, as he did last season in dominating the National League?
To use my own expletive, what the f—k are they thinking? They don't even need him, having assembled a staff loaded with other big arms who can start, such as Dustin May and Tony Gonsolin. Dodgers executives Andrew Friedman and Stan Kasten claim to have vetted Bauer. If so, was the process performed with blinders as they dreamed of a postseason blur: Bauer, Buehler, Kershaw?
"There is some stuff that's more public with Trevor that definitely was something that we wanted to dig into," Friedman said. "In our conversations, he's alluded to past mistakes he's made. We came away from it feeling good about it. Now, obviously, time will tell, but I feel he's going to be a tremendous add, not just on the field, but in the clubhouse and community."
How dare Friedman speak about the community when, for six seasons, the Dodgers blacked out 70 percent of their potential southern California television audience while immersed in the greed of a $8.35 billion cable deal? For every fan who calls a talk show and cheers the deal, there's a parent who'll have to explain to a son or daughter why Bauer wrote of the LGBTQ community, "I identify as a 12 year old." Or why Bauer repeatedly fired mean tweets at a female college student who cried when his followers continued to harass her. Or why he sparred on social media with a female media member, based in New York, who said her life was bombarded by death threats and Holocaust jokes.
The Dodgers navigated a pandemic season with relative ease, ego never entering the equation despite the presence of numerous star players. This screwball could sabotage it all — regardless of what he says about maturity and perspective, about growing up in suburban Valencia as a Dodgers fan and sitting in the left-field bleachers with his father, listening to Scully on the radio.
"Everyone makes mistakes in the past," said Bauer, who turned 30 last month. "I try to learn from them. I try to learn as quickly as I possibly can, try to understand other people's viewpoints on things and be better in the future. I think if you look at my history as a baseball player, my history on social media, my history as a person, for those who know me well, they'll see that I apply that process to everything that I do. I'm committed to doing that moving forward, as well. And ultimately I'm here to be a positive impact on anyone that I can be, both in the community, in the clubhouse, on the field, at the stadium, whatever the case is."
Please. What has he learned, if anything, about staying off social media every time he wants to play bully? Should he invest in a punching bag? "I'm not going to go into specifics on everything, on all the conversations I've had with people across all walks of life over the past couple of years and all the things I've learned," Bauer said. "I can say I have learned from those, I've spent a lot of time talking to people to try to understand other peoples' perspectives, and I'm doing my best to be better in all walks of life. I am committed to being better on social media, on being better on the field, in the clubhouse, in life in general."
Progress? I'd say Bauer simply was being polite while flanked by his bosses at an introductory Zoom conference. Because only hours before, he'd taken to one of his various social media platforms to scold an autograph seeker who'd apparently ruffled him at a hotel. Was that really necessary — in his first days as a Dodgers? Said Bauer: "I love seeing fans in public. I do just think there needs to be a little bit of respect for personal space when someone is at their place of residence, just as human beings. We are people, too."
If he wants respect, he'll need to reciprocate. That's why his interactions in a championship clubhouse will be scrutinized by teammates, manager Dave Roberts, franchise executives and media alike. Think of the enormous figures on this team — Kershaw, Mookie Betts, Justin Turner, Cody Bellinger, Corey Seager, Buehler, Price. How will they respond if Bauer is behaving like a jerk? How will manager Dave Roberts handle things when this team has dealt with minimal controversy in his tenure, purging Yasiel Puig when his talent wasn't worth the hassle? As it is, Kershaw has left his future open-ended, hinting to the Los Angeles Times that he might prefer finishing his career close to his Dallas home, with the Texas Rangers. Much as Friedman is safeguarding against Kershaw's departure with Bauer's signing, might he also be pushing Kershaw out the door?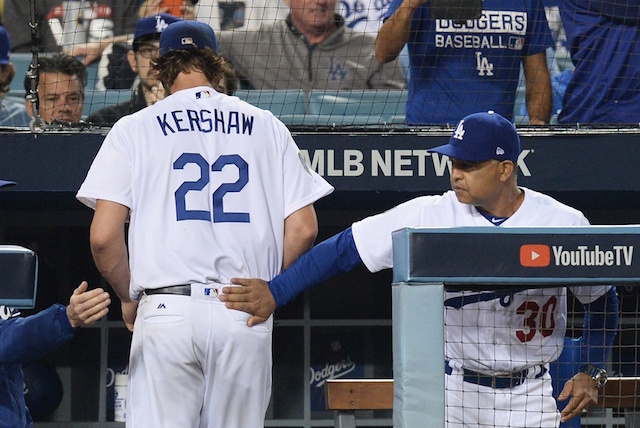 Especially if, say, Bauer gets the ball on a particular October night when Kershaw or Buehler want it?
Bauer's online sins are as revolting, in a sense, as the racist remarks and bullying that cost Chris Doyle his position as Jacksonville Jaguars' director of sports performance. It was a hideous idea made worse by the ugly social-responsibility record of new head coach Urban Meyer, who hired Doyle without vetting the events that led to his ouster at Iowa last June. Not until the move was denounced by the Fritz Pollard Alliance, a watchdog group monitoring the lagging process of Black coaching mobility in the NFL, did Meyer reverse course and force Doyle's resignation. Did he not learn anything from his turbulent reigns at Ohio State and Florida? Has he already alienated Black players on his roster before his first NFL game, with the media vultures who tailed him in the college ranks already swirling in Duval County?
"At a time when the NFL has failed to solve its problem with racial hiring practices, it is simply unacceptable to welcome Chris Doyle into the ranks of NFL coaches," wrote Rod Graves, executive director of the Alliance. "Doyle's departure from the University of Iowa reflected a tenure riddled with poor judgment and mistreatment of Black players. His conduct should be as disqualifying for the NFL as it was for University of Iowa. Urban Meyer's statement, `I've known Chris for close to 20 years,' reflects the good ol' boy network that is precisely the reason there is such a disparity in employment opportunities for Black coaches."
Said Meyer, explaining why he made Doyle one of his first hires: "I vet everyone on our staff. The relationship goes back close to 20 years and a lot of hard questions (were) asked, a lot of vetting involved with all our staff. We did a very good job vetting that one. I met with our staff and I'm going to be very transparent with all the players like I am with everything. I'll listen closely and learn and also there's going to have to be some trust in their head coach that we're going to give them the very best of the best and time will tell. … The allegations that took place, I will say (to the players) that I vetted him. I know the person for close to 20 years and I can assure them there will be nothing of any sort in the Jaguar facility."
Meyer could purge his mistake by simply removing Doyle.
The Dodgers can't. They just committed tens of millions to the bank account of a similar cad.
The 2021 season, as you know, might be our last hit of baseball for a while. Amid a volatile labor climate, who's the biggest critic of Rob Manfred? Trevor Bauer. Last summer, he chastised the commissioner for stalling tactics before a truncated 2020 season finally got underway, tweeting at Manfred: "You're holding a losing hand. Unfortunately, it's a losing hand for everyone involved, not just you. There's some saying out there about not killing the goose that lays the golden eggs. Check it out on the ole google machine. It's worth knowing." In Cincinnati, his ramblings don't matter. In LA, might they prevent the first MLB repeat since 2000?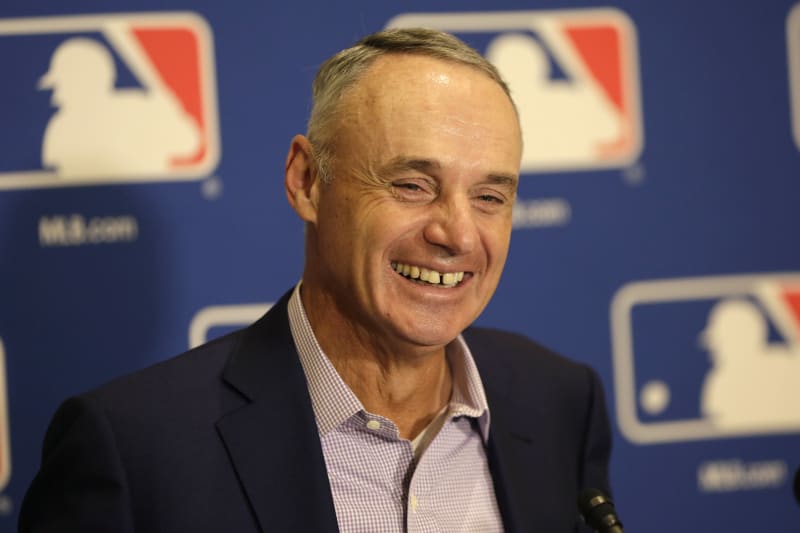 His Twitter handle is @BauerOutage.
If the lights go out at Dodger Stadium this season, you'll know who shut down the good times and killed a possible dynasty.