This is not simply a Kevin Mather problem. Rather, this is symbolic of what ails baseball — the rancid byproduct of an ongoing leadership crisis that would allow a hateful, xenophobic, sexually harassing cheapass to ever become CEO of the Seattle Mariners.
Like a purpose pitch in the face, the sport cannot get out of its own way. Just when spring training was generating buzz after the $340 million signing of dazzling Fernando Tatis Jr., by a San Diego outlier that wants to compete for championships regardless of market size, here we have the usual hubris from the corporate ranks. If you're a Mariners fan — and who would be, going on 20 seasons without a playoff appearance? — you're apoplectic today that Mather could survive longstanding accusations of workplace harassment to reach a point where he'd disgrace himself during a Rotary Club breakfast speech and tender a forced resignation.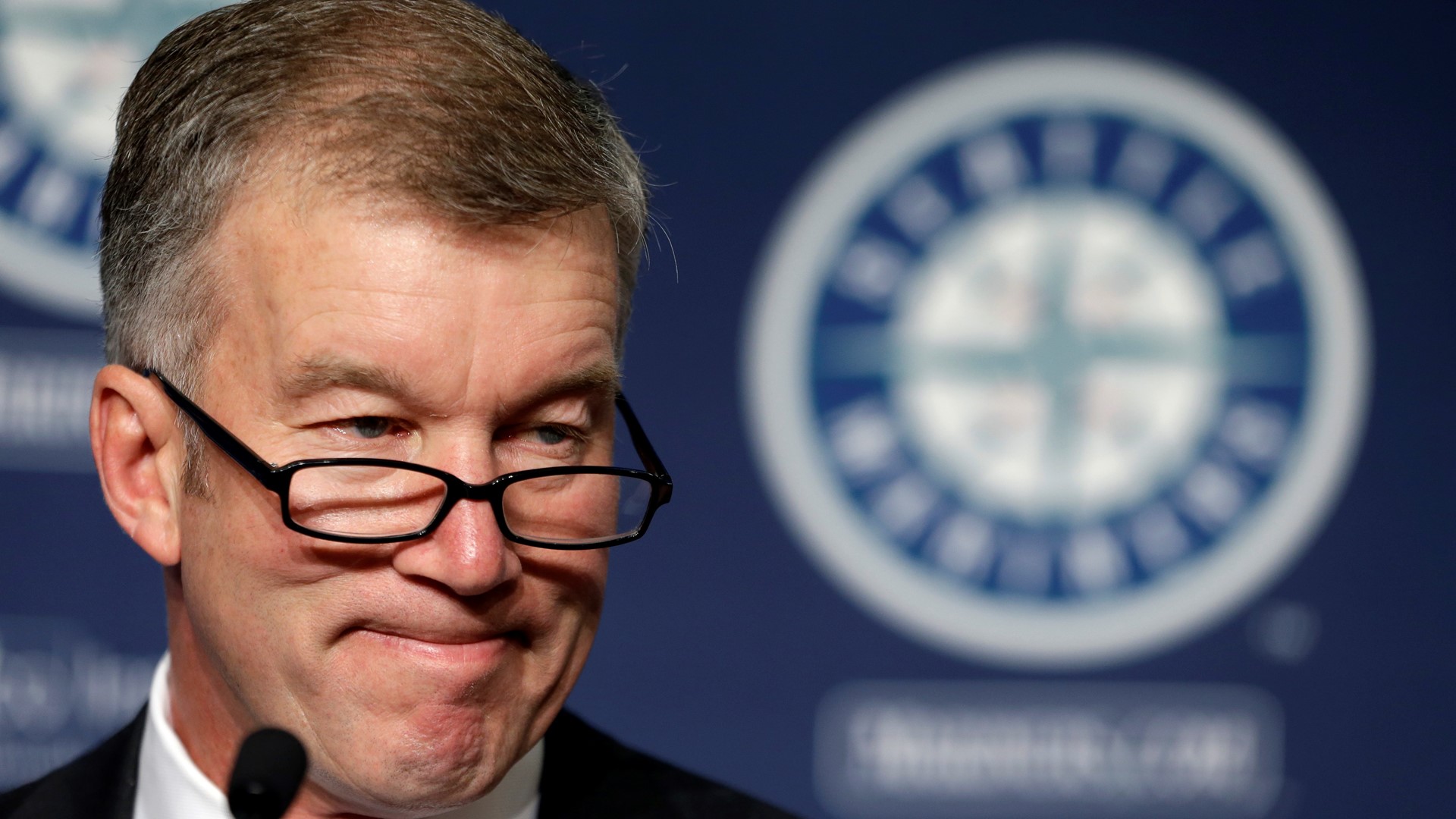 But frightful as it was to hear him ridicule the language struggles of two international players, what should concern the American sports kingdom was Mather's naked, arrogant acknowledgment: He didn't care if the Mariners were competitive, as long as he was protecting the team's bottom line, manipulating the service time of prized prospects and showing no interest in appeasing the paying customers. In that context, he wasn't outing only his franchise.
He was outing Major League Baseball, where I could argue that maybe 10 teams care about winning the World Series this year, leaving the other 20 to impugn competitive integrity and take advantage of fans who should view it as a consumer hint. You know, do something else with your lives than waste time, energy and money on tanking ballclubs during a pandemic.
Of course, Mather's mindset reflects that of many MLB owners. With the collective bargaining agreement expiring at season's end and a devastating work stoppage looming in 2022, why spend and try to win? We never figured the chief executive and president of a franchise would publicly admit as much. If ever a team needed to market young stars immediately, it's the Mariners, who can't keep dusting off ancient films of Ken Griffey Jr., Randy Johnson and a baby Alex Rodriguez. But instead of showcasing outfielder Jarred Kelenic and pitcher Logan Gilbert, Mather aimed to bilk them out of service time and make them wait an extra year for potential free-agency jackpots, the device used by too many teams to save millions by shipping them back to the minors.
"There was no chance you were going to see these young players at T-Mobile Park," said Mather, preferring to trot out "my big tummy out there in left field" rather than invest early in the gifted Kelenic.
Worse, Mather seemed bitter when discussing Kelenic's decision to reject a contract that kept him under club control an extra season, saying, "He's a 21-year-old player who is quite confident. We offered him a long-term deal — a six-year deal for substantial money with options to go farther. After pondering it for several days and talking to the union, he has turned us down. And in his words, he's going to bet on himself. He thinks after six years he's going to be such a star player that the seventh-, eighth-, ninth-year options will be undervalued. He might be right. We offered, and he turned us down."
What's the point of disrespecting the life decision of a potential superstar? Especially when you're running a team burdened by the longest postseason drought in North American sports? As offended as Kelenic was, Seattle fans were enraged — as Mather was praising a lesser prospect, first baseman Evan White, for accepting a $24 million guarantee and not asking the MLB Players Association for advice as Kelenic did. "I like Evan White," Mather said. "He's a nice young man."
And Gilbert? "You won't see him April 1," Mather said on Feb. 5.
All of which led Mariners managing partner John Stanton to toss Mather into Puget Sound, a fate he should have faced years ago. "There is no excuse for what was said, and I won't try to make one," said Stanton, who becomes acting CEO. "I offer my sincere apology on behalf of the club and my partners to our players and fans. We must be, and do, better."
Not a week earlier, MLB players were excited that Tatis, just 22, had signed a 14-year extension with the Padres. "I want the statue on one team. I want to be able to stay on one team and build my legacy in San Diego," he said. Was there actually hope in the labor clouds? Please. Poison always seeps from the management suites, and that quickly, talk turned from the game's abundance of magnetic young stars to a swindler in Seattle engaged in talent suppression. Is it any wonder Mike Trout, still the sport's face as he nears 30, says he talks to union chief Tony Clark "probably once a day" about the impending doom?
"No idea," Trout said when asked about a work stoppage. "I'm just learning new stuff about it, and when stuff comes up that (Clark) asks me, I answer it. Hopefully it gets resolved, and everything coming up, because Major League Baseball is a great thing for our country, especially now during the pandemic. And we need it to go forward."
As a Trout admirer, I'd like to include the Angels among those trying to win it all. They aren't — a waste of an all-time great who has experienced one playoff series in his 10 seasons. They are sandwiched between the majors' best two teams, the Dodgers to the north and Padres to the south, and the winner of this fascinating SoCal scrum probably will face the Yankees in the World Series. The White Sox, after years of rebuilding, finally are contending in the American League, along with the Twins and Blue Jays. The Braves, Mets, Nationals and Cardinals are trying in the National League. I omitted the Rays, because the minute they yanked Blake Snell from Game 6 of the Series, then traded him to San Diego, they morphed from a miracle to a tanker. The Astros? Without a cheat code, they aren't trying.
Ten teams. That's it.
No Cubs. No Red Sox.
And a National League Central that looks like a Triple-A league.
The union is disgusted. Sure, it's cool when Tatis and other stars get paid, but the next level of veterans again is being ignored on the market. As Mather put it, as the Bellevue breakfast crowd choked on its pancakes and bacon: "We have taken the position that there are 180 free agents still out there unsigned, and sooner or later, these players are going to turn their hat over and come with hat in hand, looking for a contract."
Poor Seattle. This might be as painful as losing the Sonics.
Among the prominent names in labor negotiations will be Gerrit Cole. Yes, he of the nine-year, $324 million deal with the Yankees. When two-thirds of the franchises aren't spending what they should — and projected team payrolls in Pittsburgh, Baltimore and Cleveland are less than Trevor Bauer's $40 million salary with the Dodgers — the players are more concerned about a lopsided system of haves/have-nots than the fans.
"For me, it just goes back to competitiveness," Cole said. "We have a lot of great veterans that offer great entertainment, a quality style of baseball, that continuously are being pushed out because surplus value on younger players is too high — the analytics are driving the game in that direction.
"When it comes down to it, if we have clubs that aren't competing and they aren't doing right by their fan base. Clubs that win multiple World Series and then just tear it all down, I worry about losing a generation of fans. I worry if we're doing fans in those cities into disservice. I would like to see the middle of divisions, the middle of the league, incentivized to compete."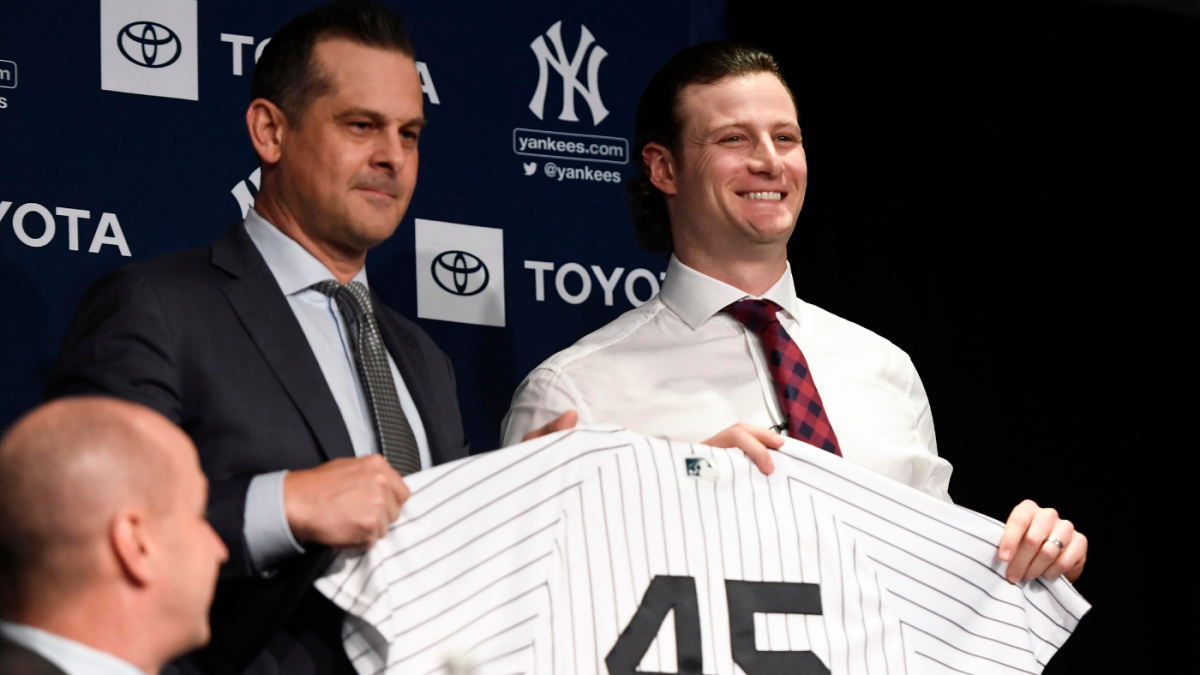 If pitching for the Dodgers once felt like a curse, with the pressure to win a Series every year, Clayton Kershaw now cherishes his good fortune after finally claiming a ring. "The motivation is the fact the Dodgers are one of the few teams that are actually trying, you know?" he told the Los Angeles Times. "Like when you look around the league, we have a great opportunity to win another one. So there's motivation in that, knowing that I'm very fortunate to be on a team that actually tries to win every single year is pretty cool. You see around the league, a lot of these … big-market teams are not trying to win and trading guys and doing different things and not spending money."
Said Padres reliever Mark Melancon, who, years ago in Pittsburgh, played for a talented small-market team that didn't keep its best talent: "It's sad when there's only 30 teams out there and you get a sense that a lot of them don't want to win. So to see San Diego step up and be in a little bit of a smaller market and really go for it is fun and exciting. It's a shame to see big-market teams kind of dump, you know?"
Cubs. Red Sox.
Sensing a theme?
"Being in this game, you know what (Mather) said is true to about 99.9 percent. It happens. It's just not out there and it's just not said," said Cubs star Anthony Rizzo, who has watched teammate Kris Bryant subjected to the same service-time manuevering. "There's stories written on it. There's teams that manipulate service time. There's teams that do it all the time. … I'm happy it's out there in the public now and people are seeing that this is the way it is."
Seattle isn't a major market, but two decades without a taste of October is a travesty. Mariners ownership had no choice but to remove Mather or forget about ever signing a serious free agent. Imagine the CEO of a franchise long defined by Ichiro Suzuki, saying this about former Mariners pitcher and current special assignment coach Hisashi Iwakuma: "Wonderful human being — his English was terrible. He wanted to get back into the game, he came to us, we quite frankly want him as our Asian scout/interpreter, what's going on with the Japanese league. He's coming to spring training And I'm going to say, I'm tired of paying his interpreter. When he was a player, we'd pay Iwakuma `X,' but we'd also have to pay $75,000 a year to have an interpreter with him. His English suddenly got better. His English got better when we told him that."
And imagine what Latino players thought when Mather said this of another top prospect: "Julio Rodriguez has got a personality bigger than all of you combined. He is loud. His English is not tremendous. Everybody says he'll be here in 2021. He won't be here till 2022 or 2023."
Sigh.
If ever a U.S. sport needed relegation, it's baseball. Unlike the English Premier League, which demotes only the bottom three teams, MLB could relegate the Mariners, Pirates, Orioles, Rockies, Tigers, Rangers, Royals, Diamondbacks, Reds, Marlins, Giants, A's, Brewers, Indians …
And Cubs. And Red Sox.
But, hey, have you heard? They're deadening the baseballs! After six years of farcical home-run totals — coinciding with Rob Manfred's reign as so-called commissioner — the overlords think fans suddenly want sacrifice bunts.
No. They want teams to invest their profits into the product.
And try to win instead of committing consumer fraud.