Yep, this is absolutely what America needs right now, a political argument about a logo. This is where we are in 2021: A truther who has said the world is flat, Kyrie Irving, lobbying to replace the old, white dude in the NBA silhouette — presumably Jerry West, though the league never has confirmed it — with an image of Kobe Bryant, whose memory is widely revered even if he hurled an anti-gay slur and was accused of rape by a teenager who wasn't his wife.
And we're actually supposed to hunker down and take sides on this matter, igniting a race inferno that has been reasonably tame since Donald J. Trump returned to his previous life as a golfing liar.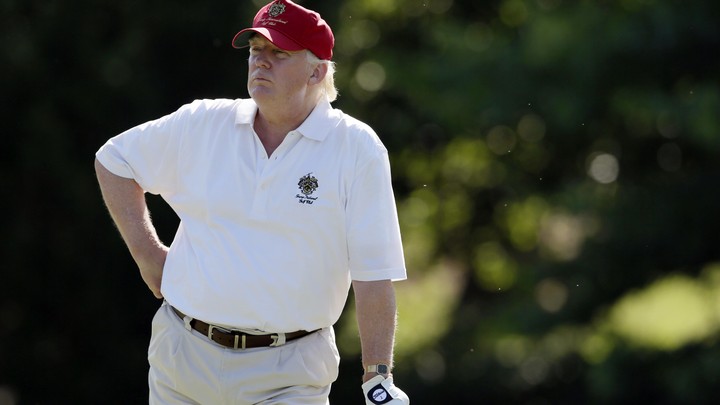 "Gotta happen, idc what anyone says. BLACK KINGS BUILT THE LEAGUE," Irving posted on Instagram, launching a campaign with a next-day addendum: "As a native Black man, a native Black king, it's part of my responsibility to continue to push our culture forward. I know that it probably was met with some people who love the idea and some people that don't like it. My thing is paying homage to the example that has been set by that man."
Normally, my debating reflex would counter with my pick, LeBron James. In the league's most turbulent era, he has melded all-time basketball greatness with an unprecedented double whammy: a social conscience potent enough to help dislodge Trump from the White House and a leadership presence resilient enough to guide the Lakers to a pandemic championship amid 95-day isolation. James has avoided scandal. James has remained a family man. James hasn't driven an SUV while gacked out on opioids. James should be The New Logo.
Until, I wondered: Why does anyone specifically have to be in a new logo?
Can't we just have something generic and inoffensive, exhausted as we are from activism fatigue?
The NFL logo is a red, white and blue shield with a football and eight stars. The Major League Baseball logo, with the same American flag colors, shows an indistinguishable batter preparing to hit a pitched ball that surely is juiced. The Olympics logo was designed with five rings from the participating continents at the time. The NHL logo is duller than commissioner Gary Bettman himself, a silver crest with diagonal lines. College football logos pay tribute to the cash-machine conferences, including the Big Ten's optical illusion. Major League Soccer's logo is half-empty (look it up). The only other sports logo that might depict a particular player is the WNBA's, an orange silhouette resembling the elegance of West's image, though the league won't say if it's Diana Taurasi.
So why exacerbate what remains a volatile era in the NBA when the logo simply can be redesigned without a person in mind? Or is that too easy?
What could be a fun discussion in another time and place — which historic figure best symbolizes what is fondly called the association? — is an attempt by Irving to use the logo as a power play. Understandably, he and other Kobe proponents think a Black legend should represent a league in which three-fourths of players are Black yet only one majority owner — Michael Jordan, also a prime logo contender — is African American. "I think he deserves it," Irving said. "I think his family deserves it. I think we deserve it (after) seeing greatness personified as Mamba. And anyone that's coming into the league should know that's the example that was set."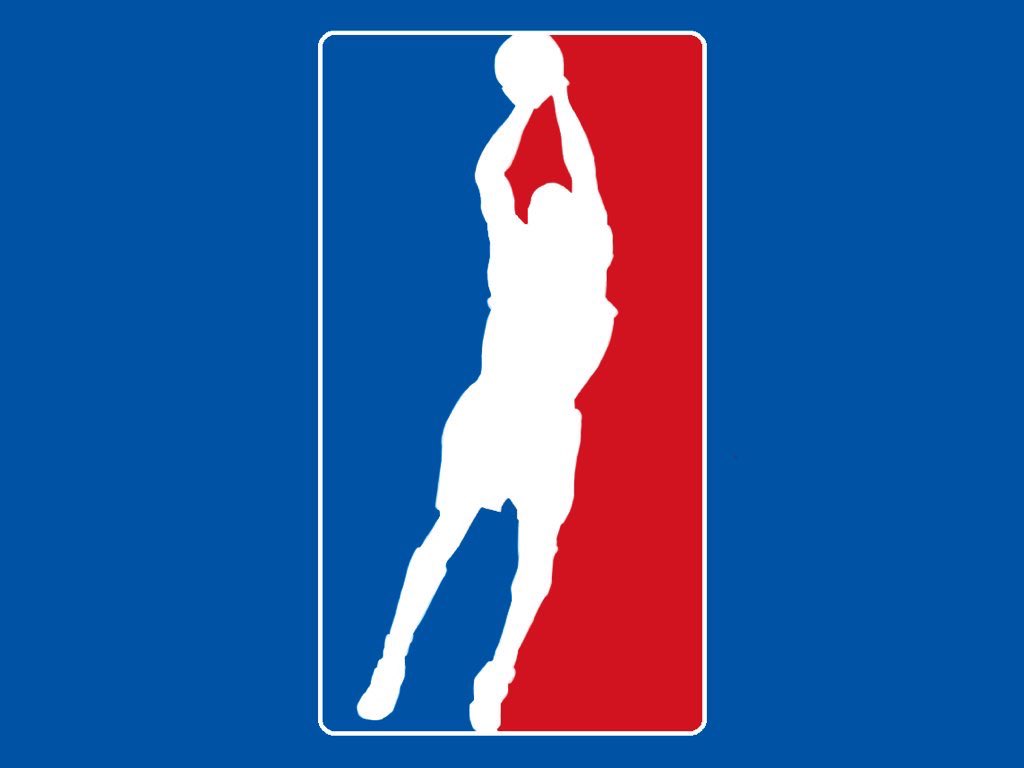 I am not opposed. I just don't understand why — right here, right now. The Black Lives Matter movement inside the Disney World Bubble, which included commanding signage and powerful game boycotts, didn't end the tension that roils the league today. We don't need a logo squabble poisoning the pot. Some Black players are reluctant to heed commissioner Adam Silver's hope that they take coronavirus vaccines, knowing a history of racism in the U.S. health care system has fueled a fear of injections within African-American communities. It reflects a continuing unease in the ranks about the virus, which hasn't stopped the league from conducting an All-Star Game next weekend despite opposition from James and other prominent players.
The league also is investigating a tweeted allegation by ex-Jazz forward Elijah Millsap that Utah executive Dennis Lindsey, who has helped build one of the league's leading contenders, told him this in a 2015 exit interview: "If u say one more word, I'll cut your Black ass and send you back to Louisiana." Lindsey denies making the comment and is backed by Jazz coach Quin Snyder, who was present during the conversation, but in a smallish market with a predominantly White population, the story has disrupted the team's rise and forced a busy Silver to state, "We take allegations of discrimination seriously, so do we also take the due process rights of those who are being accused, which is why we do full investigations. And in this case, the investigation is being conducted in partnership and in coordination with the Utah Jazz."
Meanwhile, Silver was voicing remorse about comments he made in 2019. In an HBO interview, he said Toronto Raptors president Masai Ujiri, one of only four Black executives running basketball operations in NBA franchises, was partly to blame for his altercation with an Alameda County sheriff's deputy after the Raptors won the NBA title at Oracle Arena. Video footage revealed that the deputy, Alan Strickland, initiated physical contact with Ujiri, and both parties dropped lawsuits last month. Said Silver at the time: "It's part and parcel of what comes with someone who is living on the edge a bit and is hard-wired to sort of march forward with incredible energy. And I think lessons learned for him — without assigning culpability or blame to anyone — as a leader, those are the kinds of situations he needs to learn to avoid."
After Ujiri's recent declaration that he was "completely vindicated," Silver told Canadian network Sportsnet, "I apologize to Masai for what I said in that interview. … Believe me, when I look at that now, I cringe when I watch it," adding that he regrets not checking "my own built-in implicit biases around a particular situation."
This as the NBA deals with its version of a Rooney Rule violation. The NFL has made a mockery of that rule, of course, with White team owners largely giving lip service to league requirements that Black candidates be seriously considered for head-coaching and executive positions. So explain why the Minnesota Timberwolves, after firing coach Ryan Saunders, were so quick to name a White replacement, Toronto assistant Chris Finch, without conducting interviews with numerous worthy Black candidates, including their own lead assistant coach, David Vanterpool? Finch is an offensive innovator and disciple of Raptors coach Nick Nurse, who has won an NBA title with Ujiri. Still, why the mad rush? With the league's worst record, it's not as if the Wolves are going anywhere.
The swirl of racial conflicts continued Friday night when James, shirtless, went on the attack in his post-victory Zoom interview. Soccer star Zlatan Ibrahimovic had been critical of James' activism, saying in an interview with a Swedish network, "I don't like when people have some kind of status, they go and do politics at the same time. Do what you're good at. Do the category you do. I play football because I'm the best at playing football. I don't do politics. If I would be a political politician, I would do politics. That is the first mistake people do when they become famous and they become in a certain status. Stay out of it. Just do what you do best because it doesn't look good."
Responded James: "I would never shut up about things that are wrong. I preach about my people, and I preach about equality. Social injustice. Racism. Systematic voter suppression. Things that go on in our community. Because I was a part of my community at one point and saw the things that was going on, and I know what's going on still because I have a group of 300-plus kids at my school that are going through the same thing, and they need a voice. And I'm their voice. I'm their voice, and I use my platform to continue to shed light on everything that may be going on, not only in my community, but around this country and around the world. So there's no way I'd ever just stick to sports, because I understand how this platform and how powerful my voice is."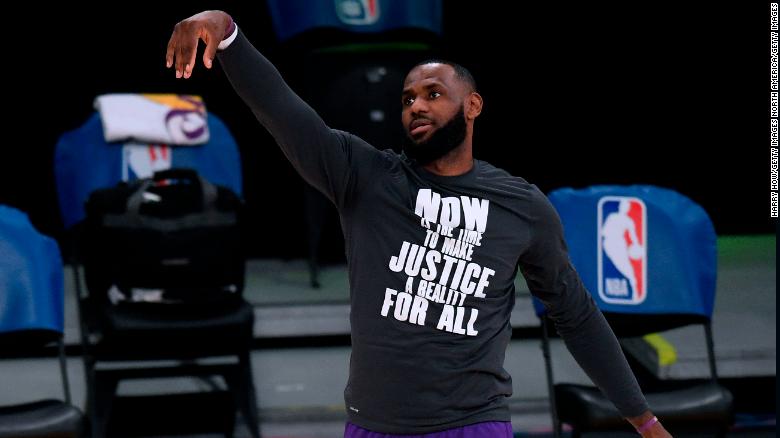 LeBron also made Zlatan look bad, recalling how Ibrahimovic had spoken in 2018 about "undercover racism" he'd encountered from media in his native Sweden. "I am not Andersson or Svensson. If I would be that, trust me, they would defend me even if I would rob a bank. They would defend me, I tell you," he said then.
Said James: "He was the same guy who said when he was in Sweden … because his last name wasn't a certain last name, that he felt there was some racism going on when he was on the pitch. I speak from a very educated mind, so I'm kind of the wrong guy to actually go at because I do my homework."
On the same night, the NBA's official minor league, the G League, was looking into claims by former NBA guard Jeremy Lin that he is subjected to racism. Now with the Santa Cruz Warriors, Lin wrote in a Facebook post, "Being a 9 year NBA veteran doesn't protect me from being called `coronavirus' on the court." Over the weekend, Lin tweeted he wouldn't be "naming or shaming anyone" in the probe. Wrote Lin, who briefly rocked the sport with scoring flurries as the first American-born NBA player of Chinese descent: "What good does it do in this situation for someone to be torn down? It doesn't make my community safer or solve any of our long-term problems with racism."
So, with considerable angst bubbling in the National Basketball Association, we're going to approach a revamped All-Star Sunday — and the outsized media attention accompanying it — with furious sparring sessions about the logo? As Bryant's widow was weighing in with her approval ("love this @KyrieIrving"), she also was learning for the first time that actress Evan Rachel Wood had called her late husband "a rapist" the day of his fatal helicopter crash.
Vanessa fired back at Wood. "Your false, insensitive, defamatory and slanderous tweet on 1/26/20 is vile and disturbing to say the least," she wrote. "Behavior like this is part of the reason why innocent black men go to jail for crimes they didn't commit. An accusation doesn't make someone guilty. YOU DON'T KNOW THE FACTS OF THE CASE."
You know what's crazy? Jerry West never wanted to be the man in the logo. It just happened that way as a league-commissioned consultant poured over various images in 1969 and came up with what appears to be West. Thus, The Logo was born. Four years ago, West seemed agonized about the topic when appearing on ESPN's "The Jump" program. "Again, it's flattering. But it's also, I think — if I were the NBA, I would be embarrassed about it," he said. "I don't like to do anything to call attention to myself, and when people (call him The Logo), that's just not who I am. If they would want to change it, I wish they would. In many ways, I wish they would."
The NBA can change the logo, sure.
To the simple image of a basketball, round and pebbled and not at all flat, unlike Kyrie Irving's complicated world.