Although I did write weeks ago that sports media, out of necessity, would likely cling to the Quarterback Carousel up until the NFL Draft; no one could've anticipated the bombshell that has dropped regarding one of the league's superstars. Three-time Pro Bowl signal caller, Deshaun Watson, is being sued by at least three different masseuses for alleged sexual assault. Yeah, all of this developing in the midst of a demand by Deshaun to be traded from the Houston Texans. I've never seen anything quite like this! The hard part? How are we "supposed" to address this publicly, without providing a disservice to our audience, nor the parties involved in this lawsuit, given its troubling nature?
Upon researching the limited amount of material originally made available on the matter; I immediately began to scour the national airwaves to gauge reaction, in preparation for our local afternoon drive show. After all, I do live and work in Charlotte, which happens to host a franchise that is hell-bent on getting D-Wat back to Carolinas. No tiptoeing around this one was going to be permitted by our listenership.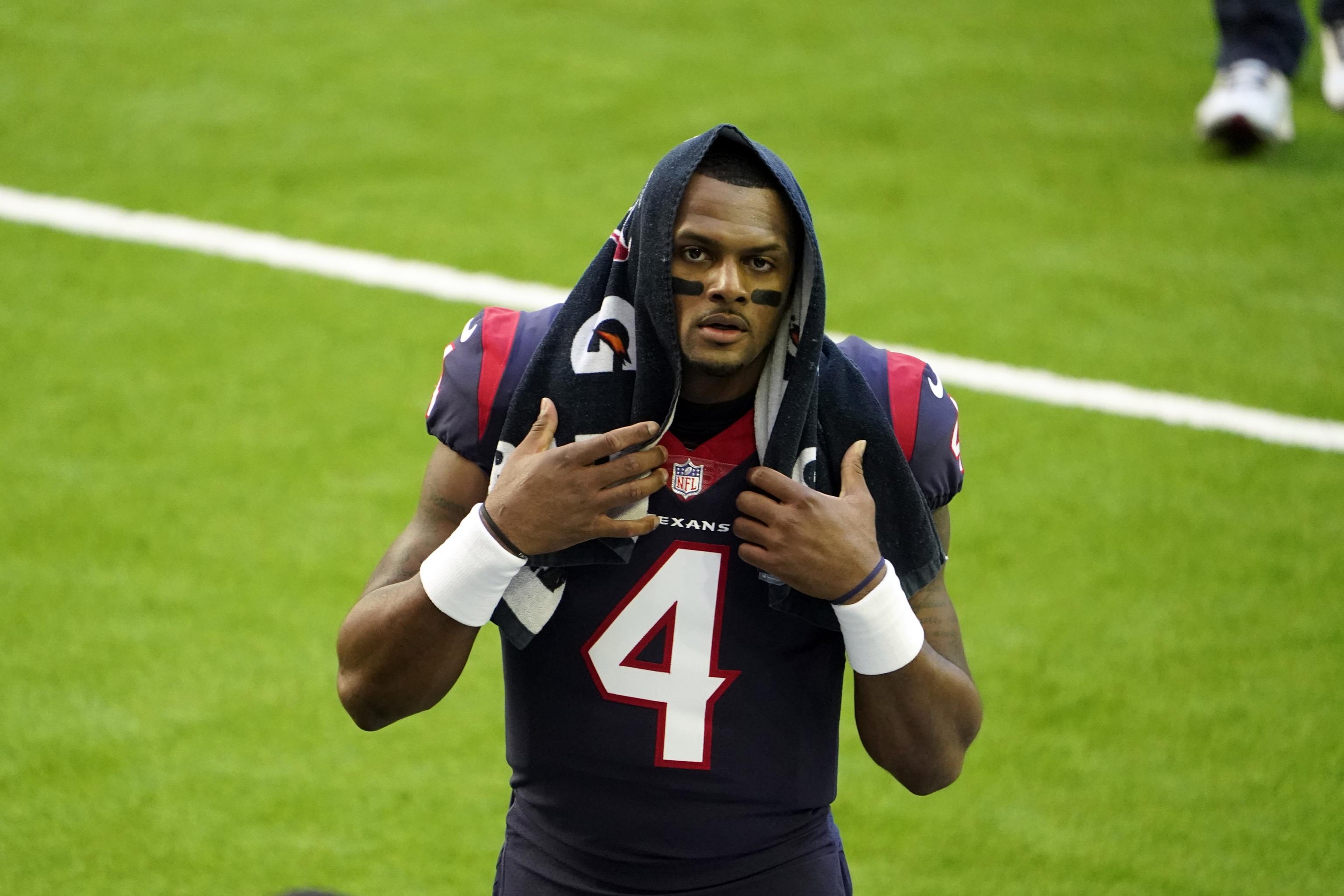 My first stop was to Undisputed to hear what Skip & Shannon had to say. I ultimately found the greatest value in Shannon speaking from his experience as a former pro athlete regarding regular interaction with masseuses. As is usually the case, I thought Unc did a masterful job highlighting best practices when engaging in activities of this nature as to protect the athlete, and the therapist, from any potential issues or misunderstandings. Shannon possess a rare talent to be authentic and insightful, while also being respectful, especially when it pertains to delicate circumstances such as this. You got skills Brotha Sharpe!
Next, I flipped over to peep the First Take crew. I needed to hear Stephen A. specifically articulate the gravity of the situation Deshaun has now found himself in. Different from Shannon's perspective, I correctly anticipated Stephen A. would approach this from a seasoned journalistic point of view. That said, I definitely appreciated the sensitivity in tone and delivery he utilized in evaluating the information that had been presented involving the plaintiffs and Watson thus far. Real talk, I marvel at the man's impeccable timing and ability to add just the right amount of entertainment value or humor to contrast the seriousness of certain topics.
I also noted the fair and objective positions all three people at the desk maintained throughout the segment. Obviously, and rightfully so, topics involving the wellbeing or disrespect of women can impassion Molly. I genuinely value her input, especially on these kinds of topics, as to make sure I am considering all of the necessary vantage points for objective discussion. I love their show! It's can't miss for me.
Lastly, given the legal component of these sexual assault allegations surrounding D-Wat, I desired a unique insight from someone with legal experience, but also an understanding of NFL culture. Pro Football Talk's, Mike Florio, did not disappoint! I appreciate the simplicity in which Mike navigated the intricacies of the NFL's Personal Conduct Policy, the precedent for civil law suits involving players, the uniqueness of this particular case, and ultimately what he'd do were he in Mr. Watson's shoes. I doubt there is anywhere better to rival this caliber of content. Florio is the real deal!
Now that I had heard various qualified takes on the alarming matter, from people I respect in the industry, it was time for me to make a determination as to how I would address this with our audience. What would be my public stance here? I can't be Shannon, Stephen A., nor Florio. It was necessary I offer up my own observations, though admittedly, moderately influenced by their expertise. How would my commentary land for our fan base? For a variety of reasons, I anticipated it would be received with mixed emotions, and thus needed to prepare accordingly.
In the end, I came to the conclusion that in America, we all are afforded the presumption of innocence until proven guilty under the law. Knowing full-well that the NFL Personal Conduct Policy is not bound explicitly to that law. Although I too find the allegations against Deshaun Watson disturbing, now is not the time, and I am not the arbiter, to convict or exonerate him within the court of afternoon drive. As I routinely remind our listenership, my responsibility is not to tell them what to think. I simply share with them what I think, while providing an inviting climate for concurring or differing thought. I'll leave that propaganda radio for somebody else.