Maria Taylor. Cari Champion. Mina Kimes. Sarah Spain.
If you were to come up with a list of the best women personalities in sports media, those four names would probably highlight the top of the list. These four women also have something in common that expands much further than just creating compelling content on TV, radio or podcasts. Each one has inspired women across the country to pursue their dream in sports media. 
One specific example is happening right now in Memphis.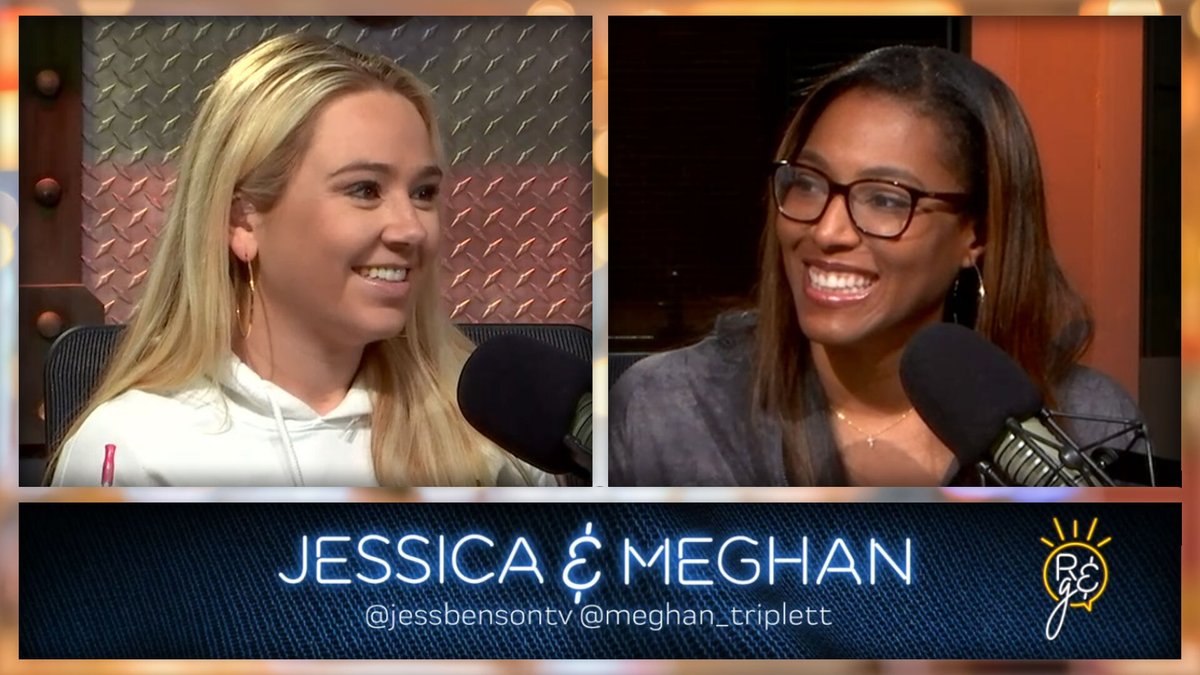 Jessica Benson and Meghan Triplett are the hosts of Rise and Grind, a daily podcast centered on the Memphis Grizzlies. The duo host the podcast for Grind City Media, a content partner with the Grizzlies. Benson and Triplett hold a unique distinction in their market, in that they're the only all-woman sports show in Memphis. 
"It's definitely a blessing," said Triplett. "The best thing about our show is that it's not just for women. We're two women that can discuss different things, from sports to pop culture and more."
Benson was doing local news on TV when she decided she wanted a change. Triplett, originally from Memphis, was in Boston as an anchor for the Lacrosse Sports Network. Grind City Media wanted to create a morning podcast that would broadcast on YouTube, as well as the Grizzlies app. Benson and Triplett were given the opportunity and quickly rose up the charts in Memphis. 
"Grind City Media has done a great job of creating unique content from the perspective of being in house, meaning that we work within the Grizzlies organization," said Benson. "Meghan and I really created the show from scratch."
Benson and Triplett have created a show that's both genuine and entertaining. That's an accomplishment, seeing as both came from the TV side and knew that podcasting was going to require an adjustment. 
"It's very different," said Triplett. "Even with the dynamic on our show, which you can watch live on YouTube, learning how to describe things, whether it's an injury or something else, there was an adjustment period. I did a podcast a few years ago so that was a great help, but I loved the idea of hosting a podcast, because you can work on your voice and it makes you more comfortable. In TV there are a lot of other aspects that you have to be thinking about at the same time."
"I think one of the really cool things about our show is that it's not just an audio podcast, we have a video element to it as well," said Benson. "We bring up various social media posts that we highlight during the show, we show highlights, soundbites, it's kind of merging all of the mediums together. I was really lucky that I had an opportunity to do fill-in work at 92.9 ESPN. That's what opened my eyes, that maybe, I could have an opportunity to use my voice more and to have longer time to talk about the sports that I love."
There's more women than ever in the sports radio industry. That's a sign of progress, but there's still a need for more talented women on the airwaves. Women haven't often had the opportunity to look up to other women in sports radio. The industry has largely been dominated by male personalities, so giving women the space they deserve and the room they need to grow on the air has been limited. So who were upcoming female talent supposed to look up to then? 
It's why the emergence of personalities like Champion, Kimes, Spain and Taylor have been so critical. They've broken through a door that people such as Benson and Triplett can now follow. 
"I think it's huge," said Benson. "I think it's always been there but now we have a situation where more women have been given opportunities to have a larger platform. The next generation of women will have someone to look up to. I never necessarily wanted to do sports talk radio because I didn't have anyone that I was looking up to. Now I'll listen to Sarah Spain's Show. Here locally in Memphis, Meghan and I are the only women in this kind of platform. There are amazing women all over this industry, but in terms of a long form sports show, Megan and I are it here. Hopefully someday there will be a multitude of women in Memphis that are doing the same thing we are."
"One of my best friends, and someone I really admire is Maria Taylor," added Triplett. "I've gotten to follow her to where she is today, and she's the one I lean on most. When she goes through things, she'll call and say, 'I don't want you to ever have to go through this, or be on the lookout for this'. Dealing with the crazy busy schedule she has, she tells me how she manages prepping and how naps are so important.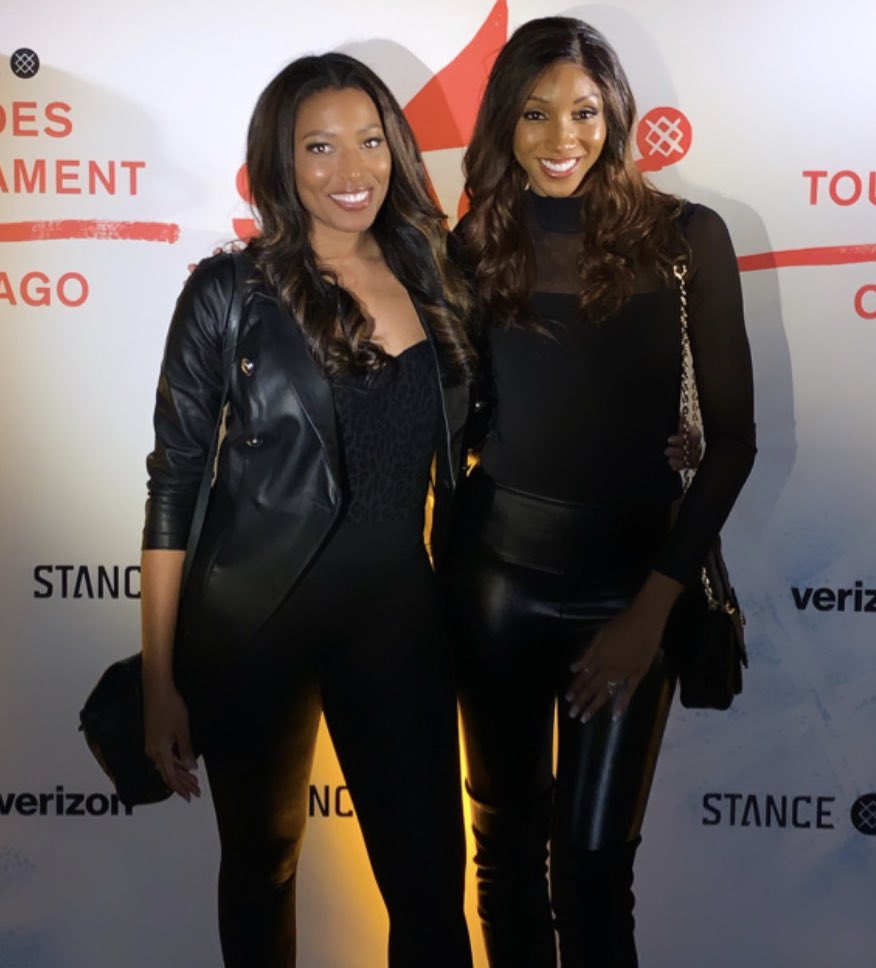 "One of the things she's teaching me right is you can say no to certain things. You don't have to say yes to everything, because sometimes we're in the space where we think, one day they're going to take this opportunity away from us. That's an awful space to be in. Another mentor of mine is Cari Champion. She's someone I lean on so much. She's getting so many opportunities right now and her podcasts are amazing."
Breaking into the podcast space and being successful is tough enough, but if you add in the element of two women trying to connect with a heavy male audience, it's arguably the toughest hill to climb. Benson and Triplett have never let that challenge deter them. If anything, they've embraced the challenge and made the show likable by every person, regardless of gender. 
"I think we're really fortunate that the audience consuming our show has been incredibly supportive," said Benson. "I personally haven't felt much pushback. The show we do is for everyone that loves sports and pop culture. It's just an entertaining way for people to start their day. You shouldn't want to tune in because we're two women, you should want to tune in because we've got interesting and smart things to say."
Benson and Triplett have found their voice. But being under a team umbrella, means you sometimes have to walk the line. That issue though hasn't created any problems yet for the Memphis duo.
"It's an interesting balance to strike, said Benson. "We're fortunate in that the Grizzlies don't necessarily handcuff us. When they created an opinion-based show, they knew it'd involve us talking about the team on a daily basis and sometimes that doesn't always lead to everything being roses. It's nice to be able to feel like we have an honest space where we can be critical of the team if it's warranted. We share space in a building with the Grizzlies so there's definitely a line you can't cross. But you have to be authentic in the way you talk about the team, because fans are coming in and they expect the truth. We have some really smart basketball fans in Memphis, and I respect them, and want them to feel like they'll be treated to an honest conversation about the team when they listen to us."
"It's how you say certain things," Triplett added. "We're not negative people, per se. I grew up a Grizzlies fan so it's hard for me to be negative towards them. There's never really a need to go in on a player. On our show, we give opinions on certain things, but we're also honest and truthful."
Big things are on the cusp for both Benson and Triplett. That includes the Rise and Grind podcast, which has the unique feature of being aired live every morning on Youtube. Podcasts are evolving, just like every other form of media, so it makes sense that live video is the next big transition to come to the space. It's a feature Benson and Triplett have not only embraced, but have created a community of viewers and commenters that help make the show what it is.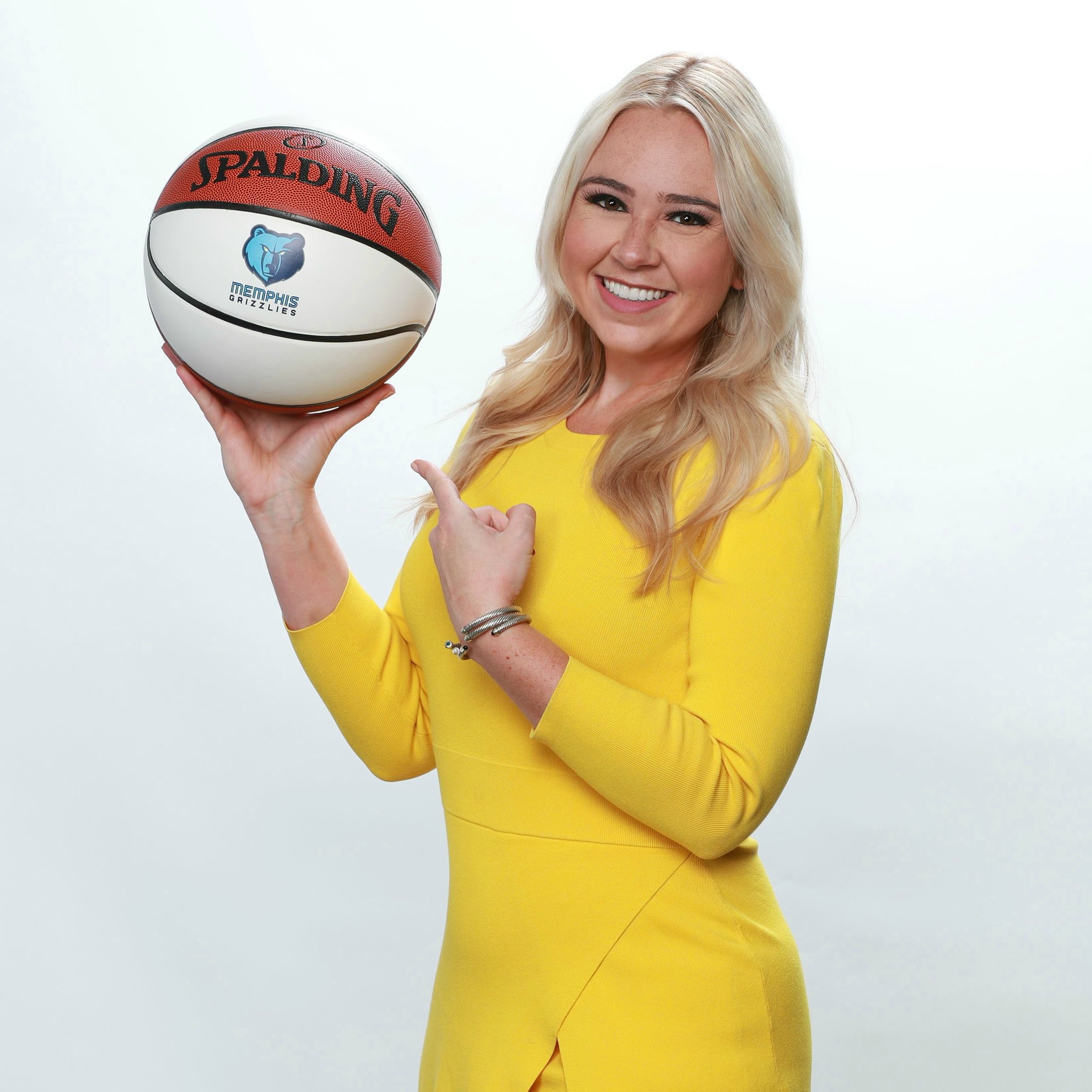 "It's at least the future for our show," said Benson. "I think it just goes to show mediums in sports media continue to evolve. I think people prefer to watch it on Youtube."