How Do You Handle The City's Savior Suddenly Being Done?
"The show on Monday after Lamelo's injury was announced was a somber one."
Gut wrenching is a phrase we use around injuries in sports. It is an apt description for the broken bones suffered by Paul George in 2014 at Team USA trials and Louisville's Kevin Ware a year earlier during the NCAA Tournament. Those kind of injuries are gut wrenching for obvious reasons. Thinking about them or looking at them is physically hard.
Then there are the injuries that are gut wrenching because of the implications for you as a host. Two markets have experienced a very particular subset of these injuries within the last 12 months.
It is the injury to a rookie player deemed the future of the franchise, the savior for fans of the home team. During football season, Cincinnati lost Joe Burrow and just recently, Charlotte has lost LaMelo Ball. Their careers aren't over, but promising rookie seasons are and that can be painful for hosts in a market.
Mo Egger hosts the afternoon drive show on ESPN 1530 in Cincinnati. He says that to understand the disappointment around Burrow's rookie season being cut short, you first have to understand what having the first pick in the draft, with the opportunity to select a local kid with that kind of resume did for Bengals fans.
"The Bengals were not only getting the best player in college football, but the most famous, and after years of wrestling with whether or not Andy Dalton could ever take his game to another level, fans got a chance to imagine limitless possibilities for their quarterback," Egger says. "It also helped immensely that Burrow is a guy who drips confidence, something that isn't insignificant for beaten-down Bengals fans used to expecting the worst."
He says that the national narrative about Burrow being compared to the national narrative about the Bengals helped rally fans too. Before national writers started writing about how unfortunate it was that Burrow would have to play for the sad sack Cincinnati franchise, Egger says he had forgotten what passion for the team looked like.
"Given that it was obvious since before the 2019 season ended that the Bengals were taking Burrow with the top pick in the draft, I wasn't entirely sure what topics were going to present themselves, but it was refreshing to hear fans come to the defense of the Bengals and aim their ire at commentators who, in their eyes, seemed to almost be rooting for Burrow to end up somewhere else."
LaMelo Ball was received a little differently by fans of the Charlotte Hornets. Chris McClain hosts the morning show at WFNZ in the city. He says that the idea of Mello as a franchise savior didn't click right away with fans. That's fine by him though, because it meant more callers to his show.
"The early season buzz on LaMelo was good for talk radio because he was so polarizing. Many fans thought it was a great pick but tons were real skeptical because of his dad and his brothers and because of the talk about his struggles as a shooter. But it didnt take LaMelo long to win the whole city of Charlotte over."
Sure, it didn't take long. Handling and distributing the ball at age 19 like a perennial all-star has a way of getting people on your side. Averaging nearly 16 and 6 per night while watching your minutes per game slowly tick up has a way of turning doubters into fans.
Charlotte basketball fans have suffered. Throughout history, there have been a number of times commentators and analysts have pointed to the Hornets as "a team with a lot of promise". Very rarely were they a real contender though. Melo changed that attitude. McClain says that he had people believing that the franchise had stumbled upon its first true superstar since the days of Grandmama. That is why the Monday morning after Ball and the Hornets announced his rookie season was over felt like a funeral.
"The show on Monday after Lamelo's injury was announced was a somber one," McClain said. "He has filled Queen City sports fans with so much hope that it really stunk to feel some of that hope, at least for this year, leaving the fanbase. Plus, many fans have purchased tickets to games later this year and were excited to see him play and now realize they wont get that chance until next season. Real bummer."
For Charlotte fans, it was a fractured wrist that stole their superstar. In the other Queen City, when Joe Burrow was carted off the field with a torn ACL in Week 11, despair was mixed with anger. Egger says fans were pretty clear that this was their primary concern when the team drafted Burrow without upgrading the offensive line.
"They blamed the Bengals for cycling through offensive line coaches, for giving a pay raise to a shoddy right tackle, and for whiffing on some many draft picks on the offensive line. These were all reasonable criticisms, but when you add to it the seemingly cursed history of not only the Bengals, but of pretty much every Cincinnati sports entity, there was anger meshed with a 'here we go again' sense that Burrow's injury was proof that we simply cannot and will not ever have nice things. When an unfortunate moment in the present ignites a flood of very bad memories, the reaction is not good, and it sure wasn't that day."
That can be the danger in losing a rookie season to injury. Fans can have newfound vigor squelched. Conversations hosts haven't been able to have in years can so quickly turn into the familiar drumbeat of the universe being lined up against your team.
If you're in a place like Cincinnati, dealing with a fan base like the Bengals', Egger says it can be easy to wonder if that passion will ever bounce back to where it was the moment before it became clear that Joe Burrow wasn't getting up.
"With Bengals fans, there's always trepidation," he says. "The franchise's history is not a winning one, there have no playoff wins since January of 1991, and while I think the team's ownership does at times take some unfair shots from people who are a little too quick to blame the family that runs the team for every single thing that goes wrong, there is a massive amount of mistrust when it comes to how fans view the way the team is run."
He says that there is something different about Joe Burrow though. Fans seem a little more willing to believe that this is the only guy that can change a pattern that has become far too familiar in the fall. That is probably good for Mo's ratings and the team's ticket sales, but he says it comes with a sense of dread.
"Burrow's arrival has created a 'if not now, then when' vibe among most fans I hear from. If they can't win with a really promising quarterback working under a rookie contract, then when will this franchise every breakthrough and win something meaningful? Add to all of that the fact that the team's lease in its current stadium is up in 2026, and there is a very real sense that Burrow is quite literally here to save the Cincinnati Bengals, but along with that comes uncomfortable speculation about what will happen to the franchise if Burrow is either incapable of rescuing the team from the depths of the NFL, or more likely, never fully equipped to do so by the people running the franchise he was brought here to save."
That can be an interesting topic that keeps people tuned in for sure, but can Mo Egger really find a way to keep people interested in a conversation so filled with doom and gloom for what? Five years? Especially if listeners are dealing with anger for letting another talented prospect flop?
McClain has a different outlook. He wants his listeners to know that even without LaMelo Ball, there are reasons to pay attention to and talk about the Hornets.
"I do worry a bit that the Hornets excitement wont be the same this year without LaMelo, but they did win their first game without him and that seemed to remind us that this team is more than just one uber talented 19 year old," he told me. "If they find a way to make a playoff push without him, I do think fans will stay engaged. And, I know this, the long term hope in this fanbase is the most substantial I have seen in this town and I have been here since the Bobcats arrived in 2004. LaMelo and the personnel moves of Mitch Kupchak have us believing."
Obviously, it sucks to see a guy's first professional season come to such an unceremonious end. When you're on air, there is a fine line to walk. How do you reflect the fans' frustrations while also convincing them that there are still reasons to pay attention and keep tuning into your show?
Selling optimism can get you part of the way there. Mac is right. If the Hornets do make the playoffs this year, that is reason for Charlotte fans to say that things are improving and being interested to hear what WFNZ has to say about the team.
You also need to be real and vulnerable and let the fans know you feel the same way they do. You also wonder what the hell this means for the next how ever many years. Remember, misery loves company. But also remember that company can get bored quick if misery is all you have to offer.
Sam Mayes Got A Raw Deal But Tyler Media Made The Right Call
"You are being naive if you think a company should stand behind an employee that has put themselves in this situation."
I do not envy whoever at Tyler Media had to make a decision about Sam Mayes's future with the company after audio of a private conversation in 2016 was leaked to the media. Mayes and now-former co-worker Cara Rice made a few racist jokes at the expense of Native Americans.
The recording, according to Mayes, was made without his knowledge and leaked illegally. He says in a recorded statement that he should have been given the opportunity to address the recording on air and make amends.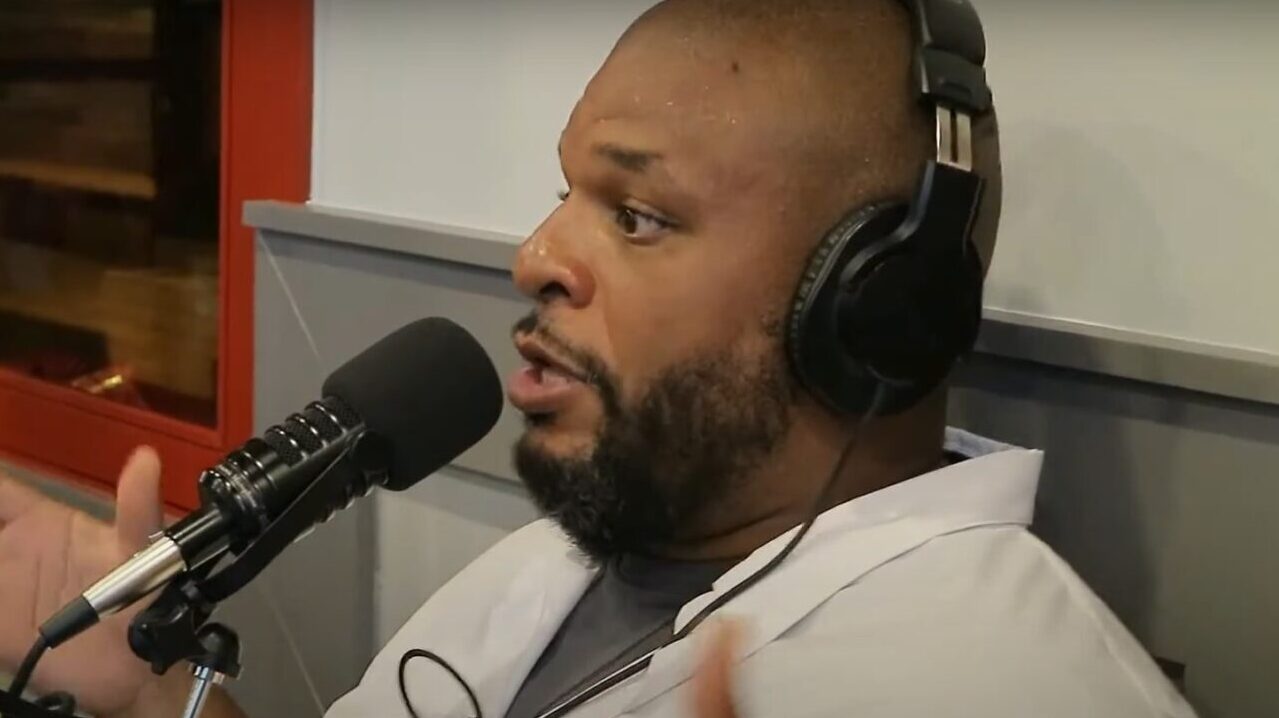 Maybe that is true, maybe it isn't. I hate for Sam to lose his job as the result of an illegal recording of a private conversation, but the fact is, that conversation isn't private anymore. Tyler Media didn't really have an option here. Sam Mayes had to go.
Someone had an illegal recording of the conversation and created an anonymous email account to send it to people in the Oklahoma City media. I was shown a copy of the email. The author states clearly that their goal is to see Mayes and Rice out of a job. There is nothing fair or just about that person getting exactly what they want. It feels slimy. I can't say that it feels like it wasn't the right call though.
We have debated whether or not someone should lose their job over comments made in a private conversation many times before. It happens in every field. It wasn't long ago at all that we were having this same debate about Jon Gruden. His emails to Bruce Allen and others were sent in private. Is it fair he had to go when they were made public? No matter what horrible things were in there, they were said with the understanding that it would stay between friends.
I am going to say the same thing about Sam Mayes that I did about Gruden when that story first broke. You are being naive if you think a company should stand behind an employee that has put themselves in this situation.
You read that right. The circumstances of how the conversations in these examples came to light are absolutely unfair, but the conversations came to light. How it happened is irrelevant. Any sponsor or boss that stands behind Sam Mayes or Jon Gruden would be endorsing the language they used, either inadvertently or very much on purpose. Try explaining that to a sponsor.
People at Tyler Media may know Sam Mayes's heart. He doesn't seem like a bad guy. The fact of the matter is, once the audio became public, their hands were tied. There is no mistaking what was said or who said it.
How can any seller or manager take Mayes to advertisers now? How can they put him in front of the Lucky Star Casino, one of the station's biggest advertisers? They can ask for an audience to let Sam explain himself and try to make amends. The Cheyenne and Arapahoe Tribes, who own the casino, are under no obligation to forgive or even listen.
Maybe the day will come where Sam Mayes bounces back. I hope it does. I hope he gets the chance to address his comments with members of Oklahoma's Native American community and listen to what they have to say in response. I do think it sucks that this is how his time at The Franchise comes to an end, but I get it.
If I have to explain to you why not to say dumb, racist shit, then I don't think we have much to talk about. But, it is worth noting that the recording of Mayes and Rice's conversation is proof that privacy is always an assumption, not always a fact.
In his audio statement, Mayes admits it is his voice on the recording. He also says that he was uncomfortable with Rice's comments and he tried to end their conversation. I'll take him at his word, but I will also point out that before he tried to end the conversation, he joined in on the jokes. Maybe when someone says that Native Americans are "too drunk to organize" it isn't a great idea to respond. All it leads to is proof of you saying something dumb and racist.
Again, I'll reiterate that how these comments came to light is unfair, but they did come to light. That is Sam Mayes's voice on the recording. He is joining in on the jokes about Native Americans being drunks and addicts. At the end of the day, the only thing that was done to him was the audio being released. He fully and willingly committed the firable offense.
What is the response to a client or potential client when they bring that up? All Tyler Media can do is try to recover and move forward. The company cannot do that with Mayes on the payroll.
Stop Prospecting, Start Strategizing!
"You cannot put a price tag on authenticity. It's very rare and hard to find these days."
Struggling to get new business appointments? Dreading making prospecting calls? Having trouble writing creative emails that seemingly never get a response?
Generating responses to new business outreach is easier than you think. Just make sure you do your homework first and keep it "Simple Stupid".
To do that, start with asking yourself these (3) simple questions:
#1: Did I do my home work on the business itself, their competition and those I plan on reaching out to?
#2: If I were on the other end of the phone and/or email with myself would I want to engage in conversation and/or reply to that email?
#3: Am I prepared to make a one call close given the opportunity to?
If the answer to any of these is "No"… do NOT pick up the phone and by all means do NOT hit the send button on that initial outreach email! Doing so will all but ensure you fall flat on your face. On the off chance you do happen to get the decision maker on the phone you won't make that great first impression that sometimes can be so crucial. First impressions are always important… ALWAYS!
Skipping over these critical steps is a sure-fire way to ensure your email is completely ignored and will not generate the engagement from the prospect you'd hope for. Successful prospecting is all about the front end digging and research. Do your homework first then strategize a plan of attack for your call and/or email. Taking these extra measures on the front end is absolutely "Mission Critical" and will set you up for much more success with your prospecting endeavors.
Now once you've answered "Yes" to all of the above, you're ready to attack with the knowledge and confidence that should set you a part from your competition. It's all about the Game Plan, and if you don't have one, you're destined for failure time and time again. Incorporate these (5) things into your prospecting Game Plan for your next call/email and watch your results dramatically improve:
#1: MAKE IT PERSONAL & CASUAL – Be informal, find out something interesting about them.
#2: MAKE IT SHORT & CONCISE – Be straight forward and to the point, people are busy.
#3: MAKE IT TIMELY & RELEVANT TO THEM AND/OR THEIR BUSINESS – Give them a good Valid Business Reason.
#4: MAKE IT INTERESTING, COMPELLING & INFORMATIVE – Be the expert they're missing.
#5: MAKE IT FUN – Fun people are easy to do business with and make it less like "work".
Lastly, and most importantly, Be Yourself! You cannot put a price tag on authenticity. It's very rare and hard to find these days. When clients do find it trust me, they value it and appreciate it way more than you'll ever know!
Good Producers Can Teach The World A Lot About Christmas
"A lot has to be accomplished in the lead-up to Christmas. So much of it happens in the background without much recognition."
Who is Carl Christmas in your house? Who is the one that makes sure everyone that needs to get a card does? Who comes up with the plan for the lights? Who takes the reins on the shopping?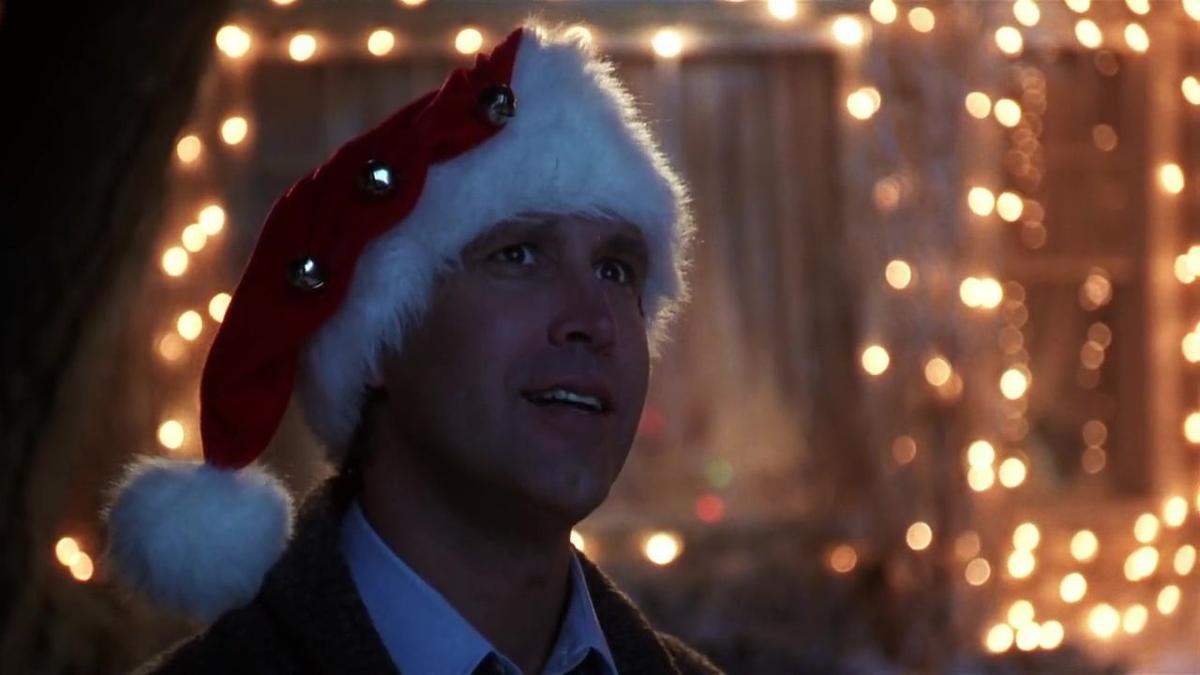 Every home needs one and in my house, that's me. December (including the last week of November) is my time to shine, baby!
One thing I have tried to impress upon my mom and wife this year is that shipping and supply chain delays are real. So, if you are planning on procrastinating on your online shopping this year (you know, like usual) someone (me) is going to have no presents under the tree.
Veteran producers are used to operate this way. Young producers, listen up. Your job involves the most delicate balance of any in sports radio. You have to help bring your host's and PD's visions to life. That means you have to be able to take their direction. But you also have to keep the host on target. That means you cannot be afraid to be forceful and lead when the moment demands it.
There's no value to being an unrepentant asshole to people, but you do have to hold them accountable. Look at that Christmas shopping example again. If you want to get what you want, you need to keep on task the people you know aren't paying attention to the potential roadblocks. It isn't selfish. It is making sure everyone gets the holiday W they are expecting. Sure, you would be disappointed if your gift doesn't arrive on time, but so will the gift giver.
Being a stickler for the clock or moving a host off of a topic that has no value is the same thing. Of course there is something in it for you, but you are also helping the host do his or her job better. They may get annoyed with you now, but if you save them from an ass-chewing from the bosses or slipping ratings, then they have reaped the benefits.
I guess the unfortunate difference here is that there may be no acknowledgment of what you did or helped them to avoid. Oh well. Every producer has to expect a certain level of thanklessness.
Producers have to take on that Carl Christmas role in dealing with sales too. Remember, just because the producer's name isn't on the show doesn't mean that isn't every bit his or her show that it is the hosts'.
It's like decorating your house for the holidays. You may have a certain design in mind. Maybe you have a traditional look you stick to every year. If your spouse or your kid comes home with a giant, inflatable Santa Claus in a military helicopter that they want on the lawn, you have a decision to make. Are you going to say no and suggest an alternative that aligns more with your goal or are you going to let your plan get run over?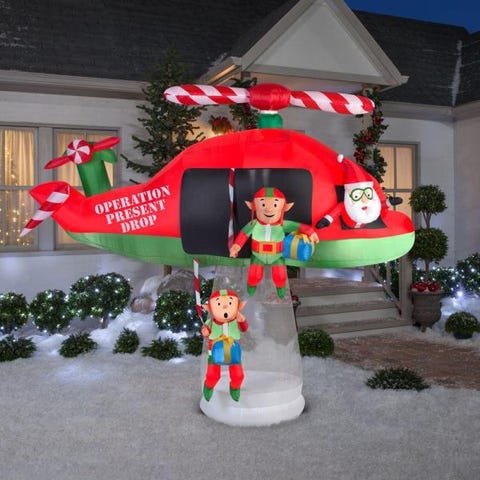 Sales has a job to do. It is to make sure their clients' messages are heard and to make money for the station. Both can be accomplished without sacrificing your show's quality.
If a seller comes to you and says he wants his client to come in for five minutes and talk about now being the time to book an appointment to have your garage floors redone, you have to speak up. You have an obligation to make sure that the seller knows that even five minutes of that will hurt the show and have listeners diving for the preset buttons on their car stereo. That isn't good for the station or his client.
Instead, offer to work with the seller and the client to come up with a piece of content that the client can put his name on and a 20-second ad read behind. Will the audience stick around to listen to some dude named Jerry talk about garage floors or will more people listen to you talk about the NFL playoff picture in a creative way and then still be there to hear Jerry's message about garage floors? The answer seems obvious.
A lot has to be accomplished in the lead-up to Christmas. So much of it happens in the background without much recognition. If the background work wasn't done though, the problems would be right out on the front lawn for everyone to see.
"Gatekeeper" is a term I really hate. It implies that someone is telling others what they are and are not allowed to enjoy. It is a necessary term though to properly describe what it is that a great producer and a great Carl Christmas do.
We don't shut people out from being able to enjoy or be a part of what it is we are creating. We set or are handed down expectations and we block anything that can get in the way of achieving them. Sometimes, that is more thankless work than it should be. It is necessary though.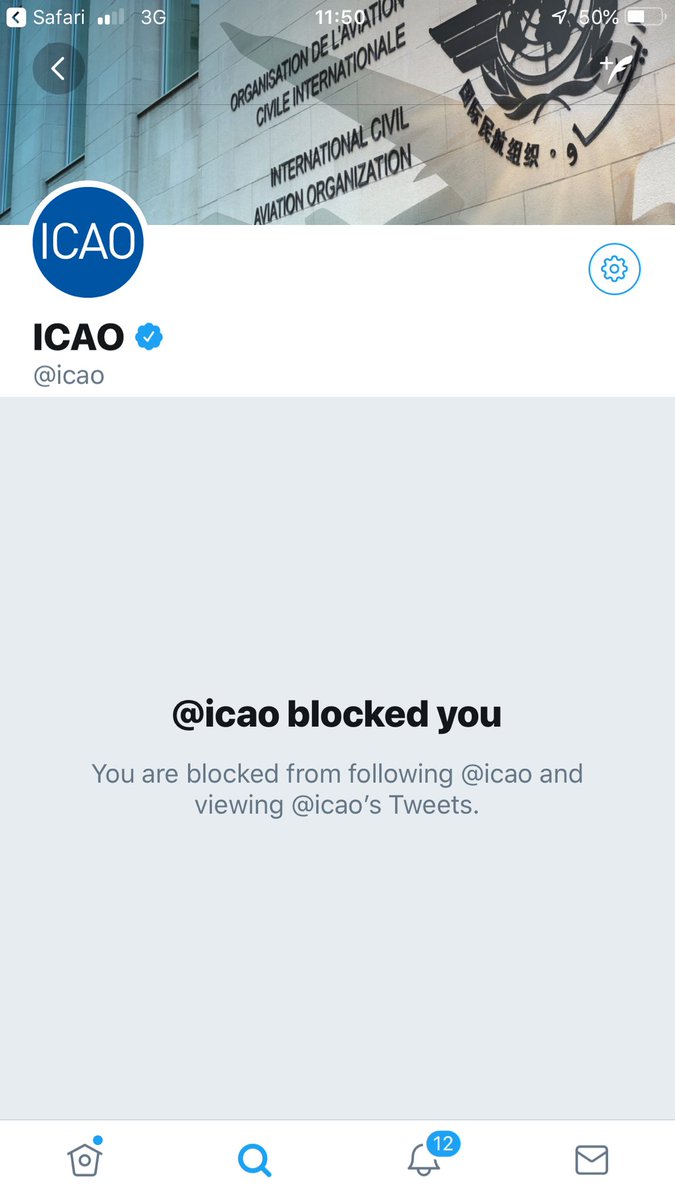 As my home's self-appointed Carl Christmas and a former producer, let me give my countrymen the thanks others forget. We are the ones that make it possible for everyone else to be mindless. Wear it as a badge of honor. We may not get the kind of recognition we deserve everyday, but when plans go off without a hitch, we are usually the first to be recognized for making it happen.