Meet The Market Managers: Rick Caffey, Audacy Atlanta
"I'm a big believer that you focus on yourself. I don't play chess with other other radio stations."
You have to know your stuff and be good at your job to run Entercom's (now Audacy) Atlanta cluster. It's made up of some of the city's best performing stations. So when a company finds the right leader, the last thing they want is to lose them, which is probably why Rick Caffey's time at the top of the group predates even CBS Radio's ownership.
Caffey is a native of Chicago, but he's lived and worked so long in Atlanta, and grown such a strong understanding of what the city's citizens respond to, that it's become home for him. Having that connection and love for the city is why, even in the beginning when the road was bumpy, he never doubted 92.9 The Game would get to where he and original program director Terry Foxx wanted it to go.
When you look at the current Atlanta sports media climate, 92.9 The Game has become a dominant brand. It's the flagship station for the Falcons, Hawks, and United, and routinely leads the market as the city's top rated local sports radio station.
In the conversation below, Rick explained how building the station required regular tinkering, where radio should be going to find unique and diverse voices both on-air and in leadership roles, and what it's like being in the market manager's office when a talent discusses social issues on air.
This interview was conducted prior to the announcement that Entercom was rebranding as Audacy
---
Demetri Ravanos: You have been the market manager for this cluster since 1994, going all the way back to when CBS was called Infinity. What do you remember from the time leading up to that? What made you say "I want this job" and what made you feel ready for it?
Rick Caffey: Actually it started with Graham Communications. They owned the station for a year before Infinity bought it. I got a call out of the blue from Herb Accord and Peter Ferrara. They called and said, "our market manager (at the time the position was referred to as general manager) Rick Mack informed us that he is resigning to move back to Washington, D.C. and we'd like to talk to you about coming over to be the general manager of WVEE and WAOK." That's how I got over, first as general manager of V103 and AOK, then a year or year and a half later, it was sold to Infinity. Then I acquired ZGC at that time, which was was a rock radio station. We changed it from rock to a more alternative station and Dave FM for a few years and then we decided to go into sports talk.
DR: The industry has changed so much in the time since you have been in this position that I would guess a lot of the things that you focused your presentation on early in your career would be considered outdated now. I wonder, from the position of running a cluster, does it feel like the business you are in is completely different than what it was thirty six years ago?
RC: I wouldn't say completely different, because it still comes down to the fundamentals of creating great, compelling, interesting content, regardless of what format or how it's distributed. The same is true on the business side, where it still comes down to engaging the business community, and helping develop solutions and ideas that can help them move product.
I think one of the things that has changed a little bit is internally, we in our industry are focusing more on providing solutions and ideas to our customers instead of the 'my ratings are better than their ratings' banter. I think that's a good thing. It's been a great evolution in our business because it's really moving the needle from the advertising side. That's what matters – delivering results for your advertisers.
From a content standpoint, it's probably more challenging because whatever format that exists in radio, whether it's a music format or a sports talk format, there's such an abundance of other places to find information and content. So the challenge each year is to make sure that we stay competitive in that area. Radio, for the most part, does an outstanding job in that area and especially in the world of sports talk.
DR: I want to talk about 92.9 before it became The Game. You mentioned Dave FM before. You guys had the Falcons on that station for a good long run, but I read an interview around the time the station flipped, where you told Rodney Ho that even though you had the Falcons during that time, there was never a thought that you would flip 92.9 to sports talk. I don't think I can name another triple station in the country that has sports, let alone the NFL. So I wonder what that partnership was accomplishing for Dave FM at that time that it was worth going so far out of format for big chunks of Sunday afternoons?
RC: Well, what happened was the Falcons came before we changed to Dave FM. We were a classic rock radio station then, which was more compatible. We were male leaning, and so having the Falcons fit with the brand. I think from the Falcons standpoint, what they saw value in was our ability to provide full coverage with our FM signal that that the AM stations at the time couldn't. So that was sort of a good point of mutual interest for both parties at the time.
DR: Atlanta may not necessarily have been a crowded sports radio market when you decided to make the flip on 92.9 in 2012, but Steak Shapiro and Andrew Saltzman were generating big revenue over at 790 The Zone back then. The Dickeys were also a big part of the Atlanta sports scene. The Fan was sort of a staple in the city because of its association with the Braves. Was the FM signal the catalyst for saying this could work or did you recognize some specific niche the competition had left open that you were capable of filling?
RC: Great question, but it mostly was the opportunity that was there for FM. Both of those stations you mentioned had very limited coverage, especially at nighttime when games are playing. So we saw a big opportunity there to take that format and reach more people, just because more people have access to the station.
I give a lot of credit to 790 The Zone and 680, because I saw there that there was a good appetite for this content in the local marketplace. One of the things I think that kind of gets lost when people outside of Atlanta think of our city is they don't see it as being a great sports area. I'll tell you as a native Chicagoan, and nobody would ever say Chicago's not a great sports town, but since I moved to Atlanta back in 94, I've been to the Olympics, two heavyweight boxing matches, a countless amount of All-Star Games, Super Bowls, and not to mention, we're the cross-section of the ACC conference and the SEC conference. You always have the SEC championship here, which some years kind of predicts who's going to be in the national championship game. You've got world class arenas, so we've had every major sporting event here in Atlanta. Even though the Hawks weren't winning championships, the appetite for the NBA in Atlanta is huge. This is a this is a great sports town, from a professional, collegiate and even high school sports standpoint.
DR: Given the nature of Atlanta's business community, so many international companies are there. Did the people you were talking to on the ground recognize that this is a great sports town, and there was room to put a sports station on the FM dial which could change everything? Or did you find a lot of people were operating with the assumption that Atlanta wasn't a particularly great sports town and supporting a third sports radio station would be a challenge?
RC: Well, the proof of it is in how successful we've been. Right now when you look at 92.9 The Game, we're consistently top three with Men 25-54. Certainly, that's reflected in the adult numbers too. So that in itself, shows there's great content here, and great interest in our local teams. When we decided to go into the sports format, there were three emphases that we've always had. We felt that if we could just nail these three things on a daily basis, we could win. Two of them are obviously sports. Provide the information on who won and lost. Let's not take for granted that people already know because we want them to look to us as a place to go to find out, "Hey did the Braves win?" or "Did the Falcons win?". Two was provide insight. Why did a coach decide to go for it on fourth and one? Why did we take the pitcher out in the eighth inning? Those are all things that we want to, with our reporters and talent, give people a peek behind the curtain.
But the first and the fundamentally most important thing that we have to accomplish is we have to be entertaining. I've always looked at executing a sports format like you're creating the world's biggest barbershop or sports bar. If somebody walks in and says, "You know what? LeBron James is better than Michael Jordan." "Woooooahhh!" Half the room goes up saying, "you're crazy." The other half of the room says "Yep! That's what I've been saying all along." That's the great nature of our format, is that it's a place that people can go to and hang out with other people that they like, respect, and may disagree with, or because they want to hear what their opinion is. If we create that vibe, and focus on being entertaining, not just on being insightful and informative, we'll do well. If not, we won't win.
DR: I think a lot of people in the industry are probably familiar with 92.9 The Game's climb. It wasn't an overnight success. A number of hosts came in and left and you didn't instantly catapult to the the top of the mountain. Was there ever a moment where you wondered if you made a mistake or got close to pulling the plug?
RC: To be honest with you, no I didn't. I was very confident it would work. When we first went into it, there were two other sports stations already on the air, and myself and our program director, Terry Foxx, the first person I hired at the time, we had a big whiteboard in my office where we put down names of different types of individuals we thought would be great talent. They could be TV personalities. Former athletes. People who are into the sports base already. We would just write them all down and put together our wish list of different types of talent.
We went into it with the understanding, that just like a a startup franchise in football, baseball, basketball, the opening day roster would be different two to three years later, as things would evolve. Some talent would do better. Some talents that we thought highly of wouldn't work out. So we knew it was going to be a process, and that we weren't going to get it 100% right, the first time out. We needed a place to start, and so we tried to assemble the best available talent that we could at that time with understanding that, we're not going to be married to one talent or one show. It was always going to shift and need to be adjusted. Even to this day, I think it's my job to approach it like a general manager of a professional team. That is always looking at your roster and saying, "how can we continue to coach up our talent or is there new talent that we can add that can be a difference maker?" It's an ongoing process all the time.
DR: Was CBS supportive of that process? Was there ever a moment you had to get some of the higher ups on board with "We need to stay the course. This will work"?
RC: Well, one of the biggest supporters we had at the time at CBS was Chris Oliviero. He was one of the VP's of programing. Chris was behind the scenes, the one that said, "Hey, just keep blocking and tackling." To their credit, they gave it time to find its legs.
Probably the biggest catalyst of that kind which really pumped steroids into the brand was when we brought the Falcons back. What they did was give us strong branding and marketing. For all the people who would come in on Sunday's, it gave us an opportunity to recycle them into Mondays, Tuesdays and the rest of the week. From there, we've kind of just took off in and haven't looked back since.
DR: If there's a moment in Atlanta that sports radio is famous for, maybe infamous for, its probably 790 The Zone's Steve Gleason bit. You could sort of argue that the beginning of the end for that station came from that controversy. Do you remember what your reaction was at the time and what the conversations were like in your building as you watched the fallout from that situation come to fruition?
RC: We were certainly aware of it, and I knew Steak because Steak had worked with me when I first got to Atlanta at WCNN. The station management had to make the decision they made. You know, I think it was warranted to have a suspension. They also could have used it as an opportunity, a learning moment, not to be quick on the trigger and just discard the talent.
I saw Steak go on CNN and apologize for everything. I thought he was very, very sincere. It was a good opportunity to admit a mistake and then all you can do from there is grow from it and be better. So that might have been a missed opportunity on their end to not allow that process to go on a little longer.
DR: I don't want to sound morbid here, but was there ever a moment where you looked at it and thought, "This is our opportunity now to change the landscape of sports radio in Atlanta"?
RC: No. I'm a big believer that you focus on yourself. I don't play chess with other other radio stations. I make sure that myself and our team are focused on the entities and people that matter. Those are our partners. Our audience. Our advertisers. Until our competitors buy advertising time on our brands or or walk around with a meter and listen to our stations, I'm not going to focus on them. We've got enough to worry about on our end. That's always been our philosophy.
Other rival stations do great things that should be celebrated from an industry standpoint. And when they make wrong turns or have setbacks, that's not for me to dance on their grave. We have to look at what we do on a day to day basis and look in the mirror and say, "Okay, how can we be better?" and then focus on that.
DR: Atlanta was at the center of a lot of the marches and demonstrations that happened last summer, particularly after the Rayshad Brooks shooting. Now the city is in the news again unfortunately, because of the mass shooting of the Asian spa workers. When these things are happening in your city it become part of the national conversation. Being involved as you are on the business side with clients and partners, how comfortable are you with those conversations, making it on to your airwaves? If nationally they're part of the conversation, one can make a case that they should be part of the conversation for Atlantans.
RC: Well, I don't think you can ignore the elephant in the room. Going back to the summer when there were protests in the streets, one of the things we did was talk to every one of our on air talent at the time and ask them candidly "Do you want to address this? If so, how do you want to address it?" Some talent felt, "You know, maybe I don't want to say the wrong thing. I may feel a little uncomfortable." Some said "I absolutely want to share my share my thoughts on it." The key thing that we felt was important was to allow people to be authentic and honest.
So we didn't ignore it. We didn't put our head in the sand and just say, "Hey, it's sports, as usual." We talked about it. We had discussions about it on the air. I think one of the most remarkable things that kind of happened during that period were the comments that Hugh Douglas made on our morning show.
DR: I was actually going to bring this up because I think it is one of the most powerful moments that a sports station could possibly air in the wake of everything that was going on in the wake of the conversations we're having as a country at that point. I know I am probably not alone in being someone that will tell you that I got choked up listening to that.
It's interesting, when you talked about being authentic, I wonder what you hear, what the emails or phone calls from listeners or advertisers are in those moments because in our business that is exactly what we should want from our talent. It's part of the reason why we put them on the air. But I also wonder if, given how sensitive people can be to not wanting to hear anything that challenges their world view, if these moments that are absolute wins on the air don't feel that way sometimes when you're the one having to field the phone calls.
RC: Right. The interesting thing is I didn't receive any negative phone calls from sponsors or advertisers. If anything, I think the people that I did speak to that are clients of ours were just appreciative and in some cases moved, no different than how you said you felt. And we weren't going to make a decision about whether we were going to be authentic based on if our advertisers or our partners should be upset about it. I think one of the things we really focus on is making sure we're authentic to our audience. That even goes to if one of our sports teams, especially if we're carrying that team, has a six, seven, eight game losing streak. We can't just paint a rosy picture when the play on the field isn't good.
Now, with that being said, we make sure that our talent realizes not to make it personal. If you want to say a general managers made a bad draft pick, that's fair game. But don't question if that person wants to win. That's a character issue and you can't make a judgment like that, nor should you be making a judgment like that because you can't assume anybody in those positions aren't there to win. It's no different than you in your position. You know that you're on air to win.
We always want talent to be honest and authentic with the audience. If you don't have the trust of the audience first and foremost, then it doesn't work for any of your partners, whether it's the teams or your sponsors and advertisers.
DR: So last year the industry got hit hard by the pandemic and you guys were no different. Clusters everywhere had to make cuts. What it's led to is 92.9 The Game operating with an OM and an APD, not necessarily a designated program director. Is that a trend you think we'll see more of? Is there a different way, a more cost effective way to do the PD job in radio?
RC: Well, the program director or brand manager that I have overseeing the station is treating it as his other station, the music station, which is V103. He's always had a love for sports and programing specifically. I think what helped him was that, in the case of V103, yes, it's a music station, but it's a a very personality based radio station. Some of the same dynamics that work on V also work in a talk format. So from that standpoint, Reggie Rouse is a great talent. That kind of trumps everything. We don't have that set up you described just for a structural basis. We have it based on having the right talent that can provide direction to our staff.
DR: That makes sense. Surely you know, given The Game's reputation, the second you post a PD opening, you're going to have a flood of resumes from accomplished candidates coming in, right?
RC: Yeah. That's right.
DR: So as you think about the who's who of programmers in sports radio, outside of your former PD, Terry Foxx, there's not been a lot of Black and Brown faces in that group. Every company has their diversity panel, and I know you're now involved in helping Entercom (Audacy) improve its diversity footprint, so I'd love to know what you think needs to change for executives to start walking their talk in that way?
RC: Well, I think like anything else, you got to you just got to expand your pool of contacts beyond those that you know. I would also say that is true for women, especially in the sports talk realm. I mean, we're in a position to add talent. I would love to add more female talent to our sports station. I think that it makes us better and there are some great candidates out there. Truly, the ESPN's of the world have found that out over the last several years.
I'll add that I think there's great opportunity for both minorities and women in the sports world, but you have to be creative and do kind of like what we did at the very beginning when we first were trying to build the station. We relied on our whiteboard and went through different categories of individuals and tried to network in other areas to find people that fit the categories that we were looking for. One of those things that I was trying to build with our individual shows was complementing contrast, meaning that you want talent working together who are not all the same. I like combinations of talent where you might have an older person and younger person teaming up or a male and a female or a Black and white person, a former athlete and non athlete. Putting those combinations together, where there are differences and good, healthy debate, assuming the debate and discussion is respectful, can be very entertaining. I think you want your management and leadership to have that same type of diversity, because it just makes you better. It makes you more 360 where you're able to see different angles. Going back to the question you asked earlier about how do you approach the protests that were going on last summer, the key word is once again authentic. I think you have a better opportunity to do that when you have more voices and perspectives in the room.
DR: We talk about this all the time with talent. You've got to go to different places to find different perspectives and different types of talent. I wonder if you have seen this, whether it is yourself, colleagues or peers. Terry certainly had a long track record of success in sports when he became your program director, but someone at some point looked at a music program director and said 'that guy can do sports' and that is how he got a shot. As an industry, do we get too hyper focused on specifically what format your perspective or success has come in when we look at these positions?
RC: Absolutely. I think you can't look at things from an absolute standpoint. There's some certain criteria and stereotypes that may fit a mold, but look at what it's now becoming. It seems more acceptable to have a black quarterback, which fifteen, twenty years ago wasn't the case. You had to look for that classic, drop back quarterback. Now, the game has seen that having individuals that could run is not a disadvantage. It's a great, great advantage in that position. So things always evolve. The danger you always have is getting stuck in a rut or a rigid "this is the way it is".
It goes back again to what I said: what's the most important thing we have to do? We have to be entertaining. That changes from year to year to year. Things can become dated or stale. You're always looking to either get better, get different, expand and grow, or you kind of die.  Now we look for talent that can not only do great things over the air, but just as equally important, they have to do great things online and out in the public. You've got to be a 360 talent and be able to do it all. 
DR: Speaking of 360 talents, I want to end with a question that I think deserves an answer that makes sense, and you're uniquely qualified to answer it given your Atlanta radio experience and perspective. Many of us around the country are trying to understand why Doug and Ryan Stewart, The 2 Live Stews, aren't on the air in the city right now. When they burst on to the scene, they became a phenomenon. I think there are so many talents around the country that could point to what they did and say 'those two opened the door for others to be successful'. Why have they not resurfaced in the market, either on The Game or another station's airwaves?
RC: I can't answer why other people haven't looked at them. For us, primarily it's just been about timing. To be honest with you, at one time I was very interested in hiring them during the very early stages before they kind of blew up. I was looking at them for V103 to do the nighttime show. We thought we might be losing one of our key talents in that position, but that talent came back and so we kind of moved on. For us it's just a matter of different timing. Why other stations haven't picked them up? I don't know.
Sam Mayes Got A Raw Deal But Tyler Media Made The Right Call
"You are being naive if you think a company should stand behind an employee that has put themselves in this situation."
I do not envy whoever at Tyler Media had to make a decision about Sam Mayes's future with the company after audio of a private conversation in 2016 was leaked to the media. Mayes and now-former co-worker Cara Rice made a few racist jokes at the expense of Native Americans.
The recording, according to Mayes, was made without his knowledge and leaked illegally. He says in a recorded statement that he should have been given the opportunity to address the recording on air and make amends.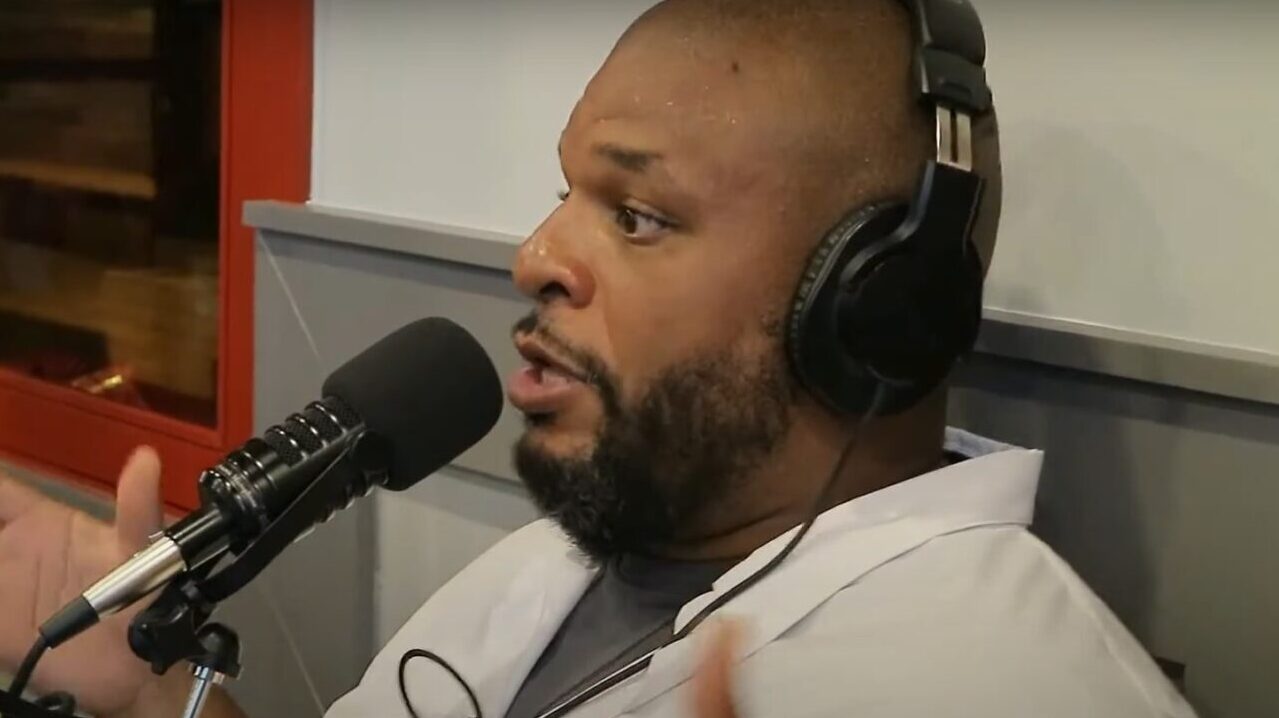 Maybe that is true, maybe it isn't. I hate for Sam to lose his job as the result of an illegal recording of a private conversation, but the fact is, that conversation isn't private anymore. Tyler Media didn't really have an option here. Sam Mayes had to go.
Someone had an illegal recording of the conversation and created an anonymous email account to send it to people in the Oklahoma City media. I was shown a copy of the email. The author states clearly that their goal is to see Mayes and Rice out of a job. There is nothing fair or just about that person getting exactly what they want. It feels slimy. I can't say that it feels like it wasn't the right call though.
We have debated whether or not someone should lose their job over comments made in a private conversation many times before. It happens in every field. It wasn't long ago at all that we were having this same debate about Jon Gruden. His emails to Bruce Allen and others were sent in private. Is it fair he had to go when they were made public? No matter what horrible things were in there, they were said with the understanding that it would stay between friends.
I am going to say the same thing about Sam Mayes that I did about Gruden when that story first broke. You are being naive if you think a company should stand behind an employee that has put themselves in this situation.
You read that right. The circumstances of how the conversations in these examples came to light are absolutely unfair, but the conversations came to light. How it happened is irrelevant. Any sponsor or boss that stands behind Sam Mayes or Jon Gruden would be endorsing the language they used, either inadvertently or very much on purpose. Try explaining that to a sponsor.
People at Tyler Media may know Sam Mayes's heart. He doesn't seem like a bad guy. The fact of the matter is, once the audio became public, their hands were tied. There is no mistaking what was said or who said it.
How can any seller or manager take Mayes to advertisers now? How can they put him in front of the Lucky Star Casino, one of the station's biggest advertisers? They can ask for an audience to let Sam explain himself and try to make amends. The Cheyenne and Arapahoe Tribes, who own the casino, are under no obligation to forgive or even listen.
Maybe the day will come where Sam Mayes bounces back. I hope it does. I hope he gets the chance to address his comments with members of Oklahoma's Native American community and listen to what they have to say in response. I do think it sucks that this is how his time at The Franchise comes to an end, but I get it.
If I have to explain to you why not to say dumb, racist shit, then I don't think we have much to talk about. But, it is worth noting that the recording of Mayes and Rice's conversation is proof that privacy is always an assumption, not always a fact.
In his audio statement, Mayes admits it is his voice on the recording. He also says that he was uncomfortable with Rice's comments and he tried to end their conversation. I'll take him at his word, but I will also point out that before he tried to end the conversation, he joined in on the jokes. Maybe when someone says that Native Americans are "too drunk to organize" it isn't a great idea to respond. All it leads to is proof of you saying something dumb and racist.
Again, I'll reiterate that how these comments came to light is unfair, but they did come to light. That is Sam Mayes's voice on the recording. He is joining in on the jokes about Native Americans being drunks and addicts. At the end of the day, the only thing that was done to him was the audio being released. He fully and willingly committed the firable offense.
What is the response to a client or potential client when they bring that up? All Tyler Media can do is try to recover and move forward. The company cannot do that with Mayes on the payroll.
Stop Prospecting, Start Strategizing!
"You cannot put a price tag on authenticity. It's very rare and hard to find these days."
Struggling to get new business appointments? Dreading making prospecting calls? Having trouble writing creative emails that seemingly never get a response?
Generating responses to new business outreach is easier than you think. Just make sure you do your homework first and keep it "Simple Stupid".
To do that, start with asking yourself these (3) simple questions:
#1: Did I do my home work on the business itself, their competition and those I plan on reaching out to?
#2: If I were on the other end of the phone and/or email with myself would I want to engage in conversation and/or reply to that email?
#3: Am I prepared to make a one call close given the opportunity to?
If the answer to any of these is "No"… do NOT pick up the phone and by all means do NOT hit the send button on that initial outreach email! Doing so will all but ensure you fall flat on your face. On the off chance you do happen to get the decision maker on the phone you won't make that great first impression that sometimes can be so crucial. First impressions are always important… ALWAYS!
Skipping over these critical steps is a sure-fire way to ensure your email is completely ignored and will not generate the engagement from the prospect you'd hope for. Successful prospecting is all about the front end digging and research. Do your homework first then strategize a plan of attack for your call and/or email. Taking these extra measures on the front end is absolutely "Mission Critical" and will set you up for much more success with your prospecting endeavors.
Now once you've answered "Yes" to all of the above, you're ready to attack with the knowledge and confidence that should set you a part from your competition. It's all about the Game Plan, and if you don't have one, you're destined for failure time and time again. Incorporate these (5) things into your prospecting Game Plan for your next call/email and watch your results dramatically improve:
#1: MAKE IT PERSONAL & CASUAL – Be informal, find out something interesting about them.
#2: MAKE IT SHORT & CONCISE – Be straight forward and to the point, people are busy.
#3: MAKE IT TIMELY & RELEVANT TO THEM AND/OR THEIR BUSINESS – Give them a good Valid Business Reason.
#4: MAKE IT INTERESTING, COMPELLING & INFORMATIVE – Be the expert they're missing.
#5: MAKE IT FUN – Fun people are easy to do business with and make it less like "work".
Lastly, and most importantly, Be Yourself! You cannot put a price tag on authenticity. It's very rare and hard to find these days. When clients do find it trust me, they value it and appreciate it way more than you'll ever know!
Good Producers Can Teach The World A Lot About Christmas
"A lot has to be accomplished in the lead-up to Christmas. So much of it happens in the background without much recognition."
Who is Carl Christmas in your house? Who is the one that makes sure everyone that needs to get a card does? Who comes up with the plan for the lights? Who takes the reins on the shopping?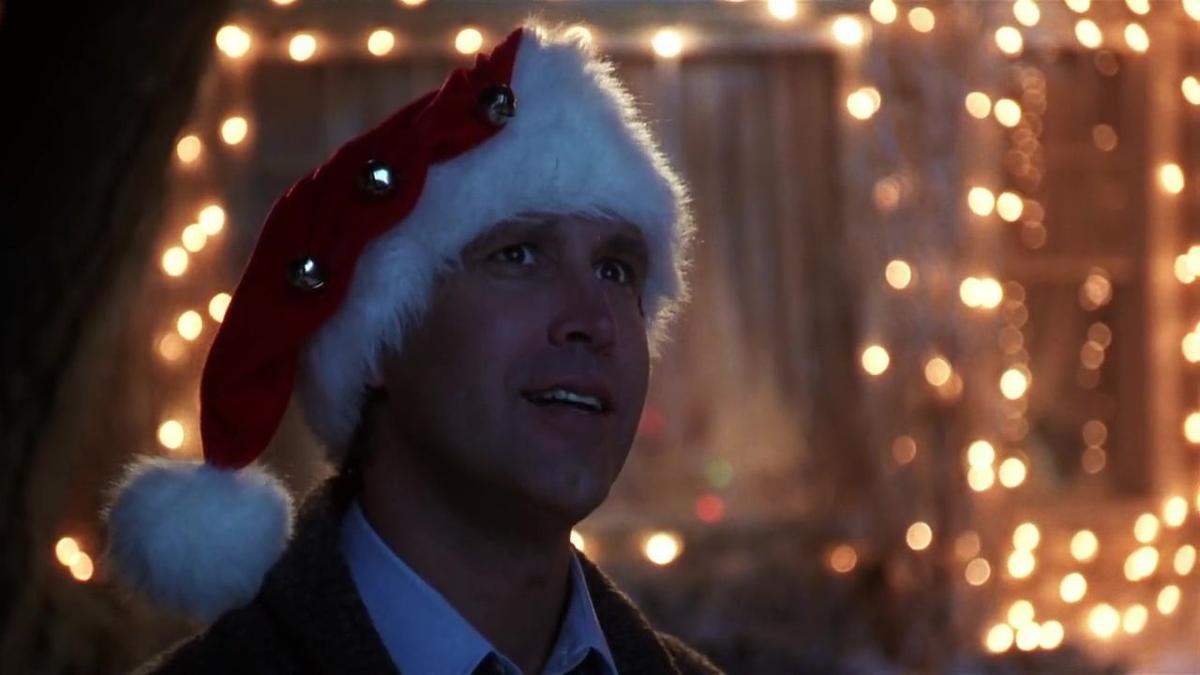 Every home needs one and in my house, that's me. December (including the last week of November) is my time to shine, baby!
One thing I have tried to impress upon my mom and wife this year is that shipping and supply chain delays are real. So, if you are planning on procrastinating on your online shopping this year (you know, like usual) someone (me) is going to have no presents under the tree.
Veteran producers are used to operate this way. Young producers, listen up. Your job involves the most delicate balance of any in sports radio. You have to help bring your host's and PD's visions to life. That means you have to be able to take their direction. But you also have to keep the host on target. That means you cannot be afraid to be forceful and lead when the moment demands it.
There's no value to being an unrepentant asshole to people, but you do have to hold them accountable. Look at that Christmas shopping example again. If you want to get what you want, you need to keep on task the people you know aren't paying attention to the potential roadblocks. It isn't selfish. It is making sure everyone gets the holiday W they are expecting. Sure, you would be disappointed if your gift doesn't arrive on time, but so will the gift giver.
Being a stickler for the clock or moving a host off of a topic that has no value is the same thing. Of course there is something in it for you, but you are also helping the host do his or her job better. They may get annoyed with you now, but if you save them from an ass-chewing from the bosses or slipping ratings, then they have reaped the benefits.
I guess the unfortunate difference here is that there may be no acknowledgment of what you did or helped them to avoid. Oh well. Every producer has to expect a certain level of thanklessness.
Producers have to take on that Carl Christmas role in dealing with sales too. Remember, just because the producer's name isn't on the show doesn't mean that isn't every bit his or her show that it is the hosts'.
It's like decorating your house for the holidays. You may have a certain design in mind. Maybe you have a traditional look you stick to every year. If your spouse or your kid comes home with a giant, inflatable Santa Claus in a military helicopter that they want on the lawn, you have a decision to make. Are you going to say no and suggest an alternative that aligns more with your goal or are you going to let your plan get run over?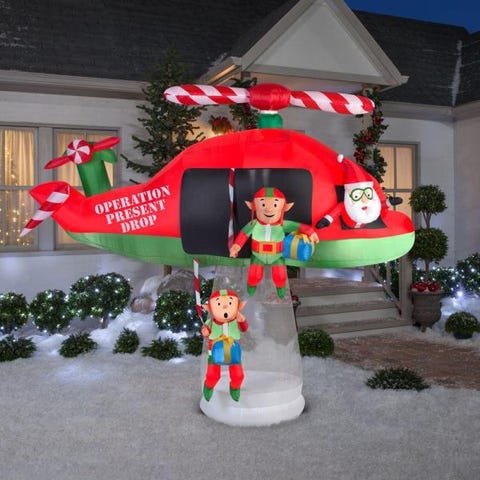 Sales has a job to do. It is to make sure their clients' messages are heard and to make money for the station. Both can be accomplished without sacrificing your show's quality.
If a seller comes to you and says he wants his client to come in for five minutes and talk about now being the time to book an appointment to have your garage floors redone, you have to speak up. You have an obligation to make sure that the seller knows that even five minutes of that will hurt the show and have listeners diving for the preset buttons on their car stereo. That isn't good for the station or his client.
Instead, offer to work with the seller and the client to come up with a piece of content that the client can put his name on and a 20-second ad read behind. Will the audience stick around to listen to some dude named Jerry talk about garage floors or will more people listen to you talk about the NFL playoff picture in a creative way and then still be there to hear Jerry's message about garage floors? The answer seems obvious.
A lot has to be accomplished in the lead-up to Christmas. So much of it happens in the background without much recognition. If the background work wasn't done though, the problems would be right out on the front lawn for everyone to see.
"Gatekeeper" is a term I really hate. It implies that someone is telling others what they are and are not allowed to enjoy. It is a necessary term though to properly describe what it is that a great producer and a great Carl Christmas do.
We don't shut people out from being able to enjoy or be a part of what it is we are creating. We set or are handed down expectations and we block anything that can get in the way of achieving them. Sometimes, that is more thankless work than it should be. It is necessary though.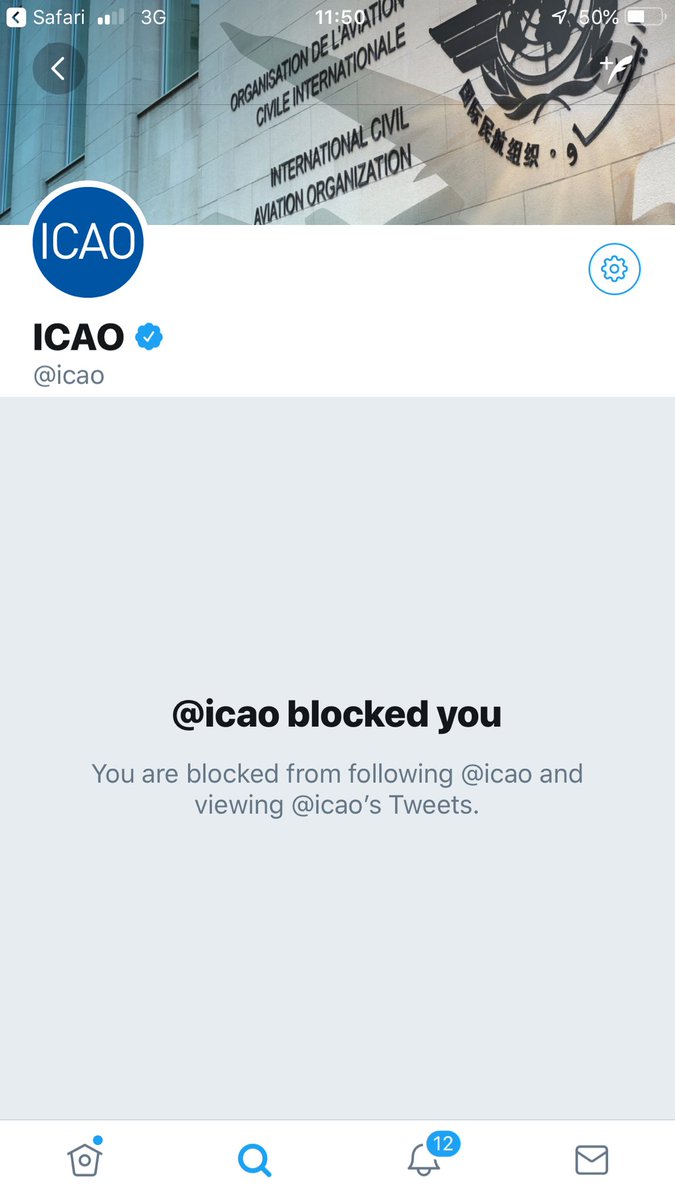 As my home's self-appointed Carl Christmas and a former producer, let me give my countrymen the thanks others forget. We are the ones that make it possible for everyone else to be mindless. Wear it as a badge of honor. We may not get the kind of recognition we deserve everyday, but when plans go off without a hitch, we are usually the first to be recognized for making it happen.