Baseball began an ambitious opening day, trying to appeal to a younger demographic.  The 2021 Opening Day will have limited (except in Texas) fans in the stands, and hope springs eternal. Still, the beginning of the season reminds TV viewers how backward the MLB blackout rules are, even in markets where the regional sports network is not available.
Here are a few cases in point.  If you live in Louisiana, you are considered the home market for the Houston Astros and Texas Rangers. That is not comparing Pearland, Texas to Houston.  That's over 350 miles from New Orleans to Minute Maid Park.  
MLB would rather force a baseball fan in New Orleans to find a cable service than accept $119 for MLB.TV.
Billings, Montana is 817 miles from T-Mobile Park in Seattle, Washington.  Still, MLB.TV considers Billings the home territory and subject to local blackouts. It would take 12 hours to drive to Seattle from Billings (I have done that drive; it's brutal).  
That hardly tells the whole story. The Mariners' territory includes 560,000 square miles and includes seven states, including North Dakota and Alaska.
Guam, a US Territory not part of the continental US, blacks out San Francisco Giants and Oakland A's games.  Yep, Guam, which requires a layover in Hawaii if you're flying there from the contiguous United States.
This is not even about the subject of my column two weeks ago about how teams across all sports make it nearly impossible to watch local markets.
Baseball tries to compensate for this ridiculous suck-up by teams to their cable networks by lifting all blackout restrictions on streaming the radio calls of their game.
Yes, someone reading this today remembers lying in their room somewhere in middle America trying to get the Cardinals game on the KMOX signal, which could broadcast at night in 35 states and even other countries.  Make sure to get the antenna just right.
Radio play-by-play in baseball is the easiest on the ears of all sports. Even the greatest play-by-play announcers acknowledge that football, basketball, and hockey are tough to follow along (as a listener) but the broadcast is good for people who want to know what is going on in the game.
Still, we live in 2021, and the technology in smartphones is a little beyond what first got us to the moon, let alone what is in that transistor radio antenna. The tech capabilities to broadcast video on smartphones, tablets, and televisions make the video feed too attractive and rubs in the fact that you can live a thousand miles away from a team, and still fall into that club's home territory.
The crème de la crème of MLB blackout nonsense is Las Vegas, Nevada. Enter in a Vegas zip code into MLB.COM's TV website. The blackouts include the Arizona Diamondbacks, Los Angeles Dodgers, San Diego Padres, Los Angeles Angels, Oakland A's, and San Francisco Giants.
Iowa blacks out six teams as well. Live in Des Moines? Don't expect to see the Chicago Cubs, Kansas City Royals, Minnesota Twins, Chicago White Sox, Milwaukee Brewers, and St. Louis Cardinals. The absurdity of this shows that if you build it, not only are they not coming, they won't let you see half a dozen teams.
This is one of the dumbest things I have seen in sports media. I worked for MLB Advanced Media from 2001-2008, and I learned about this map back then. I can recall asking then-Commissioner Bud Selig at an All-Star game FanFest chat when baseball would redraw the blackout map. He said it was, "on the agenda." Well, there's always next year. (They say that in baseball a lot, right?)
After the column I wrote about cord-cutting, I heard from a lot of people on social media reminding me about VPN usage, and how to get around the ridiculous rules.
I can report, that while VPNs can get your devices to show that your location is not where you actually are. So if MLB.TV thinks you are in Georgia when you are actually in Brooklyn, NY I can confirm that you are NOT breaking the law.
You are violating the terms of service if you use a VPN. With the VPN, you are streaming the game from a different location where blackouts are not in place. This is according to what I've read, not tried.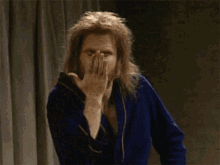 While normally I ask that you tell me how you are doing, do me a favor. Don't tell me, and I won't testify against you.
One thank you to my former employers at MLB Advanced Media, they still call the streaming audio component "MLB Audio." In the early years of MLB.COM's streaming, they called it "Gameday Audio," so as not to confuse fans with MLB Radio. MLB Radio hasn't been on the air in any capacity for over a decade, and yet, they still won't call it MLB Radio.