Ramie Makhlouf Has a Laugh Track In His Head
"Ultimately this is entertainment, man. There's no reason to take it too seriously."
Imagine how you'd feel if an opportunity to audition at your favorite radio station came about. Not just the station you simply enjoy the most; the station you grew up listening to in your hometown; the station you dreamed of working for one day. You might be the opposite of Leonardo DiCaprio in The Departed — "My hand does not shake. Ever." This surprisingly was not the experience of sports radio host Ramie Makhlouf when he tried out for 670 The Score in Chicago. He felt at ease the whole time.
The Bears, Bulls, and Cubs fan who was born in Palatine, a suburb on the north side of Chicago, never thought he'd be that comfortable. Ramie talks about his experience at The Score, a series of events at SKOR North in Minneapolis, and his rapport with a man named Mitch that led to him reuniting with 1250AM The Fan in Milwaukee. If you're scoring at home that's The Score, SKOR, The Fan and about four moves in two years. Someone get this man a beer.
Ramie has been a stand-up comedian for the past eight years. It's really interesting to hear how he applies aspects of stand-up to sports radio. Ramie describes what it's like to have a laugh track in his head. He also talks about the necessity of having thick skin, the horrors of country music, and the meaning of "put a roof on it". I thoroughly enjoyed our chat and didn't even once mention that the Cardinals are better than the Cubs.
Oops. Enjoy.
Brian Noe: How did you get your start in sports radio?

Ramie Makhlouf: When I graduated from college I saw that there was this brand new sports talk radio station starting up in Milwaukee. I had graduated from a small college in Kenosha, Wisconsin — UW Parkside. I grew up listening to two things; The Score in Chicago and the Howard Stern Show. Howard Stern would always say the best place to go especially if you're getting your start in radio is either a really shitty radio station that was getting no ratings, or a brand new startup station. So I was like man, this is perfect. There's this brand new startup station right here about 30 miles north. Really just got a foot in the door, man, a really low-level, entry-level job, weekend board up and doing a few things here and there during the week. Just climbed the ladder there over the course of about 14 years. After about seven, eight years I was hosting the afternoon show.

BN: With you being a Stern guy, do you think that sports talk is sometimes too sportsy?

RM: Yeah, for sure. Absolutely. I think the debate show phenomenon on ESPN and FOX Sports 1 and these networks has made that problem even worse. One of the things that — and not to say that I wasn't having fun my first time around in Milwaukee, I had a great time my first time around in Milwaukee and couldn't ask for a better group of guys to work with and to learn from — but when I went up to Minneapolis at SKOR North with Phil Mackey and those guys, there was a real emphasis put on let's have fun. It was almost part of the job description that we need to have fun when we're doing these radio shows because if we're not having fun, then the people listening to us aren't having fun. Ultimately this is entertainment, man. There's no reason to take it too seriously. Not to say that you can't have sportsy sports talk and you can't get passionate about things, but at the end of the day there's hardly ever anything going on in our world that needs to be taken that seriously that we can't find a way to have fun and have some laughs around it.

BN: How does being a stand-up comedian help you build a show or choose content?

RM: I think it helps a lot. I think that they both help a lot. To be honest with you some of my best bits — not that I'm trying new material or running bits on the air, that's something that I actively try not to do. Once I've written something into a joke or into a bit, I try not to recite that later on, on the air. But some of my best bits have just sort of come up accidentally on the air where I'll be talking about something and just riffing and I'll notice that the guys I'm working with are laughing or I'll get a bunch of tweets like hey man that was hilarious. I'll sort of form that into a joke or a story or a bit that I can tell on stage. It's helped my stand-up comedy.
On the other end I think you kind of get a laugh track in your head after you do comedy for a while. When you're going through the process of writing comedy, you can kind of hear where you're getting the laughs over the course of writing a joke or writing a story. I think the same thing kind of applies. In radio you don't get to hear their laughs, you don't get to see how many people are tuning in or tuning out. I think that you do get sort of a sense of, or even a clock, that people are interested or are losing interest in what you're doing and it's time to move on.
BN: In stand-up comedy, the crowd is right there and you learn quickly what the crowd responds to. How do you take that and use it toward sports radio?

RM: I wrote a piece for Barrett Sports Media a few months ago and I talked about the similarities of the two and where there is crossover. One thing I talk about in that article, there's what's called the 12-second rule in stand-up comedy that you want to get a laugh every 12 seconds of a joke, or a story, or a bit that you're telling. Otherwise you're going to lose that crowd. You need to keep them hooked in to what you're saying and what you're doing so that they're not — in our industry turning off the radio — or when they're sitting in a comedy club losing interest, or talking to the person at their table next to them, or just spacing out and thinking about what they have to do the next day.
While it's not always a joke or a punchline or a laugh that you're trying to get when you're doing the radio show, I think that there needs to be something every 12 seconds, or a handful of times every minute that's keeping an audience — or I like to think of it as just one listener — that keeps them interested and keeps them hooked in to your radio show. That could be a sound bite. It could be a joke or a punchline where you're going for a laugh. It could be an inflection or a change in your tone or a pregnant pause. But there has to be something where you're changing it up and it's not just you talking for 60 seconds straight. There has to be a handful of things every minute where you're changing it up and giving the listener something to hook in to and stay tuned in to.

BN: Can you walk me through your timeline with SKOR North? Once the station went away, how did it unfold from there with The Score in Chicago and with Milwaukee?

RM: So I was laid off from SKOR North on May 31 last year. I had been in contact with Mitch Rosen before that. I had applied for jobs in Chicago at The Score and he kind of was coming into The Fan in Milwaukee just as I was on my way out. We had established a bit of a relationship already and a bit of a rapport. A few months after I was laid off in the Twin Cities, he asked me if I'd like to come back to Milwaukee and start doing some fill-in work there. I was doing that for a little bit.
Then the incident with Dan McNeil; one of the afternoon hosts at The Score tweeted some unfortunate things and lost his job as a result. They were looking for a co-host for Danny Parkins. I ended up on the short list. I tried out. It started off with a field of five or six people that they were trying out for that. Nobody told me this but just based on how far I went in the auditions, I think it came down to me and Matt Spiegel, who was already Danny Parkins' co-host in a previous radio life before Dan McNeil came back to The Score. And Spiegs won it. And rightly so, man. 
I got to know Matt Spiegel a little bit in my time working there and worked with him a handful of times. He's a great dude and a radio professional. He gets this thing as well as anybody gets it. Obviously he and Danny have a lot of chemistry and a lot of history together. I've caught their show when I'm not working — we're on at the same time — and those guys are great together. I'm happy for everybody involved and who knows? Like I said, I'm doing some weekends there so who knows what's in the future. But I had a great time doing it, man. It was a dream come true being on those airwaves and that team of guys they have working behind the scenes with Danny Parkins and Matt Spiegel, the best in the business. They couldn't have been nicer and more welcoming to me. It was a great experience.

BN: Is there anything about Danny's approach to radio that differs from other hosts?

RM: I think he puts an emphasis on fun and being entertaining and not taking this thing so damn seriously. Bringing your life on to the air is something that I think Danny puts an emphasis on. It's something that I put an emphasis on too. If there's something that can make you relatable and entertaining to the audience that's about you and outside the world of sports, I think that's always a good thing to bring to a show. He does that and he encourages the people that he works with to do that.
As a kid growing up in Chicago listening to The Score and getting your shot on that station auditioning for the afternoon job that you always dreamed about having, there's a lot of pressure with that. It can be a little bit nerve-racking. From day one starting with Danny and down to Shane Riordan and Chris Tannehill, his former producer Nick Shepkowski, and Spiegs when he was in there, all of them just made me feel like part of the team. Like hey, come in here and contribute, do what you do, just act like you're part of the show and do what you've done on every other show that you've been on. I can't tell you how easy that made the whole thing. I felt very at ease the first time I sat in that chair and was working in the shift on the station in the city that I had always dreamed about working with. I never thought I'd be that comfortable and a big part of the reason was because Danny and all those guys were so easy to work with and so welcoming to me.
BN: What do you like most about working for Mitch Rosen?

RM: One thing I love about working for Mitch Rosen — and I can't say that about everybody who sits in that chair in radio stations across this country — he treats all of his employees like human beings and checks in on you and sees how you're doing. How you're doing on the air and with the job and if you need anything from him, he'll help with that, but also how you're doing just in general outside of work and in your day-to-day life. That's a trait I've noticed about him in terms of how he handles the people that work for him is the same across the board whether you have the top rated show in the number three market in the country out there in The Score, or if you're working at the 30th ranked market or whatever we are currently in Milwaukee. He treats all of his guys the same and I love that about him, man. He's a really good sports radio program director, but he's just a really good dude, and I appreciate working for a good dude.
BN: You've been outspoken about the abuse that Muslim people have faced and continue to face. What's the reason you've been so involved?
RM: I'm not Muslim, but I am an Arab. Many people assume that all Arabs are Muslim, and so I catch blowback. When there's an issue that has to do with Muslim people or the Muslim religion that might come up in sports or in the news or in pop culture, I get tweets, I get blowback, I get hate.
Just in general I try to push back on that stuff even if it has nothing to do with me. It has become like a personal thing even though it's not my religion. I've caught so much flak for it. If there's Muslim hate or just general Arab hate out there, I kind of feel like I need to take up for them in a sense. It's an unfortunate part of people's ignorance and blind spots that they don't even know who they're hating. Somebody told me to go back to Mexico on Twitter one time. I was like man, I've never been but I hear it's nice. [Laughs]

BN: [Laughs] When you get off-the-wall hatred like that, does it ever make it hard to be funny if you aren't feeling upbeat?

RM: Oh no. Nah, man. I learned a long time ago to let that stuff roll off my back. I feel like I had built-in defenses before I ever stepped on a stand-up comedy stage in terms of people heckling or throwing hate your way because when you work in the public eye, if you can't handle that stuff and let it roll off your back, it's going to be a long road to hoe and you probably won't last long in this business. One of the things I always tell younger people when they're getting into the business, if they're dumb enough to ask me for advice, is have thick skin, man. Have thick skin about what's going to happen in the industry and what people are going to throw your way from outside the industry because that's just part of the job unfortunately.

BN: I have to ask about your stance that every stadium in the Midwest should have a roof. What's this about?
RM: Not just every stadium in the Midwest, every stadium that's not on the West Coast or in a desert should have a roof in Major League Baseball. Especially if it was built in the modern era. It blew my mind when I went to Minneapolis to work at SKOR North that you had a stadium built in 2010, in the northern most baseball city in these United States of America, where it regularly snows into April, and we have the technology to put retractable roofs onto buildings in 2010, and you just chose not to? You just decided, nah we're good, we'll play baseball in this crap? It makes no sense. It's not good for the game. It's not good for the fans who are sitting in the stands watching the game. There's no benefit to it.
All you have to do is look however many miles to the east in Milwaukee and see what that stadium has done for the Brewers and the city of Milwaukee in terms of financial and business impact. People flock to the stadium because they know there isn't going to be a rainout. And they just chose not to do that in Minneapolis and Detroit and in Cincinnati? It makes absolutely zero sense to me, so I started the 'put a roof on it' movement when I got to Minneapolis. I was surprised how it caught on. I just went with it because it became a thing that people knew me for. I'd go out to Target Field and people would be like, "Hey Ramie, put a roof on it." I was like oh, this thing is working. I'm gonna keep going with it.

BN: That's awesome, dude. It just pops into my head, Miguel Cabrera sliding into second base in Minneapolis because he didn't know he hit a home run.

RM: He didn't know! He couldn't see the ball clearing the wall because there was just a curtain of snow covering the field. It was ridiculous. Why are we doing this?

BN: [Laughs] I have to ask you — your long hair made me think of music — what are your musical favorites?

RM: I'm all over the board. The one thing I can't do — people think that I'm making this up just to be funny and I do maybe exaggerate a little bit but I have a literal phobia of country music. I have a fear of flying. I have a fear of heights. And I have a fear of country music. I get the same feeling in the pit of my stomach when I hear Luke Bryan or Morgan Wallen or whoever is today's hot country music artist. I get the same bad feeling in the pit of my stomach as I do when I feel the wheels lifting up on an airplane and I'm sitting on that thing. [Laughs] I can't do it.
I do love classic rock. That's probably something that you would have assumed from the hair. The Beatles are the greatest band of all time and if you don't believe that, don't talk to me. Led Zeppelin, Jimi Hendrix, all the classics from those days. But more recently — the hair probably doesn't indicate this — I'm more into hip-hop and rap. Kanye, Drake, Run The Jewels, that's more often what I'm listening to nowadays than anything else.

BN: In terms of goals, is there anything specific that you would like to accomplish in the next few years?

RM: You know, man, to be honest I've never been shy about the fact that I want to land in Chicago. Like I said that's the station I grew up listening to. That's the city I grew up loving and the teams that I grew up rooting for.
The last few years of my life have been constant change. I think that if there's one thing that I've learned through all of that it's always be ready for change and be prepared for it and embrace it. I think we all kind of learned that lesson over that last year. A lot of things in my life have changed multiple times over the course of the last two years. That's probably the case for a lot of people, so whatever comes, I'll be ready for it.
Landing in Chicago would be great and I'm going to start getting some at-bats out there, but if that doesn't happen, I'd love to build something great here in Milwaukee. I'm focused on what I'm doing now and whatever comes next I'll be ready for it.
Sam Mayes Got A Raw Deal But Tyler Media Made The Right Call
"You are being naive if you think a company should stand behind an employee that has put themselves in this situation."
I do not envy whoever at Tyler Media had to make a decision about Sam Mayes's future with the company after audio of a private conversation in 2016 was leaked to the media. Mayes and now-former co-worker Cara Rice made a few racist jokes at the expense of Native Americans.
The recording, according to Mayes, was made without his knowledge and leaked illegally. He says in a recorded statement that he should have been given the opportunity to address the recording on air and make amends.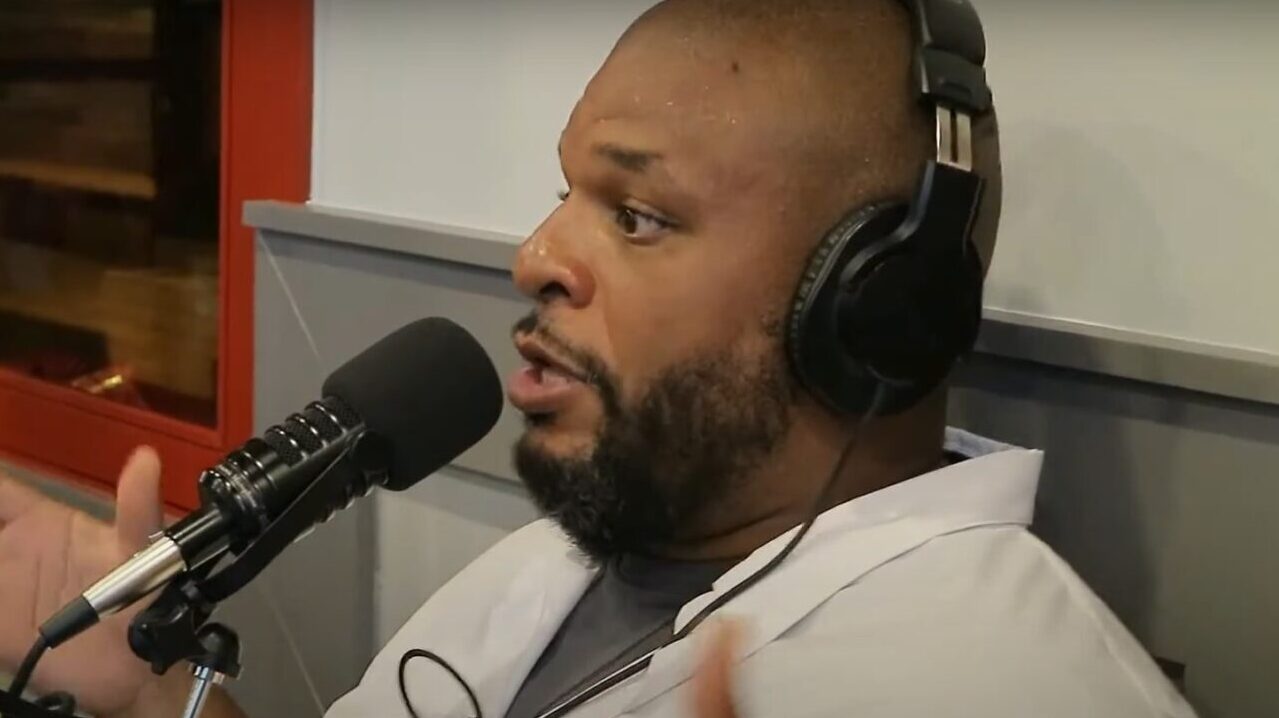 Maybe that is true, maybe it isn't. I hate for Sam to lose his job as the result of an illegal recording of a private conversation, but the fact is, that conversation isn't private anymore. Tyler Media didn't really have an option here. Sam Mayes had to go.
Someone had an illegal recording of the conversation and created an anonymous email account to send it to people in the Oklahoma City media. I was shown a copy of the email. The author states clearly that their goal is to see Mayes and Rice out of a job. There is nothing fair or just about that person getting exactly what they want. It feels slimy. I can't say that it feels like it wasn't the right call though.
We have debated whether or not someone should lose their job over comments made in a private conversation many times before. It happens in every field. It wasn't long ago at all that we were having this same debate about Jon Gruden. His emails to Bruce Allen and others were sent in private. Is it fair he had to go when they were made public? No matter what horrible things were in there, they were said with the understanding that it would stay between friends.
I am going to say the same thing about Sam Mayes that I did about Gruden when that story first broke. You are being naive if you think a company should stand behind an employee that has put themselves in this situation.
You read that right. The circumstances of how the conversations in these examples came to light are absolutely unfair, but the conversations came to light. How it happened is irrelevant. Any sponsor or boss that stands behind Sam Mayes or Jon Gruden would be endorsing the language they used, either inadvertently or very much on purpose. Try explaining that to a sponsor.
People at Tyler Media may know Sam Mayes's heart. He doesn't seem like a bad guy. The fact of the matter is, once the audio became public, their hands were tied. There is no mistaking what was said or who said it.
How can any seller or manager take Mayes to advertisers now? How can they put him in front of the Lucky Star Casino, one of the station's biggest advertisers? They can ask for an audience to let Sam explain himself and try to make amends. The Cheyenne and Arapahoe Tribes, who own the casino, are under no obligation to forgive or even listen.
Maybe the day will come where Sam Mayes bounces back. I hope it does. I hope he gets the chance to address his comments with members of Oklahoma's Native American community and listen to what they have to say in response. I do think it sucks that this is how his time at The Franchise comes to an end, but I get it.
If I have to explain to you why not to say dumb, racist shit, then I don't think we have much to talk about. But, it is worth noting that the recording of Mayes and Rice's conversation is proof that privacy is always an assumption, not always a fact.
In his audio statement, Mayes admits it is his voice on the recording. He also says that he was uncomfortable with Rice's comments and he tried to end their conversation. I'll take him at his word, but I will also point out that before he tried to end the conversation, he joined in on the jokes. Maybe when someone says that Native Americans are "too drunk to organize" it isn't a great idea to respond. All it leads to is proof of you saying something dumb and racist.
Again, I'll reiterate that how these comments came to light is unfair, but they did come to light. That is Sam Mayes's voice on the recording. He is joining in on the jokes about Native Americans being drunks and addicts. At the end of the day, the only thing that was done to him was the audio being released. He fully and willingly committed the firable offense.
What is the response to a client or potential client when they bring that up? All Tyler Media can do is try to recover and move forward. The company cannot do that with Mayes on the payroll.
Stop Prospecting, Start Strategizing!
"You cannot put a price tag on authenticity. It's very rare and hard to find these days."
Struggling to get new business appointments? Dreading making prospecting calls? Having trouble writing creative emails that seemingly never get a response?
Generating responses to new business outreach is easier than you think. Just make sure you do your homework first and keep it "Simple Stupid".
To do that, start with asking yourself these (3) simple questions:
#1: Did I do my home work on the business itself, their competition and those I plan on reaching out to?
#2: If I were on the other end of the phone and/or email with myself would I want to engage in conversation and/or reply to that email?
#3: Am I prepared to make a one call close given the opportunity to?
If the answer to any of these is "No"… do NOT pick up the phone and by all means do NOT hit the send button on that initial outreach email! Doing so will all but ensure you fall flat on your face. On the off chance you do happen to get the decision maker on the phone you won't make that great first impression that sometimes can be so crucial. First impressions are always important… ALWAYS!
Skipping over these critical steps is a sure-fire way to ensure your email is completely ignored and will not generate the engagement from the prospect you'd hope for. Successful prospecting is all about the front end digging and research. Do your homework first then strategize a plan of attack for your call and/or email. Taking these extra measures on the front end is absolutely "Mission Critical" and will set you up for much more success with your prospecting endeavors.
Now once you've answered "Yes" to all of the above, you're ready to attack with the knowledge and confidence that should set you a part from your competition. It's all about the Game Plan, and if you don't have one, you're destined for failure time and time again. Incorporate these (5) things into your prospecting Game Plan for your next call/email and watch your results dramatically improve:
#1: MAKE IT PERSONAL & CASUAL – Be informal, find out something interesting about them.
#2: MAKE IT SHORT & CONCISE – Be straight forward and to the point, people are busy.
#3: MAKE IT TIMELY & RELEVANT TO THEM AND/OR THEIR BUSINESS – Give them a good Valid Business Reason.
#4: MAKE IT INTERESTING, COMPELLING & INFORMATIVE – Be the expert they're missing.
#5: MAKE IT FUN – Fun people are easy to do business with and make it less like "work".
Lastly, and most importantly, Be Yourself! You cannot put a price tag on authenticity. It's very rare and hard to find these days. When clients do find it trust me, they value it and appreciate it way more than you'll ever know!
Good Producers Can Teach The World A Lot About Christmas
"A lot has to be accomplished in the lead-up to Christmas. So much of it happens in the background without much recognition."
Who is Carl Christmas in your house? Who is the one that makes sure everyone that needs to get a card does? Who comes up with the plan for the lights? Who takes the reins on the shopping?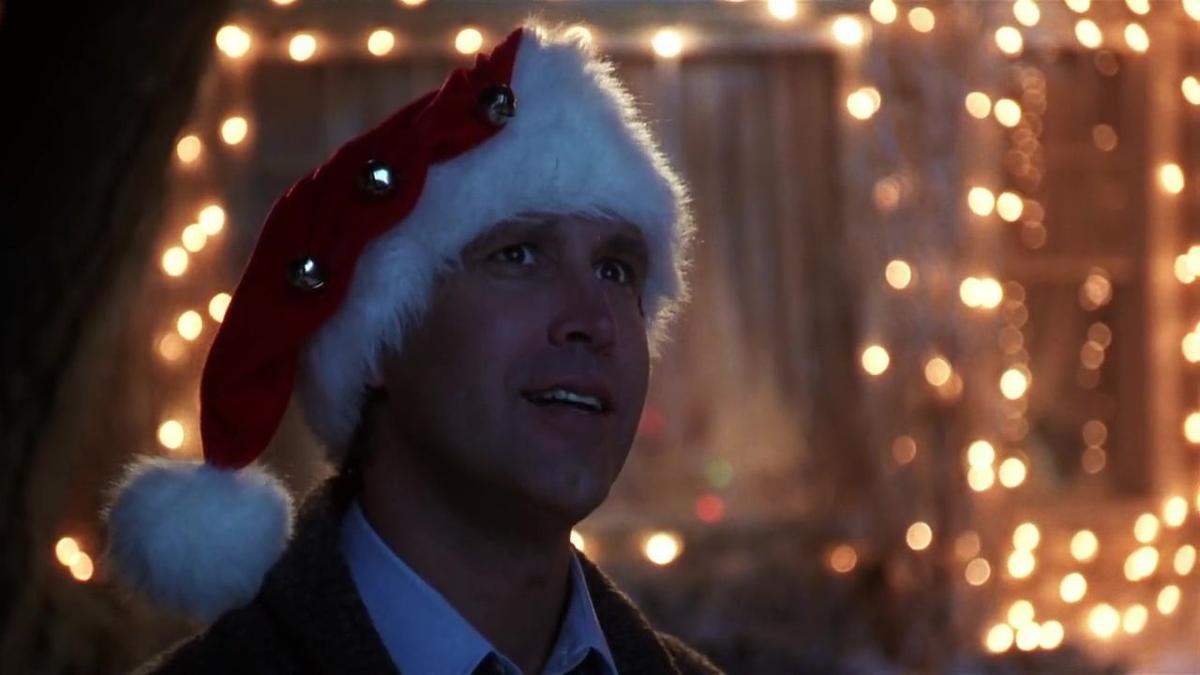 Every home needs one and in my house, that's me. December (including the last week of November) is my time to shine, baby!
One thing I have tried to impress upon my mom and wife this year is that shipping and supply chain delays are real. So, if you are planning on procrastinating on your online shopping this year (you know, like usual) someone (me) is going to have no presents under the tree.
Veteran producers are used to operate this way. Young producers, listen up. Your job involves the most delicate balance of any in sports radio. You have to help bring your host's and PD's visions to life. That means you have to be able to take their direction. But you also have to keep the host on target. That means you cannot be afraid to be forceful and lead when the moment demands it.
There's no value to being an unrepentant asshole to people, but you do have to hold them accountable. Look at that Christmas shopping example again. If you want to get what you want, you need to keep on task the people you know aren't paying attention to the potential roadblocks. It isn't selfish. It is making sure everyone gets the holiday W they are expecting. Sure, you would be disappointed if your gift doesn't arrive on time, but so will the gift giver.
Being a stickler for the clock or moving a host off of a topic that has no value is the same thing. Of course there is something in it for you, but you are also helping the host do his or her job better. They may get annoyed with you now, but if you save them from an ass-chewing from the bosses or slipping ratings, then they have reaped the benefits.
I guess the unfortunate difference here is that there may be no acknowledgment of what you did or helped them to avoid. Oh well. Every producer has to expect a certain level of thanklessness.
Producers have to take on that Carl Christmas role in dealing with sales too. Remember, just because the producer's name isn't on the show doesn't mean that isn't every bit his or her show that it is the hosts'.
It's like decorating your house for the holidays. You may have a certain design in mind. Maybe you have a traditional look you stick to every year. If your spouse or your kid comes home with a giant, inflatable Santa Claus in a military helicopter that they want on the lawn, you have a decision to make. Are you going to say no and suggest an alternative that aligns more with your goal or are you going to let your plan get run over?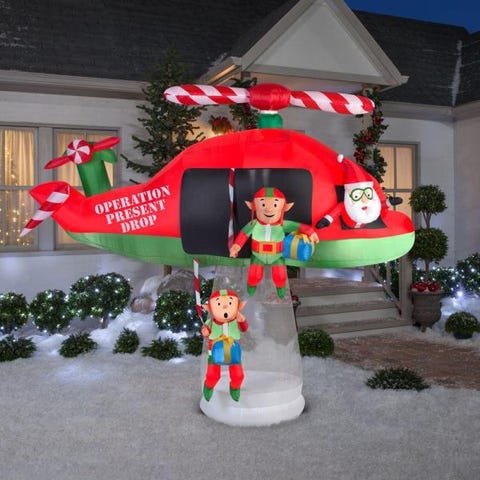 Sales has a job to do. It is to make sure their clients' messages are heard and to make money for the station. Both can be accomplished without sacrificing your show's quality.
If a seller comes to you and says he wants his client to come in for five minutes and talk about now being the time to book an appointment to have your garage floors redone, you have to speak up. You have an obligation to make sure that the seller knows that even five minutes of that will hurt the show and have listeners diving for the preset buttons on their car stereo. That isn't good for the station or his client.
Instead, offer to work with the seller and the client to come up with a piece of content that the client can put his name on and a 20-second ad read behind. Will the audience stick around to listen to some dude named Jerry talk about garage floors or will more people listen to you talk about the NFL playoff picture in a creative way and then still be there to hear Jerry's message about garage floors? The answer seems obvious.
A lot has to be accomplished in the lead-up to Christmas. So much of it happens in the background without much recognition. If the background work wasn't done though, the problems would be right out on the front lawn for everyone to see.
"Gatekeeper" is a term I really hate. It implies that someone is telling others what they are and are not allowed to enjoy. It is a necessary term though to properly describe what it is that a great producer and a great Carl Christmas do.
We don't shut people out from being able to enjoy or be a part of what it is we are creating. We set or are handed down expectations and we block anything that can get in the way of achieving them. Sometimes, that is more thankless work than it should be. It is necessary though.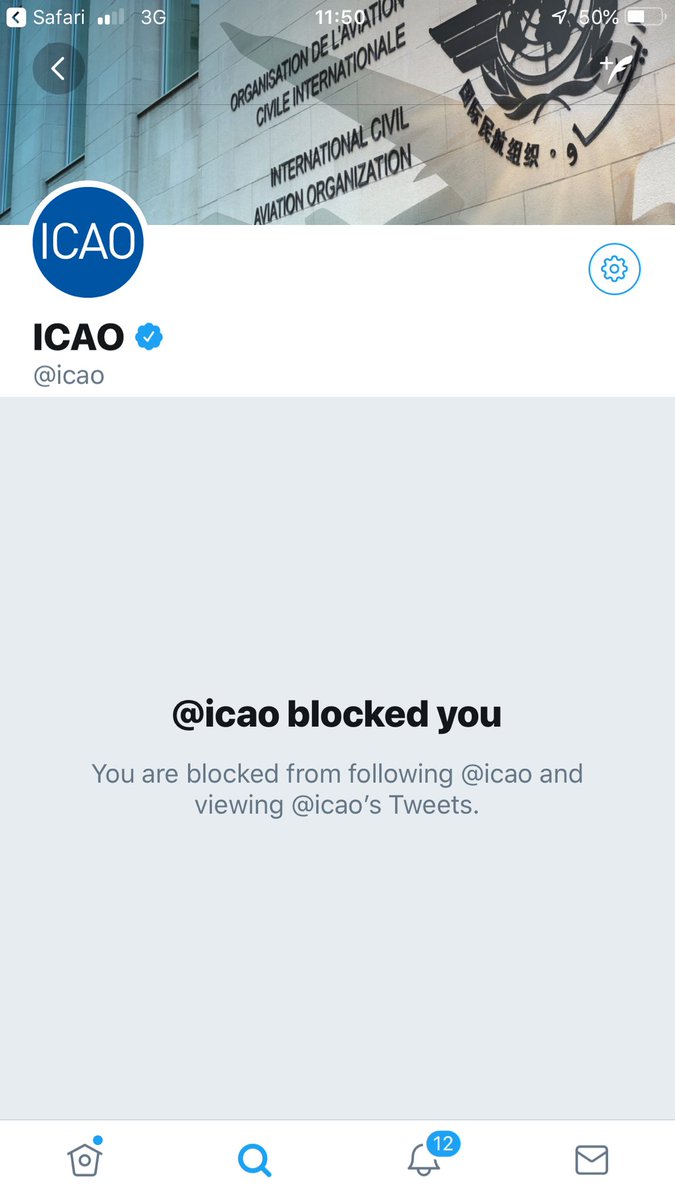 As my home's self-appointed Carl Christmas and a former producer, let me give my countrymen the thanks others forget. We are the ones that make it possible for everyone else to be mindless. Wear it as a badge of honor. We may not get the kind of recognition we deserve everyday, but when plans go off without a hitch, we are usually the first to be recognized for making it happen.