Breathe Easy: A Euro Superleague Can't Happen In America
The essence of sports here — the unpredictability of a "have not'' beating a "have'' — is safe thanks to the lucrative, long-term structure of media companies financing leagues, making a breakaway coup impossible … for now.
This is a day to celebrate life as an American sports fan. That's because the leagues, as currently constituted, cannot be radicalized by powerful franchise owners colluding to form superleagues. As Europe trembles in horror over the breakaway coup of 12 elite soccer clubs — they've actually plotted their own cabal, for the blatant purpose of monopolizing billions in revenue — a scary thought raced through the minds of fans on our soil.
Could it happen here?
No. Not in the present decade, anyway. I make no promises about the rest of the 21st century, knowing it wasn't long ago when few had heard of a World Wide Web or considered the absurdity of a human existence consumed by hand-held devices. With gambling companies mucking up the big picture, God knows what professional sports in this country will look like in 2050. But this is 2021. And if you're expecting Jerry Jones, Robert Kraft and 10 other wealthy football owners to abandon the NFL structure and create their own exclusive league, or the Lakers and Warriors to do the same in basketball or the Yankees and Dodgers in baseball, please relax and fear not.
The American sports paradigm is in place for the long term. It's a sturdy foundation wedded to outrageously lucrative broadcast contracts — such as the $113 billion pouring into the NFL through 2033 — that keep owners happy and rich. Oh, the pandemic has given some of these folks pause as they ask their accountants, "Why do the Jacksonville Jaguars receive an equal share of revenues when my team is the highest-valued sports franchise on Earth and still known as `America's Team' in branding and popularity?" Or, "Why should we ever subsidize the Tampa Bay Rays, a low-market team we can't beat on the field, when we are the 27-time World Series champions with a valuation of $5.25 billion in New York?" Or, "When we revived an NBA franchise from the ashes, created the Steph Curry phenomenon and built a San Francisco arena without a cent of public money, why do the Memphis Grizzlies and Minnesota Timberwolves get 1/30th shares of national TV income?"
But if they ever harbor dirty, little thoughts about their own Euroscheme, they quickly realize the system works — and what fools they'd be to spark a revolution. Even the greediest S.O.B. owner realizes you don't break up what's successful, especially in uncertain times when leagues have managed thanks to television and don't require in-house spectators to survive. In Europe, the legacies and financial might of the sport's goliaths — Real Madrid, Barcelona, Manchester United, Liverpool, Chelsea and Arsenal, A.C. Milan and Juventus, and the rest — rarely allow interlopers into the champions circle. It's almost understandable why they want to hoard the financial pot because, in truth, they're all but playing among themselves as it is.
Here in America, the system allows Patrick Mahomes to end up in small-market Kansas City and lead the Chiefs to a championship … or those Rays to use analytical brainpower to reach a World Series … or the Utah Jazz to contend for an NBA title. If Tom Brady is sick of Bill Belichick and wants a scenery revision, he can go to Tampa and win a Super Bowl. Think about it: Tampa Bay, ranked merely 18th in population among U.S. metropolitan areas, owns the Vince Lombardi Trophy, the Stanley Cup and the American League pennant. Only Los Angeles, with the champion Dodgers and Lakers, is on the same plateau.
That's what we love about sports in America. The behemoths aren't assured of upper-level success. Jones and the Cowboys haven't been to a Super Bowl since 1995 and have won only four playoff games since. The Yankees haven't won the World Series in 12 years and, amid an ugly start to this season, are ducking baseballs thrown by incensed fans. New York's NFL teams, the Giants and Jets, are stumbling, and only recently have the Knicks indicated they still exist. In Chicago, they get excited when the White Sox — who've rigged as many World Series as they've won the last 102 years — contend for a playoff berth, maybe because the Bears are 1-for-55 in the Super Bowl chase, the Cubs probably have won their only World Series this century and the Bulls have been a farce since allowing Michael Jordan to leave prematurely. Hell, a Canadian team won an NBA title.
The San Antonio Spurs can mount a dynasty. The Green Bay Packers can earn a spot in mythology. The Pittsburgh Steelers can win six Super Bowls. The St. Louis Blues can throw a parade. Gonzaga can go 31–0, then lose the NCAA title game to … Baylor? Who wants the same narratives, year after year, which is what they'll have in the European Super League or whatever they're calling this elitist tripe? Even with the advantages of ample outside revenue, the Cowboys and Yankees still are required to win on their merits. They can't just wrap themselves in a cluster, generate all the TV money and attract all the great players. They have to be as good in the front office and on the field as they are in building franchise valuation. So often, the behemoths are not all that, even when they're driving so much of the revenue.
What's fascinating is that two driving forces behind the superleague own prominent U.S. franchises. John Henry, the Liverpool owner, owns the Boston Red Sox in his Fenway Sports Group empire — with LeBron James among his partners. The Glazer family, owner of Manchester United, pays Brady as owner of the Buccaneers. Another prominent American sports owner, Stan Kroenke, controls Arsenal. Said Joel Glazer: "By bringing together the world's greatest clubs and players to play each other throughout the season, the Super League will open a new chapter for European football, ensuring world-class competition and facilities, and increased financial support for the wider football pyramid."
They are European pariahs today, spearheading what some are calling the Gordon Gekko League, which references the "greed is good" raider from the movie "Wall Street." There are no more Davids, only Goliaths. UEFA president Aleksander Ceferin, left to serve the wobbling interests of some 230 un-chosen teams, referred to the leaders of the 12 superclubs as "snakes and liars." Most fans on the continent, including those of the chosen teams, are using language much fouler. Don't mess with tradition and history, legacies and identities.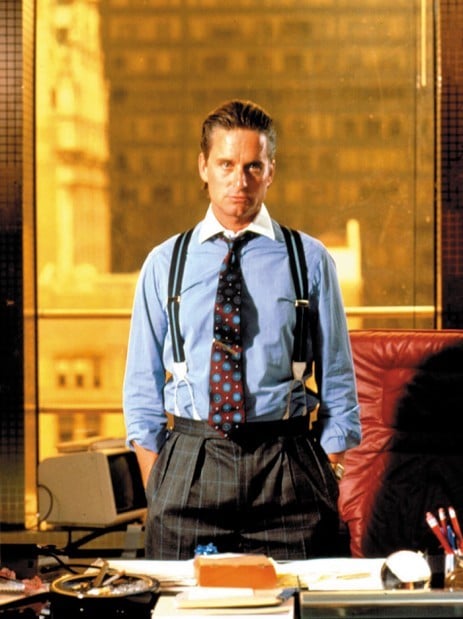 "I cannot stress more strongly at the moment that UEFA and the football world stand together alongside this disgraceful, self-serving project from a select few clubs in Europe fueled by greed," Ceferin said. "This idea is a spit in the face of all football lovers and our society as well. We must not let them take it away from us. I have seen many things in my life; I was a criminal lawyer for 24 years. I've seen many people. I've never seen anyone like that.
"We didn't know we had snakes working close to us, but now we know. Super League is only about money, money of the dozen, I don't want to call them Dirty Dozen, but UEFA is about developing football and about financing what should be financed. Our football and our culture survive, and some people don't understand it. We have the English FA, Spanish Federation, Italian Federation, the Premier League, La Liga, Serie A and FIFA — unanimous in opposition to these cynical plans which are completely against what football should be. We are all united against this nonsense of a project."
Even Sir Alex Ferguson, the Manchester United legend who supported the Glazers' ownership for years, can do so no more, telling Reuters: "A Super League is a move away from 70 years of European club football. Both as a player for a provincial team Dunfermline in the '60s and as a manager at Aberdeen winning the European Cup Winners' Cup — for a small provincial club in Scotland, it was like climbing Mount Everest." Ruthlessly, Henry and the Glazers seized an opportunity not possible in American sports. Cincinnati and Charlotte might be smallish, but they aren't Dunfermline and Aberdeen. Their franchises are protected as league partners.
Imagine if a maverick like Mark Cuban tried to launch a superleague, and it led to other attempts. Anarchy would overtake America, particularly if Disney/ESPN or another major media company had hatched the scheme. In Europe, suspicions linger that such a company, DAZN, masterminded and bankrolled the breakaway. Multi-billionaire Len Blavatnik, owner of DAZN, tried to become a prominent U.S. player in the live sports racket by hiring former ESPN chief John Skipper to grease the skids. When that attempt waned, Skipper pivoted to start a smaller media company — though let's point out he's still on the DAZN Board of Directors — while Blavatnik evidently reached for the stars, however scummily. DAZN denies involvement, but given the overwhelming backlash on a continent that views football as religion, of course the company would refute an Italy newspaper report that Blavatnik will pay $3.5 billion for up-front TV rights. This much is certain: JP Morgan Chase, the American investment bank, is confirmed as a financial backer.
I've been hypercritical of ESPN, Fox and other U.S. networks for climbing into business bed with leagues. But say this for them: They know their place and don't dare change an apparatus that doesn't need monopolies. Oh, some franchises should move (the Oakland A's to Las Vegas, the Rays to Montreal, the Grizzlies to Seattle) and others should consider contraction. Could I live without the Sacramento Kings and Arizona Coyotes? Sure. But compared to the ongoing sports tsunami in Europe, these are minor alterations.
We certainly have our own snakes and liars running American sports. They just seem a little tamer today. Next time your team is struggling, keep this in mind: You could be in Burnley or Sevilla, screwed.
Keeping Premier League Games Shouldn't Be A Hard Call For NBC
"Beyond its massive global fanbase, the Premier League offers NBC/Peacock a unique modern 21st-century sport for the short attention span of fans."
NBC Sports is facing some tough, costly decisions that will define its sports brand for the rest of this decade.  A chance to connect with viewers in a changing climate and grow Peacock's audience as well.  However, making the right choice is paramount to not losing to apps like Paramount+ (pun intended).
NBC is currently in the business of negotiating to continue airing the Premier League as their current deal ends after this 2021-2022 season. NASCAR is contracted to NBC (and FOX) through the 2024 season.
NBC's tentpole sports are the NFL and the Olympics.
Negotiations for the EPL are expected to go down to the wire. Rather than re-up with NBC, the league is meeting with other networks to drive up the price. NBC has to then make a decision if the rights go north of $2 billion.
Should NBC spend that much on a sport that is not played in the United States? It's not my money, but that sport continues to grow in the US.
If NBC re-ups with the Premier League, will that leave any coins in the cupboard to re-up with NASCAR? Comcast CEO Brian Roberts hinted that there might be some penny pinching as the prices continue to soar. This may have been one of the reasons that NBC did not fight to keep the National Hockey League, whose rights will be with Disney and WarnerMedia through ESPN and TNT, respectively.
"These are really hard calls," Roberts said. "You don't always want to prevail, and sometimes you're right and sometimes you're wrong, but I think the sustainability of sports is a critical part of what our company does well."
Roberts was speaking virtually at the recent Goldman Sachs 30th Annual Communacopia Conference. He told the audience that between NBC and European network Sky, that Comcast has allocated approximately $20 billion towards these sports properties.
Comcast CFO Michael Cavanagh spoke virtually at the Bank of America Securities 2021 Media, Communications and Entertainment Conference and echoed that the company is in a good position to make some strong choices in the sports realm.
"The bar is really high for us to pursue outright acquisitions of any material size," Cavanagh added. "We got a great hand to play with what we have."
While the European investments involve a partnership with American rival Viacom, the US market seems to have apparent limits.
Last Saturday's NASCAR Cup Series at Bristol Motor Speedway was seen by around 2.19 million people. It was the most-watched motorsports event of the weekend. That same week eight different Premier League matches saw over 1 million viewers. More than half of those matches were on subscription-based Peacock. 
Beyond its massive global fanbase, the Premier League offers NBC/Peacock a unique modern 21st-century sport for the short attention span of fans. A game of typical soccer fan is used to a sport that is less than two hours long. The investment in a team is one or two games a week. 
My connection to the Premier League began before the pandemic. When I cut the cord in late 2017, I purchase Apple TV. Setting it up, it asks you to name your favorite teams. After clicking on the Syracuse Orange and the New Jersey Devils, I recalled that my wife has family based in London, England. They are season ticket holders for Arsenal, and that family redefined the word "die-hard" fans.
I've long been a believer that sports allegiances are best when handed down by family. I love hearing stories of people loving the New York Giants because their parents liked them, and they pass it down to their children.
I've successfully given my allegiance to the Devils to my young daughters.
By telling Apple TV that I liked Arsenal, I get alerts from three different apps when the "Gunners" are playing. The $4.99 is totally worth it to see Arsenal.
Whenever I told this story, I was amazed to see how many other American sports fans had a Premier League team. Students of mine at Seton Hall University rooted for Tottenham Hotspurs, while an old colleague cheers on Chelsea.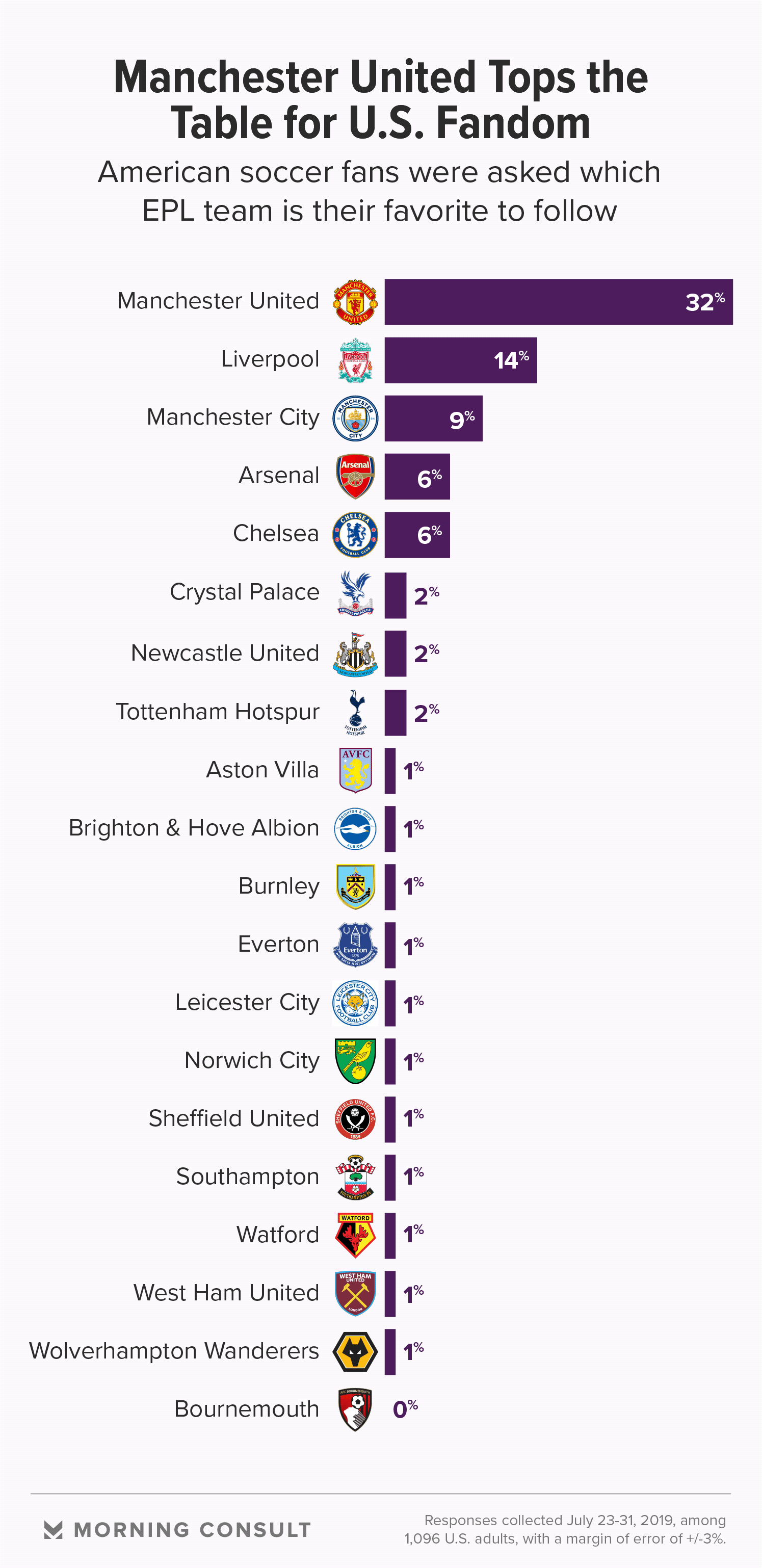 This is not meant to say that NBC should sign the EPL on my account. The key for any US-based soccer fan is that between Bundesliga, Serie A, and other leagues, there will be no shortage of soccer available on both linear television and streaming services.
Besides, Dani Rojas did say that "Football is life." NBC, originator of the Ted Lasso character, should make keeping its Premier League US connection a priority.
Today, Demetri is joined by Tyler McComas and Russ Heltman. Tyler pops on to talk about the big start to the college football season on TV. Russ talks about Barstool's upfront presentation and how the business community may not see any problems in working with the brand. Plus, Demetri is optimistic about FOX Sports Radio's new morning show.
Podcast: Play in new window | Download
Subscribe: RSS
6 Ad Categories Hotter Than Gambling For Sports Radio
"Using sports radio as a back page service for gambling will have a limited shelf life."
For years sports radio stations pushed sports gambling advertisers to early Saturday and Sunday morning. The 1-800 ads, shouting, and false claims were seedy, and some stations wouldn't even accept the business at 5 am on Sunday.
Now, with all but ten states ready to go all in on sports gambling, sports radio stations can't get enough of that green. Demetri Ravanos wrote about the money cannon that sports gambling has become for stations. Well, what if you are in one of those ten states where it isn't likely to ever be legal like California or Texas? Where is your pot of gold?
Or, let's face it, the more gambling ads you run, the more risk you take on that the ads will not all work as you cannibalize the audience and chase other listeners away who ARE NOT online gambling service users and never will be. So, what about you? Where is your pot of gold?
Well, let's go Digging for Gold.
The RAB produces the MRI-Simmons Gold Digger PROSPECTING REPORT for several radio formats. In it, they index sports radio listeners' habits against an average of 18+ Adult. The Gold Digger report looks at areas where the index is higher than the norm – meaning the sports radio audience is more likely to use the product or service than an average 18+ Adult who doesn't listen to sports radio. The report, generated in 2020, indicates that sports radio listeners are 106% more likely to have used an online gambling site in the last thirty days. That's impressive because the report only lists 32 activities or purchases a sports radio listener indexes higher than an average adult. I looked at those 32 higher indexes, and I think we can start looking for some gold.
Using sports radio as a back page service for gambling will have a limited shelf life. The gambling companies who commit significant money to get results will continue advertising and chase the others away. So, the future of sports radio needs to include other cash cows.
If it is evident to online sports gambling services that sports radio stations are a must-buy, who else should feel that way?  I looked at the Top 32 and eliminated the media companies. ESPN, MLB/NHL/NFL networks, and others aren't spending cash on sports radio stations they don't own in general. But Joseph A Bank clothing, Fidelity, and Hotwire should! Here's your PICK-6 list I pulled together that's hotter than sports gambling:
Sportscard collectors, Dapper Labs, Open Sea- read about Sports NFT $.
Online brokerage firms-Fidelity, Charles Schwab, Robinhood, Webull, TD Ameritrade
Golf courses, resorts, equipment, etc.- we play golf at home and vacation
Hotwire.com, Booking.com, TripAdvisor, Airbnb, Carnival Corporation, and Priceline.com- we've used Hotwire in the last year.
FedEx, UPS, U.S. Postal Service, Venmo, PayPal, Zelle-we wired or overnighted $
Jos. A. Bank, shein.com, macys.com, nordstroms.com- we went to Jos. A. Bank in last three months
The sports card/NFT market is 32% hotter than the sports betting market for sports radio listeners. Everything on the PICK-6 is at least 100% more likely to purchase than an average 18+ Adult who doesn't listen to sports radio. All listed are at or above indexing strength compared to sports betting. The individual companies I added are industry leaders. Bet on it! Email me for details.