Meet The Market Managers: Jeff Tyler, iHeartMedia Milwaukee
"To not take risks is to not change and not move on. I think the company is pushed the right way. It's not like I'm drinking the Kool-Aid. I truly believe that."
Sitting in the boss's seat was supposed to be a temporary thing for Jeff Tyler. He was just going to oversee Capstar Broadcasting's Madison, Wisconsin cluster for a short period until a new permanent manager was found. He was a programmer. He was supposed to be on the air.
Fortunately, the boss that Jeff eventually replaced was forward thinking enough to see that it could benefit all parties involved if he had his PD involved in sales meetings. That gave Jeff a level of understanding that he needed to make the transition to a more general leadership role and the rest as they say is history.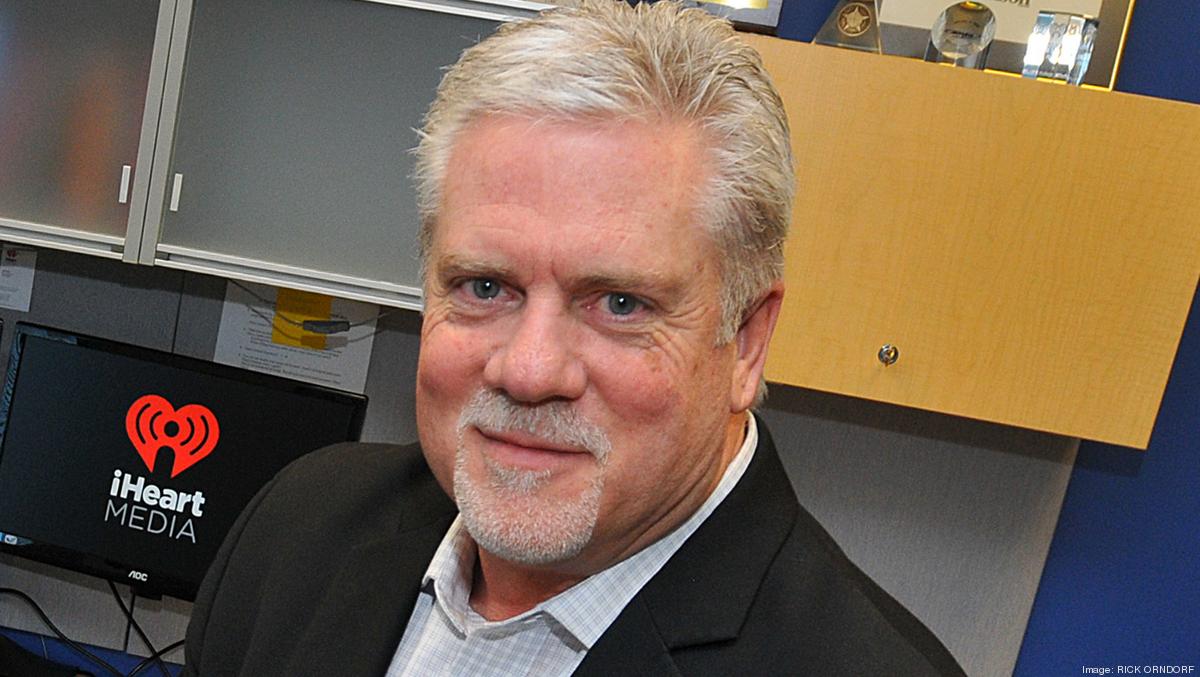 During his tenure with iHeartMedia, Jeff has overseen many stations, including the company's marquee local sports brand in Minneapolis, KFAN. After a stint in the Twin Cities, he moved south to Milwaukee to help oversee the launch of 97.3 The Game. As a regional president, Jeff's worked with established sports brands such as KJR in Seattle, and Denver's KOA, as well as the ill-fated Orange & Blue 760. iHeart knows they have a leader who understands all aspects of operating a successful radio brand, especially local sports radio stations.
Not bad for a guy that was offered his first GM role while in a hospital bed after knee surgery, right?
In the conversation below, Jeff talks about his rise through the ranks at iHeartMedia, which elements of KFAN's success could and couldn't be duplicated when 97.3 The Game arrived on the scene in Milwaukee, and how radio fits into iHeartMedia's overall business plan.
---
Demetri Ravanos: You started on the programming side, first as a talent before moving into the PD role. Then came the move into overseeing the entire operation. Let's start there. What was that feeling or realization like when you became a station manager for the first time? Is there anything that you can remember going through your head as you're excited about the opportunity yet also trying to figure out the best strategy for convincing people on the sales staff that you are the right guy to be their leader too?
Jeff Tyler: I guess I was preparing without knowing I was preparing for it. It happened in Madison. We were one of the first consolidated markets after the telecom bill. Somebody came in and bought the two big players in town. I think at that time I was on the air and programming Z104 and WTSO in Madison for Midcontinent Broadcasting. Then when it was purchased and they bought LL Broadcasting, all the sticks got put together and I said 'let's go'.
The station owner of the three LL Broadcasting stations was put in charge of the cluster at first. That was Capstar Broadcasting. Mary Kwas was the Region President and she was the one to give me my first shot. She did not think the other guy was up to the task. I was having knee surgery, actually from playing too much basketball in high school and college, which that's about all I got out of it…and an education I guess.
So she called me in the hospital and said, "Hey, would you like to oversee the stations? You have been the de facto station manager."
Lee (the previous manager) always brought me into sales and had me understand why he was doing things, much to his credit. I said to him, "I've never sold." He says "You sell every day. You just don't know rates and revenue. But you understand bottom line and expense thinking. You have a good business acumen. So you'll be fine. And you're a great communicator."
So, to his credit, he gave me that exposure. When Mary said, "would you like to run it while I search for a new general manager," I said, sure. Six months later, she called me and said, "I haven't had any luck. Do you want the job?"
I said yes of course. As far as the team was concerned, for anybody to elevate within a group, you're going to go from a pure level to some kind of management level for some people, if not all of them. I went from a peer in programing to a superior just in terms of stature to all of them. The key in those situations is understanding that and knowing how to handle it. If all of a sudden you're their buddy one day, and the next you're saying "I'm your boss now," that's bullshit and it won't work. That's where people trip up. I think I had enough good mentors over the years to teach me that and maybe just common sense.
The key is knowing you don't know everything, and counting on people that know things that you don't, being a sponge, being a leader, being a communicator and being someone that will look for the consensus on certain things. At some point, you're ultimately responsible, but having people in the room that have opinions and viewpoints and history is really important. Any good leader's got to have that in mind or you're not going to make it.
DR: Why is your path such an uncommon one now? What are the barriers that top level management sees to the benefits of bringing someone from the programing side into top level management?
JT: I think it's the perception and it goes back forever, probably. If you look at the programing side and promotions, they spend money, right? The sales side makes money. I think especially in iHeartMedia, we've done a good job of bringing a lot of programmers along. The people in our positions now and the leadership in programing understand our business side really well. They understand the need to build content that is a good marketing tool for advertisers. It's just not this side of the room and that side of the room at odds, which was radio forever and ever.
I think if you have a business mindset and an acumen to understand what's needed – I mean the modeling, the pricing, and stuff like that is just math. But if you understand how it works and what's needed, you know you can't say, "Well, I'm just going to build this for programing and run it without any advertisers involved," well, that's just stupid. The consumer doesn't care anymore. Consumers understand that KDWB and Pepsi are giving you a chance to win ten thousand dollars. They don't care. No one is in their car saying "Oh, my God! They're whoring out the station." Those days are over. Product placement and smart content management with an advertiser viewpoint is really important. For those that have it, there's no there's no barrier. You just have to make it known within the building. You have to have that desire and then attach yourself to someone that will mentor you to a position that you want to be in. No one's going to look around the room and say "Ok, you!". Make it known. Speak up. Say "I want to be here. What do I need to do to be here?" and be prepared to do that.
DR: What were some of the hiccups along the way once you got into a bigger management role and started running larger and larger entities? What are some of the things you had to learn on the job that were different about a market manager's role from a regional president's role?
JT: Every station, every makeup of talent is different. I remember the people that bought Clear Channel at one time, the Bain Capital folks, from what I heard, it drove them crazy because they were an investment company. They looked at it as a math problem. "There's four FMs and two AMs in this market and there's four FMs and two AMs in this market. Why wouldn't it just be the same thing? Why isn't the same outcome?"
Everything is different, and I think you need to really understand the history of the station, where it sits in the marketplace, where it sits in the minds of the consumer, where the talent is, how new it is, how engaged in the community it is, how long it's been there, and then not just make random assumptions. You really have to dig in and understand what's going on and look at the chess pieces you're dealt.
Let's say you have six stations. Which ones are the ones you can count on right now? Which are developmental? What do you have to do to position them differently?
That was the biggest thing for me, stepping back and and not looking at programing as "I just want to fix my station". It's "what can we do collectively to impact the market?". Because we were an early consolidator, we tried a lot of things. We we sold three FMs or four FMs and two AMs together. Then we tried a couple of variations. We ended up selling the whole cluster. Why wouldn't you just have every bullet in the gun?
I still think that's being figured out. The most current incarnation that we have is you can be so clustered, but within that you may have specialty people that really lean one way, somebody understands say, conservative talk radio or sports talk radio. So it's those nuances. It's that fine tuning thing and looking through a different lens. That's what I had to really learn and and grow with in the more markets I had. It became more dynamic.
DR: When you are talking about looking through a different lens and you are both overseeing an entire region and a cluster in a major market, how do you find the balance? How do you find the time to consciously switch between those lenses that you need in order to do both roles successfully? That seems like a lot for one person to take on.
JT: Well, you can't. You have to surround yourself with good people. I think my team in Minneapolis is the best I've ever worked with, by far. They're the most professional, the most astute. They like each other. They are on the same page. That was really important, so I could turn my back and look at St. Louis or Seattle and work with that team. I could go into that market and ask them "What do you think? What do we need to do? What's going on?".
Certainly I had access to all the numbers and the revenue models and the ratings and personnel. I could see where there might be some potential holes, because sometimes you're so close to it, you can't see it. Somebody from the outside may have a different look, but you have to ask them their opinion.
The key for me was being able to take what I knew in Minneapolis and try to help apply it without shoving it down anybody's throat. I couldn't go back to Madison and say "You know, in Minneapolis we do this". They would look at someone that does that and say, "screw you". When we did have the regional thing for a while, we had more assets in Minneapolis than Eau Claire. We had tickets to concerts, we had tickets to Viking games. We had the Vikings contract. We were able to help them with assets to build their business because we looked at it as one business unit, one enterprise. So we were able to help with our assets. At the same time, smaller markets sometimes do a lot of good blocking and tackling. And you can forget that in big markets.
Kevin LeGrett is one of my favorite people in the world. He runs L.A. for us, and we think a lot alike and have a lot of the same history. He came from Rochester, New York and Chillicothe, and some small markets. And when you get to L.A., there's a lot of things you can just kind of not forget and implement that really still work in those big markets. That's important too, to be able to come both ways and not just pontificate from up high.
DR: So when you are in Minneapolis, from a regional perspective, you helped launch 97.3 The Game in Milwaukee. I wonder how much you even let what KFAN is into your mind as a model for what you want The Game to be. While KFAN's an iconic brand worth replicating, it's also difficult to expect to catch lightning in a bottle and do that twice.
JT: I've had people call me over the years and say 'how can we do what you're doing at KFAN?'. You can't. Gregg Swedberg, who is the head of programing for Minneapolis, was involved in KFAN from an AM to an FM to everything along the way. Chad Abbott is phenomenal as a programmer. They have both said it's time and talent. They had talent in and it's evolved over the years. The whole morning show started as interns.
So you find the right people and give it enough time. We're so quick to pull the string on things that we think didn't work. They gave this thing time. With talent, it emerges and it becomes very difficult to compete with. It becomes very ingrained in the city.
I think the magic of KFAN is the bit. Maybe you've seen that in some of the things about KFAN. When you first listen to it, you may not get the bit. You have to engage a while. Once you do and the talent carries the bit throughout the whole day, it shows sometimes that the talent don't take themselves seriously, and sports can at times get in the way of what they're talking about. Honestly, Dan Barreiro, I would trust him if the Twins won the World Series to handle it perfectly or what's going on right now in the Twin Cities with the racial unrest and the violence against Blacks, he can handle both situations perfectly and that's rare.
So when we looked at The Game, our programmer (Tim Scott), I brought him into the company in Madison a while back, so he thinks like I do. I said, 'you know, we can't replicate KFAN, but we can replicate the concept'. Sports is great, but the average listener doesn't need the box score. They've got their phone. They can get that in two seconds. They want opinion. They want you to reflect what's going on. They want entertainment. Above all, it's got to be entertaining! So we looked for guys like that. Steve Czaban was sitting there and he was having huge success across town with his appearances on Bob and Brian for many, many years. He was a logical jumping off point. Ever since then, we built the station with people that have more to say than just sports. Now we've got some statewide affiliates that carry much of our programing in Wisconsin, just as KFAN does in Minnesota. Everybody is looking for that same thing. A Wisconsin sports fan is not unlike a Minnesota sports fan. They just they just hate one another.
DR: I guess that's symptomatic of the entire Midwest. Because they also hate Illinois sports fans and Michigan sports.
JT: Sure. I mean the beauty of KFAN is there's this thing about Minnesota sports fans and it's not meant to be derogatory, but over the years, they've had a lot of disappointment. No matter how good they are or how good they start off, they can start 5-0. The Minnesota sports fan says, "yeah, we're good, but somewhere along the line, we're going to F it up." KFAN is their shoulder to cry on. The guys tend to sympathize with that and make it entertaining. And I think that's part of it.
Wisconsin sports fans are near and dear. You could talk about the Packers every day. They bleed red and white for the Badgers. The Brewers are in there, too. The Bucks have become much more of a factor. More so in Milwaukee, where do adult males especially go to to be entertained? Outside of Bob and Brian on the Hog, it's pretty thin. We're trying to position ourselves as the group that can take those reins and also acquire other franchises, which we're working on as well.
DR: I want to ask you about the way sports fans are served in Milwaukee and Minneapolis. KFAN has faced challengers before, but heavy local sports radio competition isn't available currently. Milwaukee meanwhile has two other sports stations. One airs on two signals (ESPN Milwaukee) and the other previously broadcast on two signals (The Fan). All of the local play-by-play, at least the pro teams, are on WTMJ, a news/talk station that has a major sports presence. Given your experience of working in both markets, is it a matter of Minneapolis being underserved from a local sports radio standpoint or is Milwaukee overserved?
JT: I think Milwaukee might be a little overserved. I mean, just the the oversaturation of certain formats in Milwaukee made people jump to sports. I think there was some foreshadowing of how important content was going to be. You can have a great music station with with dynamic talent and see somebody come into the market and replicate that with a decent level of talent and move listeners in droves. It's a commodity to them. A good sports talk brand, just like a good conservative news/talk station, somebody that's got a real strong position in the market can be really tough to overcome.
WSSP tried it. When they went on AM and tried the FM translator, they did a nice job. Entercom at that point did a nice job, but I knew if we could get a 50,000 watt FM going, we'd put them in our rearview mirror. And that's really where it is now. It's between us and the other two. TMJ stays in place because of their history, that big stick, and they do have those franchises that impact dayparts and weekends. But I know those things can change.
In Minneapolis we've been approached by the other pro teams. That's why we created KFAN Plus, and maybe that grows into something that's a little more significant. But digital radio does level the playing field a little bit.
What is in place right now in Milwaukee may change and we just need to grow a platform that's really receptive for it and appreciated by the consumer. We've got all the expertise. We are the the Badger flagship. We've run that Badger Sports Network since 1994. So we understand how that works. We know how to sell it, we know how to operate it. We know how to execute a network, so it's just a matter of time.
DR: That deal with the University of Wisconsin, is it something that iHeart worked out for all of its stations that made sense across the state? Or is it sort of divvied up by market? Because I would think the Badgers have way more brand value in Madison on a Monday morning in the fall than they do in Milwaukee.
JT: When WTMJ had the Packers, Brewers, Bucks and Badgers, the Badgers were always the fourth stepchild. The University knew that was the case when I first talked to Barry Alvarez and Learfield. I had a good relationship there. I told them that we can make the Badgers more high profile in Milwaukee. There's a lot of alumni in that city, but there's also a lot of Marquette alumni. So it's it's a little bit of a battle. But on football Saturdays, there's an awful lot of Badger fans there. We just need to reframe it and give it its own home. I think that's helped a great deal.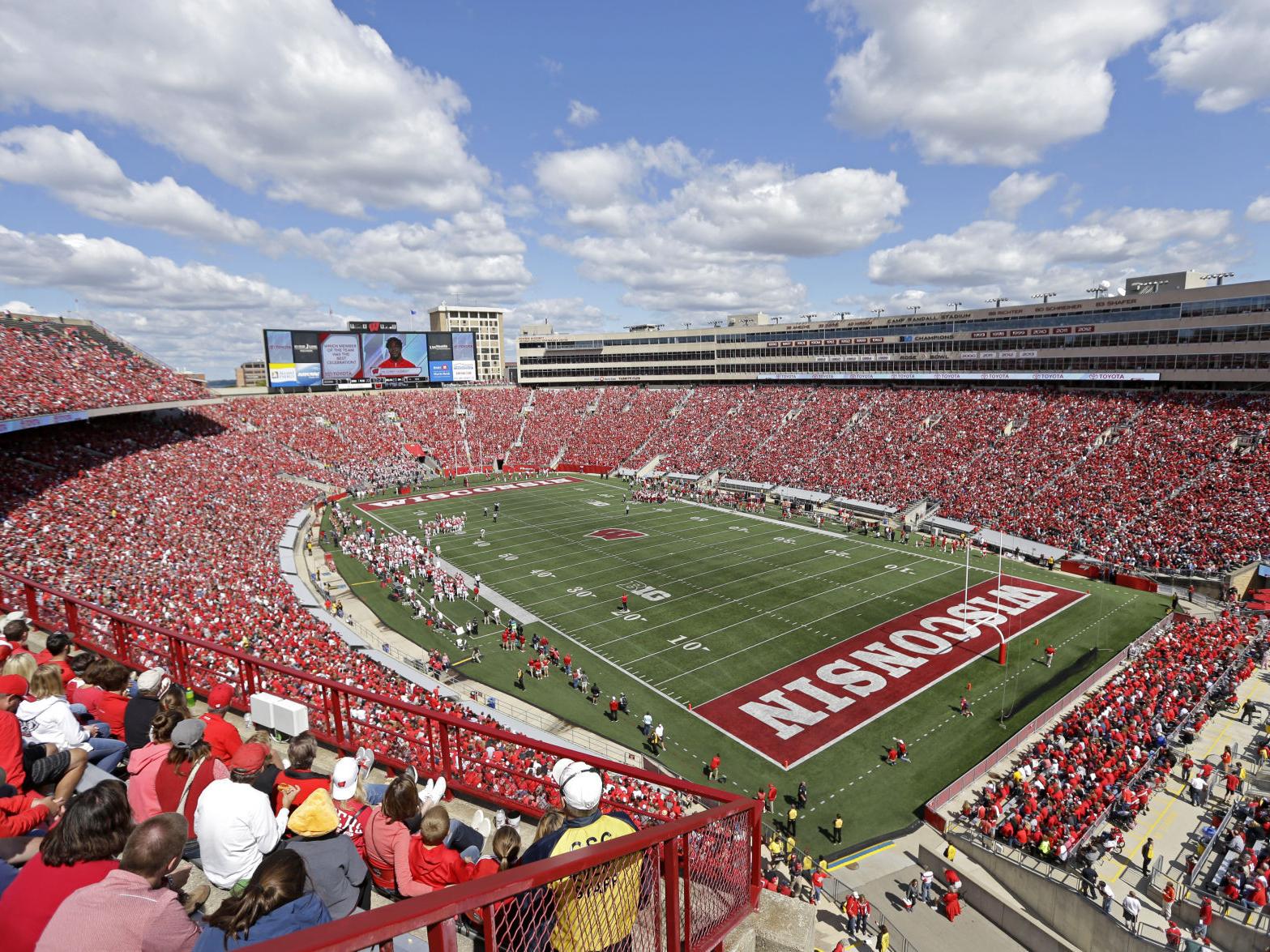 The Learfield relationship, they look at every market individually, but we have a good long term relationship with them. The previous CEO, Greg Brown and I were really good friends and understood each other. They trusted me and what we did, and so that translated to Milwaukee eventually.
If we ever got control of a franchise ourselves, if we were say the flagship, yes, we would look at that team for our whole group together. That's just the new world. In Minneapolis, all of our KFAN affiliates are Vikings affiliates as well. That's because our relationship with the Vikings, and the kind of agreement we have with them. Same thing with the Wild. The joke between us is that we just never open the contract. You need something? We need something? You know, it's got to be a partnership. I've had people ask me, are you own owned by the same company? And I tell them 'no, we're not, but you certainly we know it's a partnership'. We have to create things that are wins for both sides or it won't work.
When we did the last deal, we looked five years down the road. What's this going to look like in five years? This is just a year ago with the Vikings. Software will change. The way the NFL distributes its content, social media's impact, digital's impact, it's all going to change, and we have to be ready for that. So, the next few years are going to be interesting to see how those things play out.
DR: Well, you talked about the future and the likelihood of change, so I want to circle back with you on Steve Czaban. As you mentioned before, he had equity in mornings in Milwaukee with Bob and Brian before you brought him over. He also had a daily afternoon show in DC, something he had been doing for years. Steve is still physically located in the nation's capital and does the morning show remotely for the Game, but with his afternoon show no longer on 980 in DC, have you discussed with him what it would take for him to relocate to Wisconsin?
JT: I think that's going to stay between Steve and I. There's some other factors that are involved in that first for him. So, I don't want to speak about those. But absolutely, we've had a discussion, even originally reversing it where we looked at having him do the show from Milwaukee for DC. You're aware of the changes that took place there. He doesn't talk about a lot of it. He was just burned out. He's really energized by the people around him in Milwaukee, some of the young talent we've got, John Kuhn, a former Packer, and Brian Butch, a former Badger. He's excited about what we do with what we call "five wide" in the last hour of the show. He's just he's rejuvenated a little bit with what goes on at The Game.
The eventuality is yes, but how it happens and when it happens, there's some timing things that have to be figured out. And we're working on that, respectfully.
DR: You have been with this company from Clear Channel to iHeartMedia and so on and so forth. Sitting in your seat, that day where you find out that the company is going to be rebranded and named after the streaming app and there's going to be this bigger emphasis put on podcasting, did you have to reevaluate where broadcast radio stood in the company's hierarchy?
JT: Not really. I would hope you print this because I really, truly mean it. Bob Pittman is a brilliant man. You look at MTV or AOL, he has foreshadowed where things are going. To make that move nine, going on ten years ago to flip to iHeartRadio and iHeartMedia was brilliant. It really set in motion how we would be a catalyst for our advertisers, and for our listeners to stay at the forefront of what's going on. Audio is being consumed in many different ways. To be out in front of that is exciting. Sometimes it's clumsy. I mean, as a manager, when you're leading and trying to push the change, you're going to trip once in a while. Bob, to his credit, has always encouraged tripping as long as you learn from it and don't make the same mistake again. He expects people to hit .500 at best.
To not take risks is to not change and not move on. I think the company is pushed the right way. It's not like I'm drinking the Kool-Aid. I truly believe that. I remember being in airports eight years ago and asking people what they're listening to, and it was "oh, I'm listening to my playlist". Now, you know, it's two out of three, "I listen to a podcast". It's personal listening.
It's going to change the way Nielsen is doing things obviously. That's a clumsy, outdated concept now. I think using iHeartRadio and saying to our advertisers, "we have all this information about the people that are registered users of iHeartRadio, we know as much about them as Facebook does," well, it's not a leap to say the people who are listening to broadcast radio are the same people. It's because they can't be in the same place at the same time. Qualitatively we can be a much better resource for people.
I'm amazed. It speaks to the dynamic again going back to KFAN. 'The Power Trip' morning show, between their show podcast, which is maybe a glean of their best two hours every morning, and their 'After Party', which is basically a half hour post show play by play, it gets a little crazy at times. Those two podcasts combine for almost two million downloads a month. That's phenomenal. That's New York level. All it says is that the consumer wants more of what they like. They just want it when they need it, when they want it, in their car or whenever they have time to listen.
DR: Let's end by looking at the industry in that way as opposed to just iHeart specifically. We have seen the news over and over again, that broadcasting revenue has been flat or down for a few years now. Obviously the pandemic made things even worse. How much of that do you feel is the result of advertiser or ad buyer misconception as opposed to listenership actually eroding? I've sat in multiple conferences and heard countless managers talk about having meetings with younger agency buyers who reject proposals simply because they don't listen to broadcast radio and the friends their age don't listen to broadcast radio. So they assume it has no value.
JT: I think some of that is perception and yes, you're right, that is something we do run into once in a while. That is a little bit of tunnel vision. I'll give you two quick synopses here. First of all, time away from radio has always been challenged. In history, there were eight tracks, then cassette players were supposed to kill radio. Then it was CDs and your iPod and all the playlists you could create. All that podcasting did, it just replaced the time that was given to all the stuff that was away from radio. When people want to escape, that's what they do. They go to a place where they can listen to something that is part of their world and their world only. All that we've done is allowed a new technology to take the lead in that area and become a factor. They still come back to radio for companionship and for information and entertainment. I think it's more of a reporting thing, frankly, for the reasons I brought up about Nielsen. It's hard to sample where people are truly listening these days, and so perception comes into that.
The other thing is when you talk to somebody about radio and they say 'I don't listen to radio anymore', ask them where their radio is. You'll hear "I've got a radio in my car". Where else do you have a radio? Is there a clock radio at home? No. Do you have a boombox? No. Do you have an old fashioned tuner? No. Do you have a clock radio under your kitchen counter? No. What do you listen to? "I stream through Alexa." Well, that's radio. So shame on us for not trying to educate along the way, but that's just perception. Then their perception becomes, somebody's opinion, and that can generate its own legs, so to speak.
Being Wrong On-Air Isn't A Bad Thing
…if you feel yourself getting uncomfortable over the fact that you were wrong, stop to realize that's your pride talking. Your ego. And if people call you out for being wrong, it's actually a good sign.
In the press conference after the Warriors won their fourth NBA title in eight years, Steph Curry referenced a very specific gesture from a very specific episode of Get Up that aired in August 2021.
"Clearly remember some experts and talking heads putting up the big zero," Curry said, then holding up a hollowed fist to one eye, looking through it as if it were a telescope.
"How many championships we would have going forward because of everything we went through."
Yep, Kendrick Perkins and Domonique Foxworth each predicted the Warriors wouldn't win a single title over the course of the four-year extension Curry had just signed. The Warriors won the NBA title and guess what? Curry gets to gloat.
The funny part to me was the people who felt Perkins or Foxworth should be mad or embarrassed. Why? Because they were wrong?
That's part of the game. If you're a host or analyst who is never wrong in a prediction, it's more likely that you're excruciatingly boring than exceedingly smart. Being wrong is not necessarily fun, but it's not a bad thing in this business.
You shouldn't try to be wrong, but you shouldn't be afraid of it, either. And if you are wrong, own it. Hold your L as I've heard the kids say. Don't try to minimize it or explain it or try to point out how many other people are wrong, too. Do what Kendrick Perkins did on Get Up the day after the Warriors won the title.
"When they go on to win it, guess what?" He said, sitting next to Mike Greenberg. "You have to eat that."
Do not do what Perkins did later that morning on First Take.
Perkins: "I come on here and it's cool, right? Y'all can pull up Perk receipts and things to that nature. And then you give other people a pass like J-Will."
Jason Williams: "I don't get passes on this show."
Perkins: "You had to, you had a receipt, too, because me and you both picked the Memphis Grizzlies to beat the Golden State Warriors, but I'm OK with that. I'm OK with that. Go ahead Stephen A. I know you're about to have fun and do your thing. Go ahead."
Stephen A. Smith: "First of all, I'm going to get serious for a second with the both of you, especially you, Perk, and I want to tell you something right now. Let me throw myself on Front Street, we can sit up there and make fun of me. You know how many damn Finals predictions I got wrong? I don't give a damn. I mean, I got a whole bunch of them wrong. Ain't no reason to come on the air and defend yourself. Perk, listen man. You were wrong. And we making fun, and Steph Curry making fun of you. You laugh at that my brother. He got you today. That's all. He got you today."
It's absolutely great advice, and if you feel yourself getting uncomfortable over the fact that you were wrong, stop to realize that's your pride talking. Your ego. And if people call you out for being wrong, it's actually a good sign. It means they're not just listening, but holding on to what you say. You matter. Don't ruin that by getting defensive and testy.
WORTH EVERY PENNY
I did a double-take when I saw Chris Russo's list of the greatest QB-TE combinations ever on Wednesday and this was before I ever got to Tom Brady-to-Rob Gronkowski listed at No. 5. It was actually No. 4 that stopped me cold: Starr-Kramer.
My first thought: Jerry Kramer didn't play tight end.
My second thought: I must be unaware of this really good tight end from the Lombardi-era Packers.
After further review, I don't think that's necessarily true, either. Ron Kramer did play for the Lombardi-era Packers, and he was a good player. He caught 14 scoring passes in a three-year stretch where he really mattered, but he failed to catch a single touchdown pass in six of the 10 NFL seasons he played. He was named first-team All-Pro once and finished his career with 229 receptions.
Now this is not the only reason that this is an absolutely terrible list. It is the most egregious, however. Bart Starr and Kramer are not among the 25 top QB-TE combinations in NFL history let alone the top five. And if you're to believe Russo's list, eighty percent of the top tandems played in the NFL in the 30-year window from 1958 to 1987 with only one tandem from the past 30 years meriting inclusion when this is the era in which tight end production has steadily climbed.
Then I found out that Russo is making $10,000 per appearance on "First Take."
My first thought: You don't have to pay that much to get a 60-something white guy to grossly exaggerate how great stuff used to be.
My second thought: That might be the best $10,000 ESPN has ever spent.
Once a week, Russo comes on and draws a reaction out of a younger demographic by playing a good-natured version of Dana Carvey's Grumpy Old Man. Russo groans to JJ Redick about the lack of fundamental basketball skills in today's game or he proclaims the majesty of a tight end-quarterback pairing that was among the top five in its decade, but doesn't sniff the top five of all-time.
And guess what? It works. Redick rolls his eyes, asks Russo which game he's watching, and on Wednesday he got me to spend a good 25 minutes looking up statistics for some Packers tight end I'd never heard of. Not satisfied with that, I then moved on to determine Russo's biggest omission from the list, which I've concluded is Philip Rivers and Antonio Gates, who connected for 89 touchdowns over 15 seasons, which is only 73 more touchdowns than Kramer scored in his career. John Elway and Shannon Sharpe should be on there, too.
Money Isn't The Key Reason Why Sellers Sell Sports Radio
I started selling sports radio because I enjoyed working with clients who loved sports, our station, and wanted to reach fans with our commercials and promotions.
A radio salesperson's value being purely tied to money is overrated to me. Our managers all believe that our main motivation for selling radio is to make more money. They see no problem in asking us to sell more in various ways because it increases our paycheck. We are offered more money to sell digital, NTR, to sell another station in the cluster, weekend remotes, new direct business, or via the phone in 8 hours.
But is that why you sell sports radio?
In 2022, the Top 10 highest paying sales jobs are all in technology. Not a media company among them. You could argue that if it were all about making money, we should quit and work in tech. Famous bank robber Willie Sutton was asked why he robbed twenty banks over twenty years. He reportedly said," that's where the money is". Sutton is the classic example of a person who wanted what money could provide and was willing to do whatever it took to get it, BUT he also admitted he liked robbing banks and felt alive. So, Sutton didn't do it just for the money.
A salesperson's relationship with money and prestige is also at the center of the play Death of a Salesman. Willy Loman is an aging and failing salesman who decides he is worth more dead than alive and kills himself in an auto accident giving his family the death benefit from his life insurance policy. Loman wasn't working for the money. He wanted the prestige of what money could buy for himself and his family. 
Recently, I met a woman who spent twelve years selling radio from 1999-2011. I asked her why she left her senior sales job. She said she didn't like the changes in the industry. Consolidation was at its peak, and most salespeople were asked to do more with less help. She described her radio sales job as one with "golden handcuffs". The station paid her too much money to quit even though she hated the job. She finally quit. The job wasn't worth the money to her.
I started selling sports radio because I enjoyed working with clients who loved sports, our station, and wanted to reach fans with our commercials and promotions. I never wanted to sell anything else and specifically enjoyed selling programming centered around reaching fans of Boise State University football. That's it. Very similar to what Mark Glynn and his KJR staff experience when selling Kraken hockey and Huskies football.
I never thought selling sports radio was the best way to make money. I just enjoyed the way I could make money. I focused on the process and what I enjoyed about the position—the freedom to come and go and set my schedule for the most part. I concentrated on annual contracts and clients who wanted to run radio commercials over the air to get more traffic and build their brand.
Most of my clients were local direct and listened to the station. Some other sales initiatives had steep learning curves, were one-day events or contracted out shaky support staff. In other words, the money didn't motivate me enough. How I spent my time was more important.
So, if you are in management, maybe consider why your sales staff is working at the station. Because to me, they'd be robbing banks if it were all about making lots of money.
Media Noise: BSM Podcast Network Round Table
Demetri Ravanos welcomes the two newest members of the BSM Podcast Network to the show. Brady Farkas and Stephen Strom join for a roundtable discussion that includes the new media, Sage Steele and Roger Goodell telling Congress that Dave Portnoy isn't banned from NFL events.
Podcast: Play in new window | Download
Subscribe: RSS