Five Who Get It, Five Who Don't
A weekly analysis of the best and worst in sports media from a multimedia content prince — thousands of columns, TV debates, radio shows, podcasts — who is vaccinated but will avoid Cleveland and the NFL Draft.
 THEY GET IT
LZ Granderson, Los Angeles Times — The most credible and important social commentators aren't the ones who scream loudest, or the ones who remain intractably on a side and ignore factual details. Granderson, a Black columnist, didn't hesitate to scold LeBron James, the foremost Black activist in sports, for a dangerous (and quickly deleted) tweet that was blasted by conservatives as a call for violence. "YOU'RE NEXT #ACCOUNTABILITY,'' James wrote in a post that included a photo of the White police officer who shot and killed a 16-year-old Black girl, Ma'Khia Bryant, in Columbus, Ohio. The tweet, Granderson wrote, "was inarguably premature. Body cam video appears to show Bryant attacking another teen with a knife seconds before the shots were fired; many consider the officer's actions justified.'' He went on to doubt whether White America ever will "let a Black man be Captain America,'' but in the aftermath of the Derek Chauvin guilty verdict, Granderson's take was measured and responsible in a country craving media restraint. The same can't be said for James, who fired back at a Cincinnati bar owner for refusing to show NBA games at his establishment until James is "expelled'' from the league. Tweeted LeBron: "Aww Damn! I was headed there to watch our game tonight and have a drink! Welp.'' That's just immature. Working in the same market, maybe Granderson can sit down with James and remind him of his accountability burden. Even better, Los Angeles Police Department officer Deon Joseph, who is Black, says he wants to meet with James to help him "understand the reality of the profession.''
HBO — You've seen me decry a schmaltzy media world where Jim Nantz, Scott Van Pelt and other gush-and-mushers operate under a simple corporate mandate: Sell sports as religion and romance … remind the masses why they love sports and can't exist without it … make athletes and coaches appear bigger than life … denounce legitimate media as bitter and negative when they're sorely needed as watchdogs of an industry run amok. So I'm pleased — no, thrilled — that HBO is countering the creampuffery by reintroducing the antithesis of this vapid hypnosis, Sir Robert Costas, to the mainstream stage. On his new show, "Back On the Record With Bob Costas,'' the leading sports voice of his time won't be glorifying the business as much as, oh, covering it and scrutinizing it and saying what the hell he wants, which NBC didn't appreciate in furtively replacing him with safe, harmless Mike Tirico. HBO promises marquee-name newsmaker interviews and roundtable discussions, along with spinoffs into entertainment, but the takeaway will be "signature commentaries from Costas that capture his distinctive voice and point of view.'' Too bad the series includes only four episodes a year. Costas is needed weekly. Daily, even.
Ariel Helwani, badass — As the reigning bully of sports, Dana White usually rules his own personal Octagon. He stuffed 15,269 fans into an indoor arena in Jacksonville last weekend, openly defying an ongoing pandemic. When asked about Chris Weidman, whose leg snapped in a horrific kicking sequence, White changed the subject because it underlined the hideous violence in his freak sport, saying, "I don't even want to talk about it tonight. I don't want to say anything f—-ing …'' Yet the UFC president can't control a media member he loathes, Helwani, a fiercely independent reporter who is wisely shopping his services as ESPN dawdles on a new contract. We're about to find out plenty in this negotiation about Bristol's integrity — will ESPN, like Fox Sports a few years ago, weasel out and dump Helwani because White says so? He's the kind of creep who leverages broadcast deals — in this case, a $1.5 billion pact with ESPN — to control media voices. He can do so because his thug league is owned by Endeavor, the Hollywood company run by Ari Emanuel, who is more bombastic in real life than the "Entourage'' character inspired by him, agent Ari Gold. Of the media, White told Colin Cowherd: "Most of these people are full of shit and have no place writing or talking about anything.'' This comes after a video in which White said, "Why should anybody listen to the media? Who are these people? What makes them experts? What have they ever accomplished?'' He has referred to Helwani as a "girl'' and a "douche,'' but the multimedia veteran has maintained his professionalism and production. Does he have the support of ESPN? Will president Jimmy Pitaro reward a valuable UFC voice — and invite the possibility of Helwani reporting a White-related scandal — or cave to the bully? Either way, Ariel has my respect.
Turner Sports — With the addition of an NHL package dropped by NBC, Turner quietly has built a live sports portfolio that includes the NBA, Major League Baseball and March Madness. Hockey coverage needs dazzle, though, and it is hoped TNT and potential streaming partner HBO Max will lean toward fun analysts — where have you gone, Jeremy Roenick? — instead of NBC's conservative studio voices of late. Also, who is the next Doc Emrick and does such a creature exist? ESPN and Turner, which will share the Stanley Cup Finals, are urged to look at Alex Faust, voice of the Los Angeles Kings. One hockey fan on the company payroll, Charles Barkley, is best avoided (see below). No one needs an international incident involving Canada.
Rich Eisen, NFL Network — The image of a 51-year-old man running a 40-yard dash — designer suitcoat flying, slight gut protruding, hands flexed like a sprinter, cleats digging in, clipped-on tie straight — is a tribute to a charitable endeavor known as "Run Rich Run.'' Since 2015, Eisen has raised millions for St. Jude Children's Research Hospital, and though cancellation of the NFL Combine prompted a scheduling revision, he's back with football legends and business entrepreneurs who sprinted — or limped — through the challenge at SoFi Stadium. The segment airs Saturday during the network's NFL Draft coverage. In related news, Eisen is keeping his promise to eat the soiled sweatshirt of a talk-show caller if the 49ers don't select a quarterback with the No. 3 pick. If he's wrong, is he at least allowed condiments?
Tony Reali, ESPN — His multi-year extension is a testament to hard work, sturdy professionalism and knowing when to stand back when a friend and mentor such as Dan Le Batard self-sabotages his ESPN career. I recall the revolving door of auditioning hosts after Max Kellerman left "Around The Horn'' for Fox, and Reali stepped in as the ideal adhesive, like a Jonas Brother with sports acumen. The current problem with ATH is not his fault — the producers have made him the only "face'' of the show, as ESPN boss Norby Williamson describes him, when hosts of more prominent network shows are in supportive roles. For instance, Molly Qerim Rose is the host of "First Take,'' but she is the traffic controller for the show's outspoken superstars, Stephen A. Smith and Kellerman, an arrangement that allows for maximum impact and viewership. Back in ATH's peak years — I don't really care how selfish this might sound, because it's true — our ratings were off the charts thanks to sparring panelists who drove the banter (me vs. Woody Paige, with me as Godzilla) while Reali played the Rose role. Now, Reali is the lone constant as an endless procession of "contributors'' come and go — and the ratings have severely suffered. Hey, it's their network and afternoon programming block. But if Williamson and showrunners Erik Rydholm and Aaron Solomon combined Reali's magnetic presence with more heat from a consistent stable of combative panelists, ATH might rock again. And, no, I'm not stumping to return. I like my life without TMZ following me and sleaze websites lying about me, and I like being able to routinely add a sixth entry to Five Who Get It.
THEY DON'T GET IT
Dan Le Batard, sellout — So let's see if I have this straight: He painted his ESPN superiors as undesirable partners because they didn't want him causing political wars on the radio … yet he's ethically willing to jump headfirst into the gambling cesspool. In the end, he's the grimiest of all. In the latest example of desperation leading to hypocrisy, LeBatard's lengthy search for a company to distribute his podcast led to DraftKings, the tout louts who will control ad sales and licensing arrangements. This will sink Le Batard's show into the betting crapper and complete the demise of a once-great journalist. He claims DraftKings is "truly sponsoring our freedom … (and won't) corrupt us in any way,'' but just wait until he's required to read non-stop wagering spots. Maybe he should familiarize himself with the DraftKings statement: "Additionally, the network of shows will prominently feature DraftKings' odds, betting trends and general sportsbook and daily fantasy information.'' I have an idea: Papi's Power Parlays! Another day, another betrayal of a media industry gone putrid.
Charles Barkley, lost cause — The only recourse, I've concluded, is to start publicizing the names of Barkley's bosses at TNT — Casey Bloys, Brett Weitz, Sam Linsky, Adrienne O'Riain. The network is operated by WarnerMedia, which is owned by AT&T, so let's go higher — Jason Kilar, Ann Sarnoff, Jeff Zucker. Or even higher — John Stankey. People tiring of Barkley's gross potshots at the appearances of women should use their AT&T-contracted phones to bombard the aforementioned with protests. Barkley thinks he's bulletproof because, in the past, his bosses haven't publicly reprimanded him for comments such as: "Some big ol' women down there (in San Antonio) … that's a gold mine for Weight Watchers. They can't wear no Victoria's Secret down there. They wear bloomers down there … ain't nothing skimpy down there.'' So Barkley used his "Inside The NBA'' perch last week to insult women in another state: "Georgia … the only school in the world they named their mascot after the women down there.'' As in, bulldogs. Know those serious commentaries Barkley delivers about race and life? He renders them useless with these mindless, needless insults. And the longer his superiors — male and female — let him ramble unfiltered without a long suspension or firing, they will be complicit in the denigration. Meanwhile, the nation's talk-show hosts, from Dan Patrick to locals, will fawn and keep inviting him on their airwaves. Barkley is a fat, unattractive dope. How does he feel that I wrote that?
Bill Plaschke, Los Angeles Times — On the eve of the baseball season, the esteemed columnist wrote a piece titled, "Why the 2021 Los Angeles Dodgers will be the greatest team in baseball history,'' beside an illustration of Mookie Betts holding a 2021 championship banner while his teammates celebrate. I cringed, wondering how Plaschke could make such a wild proclamation when so much could go wrong the next several months. "Clip this claim. Print it out. Tape it up. You read it here first,'' he typed. "The Dodgers aren't just good, they're surreal good.'' Well, those surreal good Dodgers were booed the other night while blowing a six-run lead to their feisty new rivals, Fernando Tatis Jr. and the Padres, who won three of four at Dodger Stadium and lead the season series 4-3 with a dozen games to go. I'm not saying the Dodgers won't repeat as World Series champions, but at present, the "greatest team in baseball history'' is only the third-best team in California in 2021. Also guilty of hype tripe was The Athletic's Jim Bowden, the former big-league general manager who wrote last week: "The Dodgers might be the best baseball team I've seen in my lifetime.'' And don't forget Paul Newberry of the Associated Press, who wrote: "It's always mesmerizing to watch greatness in real time. A young Mike Tyson. An ageless Tom Brady. The Boston Celtics of the 1960s. The New York Yankees of, well, several different eras. Which brings us to the 2021 Los Angeles Dodgers. This group could become the most exceptional team in baseball history.'' At one point, I too wondered if the Dodgers could challenge the 125 wins of the 1998 Yankees, but I didn't do so excessively. Surreal good?
ESPN — Evidently, I can't say this enough in a desperate media climate: A sports event is a sacred competition featuring athletes guided by the common tenet that nothing — nothing — shall infiltrate The Game. ESPN is among those mucking up that virtue with demographic-shilling crap. I never thought Bristol would stoop as low as an all-gambling alternate broadcast of an NBA game, but here comes a 3D alternate farce. Yes, Hubie Brown, next week's Warriors-Pelicans game will include an accompanying collaboration with a fellow Disney Company property — called "Marvel's Arena of Heroes'' — featuring Steph Curry, Zion Williamson and other players teaming up with Iron Man, Black Panther and Captains Marvel and America to battle an alien army. Said the ESPN release, written by an actual human being: "Recognizing the superior physical abilities, agility, and tenacity of Earth's greatest athletes, the Avengers will hold a series of contests where the winners earn the right to train and fight alongside them as Marvel's Champions. The Avengers will begin their recruitment with the NBA elite and observe the battle between the Warriors and the Pelicans, focusing on three star players from each team." Worse, two men paid to report professionally on the NBA — play-by-play caller Ryan Ruocco and analyst Richard Jefferson — must work the ESPN2/ESPN+ superhero-cast. This obviously is a ripoff of a CBS/Nickelodeon experiment involving an NFL postseason game, also a debacle. Look, there are ways of engaging a youthful audience without bastardizing existing cachet. What's frightening: The people who make such decisions believe they're bigger than The Game.
Stephen A. Smith, ESPN — As he swirls from one studio to the next, thinking about his next flight more than where his feet are grounded, Smith tends to make mistakes. Most are factual, but his latest is professional and hurtful. In a tweet applauding the network's UFC coverage, he dropped the names of Joe Rogan, Jon Anik, Chael Sonnen and other men — but forgot to mention Megan Olivi, highly visible as a co-host and interviewer. This is akin to Al Michaels forgetting to mention Michele Tafoya, or Joe Buck omitting Erin Andrews. Said Olivi: "It's, unfortunately, something the women in this room have dealt with before and will have to continue to deal with. I don't think he did it on purpose. I don't think there was any intent. I don't think he was trying to be rude by any means. I just think it didn't really matter to him. … I don't know how much he actually watches. I know he's supposed to be an MMA insider and he does his best, but he has a lot on his plate, as well. I don't know how much he actually sees.'' It's a polite way of stating what his bosses never will admit: Stephen A. is overworked, sometimes to the point of superficiality.
Mike Thomas, ESPN 1000 Chicago — Would Bill Belichick leave the Patriots to coach in the XFL? The sports radio equivalent of such a head-scratcher is Thomas, who quit one of America's top-rated talk stations, 98.5 The Sports Hub in Boston, to run a dead-end shop in his home state. To say WMVP has hit rock bottom is an insult to all rock formations. Ratings for its local shows are now worse than numbers for ESPN's national programs, shocking in a parochial market, and Thomas' presence has made no impact. Neither has the addition of the White Sox as a flagship partner, proving Chicago's baseball metrics haven't changed — the Cubs have at least four or five times more fans than the Sox, even when the South Siders are pennant contenders and the Cubs might be headed to a fire sale. I hope Thomas is compensated very well. Otherwise, WTF? Some might question why I'd include such an irrelevant story as a sixth entry in bonus coverage. I did because Chicago deserves better sports talk.
Sam Mayes Got A Raw Deal But Tyler Media Made The Right Call
"You are being naive if you think a company should stand behind an employee that has put themselves in this situation."
I do not envy whoever at Tyler Media had to make a decision about Sam Mayes's future with the company after audio of a private conversation in 2016 was leaked to the media. Mayes and now-former co-worker Cara Rice made a few racist jokes at the expense of Native Americans.
The recording, according to Mayes, was made without his knowledge and leaked illegally. He says in a recorded statement that he should have been given the opportunity to address the recording on air and make amends.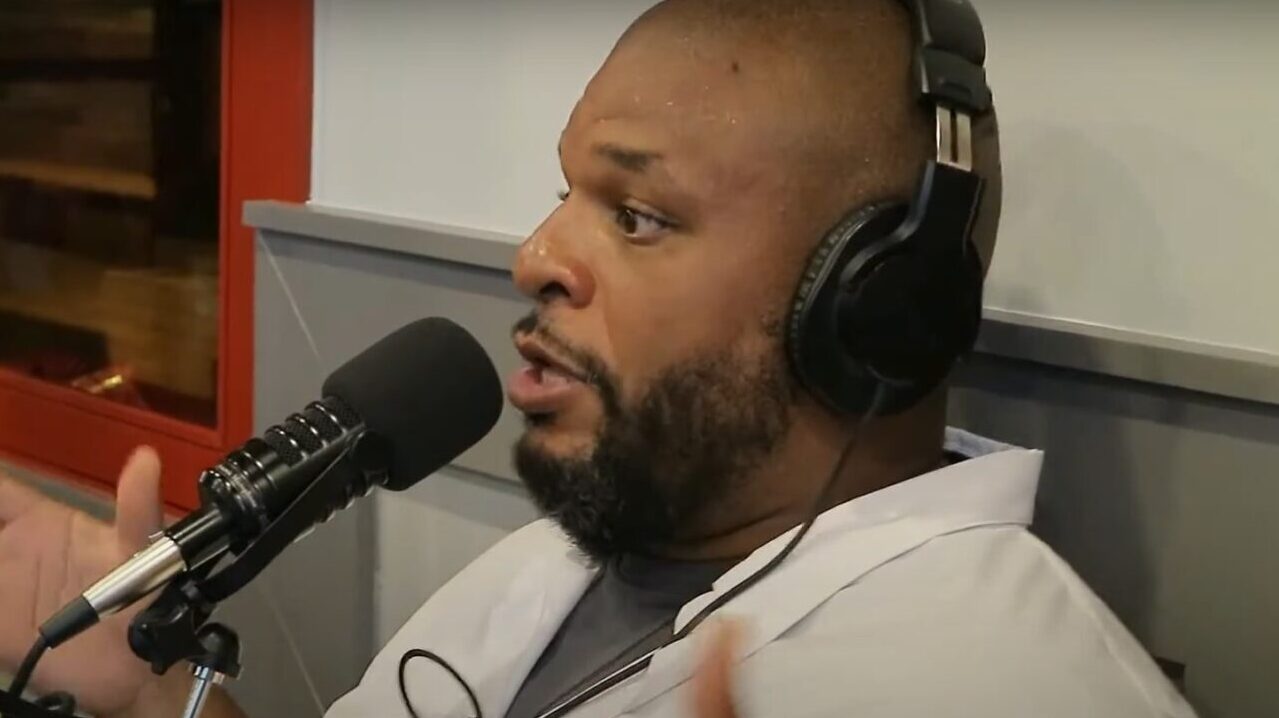 Maybe that is true, maybe it isn't. I hate for Sam to lose his job as the result of an illegal recording of a private conversation, but the fact is, that conversation isn't private anymore. Tyler Media didn't really have an option here. Sam Mayes had to go.
Someone had an illegal recording of the conversation and created an anonymous email account to send it to people in the Oklahoma City media. I was shown a copy of the email. The author states clearly that their goal is to see Mayes and Rice out of a job. There is nothing fair or just about that person getting exactly what they want. It feels slimy. I can't say that it feels like it wasn't the right call though.
We have debated whether or not someone should lose their job over comments made in a private conversation many times before. It happens in every field. It wasn't long ago at all that we were having this same debate about Jon Gruden. His emails to Bruce Allen and others were sent in private. Is it fair he had to go when they were made public? No matter what horrible things were in there, they were said with the understanding that it would stay between friends.
I am going to say the same thing about Sam Mayes that I did about Gruden when that story first broke. You are being naive if you think a company should stand behind an employee that has put themselves in this situation.
You read that right. The circumstances of how the conversations in these examples came to light are absolutely unfair, but the conversations came to light. How it happened is irrelevant. Any sponsor or boss that stands behind Sam Mayes or Jon Gruden would be endorsing the language they used, either inadvertently or very much on purpose. Try explaining that to a sponsor.
People at Tyler Media may know Sam Mayes's heart. He doesn't seem like a bad guy. The fact of the matter is, once the audio became public, their hands were tied. There is no mistaking what was said or who said it.
How can any seller or manager take Mayes to advertisers now? How can they put him in front of the Lucky Star Casino, one of the station's biggest advertisers? They can ask for an audience to let Sam explain himself and try to make amends. The Cheyenne and Arapahoe Tribes, who own the casino, are under no obligation to forgive or even listen.
Maybe the day will come where Sam Mayes bounces back. I hope it does. I hope he gets the chance to address his comments with members of Oklahoma's Native American community and listen to what they have to say in response. I do think it sucks that this is how his time at The Franchise comes to an end, but I get it.
If I have to explain to you why not to say dumb, racist shit, then I don't think we have much to talk about. But, it is worth noting that the recording of Mayes and Rice's conversation is proof that privacy is always an assumption, not always a fact.
In his audio statement, Mayes admits it is his voice on the recording. He also says that he was uncomfortable with Rice's comments and he tried to end their conversation. I'll take him at his word, but I will also point out that before he tried to end the conversation, he joined in on the jokes. Maybe when someone says that Native Americans are "too drunk to organize" it isn't a great idea to respond. All it leads to is proof of you saying something dumb and racist.
Again, I'll reiterate that how these comments came to light is unfair, but they did come to light. That is Sam Mayes's voice on the recording. He is joining in on the jokes about Native Americans being drunks and addicts. At the end of the day, the only thing that was done to him was the audio being released. He fully and willingly committed the firable offense.
What is the response to a client or potential client when they bring that up? All Tyler Media can do is try to recover and move forward. The company cannot do that with Mayes on the payroll.
Stop Prospecting, Start Strategizing!
"You cannot put a price tag on authenticity. It's very rare and hard to find these days."
Struggling to get new business appointments? Dreading making prospecting calls? Having trouble writing creative emails that seemingly never get a response?
Generating responses to new business outreach is easier than you think. Just make sure you do your homework first and keep it "Simple Stupid".
To do that, start with asking yourself these (3) simple questions:
#1: Did I do my home work on the business itself, their competition and those I plan on reaching out to?
#2: If I were on the other end of the phone and/or email with myself would I want to engage in conversation and/or reply to that email?
#3: Am I prepared to make a one call close given the opportunity to?
If the answer to any of these is "No"… do NOT pick up the phone and by all means do NOT hit the send button on that initial outreach email! Doing so will all but ensure you fall flat on your face. On the off chance you do happen to get the decision maker on the phone you won't make that great first impression that sometimes can be so crucial. First impressions are always important… ALWAYS!
Skipping over these critical steps is a sure-fire way to ensure your email is completely ignored and will not generate the engagement from the prospect you'd hope for. Successful prospecting is all about the front end digging and research. Do your homework first then strategize a plan of attack for your call and/or email. Taking these extra measures on the front end is absolutely "Mission Critical" and will set you up for much more success with your prospecting endeavors.
Now once you've answered "Yes" to all of the above, you're ready to attack with the knowledge and confidence that should set you a part from your competition. It's all about the Game Plan, and if you don't have one, you're destined for failure time and time again. Incorporate these (5) things into your prospecting Game Plan for your next call/email and watch your results dramatically improve:
#1: MAKE IT PERSONAL & CASUAL – Be informal, find out something interesting about them.
#2: MAKE IT SHORT & CONCISE – Be straight forward and to the point, people are busy.
#3: MAKE IT TIMELY & RELEVANT TO THEM AND/OR THEIR BUSINESS – Give them a good Valid Business Reason.
#4: MAKE IT INTERESTING, COMPELLING & INFORMATIVE – Be the expert they're missing.
#5: MAKE IT FUN – Fun people are easy to do business with and make it less like "work".
Lastly, and most importantly, Be Yourself! You cannot put a price tag on authenticity. It's very rare and hard to find these days. When clients do find it trust me, they value it and appreciate it way more than you'll ever know!
Good Producers Can Teach The World A Lot About Christmas
"A lot has to be accomplished in the lead-up to Christmas. So much of it happens in the background without much recognition."
Who is Carl Christmas in your house? Who is the one that makes sure everyone that needs to get a card does? Who comes up with the plan for the lights? Who takes the reins on the shopping?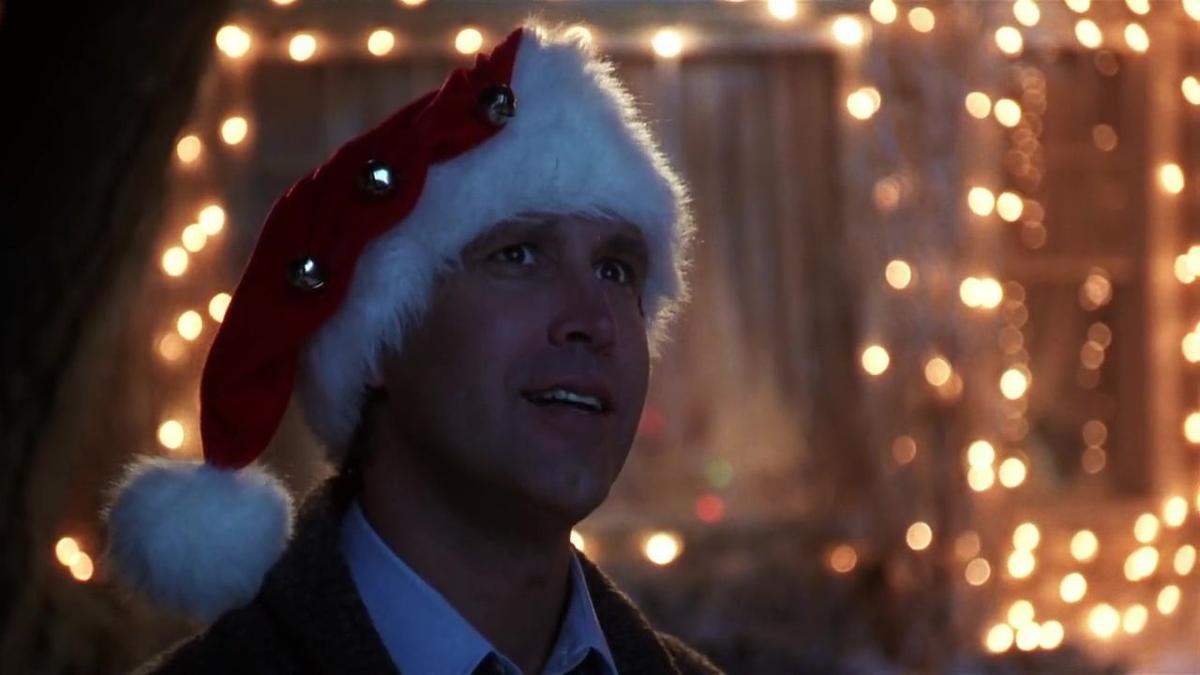 Every home needs one and in my house, that's me. December (including the last week of November) is my time to shine, baby!
One thing I have tried to impress upon my mom and wife this year is that shipping and supply chain delays are real. So, if you are planning on procrastinating on your online shopping this year (you know, like usual) someone (me) is going to have no presents under the tree.
Veteran producers are used to operate this way. Young producers, listen up. Your job involves the most delicate balance of any in sports radio. You have to help bring your host's and PD's visions to life. That means you have to be able to take their direction. But you also have to keep the host on target. That means you cannot be afraid to be forceful and lead when the moment demands it.
There's no value to being an unrepentant asshole to people, but you do have to hold them accountable. Look at that Christmas shopping example again. If you want to get what you want, you need to keep on task the people you know aren't paying attention to the potential roadblocks. It isn't selfish. It is making sure everyone gets the holiday W they are expecting. Sure, you would be disappointed if your gift doesn't arrive on time, but so will the gift giver.
Being a stickler for the clock or moving a host off of a topic that has no value is the same thing. Of course there is something in it for you, but you are also helping the host do his or her job better. They may get annoyed with you now, but if you save them from an ass-chewing from the bosses or slipping ratings, then they have reaped the benefits.
I guess the unfortunate difference here is that there may be no acknowledgment of what you did or helped them to avoid. Oh well. Every producer has to expect a certain level of thanklessness.
Producers have to take on that Carl Christmas role in dealing with sales too. Remember, just because the producer's name isn't on the show doesn't mean that isn't every bit his or her show that it is the hosts'.
It's like decorating your house for the holidays. You may have a certain design in mind. Maybe you have a traditional look you stick to every year. If your spouse or your kid comes home with a giant, inflatable Santa Claus in a military helicopter that they want on the lawn, you have a decision to make. Are you going to say no and suggest an alternative that aligns more with your goal or are you going to let your plan get run over?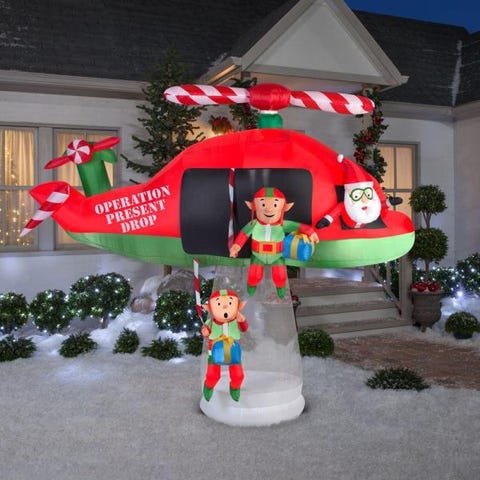 Sales has a job to do. It is to make sure their clients' messages are heard and to make money for the station. Both can be accomplished without sacrificing your show's quality.
If a seller comes to you and says he wants his client to come in for five minutes and talk about now being the time to book an appointment to have your garage floors redone, you have to speak up. You have an obligation to make sure that the seller knows that even five minutes of that will hurt the show and have listeners diving for the preset buttons on their car stereo. That isn't good for the station or his client.
Instead, offer to work with the seller and the client to come up with a piece of content that the client can put his name on and a 20-second ad read behind. Will the audience stick around to listen to some dude named Jerry talk about garage floors or will more people listen to you talk about the NFL playoff picture in a creative way and then still be there to hear Jerry's message about garage floors? The answer seems obvious.
A lot has to be accomplished in the lead-up to Christmas. So much of it happens in the background without much recognition. If the background work wasn't done though, the problems would be right out on the front lawn for everyone to see.
"Gatekeeper" is a term I really hate. It implies that someone is telling others what they are and are not allowed to enjoy. It is a necessary term though to properly describe what it is that a great producer and a great Carl Christmas do.
We don't shut people out from being able to enjoy or be a part of what it is we are creating. We set or are handed down expectations and we block anything that can get in the way of achieving them. Sometimes, that is more thankless work than it should be. It is necessary though.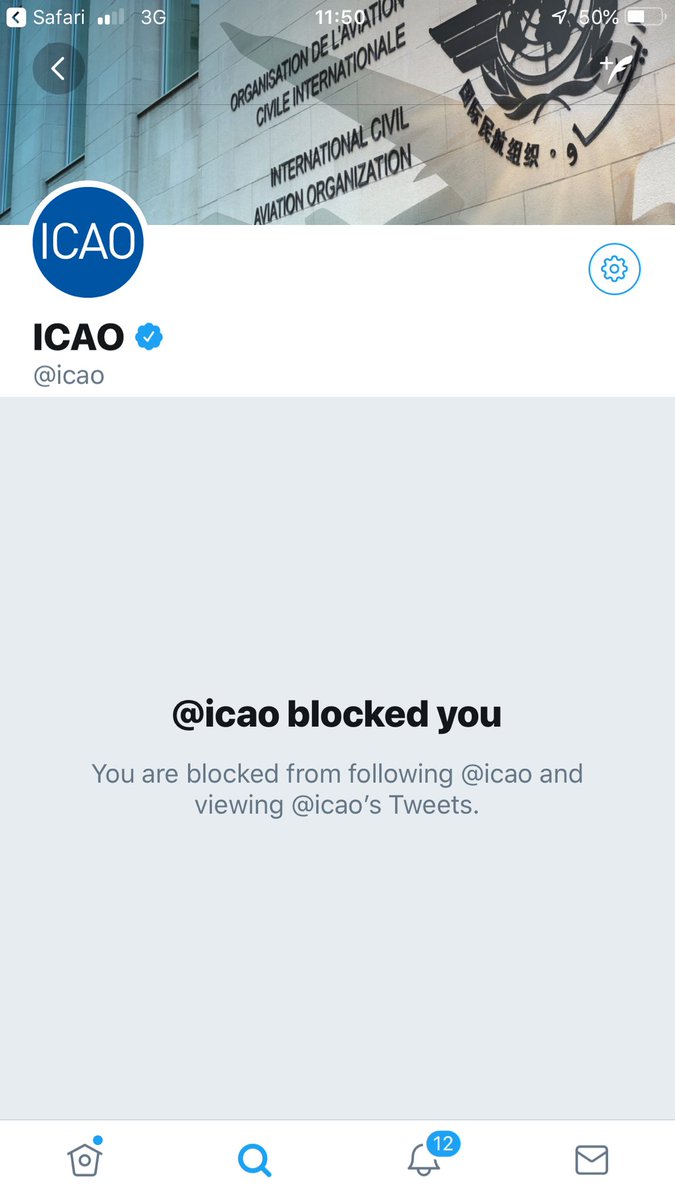 As my home's self-appointed Carl Christmas and a former producer, let me give my countrymen the thanks others forget. We are the ones that make it possible for everyone else to be mindless. Wear it as a badge of honor. We may not get the kind of recognition we deserve everyday, but when plans go off without a hitch, we are usually the first to be recognized for making it happen.