5 Who Get It, 5 Who Don't
A weekly analysis of the best and worst in sports media from a multimedia content prince — thousands of columns, TV debates, radio shows, podcasts — who receives tweets from burner accounts belonging to media people.
THEY GET IT
Steve Kornacki, NBC — What began as a gimmick — let the Election Night "chart-throb'' wear his Gap slacks and make sports picks — has rocketed into a full-scale credibility explosion. As the media industry plunges into the legal gambling craze, we know of at least one expert tout in Kornacki, who followed his NFL playoff successes as the only NBC prognosticator to nail the Kentucky Derby winner — 12-1 shot Medina Spirit — while 10 others were whiffing. Here was his pre-race rationale: "I scoured the board. I have 11 different theories, but here's one: Bob Baffert, six-time Kentucky Derby winner, has a horse that can get at or near the front of this race and has double-digit odds. I can't have my King Fury. I'll take a shot on Baffert at 12-1, Medina Spirit." Why would I buy a subscription to the Action Network or Vegas Stats & Information Network when Stevie Khakis provides winners for free? Damn, I just gave his bosses an idea: Kornacki subscriptions. Hope his agent has snagged him a big raise.
Nicole Auerbach, The Athletic — Why not grant parole to a serial killer? That was the approximate reaction in the collegiate sports community when NCAA president Mark Emmert, maybe the most inept in a long conga line of shoddy sports administrators, was given a two-year extension by the university presidents who've reaped mega-millions from his reign. Auerbach had worked hard to extricate him from office, reporting that more than two dozen Division I commissioners and athletic directors believed "Emmert's tenure should end.'' She was left to conclude: "This is the face that the NCAA's highest governing body wants as its representative. It is not who athletic directors would choose. It is not who commissioners would choose. It is not who athletes themselves would choose. But in a system designed to stagnate, he was apparently the only viable option — which says more about the system than it does about Emmert himself. And that is what those who claim to love college sports will have to live with.'' On a beat of toxic excess, Auerbach and Sports Illustrated's Pat Forde continue to be the foremost must-reads.
Social media boycotters — The U.S. sports industry would be much happier and healthier if it adopted the bold lead of the English Premier League: Snub Twitter, Instagram, Facebook and the like. Shocking as it seems — think of the cold-turkey withdrawal, the gaping holes in the collective consciousness — the soccer league decided social media didn't exist from Friday afternoon through Monday night … and survived just fine. Events have been messy there lately, from ongoing racist abuse of players to protests of American-based owners who failed spectacularly in trying to form a superleague. So, clubs and players pressured the companies by shutting them down, joined in silence by English sports such as cricket, rugby, tennis and horse racing. The men in white coats would have to put LeBron James in a straitjacket without his device, but as I always say, don't let other tweeters' problems become yours. A vacation from the Internet might be better than Bali at this point.
Mike Tirico, Bob Baffert, Bill Belichick — Before the Kentucky Derby, the trio shared a chat based on mutual admiration between Baffert and Belichick, both multiple winners of the premier events in their sports. Was I the only one who noticed how all three have survived major professional scandals? In scrubbing what went wrong, they must be doing something right, though none should be proud. Obviously, there was no mention of missteps as they laughed through the NBC interview. Sweet land of liberty, of thee I sing …
Trevor Lawrence, professional — From the journalists who still exist in this business, here's a thank you for putting a media charlatan in his place. On his first day in Duval County as would-be savior of the Jaguars — why does no one call it Jacksonville anymore? — the No. 1 overall pick deftly handled a hokey request by the NFL Network's James Palmer. Armed with a football, Palmer said, "I want to catch the first pass you ever throw as an NFL player. What do you think, you ready?'' Not knowing James Palmer from Jesse Palmer, Arnold Palmer or the Robert Palmer who sang "Addicted To Love'' in front of android-like female models, Lawrence rejected the awkward ask and didn't throw the ball, saying, "I don't know, man. I think I'm going to save it for some of my new teammates.'' What motivates working reporters to act like fanboys? Closer to the point, who hires them on the network level?
FoxSports.com — I'm still not convinced this site wants to compete in the highest reaches of sports content trafficking, recalling Fox's various starts and stops in the website game. But this caught my attention: Pedro Moura left The Athletic, where he covered the Dodgers as a senior writer, to become national baseball writer at Fox. With The Athletic possibly headed for mass layoffs and strategy changes — such as emphasizing national coverage and minimizing (or dumping) local content — will we see more defections? Fox could use stronger commentary and enterprise components to offset its fan-heavy approach to live events and its ineffective debate shows. "We're lucky to have him,'' said the site's managing editor, Kevin Jackson, who once had memorable fun as founding editor of Page 2 at ESPN.com. He'll need big names before climbing into the daily Octagon — former ESPN personalty Trey Wingo hosted a draft party, I see — but Fox has the money to keep poaching, even after wasting $32 million on Skip Bayless. Should I just change the name of this column to Six Who Get It, Six Who Don't?
THEY DON'T GET IT
Ted Leonsis, Washington Capitals owner — A tech mogul from way back, Leonsis should be the first to grasp the built-in responsibilities of a team's social media account. It's wretched enough that he allows Tom Wilson, the sickest of NHL thugs, to remain on the payroll. But after his double-jeopardy goonery the other night — sucker-punching the Rangers' Pavel Buchnevich, then appearing to grab Artemi Panerin's hair while hurling him to the ice — Wilson's criminal activity was celebrated by the Capitals' social media site. "atCapitals chooses: Violence,'' went the tweet, beside a photo of Wilson and a cryptic comment that he lives "rent-free'' in the minds of others as "the best goal scorer in the league.'' The tweet quickly was deleted, but the screenshots remain interminably while Leonsis ponders this question: Why would a sports franchise, worth three-quarters of a billion dollars, put creeps and losers in charge of its public image? Maybe because the NHL culture is enabled by a wishy-washy league office, which has suspended Wilson five times in eight years — including a seven-game ban in March — yet this time issued only a $5,000 fine, the most the players' union allows via the collective bargaining agreement. Leonsis should lock Wilson and the guilty tweeter in the same rubberized room for a week, if not permanently.
ESPN — So here was a serious news story, building for two seasons: The electronic-sign-stealing, trash-can-banging Astros returning to the Bronx to catch hell from enraged Yankees fans. And how did ESPN handle the telecast? With play-by-play man Karl Ravech dressed as Luke Skywalker, analyst Tim Kurkjian as Yoda, analyst Eduardo Perez as a Jawa and host Steve Levy in the studio as Darth Vader. See, it was "May the fourth'' — a nod to the "Star Wars'' franchise — and nothing was getting in the way of Disney Company synergy. ESPN insists on cartooning-up sports events, even those with violent potential, with cross-promotional silliness. And this time, unlike the alternate NBA all-gambling broadcast and a Marvel-themed NBA cast, the schlock was on the blowtorch feed. Had a riot broken out, Ravech would have looked all-time-ridiculous as he reported the details. Apparently, I'll have to keep cutting-and-pasting my thoughts of recent weeks: A sports event is a sacred competition featuring athletes guided by the common tenet that nothing — nothing — shall infiltrate The Game. Meaning, there are ways of engaging a youthful audience without bastardizing existing cachet.
Terry Bradshaw, Fox Sports — The appropriate response is to feel pity for Bradshaw more than disgust, knowing he was hit in the head quite often in his playing days. His crackling take on malcontent Aaron Rodgers, who is trying to politicize his way out of Green Bay, was noteworthy if not for one not-so-small detail: Bradshaw carried out a similar drama in Pittsburgh in the early 1980s. This week on WFAN, Bradshaw said of Rodgers, "Him being upset shows me just how weak he is. Who the hell cares who you draft? I mean, he's a three-time MVP and he's worried about who they drafted last year No. 1? … Let him cry. Retire. You're 38. Go ahead and retire. See you later.'' If Bradshaw is familiar with a trove known as a newspaper archive, he might want to scroll back to 1984, when he ripped Steelers coach Chuck Noll for acquiring David Woodley from Miami. After hearing Noll express concern about Bradshaw's injured elbow, Bradshaw shot back, "If he wants opinions, he ought to call me and ask me and stop making all these comments. He ought to just keep his mouth shut and pay attention to the draft and not make statements about me until he's absolutely certain what he's saying.'' Such a hazy disconnect doesn't bode well for Bradshaw's long-term future at Fox, which should be pondering changes in a studio-show lineup that is showing wear and tear … and amnesia.
The Undefeated, ESPN — As long as media companies spin off websites to reflect racial divisions, we won't progress as a society. I've never understood why The Undefeated explores "the intersection of sports, race and culture'' with a predominantly Black staff when such a cultural convergence could be examined more effectively by a diverse group of writers and editors. I can just hear the "Mariotti is a racist'' nonsense, but I'd rather unite than divide. ESPN missed an opportunity to merge its editorial initiatives when editor-in-chief Kevin Merida left this week to become executive editor of the Los Angeles Times, which, like many legacy news operations, struggles with a lame digital product. Merida quickly was replaced by Raina Kelley, The Undefeated's managing editor, which means the site will continue on a private island that should be affixed to a larger continent.
Mike Greenberg, ESPN — I knew Greenberg long before Roger Goodell was calling him "Greeny,'' back when we covered the Jordan dynasty years in Chicago. He has the mind to be Bob Costas, but I fear ESPN has turned him into another mush-and-gusher thrilled to be in the anchor seat. I was shocked to see him profusely thank the NFL commissioner for allowing him to host the Draft, which only reinforced the naked truth: ESPN is beholden to the league for a new 11-year rights deal that places Disney in the Super Bowl rotation. If Greenberg slobbered over Goodell any longer, I'd have suggested he get a room. Then he proceeded to shriek at high decibels about Kings of Leon, who jammed on stage for a half-hour when America just wanted the damned draft picks. Rich Eisen and Rece Davis were the Kings of Lake Erie. Greeny did too many greenies.
Max Kellerman, ESPN — I don't see skin color. Kellerman does, shaming himself and his network with concerns before the NFL Draft that the stock of White quarterbacks was rising as the status of Black quarterbacks was falling — and that it has been happening for years, as if premeditated. "That's why my antenna are up when I notice one, two and three this year — White guy, White guy, White guy,'' said the "First Take'' opinionist. Well, the third "White guy'' turned out to be Trey Lance, who is Black, and the quarterback who dropped farthest in the first round was Mac Jones, who is White. Kellerman is one of these protected morning hosts who aren't held accountable for outrageous and/or inaccurate takes. The audience does keep score, ESPN should know.
Richard Deitsch, The Athletic — I critique media as a weekly passion project, having performed the same gig out of college in Detroit. The job is aligned with the responsibilities of a movie critic or restaurant critic — you praise and pillory, based on honest and independent appraisals — and some sports media writers do it well, bringing heat with equal parts approval and disapproval. Deitsch broke down the NFL Draft by calling the lead production bosses, Disney's Seth Markman and NFL Network's Charlie Yook, and letting them extol the efforts of their respective crews in Cleveland. If sports was covered this way, we'd let managers and coaches write flowery stories and temper our personal assessments. It's time Deitsch consider a beat change, as he wearily reminds us too often of his lengthy run covering sports media. I'll give him this much: He counts better than I do, because Five Who Don't Get It became Seven Who Don't Get It. I could do nine or 10 this week, but, like John Lennon, I've got blisters on my fingers.
Sam Mayes Got A Raw Deal But Tyler Media Made The Right Call
"You are being naive if you think a company should stand behind an employee that has put themselves in this situation."
I do not envy whoever at Tyler Media had to make a decision about Sam Mayes's future with the company after audio of a private conversation in 2016 was leaked to the media. Mayes and now-former co-worker Cara Rice made a few racist jokes at the expense of Native Americans.
The recording, according to Mayes, was made without his knowledge and leaked illegally. He says in a recorded statement that he should have been given the opportunity to address the recording on air and make amends.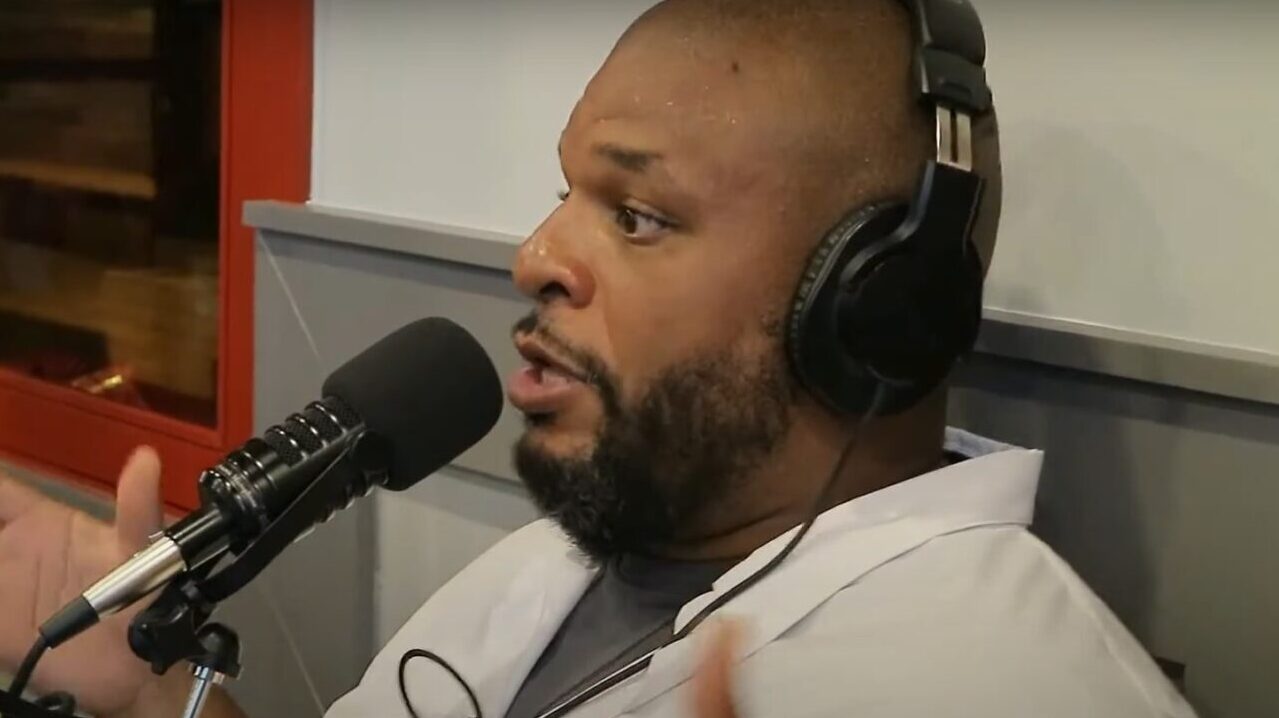 Maybe that is true, maybe it isn't. I hate for Sam to lose his job as the result of an illegal recording of a private conversation, but the fact is, that conversation isn't private anymore. Tyler Media didn't really have an option here. Sam Mayes had to go.
Someone had an illegal recording of the conversation and created an anonymous email account to send it to people in the Oklahoma City media. I was shown a copy of the email. The author states clearly that their goal is to see Mayes and Rice out of a job. There is nothing fair or just about that person getting exactly what they want. It feels slimy. I can't say that it feels like it wasn't the right call though.
We have debated whether or not someone should lose their job over comments made in a private conversation many times before. It happens in every field. It wasn't long ago at all that we were having this same debate about Jon Gruden. His emails to Bruce Allen and others were sent in private. Is it fair he had to go when they were made public? No matter what horrible things were in there, they were said with the understanding that it would stay between friends.
I am going to say the same thing about Sam Mayes that I did about Gruden when that story first broke. You are being naive if you think a company should stand behind an employee that has put themselves in this situation.
You read that right. The circumstances of how the conversations in these examples came to light are absolutely unfair, but the conversations came to light. How it happened is irrelevant. Any sponsor or boss that stands behind Sam Mayes or Jon Gruden would be endorsing the language they used, either inadvertently or very much on purpose. Try explaining that to a sponsor.
People at Tyler Media may know Sam Mayes's heart. He doesn't seem like a bad guy. The fact of the matter is, once the audio became public, their hands were tied. There is no mistaking what was said or who said it.
How can any seller or manager take Mayes to advertisers now? How can they put him in front of the Lucky Star Casino, one of the station's biggest advertisers? They can ask for an audience to let Sam explain himself and try to make amends. The Cheyenne and Arapahoe Tribes, who own the casino, are under no obligation to forgive or even listen.
Maybe the day will come where Sam Mayes bounces back. I hope it does. I hope he gets the chance to address his comments with members of Oklahoma's Native American community and listen to what they have to say in response. I do think it sucks that this is how his time at The Franchise comes to an end, but I get it.
If I have to explain to you why not to say dumb, racist shit, then I don't think we have much to talk about. But, it is worth noting that the recording of Mayes and Rice's conversation is proof that privacy is always an assumption, not always a fact.
In his audio statement, Mayes admits it is his voice on the recording. He also says that he was uncomfortable with Rice's comments and he tried to end their conversation. I'll take him at his word, but I will also point out that before he tried to end the conversation, he joined in on the jokes. Maybe when someone says that Native Americans are "too drunk to organize" it isn't a great idea to respond. All it leads to is proof of you saying something dumb and racist.
Again, I'll reiterate that how these comments came to light is unfair, but they did come to light. That is Sam Mayes's voice on the recording. He is joining in on the jokes about Native Americans being drunks and addicts. At the end of the day, the only thing that was done to him was the audio being released. He fully and willingly committed the firable offense.
What is the response to a client or potential client when they bring that up? All Tyler Media can do is try to recover and move forward. The company cannot do that with Mayes on the payroll.
Stop Prospecting, Start Strategizing!
"You cannot put a price tag on authenticity. It's very rare and hard to find these days."
Struggling to get new business appointments? Dreading making prospecting calls? Having trouble writing creative emails that seemingly never get a response?
Generating responses to new business outreach is easier than you think. Just make sure you do your homework first and keep it "Simple Stupid".
To do that, start with asking yourself these (3) simple questions:
#1: Did I do my home work on the business itself, their competition and those I plan on reaching out to?
#2: If I were on the other end of the phone and/or email with myself would I want to engage in conversation and/or reply to that email?
#3: Am I prepared to make a one call close given the opportunity to?
If the answer to any of these is "No"… do NOT pick up the phone and by all means do NOT hit the send button on that initial outreach email! Doing so will all but ensure you fall flat on your face. On the off chance you do happen to get the decision maker on the phone you won't make that great first impression that sometimes can be so crucial. First impressions are always important… ALWAYS!
Skipping over these critical steps is a sure-fire way to ensure your email is completely ignored and will not generate the engagement from the prospect you'd hope for. Successful prospecting is all about the front end digging and research. Do your homework first then strategize a plan of attack for your call and/or email. Taking these extra measures on the front end is absolutely "Mission Critical" and will set you up for much more success with your prospecting endeavors.
Now once you've answered "Yes" to all of the above, you're ready to attack with the knowledge and confidence that should set you a part from your competition. It's all about the Game Plan, and if you don't have one, you're destined for failure time and time again. Incorporate these (5) things into your prospecting Game Plan for your next call/email and watch your results dramatically improve:
#1: MAKE IT PERSONAL & CASUAL – Be informal, find out something interesting about them.
#2: MAKE IT SHORT & CONCISE – Be straight forward and to the point, people are busy.
#3: MAKE IT TIMELY & RELEVANT TO THEM AND/OR THEIR BUSINESS – Give them a good Valid Business Reason.
#4: MAKE IT INTERESTING, COMPELLING & INFORMATIVE – Be the expert they're missing.
#5: MAKE IT FUN – Fun people are easy to do business with and make it less like "work".
Lastly, and most importantly, Be Yourself! You cannot put a price tag on authenticity. It's very rare and hard to find these days. When clients do find it trust me, they value it and appreciate it way more than you'll ever know!
Good Producers Can Teach The World A Lot About Christmas
"A lot has to be accomplished in the lead-up to Christmas. So much of it happens in the background without much recognition."
Who is Carl Christmas in your house? Who is the one that makes sure everyone that needs to get a card does? Who comes up with the plan for the lights? Who takes the reins on the shopping?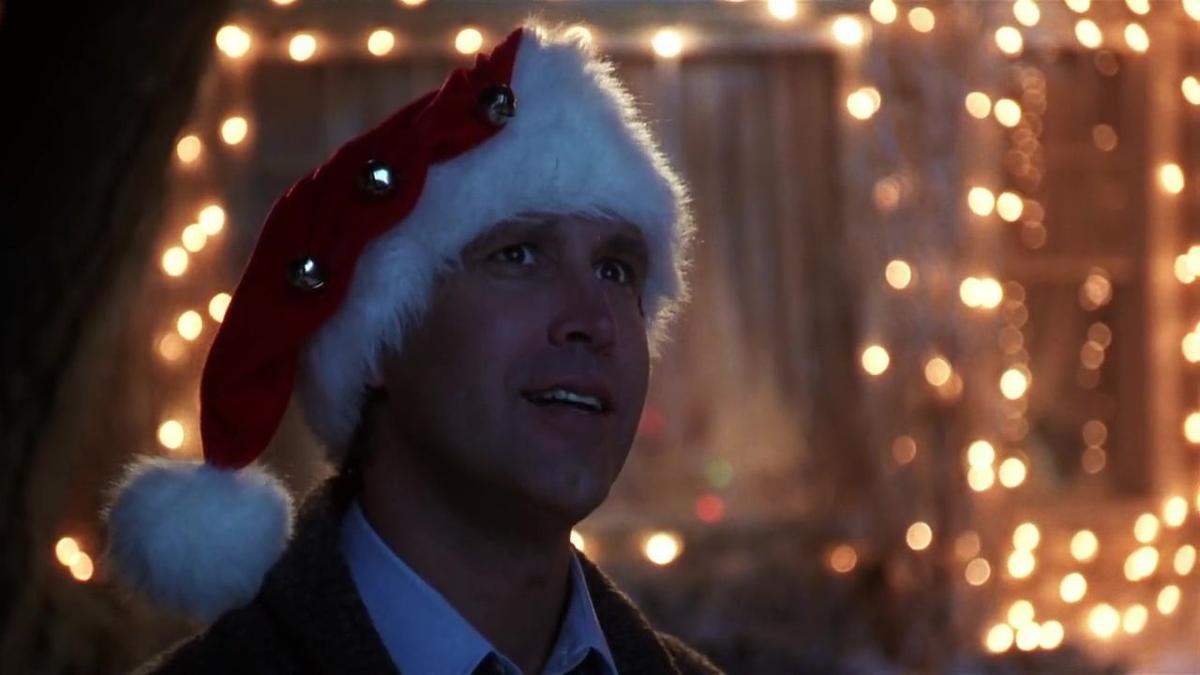 Every home needs one and in my house, that's me. December (including the last week of November) is my time to shine, baby!
One thing I have tried to impress upon my mom and wife this year is that shipping and supply chain delays are real. So, if you are planning on procrastinating on your online shopping this year (you know, like usual) someone (me) is going to have no presents under the tree.
Veteran producers are used to operate this way. Young producers, listen up. Your job involves the most delicate balance of any in sports radio. You have to help bring your host's and PD's visions to life. That means you have to be able to take their direction. But you also have to keep the host on target. That means you cannot be afraid to be forceful and lead when the moment demands it.
There's no value to being an unrepentant asshole to people, but you do have to hold them accountable. Look at that Christmas shopping example again. If you want to get what you want, you need to keep on task the people you know aren't paying attention to the potential roadblocks. It isn't selfish. It is making sure everyone gets the holiday W they are expecting. Sure, you would be disappointed if your gift doesn't arrive on time, but so will the gift giver.
Being a stickler for the clock or moving a host off of a topic that has no value is the same thing. Of course there is something in it for you, but you are also helping the host do his or her job better. They may get annoyed with you now, but if you save them from an ass-chewing from the bosses or slipping ratings, then they have reaped the benefits.
I guess the unfortunate difference here is that there may be no acknowledgment of what you did or helped them to avoid. Oh well. Every producer has to expect a certain level of thanklessness.
Producers have to take on that Carl Christmas role in dealing with sales too. Remember, just because the producer's name isn't on the show doesn't mean that isn't every bit his or her show that it is the hosts'.
It's like decorating your house for the holidays. You may have a certain design in mind. Maybe you have a traditional look you stick to every year. If your spouse or your kid comes home with a giant, inflatable Santa Claus in a military helicopter that they want on the lawn, you have a decision to make. Are you going to say no and suggest an alternative that aligns more with your goal or are you going to let your plan get run over?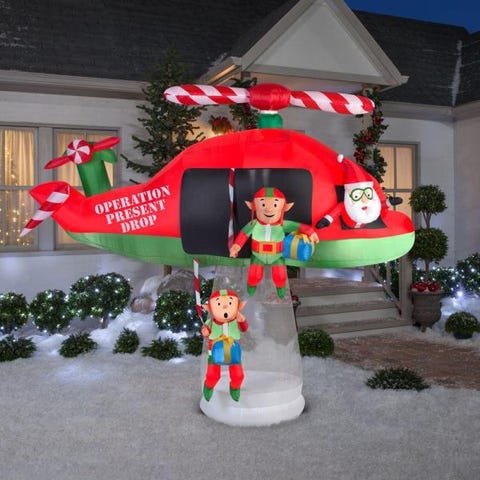 Sales has a job to do. It is to make sure their clients' messages are heard and to make money for the station. Both can be accomplished without sacrificing your show's quality.
If a seller comes to you and says he wants his client to come in for five minutes and talk about now being the time to book an appointment to have your garage floors redone, you have to speak up. You have an obligation to make sure that the seller knows that even five minutes of that will hurt the show and have listeners diving for the preset buttons on their car stereo. That isn't good for the station or his client.
Instead, offer to work with the seller and the client to come up with a piece of content that the client can put his name on and a 20-second ad read behind. Will the audience stick around to listen to some dude named Jerry talk about garage floors or will more people listen to you talk about the NFL playoff picture in a creative way and then still be there to hear Jerry's message about garage floors? The answer seems obvious.
A lot has to be accomplished in the lead-up to Christmas. So much of it happens in the background without much recognition. If the background work wasn't done though, the problems would be right out on the front lawn for everyone to see.
"Gatekeeper" is a term I really hate. It implies that someone is telling others what they are and are not allowed to enjoy. It is a necessary term though to properly describe what it is that a great producer and a great Carl Christmas do.
We don't shut people out from being able to enjoy or be a part of what it is we are creating. We set or are handed down expectations and we block anything that can get in the way of achieving them. Sometimes, that is more thankless work than it should be. It is necessary though.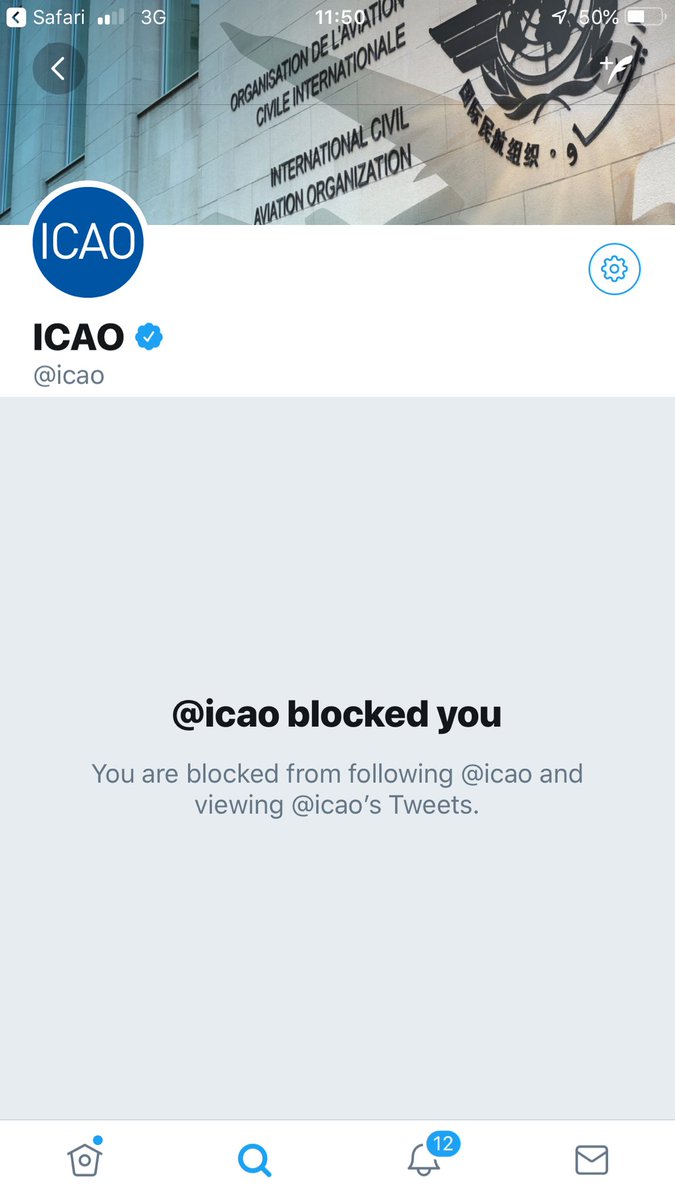 As my home's self-appointed Carl Christmas and a former producer, let me give my countrymen the thanks others forget. We are the ones that make it possible for everyone else to be mindless. Wear it as a badge of honor. We may not get the kind of recognition we deserve everyday, but when plans go off without a hitch, we are usually the first to be recognized for making it happen.