Will Mobile Wagering Kill The Traditional Sportsbook?
"Once you can bet on your mobile device or online, there's no real reason to get in a car and go elsewhere, unless it gives you other added value."
In 1981, the first music video to be shown on MTV was the Buggles hit "Video Killed The Radio Star". In the book 'I Want My MTV' Trevor Horn said about the song, "It came from this idea that technology was on the verge of changing everything. Video recorders had just come along, which changed people's lives. We saw people start making videos as well, and were excited by it. It felt like radio was the past and video was the future. There was a shift coming."
The video and the song served as an accurate prediction of the future. MTV was born, and videos became a way music was consumed. The same can be said of talk radio. Nowadays, radio shows are simulcast on TV and internet streams, and a large part of the audience watches, rather than listens on traditional radio. But the idea of technology changing something that has been around for generations is nothing new. It's happening every day.
Online wagering started in the mid 90's with operations based out of the Caribbean. Within a few years, more and more outlets starting popping up, with major bookmakers like William Hill getting involved. There was the online poker boom of the early 2000s too, but it wasn't until recent legislation, that the online sports betting boom really began. Some can argue, it's still going on.
There are 17 states currently with some form of online betting. 9 have full mobile betting with no in-person sign up required. Look at New Jersey, which has surpassed Las Vegas in terms of handle, mobile wagering accounts for the majority of the sports betting revenue. The revenue from retail Sportsbooks actually went down from 2019-2020, surely due to the pandemic, but mostly due to online success. With mobile betting numbers expected to grow even further, the question becomes, is a physical space even necessary? Has the traditional brick and mortar Sportsbook become irrelevant?
We've seen a combination of things when it comes to mobile betting. Traditional retail outlets trying to get into the mobile space, and online providers trying to gain physical locations. Yaniv Sherman, Head of U.S. and SVP at 888 Holdings, which operates 888 Sport, says that its easier for digital companies to capitalize on retail opportunities rather than retail books attempting to digitize. He thinks if you want an in person location, it needs to become more than just a Sportsbook.
"The reality is once mobile or online is approved in a state, then it sort of changes the balance because everybody's carrying their sports book in their pocket. So there, I think you have an opportunity to create something which is more of an entertainment destination that has a betting component to it, rather than a full fledged sports book. The reason why I'm approaching it that way is that we're trying to position ourselves as a recreational destination, as an entertainment destination, as opposed to a hardcore betting or gambling outfit."
We've seen this already, to an extent. Circa built "Stadium Swim", with its multiple pools and large video screen. It's an attraction, rather than just a place to bet. Even the Sportsbook inside Circa offers a variety of experiences separating itself from traditional retail outlets. But if Nevada, which has mobile restrictions such as in person set up, went full mobile wagering, would retail suffer? Probably not so much because Las Vegas is still a destination. But elsewhere? Absolutely.
"Once you can bet on your mobile device or online, there's no real reason to get in a car and go elsewhere, unless it gives you other added value. Watch a game and bet if you're going to hang out and have a social experience and do that as part of a betting experience."
Sherman continued talking about retail locations for digital outlets and vice versa.
"It will become another marketing channel. It will be part of your strategy, but by no means will it be the core of your strategy. Any state that has only done retail, the effect is minor. Traditionally the existing brick and mortar casinos and gaming facilities took sort of a crawl walk, run approach. They've invested in infrastructure. Now, someone comes along with mobile and harvesting all the upside, I can understand why they want to make sure they're part of that process."
Sherman expanded on the subject, adding "Most of the large land-based venues or brands now have a digital strategy. I think they're more inclined to move forward. But retail or brick and mortar is not a necessity. You can run pure online states and see the growth. Look at Tennessee. Look at Colorado where the venues are very, very small. Growth comes from online. This is how you reach. You have to come to terms that if you're a successful digital operator, anywhere between 80 and 95% of the people playing with you, have never been to your property."
So why invest in a physical location? Well, the answer comes down to your business strategy.
"You have to think about what would be the most effective way to deploy capital. Setting up something like Circa is amazing, but it is a very expensive exercise. If you have a physical venue today, that could be part of your strategy and also a point of differentiation. But when you set up something like Circa, you need to think if I had a full-blown online strategy, where should I put my capital? Should I spend these millions of dollars on these huge screens and this amazing experience, or do I put them online and acquire more customers? That's your balance or tradeoff between what you can or should do if you're publicly traded or generally we want to value your company. You get a better multiple running an online or putting your money into digital than you do on physical venues right now. But again, two different angles."
"I think the answer is physical venues need to keep partnering with online ones to create that experience. Speaking from our end and even the bigger operators, we don't know how to set up something like Circa. This is something that's not our core business. They are much better at it than we are. I think the key is how do you connect the two when you get the brand awareness, the experience, and they get more foot traffic through the door than your online channels? So you get the word out there, and when people arrive in Vegas, they go into it to bet with their recognizable brand, which happens to be at those venues."
With Covid restrictions easing, and summer months coming up, retail sportsbooks could see a rise in revenue. However, unless they provide more than just a means to place a bet, and become an entertainment destination, they won't even come close to the amount of money mobile wagering brings in. Even if they attract more in person betting, it still won't come close to mobile. With more and more online outlets entering markets, it's only a matter of time before Video Kills the Radio Star.
How Does Your Show Change When Your Market Grows?
"Well, if your job is to talk about the sports and teams that your market cares about, it means that you need to stay on top of how these new residents are shifting the market's tastes."
The population of the United States is always shifting. In our history, there have been migrations from the East Coast to the West, from the rural towns of the South to the major cities of the Northeast. Right now, it is from cities where it stays cold and expensive into places where it is warmer and cheaper.
We see it all the time with Nielsen market sizes. What was yesterday's top 50 market is today's top 30 market. People come from out of town and their new hometown gets a little bit bigger.
So what exactly does that mean for sports radio hosts? Well, if your job is to talk about the sports and teams that your market cares about, it means that you need to stay on top of how these new residents are shifting the market's tastes.
Matt Chernoff is the co-host of Chuck & Chernoff on 680 The Fan in Atlanta. Not only has he been on the air in the city for 24 years, he also grew up there. He has seen the city go from being the biggest metropolitan area in the college football crazy South to the home of the most consistent team in baseball to hosting an Olympics.
Chernoff says the city is still a hot bed for college football fandom. Not only is it the home of more Georgia fans than anywhere else in the world, it is also a common post-college destination for graduates of college football powers Alabama and Clemson as well as about a dozen other power conference school.
As a city though, none of those teams peak Atlanta's interest the way the local NFL team does these days.
"When the Falcons are good and entertaining they get biggest tv ratings in town and garner more attention than anything else," he says.
One of the fastest growing metropolitan areas in the country is North Carolina's Research Triangle, which includes Raleigh, Durham, and Chapel Hill. My wife and I moved to the area in 2005 and it was already exploding in population. In the 15 years we have been here, the population feels like it has almost completely turned over. That will happen when large corporations like SAS, IBM, GlaksoSmoithKline, and Pfizer all have headquarters in an area.
Most of our transplants come from either the New York metropolitan area or from Chicago. Adam Gold came here from Baltimore in the late 90s. He says that local sports talk still wins, but the transplants have made it possible for syndicated shows to succeed in the Triangle.
"The national shows we air do fine, and their resources are unmatched," Adam told me in an email. "But, they'll never give our listeners everything they want because they still want to hear at least a little about their own teams. When State loses to Mississippi State the national shows are never going to talk about it. We will. But, the strong brand names still resonate, like Mike Greenberg, or the ESPN morning show."
Gold, who hosts a show that is syndicated across the state and originates from 99.9 The Fan, says that even though the market is the center of the college basketball universe, he has always been aware that the idea of ACC basketball being topic 1-A year round is a myth.
"When it's basketball season we can talk hoops. Until then, it's 90% football. In fact, even during the basketball season, ACC hoops might come second (or third) to the NFL or college football."
Football still rules the day, and the transient nature of the Triangle means that you need to know a lot of football. Sure the home teams in college are North Carolina and NC State (and to a lesser extent Duke and East Carolina), but plenty of people want to talk about national brands like Notre Dame, Alabama, and Ohio State.
That carries over to the NFL too. Raleigh is weird. There are plenty of people here that adopted the Carolina Panthers as their team in the mid-90s. Before Charlotte got a team of its own though, the closest NFL market was Washington, DC. That means we still have plenty of WFT loyalists. There are also the teams that are popular everywhere: The Steelers, Cowboys, and Packers. They all have large followings in the Triangle too.
"I've always treated the Triangle as a transient audience. Similar, albeit in a smaller way, to Washington, DC," Gold says.
Salt Lake City is growing fast. The nation seems to have woken up to the fact that lower taxes and life in the Rocky Mountains is preferable to…well, the opposite of both of those things. Hans Olsen came to the area in 1996 to play football at BYU. After a seven year NFL career, he returned to the area and has been a part of 1280 The Zone for the last 16 years.
I asked him about the growth of the city. As more people came to town, what was that doing to fandom for his BYU Cougars? Outside of Utah, when we think of Utah, we tend to think of every citizen being Mormon. That probably is less likely to be accurate as more businesses start in the state and bring people in from the outside.
Olsen says that it has actually held pretty steady. Most of the businesses that have sprung up in the state are being started by members of the LDS Church. On top of that, the real testament to how powerful BYU's brand remains even as the Salt Lake City market changes is in the station's streaming numbers.
"When BYU is good, our listenership is up, our revenue is up, our streaming is up, our podcast downloads are up," Olsen told me. "And you know, you could attach a pretty nice percentage of increase any time BYU is good. So when they were 11-1 last year, even in the Covid year, we were still doing good in the streaming numbers, downloads, listens, revenue. We were holding strong."
People outside of the Mountain time zone may not realize that the passion for college football in Utah runs as deep as just about anywhere in the SEC. There's division though. The rivalry between BYU and the University of Utah isn't called "The Holy War" for nothing. Add to that a Utah State fanbase that constantly feels disrespected and the love of college football doesn't bring the market together as much as it divides it.
Hans Olsen says that the unifier, unsurprisingly, is the Utah Jazz. People may come to town with their own fandoms in other sports, but Salt Lake City is has a way of turning new residents into Jazz fans.
"They all come together and they love the Jazz. It's always the center point here in the state and probably always will be."
Atlanta is different. Matt Chernoff grew up in a city unified by Tom Glavine, John Smoltz, and depending on what part of the 90s, either Steve Avery or Greg Maddux. Really, at that time, the entire South and people across the country were unified by the Braves. Chernoff isn't sure it will be that way forever.
"The Braves have always been the team that unites most fans around here but I think the Hawks are about to enter a really special time with a young, exciting team that has a superstar," he says.
Population shifts can change so much. We saw that with the 2020 Presidential Election. We see it with where national chains decide to open new locations. It isn't just about more people. It is about how those people change the personality of their new market.
Back To Basics: Teases
"If we think about this from a very basic level, we need listeners to hold onto our signal as long as we can possibly keep them."
I think one of the things I love about radio is how theoretical a lot of our strategies can be. We assume a lot in this business, and its largely because we have to. We assume we know what topics our listeners want to hear, we assume they know things that might actually need more explanation, and sometimes we assume they're just going to stick around because they like us. Sure, there are metrics that you can follow, trends you can keep track of, and social growth that helps gauge your impact, but largely a lot of the content we put out, and specifically the way we put it out, we're just hoping it lands.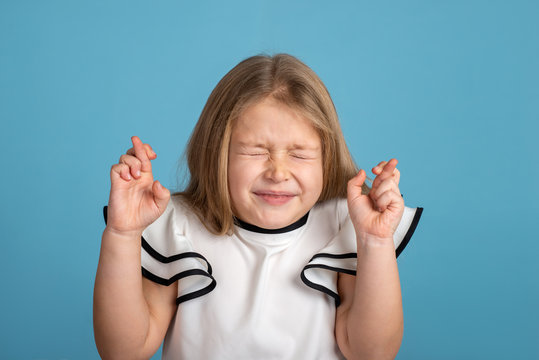 I think one of the easy tactics to lose sight of when you're going through the daily gauntlet of hours of talk time, is the good old fashioned radio tease. In an ever-increasing world of digital tracking and analytics, the value of a tease going into a commercial break can be difficult to track. And because we don't know its true impact it can easily be forgotten or just ignored altogether. To me, this is a massive mistake and a big opportunity lost. Sometimes, we just need to let common sense prevail when determining what is and is not worth our time.
If we think about this from a very basic level, we need listeners to hold onto our signal as long as we can possibly keep them. How do we do that? Compelling conversations, debates, interesting interviews, and personality they can't find anywhere else. All of that is great, but at some point you'll need to go to commercial break, and no matter how likable or entertaining you think you might be, 6 minutes of commercials is likely going to take your average listener across the dial to a new location. So, how do you keep them or at least ensure they'll find their way back? Give them something they need to know the answer to. Again, I'll ask you to think about this logically: Which one of the examples below is more likely to keep a listener engaged through a commercial break?
Example 1: "More football talk, next!"
Example 2: "Up next, the one move that will guarantee Brady another ring, right after this!"
We all know the answer. Example 2 gives the listener something to think about. You've provided just enough information that you have them thinking, while creating a gap of information that they will hopefully want filled. Yet, we opt for Example 1 way more than we should. Myself included. It's lazy and more than anything it's a lost opportunity to keep a listener.
The most loyal/die-hard members of your audience aren't going anywhere, so it doesn't matter how you go to break for those individuals. The least loyal, who maybe like your show, but they are just jumping around every day in their car or online, they aren't sticking around no matter what you say. It's those in the middle, the one's who are looking for, usually subconsciously, a reason to stay or comeback. That's the audience you're providing this tease for.
Teases are not for your most loyal listeners, teases are for people that are stopping by to see what you have going on, which is the majority of your overall CUME. If you can hook those casual listeners, even just a few, to stay through a commercial break and listen to a fertility clinic commercial, then you've done your job as a host.
I find the best radio tease is direct, a good description that leaves the audience hanging for an answer or your opinion on the issue. Nebulous or nondescript teases don't give the audience enough to sink their teeth into, you want to leave them guessing but if they guessing too much they'll probably lose interest. You want to make them think, you don't want them to have to solve a puzzle.
Example 1: "Could Aaron Rodgers be subtly hinting where he wants to play next?"
Example 2: "A player makes it known he wants out, but where does he want to go?"
Both examples above are fine, it's certainly a step up from the "more football, next" tease but Example 1 provides the listener with something specific enough for them to start thinking of answers in their own mind, thus creating that desire to see if their idea matches up with what you are about to tell them. Giving the listener a player or team that you know most of them care about, plus a level of mystery, equals a good/solid tease that is more likely to keep them hanging on through the break. Example 2 is good but the problem I find with those is that they're so nebulous that you aren't sure you care as a listener. You might want to know the answer, but without a solid description, you give the audience a chance to decide that they don't care or you just simply miss the opportunity to elicit a response by not drawing attention to an item that they are passionate about.
The next step in all of this is making sure you follow up on what you tease. You might only get a couple opportunities to mislead a listener before your teases mean nothing to them in the future. If you say you are going to talk about Alabama's dominance in the SEC around the corner, make sure you do it, and if you aren't able to, I think its only fair to draw attention to the fact that you couldn't follow up on it. Apologize and move on. It's live radio, things happen, and I think people listening understand that but you also have to be respectful of the time they are giving you.
Bottom line is, teasing is a radio parlor trick and it's an easy one to lose sight of. We don't prioritize them as much as we go along in this business, whether that be for egotistical reasons, laziness, or just not prioritizing them as part of the show prep process. Treat your teases with seriousness and a level of priority, the same way you do with the topics and content you create. We all know we're not reinventing the wheel, there's nothing that we can say that hasn't been said 100 times in the sports talk sphere, but portraying that to your audience is doing them and yourself a big disservice.
Imagine If Sports Media Had To Justify Its Own Tucker Carlson
"Of course Tucker Carlson lies. Even his most dedicated fans think he lies."
Last week, our partners in the news media department posted a story about Tucker Carlson. It was about a recent interview the FOX News host did with some guy on YouTube. In the interview, Carlson admits that there are times he blatantly lies on his show – the most popular show that is broadcast by what is ostensibly a news channel.
"I guess I would ask myself, like, I mean I lie if I'm really cornered or something. I lie," Carlson told Dave Rubin. "I really try not to. I try never to lie on TV. I just don't – I don't like lying. I certainly do it, you know, out of weakness or whatever."
When I first read this story, I just dismissed it. Of course this jackass lies. Even his most dedicated fans think he lies. There is just no way he is actually as stupid as he pretends to be when he makes that "I am shocked by what I just heard" face. You know the one. It looks like he just discovered there's a Batman movie where the suit has nipples.
I tried to dismiss it, but then later in the week came his impassioned plea to Nicki Minaj's cousin's friend to come on TV to discuss his balls after the rapper tweeted a story about how the Covid vaccine made this guy's testicles swell and thus ruined his potential wedding.
It is a clip that was passed around Twitter thousands of times. It showed up in my feed over and over with comments like "This is THE NEWS in 2021" and "I never want this man to stop talking about Nicki Minaj's cousin's friend's balls."
Can you imagine if Carlson's bullshit was acceptable in sports media? I could write the same thing about FOX News in general, but let's keep this focused on Tucker, because this past week he crossed the rubicon into a special category of absurd.
There are plenty of people in sports media that will go on TV and explain to you why a loss is actually good for a team or why undeniable greatness is actually unimpressive. This is someone going on TV and telling you that it doesn't matter what you saw with your own two eyes on Thursday night, the Giants actually beat Washington or that the Brooklyn Nets can be dismissed as title contenders because there is no proof that anyone on their roster has even been to the All-Star Game.
I have written in the past that news commenters, be they on radio or television, do not impress me. Those people are not original or interesting at all. They aren't even talented. I'm only bringing up that opinion to be completely transparent.
Sports Tucker Carlson would be a totally different animal. In fact, such a thing would be unacceptable.
Now, I am sure some of you are out there shouting that sports media does have a Tucker Carlson. In fact, the sports Tucker Carlson works for the same company that the real Tucker Carlson does. His name is Skip Bayless.
Look, I hear you. Skip brings no sincerity to anything, but I also don't think Skip has any values he is trying to push. His takes are ridiculous for the sake of being ridiculous. ALL HAIL THEM CLICKS!
Besides, the great thing about sports broadcasting in general is that the stakes of what we are talking about are pretty low. Creativity and absurdity are welcome. None of this is important, nor is there any illusion that it may be. No one is showing up at the Capital with zip ties and bear mace demanding the Chiefs be re-instated as Super Bowl champions or screaming at doctors that the Covid vaccine is a scheme to return Miami to relevance in the college football world.
Putting on my programmer hat for a second, I just cannot imagine how to justify a Tucker Carlson. Then again, my programmer hat was not made and fitted by people trying to pass performance art off as news. So, maybe me not getting it is the strategy.
Either way, this, to me, feels like very good information to take to advertisers next time they question the desirability of a sports radio audience versus a news audience. Our listeners are passionate, intelligent people looking to be entertained and engaged by conversations about their favorite teams and they're willing to support the people that do that for them. The most popular name in news talk admits that he lies when the facts don't match up to the story he wants to tell. The reaction from the public is "well of course he does." Which one would you rather have your brand associated with?