An Unlikeable NBA — See: Kyrie — Still Has The Joy Of Steph
The league has lost some appeal, weighed down by activism and negative vibes from Kyrie Irving and the Nets, making MVP Steph Curry's playoff appearance vital for as long as possible — with LeBron looming.
Once considered cool, hot, dope and the most entertaining damned league on Earth, the NBA now is unlikeable. That is the operative word. Activism has backfired, chasing away viewers in a racially divided land. Load management is a bogus copout, used by stars to nurse alleged injuries, blow off games at their leisure and render the regular season meaningless.
And the biggest postseason story, the Brooklyn Nets? They are a contrived, reviled superteam with one cornerstone whose skills have been superseded by his dark social-media habits, another whose playoff failures are longer than a beard that should have been weed-whacked years ago — and a third who has announced he can't separate his full-time profession from Israeli airstrikes, though he's paid $164 million to care about the playoffs.
"I'm not going to lie to you guys. A lot of stuff is going on in this world, and basketball is just not the most important thing to me right now," Kyrie Irving said. "There's a lot of things going on overseas. All our people are still in bondage across the world, and there's a lot of dehumanization going on. So I apologize if I'm not going to be focused on y'all's questions. It's just too much going on in the world for me to just be talking about basketball.
"It's just sad to see this s— going on. It's not just in Palestine, not just in Israel. It's all over the world, and I feel it. I'm very compassionate to it — to all races, all cultures. And to see a lot of people being discriminated against based on their religion, color of their skin, what they believe in, it's just sad."
Billions of people on the planet, myself included, share his concerns about Israel-Palestine warfare. We're still expected to perform jobs and earn salaries with optimum dedication. In his undying quest to behave like he's intellectually floating above the league, Irving comes off as an entitled space cadet who needn't be laser-focused on his craft because there is violence in the Middle East. Never mind the fans who still devote money, time and energy to the league while still trying to climb out of a pandemic. Kyrie has shifted to his social-crusader mode again when, you know, America might like to enjoy an NBA postseason without the political echoes of the 2020 Disney Bubble. The sad part being, Irving is an exceptional talent, reaching the 50/40/90 club with those shooting percentages from the field, three-point line and free-throw line.
While Irving, Kevin Durant and James Harden try to avoid a crash that would delight the masses, LeBron James is cast in a rare role as underdog, which falls in line with his upcoming animated challenges in "Space Jam 2." Just days after deleting the tweet that sabotaged his recent activist triumphs — "YOU'RE NEXT #ACCOUNTABILITY," he regrettably wrote about Nicholas Reardon, the Ohio police officer who fired the shots that killed a knife-wielding Ma'Khia Bryant — James isn't a sentimental favorite, either, even on a weak ankle that he tweaked again Sunday night. He'll try to will the Los Angeles Lakers from the Western Conference's No. 7 hole in a play-in tournament that he already has slammed as beneath him, demanding that the concept architect be fired. The Lakers won't return to the Finals — think Utah or, heavens, the down-the-hallway Clippers — as they'd have to survive a road potentially involving the very real Phoenix Suns, the Clippers and the Jazz.
"Let the chips fall where they may," said James, hardly promising a repeat league title. "As simple as that. We're ready to go."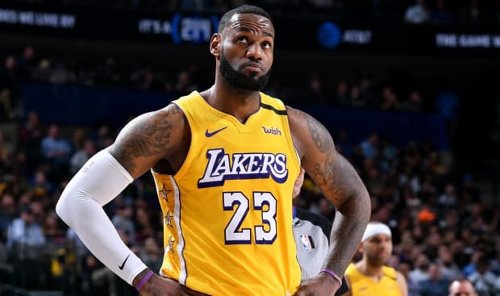 He says so even though the one superstar who happens to be likeable — actually, lovable — awaits on Wednesday night at Staples Center. Be careful what you wish for, King James. Stephen Curry still could save the NBA from itself, at least for a little while, beginning with a victory that might send the Lakers tumbling into the offseason.
Speaking for most, I suspect, wouldn't we enjoy watching Curry bring down James for the same reasons we enjoyed it three times in four years during the Finals? Three years have passed since they last met with consequences on the line, and, of all places, they meet again in a play-in game hatched in a Bubble during a pandemic. Curry was asked about their rivalry.
"You expect greatness," he said. "It brings out another level of intensity and excitement."
That's understating things. Thanks go to Warriors coach Steve Kerr, an ex-media guy, who said, "You're talking about two of the greatest players of all-time. Of course, four meetings in the Finals is going to create a rivalry."
What we've valued most through the pandemic are the showmen in sports. Curry has been a revelation, somehow more sensational than ever, taking advantage of the league's three-point binging and defensive lapses to lure eyeballs that otherwise are gazing elsewhere. If TV ratings have plummeted since 2019, Curry remains the NBA's lead attraction, having played in half the season's 10 most-watched games. He is a true underdog, overcoming his own injuries and the wretchedly bad luck of the Golden State Warriors — who've lost Klay Thompson for two seasons and rookie big man James Wiseman this year — to become an MVP candidate for a 39-33 team with the No. 8 seed.
Check that. He is the MVP, worthier than Nikola Jokic, the gifted, do-all centerpiece of the Denver Nuggets; and Joel Embiid, who has suffered his usual injuries while Philadelphia has soared to the Eastern Conference's top seed. Abandoning his trademark humility for just a moment, he agrees that he deserves the trophy. "Yeah, I do," said Curry, who has won the award twice. "But even if you don't win it, being in the conversation, top five — those type of acknowledgements show what you're about, no matter what the situation is year to year. That, in and of itself, is the reward, because we all know how hard it is to actually have everything go right in a season where you actually do win it."
He is, without debate, the greatest and most electrifying shooter ever. He scored at least 30 points in 11 straight games — 38 times all season — as the Warriors avoided elimination. He broke the league record for most threes in a month and made 337 total, with a record seven 10-three games. He inevitably will break Thompson's record for threes in a game (14). If Durant must draw social media traffic with homophobic, misogynistic rants, Curry still stirs phone-holders in uniform, enrapturing all demographics by routinely breaking down a defense, chucking a shot from anywhere inside halfcourt and strutting when it swishes. Or, during a late spree Sunday against Memphis, yelling and lifting his shirt to reveal modestly developed pecs as he celebrated his ninth three-pointer, his 11th game of at least 40 points — and his second career scoring title, making him the oldest to win it since Michael Jordan. Yes, the babyfaced assassin is 33 years old.
Oh, according to ESPN, he also joins Jordan and two large men, Kareem Abdul-Jabbar and Wilt Chamberlain, as the only players with multiple scoring titles, MVPs and championships. Come on, Curry isn't the MVP of his league? Every time he plays, he mutes every Irving screed, every Durant tweet and every LeBron social observation. When the Warriors were champions, Curry regularly lambasted President Trump. What's the point now in politicking and screeching? When he yelled Sunday, it came from a place of sports inspiration — channeling Baron Davis, who authored a miracle Warriors run in the "We Believe" postseason. Was it Curry's way of hinting at more magic ahead?
Certainly, James is impressed. "We're playing, in my opinion, the MVP of our league this year,'' he said. "I mean, just look at what he's done this year. I don't know anything else if you're looking for an MVP. If Steph is not on Golden State's team, what are we looking at? We get caught up in the records sometimes. We get caught up in the, `OK, who has the best record?' instead of just saying who had the best season that year. And Steph has had, in my opinion, the best season all year."
On a weekend when Jordan presented Kobe Bryant for induction at the Naismith Memorial Basketball Hall of Fame, in a ceremony that included Tim Duncan, Curry's name was lifted to the same all-time plateau by his biggest admirer. "He's reminding me of MJ in that you just get so used to the brilliance and the excellence, it sort of blends in with everything else," said Kerr, who helped turn loose the Curry monster starting in 2014-15. "It just becomes routine. It's insane to say that because what you're watching is otherworldly, and yet you sort of begin to expect it. That's probably the purest sign of greatness. … It's the same thing after every game. It's just utter amazement at this guy's skill level, heart, mind, focus. It's amazing to watch."
As a leader, Curry is compared by Kerr to Duncan, his former San Antonio teammate. "The combination of humility and humor, and then total confidence on the floor. It's such an amazing combination," Kerr said. "A lot of people who have the humor and the humility, usually guys like that are the ones who are at the end of the bench. So when you have a superstar that has that type of combination, it's so rare and incredibly powerful."
More simply, teammate Juan Toscano-Anderson said, "He's like the Picasso of our time." Noting that Memphis' Ja Morant had trolled Curry on social media last season, Toscano-Anderson took note of how Morant hit just 7 of 21 shots — and only 1 of 6 threes — while looking spooked in the Sunday loss. "If Mike Tyson has a problem with me, I am not going to bark up that tree," he said. "I wouldn't make him have any personal vendetta against me. If you want to get embarrassed in front of a million-plus people, then, hey, go for it."
Said Curry, acknowledging Morant's slight: "I see everything, so I love to have some fun with it."
Fun. Isn't fun so much … fun?
So, yes, at least there's the Joy Of Steph to counter all the NBA loathing. Problem is, the Warriors might not be around long. A loss to the Lakers would drop them to a single-elimination home game against the Memphis-San Antonio winner. Lose that, and wave goodbye. Win, and they're in a best-of-seven series against the top-seeded Jazz, the league's most complete team in the regular season. That might be more fun than anything else we see in these May-June-July playoffs, including the Finals.
"God is good," Curry said. "I've been blessed to be back healthy and able to just play night in, night out, at a high level. I'm going to keep doing that until I can't anymore. I don't know how long that will be."
Can it be forever?
With summer arriving after a year in isolation, people won't be immersed in the playoffs. They'll be outside, which suggests ratings for the NBA — and all sports, including a risk-filled Tokyo Olympics that shouldn't take place — will remain at rock-bottom levels. Curry can take a team and a league only so far.
So, the rest of the NBA might want to channel his joy. And, you know, leave bondage and dehumanization to the world leaders.
Keeping Premier League Games Shouldn't Be A Hard Call For NBC
"Beyond its massive global fanbase, the Premier League offers NBC/Peacock a unique modern 21st-century sport for the short attention span of fans."
NBC Sports is facing some tough, costly decisions that will define its sports brand for the rest of this decade.  A chance to connect with viewers in a changing climate and grow Peacock's audience as well.  However, making the right choice is paramount to not losing to apps like Paramount+ (pun intended).
NBC is currently in the business of negotiating to continue airing the Premier League as their current deal ends after this 2021-2022 season. NASCAR is contracted to NBC (and FOX) through the 2024 season.
NBC's tentpole sports are the NFL and the Olympics.
Negotiations for the EPL are expected to go down to the wire. Rather than re-up with NBC, the league is meeting with other networks to drive up the price. NBC has to then make a decision if the rights go north of $2 billion.
Should NBC spend that much on a sport that is not played in the United States? It's not my money, but that sport continues to grow in the US.
If NBC re-ups with the Premier League, will that leave any coins in the cupboard to re-up with NASCAR? Comcast CEO Brian Roberts hinted that there might be some penny pinching as the prices continue to soar. This may have been one of the reasons that NBC did not fight to keep the National Hockey League, whose rights will be with Disney and WarnerMedia through ESPN and TNT, respectively.
"These are really hard calls," Roberts said. "You don't always want to prevail, and sometimes you're right and sometimes you're wrong, but I think the sustainability of sports is a critical part of what our company does well."
Roberts was speaking virtually at the recent Goldman Sachs 30th Annual Communacopia Conference. He told the audience that between NBC and European network Sky, that Comcast has allocated approximately $20 billion towards these sports properties.
Comcast CFO Michael Cavanagh spoke virtually at the Bank of America Securities 2021 Media, Communications and Entertainment Conference and echoed that the company is in a good position to make some strong choices in the sports realm.
"The bar is really high for us to pursue outright acquisitions of any material size," Cavanagh added. "We got a great hand to play with what we have."
While the European investments involve a partnership with American rival Viacom, the US market seems to have apparent limits.
Last Saturday's NASCAR Cup Series at Bristol Motor Speedway was seen by around 2.19 million people. It was the most-watched motorsports event of the weekend. That same week eight different Premier League matches saw over 1 million viewers. More than half of those matches were on subscription-based Peacock. 
Beyond its massive global fanbase, the Premier League offers NBC/Peacock a unique modern 21st-century sport for the short attention span of fans. A game of typical soccer fan is used to a sport that is less than two hours long. The investment in a team is one or two games a week. 
My connection to the Premier League began before the pandemic. When I cut the cord in late 2017, I purchase Apple TV. Setting it up, it asks you to name your favorite teams. After clicking on the Syracuse Orange and the New Jersey Devils, I recalled that my wife has family based in London, England. They are season ticket holders for Arsenal, and that family redefined the word "die-hard" fans.
I've long been a believer that sports allegiances are best when handed down by family. I love hearing stories of people loving the New York Giants because their parents liked them, and they pass it down to their children.
I've successfully given my allegiance to the Devils to my young daughters.
By telling Apple TV that I liked Arsenal, I get alerts from three different apps when the "Gunners" are playing. The $4.99 is totally worth it to see Arsenal.
Whenever I told this story, I was amazed to see how many other American sports fans had a Premier League team. Students of mine at Seton Hall University rooted for Tottenham Hotspurs, while an old colleague cheers on Chelsea.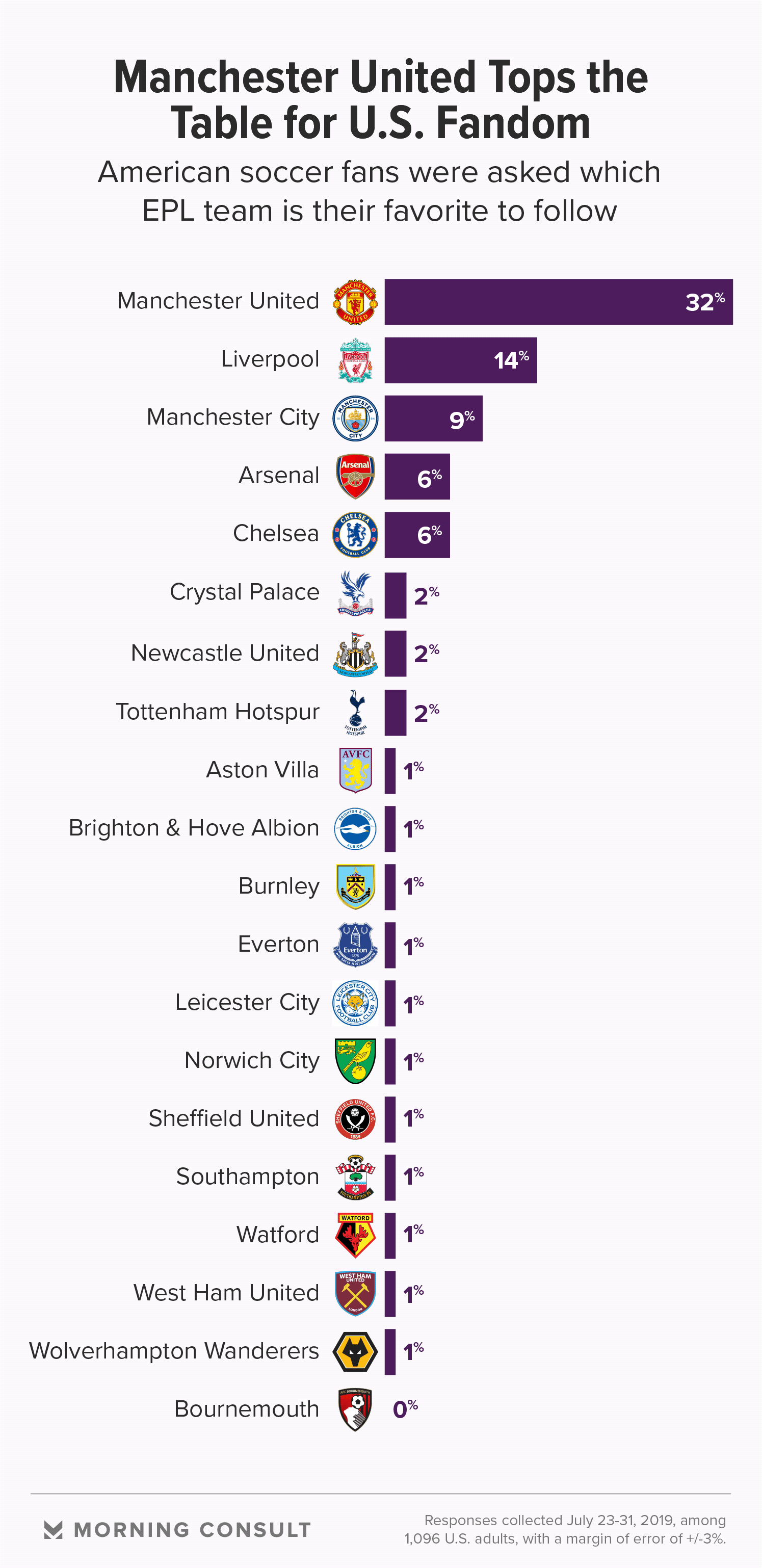 This is not meant to say that NBC should sign the EPL on my account. The key for any US-based soccer fan is that between Bundesliga, Serie A, and other leagues, there will be no shortage of soccer available on both linear television and streaming services.
Besides, Dani Rojas did say that "Football is life." NBC, originator of the Ted Lasso character, should make keeping its Premier League US connection a priority.
Today, Demetri is joined by Tyler McComas and Russ Heltman. Tyler pops on to talk about the big start to the college football season on TV. Russ talks about Barstool's upfront presentation and how the business community may not see any problems in working with the brand. Plus, Demetri is optimistic about FOX Sports Radio's new morning show.
Podcast: Play in new window | Download
Subscribe: RSS
6 Ad Categories Hotter Than Gambling For Sports Radio
"Using sports radio as a back page service for gambling will have a limited shelf life."
For years sports radio stations pushed sports gambling advertisers to early Saturday and Sunday morning. The 1-800 ads, shouting, and false claims were seedy, and some stations wouldn't even accept the business at 5 am on Sunday.
Now, with all but ten states ready to go all in on sports gambling, sports radio stations can't get enough of that green. Demetri Ravanos wrote about the money cannon that sports gambling has become for stations. Well, what if you are in one of those ten states where it isn't likely to ever be legal like California or Texas? Where is your pot of gold?
Or, let's face it, the more gambling ads you run, the more risk you take on that the ads will not all work as you cannibalize the audience and chase other listeners away who ARE NOT online gambling service users and never will be. So, what about you? Where is your pot of gold?
Well, let's go Digging for Gold.
The RAB produces the MRI-Simmons Gold Digger PROSPECTING REPORT for several radio formats. In it, they index sports radio listeners' habits against an average of 18+ Adult. The Gold Digger report looks at areas where the index is higher than the norm – meaning the sports radio audience is more likely to use the product or service than an average 18+ Adult who doesn't listen to sports radio. The report, generated in 2020, indicates that sports radio listeners are 106% more likely to have used an online gambling site in the last thirty days. That's impressive because the report only lists 32 activities or purchases a sports radio listener indexes higher than an average adult. I looked at those 32 higher indexes, and I think we can start looking for some gold.
Using sports radio as a back page service for gambling will have a limited shelf life. The gambling companies who commit significant money to get results will continue advertising and chase the others away. So, the future of sports radio needs to include other cash cows.
If it is evident to online sports gambling services that sports radio stations are a must-buy, who else should feel that way?  I looked at the Top 32 and eliminated the media companies. ESPN, MLB/NHL/NFL networks, and others aren't spending cash on sports radio stations they don't own in general. But Joseph A Bank clothing, Fidelity, and Hotwire should! Here's your PICK-6 list I pulled together that's hotter than sports gambling:
Sportscard collectors, Dapper Labs, Open Sea- read about Sports NFT $.
Online brokerage firms-Fidelity, Charles Schwab, Robinhood, Webull, TD Ameritrade
Golf courses, resorts, equipment, etc.- we play golf at home and vacation
Hotwire.com, Booking.com, TripAdvisor, Airbnb, Carnival Corporation, and Priceline.com- we've used Hotwire in the last year.
FedEx, UPS, U.S. Postal Service, Venmo, PayPal, Zelle-we wired or overnighted $
Jos. A. Bank, shein.com, macys.com, nordstroms.com- we went to Jos. A. Bank in last three months
The sports card/NFT market is 32% hotter than the sports betting market for sports radio listeners. Everything on the PICK-6 is at least 100% more likely to purchase than an average 18+ Adult who doesn't listen to sports radio. All listed are at or above indexing strength compared to sports betting. The individual companies I added are industry leaders. Bet on it! Email me for details.